1916 Commemorative installation in Listowel Town Park….The Early Days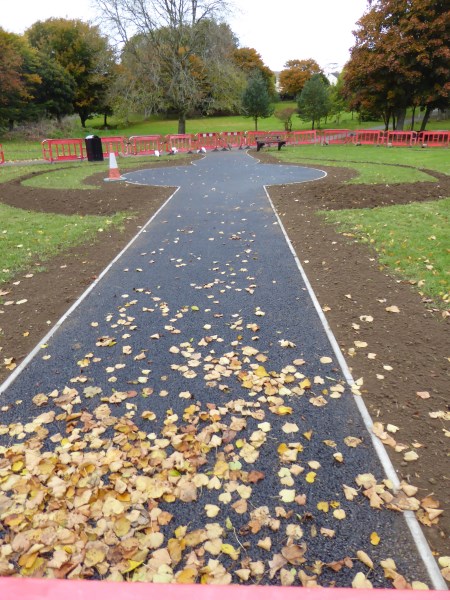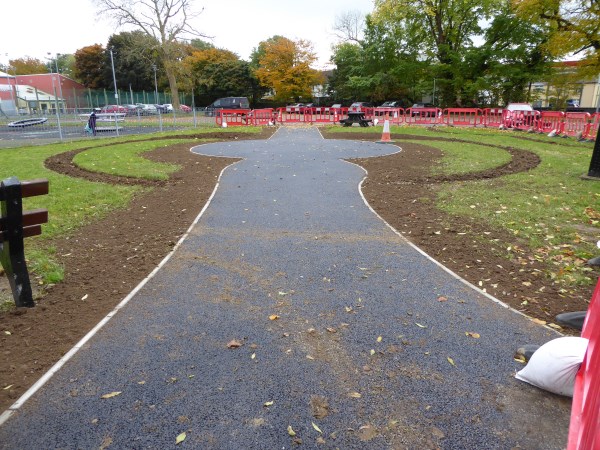 This is how it looked as it was laid out before the planting.
<<<<<<<<


From a Park Bench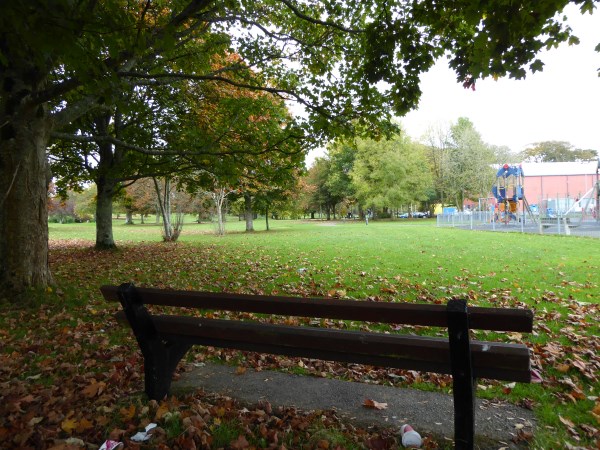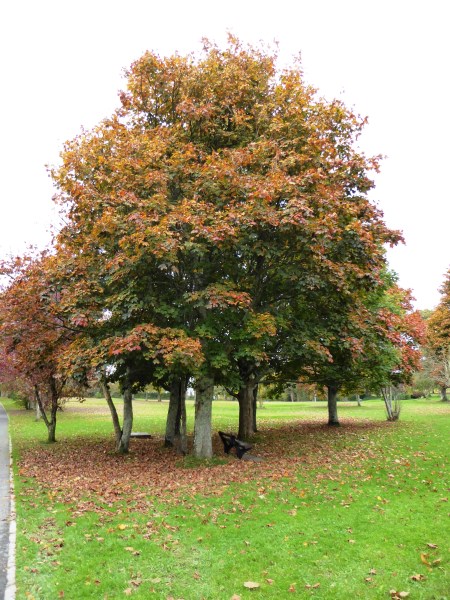 This is just one of the many magnificent trees that surround the pitch and putt course.


<<<<<


More from Jimmy Hickey
The Liam Dineen Ribbon Dance is beloved of all Listowel girls down through the years. The story, as Jimmy members it, is that Liam, when talking to a friend who was also a dancing master, came up with the idea of a dance involving ribbons, something like a traditional maypole dance. When you watch the video you will see that the maypole element is included.
Liam Dineen came away from that conversation with the germ of an idea. From that he developed his Ribbon dance. Liam taught all over North Kerry and West Limerick in convent schools and he taught this dance to the girls. It became associated with St. Patrick's Day and the ribbons used were green, white and gold.
In this video, kindly given to me by Kathleen McCarthy, you will see a group of adult dancers who relearned this dance to perform it in Athea earlier this year, 2016.
The dancers line up with Jimmy at the end of the video.
They are:
Left to
Right; Jimmy Hickey, dancing teacher,
Kathleen McCarthy, Margaret Regan, Peggy Williams, Carmel O'Mahoney, Miley
Costelooe, Bridie Keane, Kathleen Stack, Noreen McEvoy, Carmel Keane, Mary O'Flaherty,
Eileen Costeloe and Peggy Brick
<<<<<<<<


Remembrance Day in St. John's Sunday November 13 2016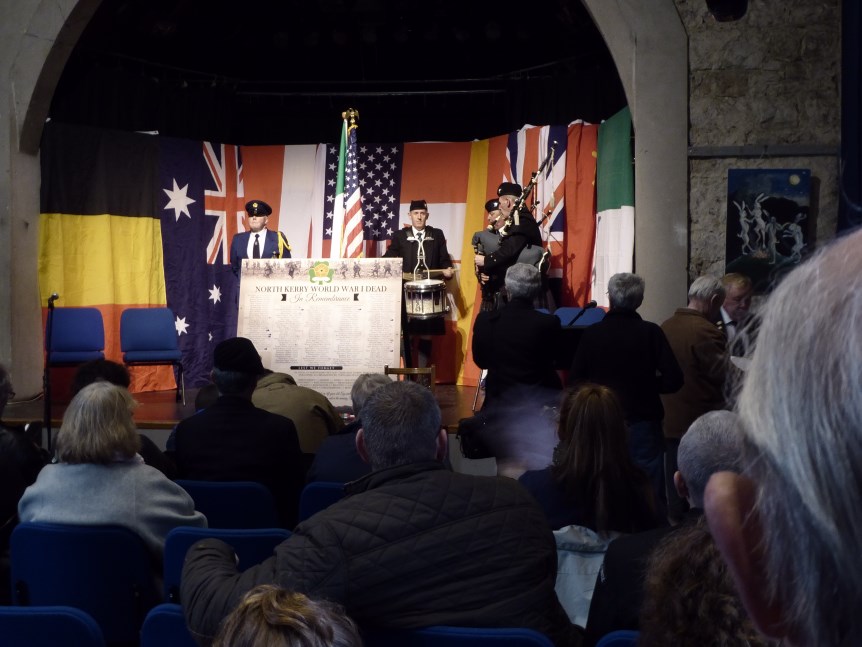 This was the scene on the stage in St. John's as we remembered the dead of all wars.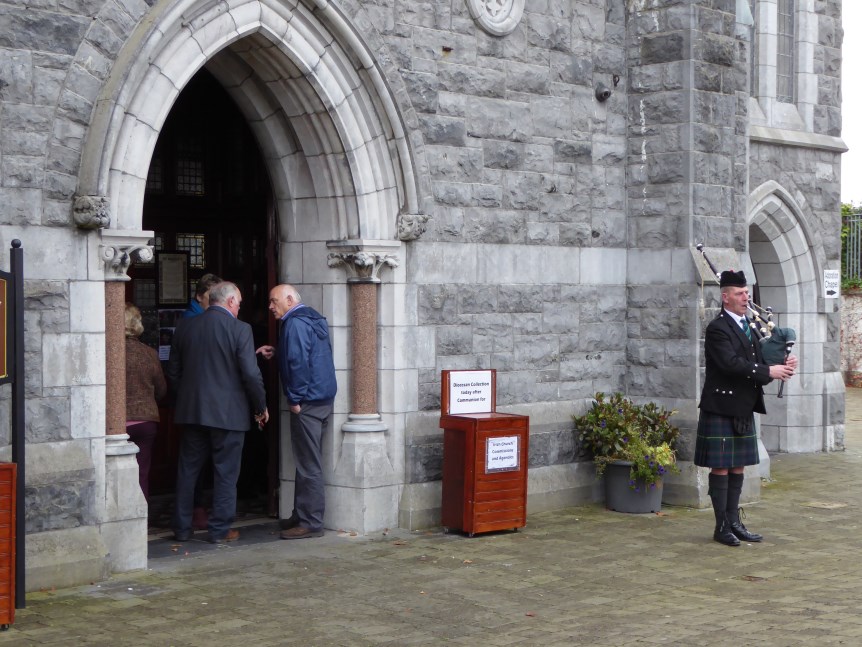 Earlier a special mass of commemoration was celebrated in St. Mary's. The remembering continued in St. John's with school children reading out the names of the soldiers from their areas who had died in two world wars.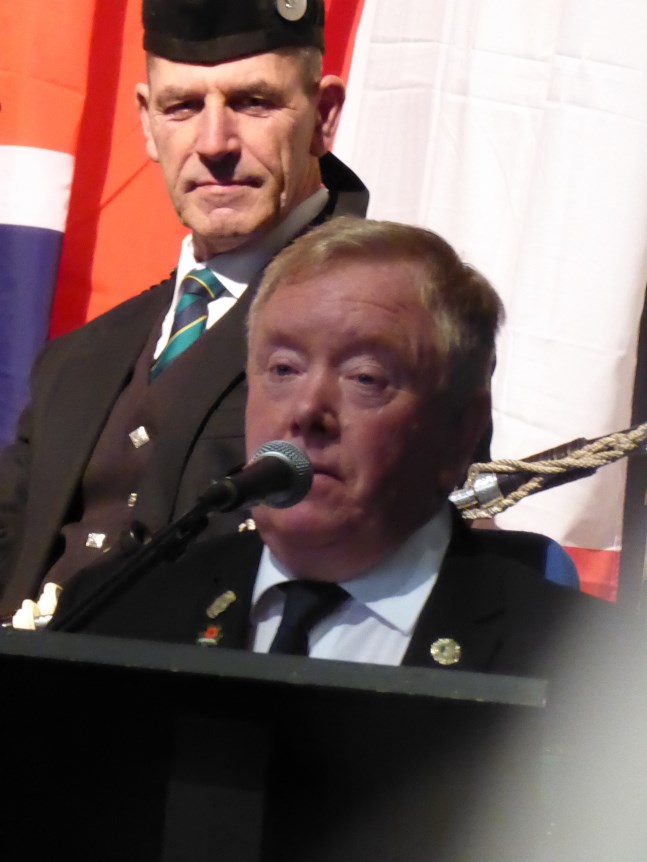 Jim Halpin of Listowel does trojan work in ensuring that those young men who gave their lives in two world wars will not be forgotten.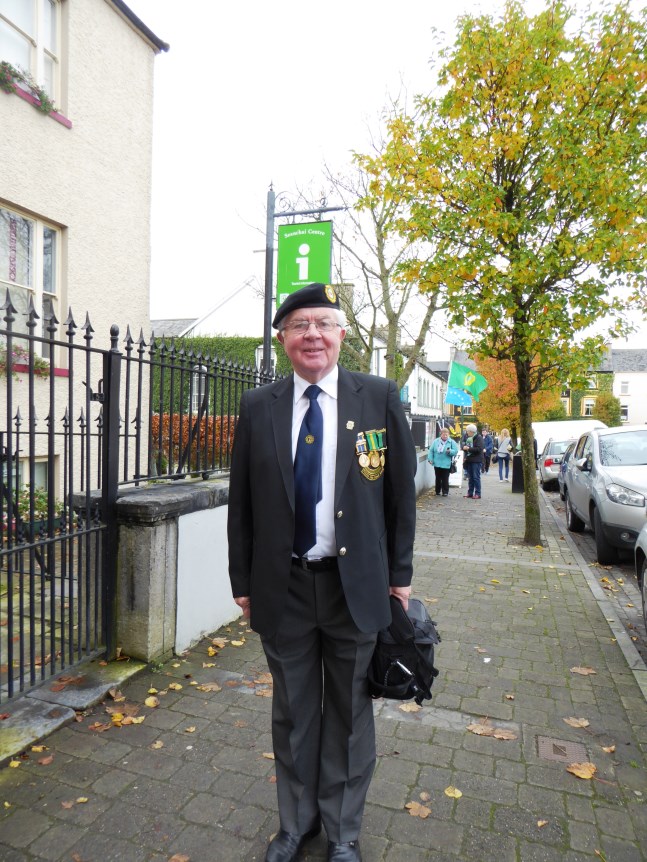 I photographed Michael Guerin on his way to mass.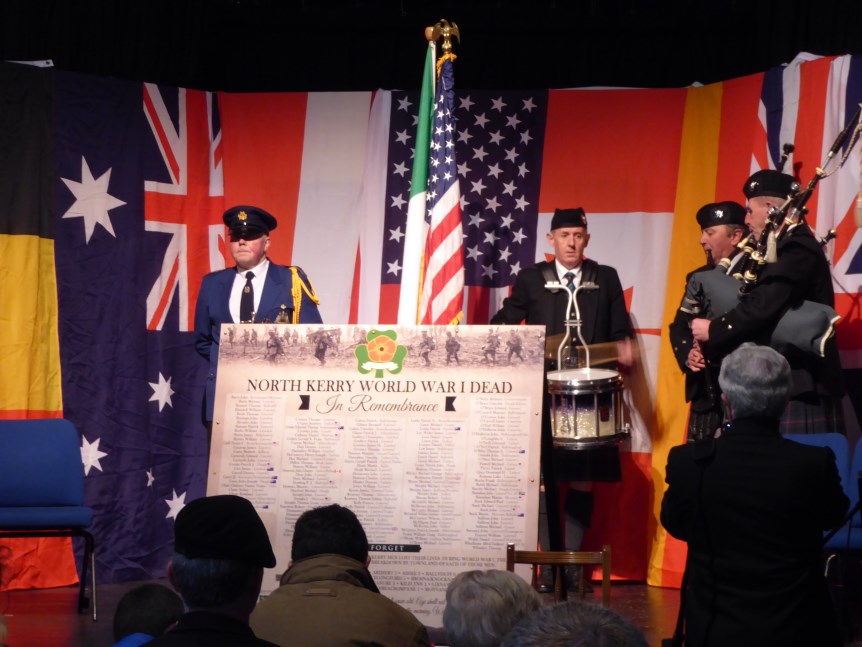 The names of the North Kerry men who lost their lives in WW1 took centre stage.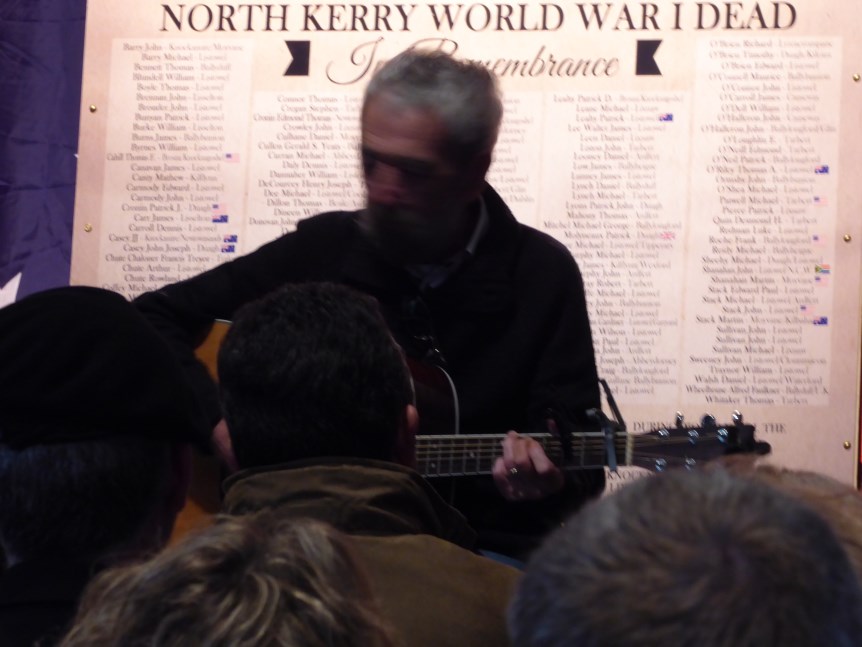 A hush fell over the audience as Mick McConnell sang is poignant ballad of a Christmas truce when for one night humanity cut through the horrors of war.
Listen Here