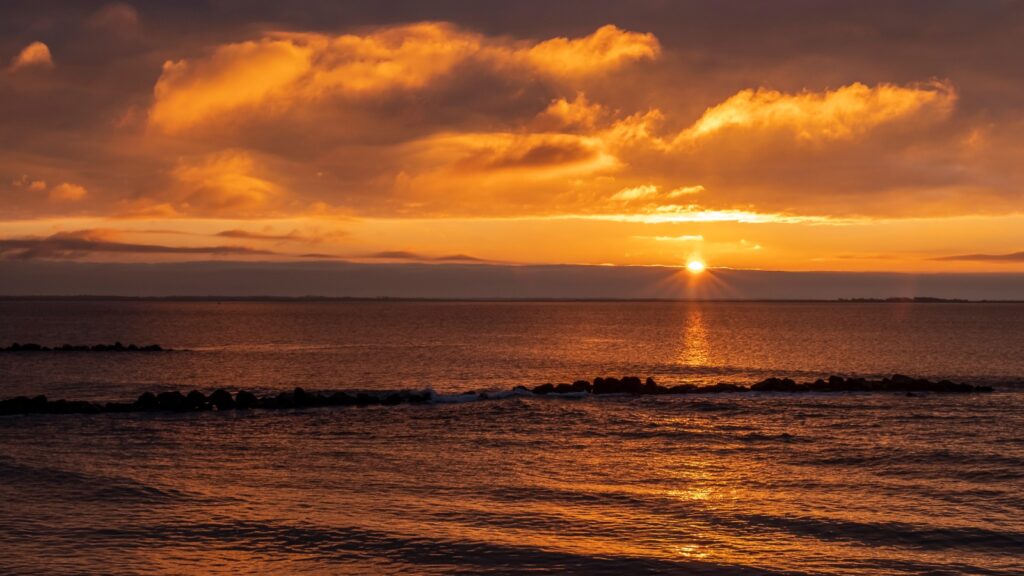 <<<<<<<<<<<<<
Donkey Derbies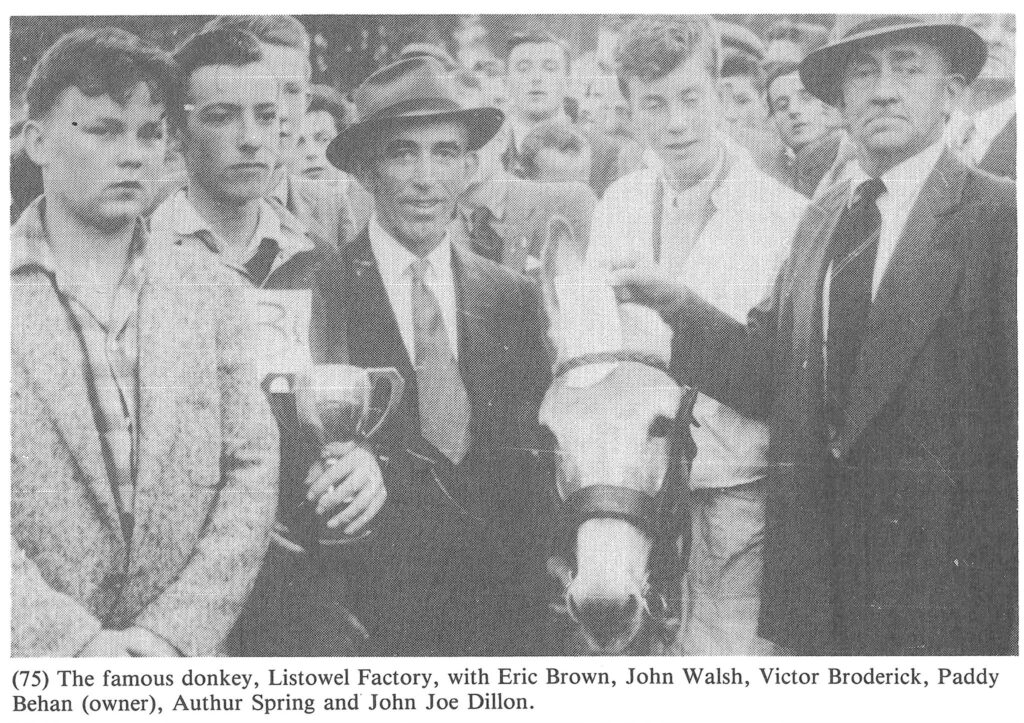 Donkeys in Race Week 1959
I saved the following poem years ago. Unfortunately I never noted the name of the poet. If you wrote it or you know who did, will you let me know and I'll credit them.
Listowel Donkey Derby 1959
The weather being fine, being fifty nine and the races drawing nigh
To win the donkey derby sure our hopes were very high.
So we called on all the donkeys that might win cup or bowl
And we started preparations for the derby in Listowel.
The donkeys came in dozens, some were fast and some were slow,
But sure that's the way you'll find them no matter where you go
But we put them through their paces and we raced them past the pole
And twas all in preparation for the derby in Listowel.
We had Nixes grey and Driscolls bay, she showed a little blemish
John Joe brought our camera in case of a photo finish
When Lady Barney won the second race, Dan Riordan scratched his pole
And t'was all in preparation for the derby in Listowel.
Nedeen Buckley came with Sad Dust and Nellies Morning Dew
This was a kind of challenge race and t'was left between the two
Then Margaret came on Forge Road Lad, He's the sire of a foal
And t'was all in preparation for the derby in Listowel.
When Shanahan's Stamps came winning home, the crowd they gave a roar
They heard it back in Coolagown and down through Ennismore
Bob Stack got so excited, he ran up the winning pole
And t'was all in preparation for the derby in Listowel.
Scortlea's Hope when going well, won many a thrilling race
He ran his best to half a length and that was no disgrace
But when Casey down from Dromerin, said he couldn't run with goats
Sure his feeding was substandard, it was small Kilarda oats.
When Phil arrived on Gurtinard Lad, Sean's donkey gave a wink
He started like a bullet and gave him no time to think
Our jockeys rode like professionals both fearless and bold
And there's one thing I can vouch for; a race was never sold.
The crowd grew larger every night, they came from far and near
Elsey , Kit and Minnie came the winners home to cheer
We had Bertha , Paul and Bridie, sure they played their usual role
And t'was all in preparation for the derby in Listowel.
Eileen came with Kathleen and Bridge came running fast
Sure Mary nearly broke her neck in case she might be last
Ginette was there from London oh my heart she nearly stole
And t'was all in preparation for the Derby in Listowel.
So then when the fun was over and we picked our chosen few
We raced them down Church Street where we met our Waterloo
But such is life, there is always strife in trying to reach your goal
Still our hopes are high for another try at the derby in Listowel.
<<<<<<<<<<<
Ferry at Rest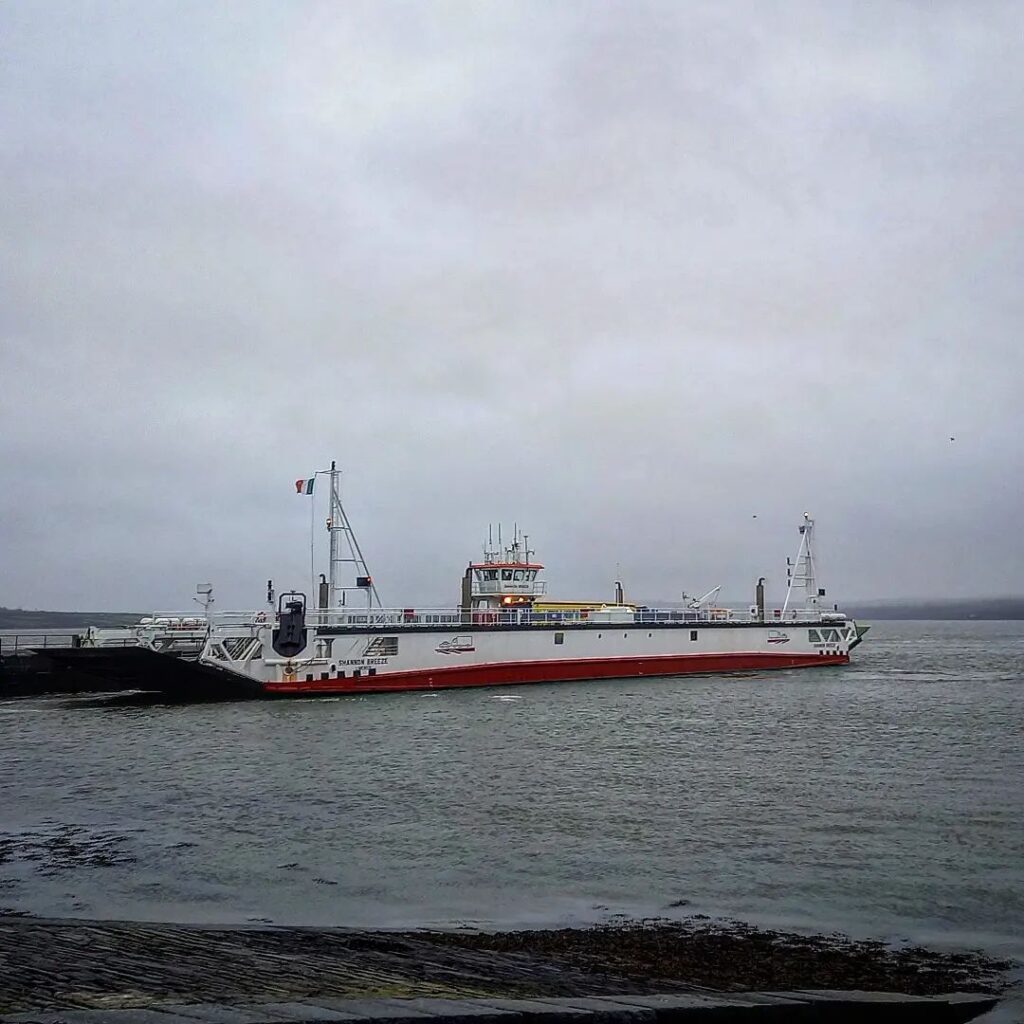 Breda Ferris took this photo of the Tarbert ferry. This is what she wrote about it when she posted it on Facebook;
'Shannon Breeze' Ferry leaves Tarbert and sails to Kilimer without any passengers. It is a terrific service when you consider the cost of doing this. Wonder should they have a booking service only during winter. Would surely save some money
<<<<<<<<<<<
John Lawlor's Tragic Death in 1921
(From Glin Historical Society)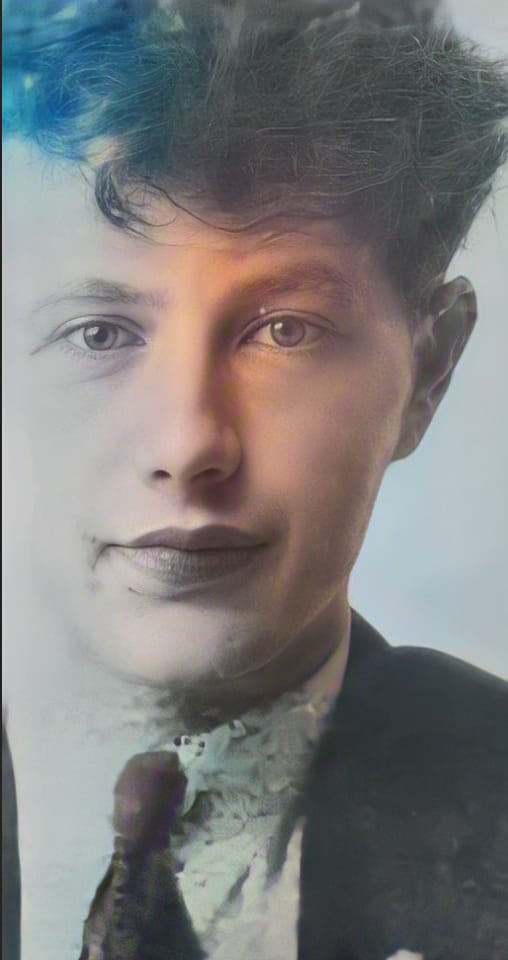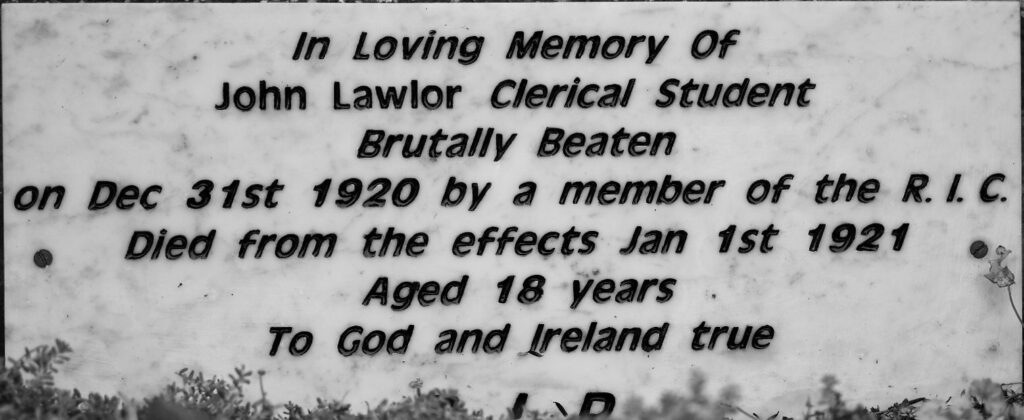 Kerrys fight for Freedom
John Lawlor was born on May 3rd 1903. His father was Listowel's parish clerk and the family lived in Convent street. He was a member of the Irish Volunteers and at the time of his death was studying for the priesthood.
In November 1920 John's father refused to ring the bells of Listowel church to mark armistice day and he was subsequently threatened and lived in fear of the RIC and Black and Tans.
A month later John was home on holiday from his clerical studies from All Hallows College, Dublin. On New year's Eve as he was going to church he was accosted by a group of Black and Tans on William Street and brutally assaulted. This unprovoked attack was in response to his father's refusal to comply with the request to commemorate Armistice Day.
John Lawlor died from his injuries on New Year's Day was was buried in Listowel cemetery. He was 17 years old.
<<<<<<<<<
Ballydonoghue Bardic Festival 2022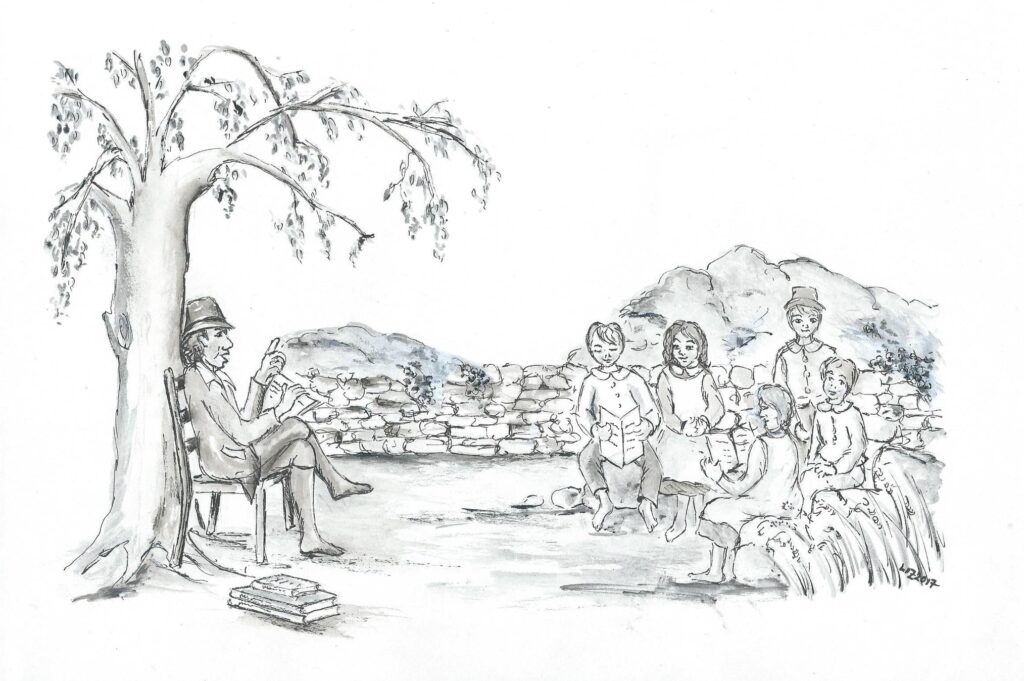 BBF 2022, our local bardic festival will take place this year
– March 24th to 27th.
The committee are currently making plans today for workshops.
Closing date for entries to the writing competitions is February 28 2022.
For full details of the festival click on this link.
Ballydonoghue Bardic Festival 2022
<<<<<<<<<<