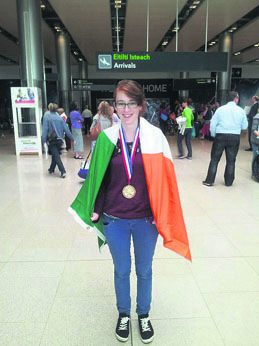 This is Niamh Broderick, a promising young scientist. Both of Niamh's parents hail from Listowel.
I took this writeup from her local paper.
A GIFTED young
Westmeath student has won a bronze medal at the prestigious International
Chemistry Olympiad held in Washington DC.
Niamh Broderick was one
of 273 top grade students from 72 countries to take part in the high-status
event that focused on advanced chemistry studies with individual performances
monitored and evaluated by some of the top educational scientists in the world.
18-year-old Niamh, who
has just completed her Leaving Certificate at Moate Community School, is the
daughter of Joe and Siobhan Broderick from Carn Park, Mount Temple.
On her journey to
success, Niamh had to sit a demanding five-hour written examination as well as
performing two complex laboratory practical experiments for the adjudicators.
Bright spark Niamh was
one of four students selected to represent Ireland at the Olympiad and she
attended specialist training in Dublin City University and Queens University
Belfast for two weeks before travelling to Washington.
Niamh, who has been
accepted to study at Oxford University this autumn, even prior to her Leaving
Cert results being known, also represented Ireland at the first European Girls'
Mathematics Olympiad in Cambridge this year.
The talented young
student said she thoroughly enjoyed the experience at the International
Chemistry Olympiad and she was overjoyed to win a bronze medal.
"It was a wonderful
experience. As well as taking part in the competition, we also got to visit a
NASA mission centre, the Annapolis Naval Academy and the many landmark
monuments in Washington DC.
"It was also a
fantastic opportunity to meet representatives from other countries and learn
about chemistry at the highest level," she said.
The International Chemistry
Olympiad is an annual competition for the world's most talented chemistry
students at secondary school level.
<<<<
Another photo from the 1979 musical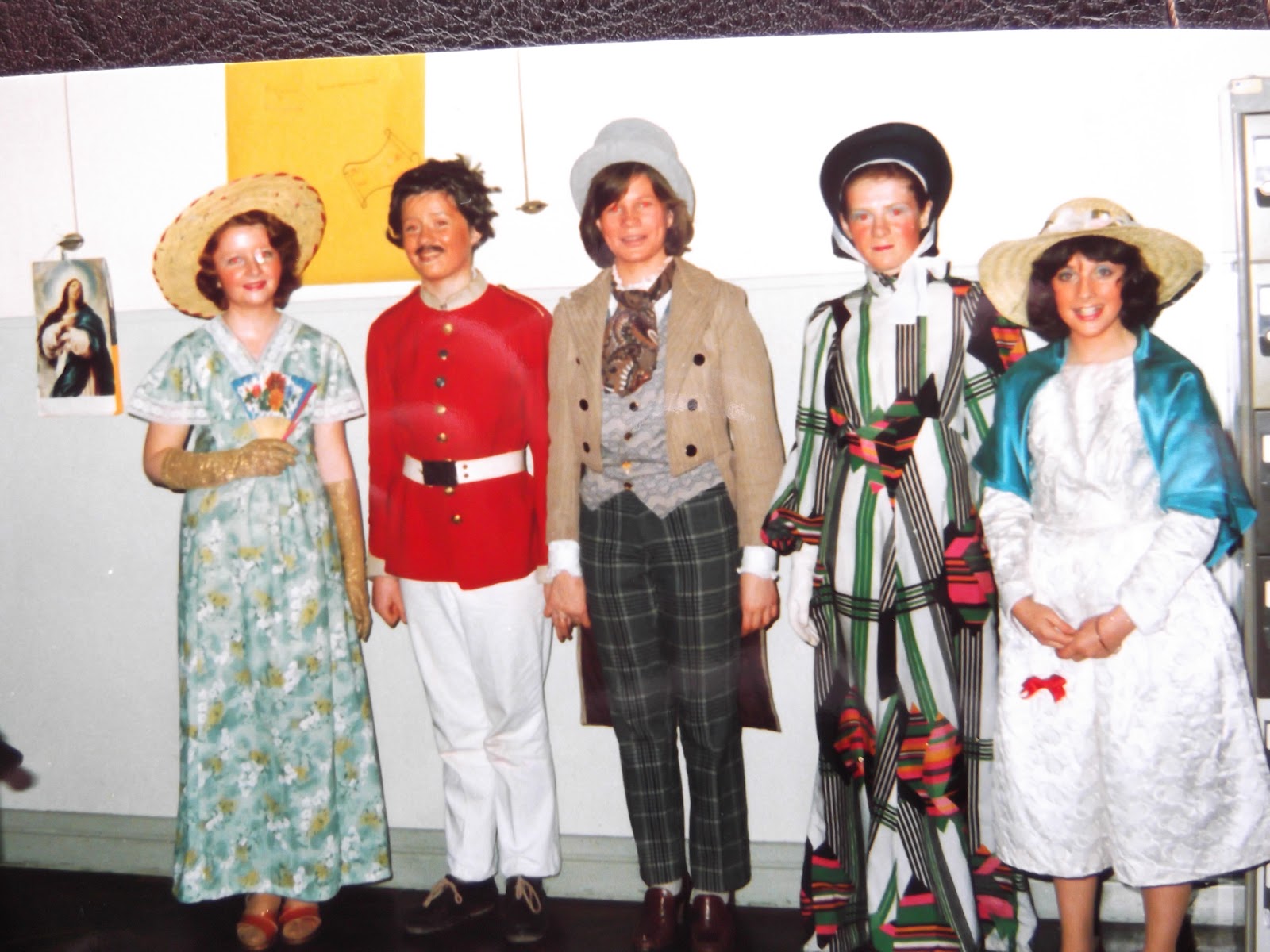 For many past pupils of Presentation Secondary School, Listowel the annual operetta with
Sr. Consolata and Tony Behan is the highlight of their school memories.
Where are this 5 now, I wonder?
>>>>>>
For Kathleen Forrestal this is one of her happy memories of her time in Pres.
Convent Garden
I recall the convent garden
It dispelled the classroom hours:
Lovely trees, flowering shrubs and every kind of flowers.
I loved the mossy path dividing vegetables and fruit.
Here my mind remained serene even though my tongue was
mute.
A pink rose shed its petals, they lay strewn upon the
ground,
I stood there caressing it, waiting to be found.
I rescued one and smelled it, it's perfume was so sweet.
The others came and trampled them underneath their feet.
I cling now to the memory imprinted on my mind,
Some thoughts I'll always treasure and some I leave behind
>>>>>>
Australia has close links with the Irish Famine. Many "orphans" who were shipped from Ireland to Australia under the Earl Grey Scheme settled and made good lives for themselves down under. Their descendants have not forgotten their Irish roots or the hardship suffered by these unfortunate children. There is a great museum in Sydney commemorating An Gorta Mór.
http://www.irishfaminememorial.org/
>>>>>>>
This is what sport is about.