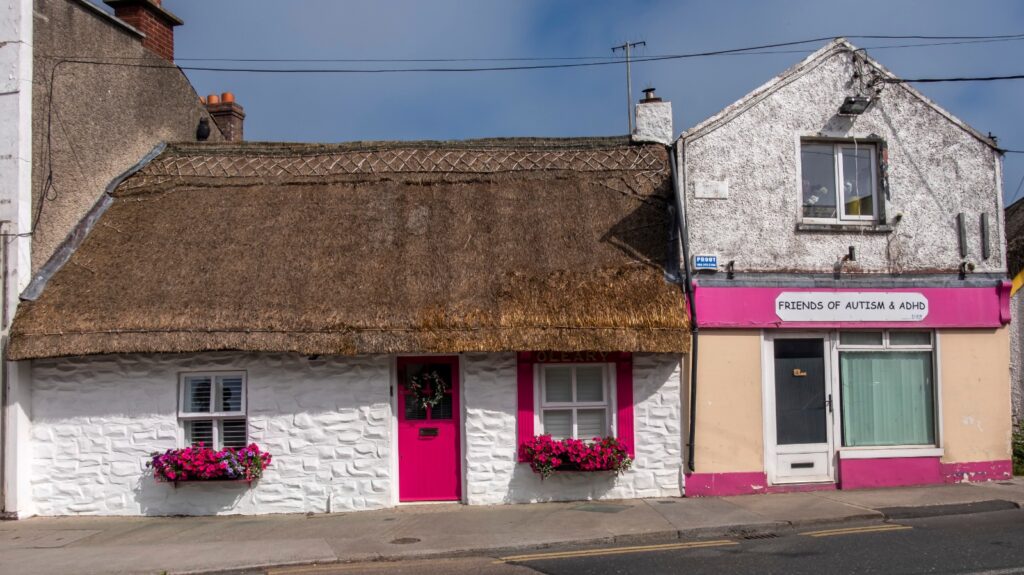 <<<<<<<<
Repairs at St. Johns in July 2021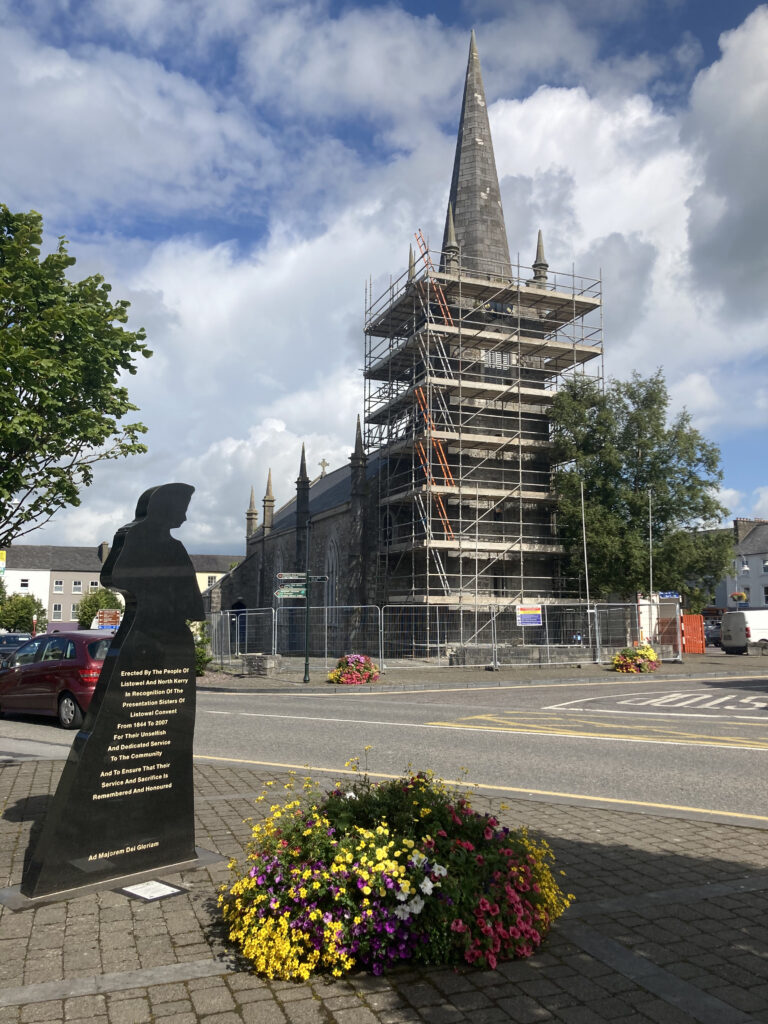 <<<<<<<<<<<<<
Fancy Dress Parade, circa 1953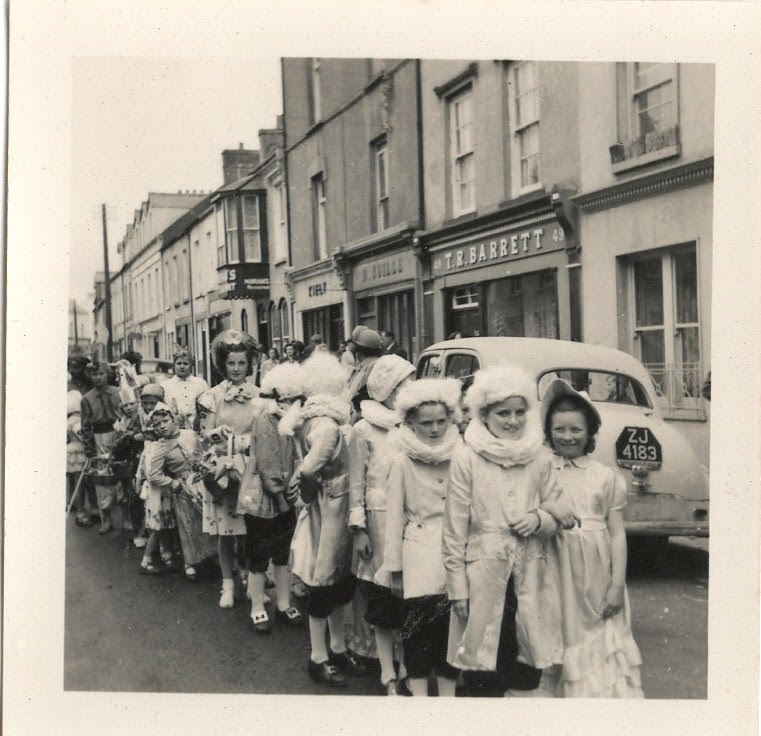 Margaret Dillon identified the three girls on the far right of Luaí ÓMurchú s photo. They are Colette Guerin, Marie Power and Beata Keane. Margaret is almost certain. Margaret herself is in the photo too.
<<<<<<<<<<<<<
An Listowel ad. from 1956
<<<<<<<<<<<<<<<
Appeal for Old Newspapers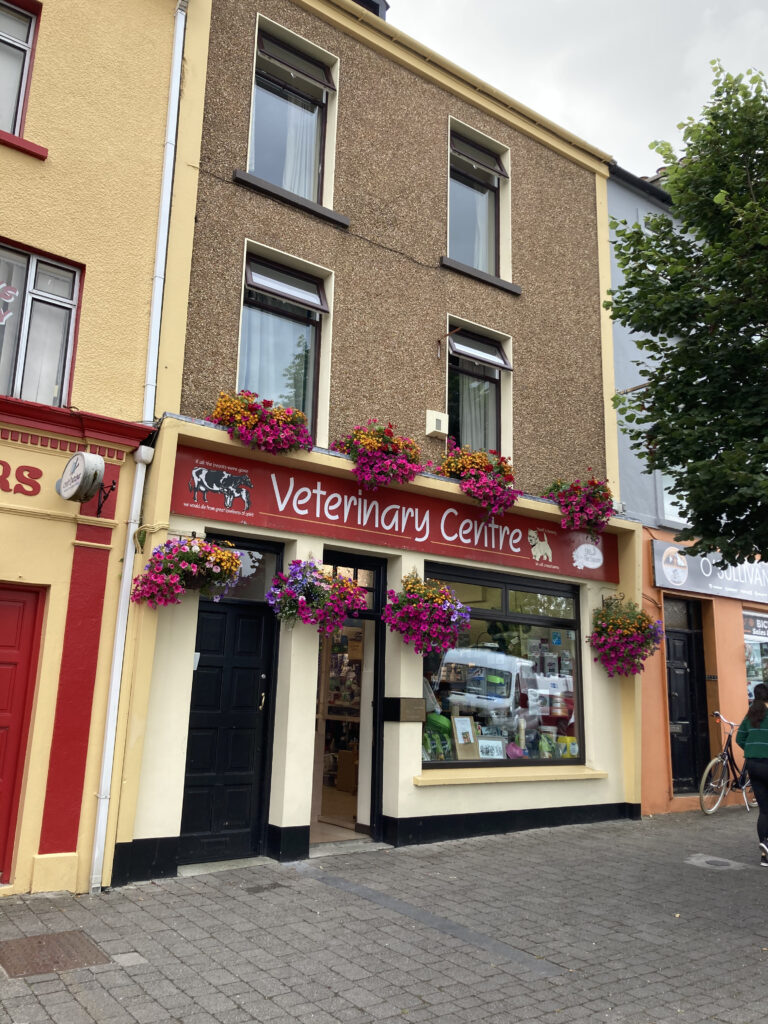 This is a call out to people who have old newspapers that they would be willing to drop in to the Veterinary Centre, No. 3 The Square. Sheila tells me that they got a great response last time I asked blog followers to bring them some old newspapers for bedding for small animals in the clinic. They are running low again so could you help.
<<<<<<<<<<<<<
Politics and Religion in 1841
Boston Pilot, 24 July 1841
Catholics of London have formed themselves into a body under this designation. The object of the former is to resist and repel the attacks that, are made upon them ; and of the latter to secure the return of such members to parliament as are favourable to them. The Registration Society also undertakes to pledge every candidate to secure freedom of admission to Catholic priests to attend the inmates of workhouses and prisons. Lord Listowel has subscribed £2OO towards the election expenses of Messrs. Browne and O'Connell for Kerry, against Mr. Blennerhasset.
<<<<<<<<<<<<<<<