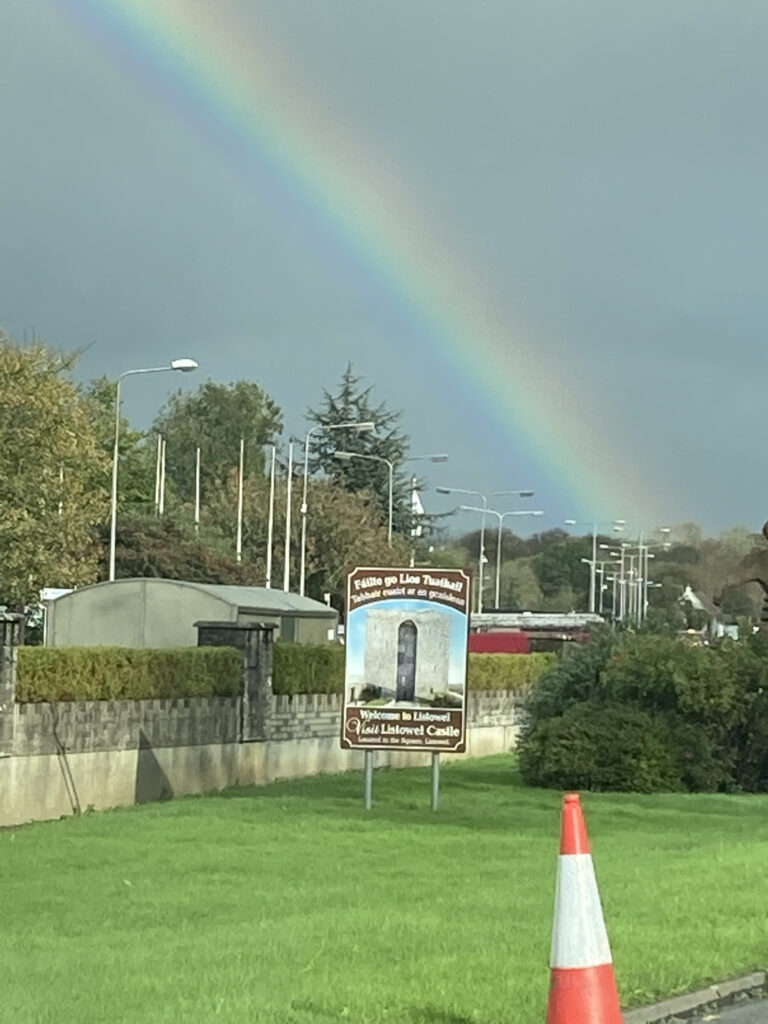 Rainbow over Listowel on November 1 2021
<<<<<<<<<<<
Last Week's Visitors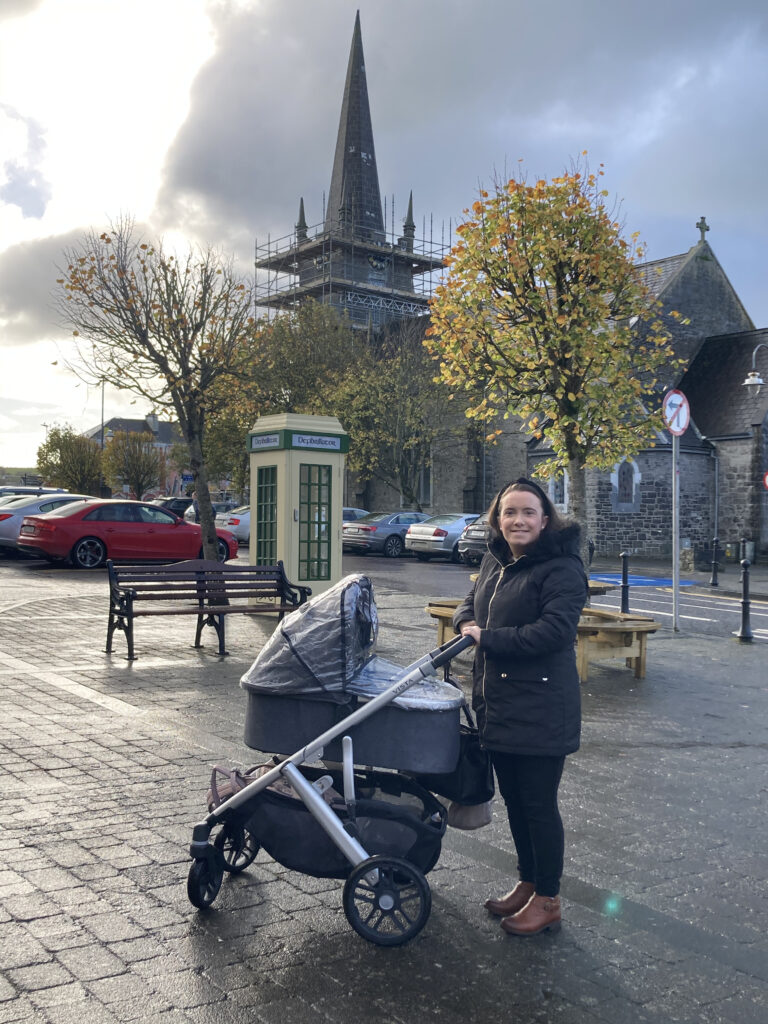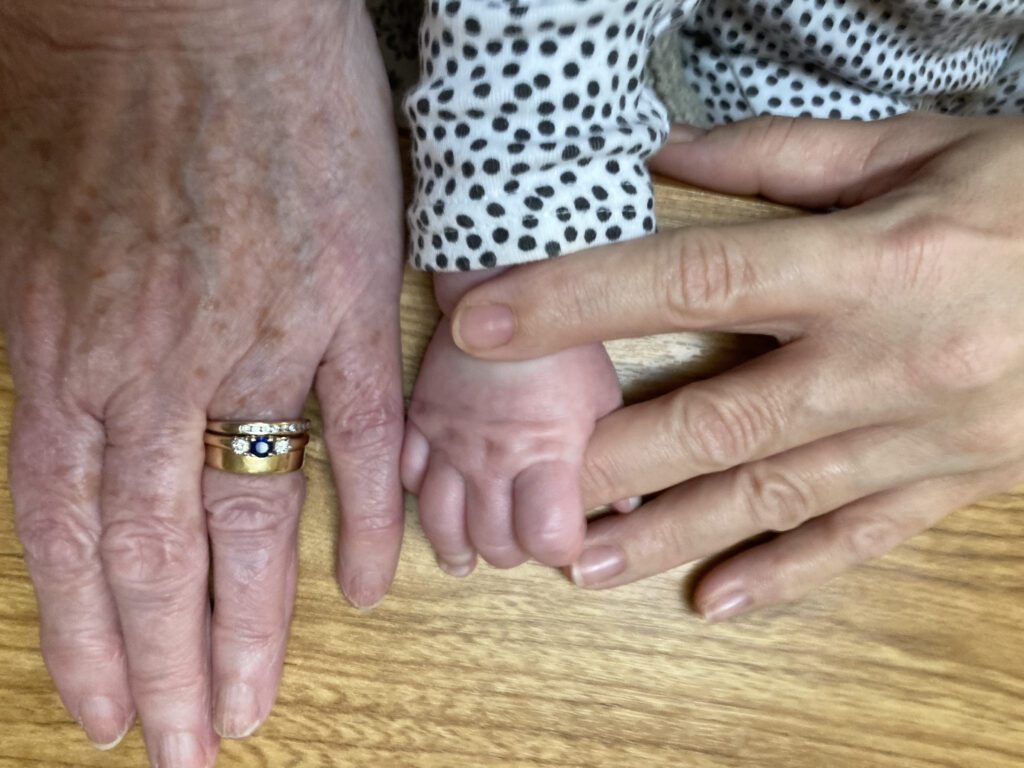 <<<<<<<<<<
An Unusual Knitting Pattern in last week's Woman's Weekly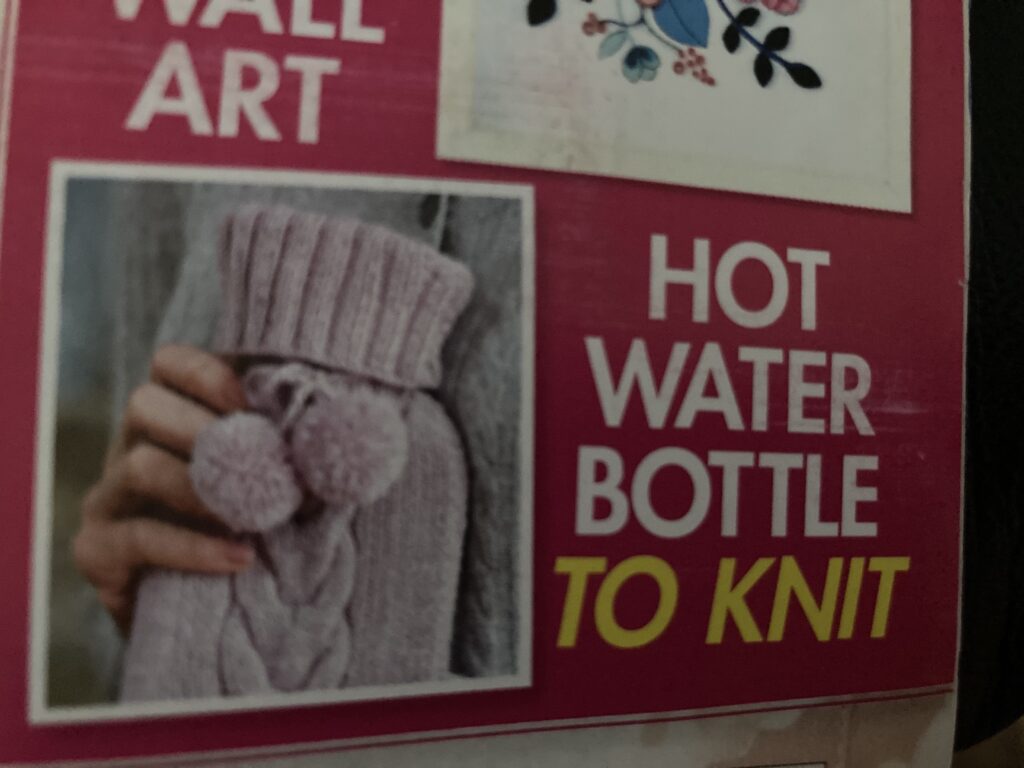 The mind boggles.
<<<<<<<<<<
In Athea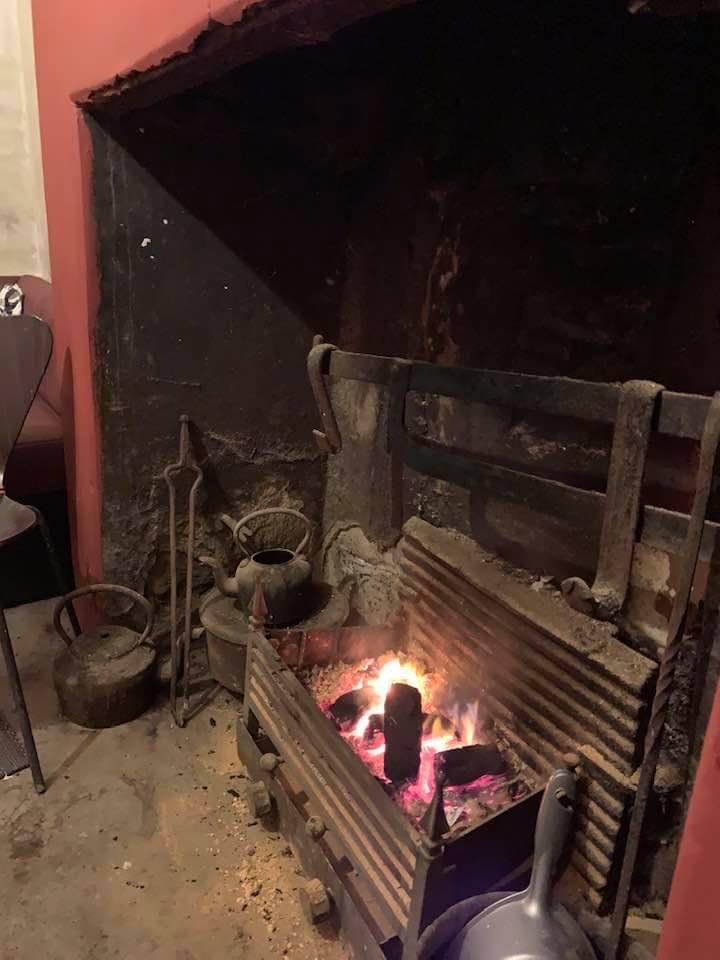 This lovely old fireside scene was posted on a site called Vanishing Ireland. This traditional fire is in Batt's Bar in Athea, Co. Limerick. From firesides long ago I remember the crane and the bastable and kettles . I also remember the bellows you activated by turning a wheel.
Echoes of the past.
<<<<<<<<<<<<<
Great Memories here for Old Asdee Families
From Shannonside Annual 1§956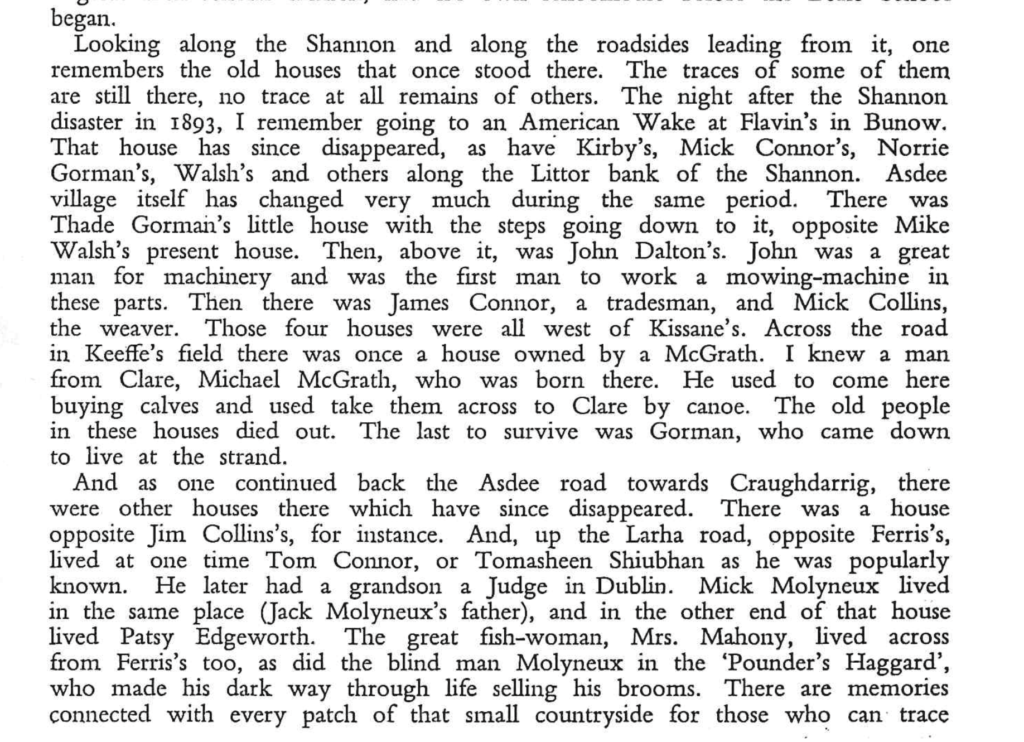 <<<<<<<<<<<<
From an Old Presentation Secondary School Album
Looks to me like a Parents Council group, since it has parents and teachers in it.
<<<<<<<<<<<
The Man of the Moment has a Listowel Connection
Every newspaper this weekend had copious coverage of rugby player, Jonathan Sexton, who played his 100th international game on November 6 2021.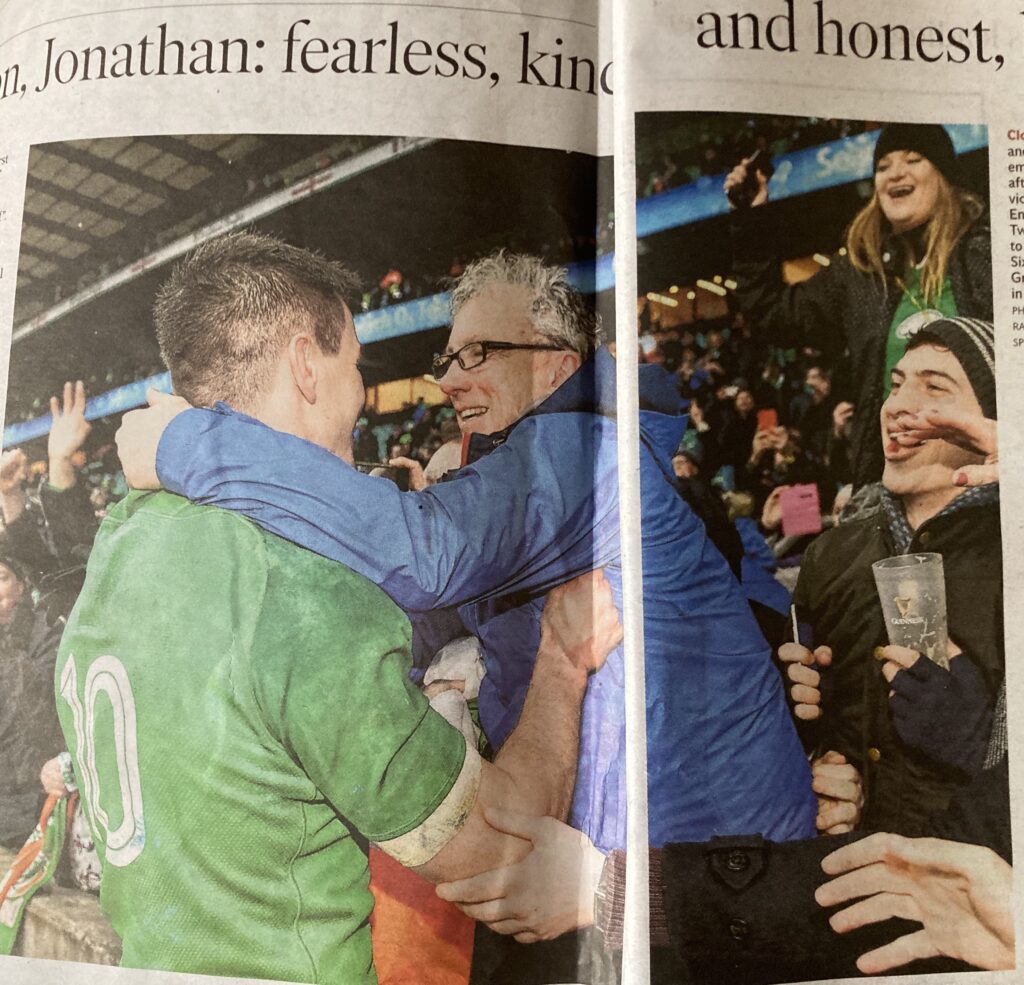 My photograph is from my Saturday newspaper where Jonathan's proud godfather, Listowel's Billy Keane, brought us the man behind the legend.
Jonathan's Listowel Sexton family travelled in numbers to the match. They and everyone in Listowel are proud of him.
<<<<<<<<<<