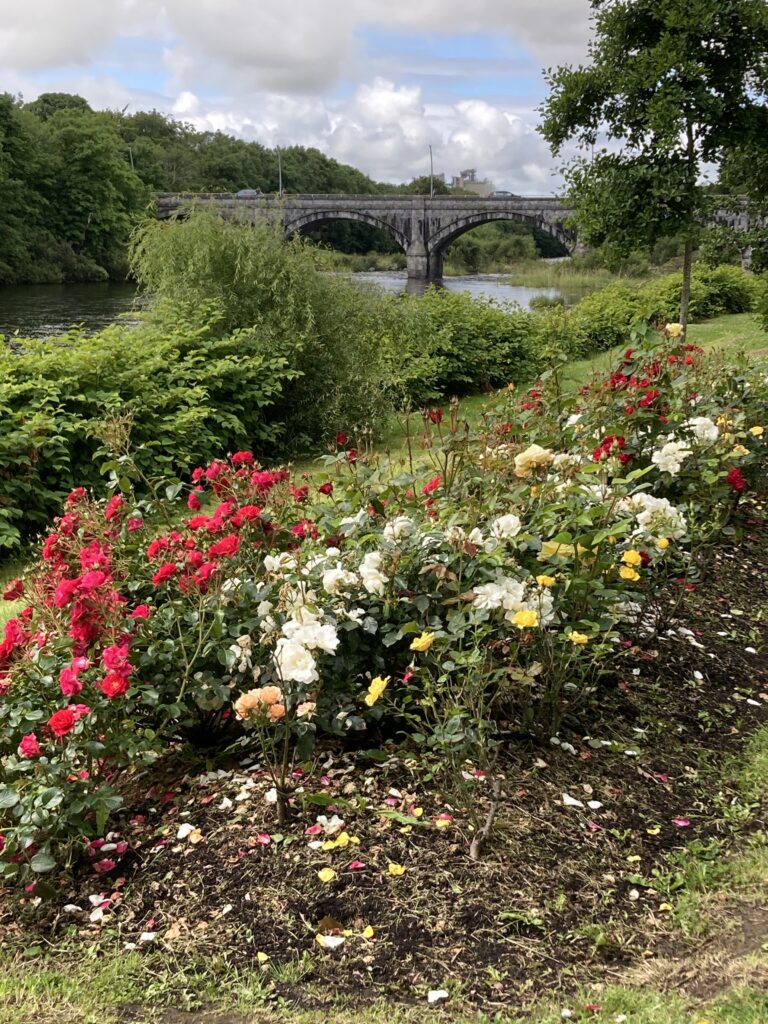 <<<<<<<<<<<<
I was in Mike the Pies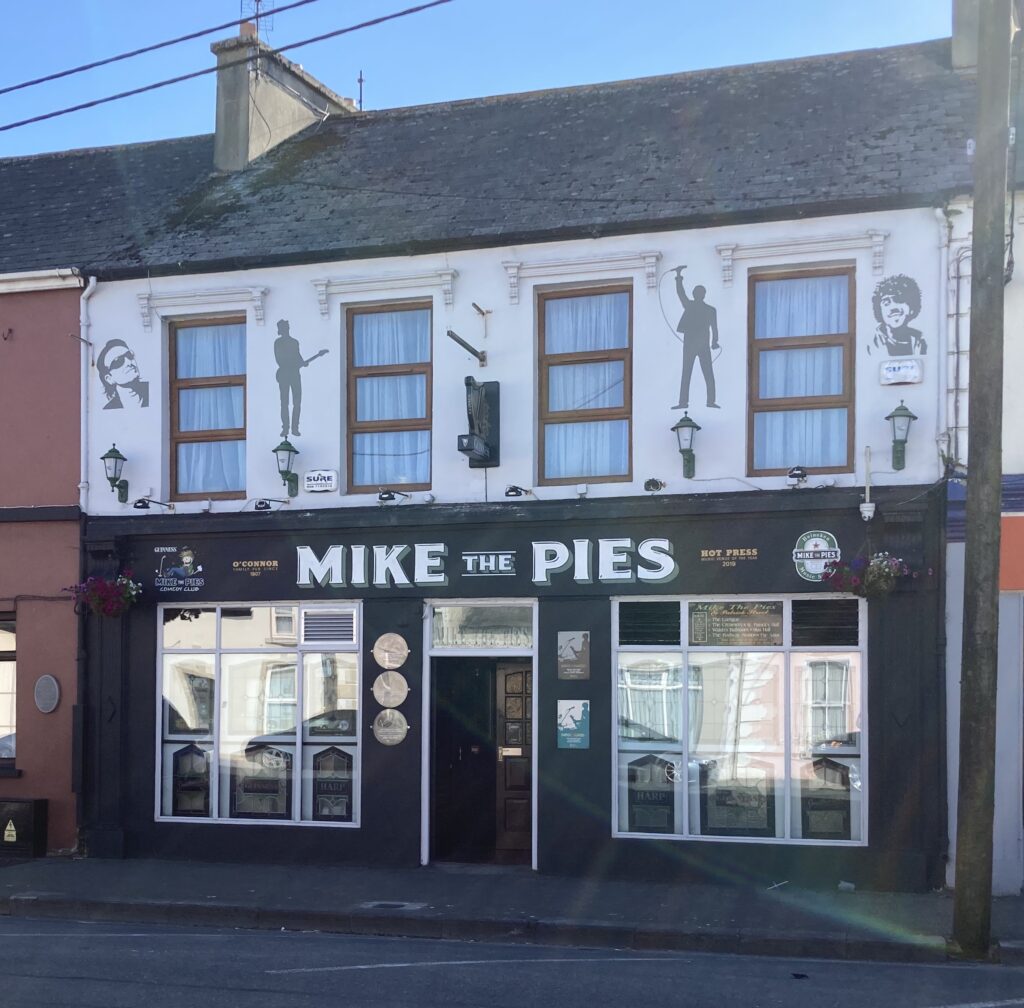 A lovely lady gave me a present of a ticket to see Bernard Casey. So I went to Listowel's, and maybe even Ireland's, most famous Comedy and Music venue on Friday last, July 8 2022, for the first time.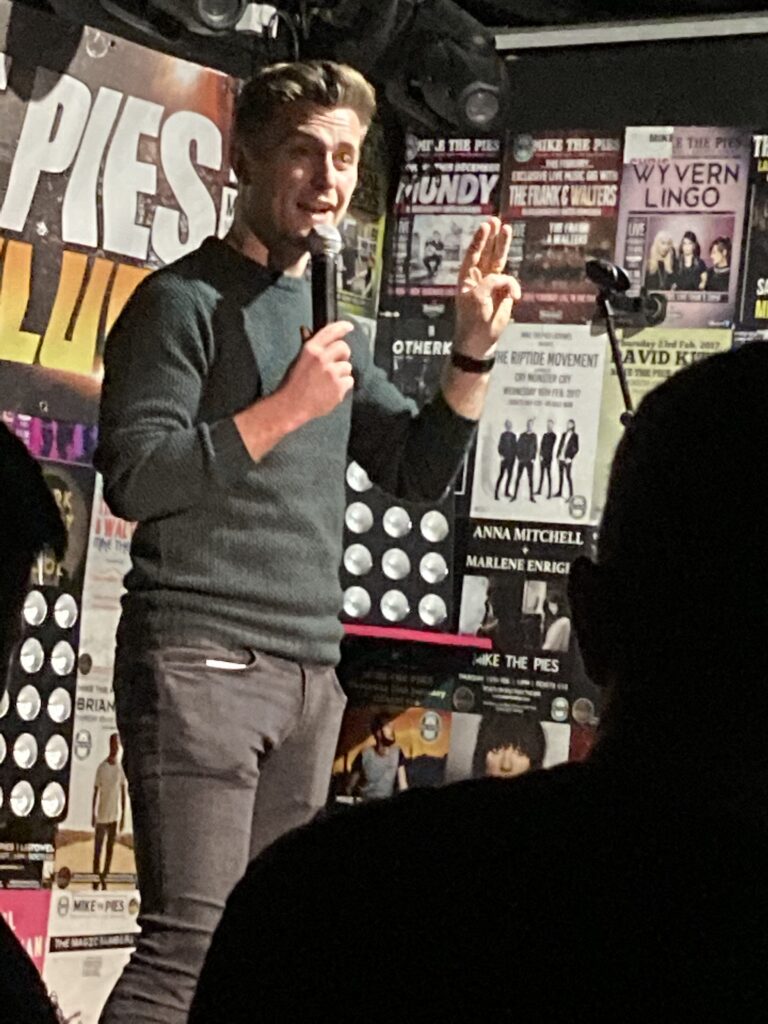 Radio Kerry's Brendan Fuller was our MC for the night.
I thought he was older. He said he gets that all the time. He was in top form and he told us that he is looking forward to being a dad very soon.
Then we had Gossip and The Nephew and mentions of Foley although no reference to McCarthy, the Low Road.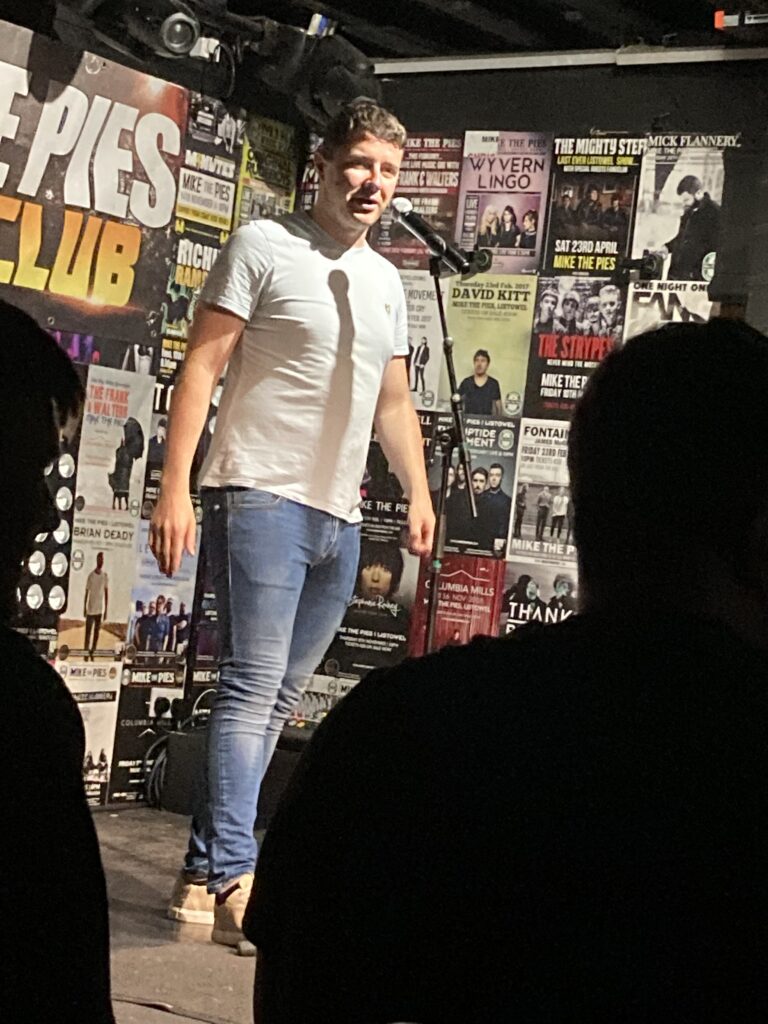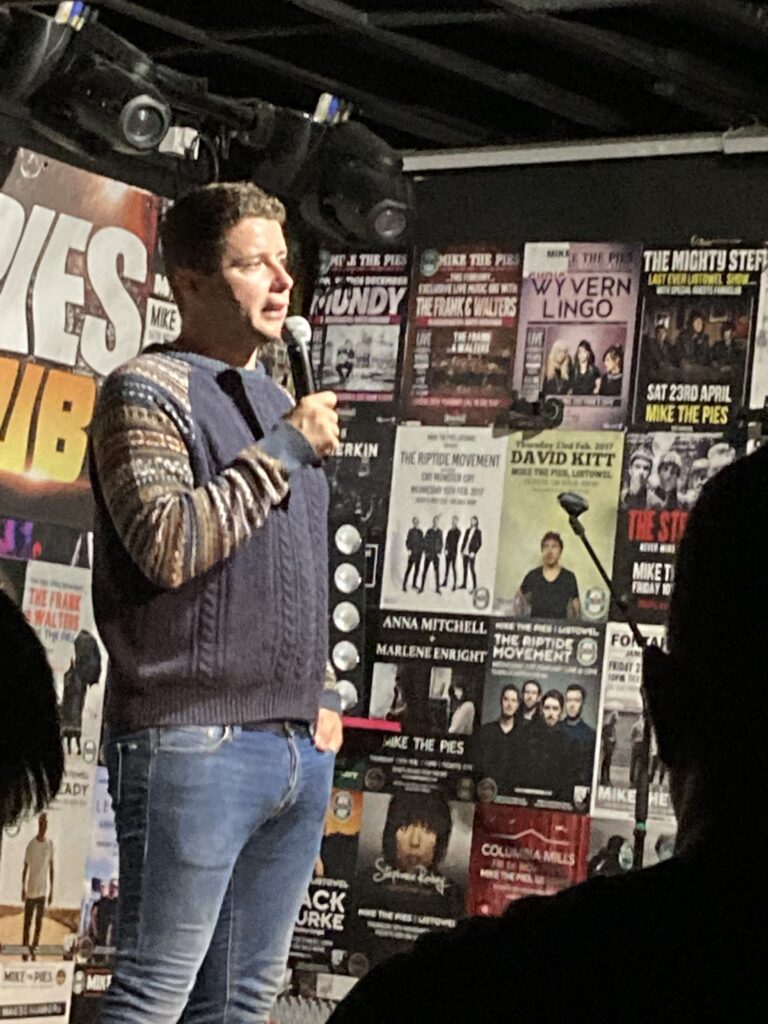 Bernard Casey is very good at what he does. Considering that I have only ever seen him on the internet I didn't know how his type of stuff would transfer to the live audience. He was even better in person. He involved his audience (Thank God I escaped that.) and he found comedy where we saw none. One table had Paula, Paula, and Paul. He loved that and teased them good humouredly throughout the set.
Three lads in "short pants" were sitting near the stage. They were in from their holiday in Ballybunion and up for the craic. He teased them about hurling and football and young guys' stuff in general. At another table were a couple who met on Tinder and another table had a couple who were going out for a long time. Then there were the people from Duagh and Tarbert, the fellow who went to St. Michael's, a man who cycled the Ring of Kerry last weekend, and of course Niall, the dog (You had to be there!).
It was a great night. I'd go again.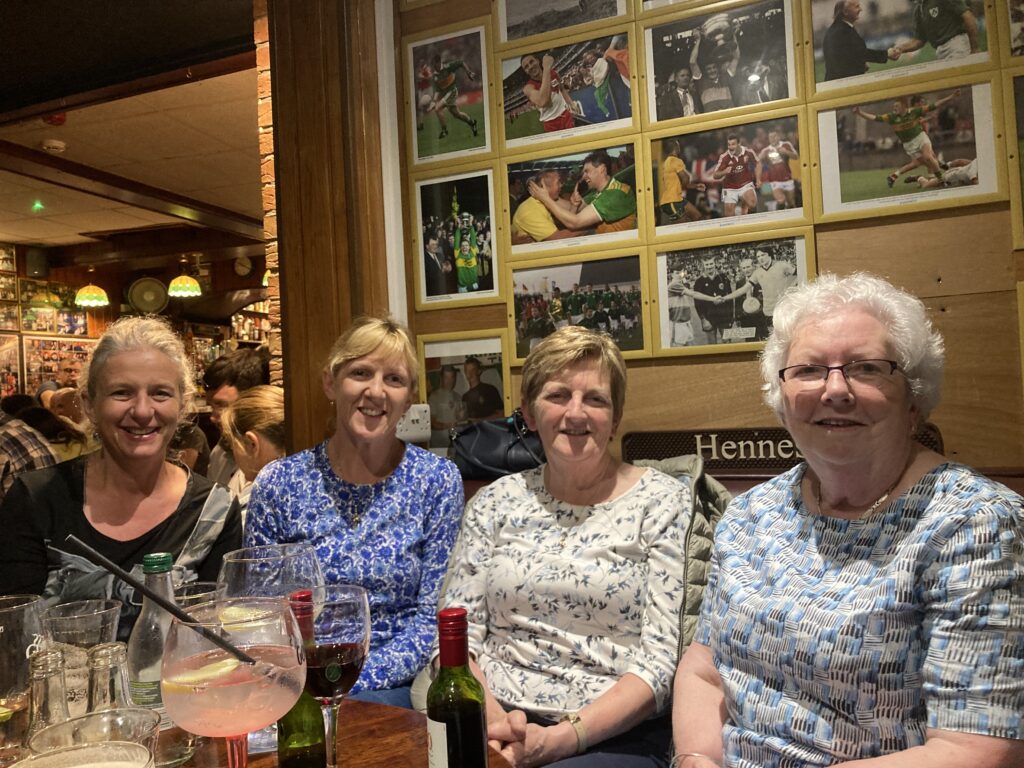 <<<<<<<<<<<
We have a Winner
Story from Radio Kerry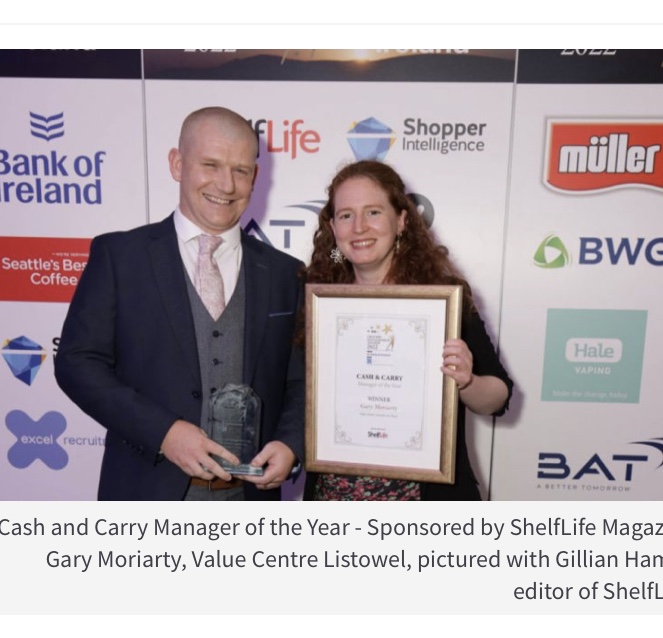 The manager of Value Centre Listowel has been named Cash and Carry Manager of the Year.
Gary Moriarty took the title at the prestigious annual ShelfLife Grocery Management Awards.
The awards recognise and honour management excellence in local and convenience stores, wholesalers, and supermarkets.
<<<<<<<<<
The Way we Are
This book is a great one to dip into. You'll hear yourself, or your Mammy in a few of these.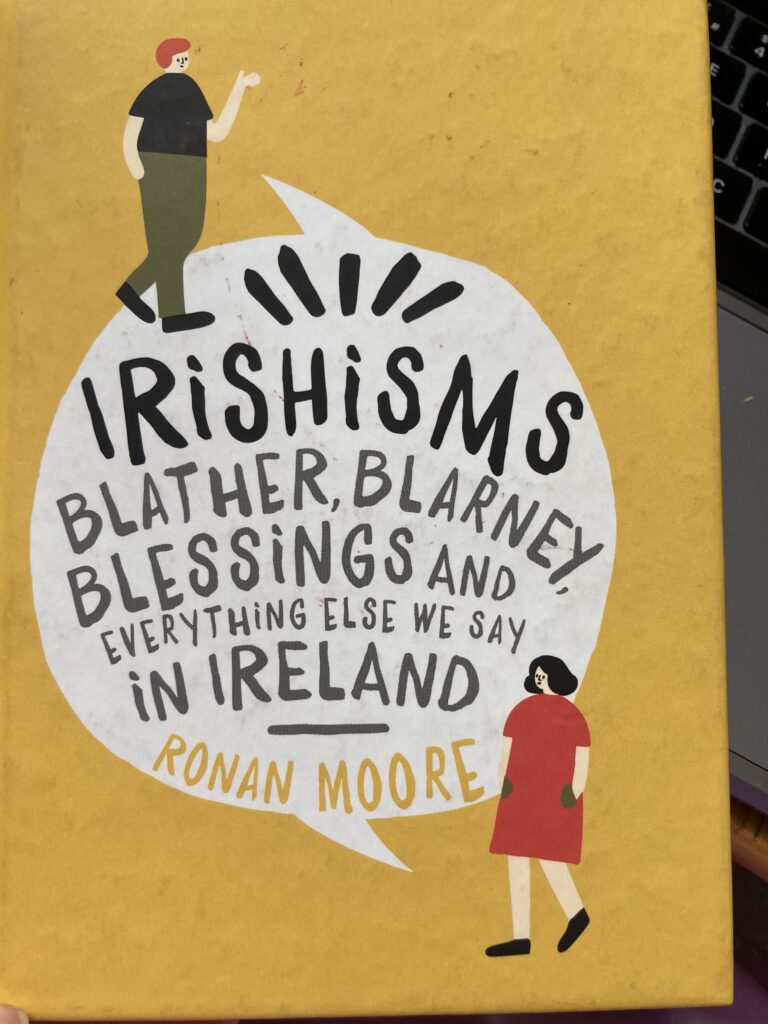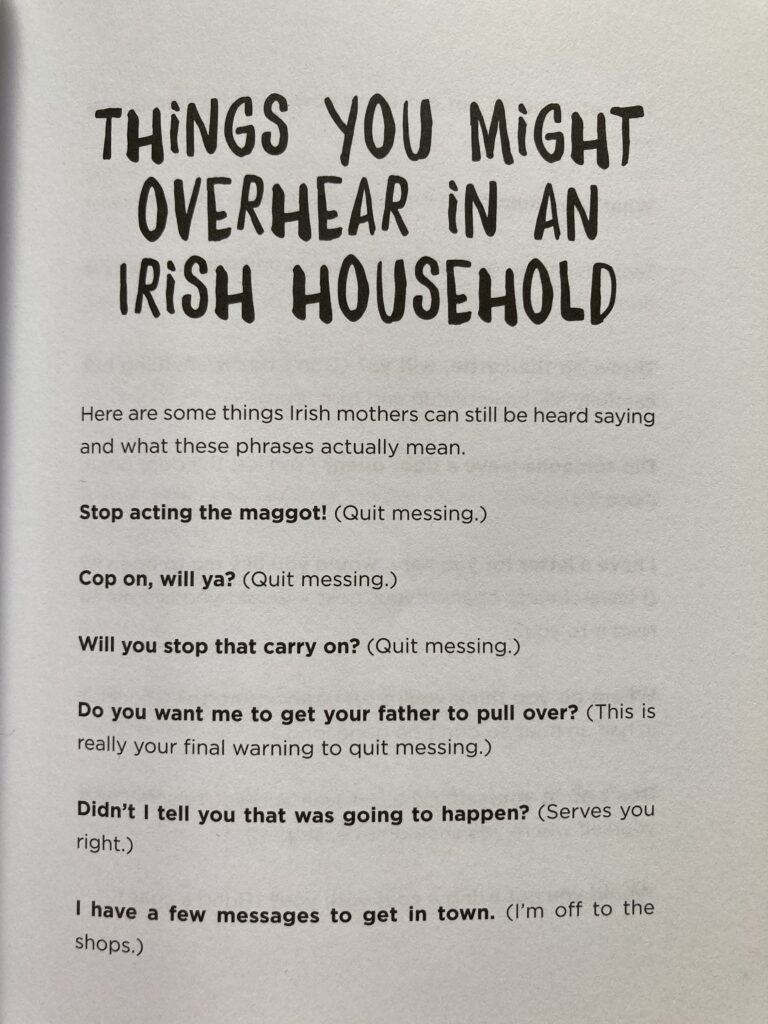 <<<<<<<<<<<<<
Forgive me While I boast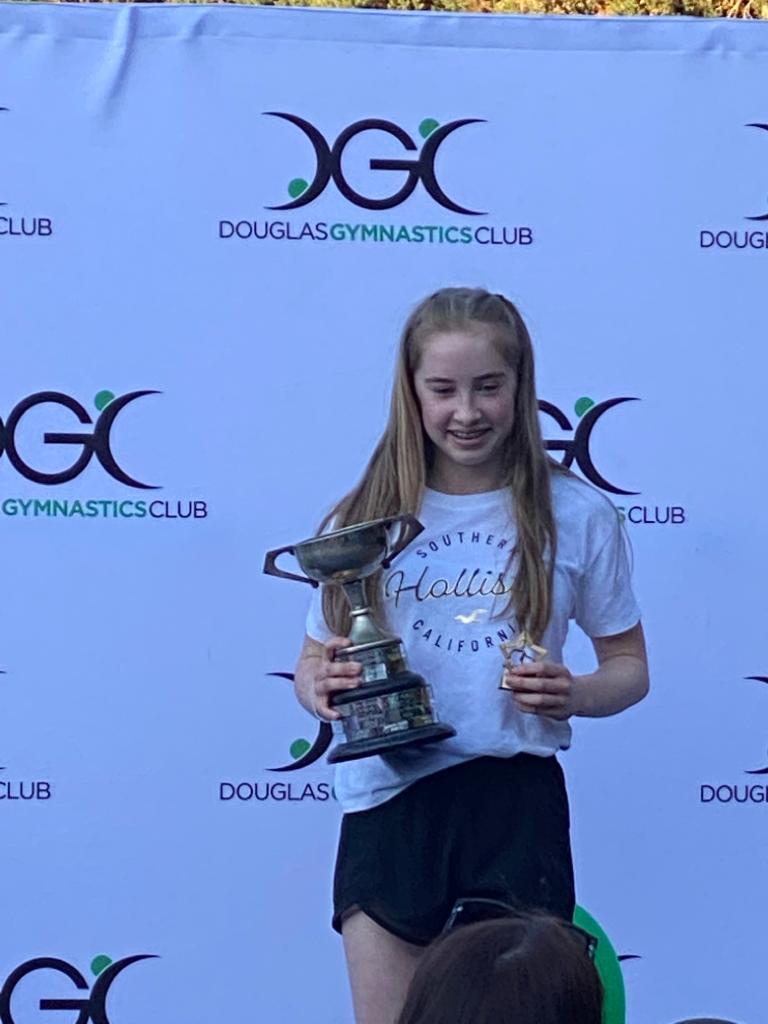 This is Aisling Darby, my eldest granddaughter. She is here receiving an award for "Gymnast of the Year" in her club, Douglas Gymnastics Club. People who have my book, A Minute of Your Time, can see the same Aisling, aged 9, on page 51.
I used her picture to illustrate a reflection about learning to lose.
<<<<<<<<<<<