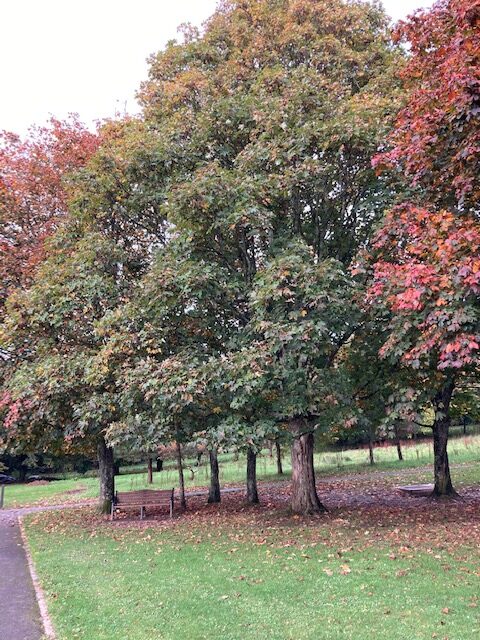 <<<<<<<<<<
Club is Family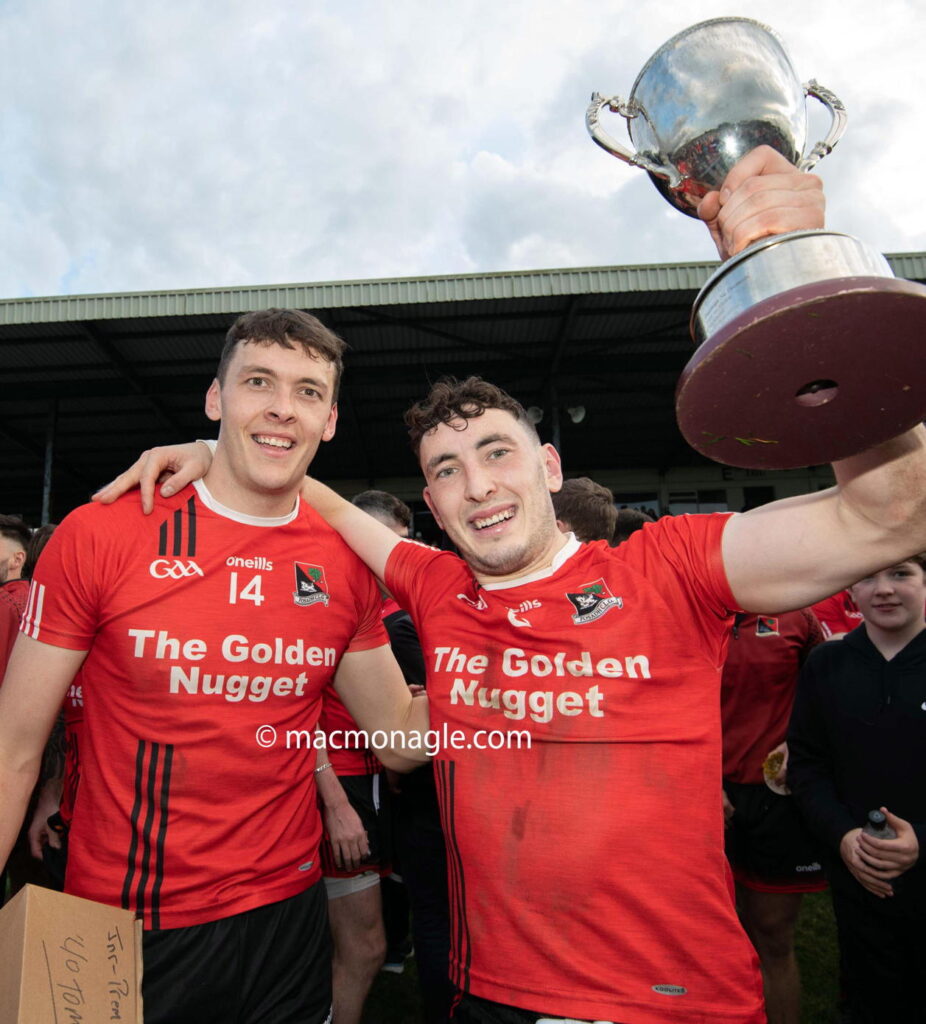 "If he was a soccer player he would be worth €20m, but becuase he is a GAA man he is priceless."
<<<<<<<<<<<
An Old Card
I found this in a book on my shelf.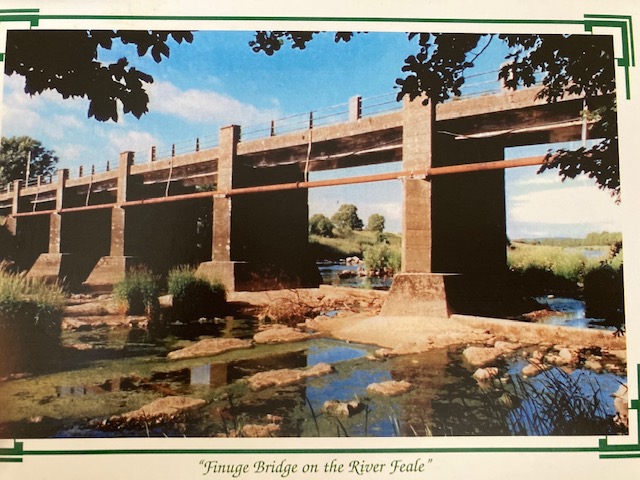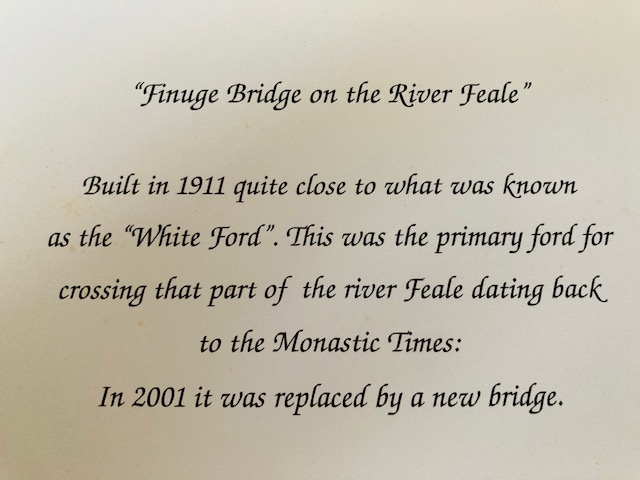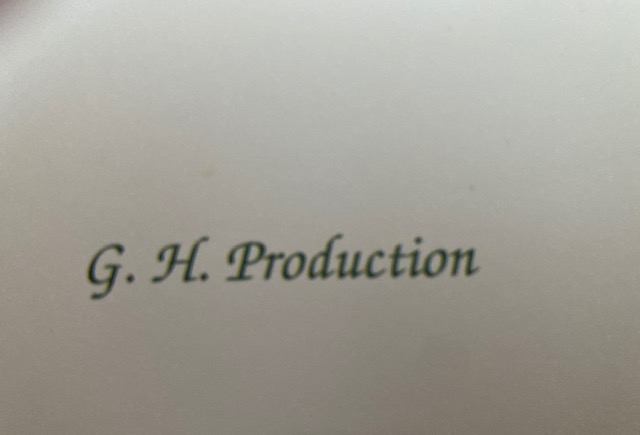 <<<<<<<<<<<<
Christmas Customs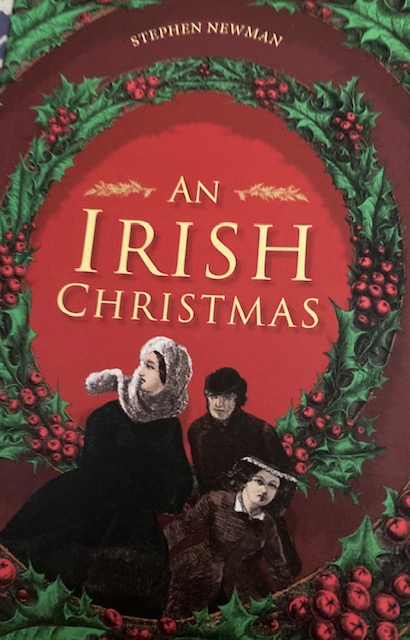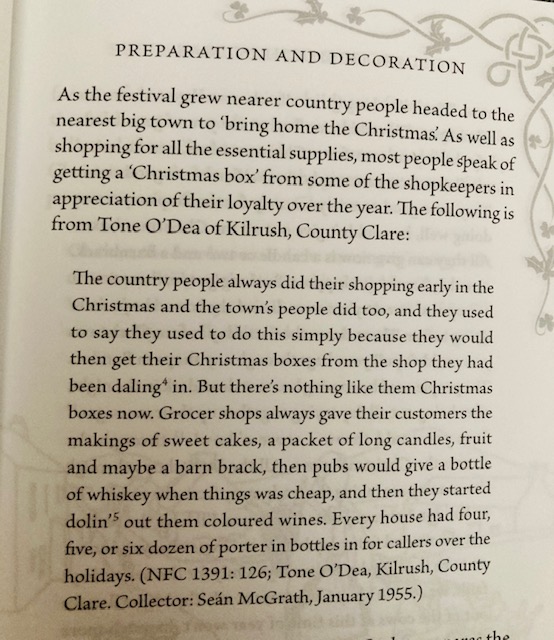 <<<<<<<<<<
deValera and an Unlikely Friendship
The truth is sometimes stranger than fiction. This was my first reaction on hearing this story.
After The Rising of 1916, Eamon de Valera who was one of the leaders was taken into custody after he surrendered. The soldier to whom he surrendered was a man named Hitzen. The soldier confiscated de Valera's belongings, one of which was a pair of "field glasses', binoculars to you and me. The soldier kept them.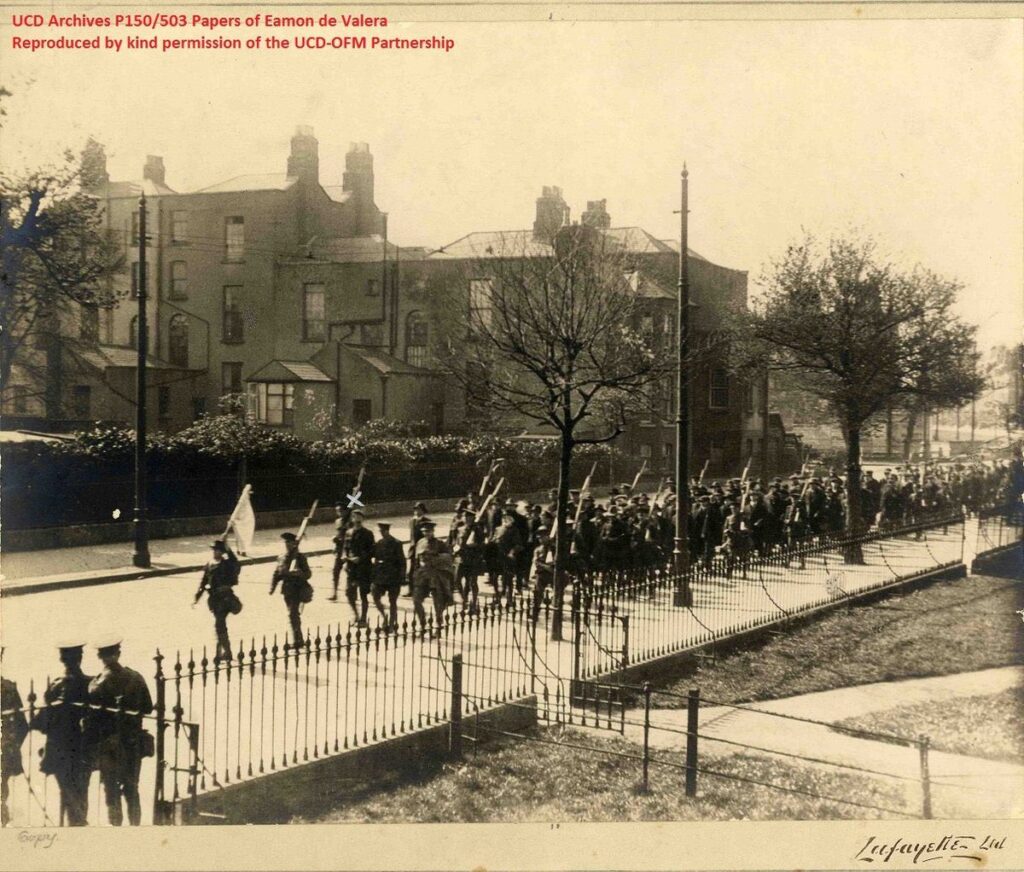 "Eamon de Valera escorted to Ballsbridge Barracks after his surrender to Captain EJ Hitzen. De Valera is the figure on the far left of a group of three marching behind the flagbearer. Captain Hitzen is on the far right of the group carrying a flag under his arm (29 April 1916)."
Years later in 1938 when the Prime Minister of Britain, Neville Chamberlain, was coming to Ireland to effect the handover of the Treaty Ports, Hitzen contacted him and said he would like to return the field glasses.
The Prime Minister did just that.
Dev contacted Hitzen to thank him and a friendship developed between the two men. Such was Dev's regard for Hitzen that he persuaded his old IRA brigade to make Hitzen and Honorary member and he got Michael O'Connor to draw up a scroll celebrating that fact.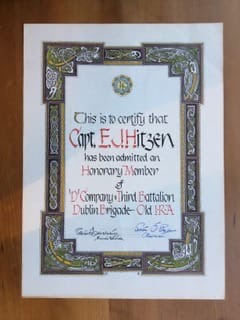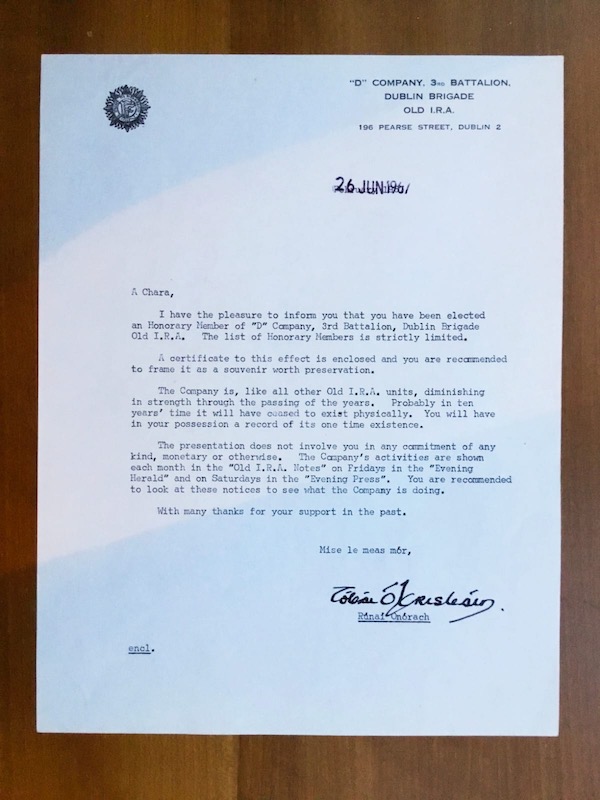 This extraordinary story was sent to us by Stephen Rynne who tracked down the letter and the certificate. It was in The Isle of Man with a grand niece of Hitzen's.
Truth stranger that fiction, surely.
<<<<<<<<<<
Booking Essential
Friday December 9 2022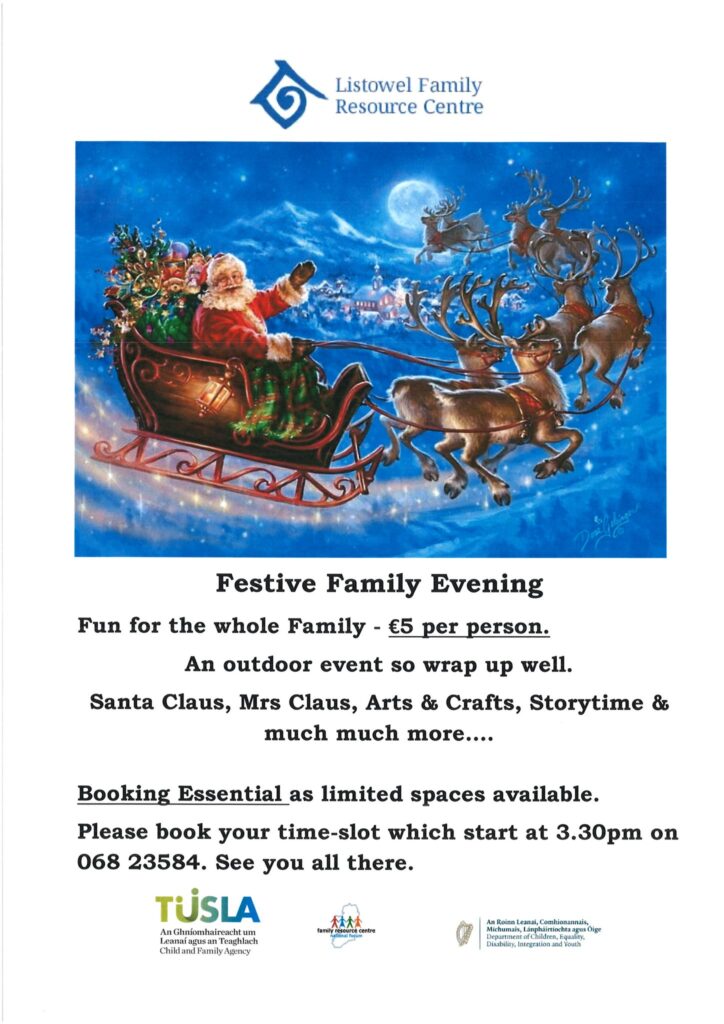 <<<<<<<<<<<<<<