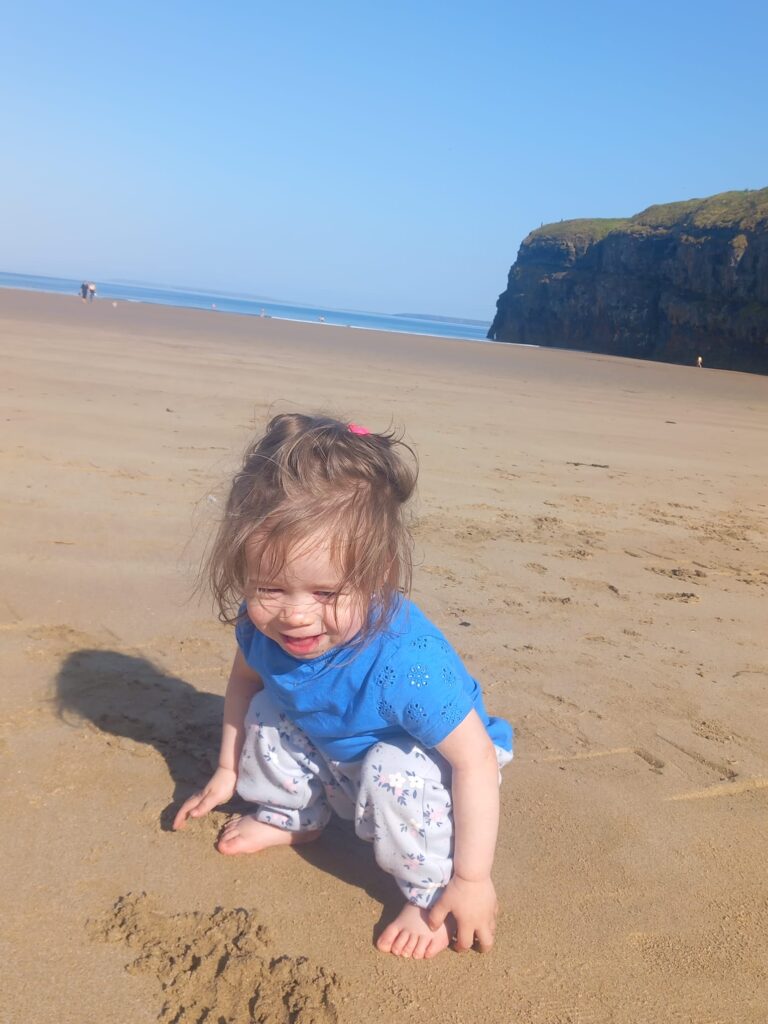 My little granddaughter, Aoife McKenna in Ballybunion in June 2023
<<<<<<<<<<
Writers' Week 2023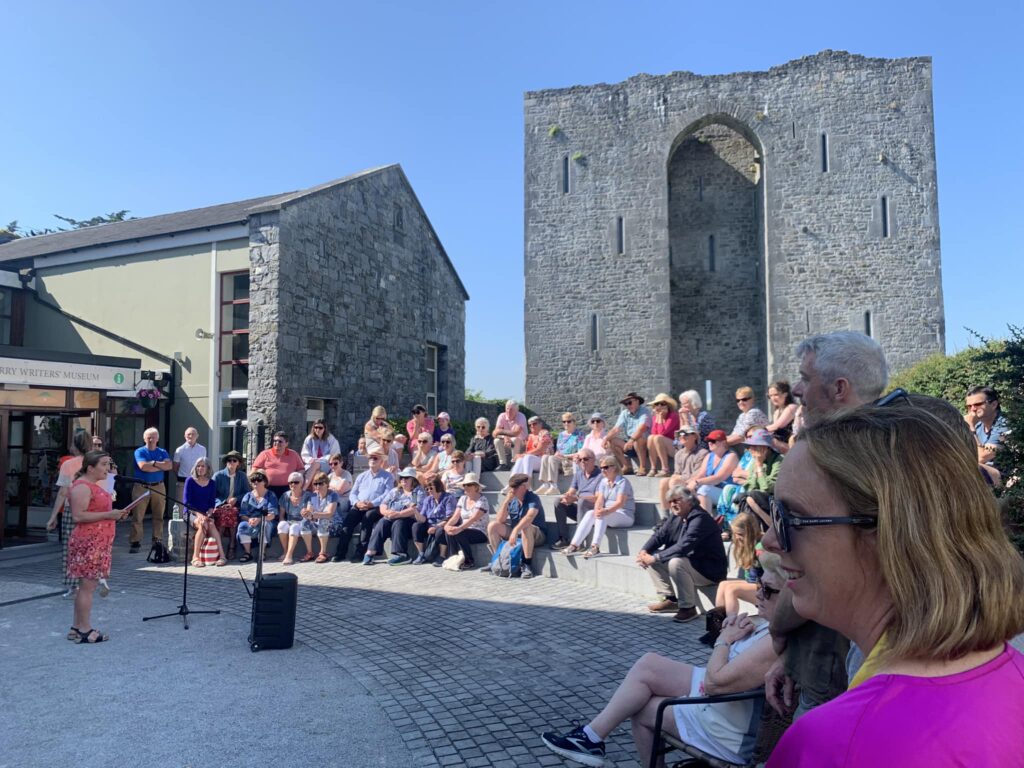 I'm back in the saddle after a little blip. In this picture, Saturday, June 4 2023, my younger daughter Clíona is addressing the audience at my Writers' Week walk. In the forefront right hand side is my older daughter, Anne. My son, Bobby, is beside her in the picture.
The event this year became a family and friends affair as I was temporarily indisposed. They did fine without me.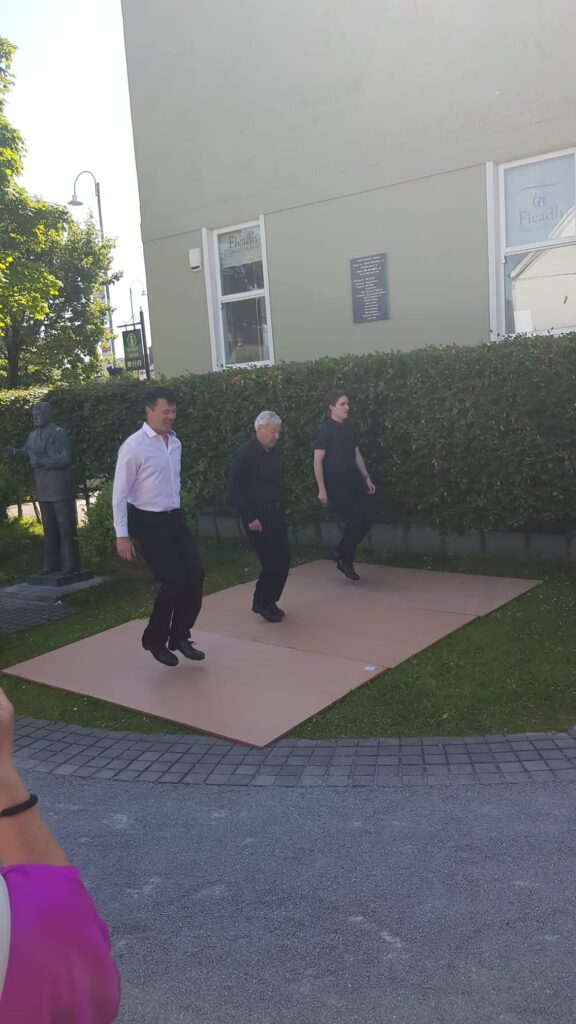 I was sorry to miss this highlight. The legendary Jimmy Hickey, with his past pupils and fellow dancers, Jonathan Kelliher and Patrick Brosnan delighted the crowd with dancing, before the castle and beside the memorial to a man who would have appreciated this event more than most, the late Michael Dowling.
<<<<<<<<<
Michael O'Connor, Illuminator
Stephen Rynne shared these two pictures. They are both pictures of &.
The top one is the work of an unnamed monk. It is in The Book of Kells and the bottom one is from Michael O'Connor of Listowel.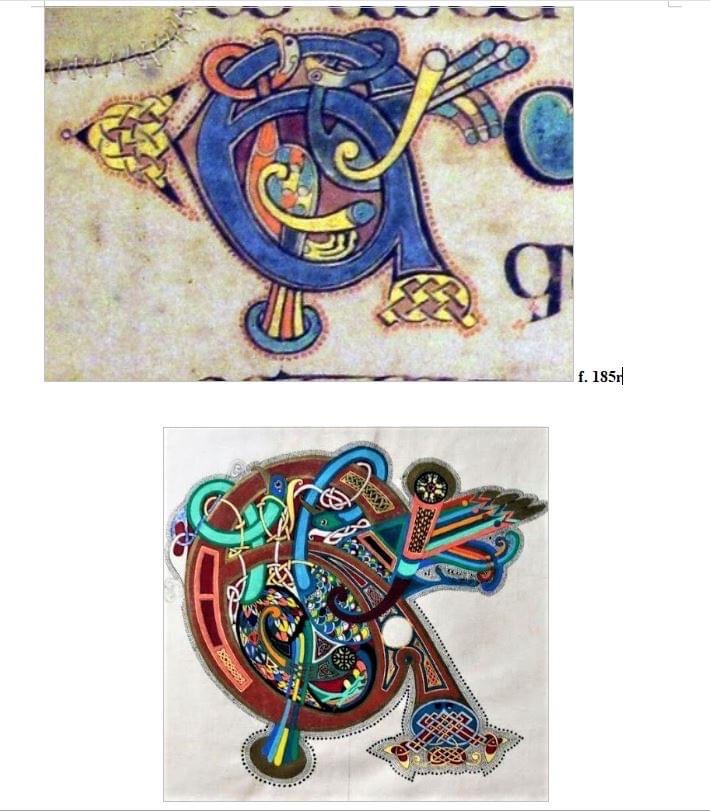 O'Connor took what he saw in the Book of Kells and elevated it to a new level.
Plans are afoot; On July 6th Stephen Rynne, our Michael O'Connor expert will give a talk in Kerry Writers' Museum to an invited audience. The talk will be on Michael O'Connor and all the other Listowel artists working in different branches of art but all with a Celtic ambiance. I'll be telling you more about this in the coming days. It is hoped that the talk will be live streamed and we'll all be able to hear it.
<<<<<<<<<<
Remembering Luke Kelly in Ballybunion
I got a lovely email from the U.K.
…I grew up in the Square in Listowel and my father Dr Johnnie Walsh was a GP. He was called to Ballybunion one night where the Dubliners were playing. Luke Kelly had dislocated his shoulder. My father put his shoulder back in but demanded payment first. He had not been paid often as a young doctor and had learnt that you got the money when 'the tear was in the eye'!
Thank you for all the pleasure I am getting from the blogs.
Best regards,
Eleanor
<<<<<<<<<<<<
A Great Night in The Tinteán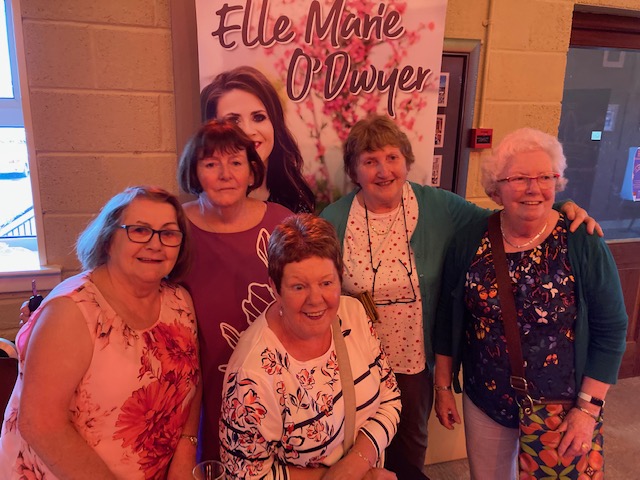 I hadn't been in the Tintean in years until last week when I went there with my visitors.
One of the main attractions (for me anyway) was Elle Marie O'Dwyer. On the left of my picture is Elle Marie's mother, Catherine, who comes from Kanturk, with Breeda Ahern, my sister in law, Sheila Cronin, my cousin, and in the front Lil MacSweeney.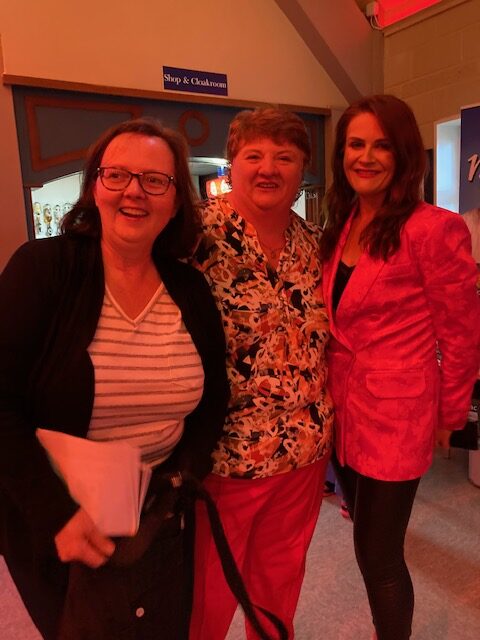 Elle Marie with Frances Kennedy, also from our parts and another friend.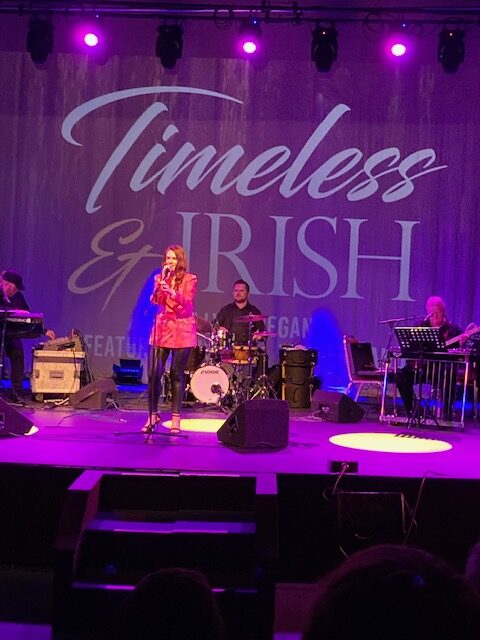 Elle Marie on stage. You could hear a pin drop as she sang, unaccompanied, Garry MacMahon's beautiful Land of the Gael.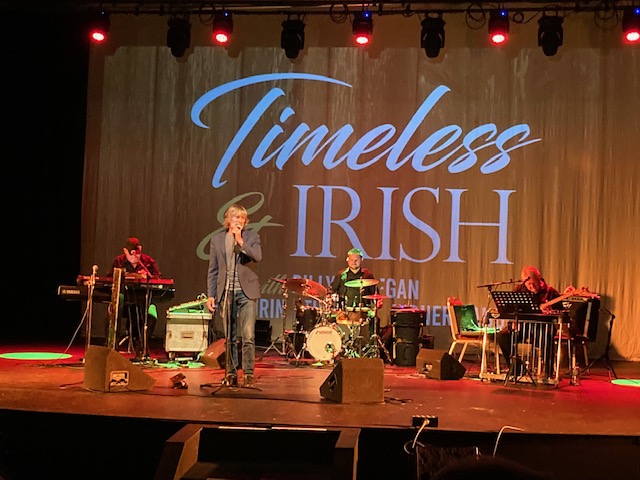 A slightly bigger name on the bill was Sean Keane, always a joy to listen to.
Crystal Swing came out of retirement for the night and Derek threw his legs east and west in his inimitable style. We loved it. If an act wasn't to your liking, you knew that there would be another one on in just a few minutes. My visitors loved their night's entertainment.
<<<<<<<
Strange but True ( and a bit harsh)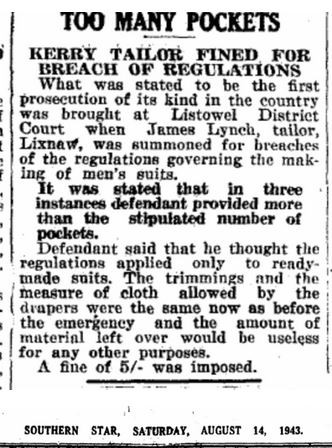 <<<<<<<<