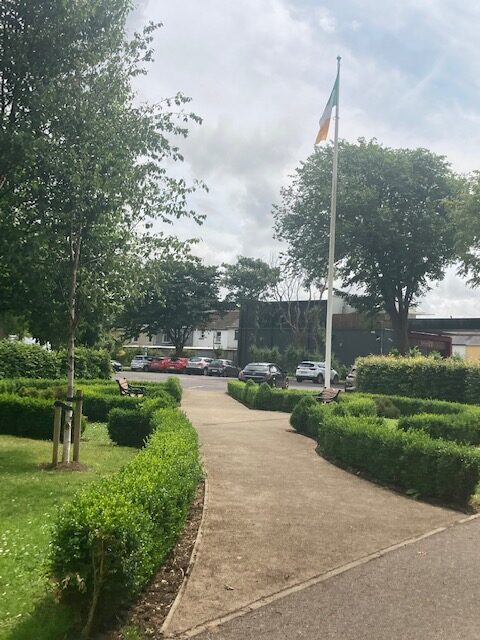 1916 centenary remembrance garden, June 2023
<<<<<<<<
Listowel Writers Week 2023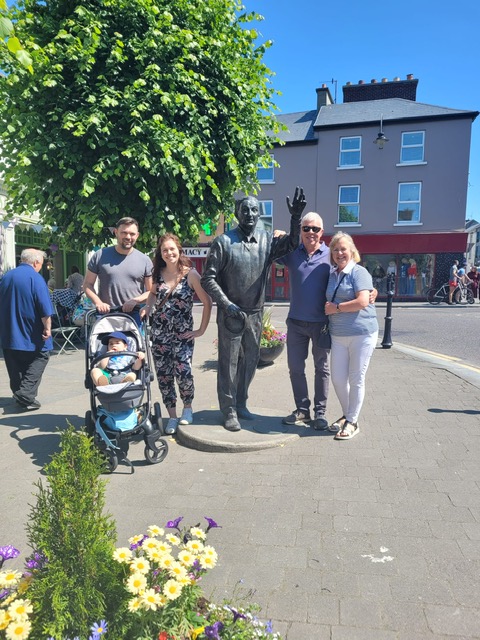 The Kildare branch of the family made it.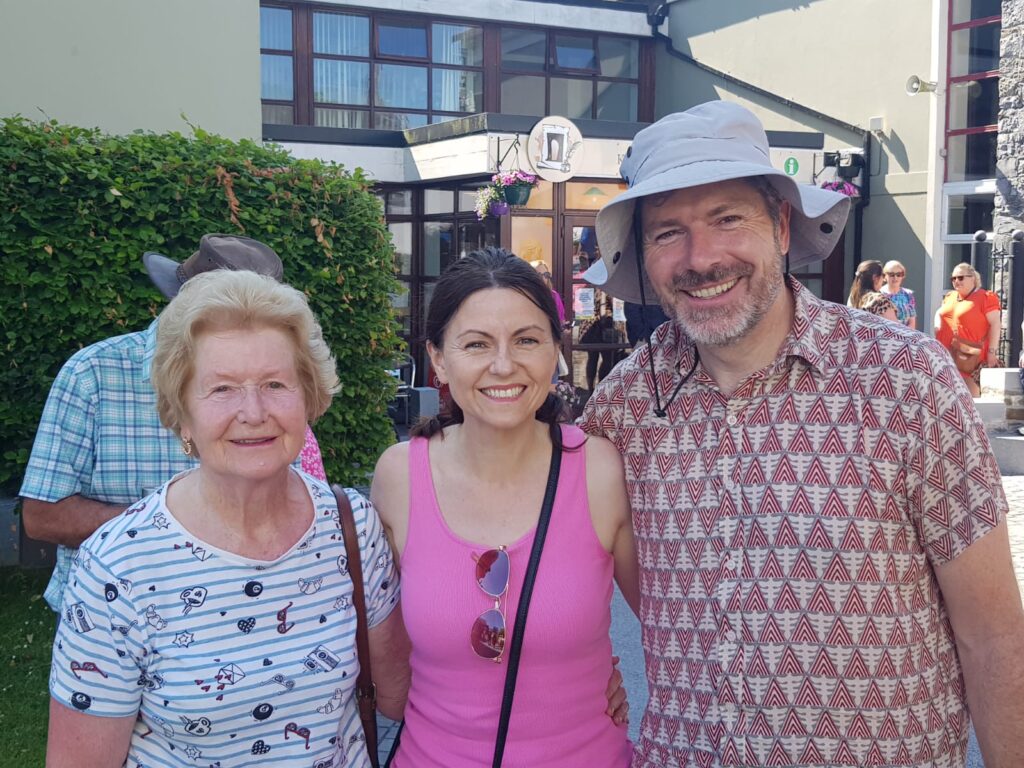 Home from Colorado, Alan Groarke joined his mother Madge and his sister, Rachel, for the festival.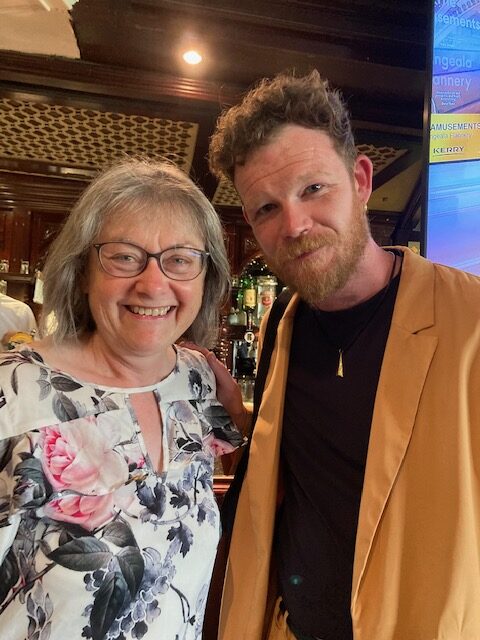 My friend, Bridget, grabbed a chance to be photographed with a film star. We all loved Seamus O'Hara in the Oscar winning short film, The Irish Goodbye. He was really down to earth in real life and he made a huge contribution to the year's festival.
<<<<<<<<
A Sorry Sight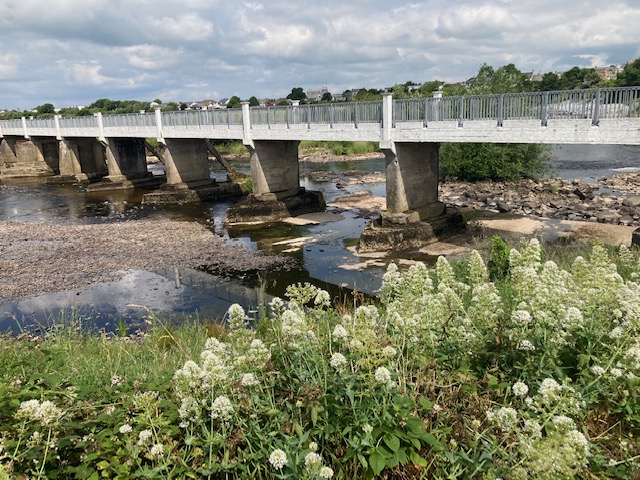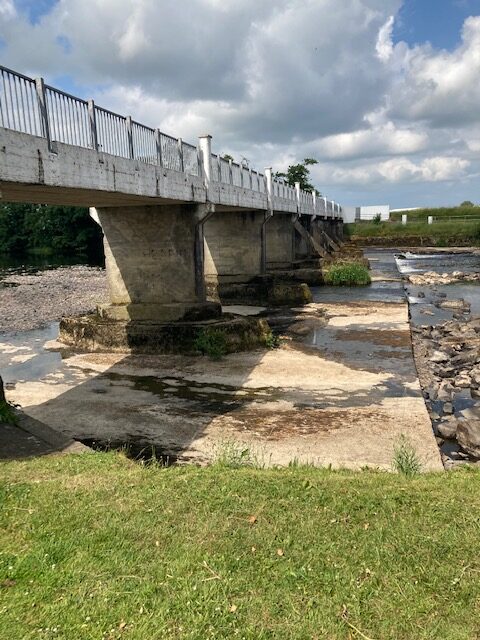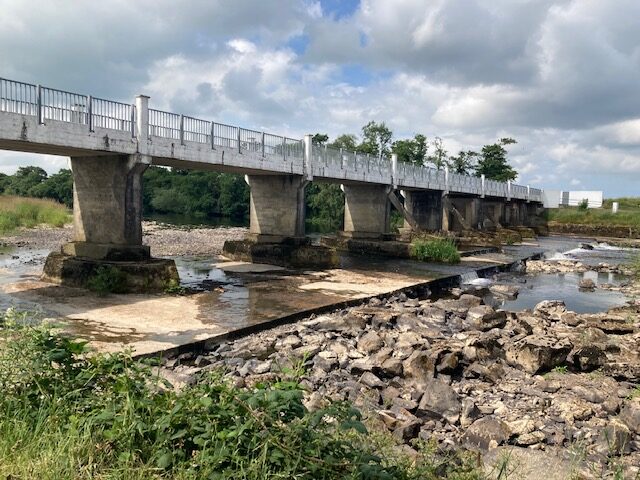 The River Feale on June 17 2023. Fishermen tell me they have never seen the river so dry.
Not for long! the drought is over for now. We have had monsoon like weather this week with the heaviest rainfall in living memory.
<<<<<<<<<<<
Collecting for Nano Eagle School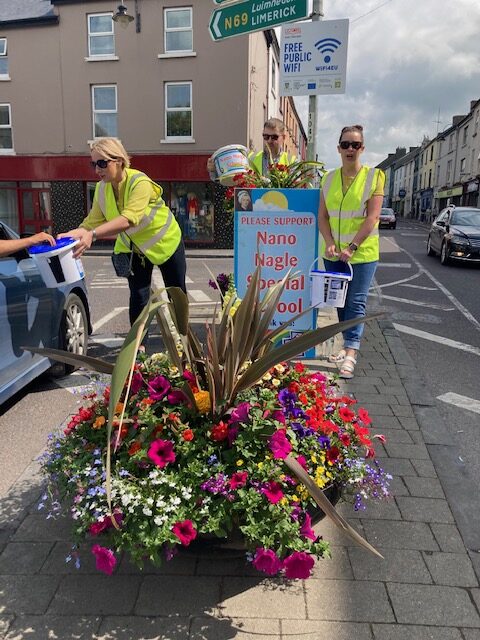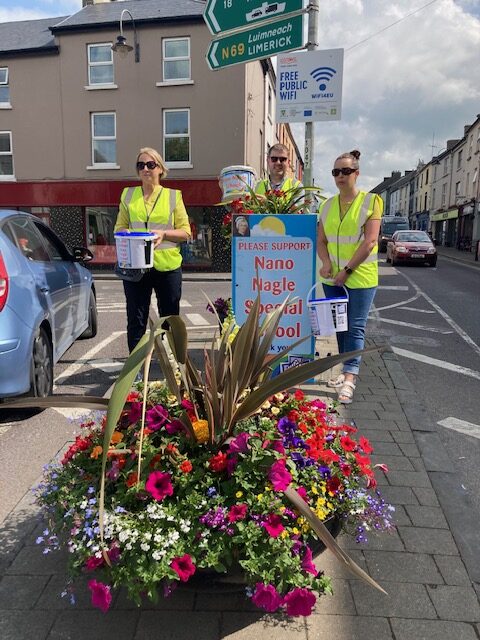 I met these lovely people out fundraising for their great school on Saturday last.
<<<<<<<<<
Bonfire Night
Tomorrow, June 23, is St. John's Eve. Traditionally fires were lit to celebrate midsummer. I don't know is it will happen this year, but in the past this tradition was carried on in places around Listowel.
The feast of St. John, Midsummer is a Quarter Day.
Before we had the Gregorian calendar in 1752 we had the Regency calendar. Ordinary people didn't have calendars so all they worried about were the seasons. The seasons were marked by quarter days. The year began on the first of these quarter days, Lady Day, on March 25. The other quarters were based on religious feast days making it easy for the peasants to remember. These were, Midsummer Day, Michaelmas Day and Christmas Day. All rents and other debts fell due on these quarter days.
<<<<<<<<<