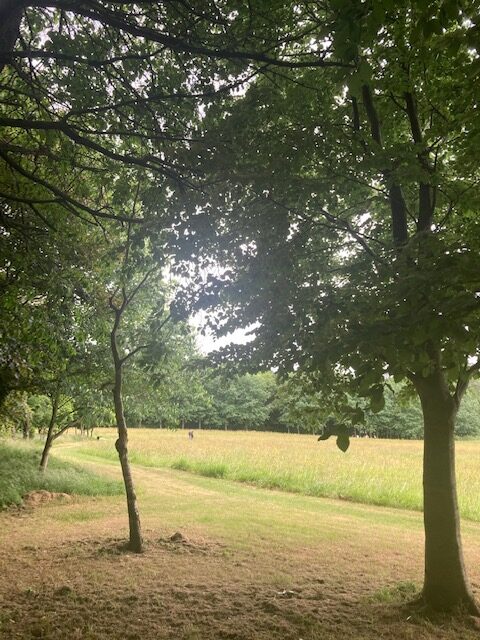 Mown and unmown areas in Childers' Park in June 2023
<<<<<<<<<<<
The June Flood of 2023
On Tuesday June 20th 2023 Listowel experienced monsoon like rainfall , followed by extensive flooding throughout the town.
I did not venture outdoors except to bale out my shed so I've gathered these photos from Facebook.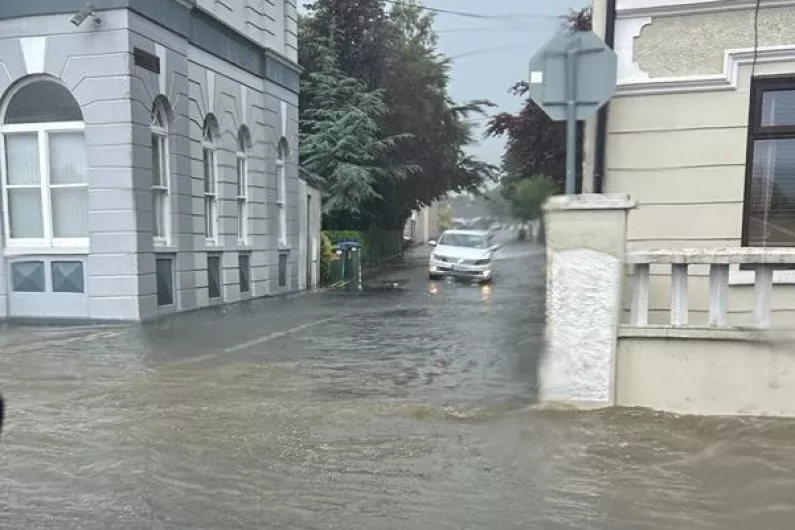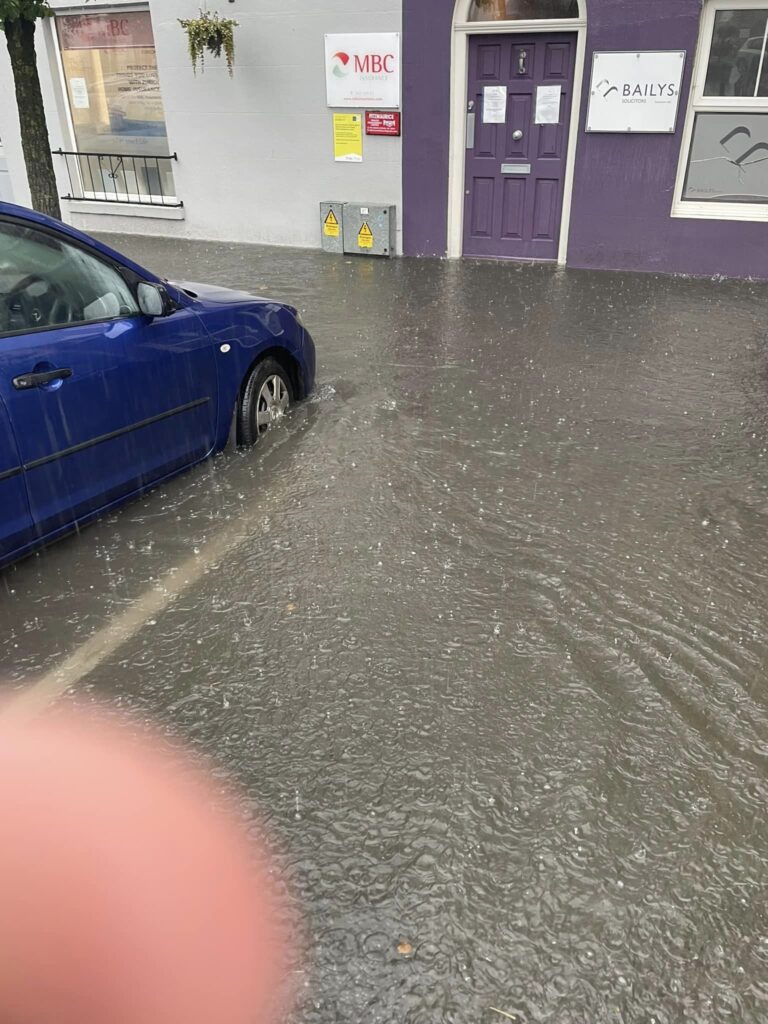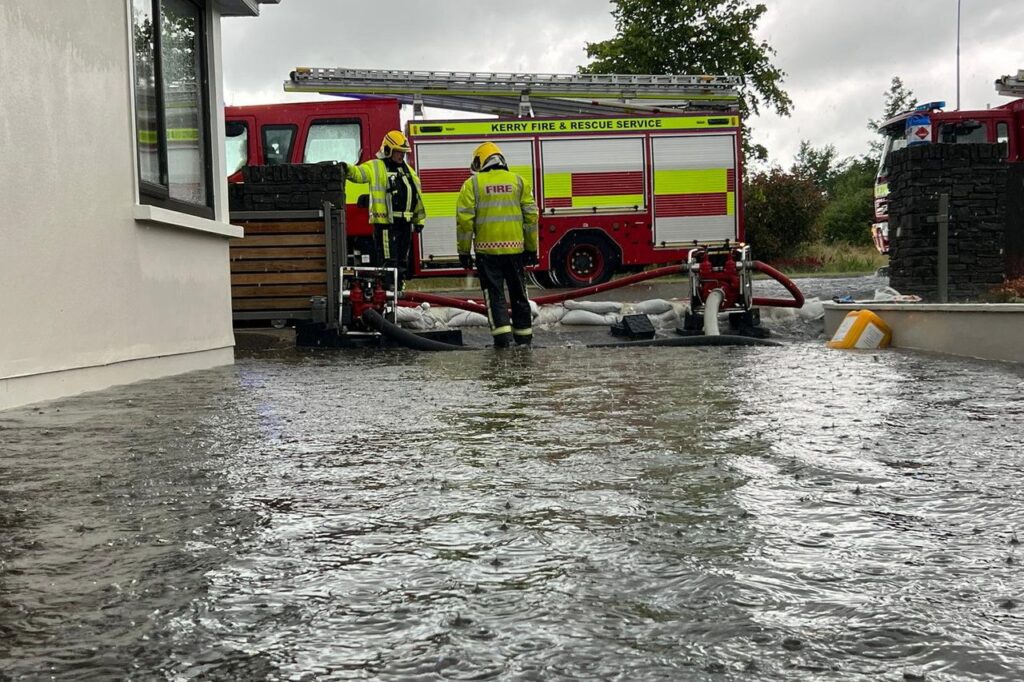 <<<<<<<<<<<<
Award for Jumbos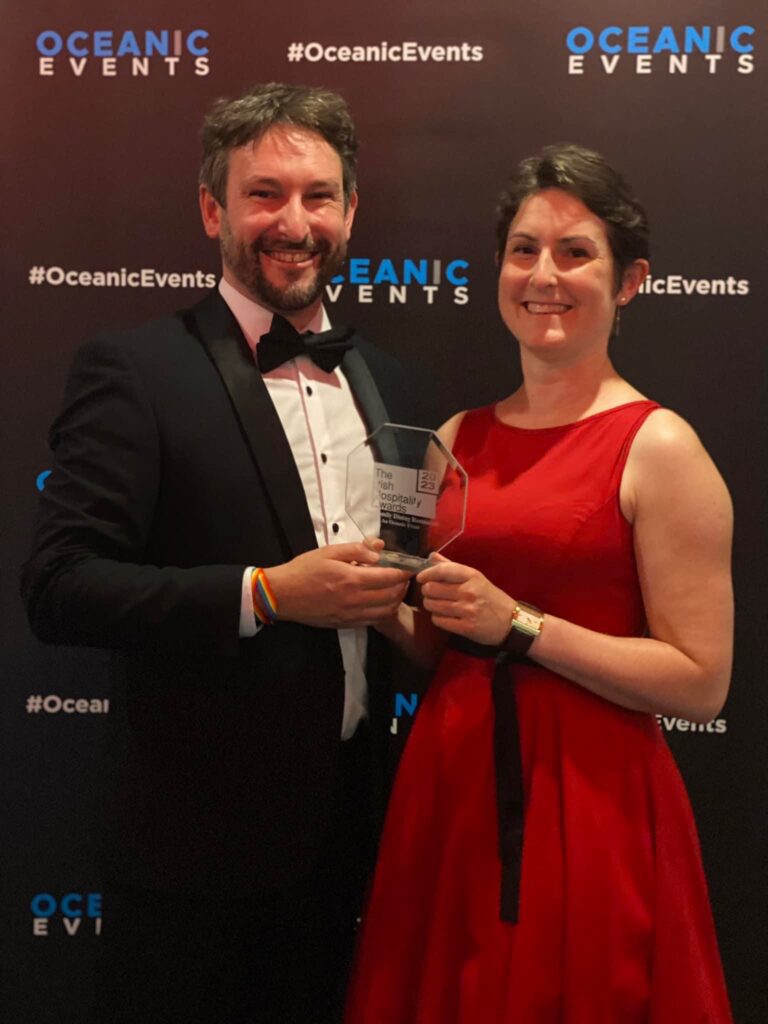 For the third year in a row the very popular Damien and Jade of the very popular Jumbo's picked up the top award for best family restaurant at The Irish Hospitality Awards.
<<<<<<<<
Dolly Day
On Saturday June 24 2023, Listowel entered a new record in The Guinness Book of Records. In the sports field, the largest number of people dressed as Dolly Parton in one place ever were gathered by an incredibly hard working committee.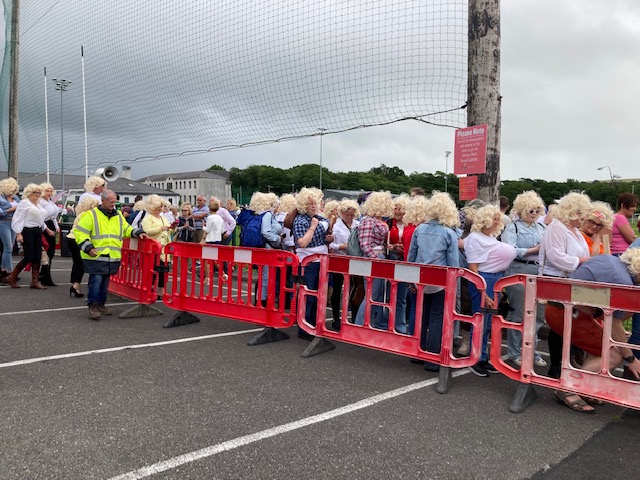 Every aspect of the organisation of this event was phenomenal, from the initial concept to the publicity, the marketing, the local and national buy in right through to the logistics on the day.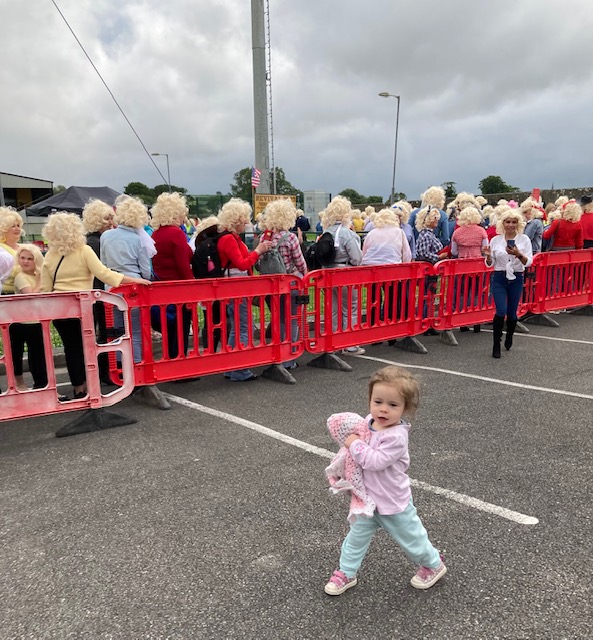 "I've ditched the wig. I'm taking my blankie and I'm outa here."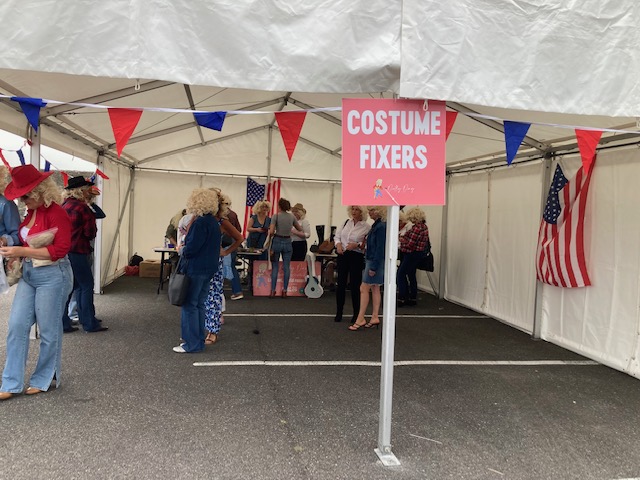 There was even a station where you could have a few adjustments made to make your costume more Dolly like.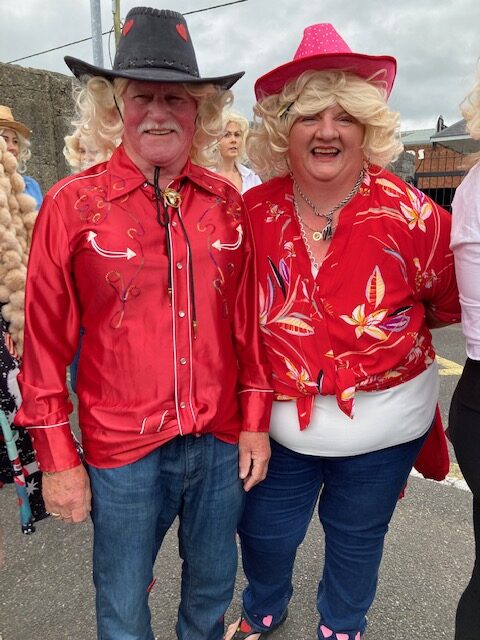 With everyone in blonde wigs it was sometimes hard to recognise well known local people. No mistaking these two though. Frances is a lady who could belt out a Parton song if asked.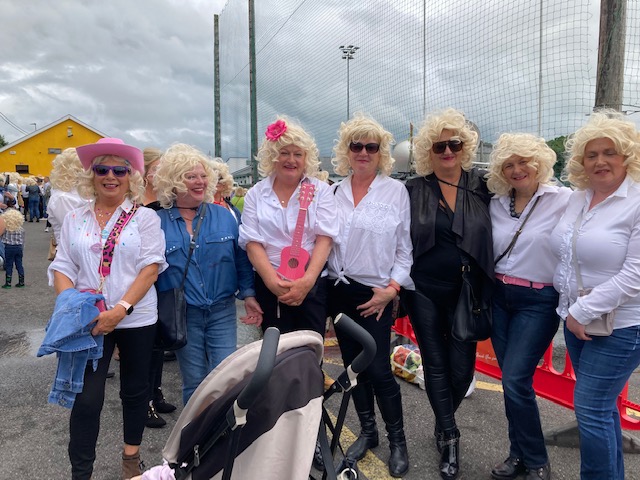 Another group who could rattle off a Parton song if singing was called for.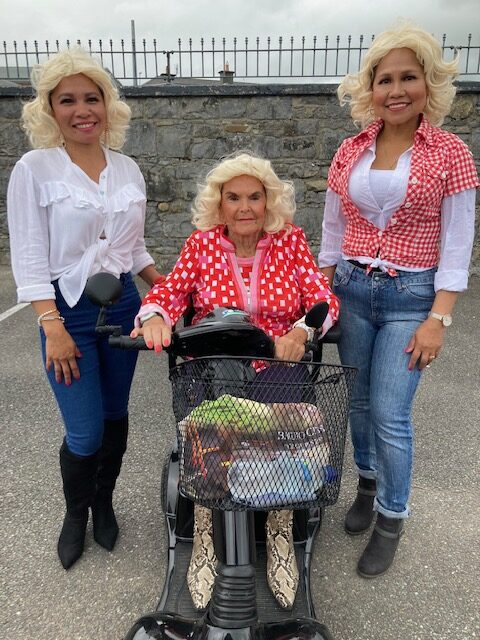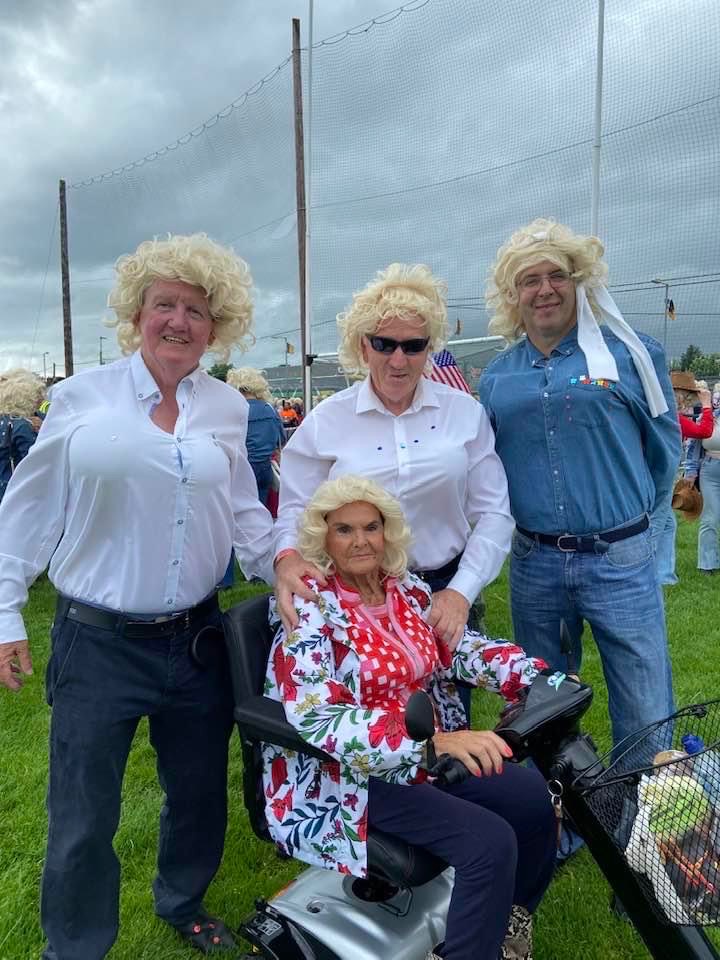 Edith Maguire was one of the older Dollies present. Here she is with friends, David Fitzmaurice, Jimmy Deenihan and Jim White.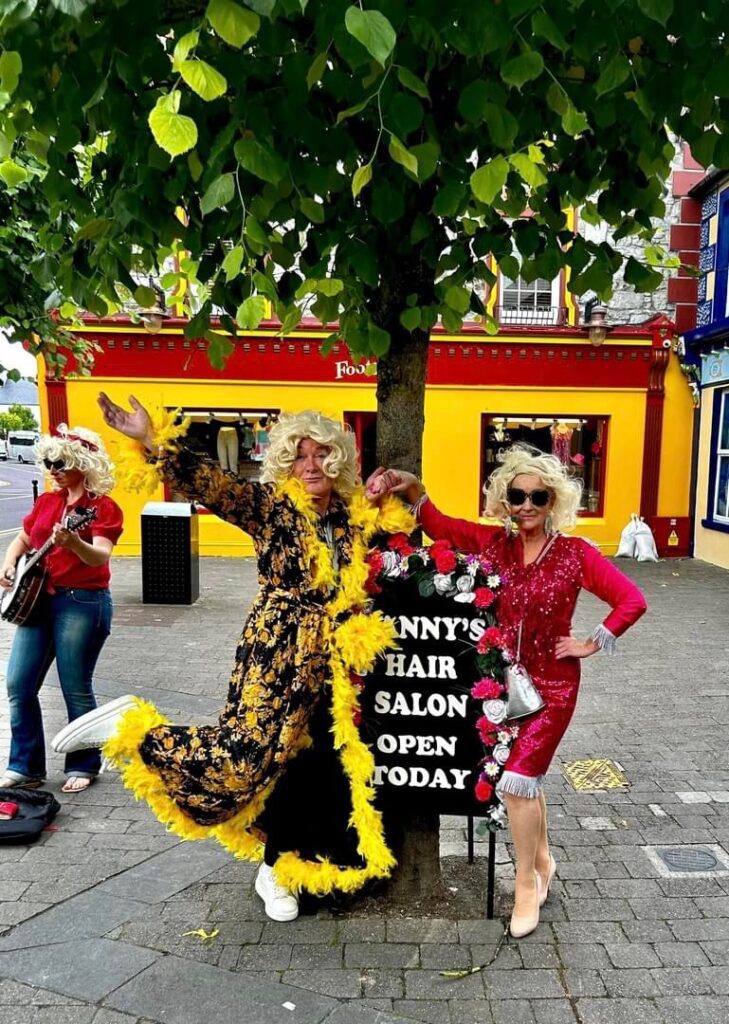 Some Dollies didn't make it to the sports field but got in the mood downtown and made their contribution to the atmosphere on the day and ,of course to the charities as well. Stylish Eilish was everywhere.
(More tomorrow)
<<<<<<<<<<
Fr. Bryan Dalton RIP
His parishioners in his Florida parish of St. Ambrose in Deerfield Beach loved their Listowel born parish priest, Fr. Bryan Dalton.
Duane Miller sent us a link to this lovely video of Fr. Bryan singing at a Christmas mass. Duane says that Fr. Bryan was a great friend to the homeless and he loved children. You can see the rapport he had with the baby in this clip.
<<<<<<<<<<<