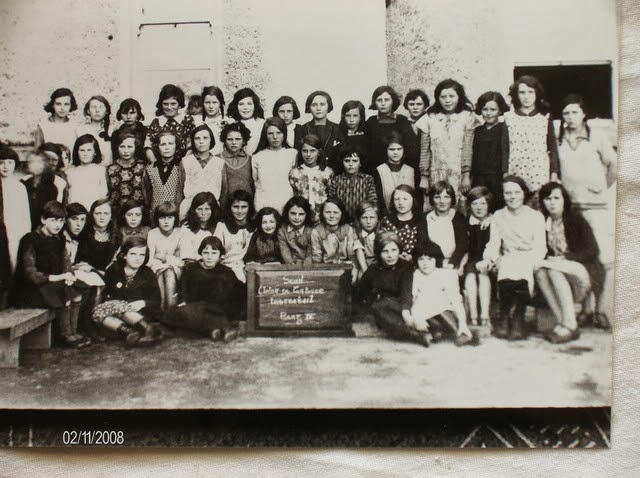 Convent
Girls 1932 4th Class
Front L-R; Mary Granille, Greenville, Convent
Street; Peg Fitzmaurice, William Street, now Barney H; Kathleen Stokes, Charles
Street, later Ballybunion; Ann Flavin , Church Street, Bookshop; Second Row;
Anna Collins Church Street, Lawlee; Evelyn Leahy; Mairead Connell, Small Square
?; Joan Carroll deceased Wm St. Shop; ? Walsh O Connell's Ave and Nan Connor
do; ? Enright Ballybunion Road; Peggy Dell, Charles St.,;—————–; ?
Galvin, Small Sq, Harness?; Nuala McMahon first cousin of Mairead Connell
above; ?Barrett Ennismore spotted dress; Mai Chute, Charles Street; ? Sweeney,
Greenville; Peg Galvin, Greenville.
Third Row; Kathleen Bartisell; Eileen
Horgan of top of Church St.; Eileen Adams, Charles st. in shadow; ? Galvin
partly hidden , Billy Galvins sister; ——————-;
—————————White top; Mary Allen ? O Connell's Ave, flowery
dress; ————Boxy dress–; ? Kelliher in white; ? Fitzmaurice , Banemore,
now Daughton, marred Stacks Mountain; ? Sullivan Innismore white Dress; Peg
Godfrey, Red cottages, Painter; ? Connell from Top of Wm, St. Mai Stack, Duagh/
Moysa?Good student;
Back row; Eileen O Connor ?; ————— Pig tails; ?
McCarthy sister of writer; ? Connor ?; Brid Mahony, O Connell'sAve; ? Cronin
lived at back of Breens Ch. St.; Mary Doyle, Tannavalla; ————-/?,
Friend of Maura Walsh ?; Maura Walsh , Market Gate.; Agatha Murphy, butcher,
Black dress; ? Fitzmaurice; Peg Dooling, Woodford, Head sister Cherry Orchard,
Dublin; Mairead McGrath; Nano Sullivan from Hill, Ballygrennan, b 1920;
—–?Larkin
These are the names as posted by Jer. Kennelly. Can anyone do any better?
<<<<


Ballylongford in the past


<<<<<<
Sive at The Abbey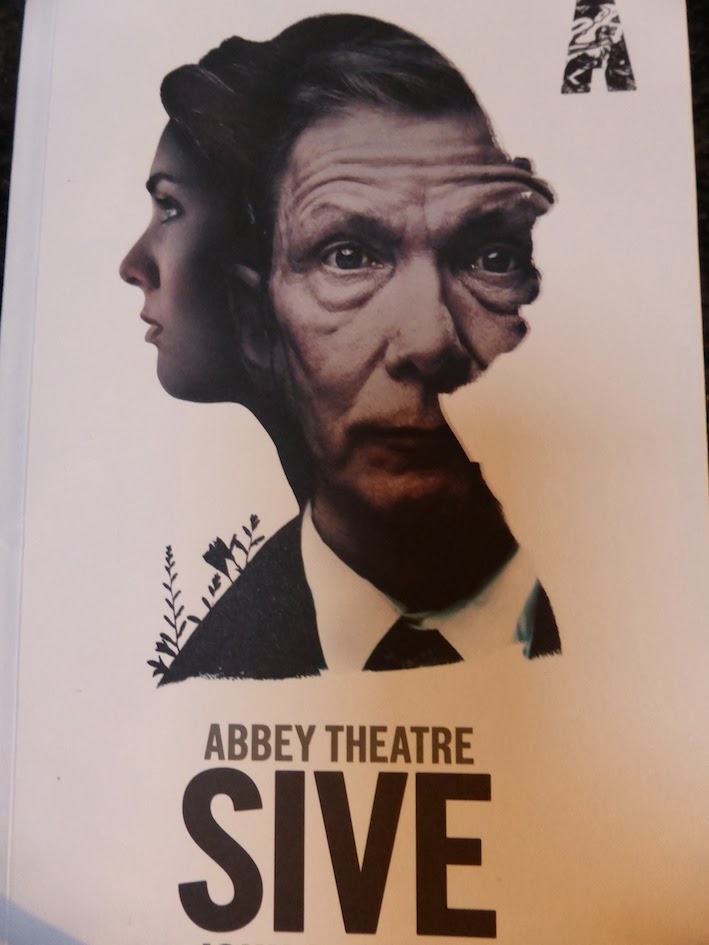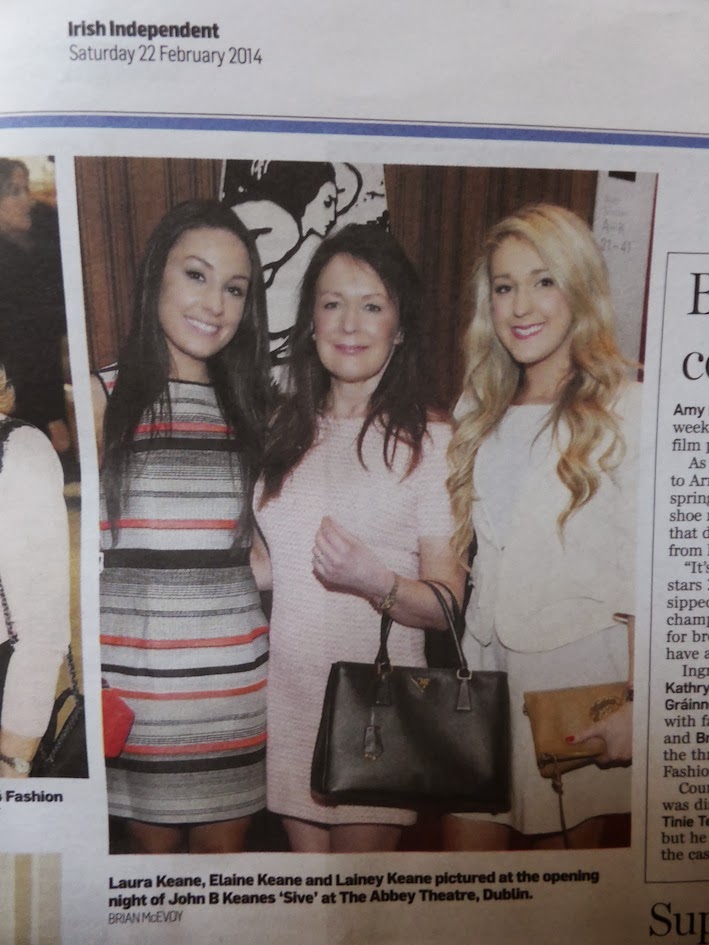 Critics are unanimous in their praise of the current Abbey production of John B. Keane's play.
The play, however and its playwright has had a troubled relationship with the national theatre. Sive was rejected by The Abbey in 1958.
Listowel Drama Group had achieved success in the All Ireland Amateur Drama Festival in Athlone in 1954 with a one act play, George Fitzmaurice's The Magic Glasses.
Brendan Carroll was a very experienced producer and he realized that in Sive he had the makings of an overall winner in Athlone.
The play was a resounding success at the regional stages of the competition and it came as no surprise when it won outright in the final in 1959.
It was the beginning of a very successful career as a writer for John B. and as a actress for Nora Relihan.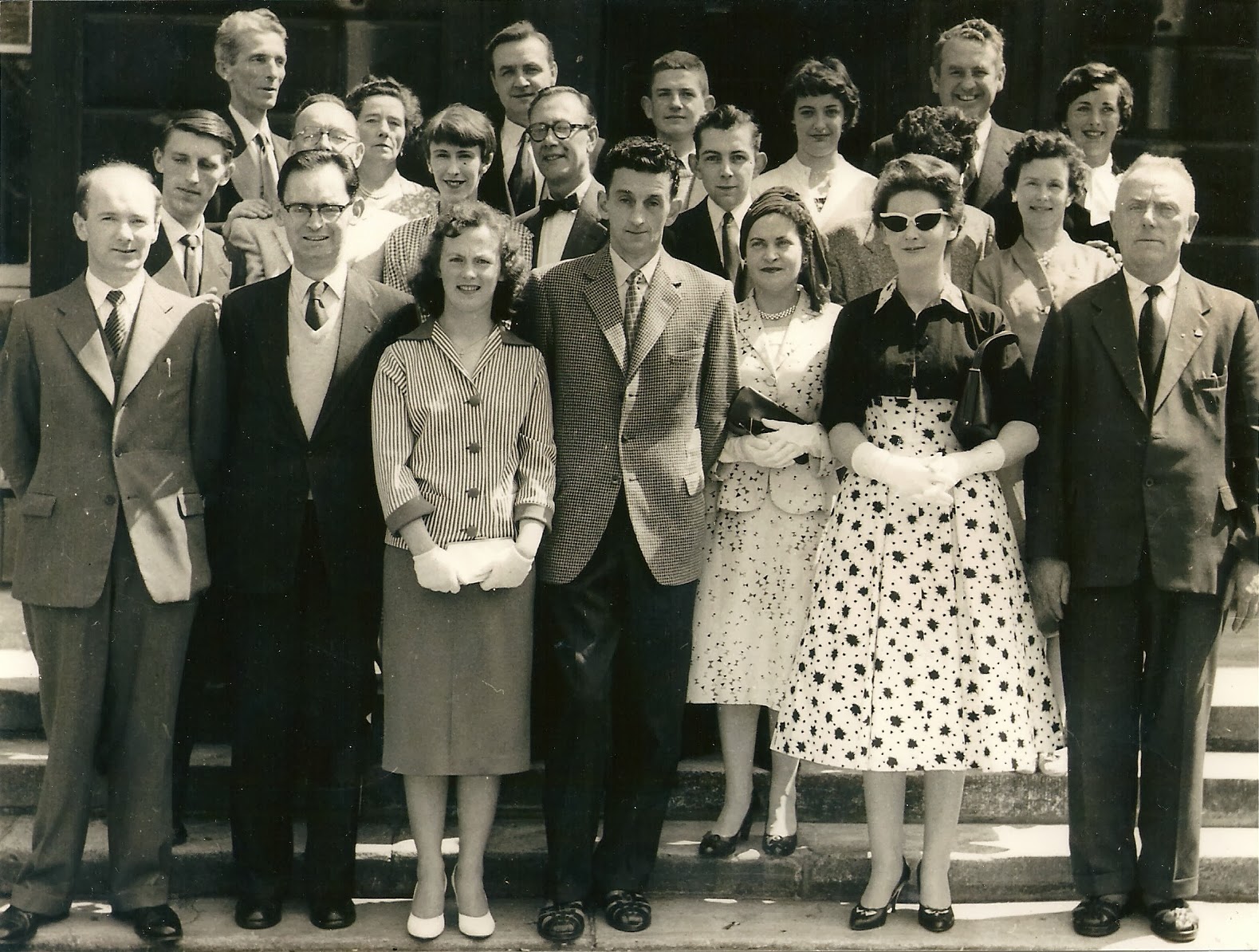 Listowel Drama Group in a photo taken outside Dáil Eireann where they were guests of local T.D. Dan Moloney, shortly after they had won the Esso trophy in 1959.
Margaret Dillon who gave us this photo played Sive. She is standing beside John B. in the photo. Nora Relihan is the lady in sunglasses.
Here are all the names again as provided by Kay Caball:
Front Row From Left:
Jeffrey O'Connnor (Cahirciveen, Sheila Keane's Husband)
Brendan Carroll (Carroll's, 59 William St)
Margaret Dillon (She played Sive)
John B. Keane
Cecile Cotter ('Tasty Cotter's' sister – Scully's Corner used to be called Cotter's Corner)
Nora Relihan
Dan Moloney T.D., (grandfather of our mayor, Jimmy Moloney)
Second Row Left to Right
John Cahill, (Main St.,)
Hilary Neilsen, (Bridge Road)
Siobhan Cahill (Main St.)
Bill Kearney (Lr. William St. – where Nora Canty's is now)
Harry Geraghty (Bank of Ireland or maybe National Bank?)
Eamon Keane
Mrs. Peggie Walsh ( The Square)
Back Row, Left to Right
John Flaherty (Charles St)
Margaret Moloney (Gurtinard, grandmother of the current mayor of Listowel, Jimmy Moloney)
Kevin Donovan (Upper William St)
Seamus Ryle (Nora Relihan's brother)
Ina Leahy (Leahys, Market St)
Dr. Johnny Walsh
Peg Schuster (John B's sister)
Sive is a hard hitting nuanced tragedy about country life in Ireland in the early part of the twentieth century. The character of Mena, one of the play's villains, is a masterpiece. Forced by poverty to marry a man she does not love and forced by circumstances to share her home with a wicked taunting old hag and a child whose presence is a constant reminder to her of her own childless state, she is a deeply unhappy character.
I believe that she saw marriage to the repulsive but wealthy Seán Dota as an opportunity for Sive to have a comfortable home and luxury for the rest of her life. Mena herself would have jumped at such a chance in her day. She is the product of an age when marriage was a contract about money and status and love was a bonus. Sive has grown up with a different value system and sees love and marriage as intrinsically linked.
The singing tinkers, who alternatively bless and curse the Glavin house, are a remnant of the wandering poets who lost their patrons with The Flight of the Earls and were then forced to live by their wits. They add a sinister dimension to the plot.
The theme of the play is a common one in drama; Romeo and Juliet, West Side Story but in Sive John B. held a mirror up to Irish society at the time and rural Ireland saw characters they recognised from real life. In many cases they saw themselves.