Listowel's own version of the fifty shades?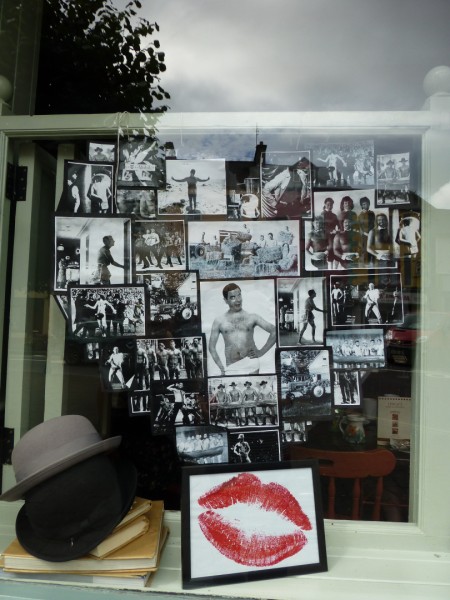 Not quite, but close.
This is the ad. for a 2013 calendar that it is hoped will hang in every Listowel home next year. Listowel men, all friends of the late John Lynch have bared all (nearly all anyway) for a charity calendar. The calendar will go on sale in September and will cost €10. It will feature tasteful photos of local heart -throbs. The funds raised will go to the rescue services who were involved in the search for and the recovery of the body of John Lynch. The project is being organized by John Lynch's family.
<<<<<<<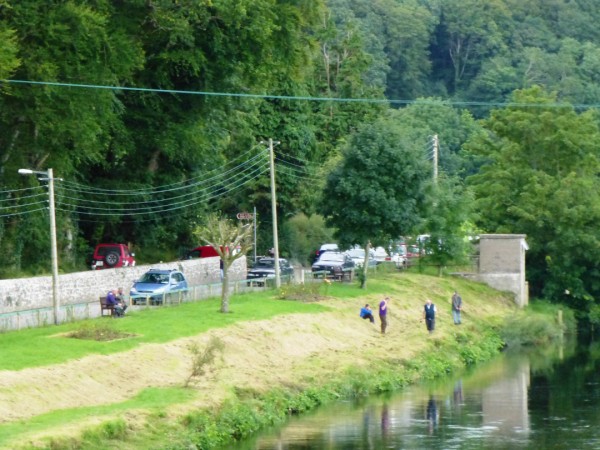 Fishermen on the banks of The Feale last week.
<<<<<<<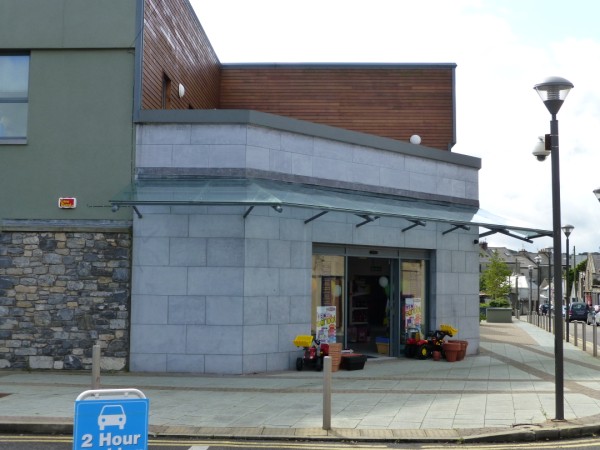 A new shop: Mill Lane Variety Stores has opened here.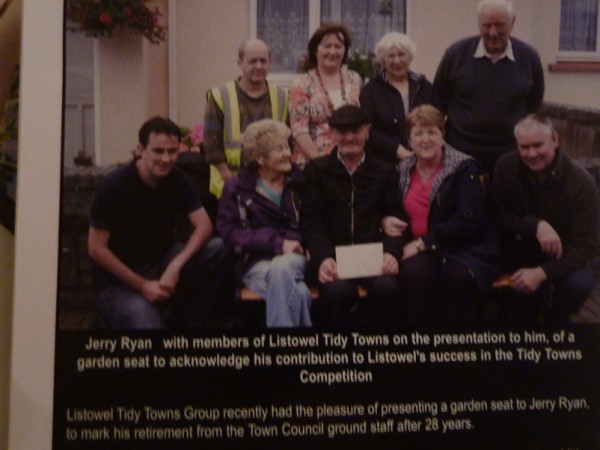 This is the photograph from The Advertiser of members of Listowel Tidy Towns committee presenting Jerry Ryan with a public seat to mark his retirement. The bench is a fitting acknowledgement of all the hard work Jerry did over the years in Listowel.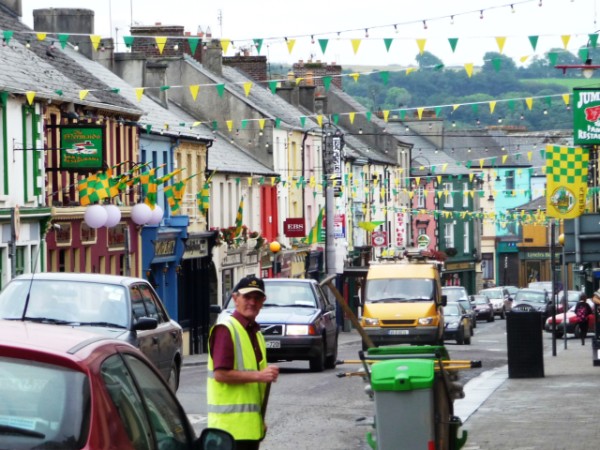 Here he is hard at work while others were partying in 2009.
<<<<<<
Ann Marie Hayes and her escort, Anthony Quinlan arrive at The Carlton on Friday. She was on too late for me last night but I'm sure she was her usual charming self.
<<<<<<<<
Our good friend, Jer was in Tralee and he sent us these two video clips
http://www.youtube.com/watch?v=VJGTEJ_QeKA&list=UUvu6UB8pWOY7MMn5MxCtj-w&index=5&feature=plcp
http://www.youtube.com/watch?v=F1Fy4QCuRls&list=UUvu6UB8pWOY7MMn5MxCtj-w&index=3&feature=plcp