John B. Keane's of William Street
<<<<<<<<<<
Serendipity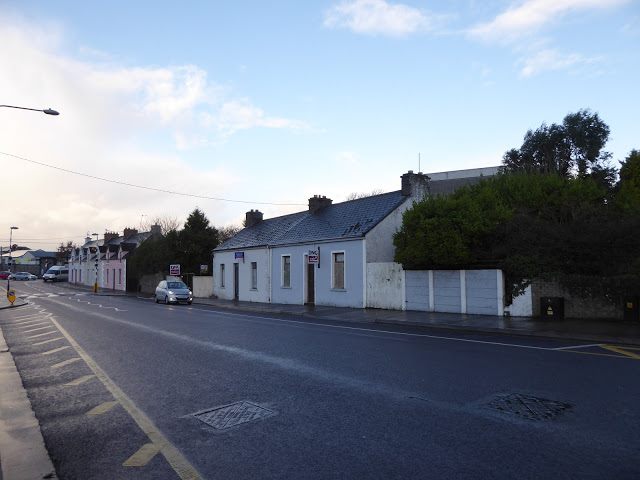 Serendipity is the discovery of nice things by accident. I had a piece of serendipity today. When I was searching the web for the Convent Street Clinic, I came across the following Facebook post from Vincent Carmody from 2016. This is a fascinating piece of local history told in Vincent's own words and illustrated with photos from his vast collection.
Living History Miscellany.
Number 35, Market Street witnessed many changes in the course of the twentieth century. It was built as the town's brand new Technical School, to cater for those more technical and commercially minded than their fellow townies studying the classics at St Michael's College. It catered for both young men and women. The convent secondary school would not be built for decades. Beside serving as a school, it served as a meeting place.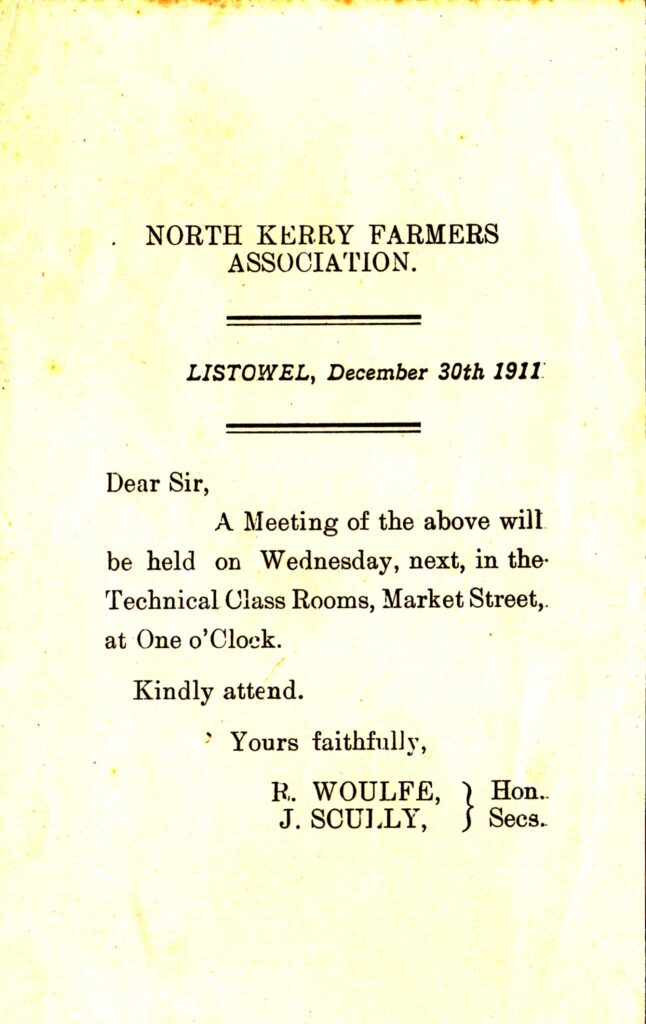 As can be seen from the pamphlet, it was used to hold meetings of the local North Kerry Farmers Association. The J. Scully mentioned as Hon Sec. was a County Kerry Committee Agriculture adviser.
On December 17th, 1913, a meeting was held there, to form a Listowel branch of the Irish Volunteers. This was a mere month after the formal launching of the Volunteers at the Rotunda in Dublin. In a newspaper report of the Listowel event, it told how the meeting was convened by Edward Gleeson, Edward Leahy and John McKenna, the latter ( who was then a member of both Listowel Urban Council and Kerry County Council) taking the meeting's chair. All those present at the meeting, were sworn into the new organisation with hand on a rifle. The rifle was supplied by McKenna. After, when a new Technical School, had been built in Lower Church Street, the building went into disuse.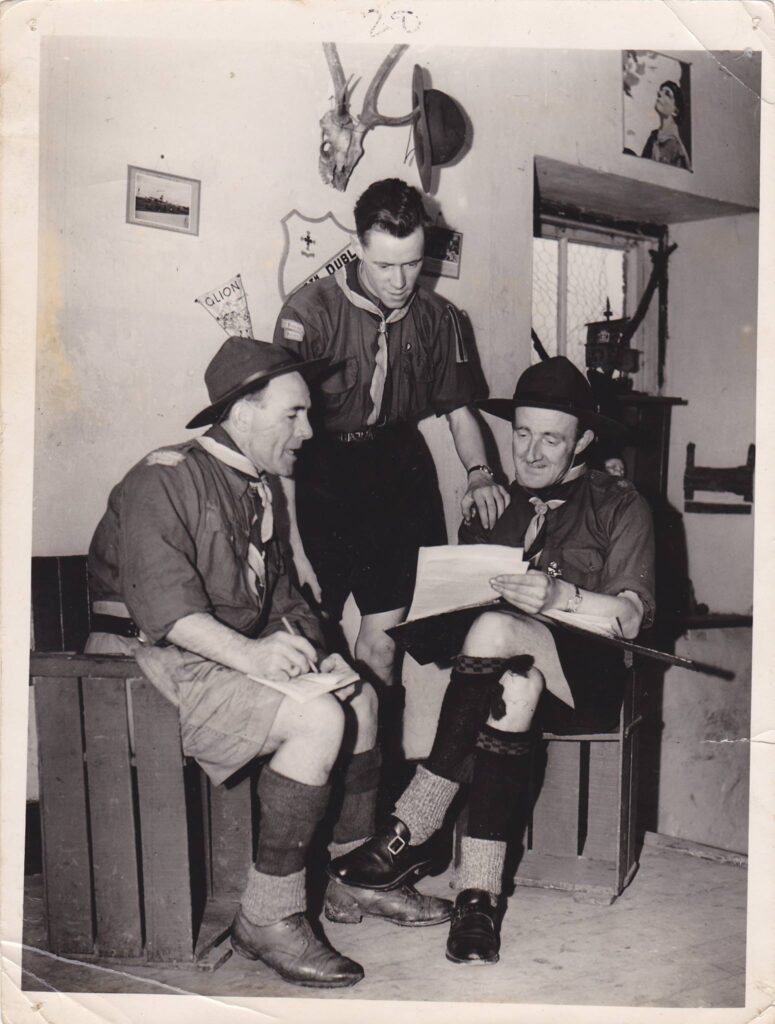 The scout photograph is of senior scouts, Billy Doyle, Dan Maher and Michael Kennelly.
A new scouting organisation which had been formed in the town, got permission to use the Convent Street premises. It became, headquarters for scouting activity.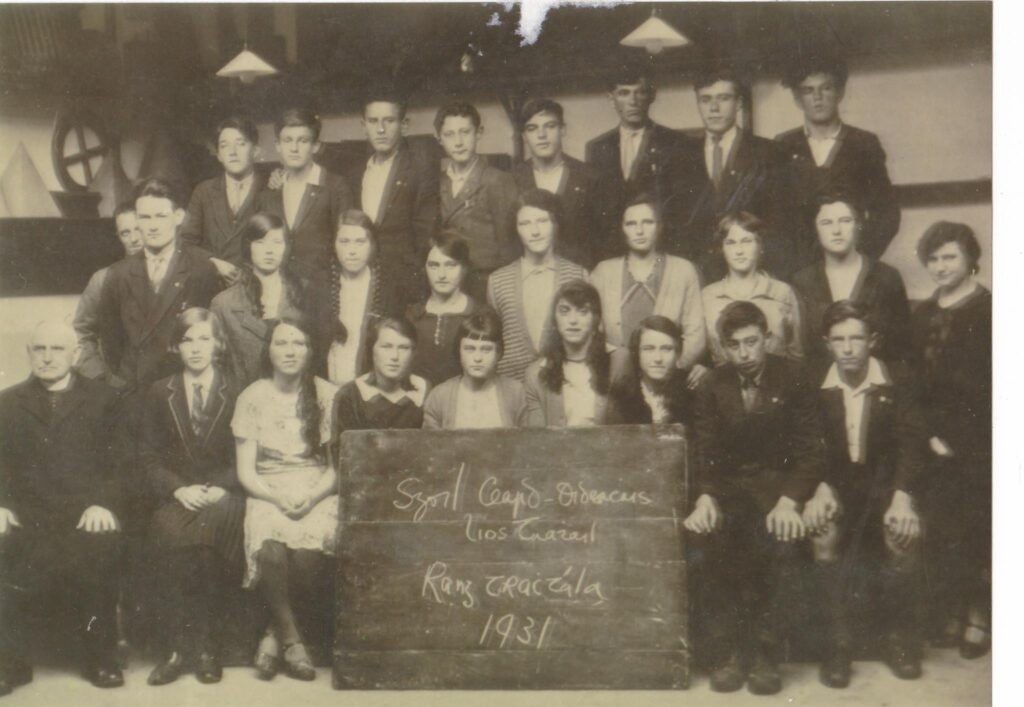 'Commercial class of 1931' . Pat Moriarty, (Pat was born in Ballyheigue, of a large family, he was sent to Listowel, when young, and raised by his grand parents, James and Margaret Moriarty and their daughter Kathy, who lived at 41 Upper William Street), is pictured 3rd from left in back row, gave me the photograph some years ago, at the time his memory was failing, he was, however, beside's, been able to point out himself, identified, second from left, back row, Michael O Sullivan of Market Street and Church Street, (Michael,(Mickey) was born across the road from the school, where his father, Edward O Sullivan, had a tailoring business), Peter (Peader) McGrath, of William Street, where his father, Ned McGrath, operated a drapery shop) and later Convent Street is extreme right in back row, Richard (Dick) Fitzgerald, Convent Cross is second from right, back row. It is worth pointing out, that Richard (Dick) Fitzgerald in later years, was a highly efficient and respected caretaker, of both the Technical School in Church Street and afterwards the new school built at Upper Church Street.
Front row, extreme left is pictured, Canon White P.P. of Listowel, he was a Listowel man, born in Bedford. On the extreme right, front row, is Charles Chute, of Charles Street.
<<<<<<<<<<<
A Limerick from Dan Keane

<<<<<<<<<<
The Good Old Days
I'm remembering today an M.S. Busking Day in Main Street. I hope this cheery musical fundraiser will return in 2022.
<<<<<<<<<