Church Street, Listowel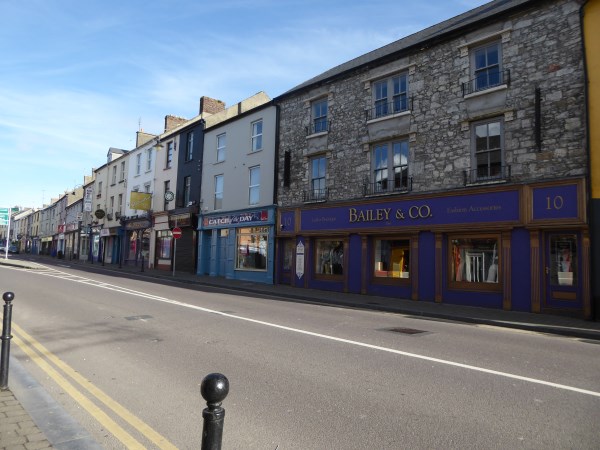 <<<<<<<
The Braddy Cow
( The word braddy comes from the Irish bradach, a bó bradach was the thieving cow who was forever breaking into the neighbours pastures)
The following extract is taken from Jim Costelloe's great rural memoir of Asdee in the 1940's and '50s
Every herd of cows- although I doubt if the few short horn cows we had could be called a bawn- had a leader. When given the task of minding the cows she had to be supervised at all times. After all she was the inquisitive one and led the others around the boundary ditches when they were first let in to the aftergrass. While most of the cows were content to feed on the new grass which was a feast in comparison to the bare grazing fields, the braddy cow chose to roam around the field and, of course, she had to inspect the tilled area. The important part of minding the cows was to prevent any of them from getting a taste of the garden. Once the cows got the first taste of the growing turnips or cabbage at all, the job was twice as hard. The forbidden fruit was all that was on their minds after tasting the garden produce and the aftergrass, while welcome, was only to be eaten when the animals were prevented from going into the garden.
<<<<<<<<
My Fellow Local Historians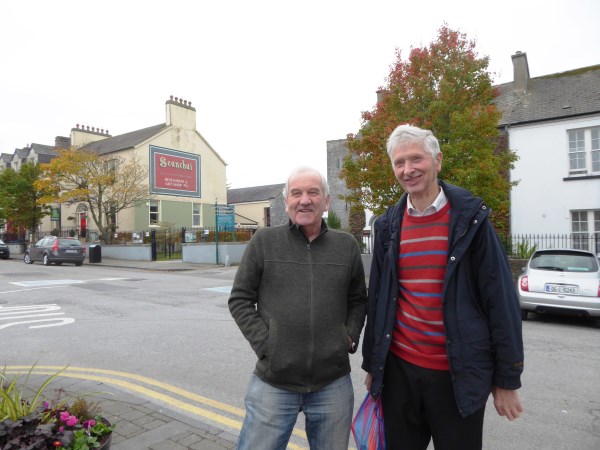 I met Charlie Nolan and Jer. Kennelly in The Square. Charlie is the greatest supporter of Listowel Connection bar none and without Jer. I wouldn't have half the great stories from the papers or photographs. It is always a pleasure to meet these two gentlemen. We are ploughing the same furrow, preserving the stories, the sights and the memories. We are keepers of the flame.
<<<<<<<<<
A Listowel Supplement to The Kerryman in 1994
A blog supporter found this great old paper and he gave it to me to share. I'm sure these girls will be thrilled to see their innocent letters to Santa reproduced here. School off for two months, Helen!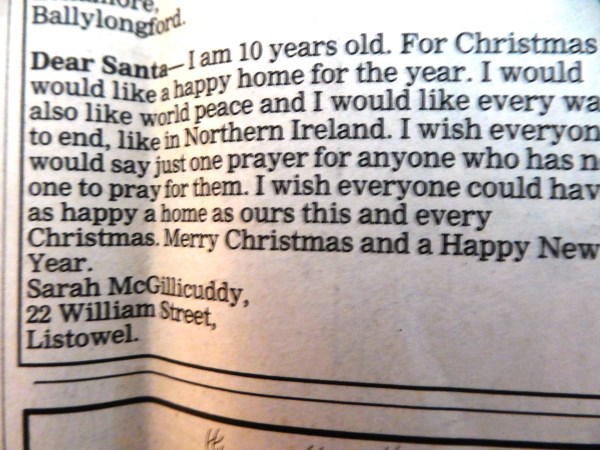 <<<<<<<
On Being a Nana
I enjoy a privilege not granted to everyone. I have lived long enough to get to know my grandchildren.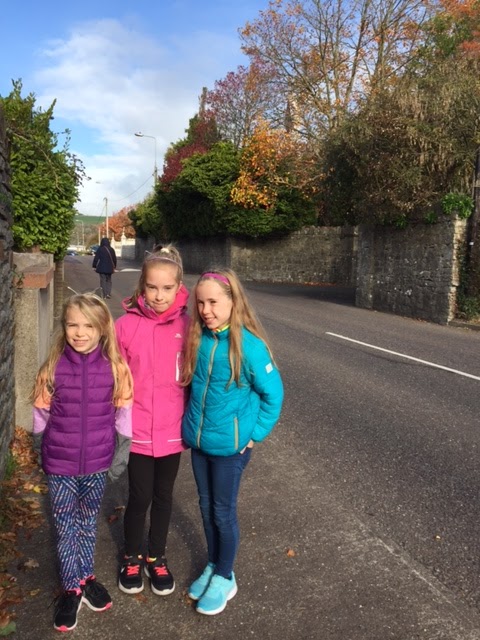 These are three of my five grandchildren. I got to spend a day with them recently when they had a day off as their school was being used as a polling station for the presidential election. Here we are on Station Road, Ballincollig on our way to the shops.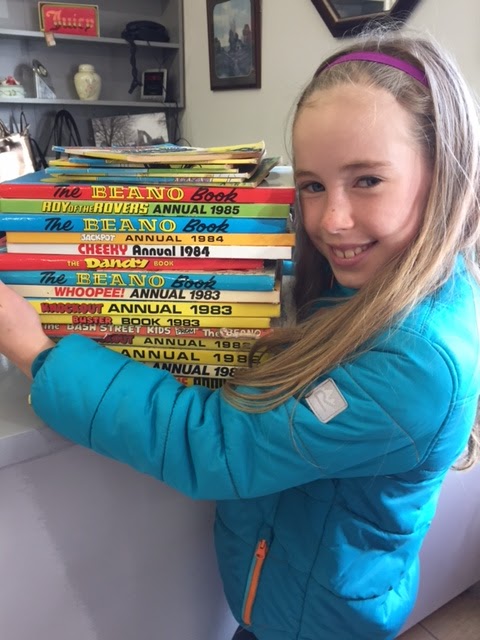 Then this happened. We hit the Balance charity shop in Ballincollig on the day that some Beano lover had donated his old stash of comic albums. Róisín loves nothing better than a vintage comic. She literally danced and leapt around the shop when I bought the lot. This has to be one of my best days as a Nana.
<<<<<<<


In Lixnaw, the cradle of Kerry hurling, they are celebrating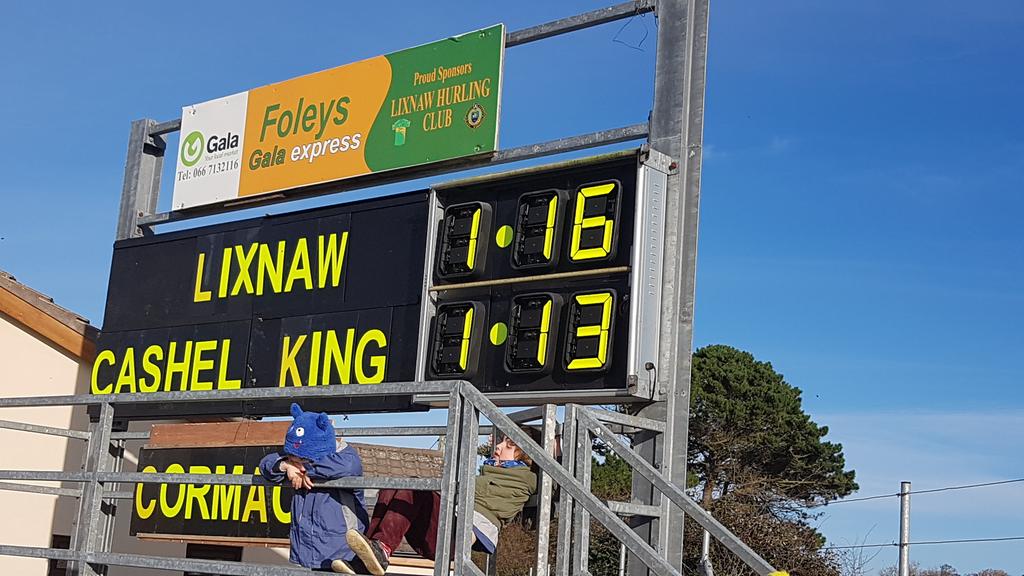 Photo from Twitter