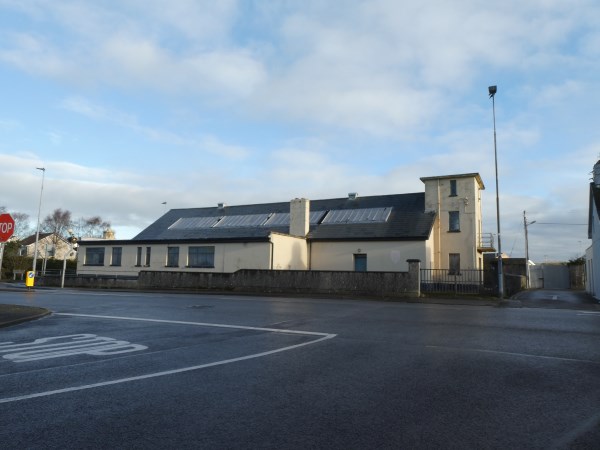 Old Sluagh Hall on Sunday Dec 6 2020
<<<<<<<<<,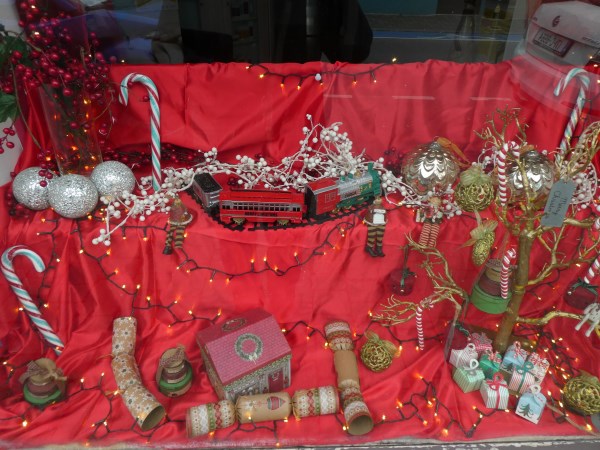 Vanity Case Christmas window 2020
<<<<<<<<
Tsondoku
Since I mentioned this condition last week, I have discovered that it is a very common complaint among Listowel Connection community. Here is one man's story.
12:58 AM (11 hours ago)
I have that same condition, Mary. I have so many books to read that, of late, and with Covid threatening, every time I see the books I say, "Will I ever have them all read before I die?" I have lately adopted the line, "Well, sure our children will make use of them when I'm gone." I always recall a story told in Home Thoughts from Abroad, The Australian Letters of Thomas F. Culhane, by Tom Donovan and the Glin Historical Society, a brilliant book of West Limerick lore, tradition and history. From memory,the story ran something like this: A learned bookman was sorting his many books one day when a visiting, worldly neighbour – who had no regard for books or learning- said: "B'fhearr liom carn phrátaí ná na leabhair sin!" The gentle but cutting retort he got was " Bhéadh muc ar aon intinn leat." My favourite place to seek out books is the Charity Shop. It's amazing how many almost new and expensive books end up in these shops- available for a few Euro. I bought a 25 Euro book, it had a family reference, before the lockdown and within a week I saw the same book, almost new, in a Charity Shop. I bought this one too- for a pittance. Only fault with Charity Shop books, they are almost always too low down or too high up on display! One would need eyes like a hawk!. I remember many years ago being on my knees in such a shop In Newcastle West, searching out books. I was half covered up by the ladies clothes racks. A verbal altercation occurred between two women over an item that one had her eye on but which had been taken by the other! They got to 'close quarters' over the garment overhead, while I decided that discretion demanded that I stay low on my knees and concentrate on my books while various occupied and unoccupied female skirts and shifts skirted and shifted around me. Yes, book-searching can be interesting at times- even conducive to prayer for deliverance from women!
<<<<<<<<
Before it was Behan's Horseshoe
<<<<<<<<
Convent Street Memories
The Griffin family who used to live near Convent Cross have happy memories of growing up there. Maura sent us these photos.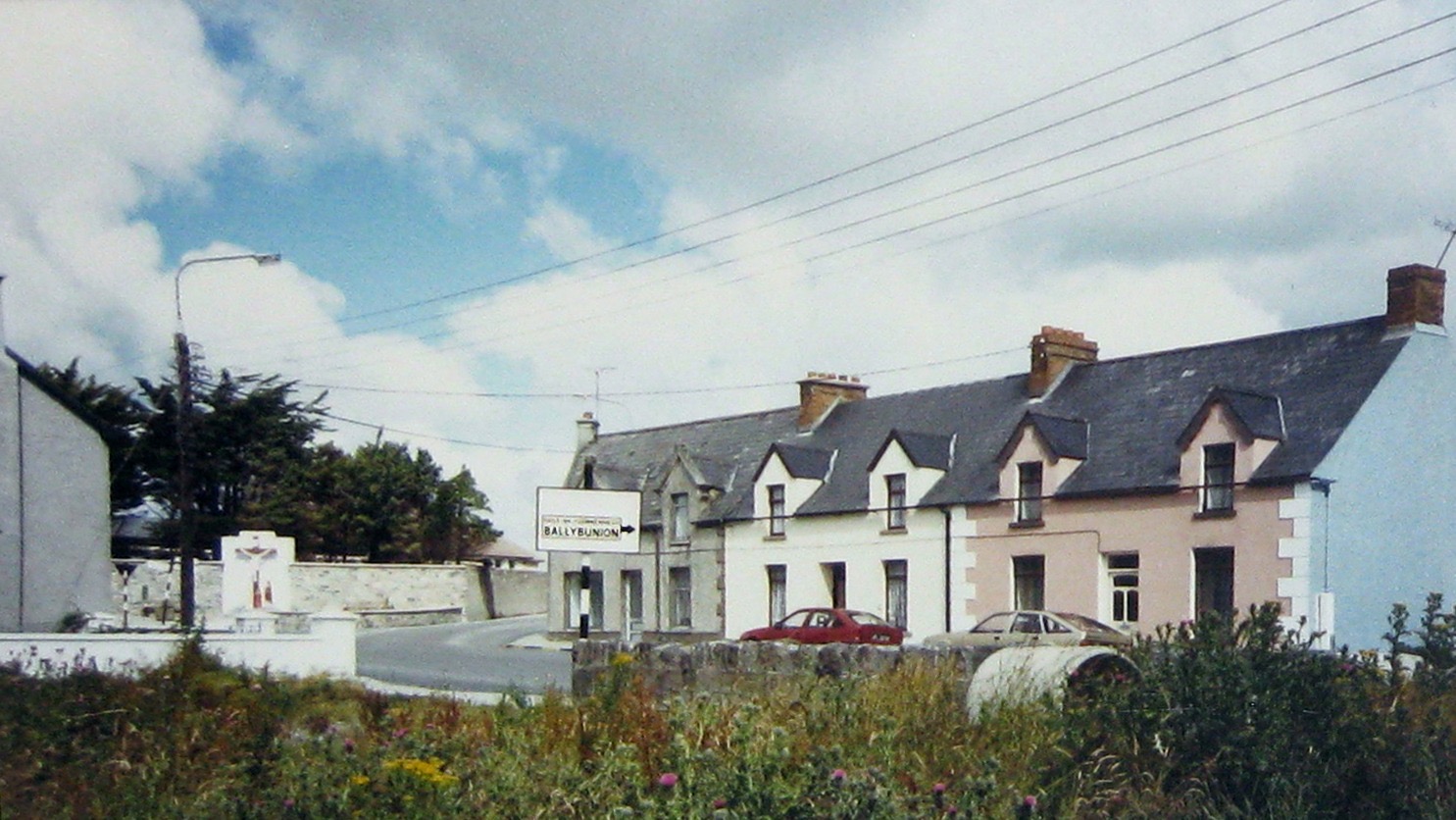 Convent Cross a few years ago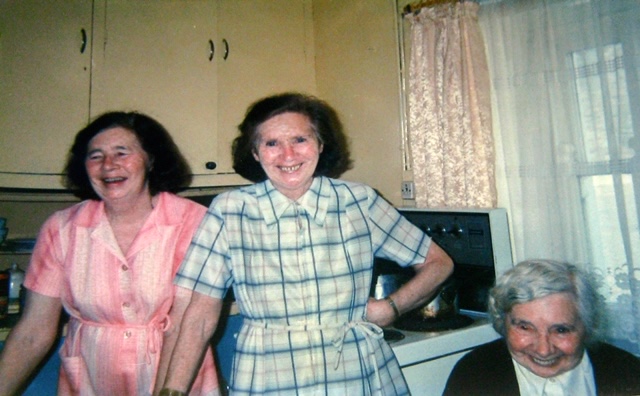 Eileen, Peggy and Delia Bunyan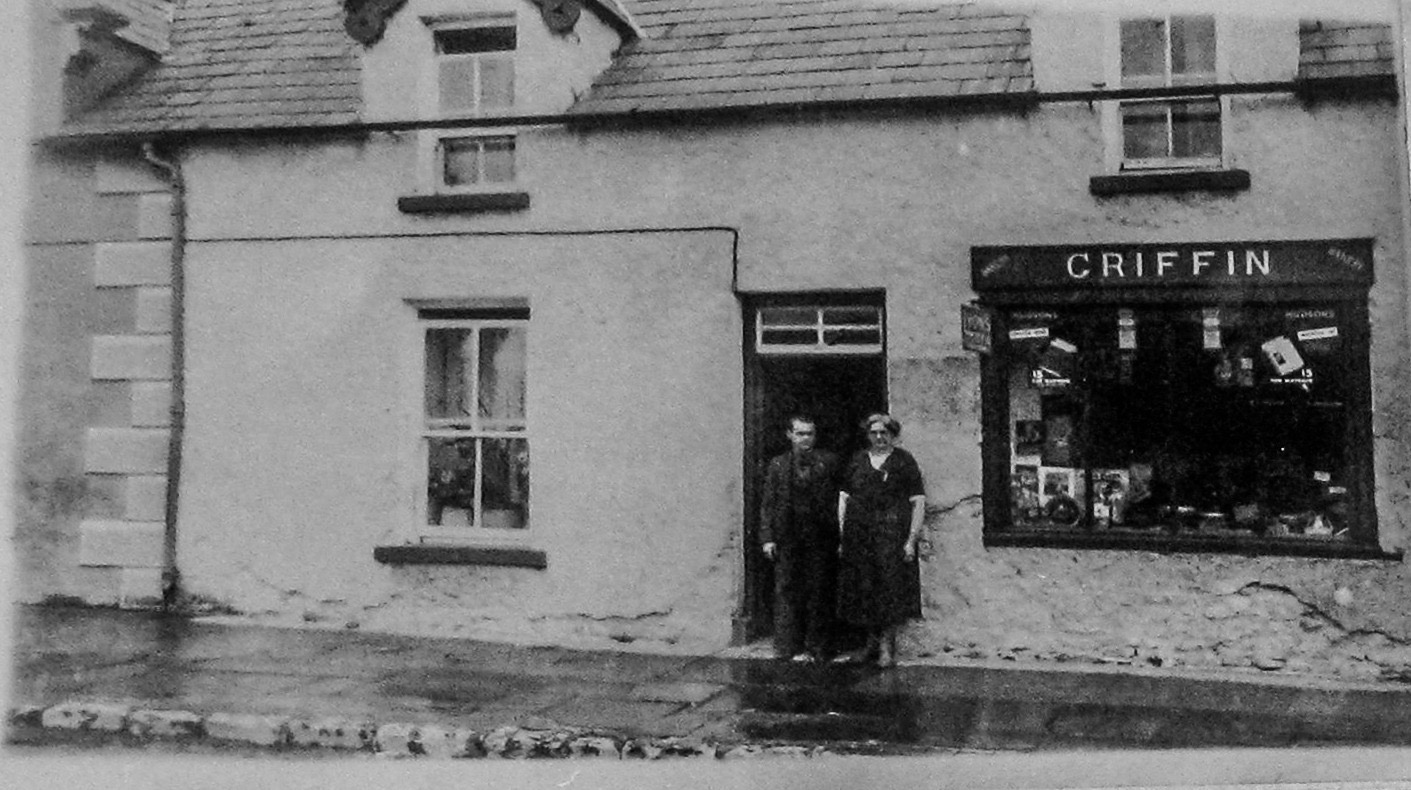 The Griffin shop where Maura and her family grew up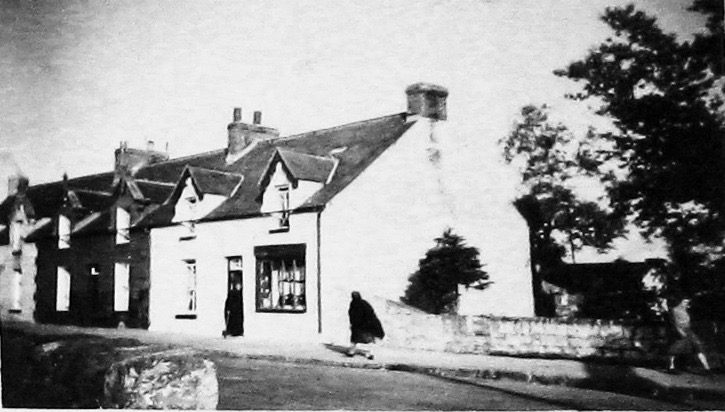 The woman in the shawl is Teasy Barry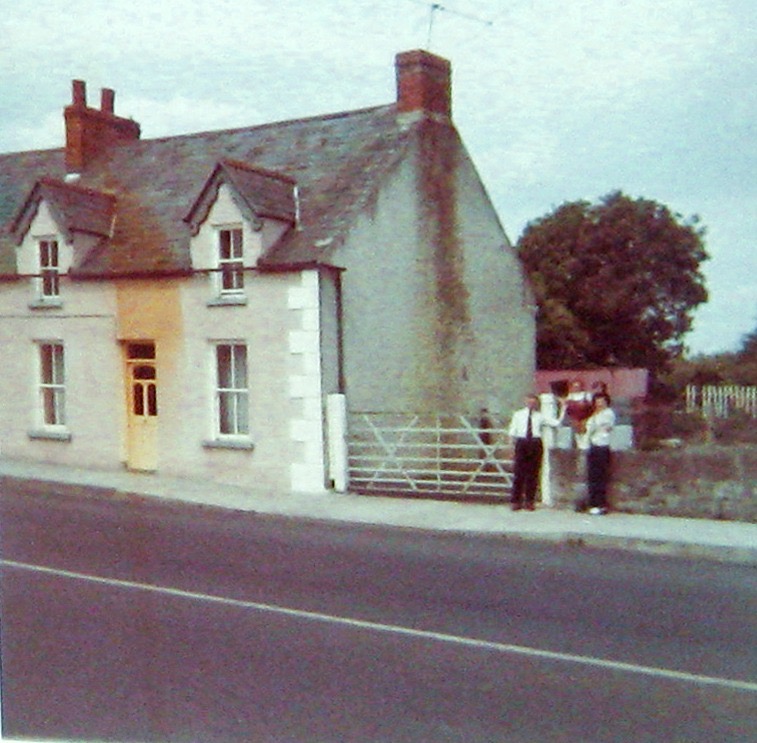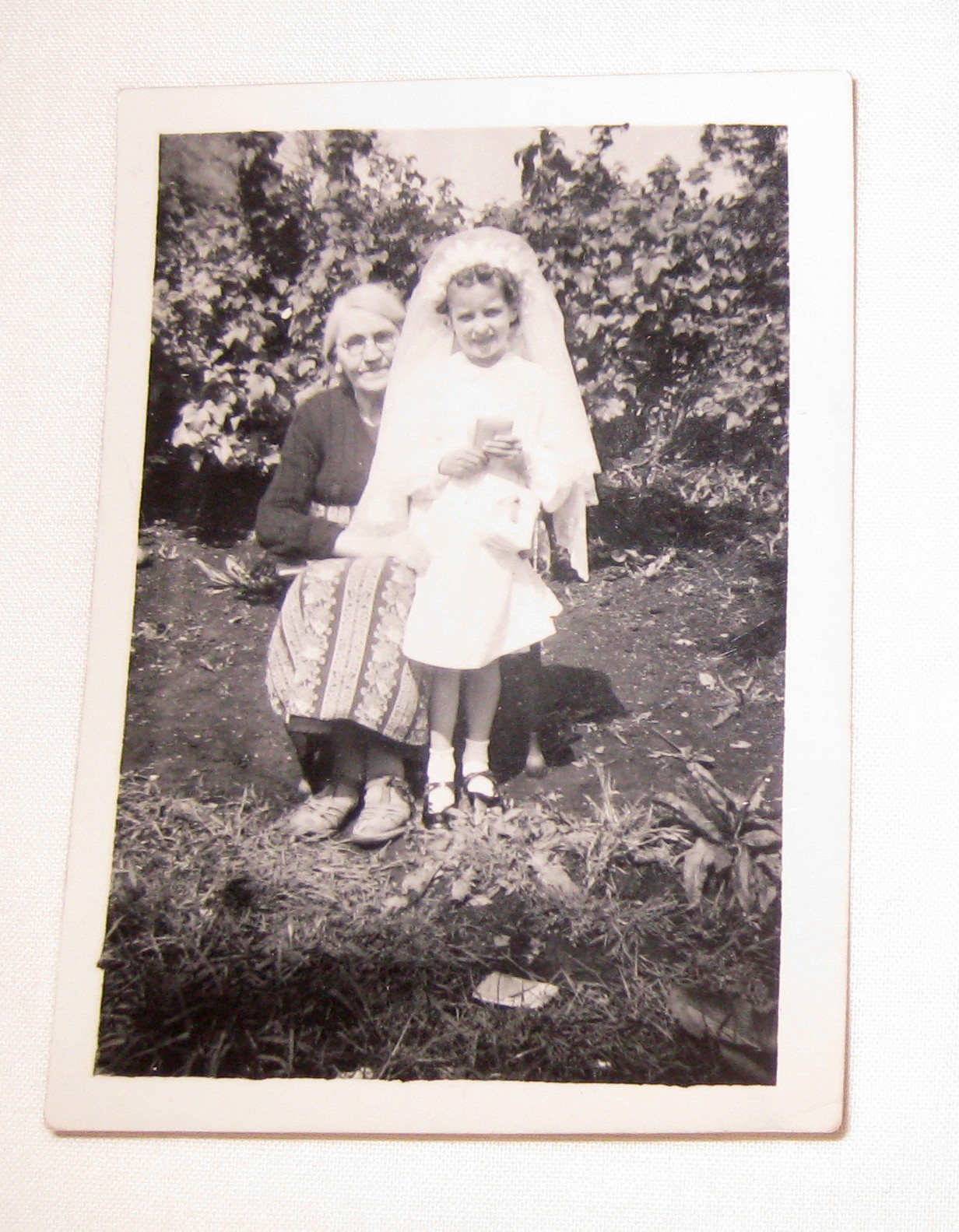 Maura and her Nanna Griffin on her First Communion Day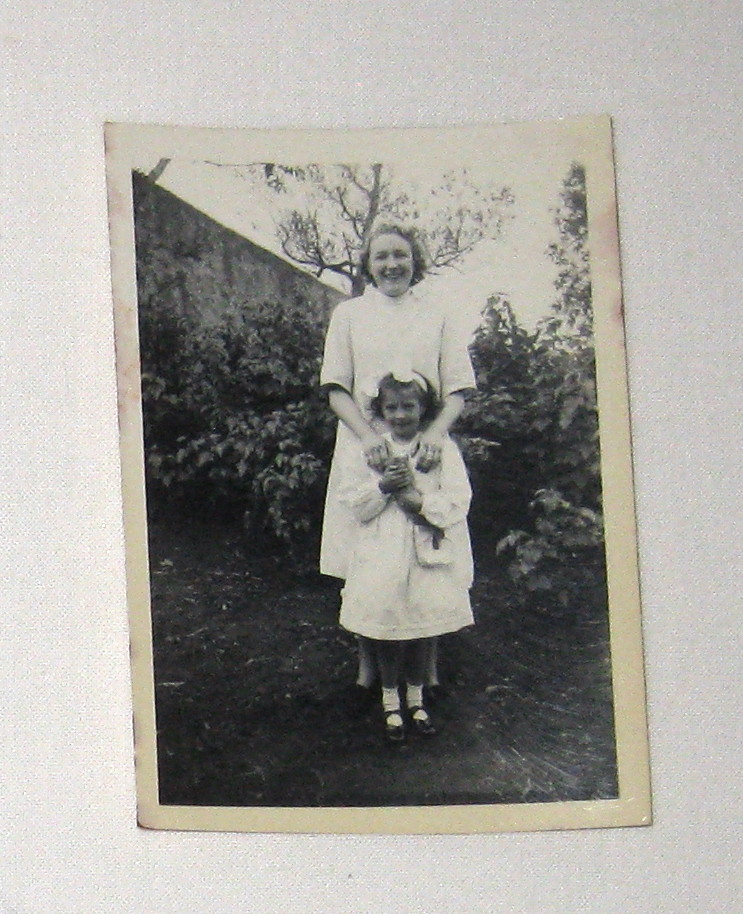 Maura with either Joan or Maureen Doyle
<<<<<<<<
Christmas in the 1920s
Christmas for us small lads growing up in the 1920s was a pool of light in the inky darkness of winter. A soft pool of amber warm light which came from three sources- the big log and turf fire, the oil lamp with the hairpin straddling the glass chimney and the stately white candles, one in every window, spreading their light out into the yard and road showing the way, the old people told us, to Mary and Joseph should they be passing in search of shelter on Christmas night. My father used to say that that if they happened to be passing our house the blessed pair would have strayed a tidy step from the road to Bethlehem…. Eamon Kelly