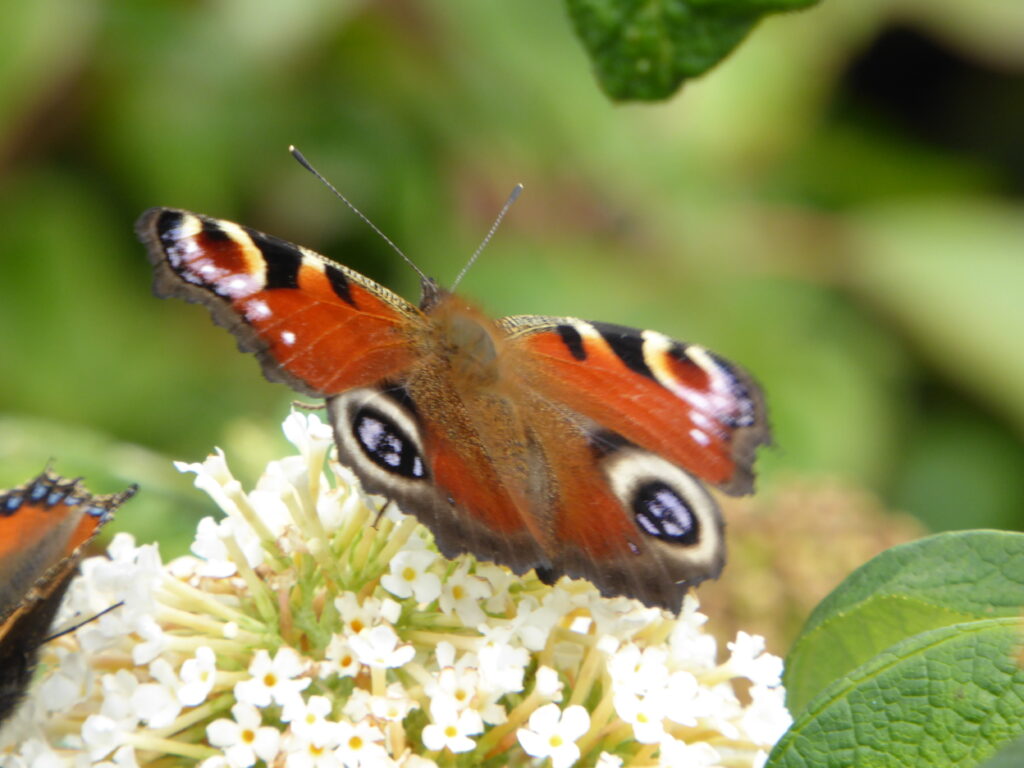 <<<<<<<<<<<<<<
Roses by the Feale in July 2021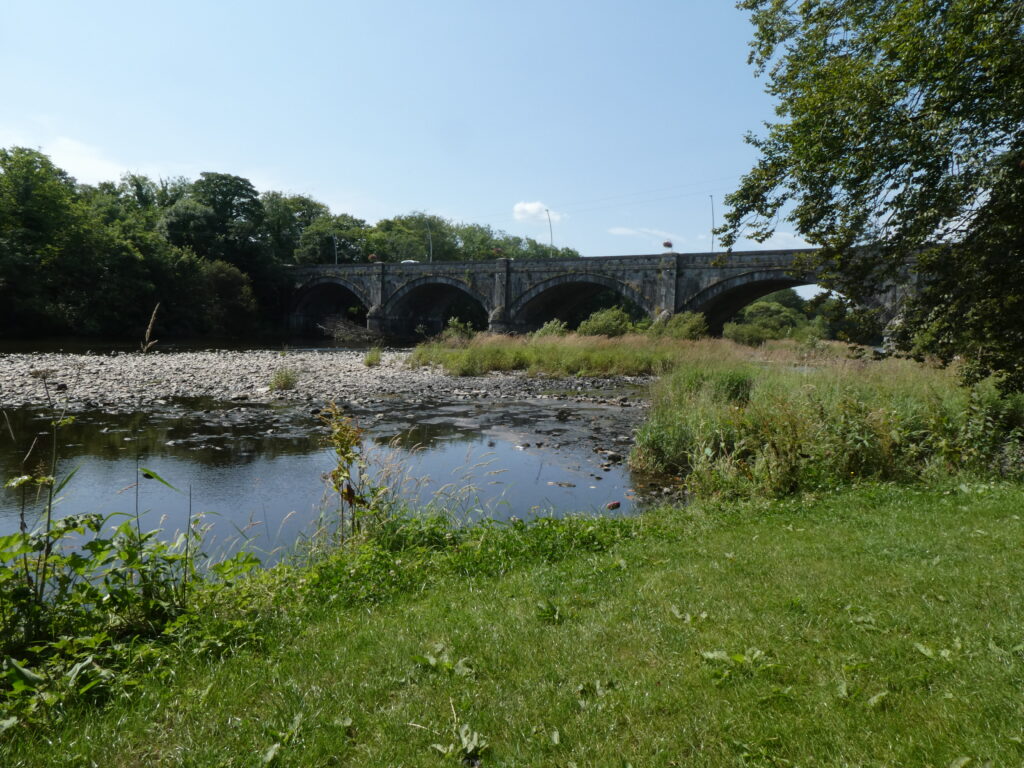 <<<<<<<<<<<<<<<<
Volunteering in the VdeP shop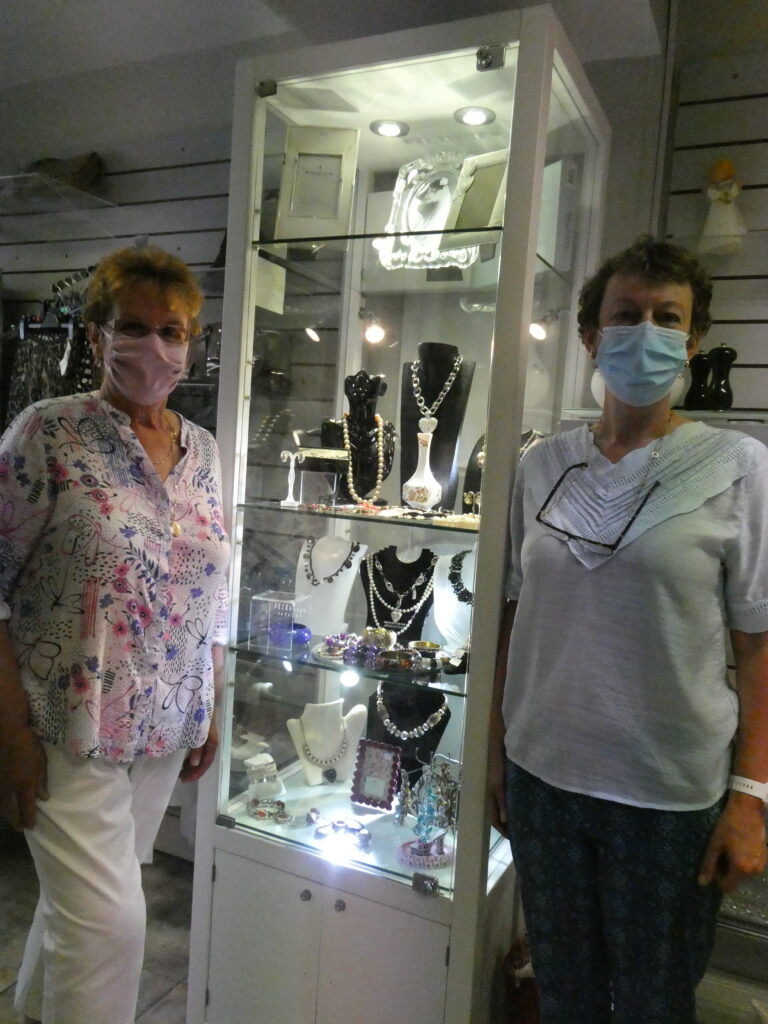 All the Covid regulations are observed in Vincents in Upper William Street. Abina and Sarah were in charge when I visited on Friday July 23 2021.
You should call in soon. They will be selling off all their summer stock in their much anticipated sale.
<<<<<<<<<<
The Blessed Well in Kilshenane
(From the Schools' Folklore Collection)

Saint Senan was a great Kilshinane Saint. His well is situated in Kilshinane in John O'Connor's farm. Many people pray for sore eyes or for any sore they have. If they are to be cured they will see a white trout in the water.
It is thought to be a very good well as people come from far and near to pray rounds there. We may pray rounds there any day, but there are four special days for doing so – Saint Senan's day, the 8th March, the Saturday before the 1st of May the Saturday before Saint John's day, and the 24th June, and the Saturday before Michalemas the 29th of September. Saint Senan's well is surrounded by an iron railing.
There are three statues over the well placed there by one who may yet be canonized – the late Miss O'Connell, Principal teacher of Dromclough Girls' National School. One of these is of the Blessed Virgin Mary, one of the Sacred Heart, another of the Mary of the Gael Saint Brigid. It is thought that the well sprang up suddenly one one night because of Saint Senan's prayer.
In olden times a pattern as held there on Saint Senan's day 8th of March Whenever there is a funeral at Kilshinane cemetry crowds of strangers go to see the well. It is thought that long ago some person took home some of the well-water to boil as an experiment but if it was down since it would not warm not alone to boil.
When people go there they bring home a bottle of the well water with hem, some people leave money there to repair the well. Miss O'Connell R.I.P. The Principal Teacher of Dromclough Girls national school get it repaired first, and got the statues over the well and the iron railing round it also.
Collector Eileen Hannon- Age 14
Informant- Mrs Bridget Flaherty- Relation grandparent- Age 74- Address, Mountcoal, Co. Kerry
<<<<<<<<<<<<
My Girleens are Growing Up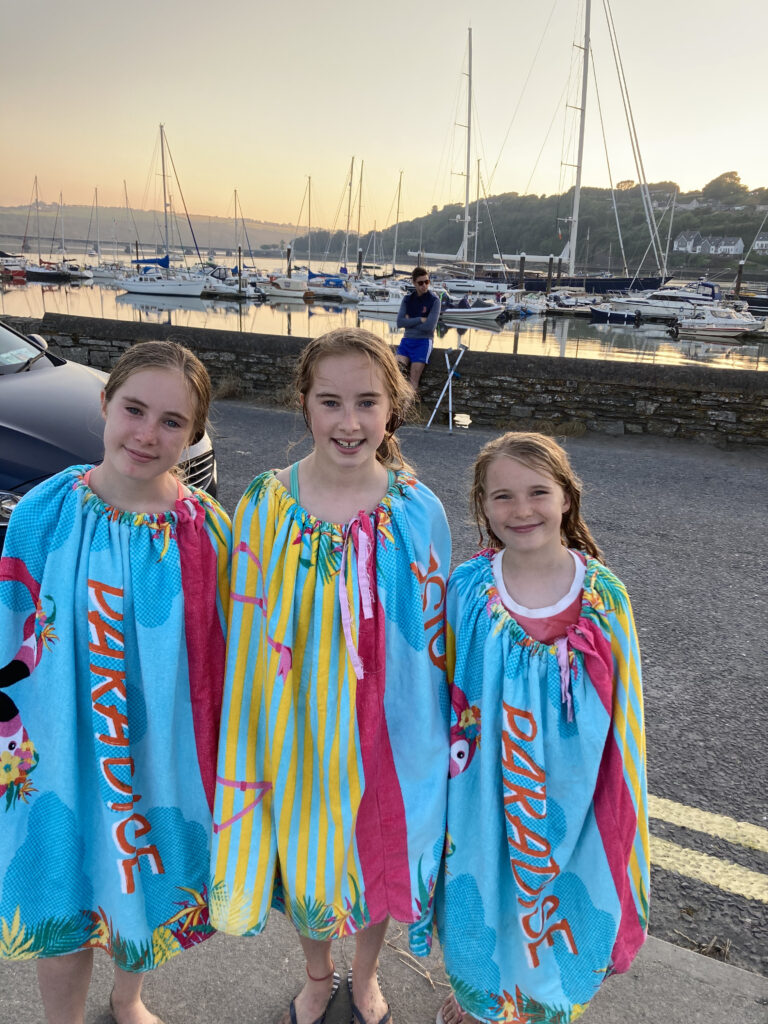 My three lovely granddaughters love the water. Here they are after their evening swim in The Dock in Kinsale.
<<<<<<<<<<<<<<<<<<<<<<<<<<<