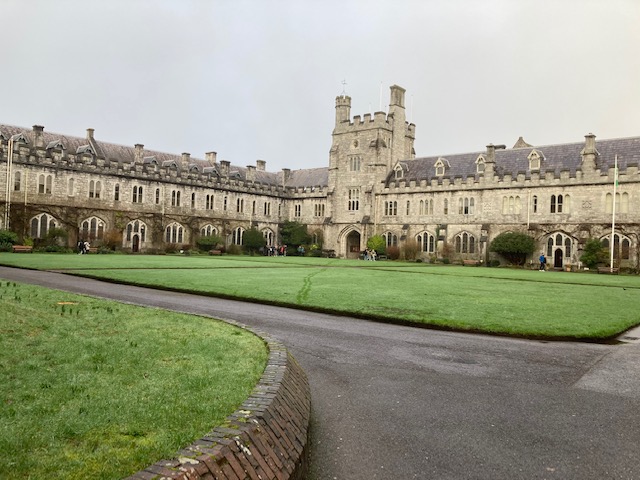 I took a trip down memory lane recently. I visited by Alma Mater, UCC. The many changes have blended in beautifully and much of the campus was recognisable from my student days.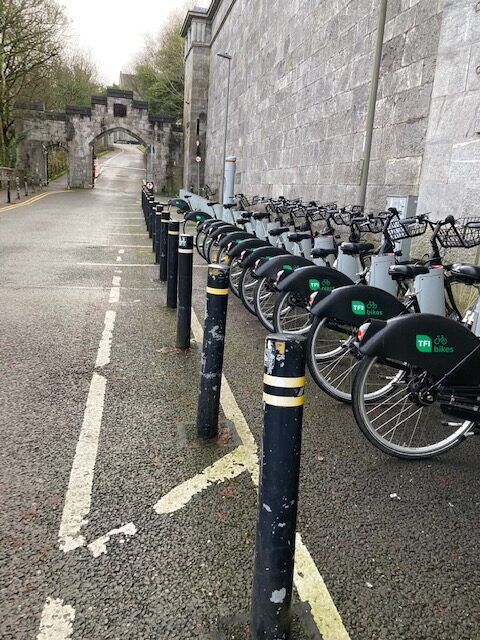 I entered by the Gaol gate. Any bikes that were here in my day were the students' own.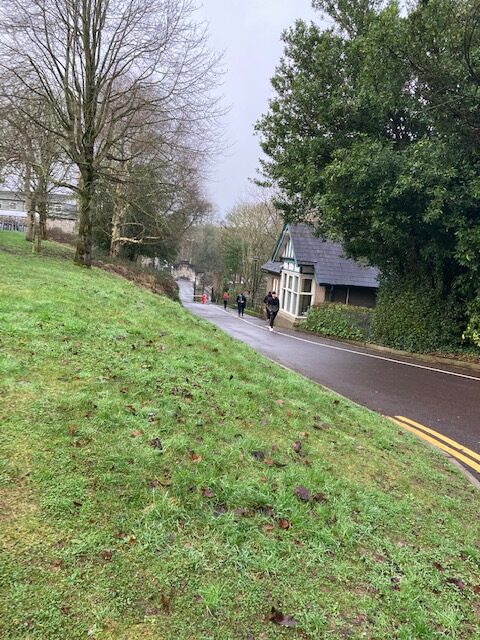 In the 1970s the gate lodge was just that and the gatekeeper lived there.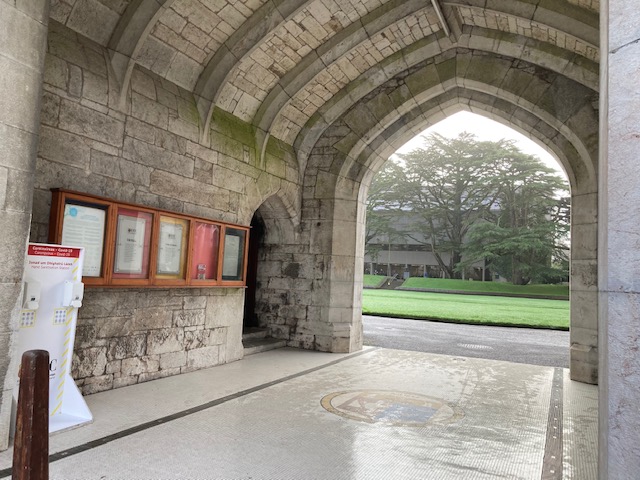 The arch looking towards the quad was just the same.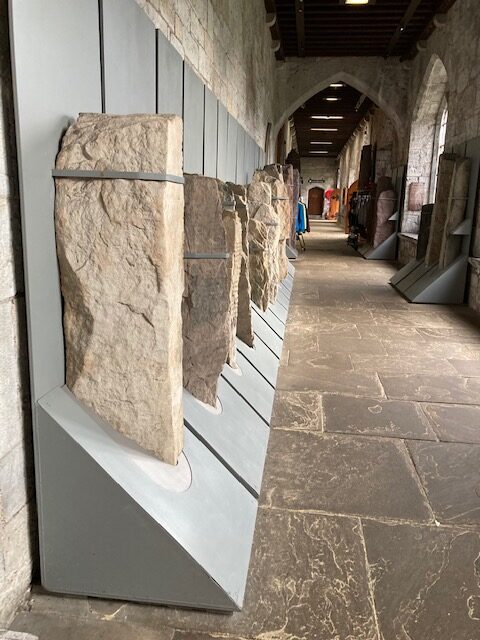 The stoney corridor with its Ogham stones was where our exam results were posted for all to see.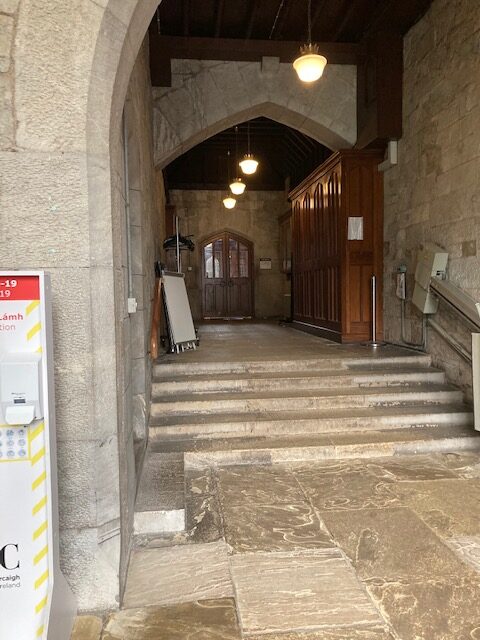 The Aula Maxima was used for study and as an exam centre.
<<<<<<<<<<<
Listowel Library
The library is a great resource. It seems to get better with each passing month.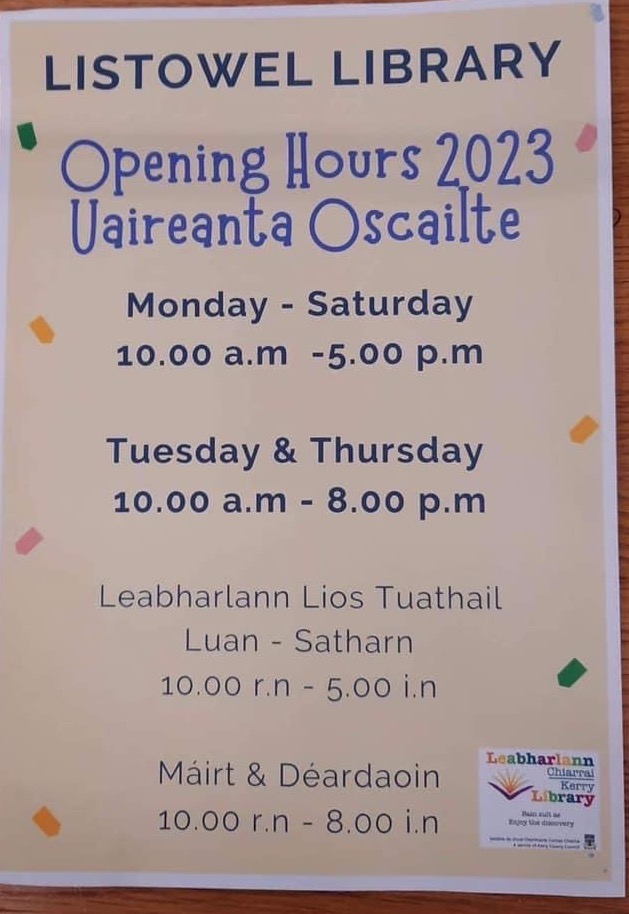 February's treat for us is a series of talks by local historian, Vincent Carmody. Vincent is a fount of knowledge about so many aspects of Listowel. These are bound to be great events.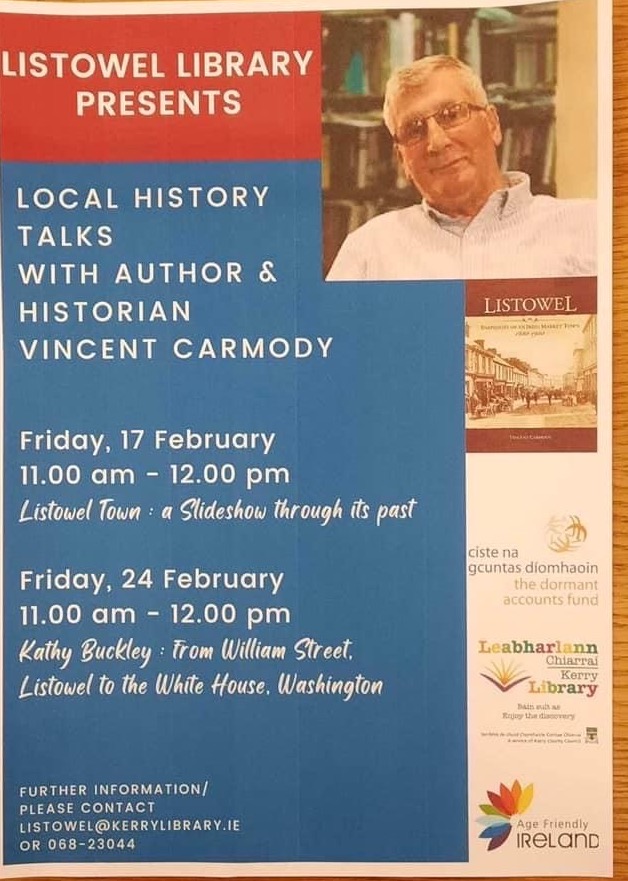 <<<<<<<<<<<<<
Listowel Emmetts
Listowel Emmetts have shared a 2002 letter from John B. Keane to Stephen Stack, chair of the committee fundraising to develop Sheehy Park,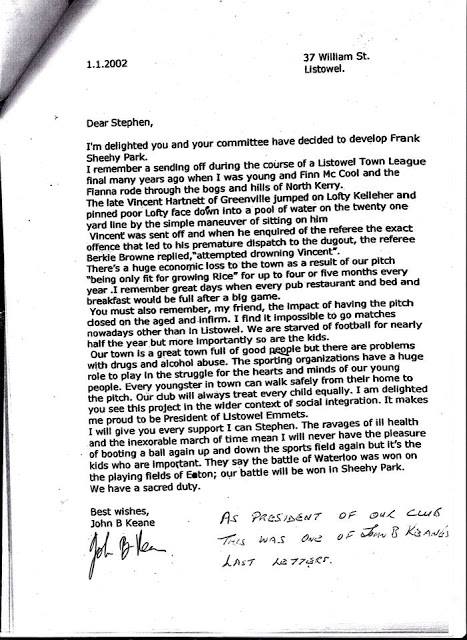 <<<<<<<<<<<<
The Influence of Celtic Art
The place where you live, the sights you see everyday, inevitably influence you. There is a theory that people who live in Listowel become writers by osmosis. It appears to me that people of an artist bent who spend time in Listowel become artists in the celtic genre.
Literally every street corner is adorned with scrolls and swirls in the style of the old celtic artists.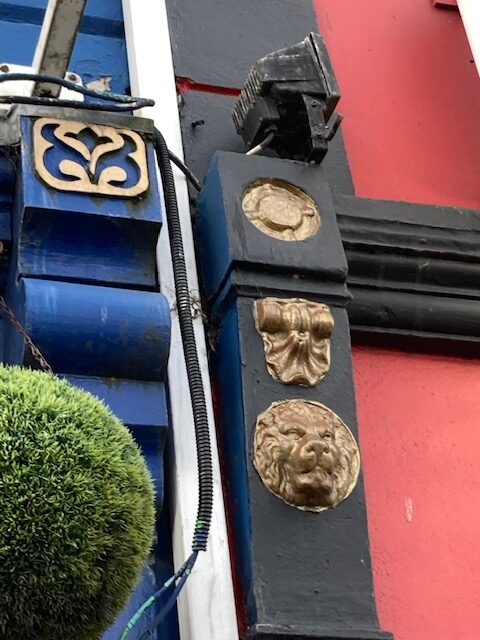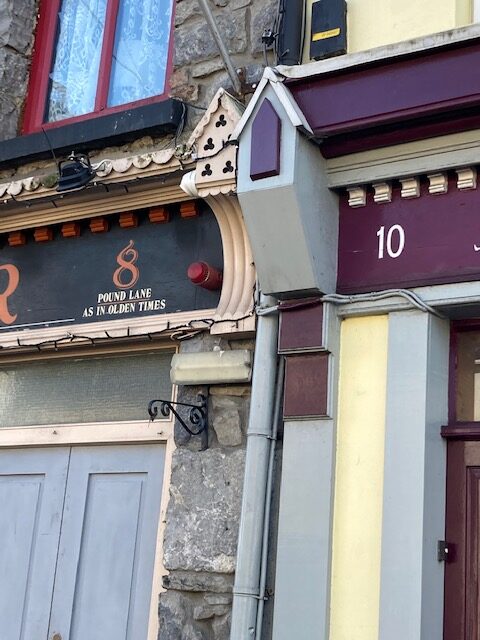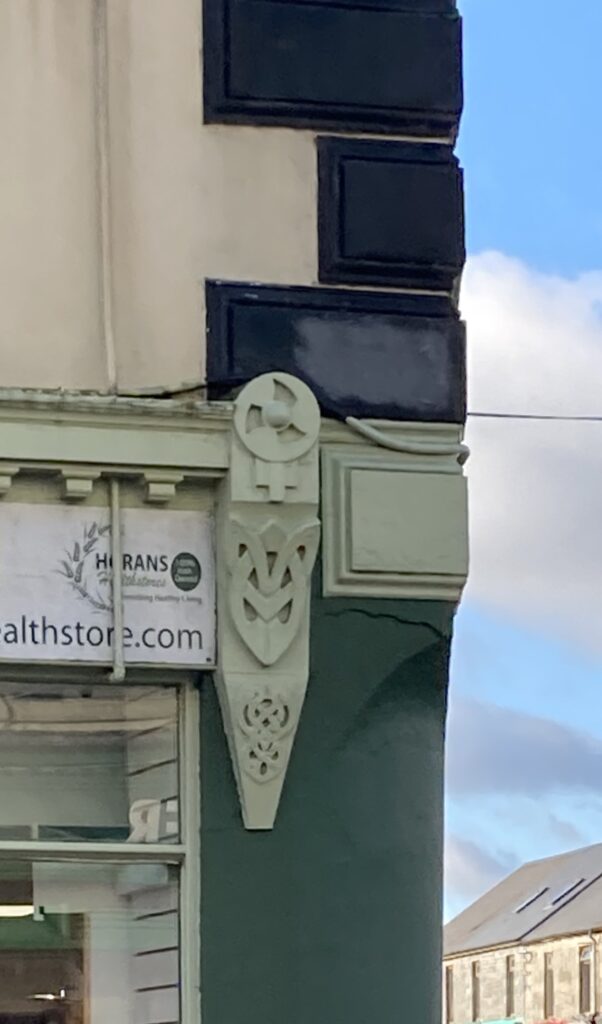 One such artist was Vincent O'Connor
V.L O'Connor was born in Church St, Listowel on July 8th 1888 to Listowel natives, Daniel O'Connor and Elizabeth (Bessie) Wilmot. His father was a retired Sergeant Major of the 1st battalion of the Lincolnshire Regiment. The family moved to Dingle where Daniel took up the position of Station Master. On his death in 1898 the family relocated to Tralee where Bessie ran a hotel on Nelson St.
Vincent was a very accomplished artist from an early age and took up a teaching post in the Christian Brothers in 1904. He also studied art under William Orpen.
Vincent emigrated to the USA in 1915 sailing on the Lusitania. He taught at Notre Dame university for a number of years. In 1916 he published a book of 18 caricatures of notable people of the time, including Douglas Hyde, Alice Stopford Green, GB Shaw and others.
When the Irish government was invited to take part in the 1933 Chicago World's Fair, also known as the Century of Progress International Exposition, they were initially reticent. Tariffs and trade barriers meant there was little prospect of any financial gain. Eventually they decided to participate because 'considerations such as those connected with national publicity and prestige might outweigh the more tangible considerations of trading advantage'.
Ireland sent a cultural and industrial display that was housed in the monumental Travel and Transport building. When the Fair organizers decided to run the event again in 1934, numerous countries—including the Irish Free State—did not participate and their places were taken by private concessions. However, there were a number of events that the Irish State did participate in during the second manifestation, the most prominent was an open air theatrical pageant representing Irish history, The Pageant of the Celt. Irish Consul General in Chicago, Daniel J. McGrath, was on the executive committee of the production.
The Pageant took place on the 28th and 29th August, 1934, at Chicago's main sports stadium, Soldier's Field, in front of large 'marvellous' crowds. Although the pageant is credited to Irish- American attorney John V. Ryan, it was most likely co-developed with its narrator Micheál MacLiammóir, to whose work it bears similarities. Some contemporary reports credit it solely to MacLiammóir. The Pageant was produced by Hilton Edwards and covered the period of Irish history from pre-Christian times to the Easter Rising of 1916 and it had almost two thousand participants. Subjects like the imperfect resolution to the War of Independence with Britain in 1921 and the subsequent Civil War were still fresh in people's memory and, as in the earlier MacLiammóir pageants, were avoided.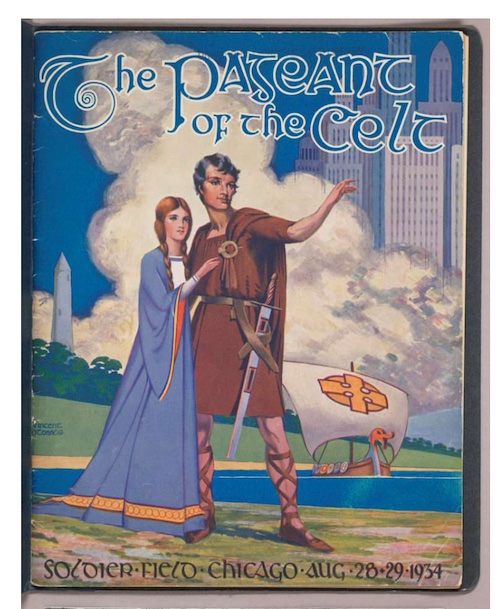 The program itself has a richly decorated cover and small illustrations and decorated capitals throughout by Irish-American artist Vincent Louis O'Connor (c.1884-1974). The cover contrasts Celtic Ireland with modern Chicago. Round towers are juxta positioned with skyscrapers, separated by clouds, both icons of their time and the spirit of their respective ages. A man and a woman in distinctive ancient Irish dress festooned with a Tara brooch, stand on Ireland's green shore facing the Atlantic. These and Saint Brendan's ship anchored, trademarked with a Celtic cross, signifying the Irish-American connection. This was an Irish pageant suitable for diaspora consumption, with its mix of the mythical and ancient, cultured and catholic, distinctive and unique, oppressed but not beaten, leading to phoenix-like revolution and rebuilding.
David O'Sullivan found all of this information for us and he also sourced these obituaries to the artist.
<<<<<<<<<