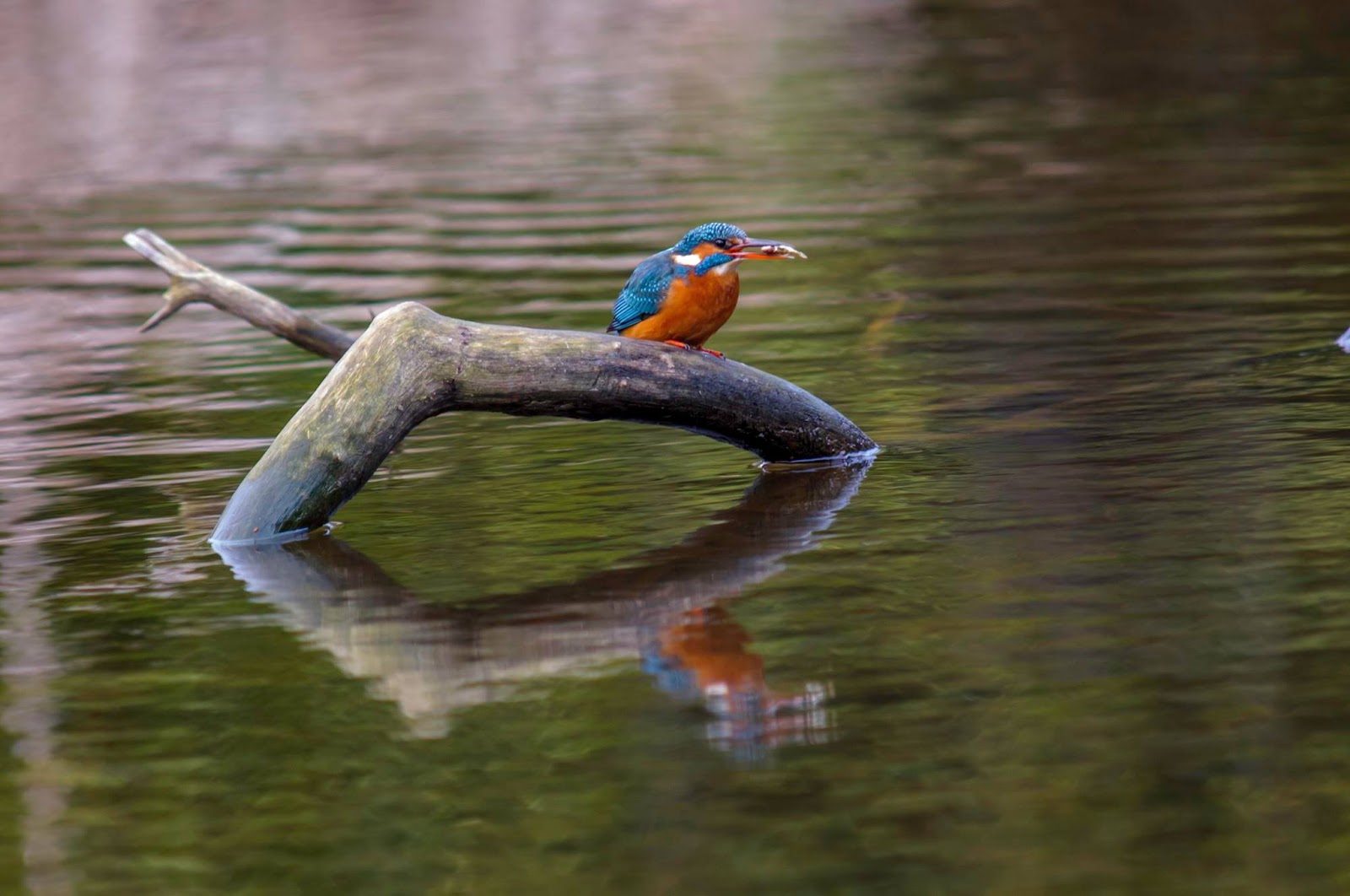 This kingfisher was photographed by Timothy John MacSweeney on the river Blackwater near Kanturk in Co. Cork.
<<<<<<<<
The Bad Old Days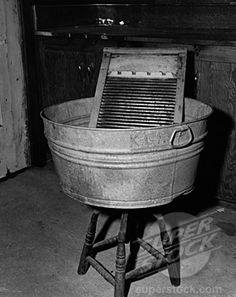 This is a picture of a washtub and a washboard. This was the washing machine of your mothers.
I dont know any man who ever washed clothes in one of these.
Picture it for a minute and count your blessings.
Monday was washday. There was no running water so water had to be brought in buckets from a water barrel in the yard. The water was boiled in a Burko, if you were lucky, or a big pot on the range or over an open fire if you weren't. The boiling water was then transferred to the washtub. The clothes were scrubbed on the wash board, using a big bar of Ivy or Sunlight soap. There was rinsing, blueing an starching to follow.
Washing was a day's work and hard work at that.
Now don't you feel privileged to live in present times?
<<<<<<
Rattoo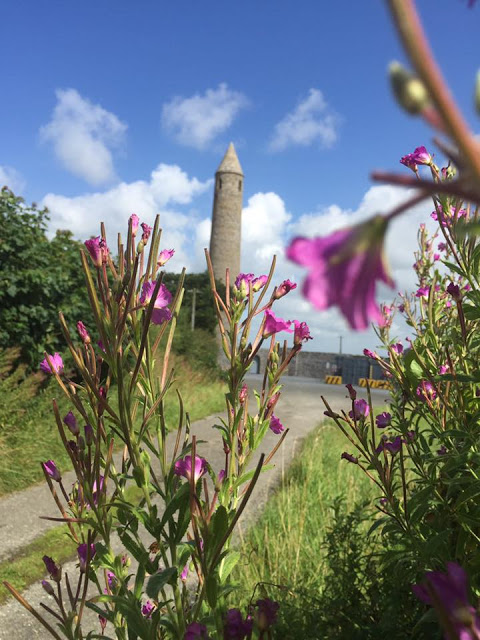 Photos; Bridget O'Connor
Rattoo Tower
A Poem by Pat Given from his anthology, October Stocktaking
A slender pencil pointing to
the skies
I see you there. The story
that you wrote
Erased by time, by men
forgot.
But still you stand and still
you tantalise.
The leather books compiled
upon this site,
Are no longer legible to
human eye.
But you, clear stylus still,
endure to write
Their meaning on the
uncomprehending sky.
To all who pause and
contemplate this scene
These silent stones become a
speaking tongue
Of God and man and Christ
between,
And toil transmuted when for
Heaven done.
O Tower, to each succeeding
age
You preach more eloquently
than printed page.
<<<<<<<


Beatha Teanga í a Labhairt


For a language to live it must be spoken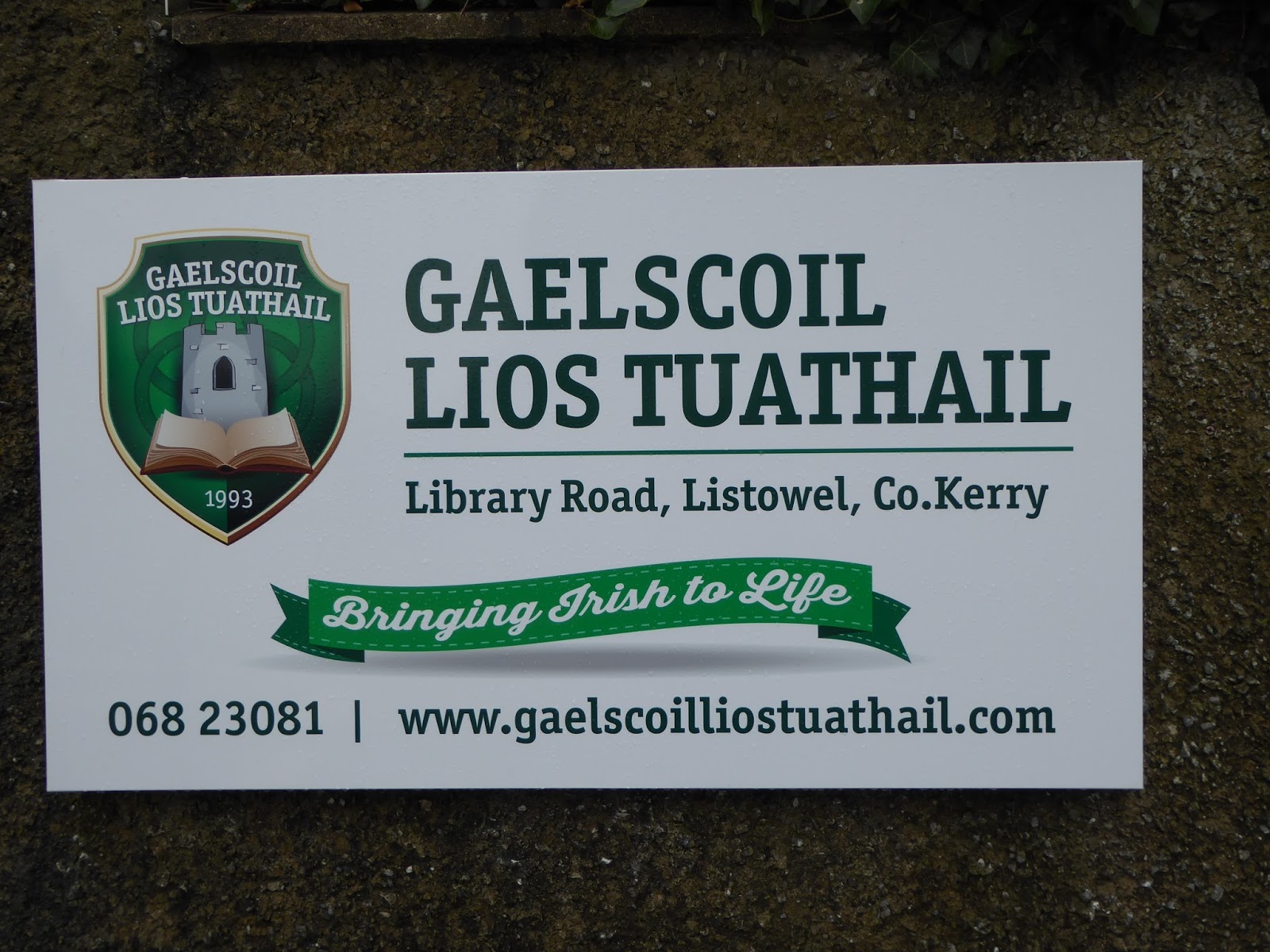 Gaelscoil Lios Tuathail has rebranded


<<<<<<<


Convent Memories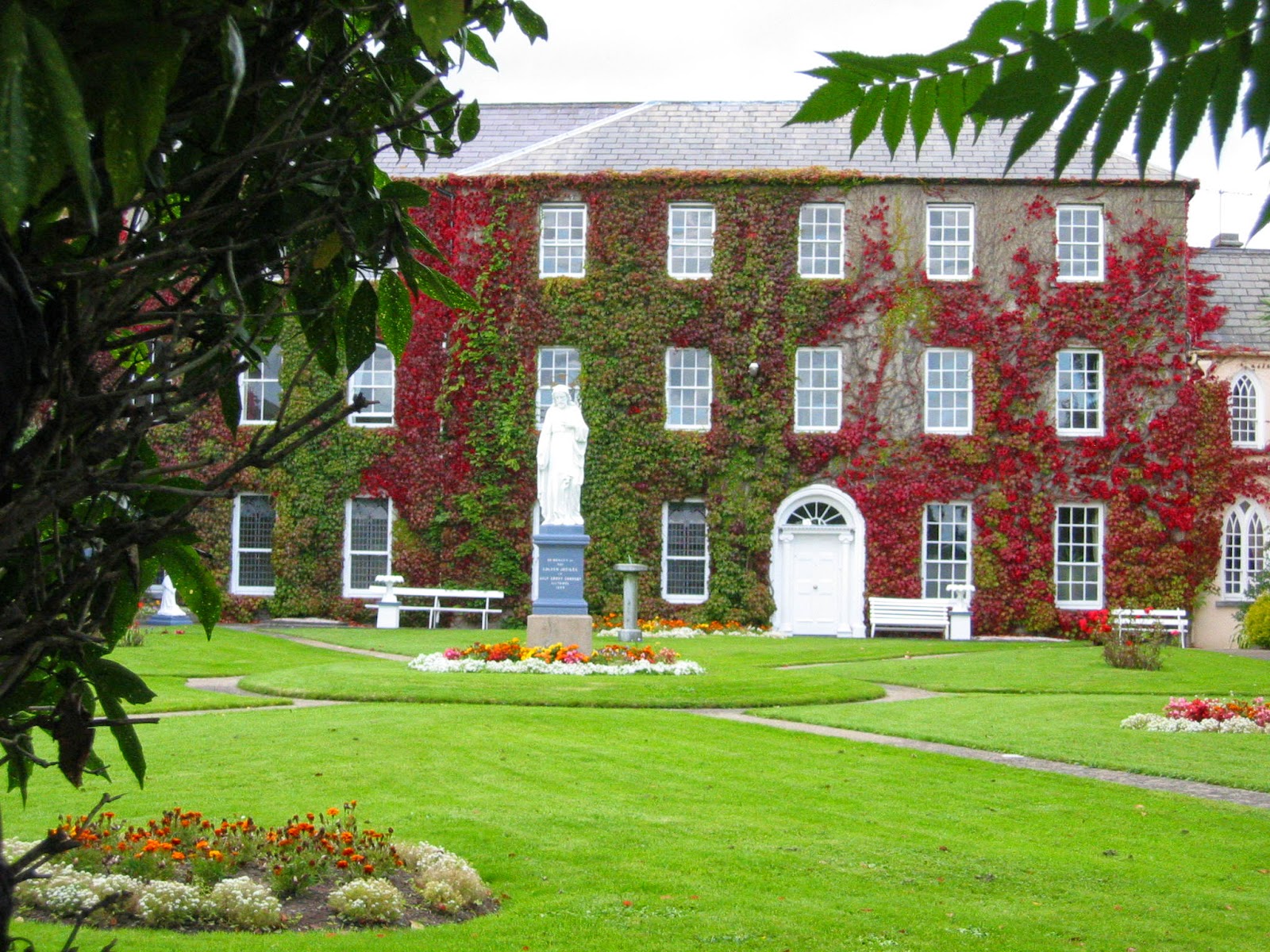 Whenever I mention the convent or post a picture of it on Facebook, it always prompts a flood of memories.


Not everyone is on Facebook, so here are a few recent comments;
Sr Dympna must be turning in her grave. Not a lady to turn lightly without 'having a word' with the Man on High. (Kay Caball)
Great memories of this little church, first confession etc . (Máire Logue)
What a waste! Sr Dympna loved the gardens, with the help of a man named Mackassey. I remember walking around the gardens following the Priest with the Blessed Sacrament all of us in our white dresses. It was Corpus Christi. We had another name for it. Does anyone know what it was ? (Maria Sham)
About 15 of us started our school days there. It was known as Babies and High Infants. Sister Claire and Sister Consolata. with Sister Frances keeping a very close eye on us. The down side was when we went to the boys school into 1st class we got a very frosty reception. It is so sad to see this beautiful building going to wreck and ruin. (Jim Halpin)
What a pity, such a beautiful church
⛪ and left there to rot. Wanted to get married in that church but it was bought before we started planning
(Catherine Nolan)
These are just a few samples of the many responses to the pictures. I think Liz Dunne's comment summed up how everyone feels about the convent:
So sad to see it falling into decline – I wish I had the pennies to save it!