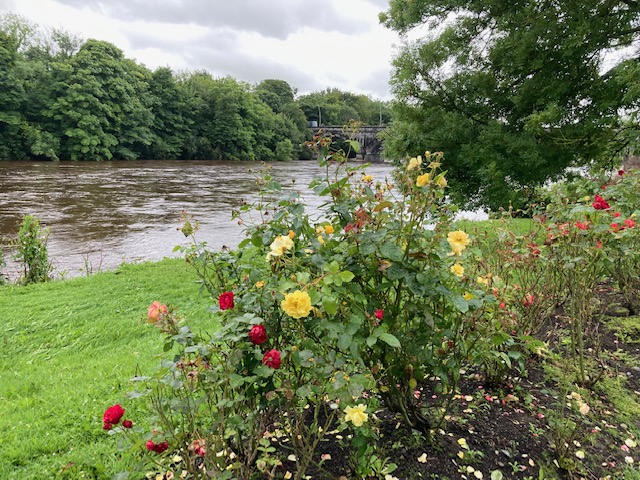 River Feale in July 2023
<<<<<<<<
Happy Childhood Memories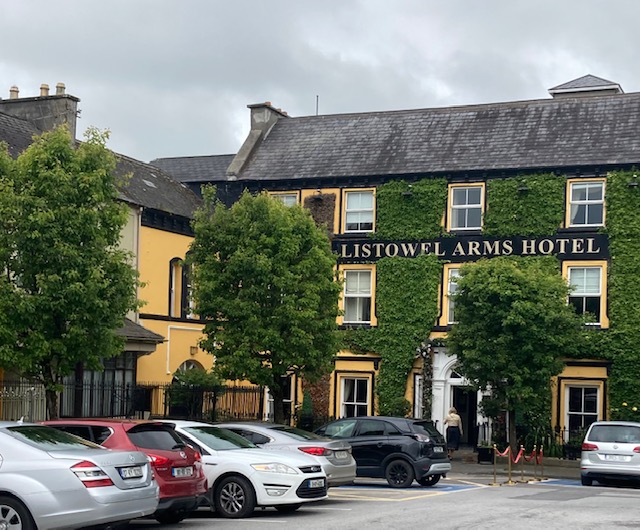 Listowel Arms today
……………..
Eleanor Belcher remembers
My father was a GP and our house was always busy as the surgery was in the front room. Next door were the Fitzgibbons. Mr Fitzgibbon was a vet and Marie and Joan were in the same age group as my sister Katrina and I. The other half of their house was let to various people. Miss Noonan was there when I was a child. She was a teacher and very popular as she gave us sponge fingers sometimes, a wonderful treat. Then came the Rochfords . both teachers with children Sheila and Eoin. Sheila was actually called Philomena but when Saint Philomena became demoted her name was changed! They were followed by the Gannons. There were two children Renée and a boy, Barry. The young Hannon family hadn't moved into the house next to the hotel when I was young though did so later. I do remember Maurice as a child.
The Listowel Arms was run by Mr Gerald McElligott and the ballroom hadn't been built. He had one of the few cars in the Square which he kept in the large yard. It had a running board. On cold mornings we children on our way to school would be asked to push the car .
<<<<<<<<
Listowel Lacemaker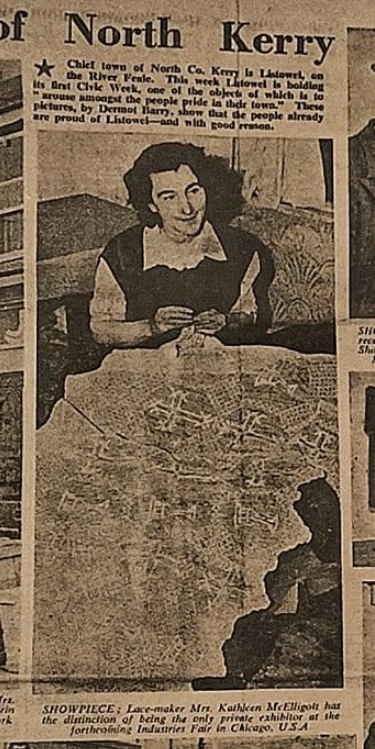 This picture was shared on the internet. It was part of a newspaper feature on Listowel's first Civic Pride Week. No date was given but I'm guessing sometime in the 1950s
Does anyone remember Kathleen MacElligott? Does any of her beautiful lacework survive?
<<<<<<
Cuckoos
Image and story from Radio Kerry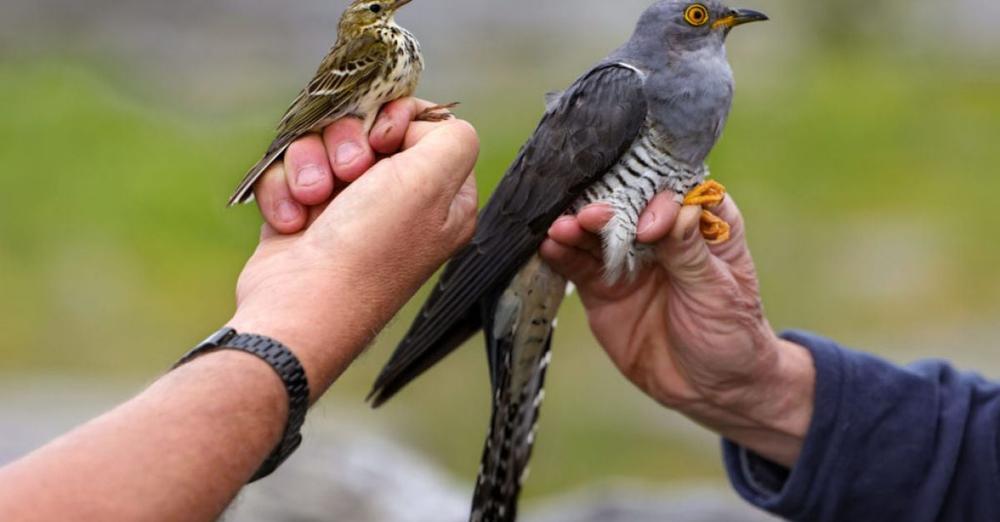 Three cuckoos were tagged in Killarney National Park in May of this year.
One cuckoo, named Torc, was tagged in East Herzegovina – close to the border of Montenegro, while anoher called KP was tagged near the foot of the Italian Alps.
The third cuckoo, Cores, was tagged in the Piedmont area of Italy.
The project is a collaboration between the National Parks and Wildlife Service (NPWS) and the British Trust for Ornithology (BTO).
<<<<<<<<<<
A Teaser from Brian Bilston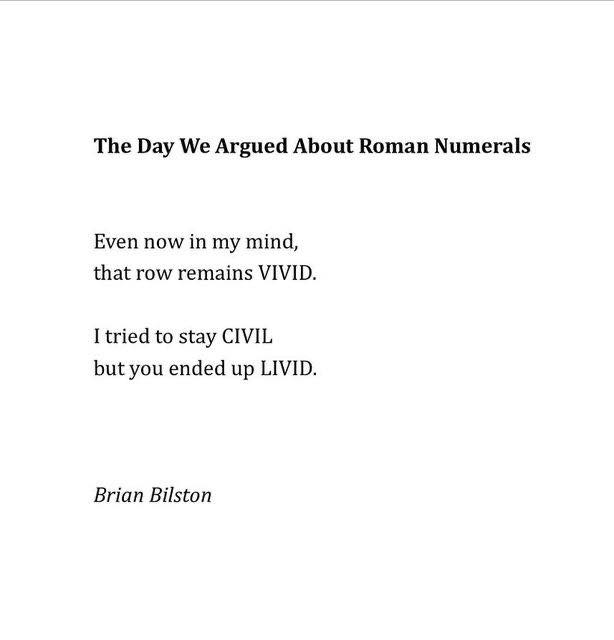 <<<<<<<<<