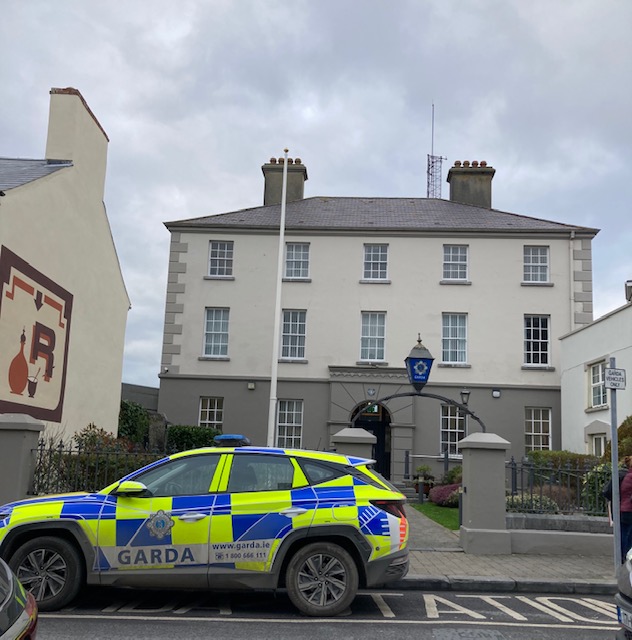 <<<<<<<<
Ballybunion Piper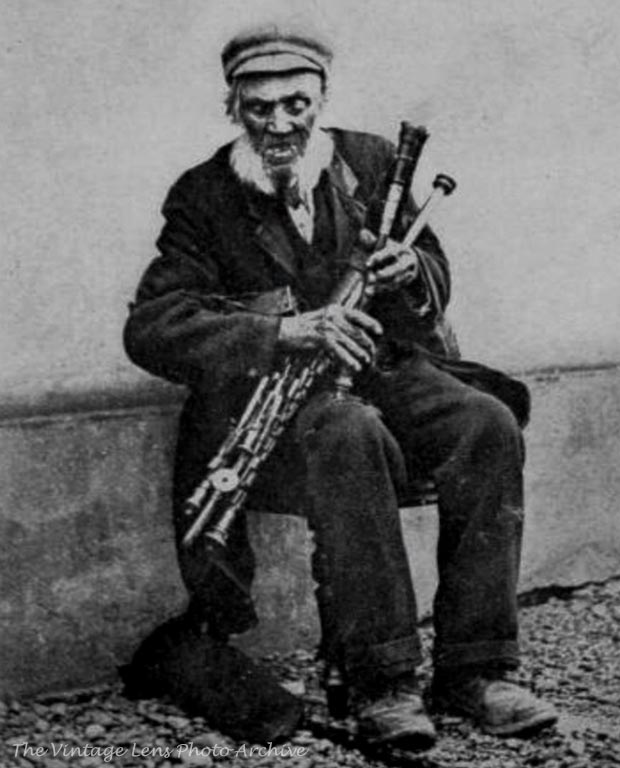 Across the Shannon Estuary, in North Kerry, lies the small coastal townland of Doon East. It was here in 1799 that the piper pictured here, Thomas McCarthy, or Tom Carthy, was believed to have been born. Tom learnt to play the uilleann pipes in his youth. He spent many hours walking the cliffs near his homeplace, about a mile from the seaside town of Ballybunion, practising on the pipes. The sound of the water and the wonderful view across the estuary to the Loop Head Peninsula in Clare is said to have inspired many of his tunes. With his haunting Irish airs and lively dance tunes he was a welcome figure in the houses of the gentry, and a well-known character in Ballybunion. No wedding or country dance in the area was complete without Tom and his pipes. For sixty-five years he entertained the crowds on Fair Days and Sundays in his favourite spot at Castle Green in the town. This was written about him in the Kerryman in 1934:
'Through the long summer days, with his back to the old castle, he sent the notes of his music among the clouds or away across the ocean waves at Ballybunion, until he almost became part of the old ruin itself, his weather-beaten, age yellowed coat fitting perfectly with the grey-lichened ruins of the once lordly keep of the O'Bannins. In North Kerry still people speak of "Carthy's Reel," and often a musician is asked to play that dance tune which, through constant repetition by the old piper, came to be associated with him as his own composition, but is in reality the well-known "Miss McLeod's Reel." '
When Tom died in 1904 it was said he was 105, although he is listed in the 1901 Census as being 88. He had requested to be buried with his pipes but instead they were sold by a relative for £1. The buyer soon returned them, claiming they had started playing of their own accord in the night. These 'enchanted' pipes were then taken to London by a member of Tom's family but eventually ended up, years later, with Comhaltas – I wonder where they are today?
( Shared online by Ballybunion Tourist Office)
<<<<<<<<<
Birthday Boy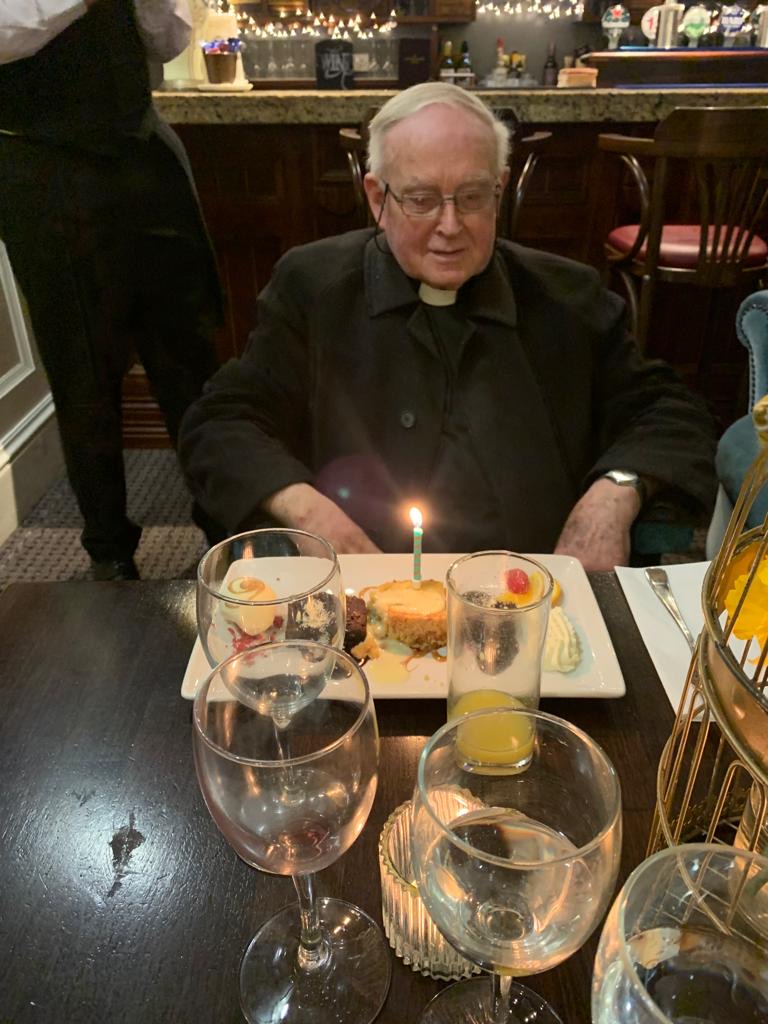 He wanted no fuss. However his friends in the Listowel Arms got a tip off. He doesn't look a day over 60.
I never told you it was his birthday!
<<<<<<<<<
A Great old Junior Griffin Story
Told first in 2007 but well worth repeating
In its early years Listowel Badminton Club was a mens club only and Eddie Faley, Mortimer Galvin, J. Farrell and others were members at that time. Ladies applied to be admitted but to no avail. It is said that Eddie Faley considered the females to be "A bloody nuisance".
However he was prevailed upon to admit the ladies and grudgingly condescended, and in his first ever mixed doubles game his
partner was one Aileen Cronin, and lo and behold, she became his life partner for many years to follow.
Indeed, it leads one to ponder on the seemingly unending number of romances that have blossomed through Badminton, and one feels that that the figure of Cupid should be depicted with a racquet and shuttlecock and not with the customary bow and arrow.
Listowel is very fortunate that yet another dance ticket was found in an old Library Book giving details of yet another dance ball but more importantly for the benefit of historians, the officers and committee of that time was listed.This dance, known as a wireless ball coupled with a fancy dress parade, was held also in the Gymnasium on Saturday March 1st 1924 .
The committee is listed are as follows;
President; Mr Seamus Wilmot;
Hon Sec; Mr. P.V. Fahey;
Hon. Treas; Mr. R.I. Cuthbertson
Committee; Messer's C.Tackberry, M.Hannon, T.Moore, J.Farrell, M.Naylor, J.O'Sullivan, J.Medell, J.Walsh and T.P. Cotter.
It is interesting to note the data on this card such as the admission price where the men had to pay an old shilling more than the ladies, 8/6 pence compared to 7/6 pence.
There is nice line stating that "Mr. Dunne's Orchestra is personally conducted"
The back page gives information on the Wireless Concert. (To the young people of today a wireless is now known as a Radio).
It states that "Subscriber will be entertained to a programme Broadcasted from the following stations; London; Paris; Bournemouth; Manchester and Glasgow.
Detailed Programme can bemseen in the Irish Independent of Saturday March 1st.
The set is fitted with the latest and most up-to-date-Loud Speaker"
With the IT technology that is available today the world has certainly come a long way since those updated loud speakers of 1924.
It is interesting to note that whilst Listowel had a wireless on March 1st, some days later, on March 6th, 1924, that Pope Pius XI had a wireless
installed in Rome for the first time.
One wonders did he have some contact in Listowel who told him about this new form of communication, and did he, per chance, purchase it from McKenna's of Listowel?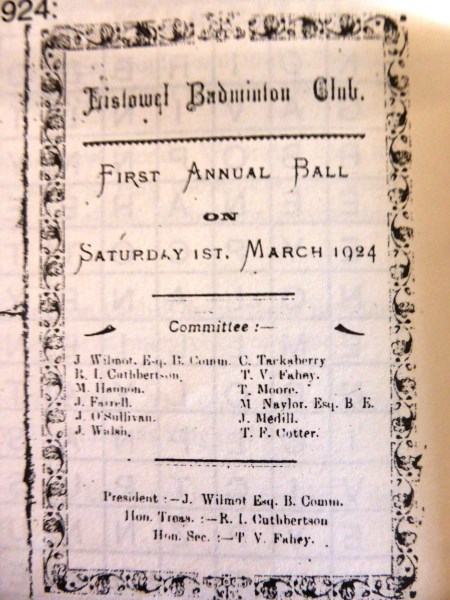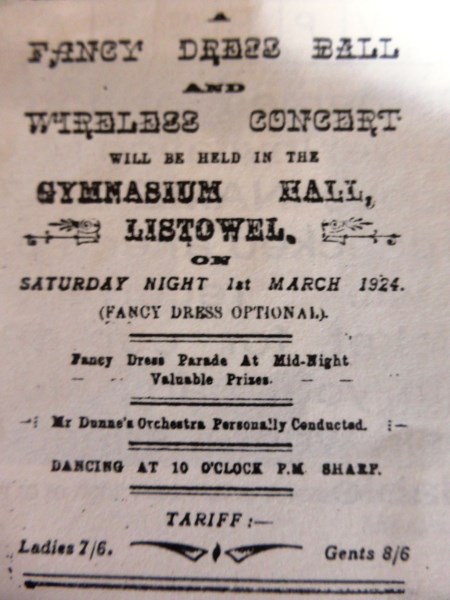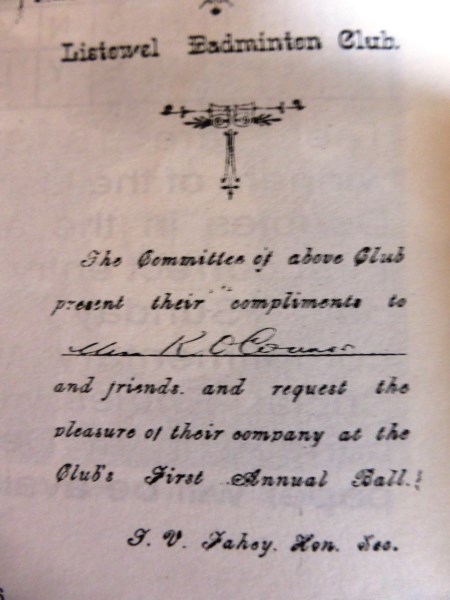 <<<<<<<<<<
Then and Then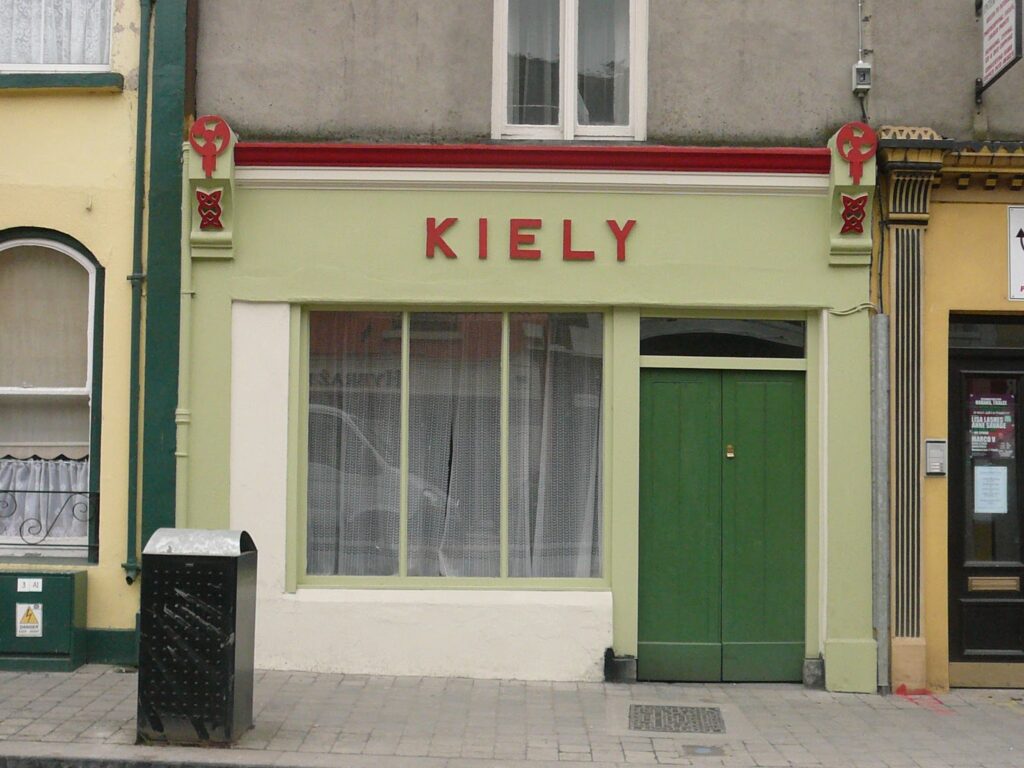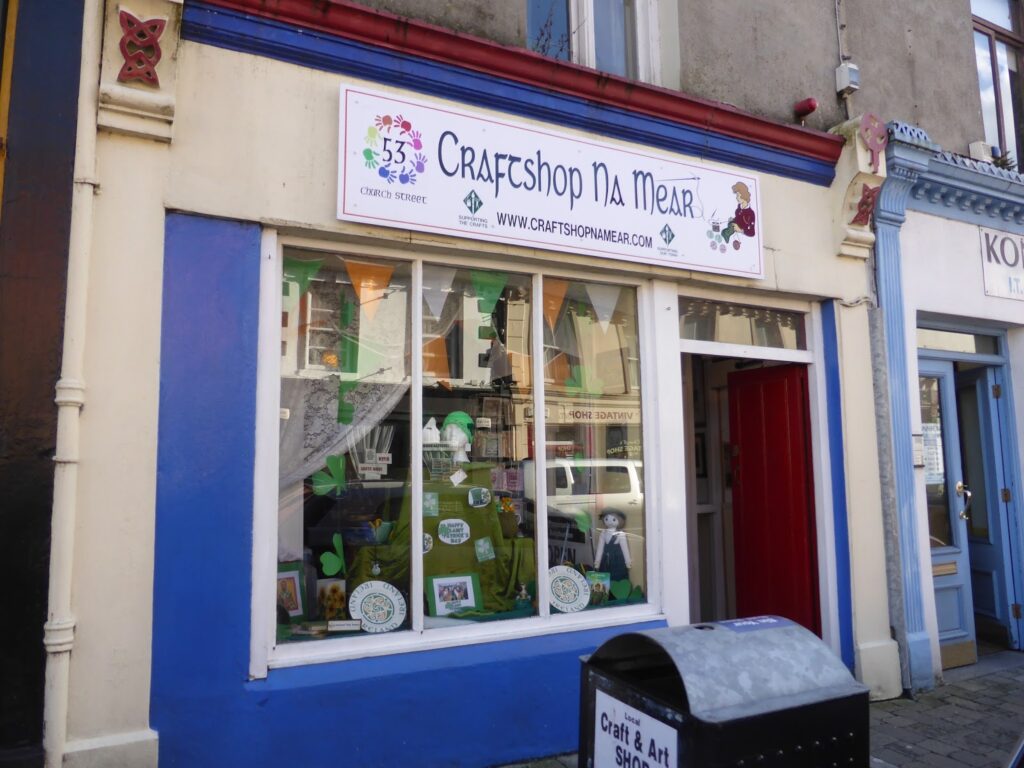 Church Street memories.
<<<<<<<<<<<