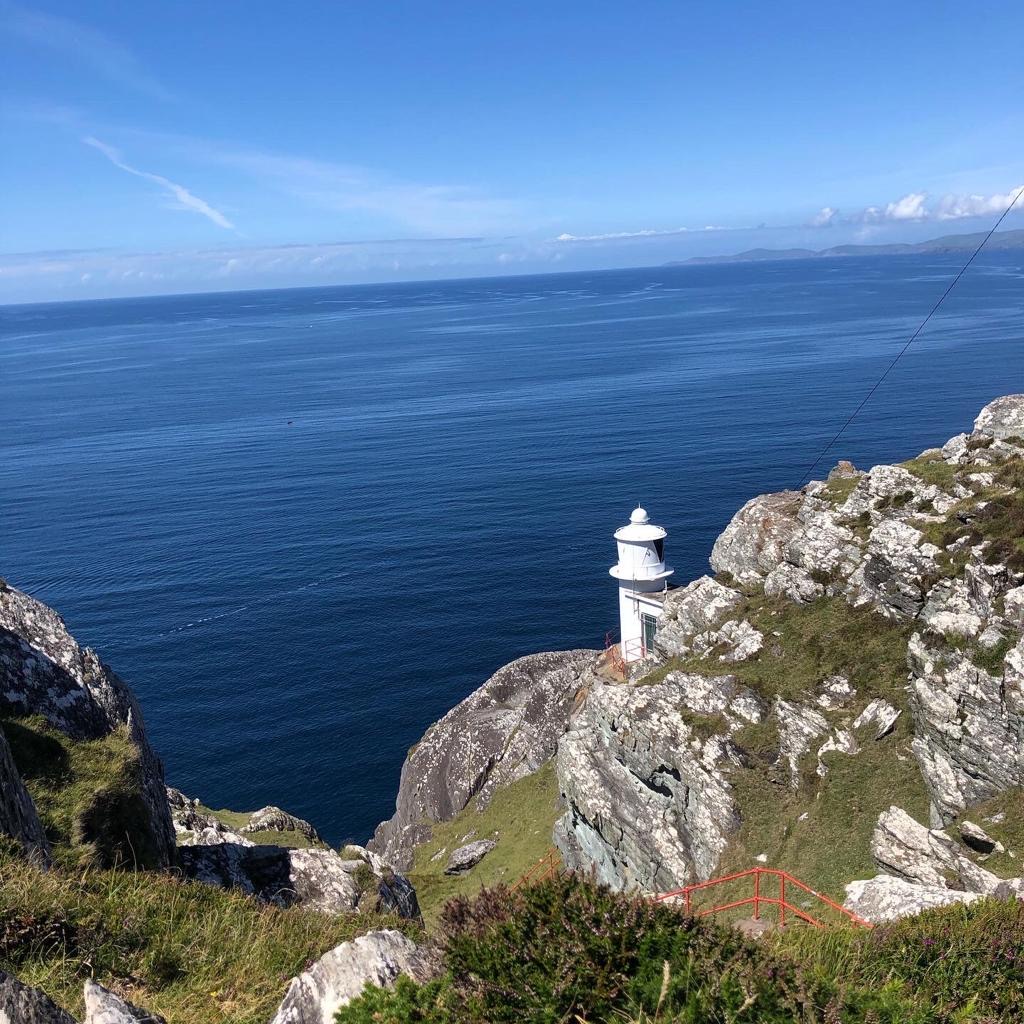 Sheep's Head, Co Cork photo by Bridget O'Connor
I have learned, only recently, from Catherine Moylan, who also learned only recently, that many Irish geographical features are named after parts of the body or animals simply because that is what they reminded people of, e.g. Shrone = Srón or, in this case, Sheep's Head.
<<<<<<<<<
Lovely ladies at a school reunion a few years ago
Photos by Tom Fitzgerald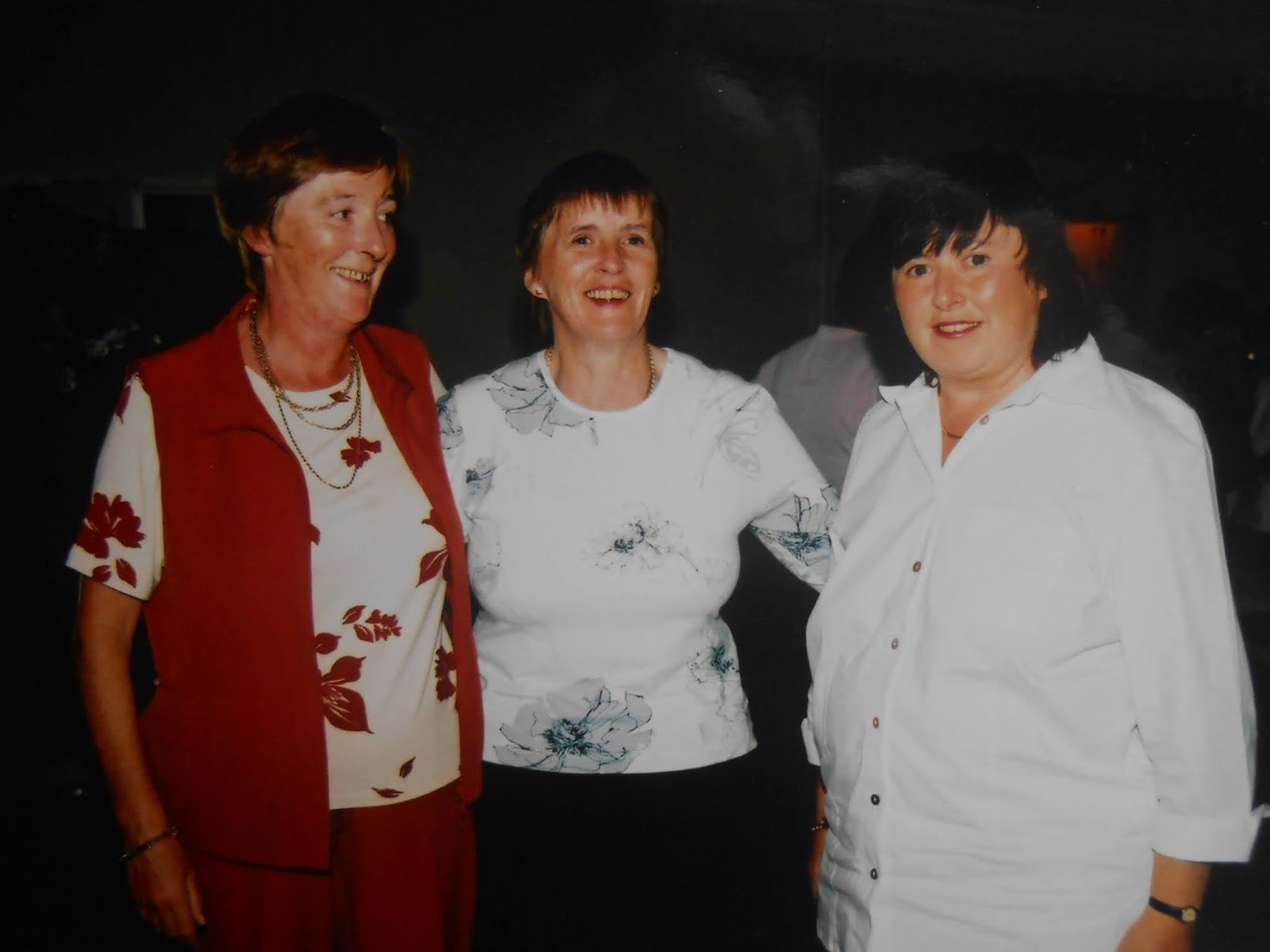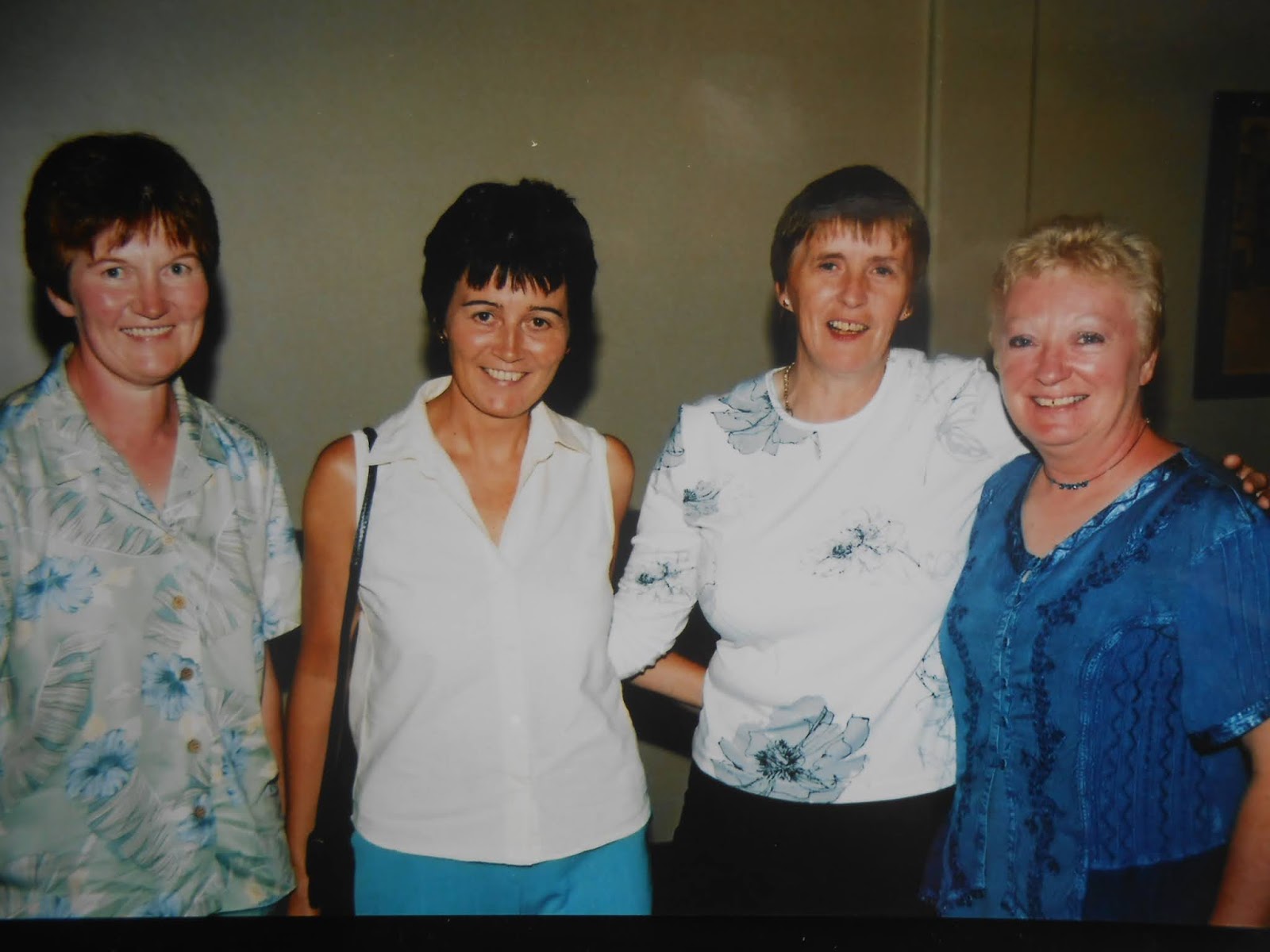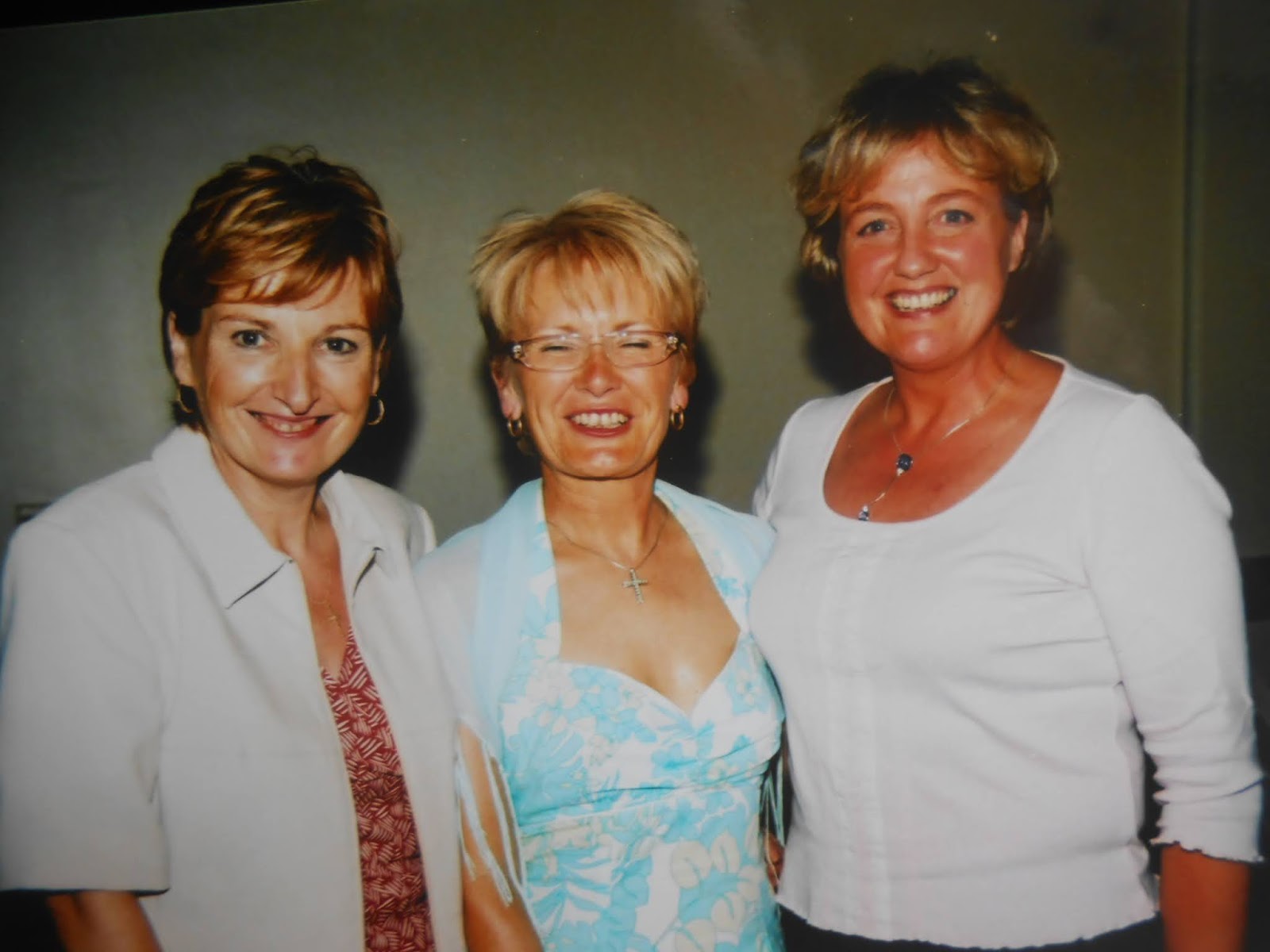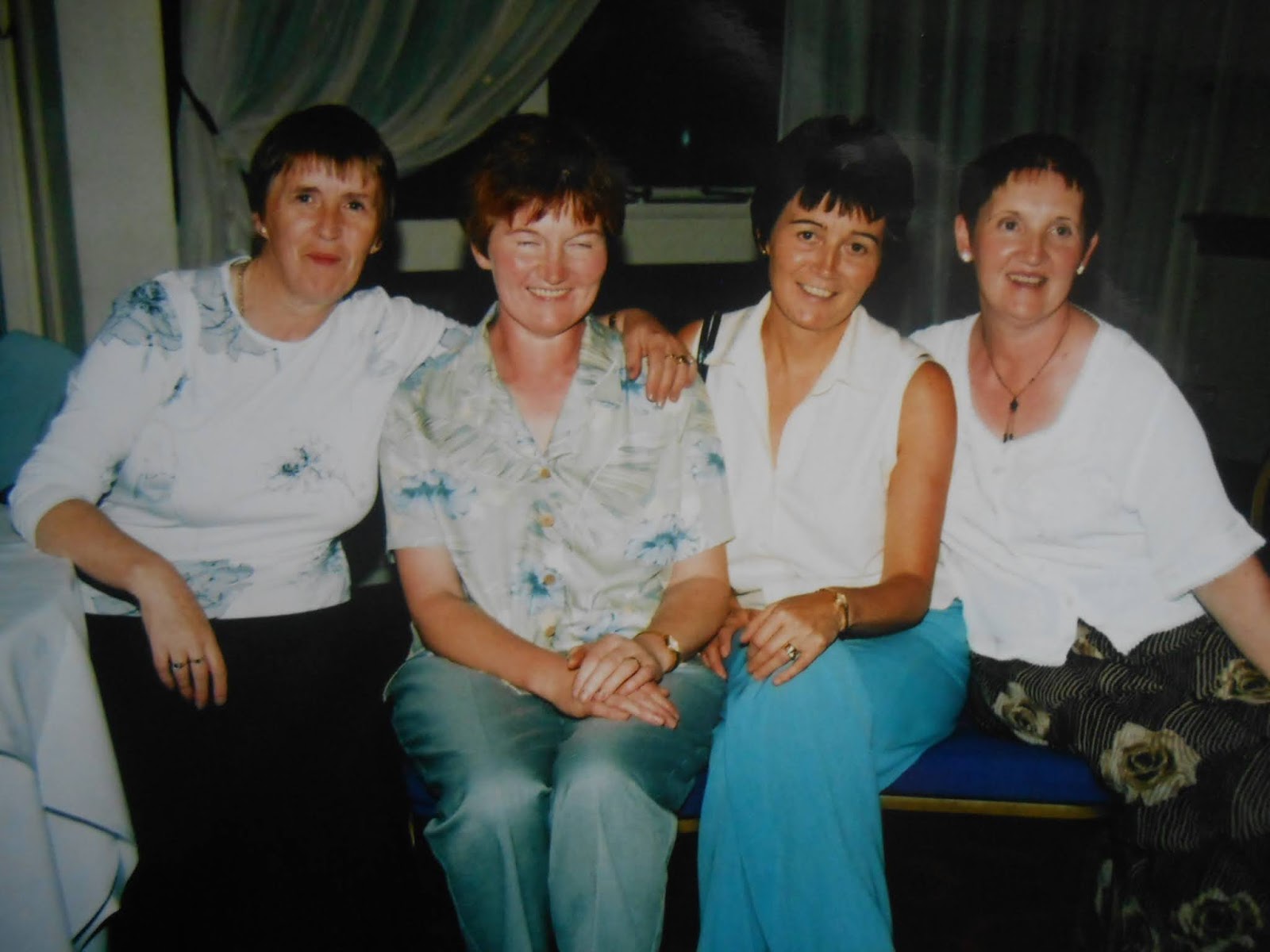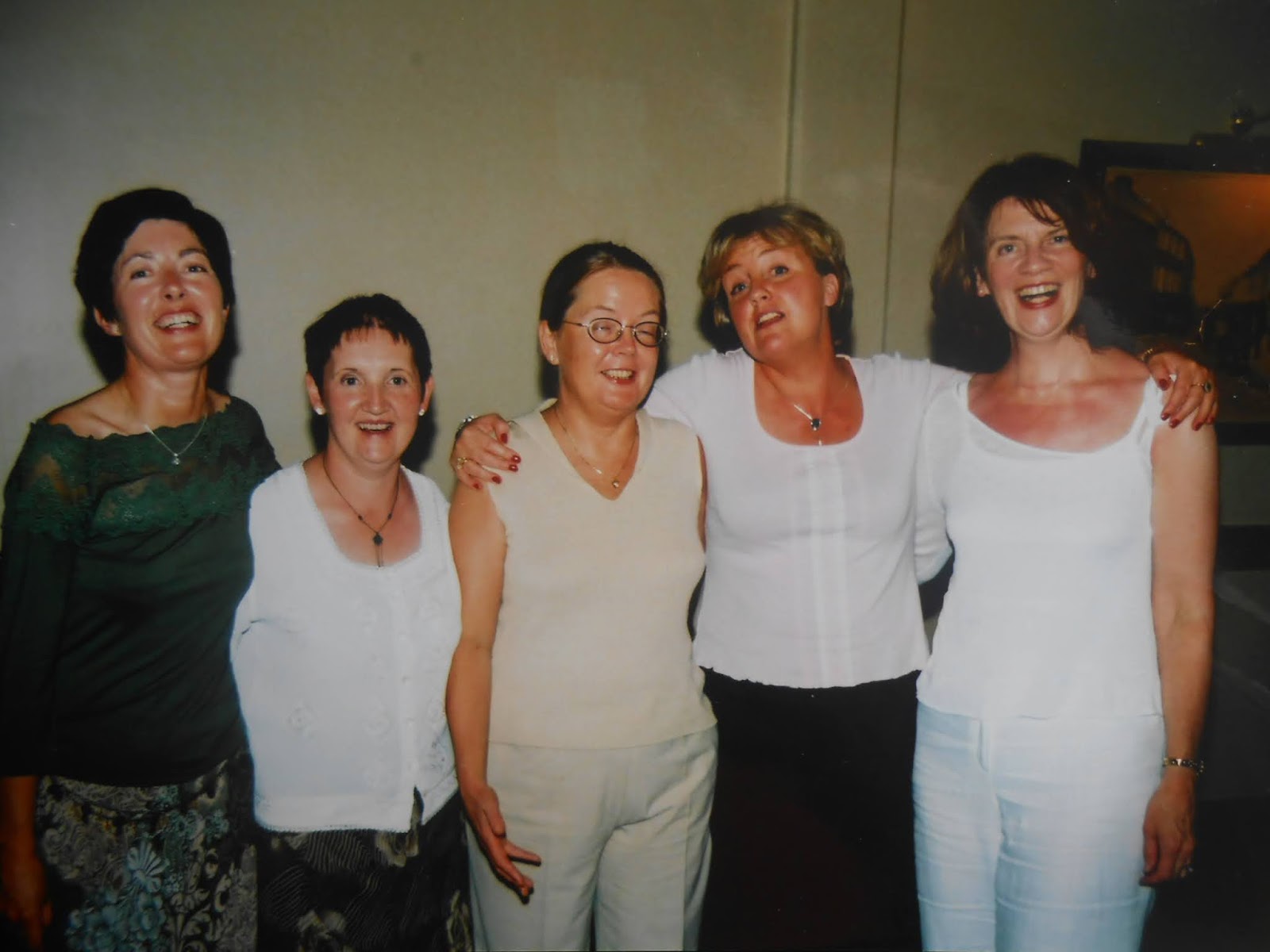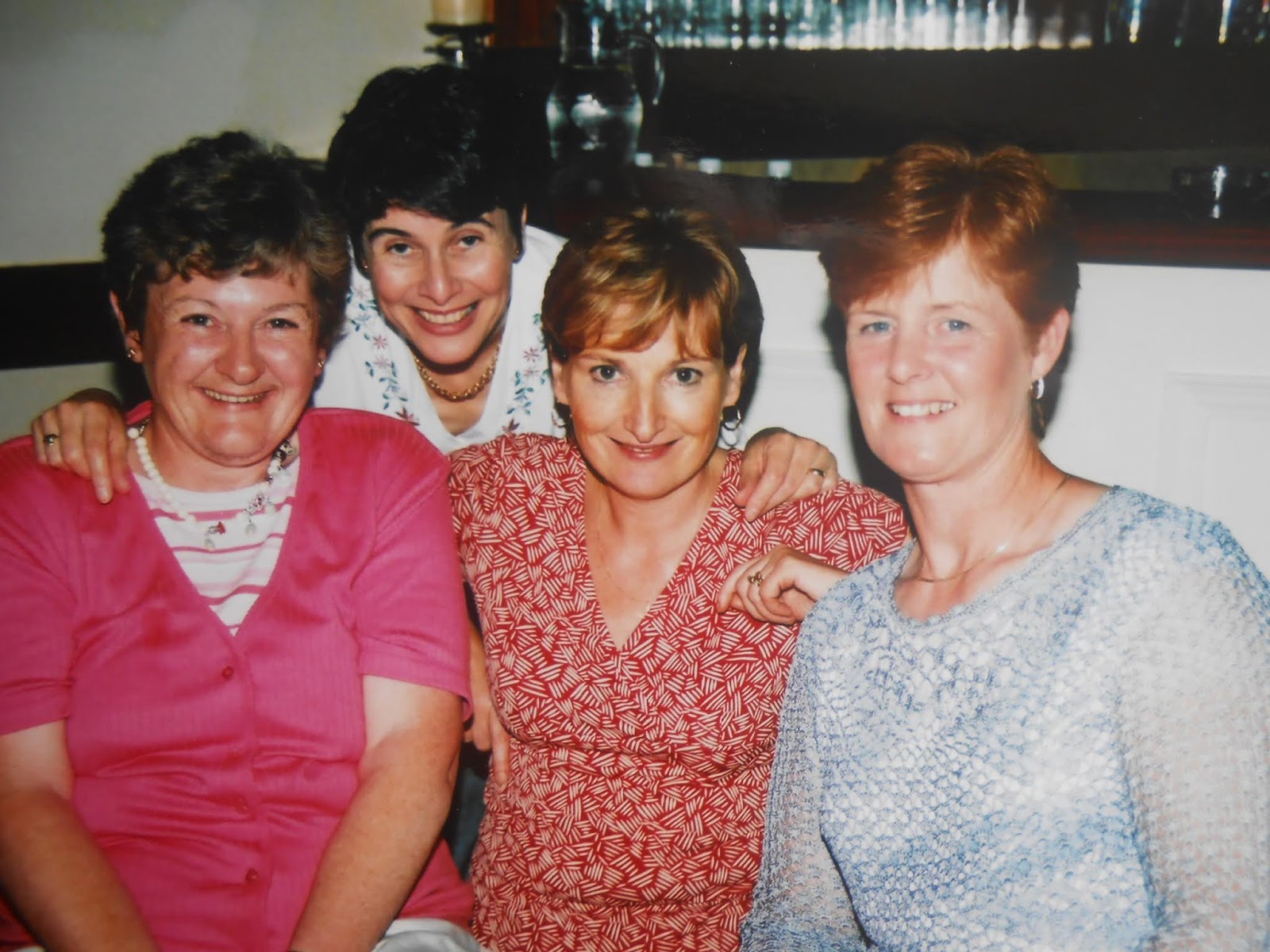 <<<<<<<<
From a US paper
New York NY Irish American Advocate 1964
…Continuing the story of Con Dee in the name of his dead comrades in the Valley of Knockanure, the early weeks of May 1921 were weeks of great religious, political and military activities. A convention was to be held in West Kerry for the appointment of TD.'s for Kerry.
We, the fighting men of North Kerry decided that at all costs, Thomas O'Donaghue, who originally came from West Kerry, should represent our section. Mr O'Donohughe had been active in Irish affairs all his life and at a very early age had attained membership in the very elective organization for tried and true patriots, the LR.B.
Before the Rising, In 1916, he resigned his position In the Home Office in London and returned to Ireland. He came to North Kerry as an organizer and member of the Flying Column. It was decided that Jeremiah Lyons and Christy Broderick, both of Duagh, could best represent the fighting men of North Kerry and bring about the election of Thomas O'Donoghue.
<<<<<<<<
Gunsboro House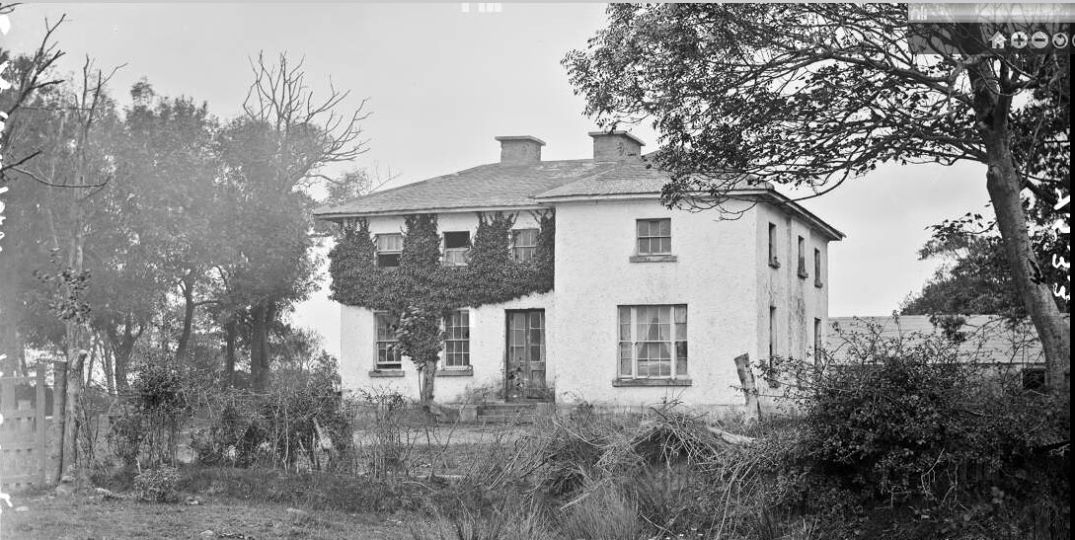 (from Glin Historical Society on Facebook)
1*882 : At Gunsboro petty sessions 8 men and 4 women were sentenced to one month hard labour under the Crimes' Act. Two youths were sentenced to 7 days in gaol with bread and water for "practising hop, skip and jump on a farm where a man had been evicted"*

**1885 : Land act enables tenants to buy out landlords, eg. George Philip Gun-Mahony sold Gunsboro's 3,464 acres for £37,000 which was equal to 15 years' rent, and Herbert sold Urlee to Kissanes. These were among the last landlords in the parish**

*1892 : An election held. Gunsboro was the only voting place in the parish. Alcohol was not permitted to be sold on the day. Mr T Sexton, a late-entry Whig candidate, was the winner. 416 voted in Gunsborough out of 593.*

**1892 : A large number of people were charged at Gunsboro with being inebriated on Pattern Day, August 15th!**

*1916 : Gunsboro beat Glouria in parish league in McElligott's Quarry Field.*

**1921 : Paddy Walsh of Gunsboro killed at Gortaglanna by Black and Tans on May 12th, along with Patrick Dalton and Jeremiah Lyons. Also killed this year was Michael Galvin**.
**1961 : The current Ferry Bridge built, with many parish people involved. It was dedicated to Seán Houlihan (killed by Black and Tans, 1920) and Paddy Walsh of Gunsboro (shot at Gortaglanna, 1921).
*1925 : Gunsboro courthouse closed.*
<<<<<<<<<
At St. Michael's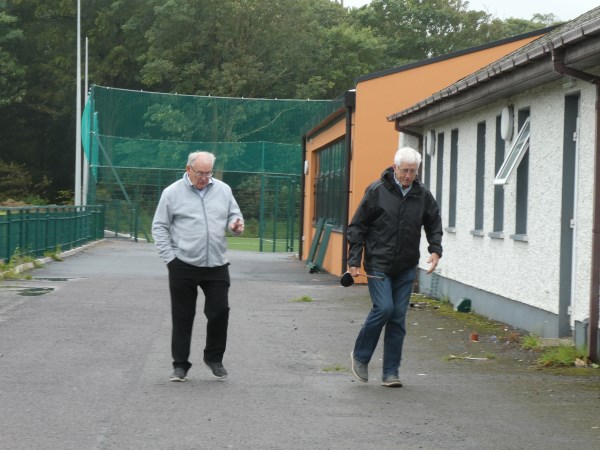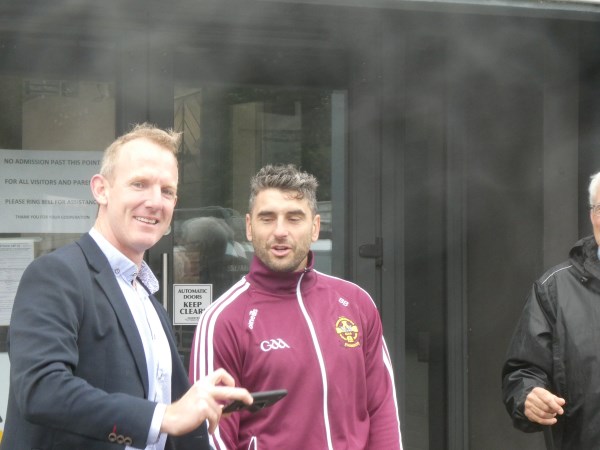 Don't you know that these socially distanced conversations were about football. Bernard Brogans senior and junior were in St. Michaell's to help launch the fundraising golf competition planned for October 23 2020.