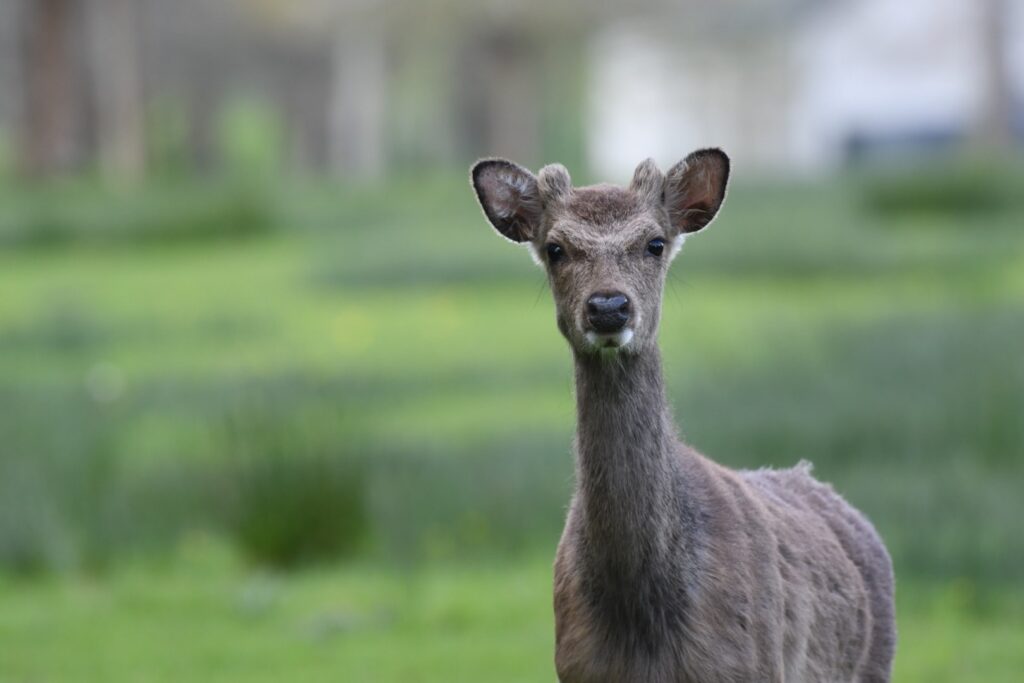 Young Sika Deer; Photo: Chris Grayson
<<<<<<<<<<
A Winning Poem
Old Ghosts
© Neil Brosnan 2022
Until today, I'd thought of you as old,
But sixty-three is far too young to die,
And as I stand here in the rain and cold,
The question I am asking still is why.
Why pick on me to be your captive muse?
A toehold on your meteoric climb,
Your love canard has made me a recluse,
Forever chained to your most hackneyed rhyme,
And publicans not taken with your verse
Nor needful of your custom to survive,
Parade in sombre garb behind your hearse;
Your status greater now than when alive.
But fallen leaves and old ghosts must away
Like nightmares at the dawning of the day.
<<<<<<<<<<<<
An Old Custom
from Folklore.ie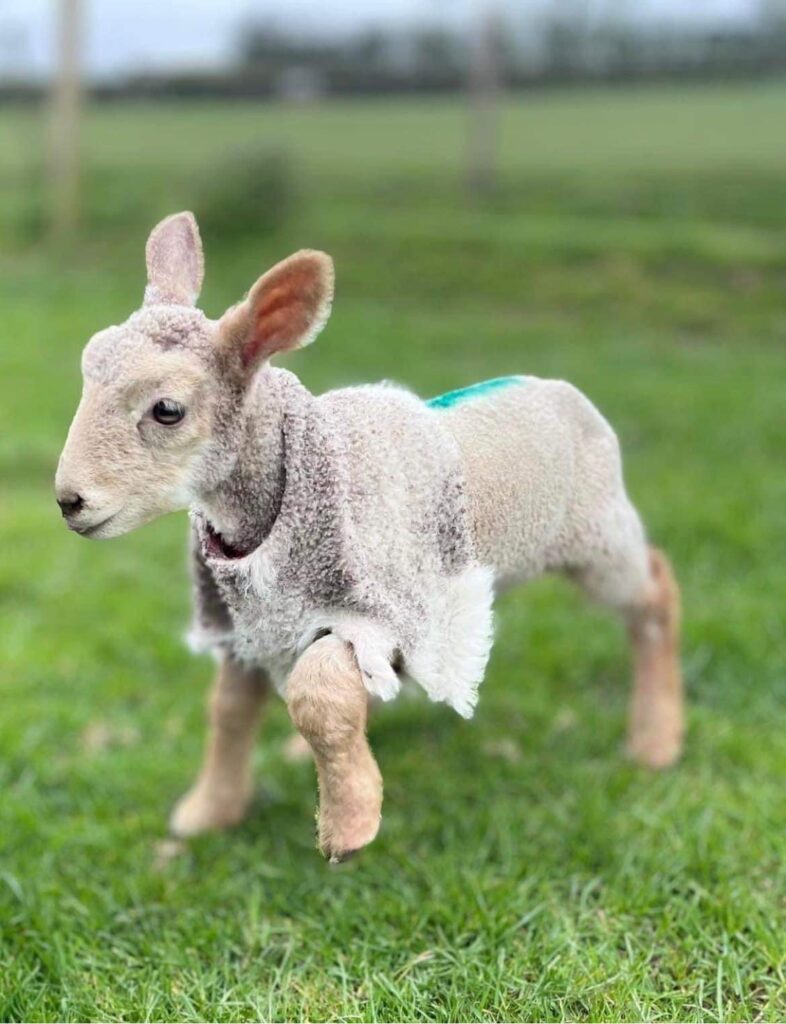 "Some of you who keep sheep will know it very well and more of you won't. These photos were sent to be a neighbour of mine, a sheep farmer called Maura Ryan up here under Mount Leinster. It's a little lamb wearing an 'adoption jacket' which was made from the skin of a lamb that died at birth and put on another spare lamb in order to get the mother to bond to her.
This has been going on in cultures all over the world for a very long time and is always special to see it – especially when it works. It's a sad and happy sight and as you can see from these photos the mammy here has taken to the little yoke and it's triving. I saw this over in rural Newfoundland too back in 2019 and great to see these photos today in my inbox."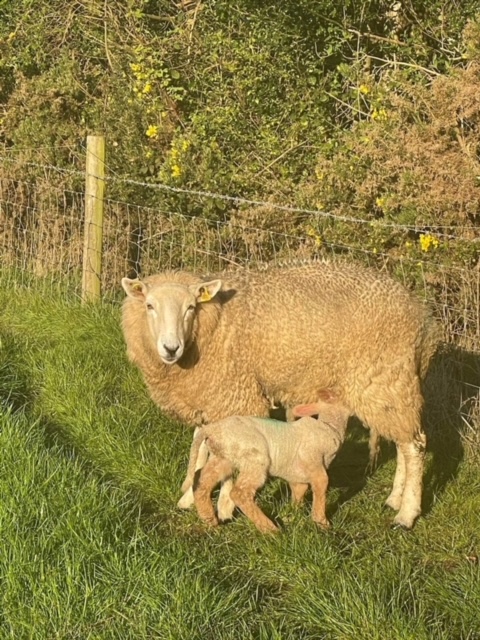 <<<<<<<<<<
Listowel Badminton Club 50 Celebration
Photos from the club's Facebook page
Listowel Badminton Club held its first invitation mixed doubles tournament fifty years ago. It is still going strong in 2023.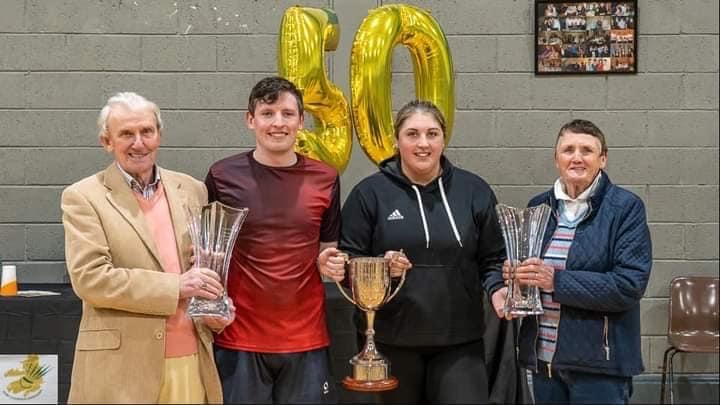 The winners of the first competition, Teresa Broderick and Patsy Sweeney with this year's winners. Teresa told the story of how the partner she was originally picked with was a no- show. Patsy, who had not intended playing, was plucked from the crowd to step up. They went on to win.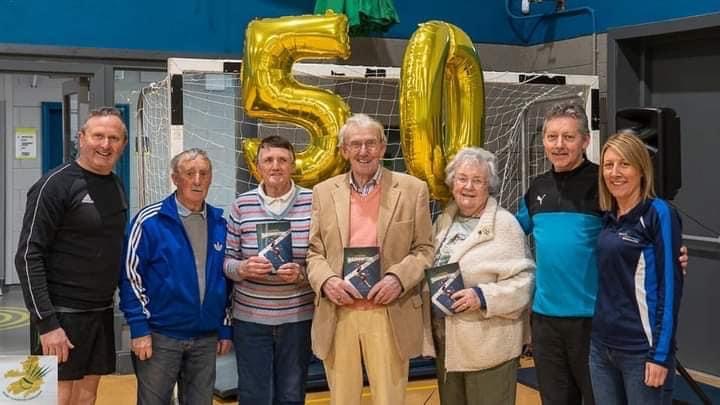 It was great to hear that a competition has been named after Roly Chute, who has spent a record 50 years training juvenile players.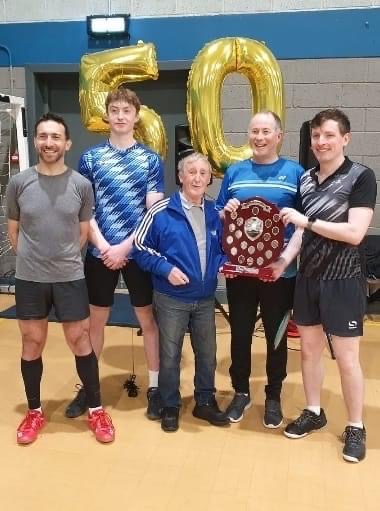 Roly presented the Roly Chute Perpetual Shield for the first time to this year's Mens doubles winners, Fergal & Sean with runners-up Adham & Ethan.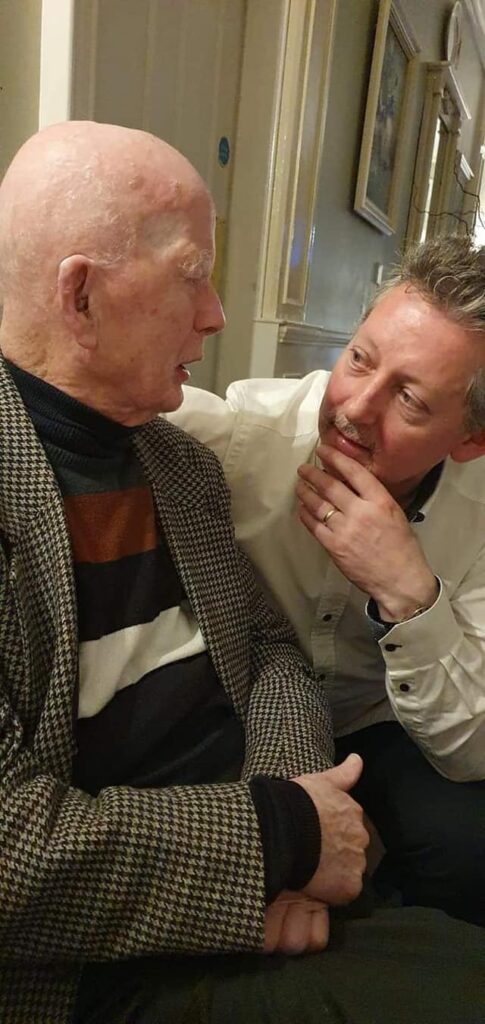 The man with all the badminton stories, Junior Griffin with Tom McElligott at the Badminton Social.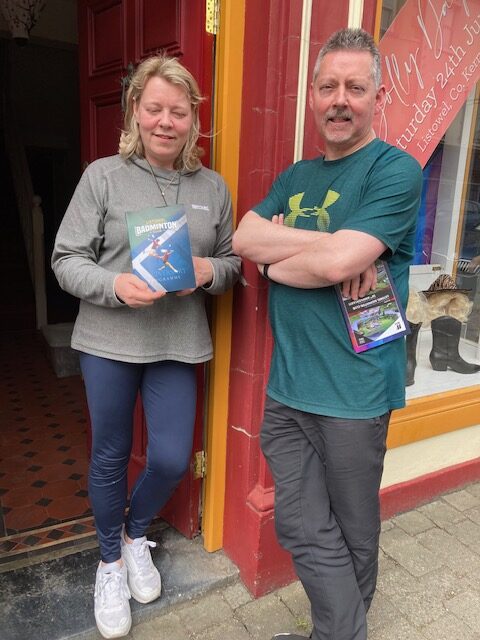 On Saturday I ran into Tom McElligott as he was delivering her copy of the commemorative booklet to Joan Flavin. He gave me mine too, a vital piece of Listowel history recorded for posterity.
<<<<<<<<
In Tralee
This is the Christy Hennessy Plaza in Tralee.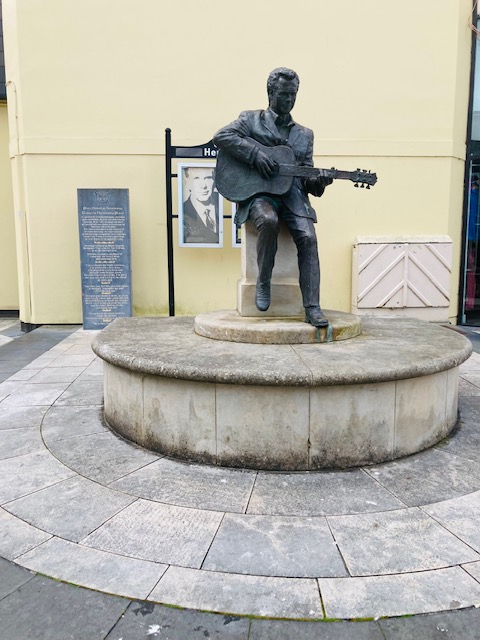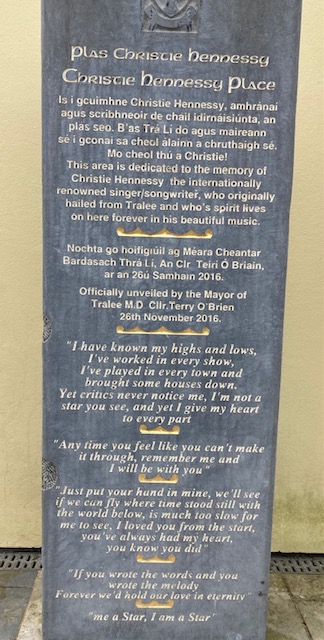 You are a star, Christy, forever remembered in your native Tralee.
<<<<<<<<
A Fact
The actors who were the voices of Mickey and Minnie Mouse were married for nearly 20 years in real life.
Wayne Alwyn passed away in 2009, aged 62 and his wife, Rossi Taylor passed away in 2019 aged 75.
<<<<<<<<<