Taming the Ballybunion Tiger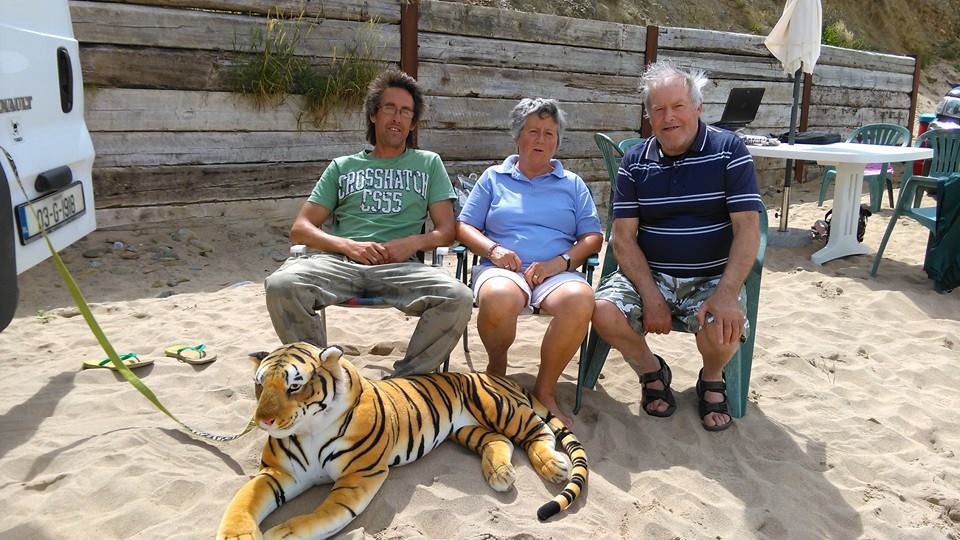 <<<<<<<<
Aah!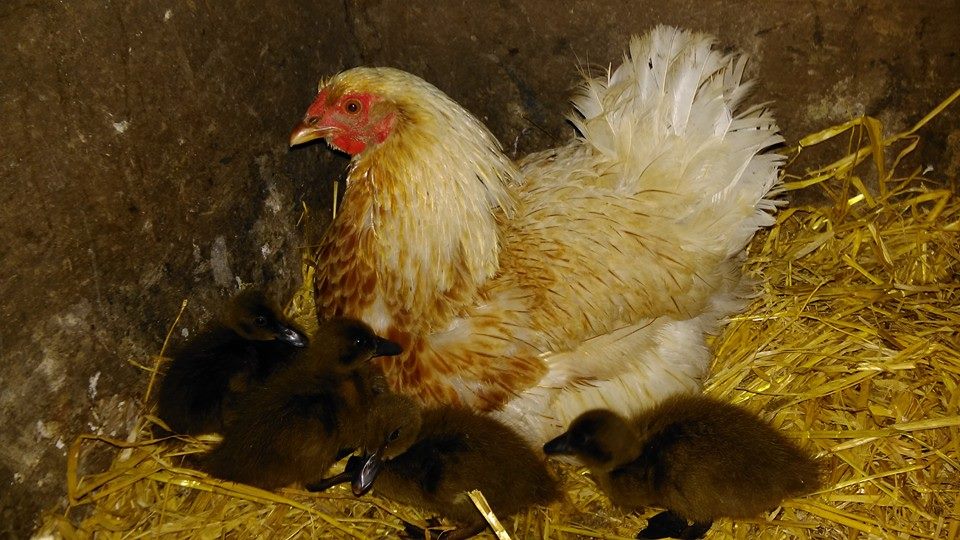 Jason of Ballybunion Prints took this lovely picture of a hen rearing some ducklings. He is also responsible for the tiger on the beach images.
<<<<<<
A Garden in Dubai
If you love flowers you'll love these photos from Maura Brennan Esmond. The garden is in the Dubai Desert and is watered by an intricate underground system of water recycling.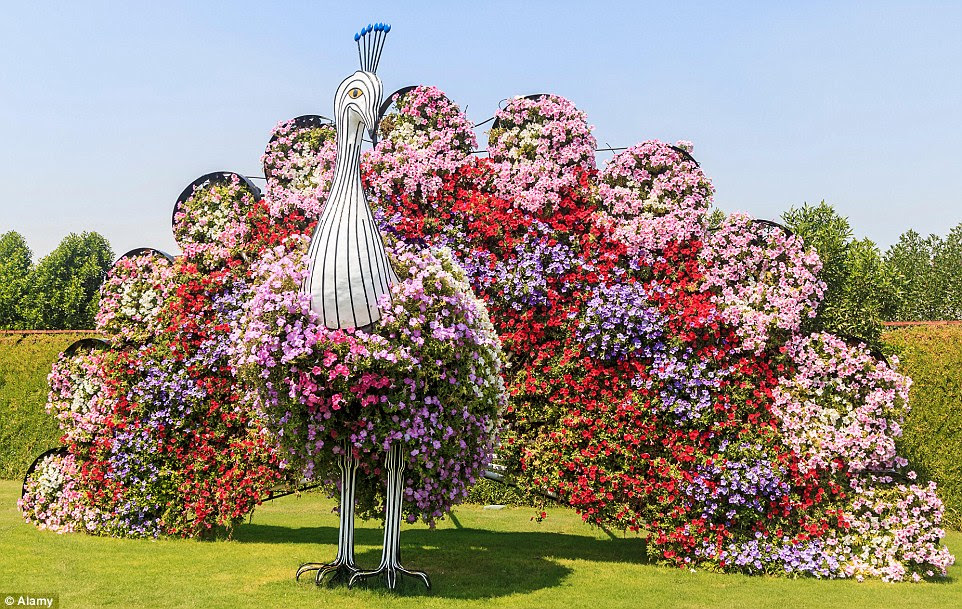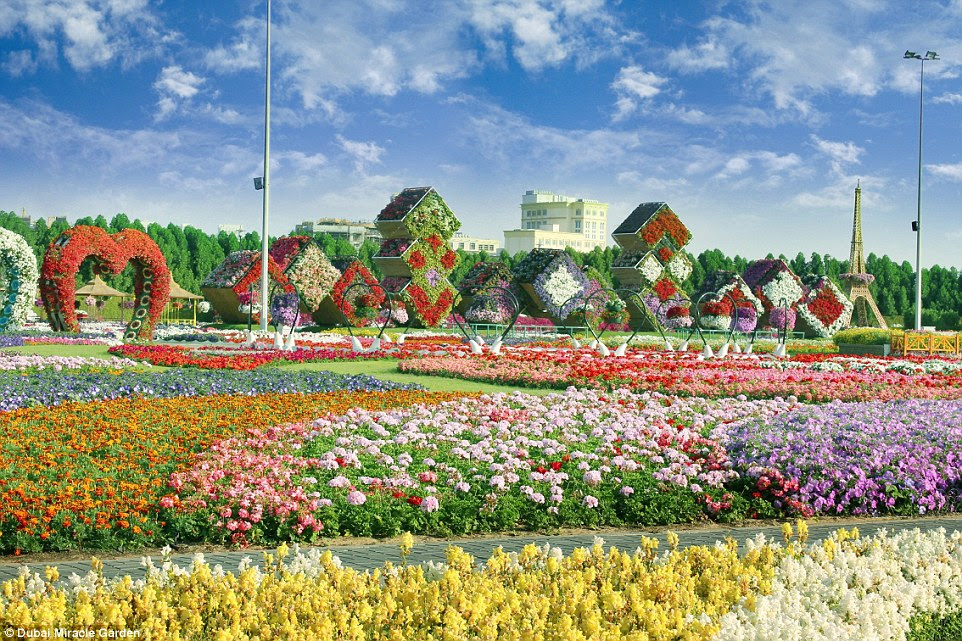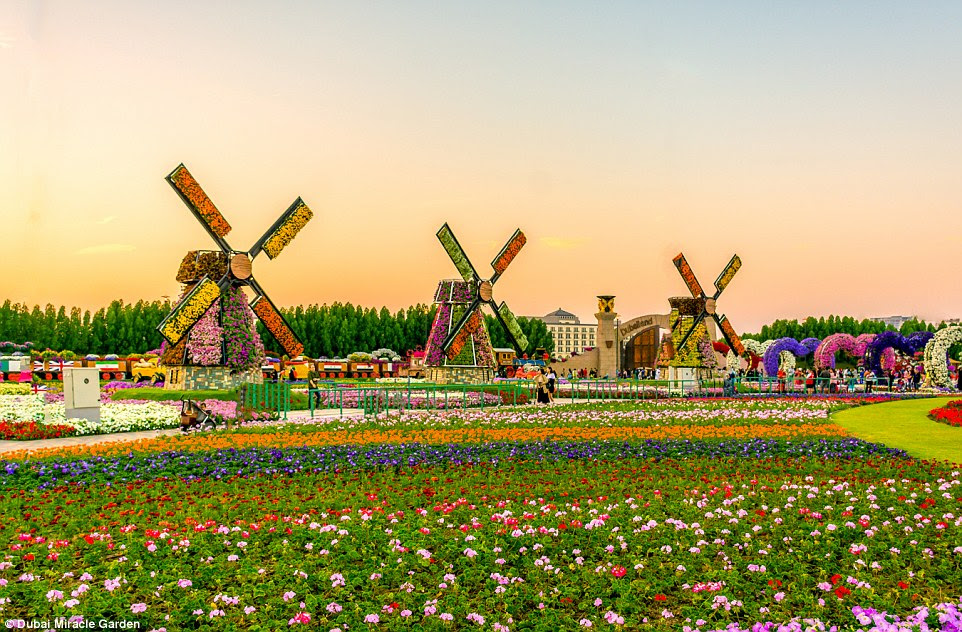 <<<<<<<<
Fleadh Cheoil na hEireann
Fleadh fever 2015 is gripping Sligo but Betty Stack remembers 1976 and 1987 when it was Listowel's turn.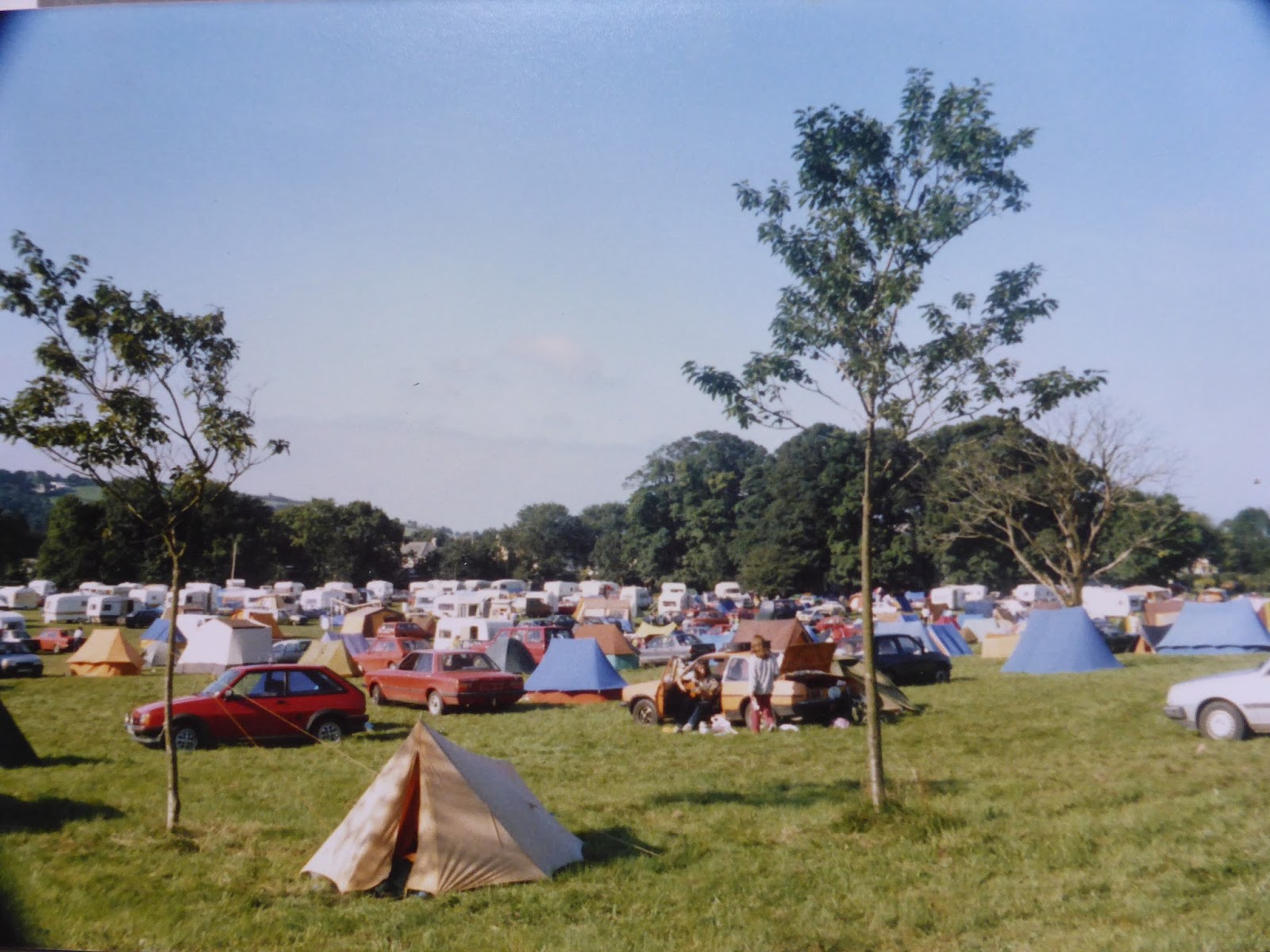 This is Betty's photo of the campsite in The Town Park in 1987.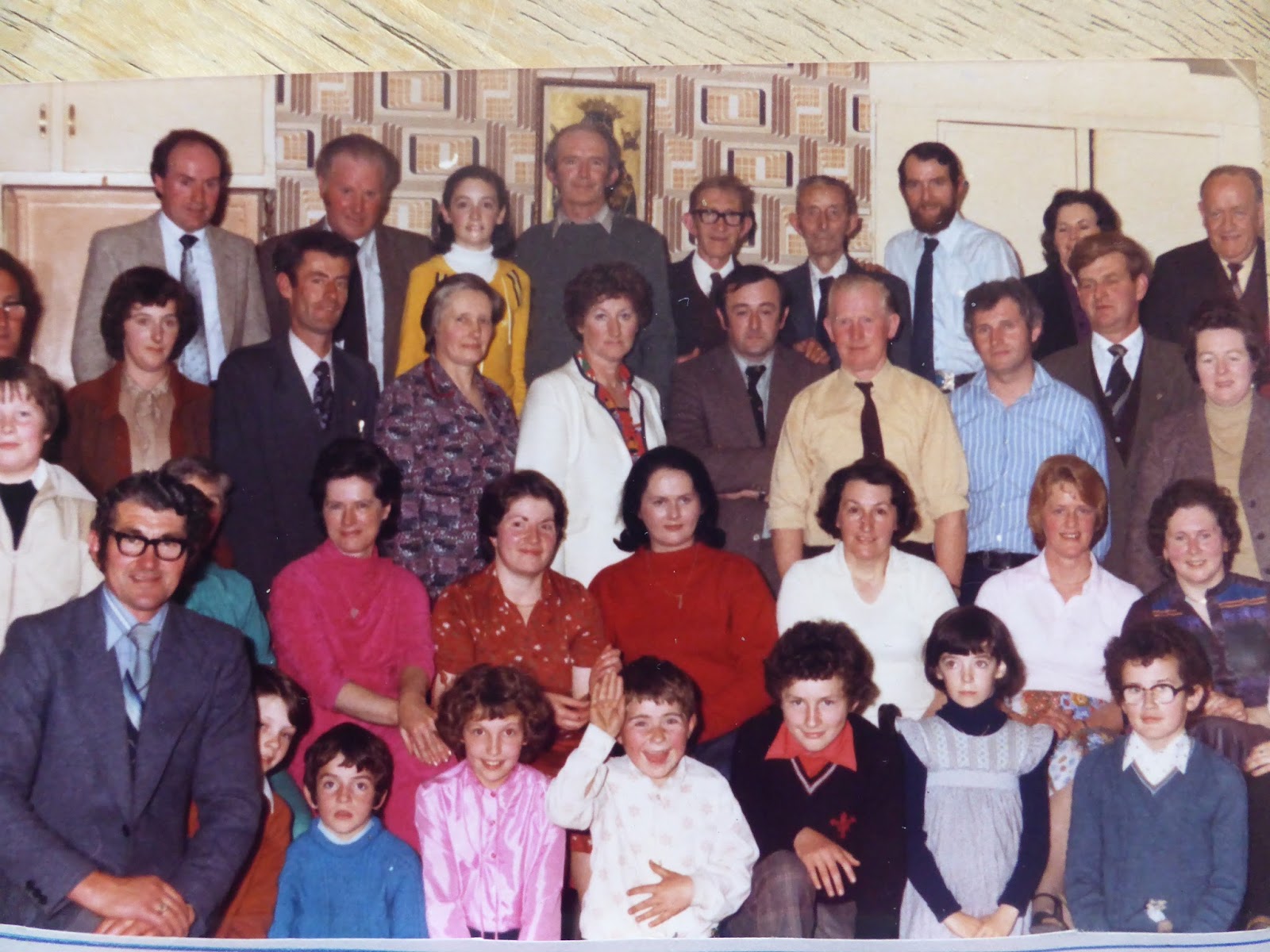 Fleadh Committee 1976
Front: Michael Dowling, Donal Cantillon, –McCarron,
Bernadine Gleeson, Christy Walsh, Seamus Stack,—- Garry Stack.
Second Row; John Gleeson, —–, Peggy Gleeson, Joan Curtin,
Anne Kennedy, Maureen O'Donnell, Josie Molyneaux, Betty Stack.
Third Row: Christy Stack, Mary Broderick, Michael Stack,
Peggy Cantillon, Mairead Walsh, Donal O'Sullivan, Sean Broderick, Mossy
Molyneaux, Jackie Walsh and Breda O'Mahoney
Back Row; Michael
O'Connell, Joe Gleeson,—–O'Donnell, John Joe O'Donnell, Timmy Brosnan, John
Joe Hartnett, Michael, McCarron, Betty Kirby and Jerry Keane.
(photos and names : Betty Stack)
<<<<<<<


Don't Forget! If you have any connection with Clounmacon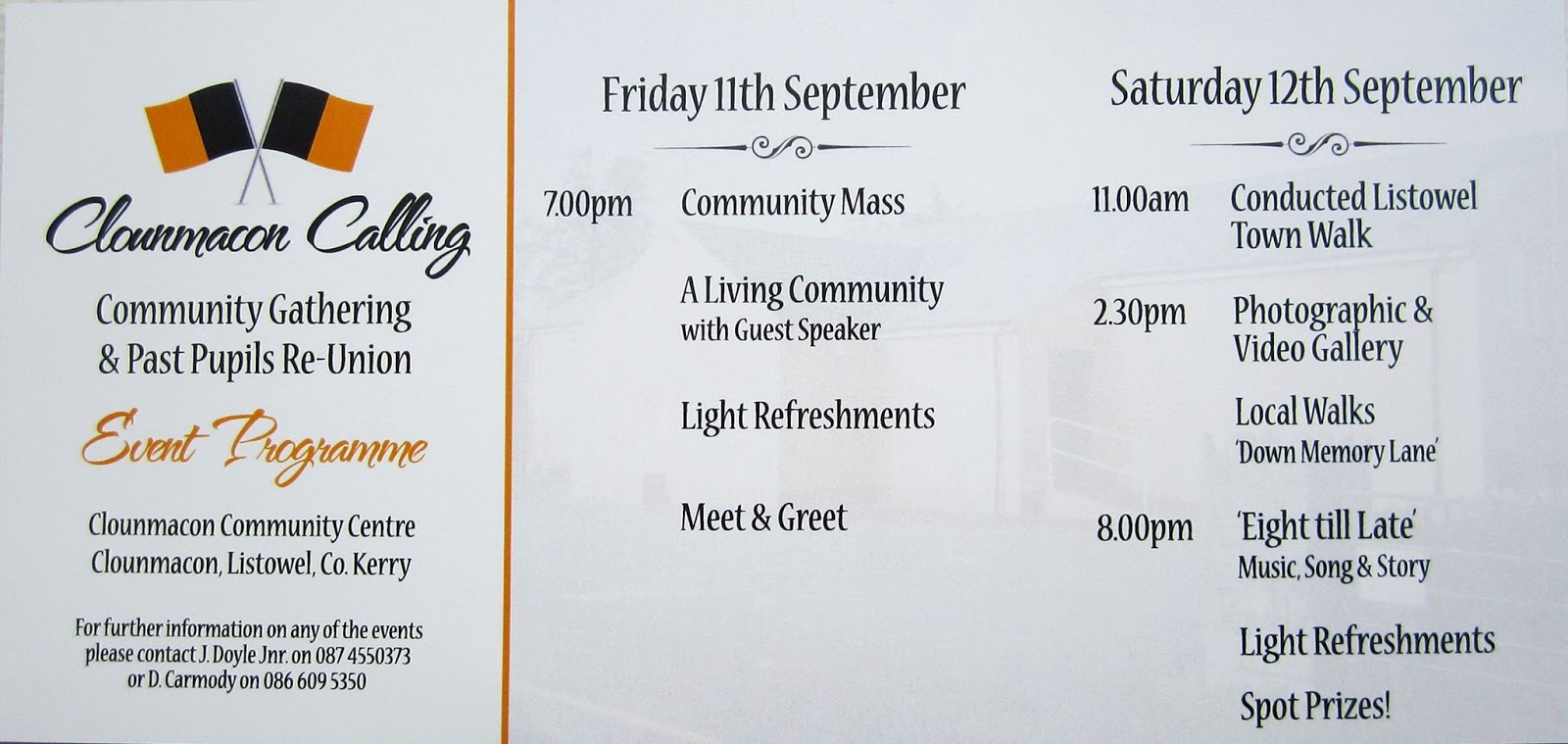 <<<<<<<


Trip Down Memory Lane


From a 1960 GAA programme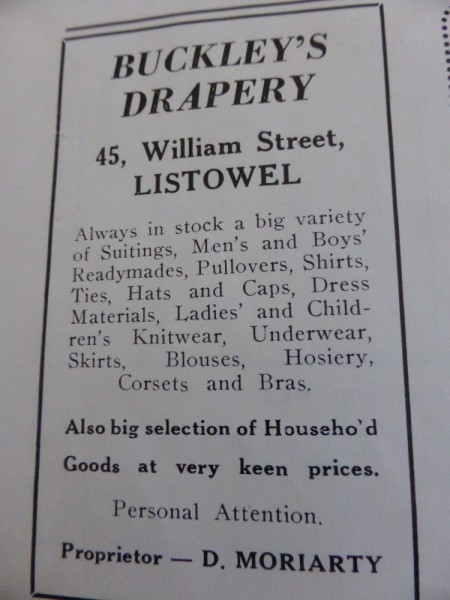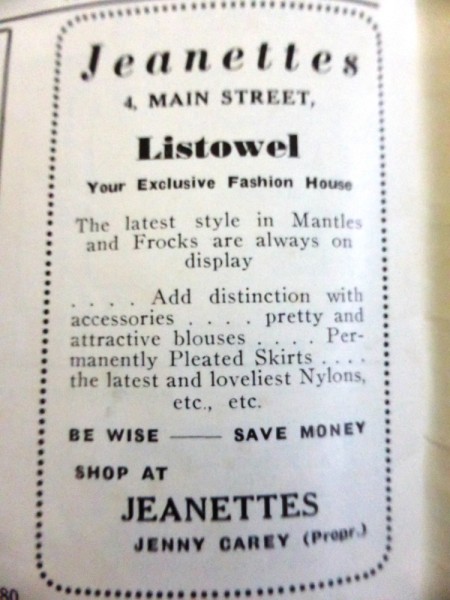 I love the references to mantles and frocks, two words you never hear nowadays. Would today's young ladies have any clue what the latest and loveliest nylons were?
Talk about everything from a needle to an anchor, and the shopkeeper only takes a small profit.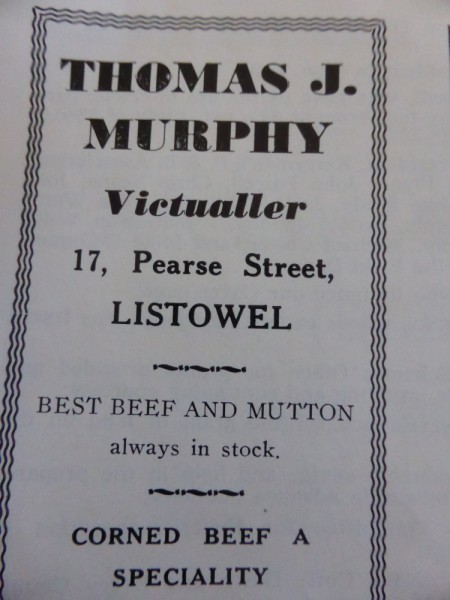 Now there's a puzzler. Where is Pearse Street, Listowel?