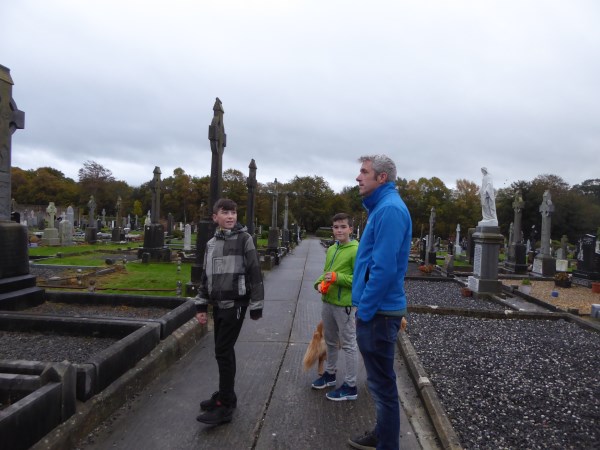 Today is All Souls Day. Traditionally it is the day for visiting the resting places of our dead loved ones. It is a day for remembering those who have gone before us.
<<<<<<<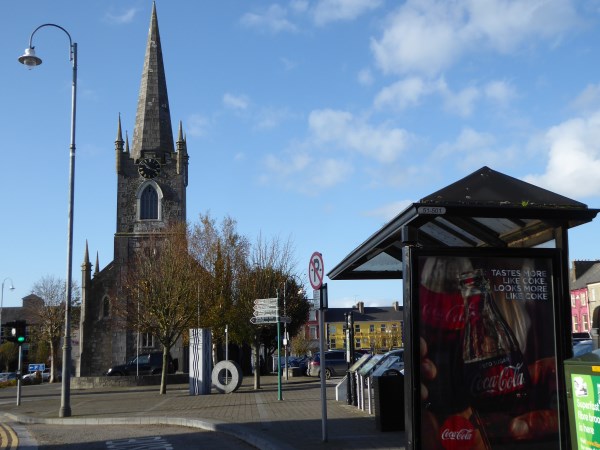 The Square, Listowel in Autumn 2017
<<<<<<<
New Local Health Product in Town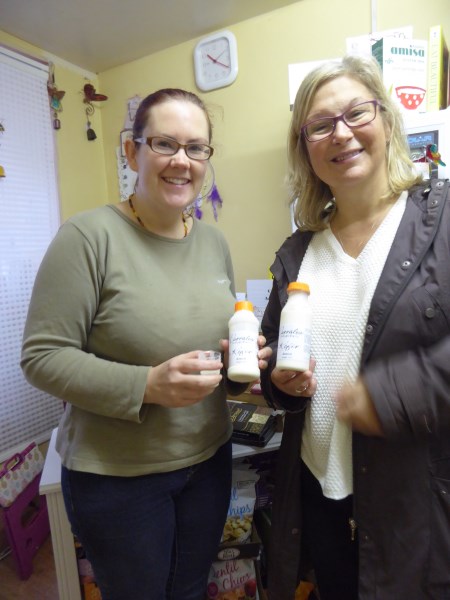 Elaine of Halo Health introduces customer, Carine Schweitzer of Cork to a new Moyvane product, Kefir Milk.
"What is Kefir ?" you ask
Wikipedia has the answer;
Kefir or kephir (/kəˈfir/ kə-FEER),[1][2] alternatively milk kefir, or búlgaros, is a fermented milk drink that originated in the Caucasus Mountains made with kefir "grains", a yeast/bacterial fermentation starter.[3] It is prepared by inoculating cow, goat, or sheep milk with kefir grains.[4] Traditional kefir was made in goatskin bags that were hung near a doorway; the bag would be knocked by anyone passing through to help keep the milk and kefir grains well mixed.[5]
Its health benefits are numerous and if even half of the claims are true we should all be drinking it.
<<<<<<<<
Something to Look Forward To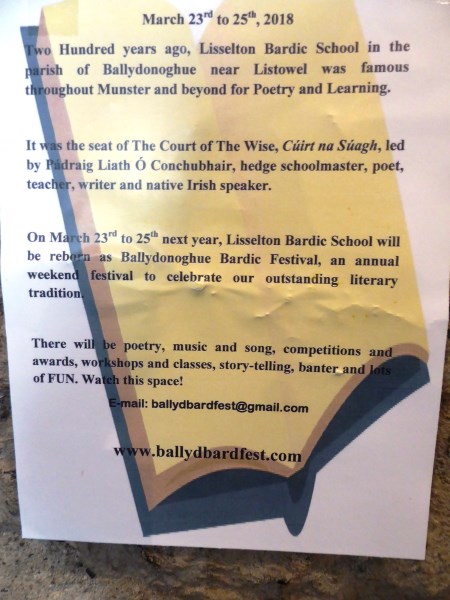 <<<<<<<<
Australian People with a Listowel Connection
This is what Fáilte Ireland refers to as "the shoulder season" between summer and Christmas. This time of year is a popular time for our friends from down under to visit us. Last week I met two families who have grown to love Listowel and Ireland because of some lovely welcoming local people.

Berenice and Lionel came to Ireland first to trace family and to meet Jack McKenna who is a cousin. They stayed with Kathy Walsh at Gurtinard House. They had a great time. It was Race Week but Billy Keane found them a seat in his packed pub, John McKenna took time out to show them the family connected locations his mother Sue had told them all about in a long and productive visit. They fell in love with Listowel and resolved to return.
Gurtinard House on their first visit was a work in progress so they were anxious to see what progress Kathy had made. They were well impressed with the changes to the house and garden. They came this time during Storm Ophelia. Kathy lit a fire and they sat around like old friends and reminisced. Their trip to Ireland took them to locations all over the country, including a visit to prospective in-laws in Mayo.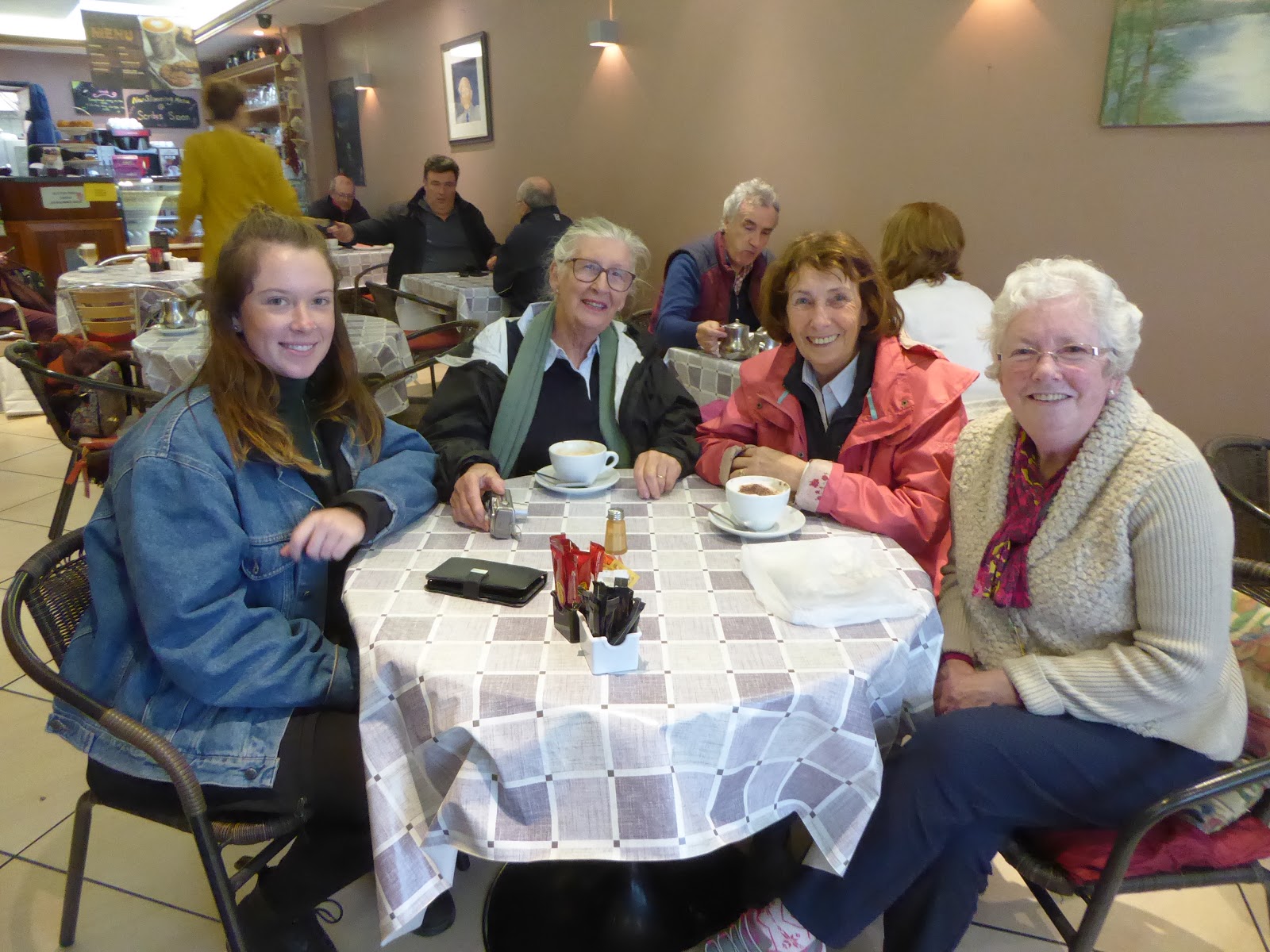 These Australian visitors whom I met with their friend and mine, Mary Sobieralski, in Scribes had also explored Ireland, North and South. They are Trish and her granddaughter, Sarah Jane. Sarah Jane is on her grand tour. She has been all over Europe (a spell in Turkey was her favourite) and then her Gran joined her for the last leg in Ireland.
Why Ireland?
They came to visit Trish's friend, Mary . Mary and Trish met over twenty years ago when Mary and her late husband, Wulf, toured Australia. They have stayed in touch ever since and Mary visited Trish in Australia when she went there on a holiday with her son a few years ago.
These two stories are proof, if proof were needed, that lovely welcoming people like Kathy and Mary are our unsung tourism ambassadors.
<<<<<<<<


Brogans Boys Before they were Famous


Well, maybe one of them was already famous .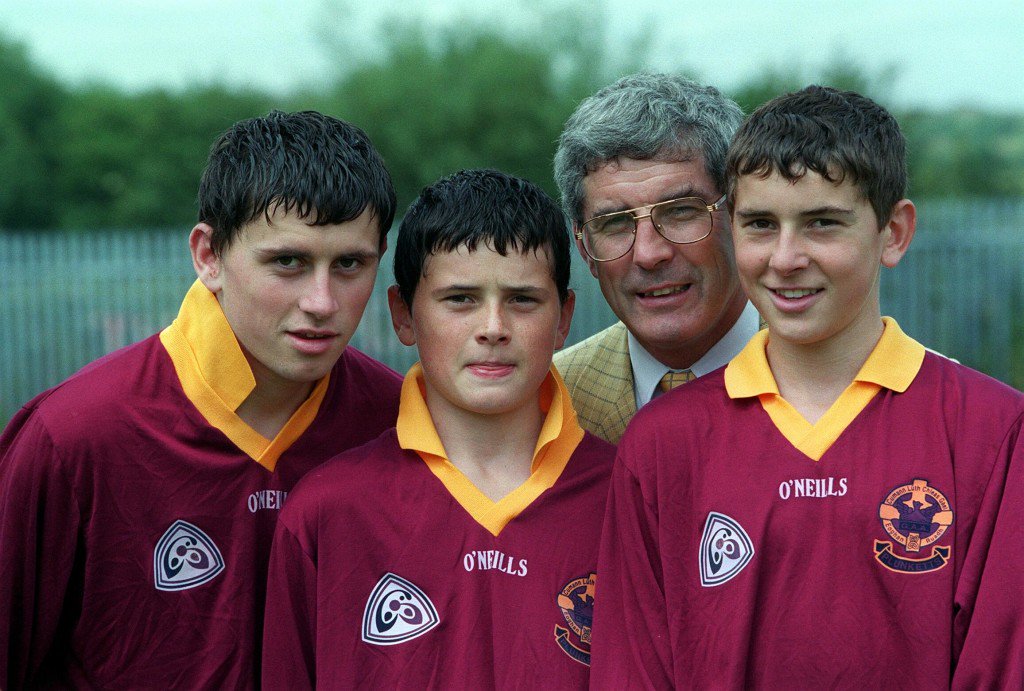 Photo: Kieran Cunningham on the internet
<<<<<<<


KDYS Halloween Parade 2017


There was a greta turnout for this year's Halloween parade on October 31 2017. The weather was perfect for it.