Upper Church Street on Sunday morning Dec 6 2020
<<<<<<<<<


Winter in Cleveland and Ballincollig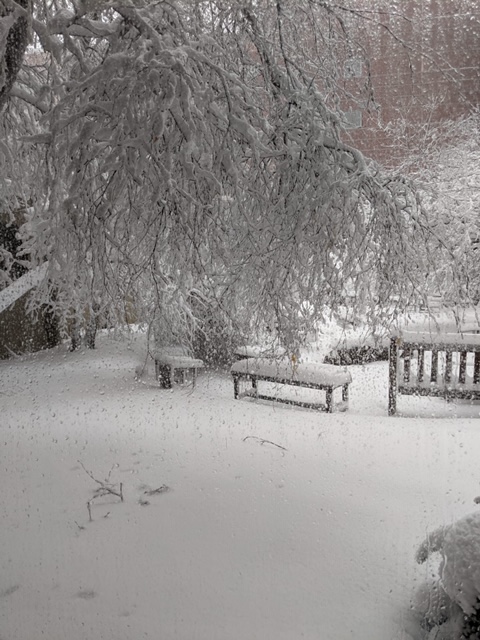 My nephew and family in Ohio are snowed in.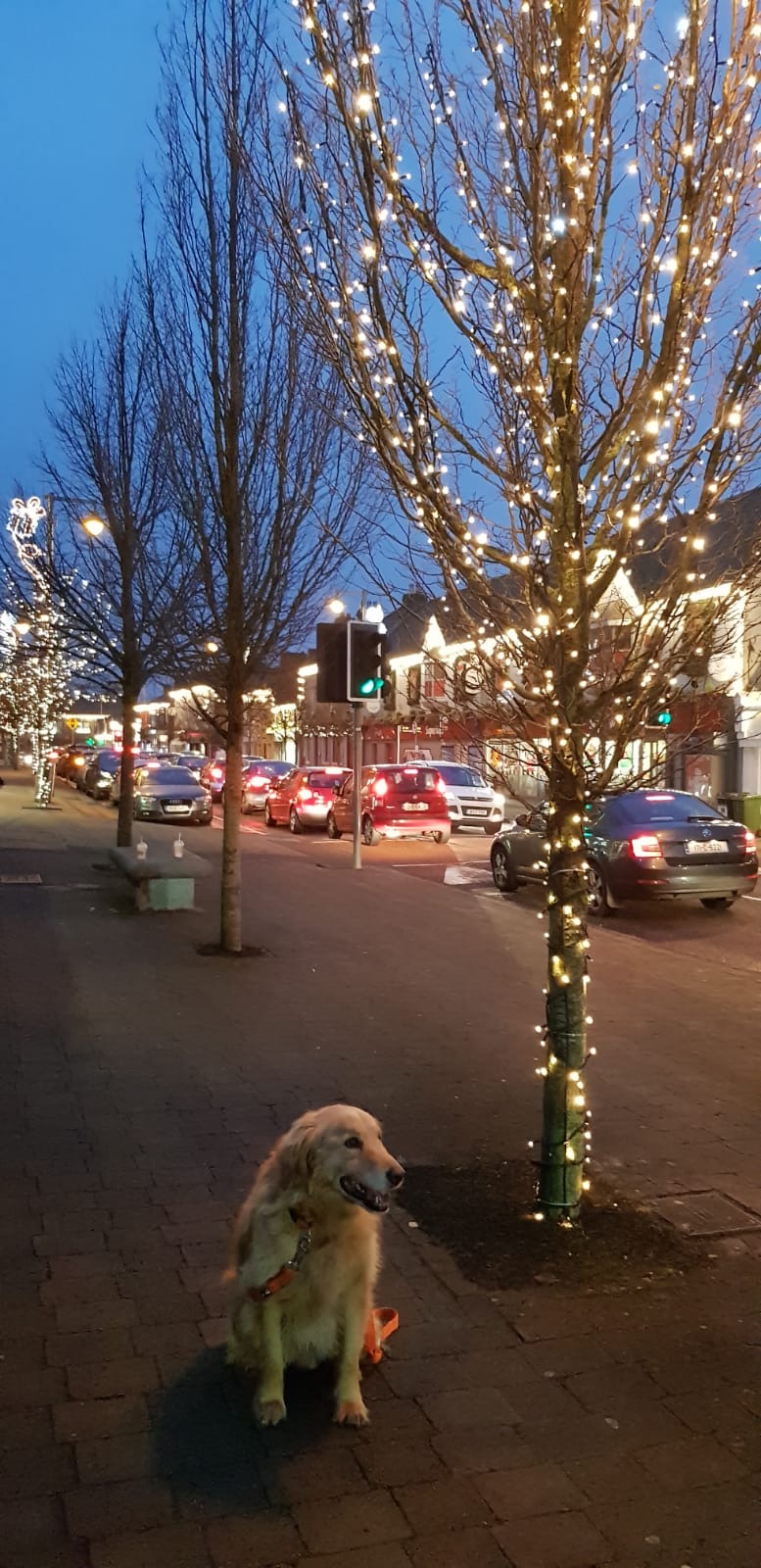 Helios, at home in Ballincollig is enjoying walks in wintry sunshine.
<<<<<<<<
Some Local Altar Boys
Éamon ÓMurchú sent us these lovely old photos which were taken by his late father.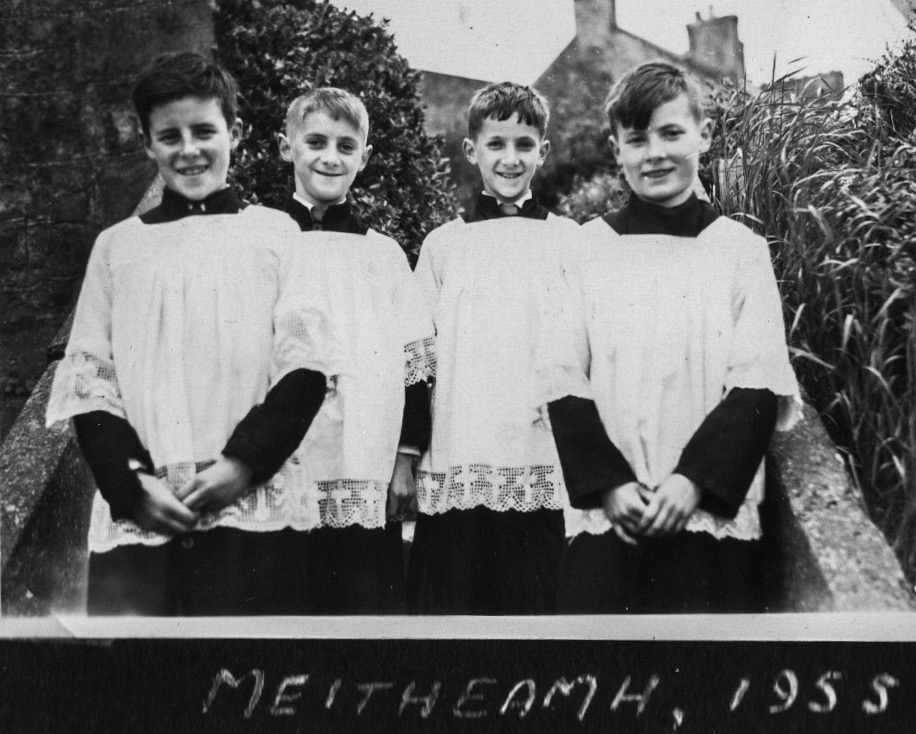 Jim Flaherty, Breandán ÓMurchú, Éamon ÓMurchú and Michael Loobey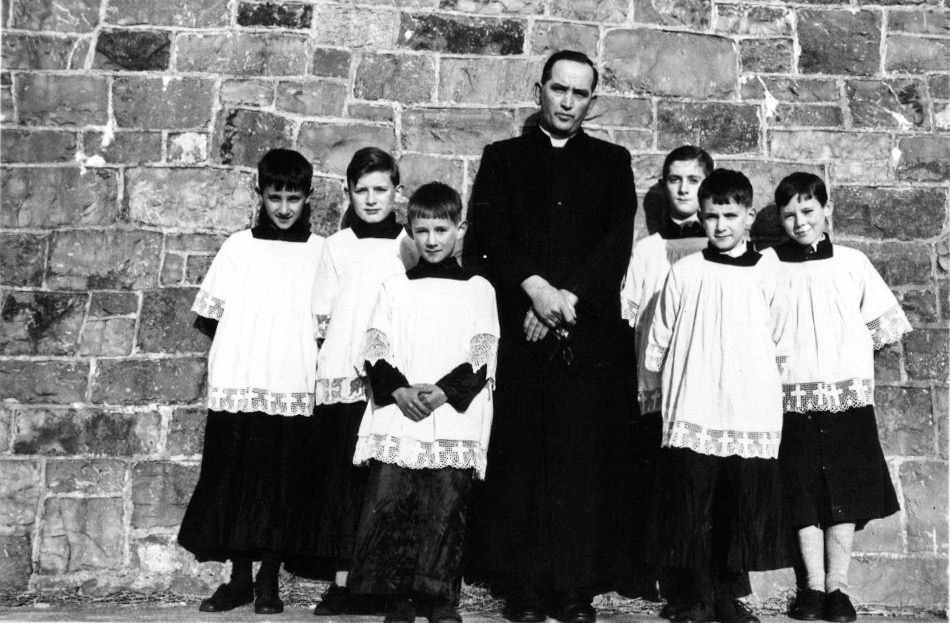 Éamon ÓMurchú, John Keane, Ciarán ÓMurchú, Fr. Moore CC, Breandán ÓMurchú, Caoimhín ÓMurchú and Paddy Keane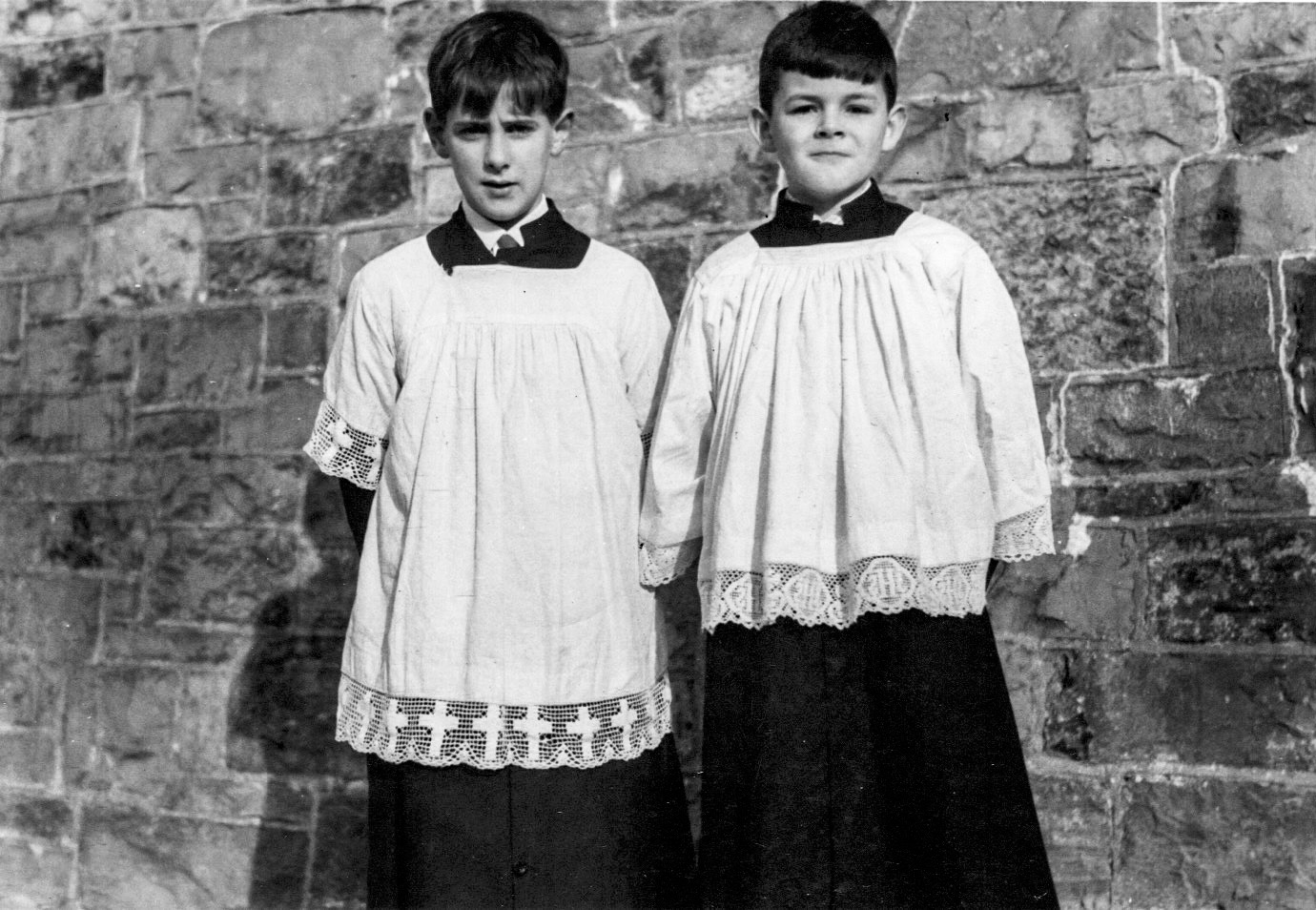 Aodán ÓMurchú and Pierce Walsh
<<<<<<<
A Hedge School and a Teaching Legacy
From Bertie O'Connor, Dec. 1st; Today 177 years The Ardoughter Hedge School closed. Established in the Spring of 1714 during the Penal Laws by Thomas Laidir Ua hAnnrachain (Strong Thomas Hanrahan) a spoilt cleric from Murhur in Moyvane. Over the entrance he wrote ' mol an oige agus tiocfaidh siad'. He taught reading, writing, mathematics, astronomy and latin for which he charged a fee. The Principles of Freedom 'Preserve the Glory of thy Race Die or Live Free' he taught gratis. Today 10 generations later many of his descendants continue in his profession to name but four Brid Ni hAnnrachain Dublin; Kelly Rose Hanrahan London; Sinead Ni Chonnchubhair Japan and Niamh Ni Chonnchubhair Ukraine.
<<<<<
Mystery Battle
Bob wrote to us a while ago about an old battle remembered by his Irish ancestors.
"During the disturbance and the introduction of British troops at Ballybunion
my mother and yours acted as nurses for the wounded, Skirian
( his spelling – perhaps mis-spelling ) was used as a hospital for both sides.
When we were in Ireland ( they visited when they were young )
I would run every morning to the Dairy where the road bends to the right
and the river is behind you, that's where the "Machine Guns" were set up on the hills
on the left, the British troops "in enfilade" ( lined up with defensive position )
it must have been horrendous there was no way out,
My Mother said "the firing lasted all night" ."
Parentheses are my comments, quotation marks are his.
Do you know anything about this incident? It really is not that important, just one thing in a million in my family history
I don't know and no longer have anyone to ask.
We didn't solve the mystery for him. I think the battle might be one of the many
skirmishes between the Auxiliaries or Black and Tans and the IRA around
100 years ago.
Bob wrote again to say thanks for trying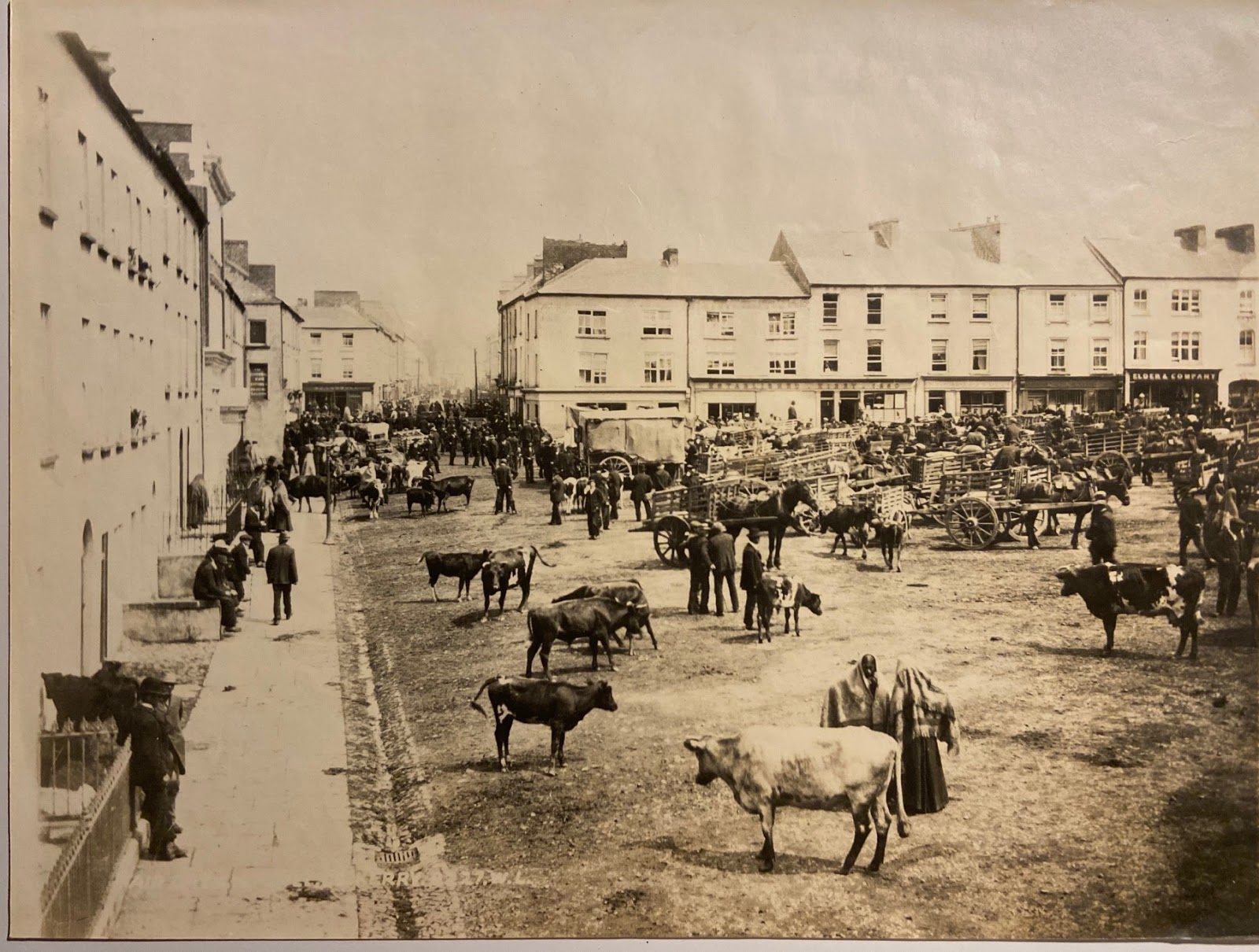 Hi
I wanted to thank you for trying to find an answer to my question before.
I don't know if you would find this interesting.
My understanding is it belonged to my Great Aunt Kit who had a bar and apartment
in the square.
It passed to my Grandmother, then Hung in my Uncles until recently.
Sadly as one of few of my cousins who never made it there to visit
it sometimes seems
to represent Listowel when my Grandmother was young.
Although it may be well older than that,
or somewhere else for all I know but that's what I was told.
I hope that you and yours are well and safe there.

Bob