<<<<<<<<<<<<<<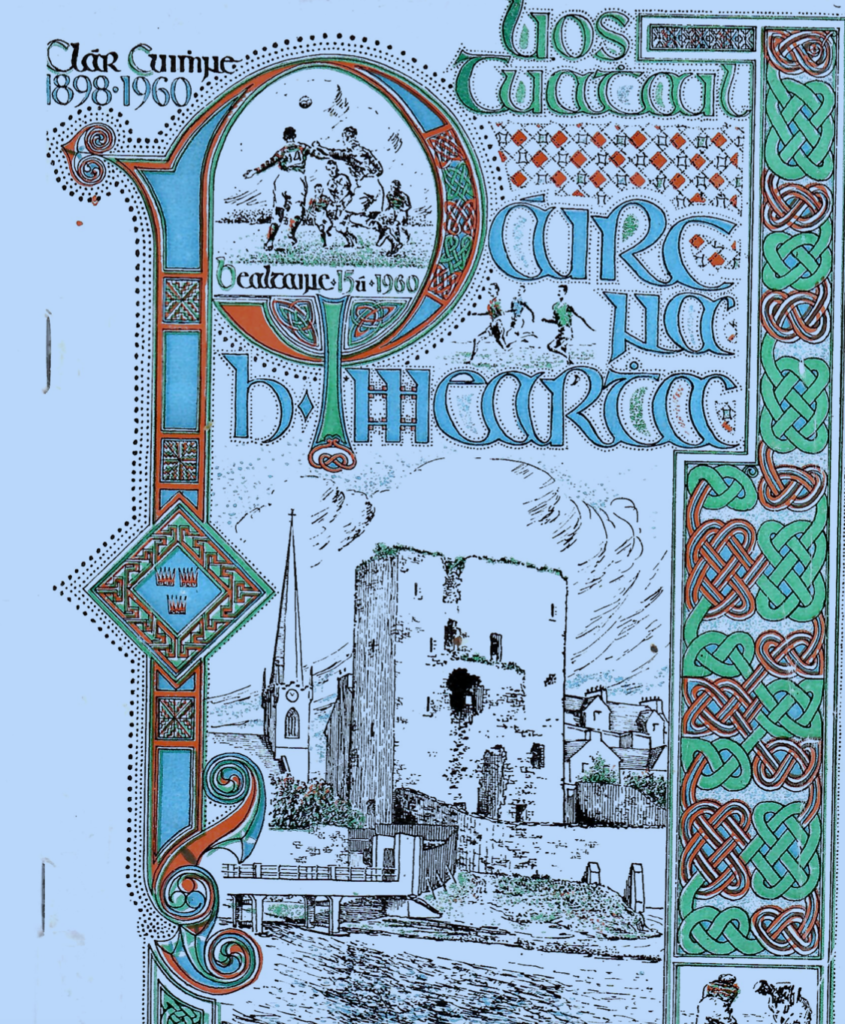 The beautiful artwork for the cover of the commemorative programme to mark the official opening of the upgraded sports field in 1960 was the work of Listowel artist, Michael O'Connor.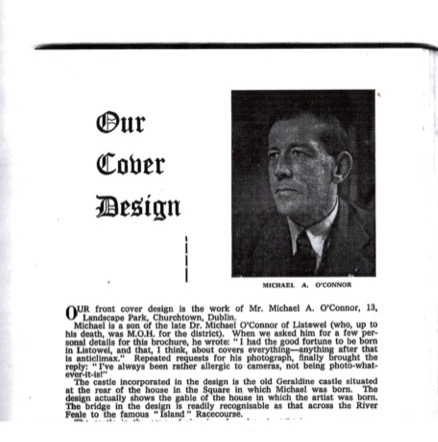 <<<<<<<<<<<<<
+ Marie Moloney Martin R.I.P.+
Marie Moloney passed away on July 4 2021. Here her dear friend from her schooldays in Listowel kindly consented to write an tribute to her for Listowel Connection.
Marie (Moloney) Martin
It was such a shock to hear of the unexpected death of my lovely friend Marie Moloney (Martin) on Sunday 4th July. We had been friends since we started in Babies class in Presentation with Sr. Frances.
Marie had many friends of course through her life and I was lucky to be one of them. What fun we had during our childhood years playing 'shops' and 'housies' in her home in Gurtinard. We spent many a carefree day in the fields around the house and in the Square with Brenda Dillon and Berenice Mulcahy.
All through the years since then we have dipped in and out of each others' lives in one way or another. Marie, as well as being a very glamorous girl was also a creative and imaginative stylist as well as having a great singing voice. But most important of all, like her sister Kay and her late brother Jimmy, she had a very warm engaging personality and had a great Listowel sense of humour.
Having qualified as PE Instructor in Sion Hill, she emigrated to England in her twenties to join British Airways as an Air Hostess. Later her good friend Kathy Corridan (Market St) joined her at BEA's sister airline BOAC. Kathy died prematurely seventeen years ago. For the past thirty or more years, even though we seldom met, due to geographic and family commitments, we corresponded every Christmas. I looked forward to her long newsy letters and she did likewise to mine, particularly if I referred to people by the 'nicknames' we had given them in a good natured way, long ago. Not very P.C. now!
Marie had a very happy and exciting life with her husband Geoff, who as a judge. He had assignments in Tonga, St. Helena & The Turks & Caicos Islands. Earlier Marie lived in Hong Kong where she met with another of our childhood friends – the late John Keane (Church St), who was then in the Hong Kong Police. John was the brother of Nora Keane Moriarty.
Marie is survived by her husband Geoff, her daughters Mair & Léan, her grandchildren Joseph, James, Evie, Tom and her sister Kay.
Until we meet again Marie, Slán agus Beannacht.
I will always cherish your memory.
M.D.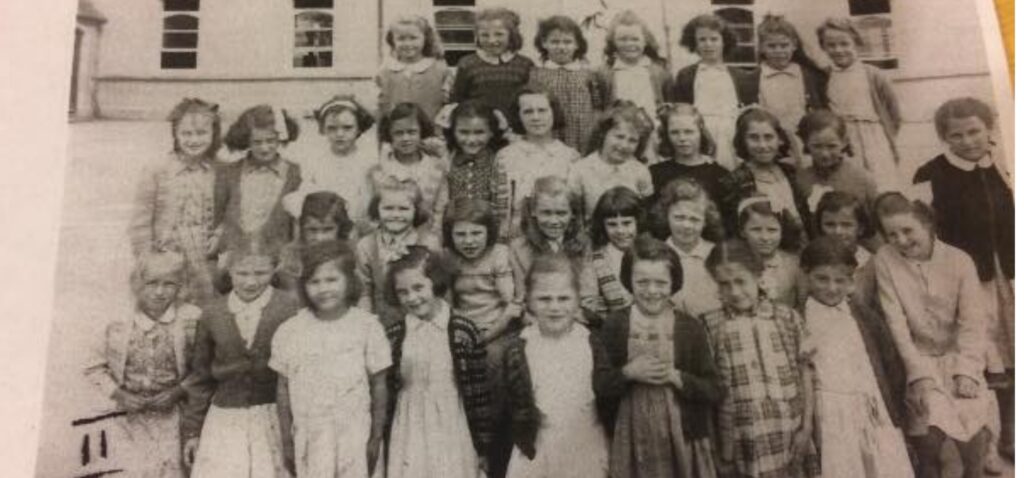 <<<<<<<<<<<<<<
Cycling Club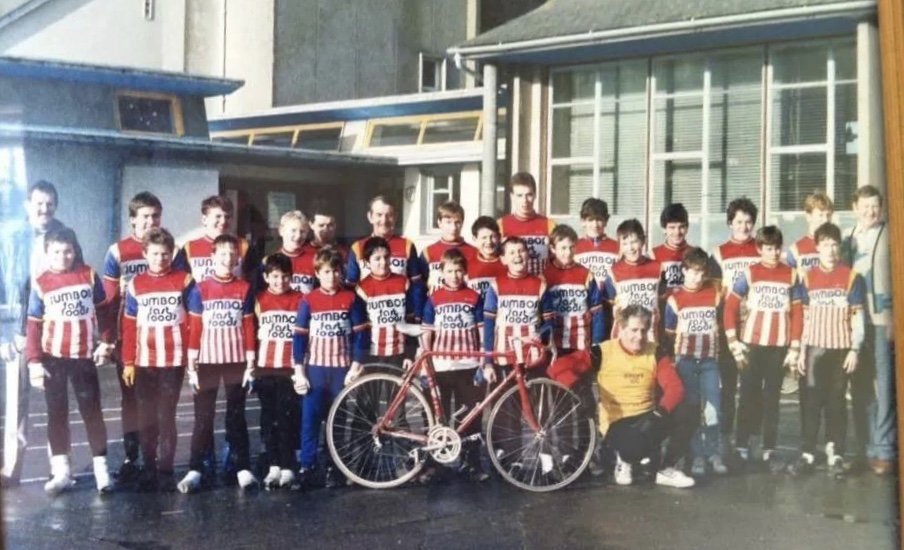 Jumbos Cycling Club 1988….Photo; John Daly on Facebook