Pub Theatre in John B.'s
My father died when I was seven. My mother wore no colour but black for a full year. The radio was only turned on to hear the news and weather forecast. We had no television. There was no music in the house. We went to town only for shopping once a week and to go to mass on Sundays. Laughter and shouting or halooing was discouraged. Anything by way of enjoyment was absent from our lives for a long 12 months.
Thank God things have changed and we now know that keeping the lost loved one's spirit alive and present to us is much more healthy than constantly reminding ourselves of an absence. We are now encouraged to remember the loved one and to live, laugh and enjoy ourselves as normal.
In the week of his mother's death, Billy Keane put on the "shop face" and "hoored it out" as best he could on Thursday night last. Thursday night is pub theatre night in John B.s. Billy banned any sad talk but inevitably the night was tinged with sorrow for the lady of the house.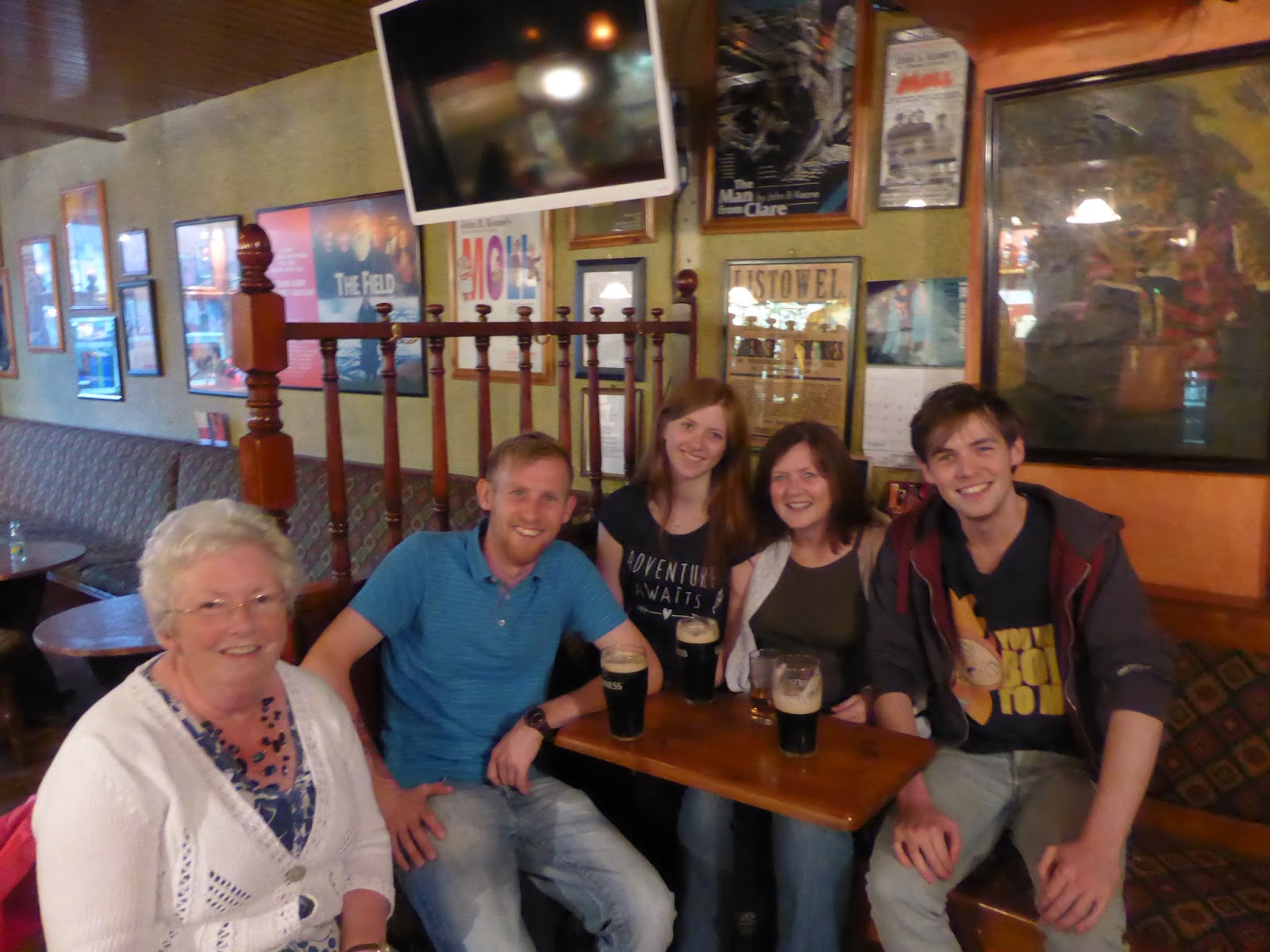 I was there on Thursday evening with Fran Blyth and her family. Fran is the great granddaughter of the poet Thade Gouran. Michael, Alexis and Sean are his great great grandchildren. They had come from England to connect with the homeland of their ancestors and to sample life in North Kerry.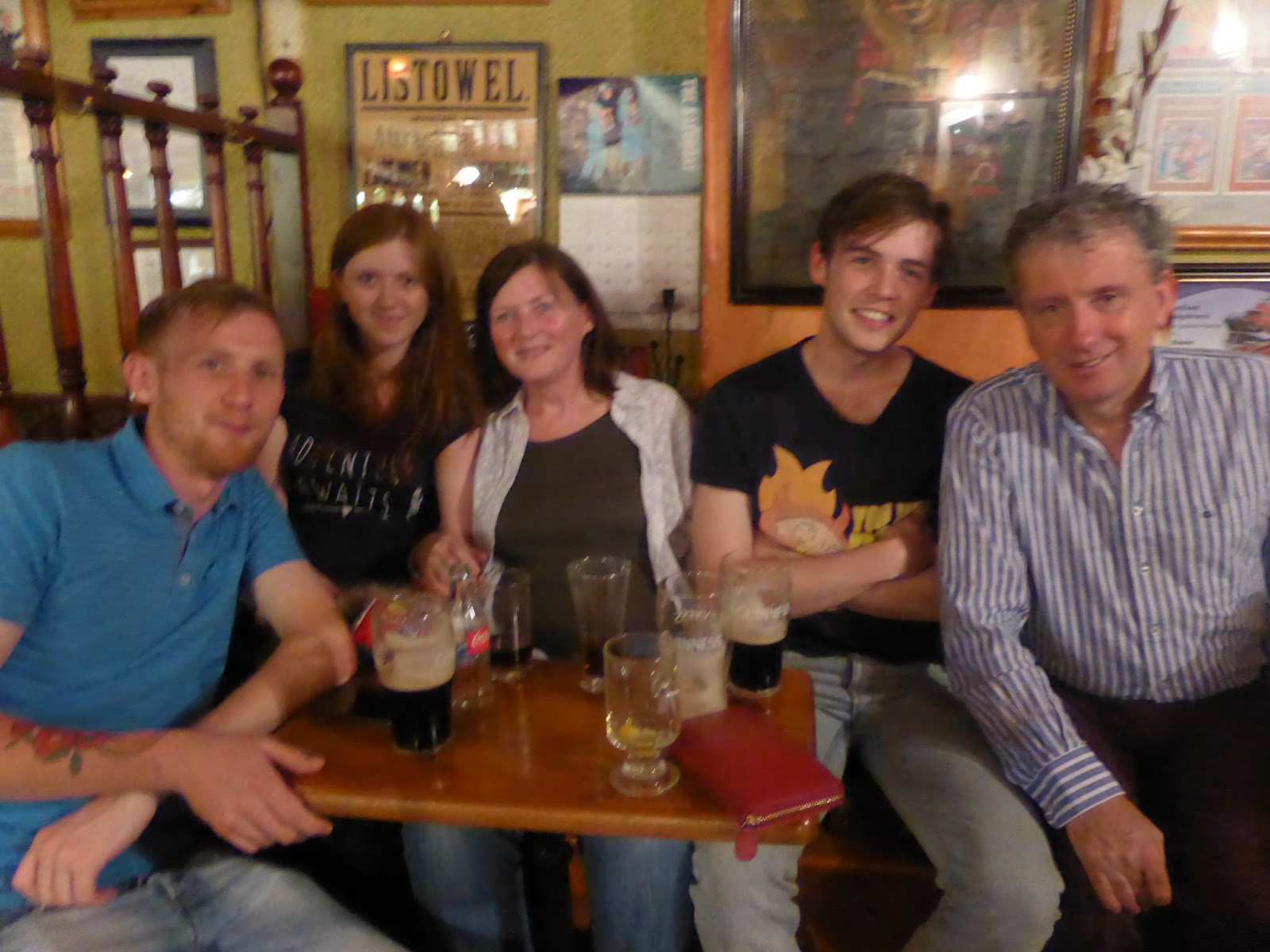 They were all thrilled to pose with Billy and even more thrilled when he recited The Yorkshire Pig, one of Thade Gowran's better known works.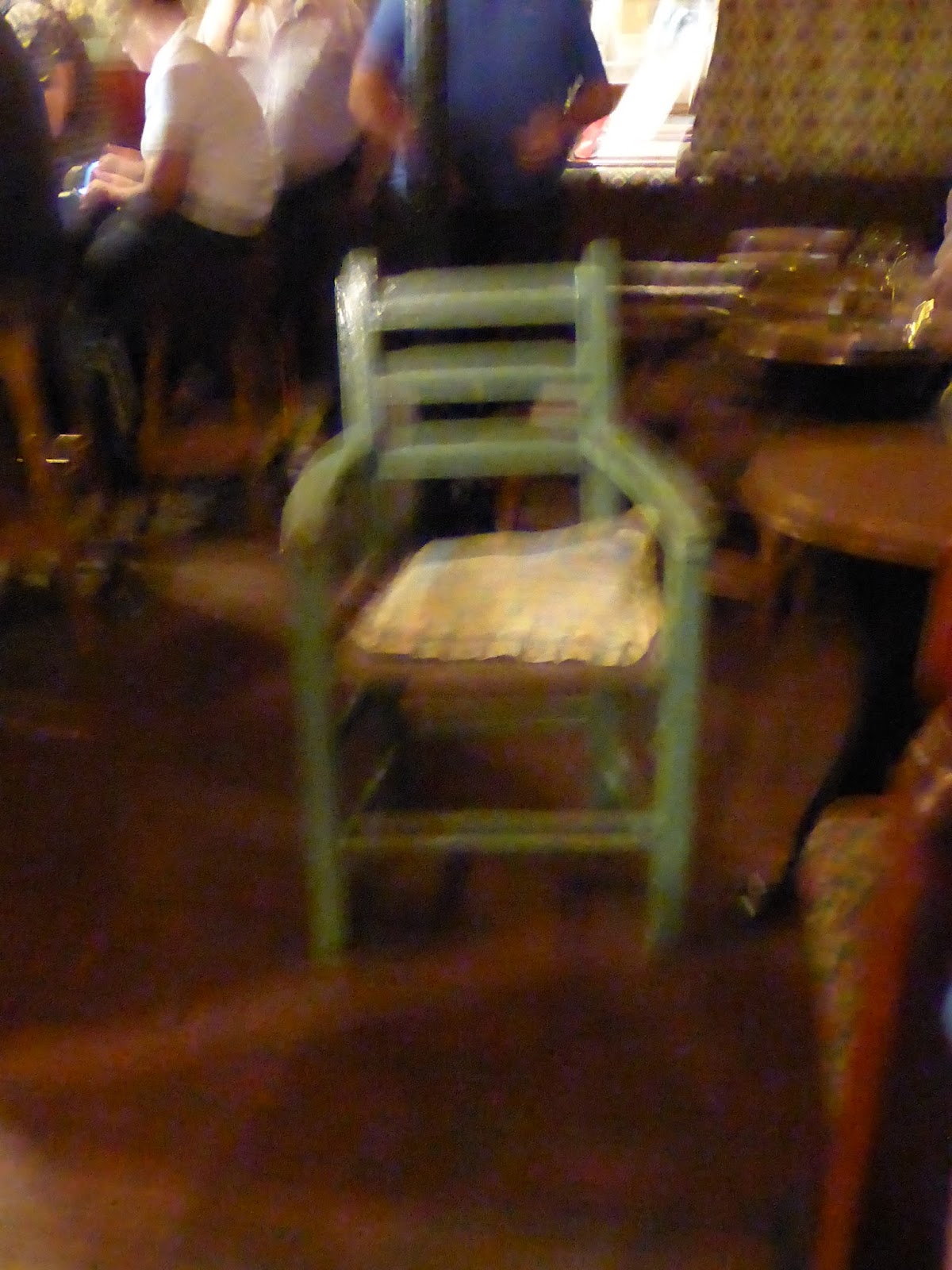 Billy brought a chair from the kitchen and placed it in the bar and asked us to leave it free for "someone" who would be with us in spirit tonight. She was with us alright and we all felt her gentle soul was still close to home.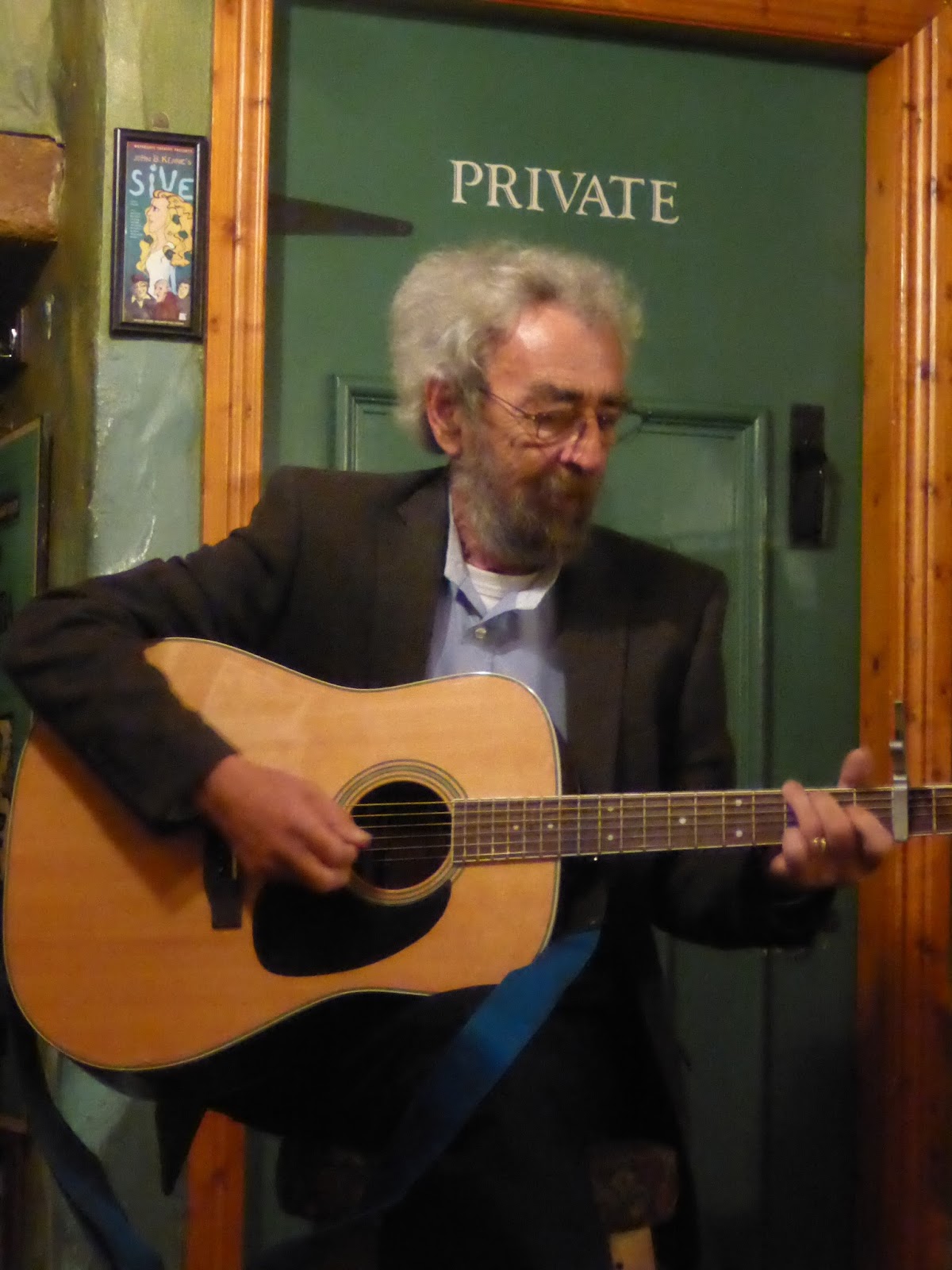 Mickey MacConnell opened the night with his new version of the Ballad of John B. He has tweaked his original lament for John B. to now include Mary.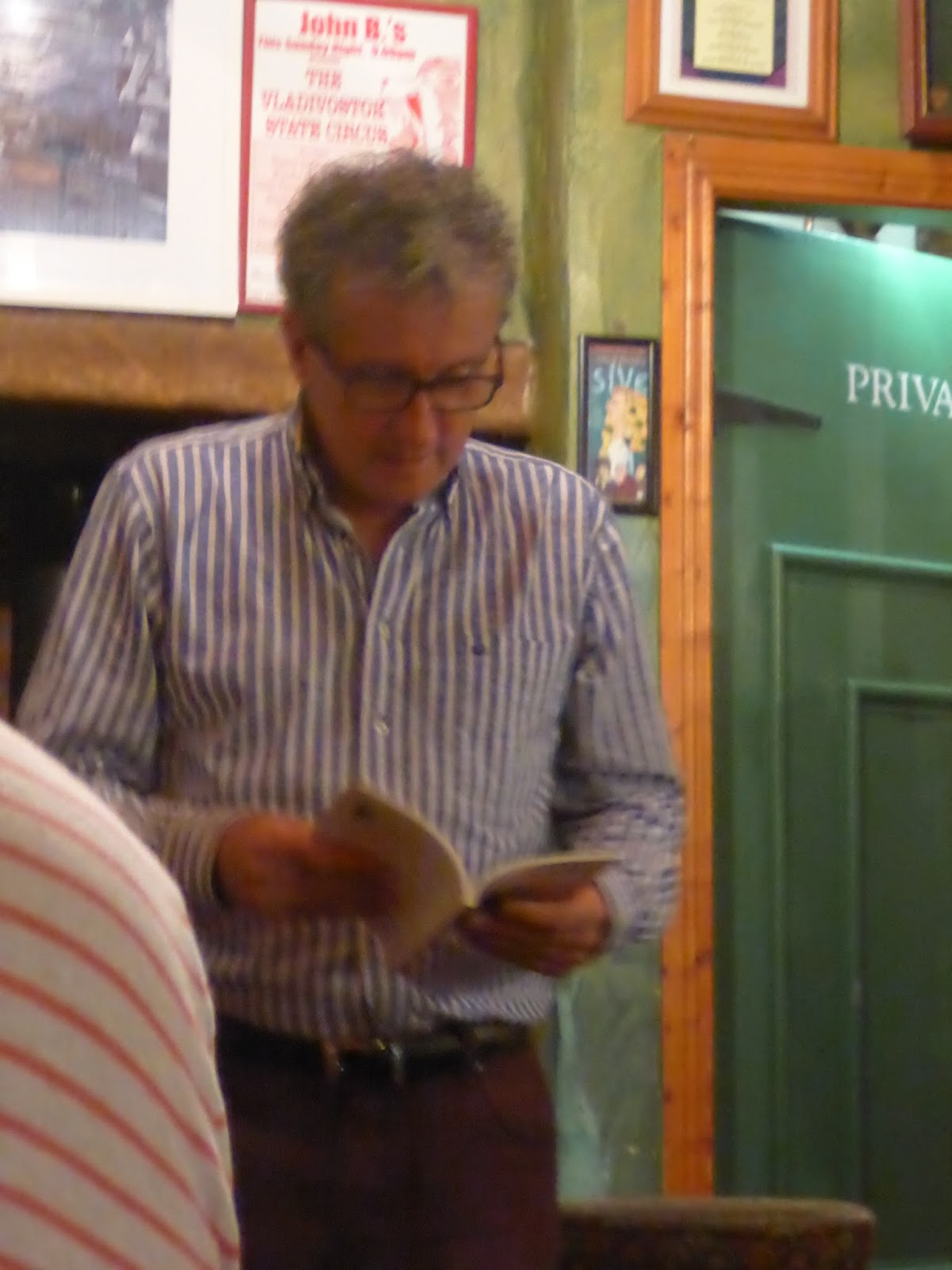 Billy read a lovely love poem his dad wrote for his mam in the first flush of their young love.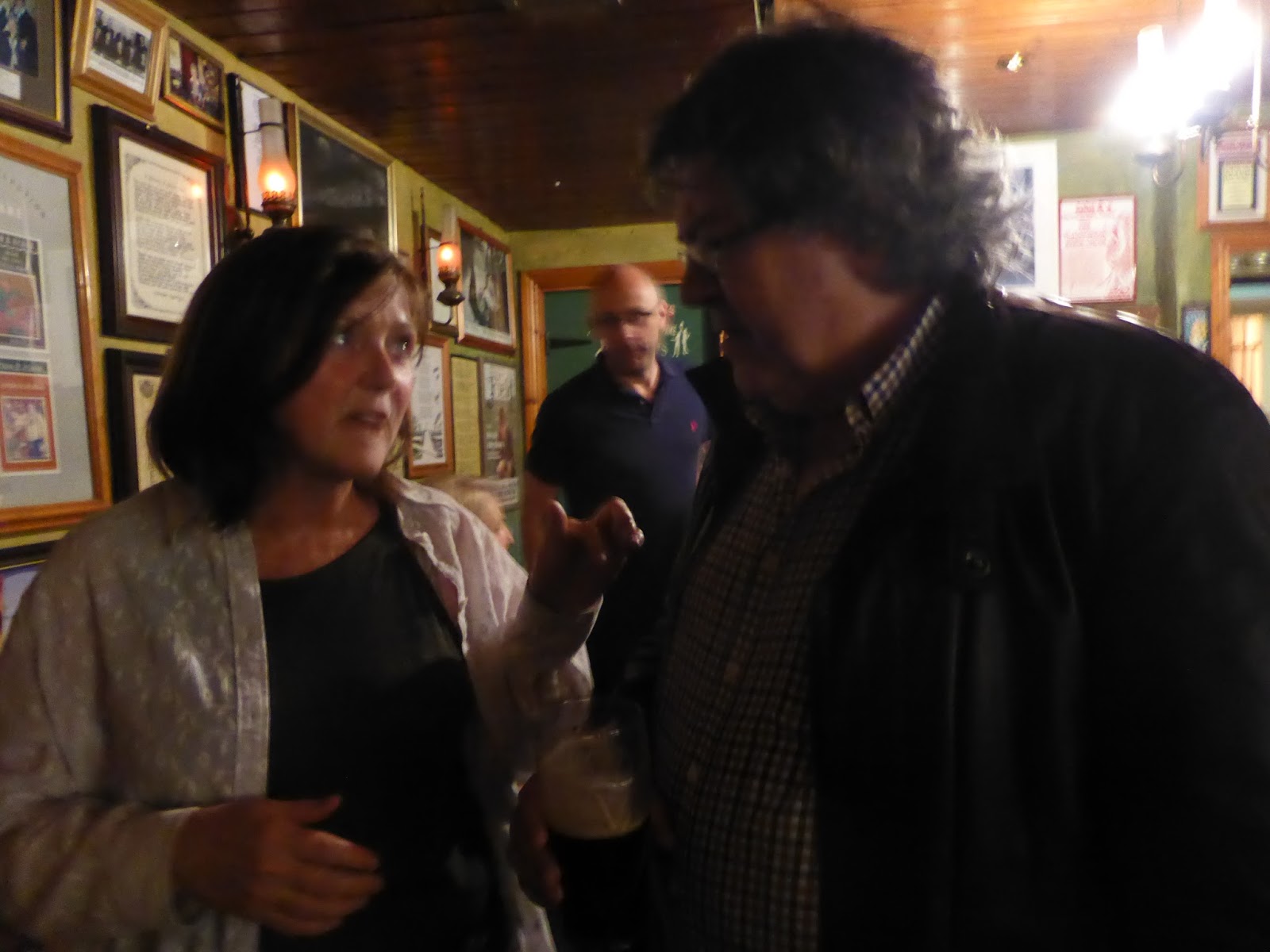 Fran was delighted to learn that Gabriel Fitzmaurice, who was in to read some of his poems, has a Thade Gowran ballad, The Dawning of the Day, in this repertoire. If he had had his guitar he would have sung it.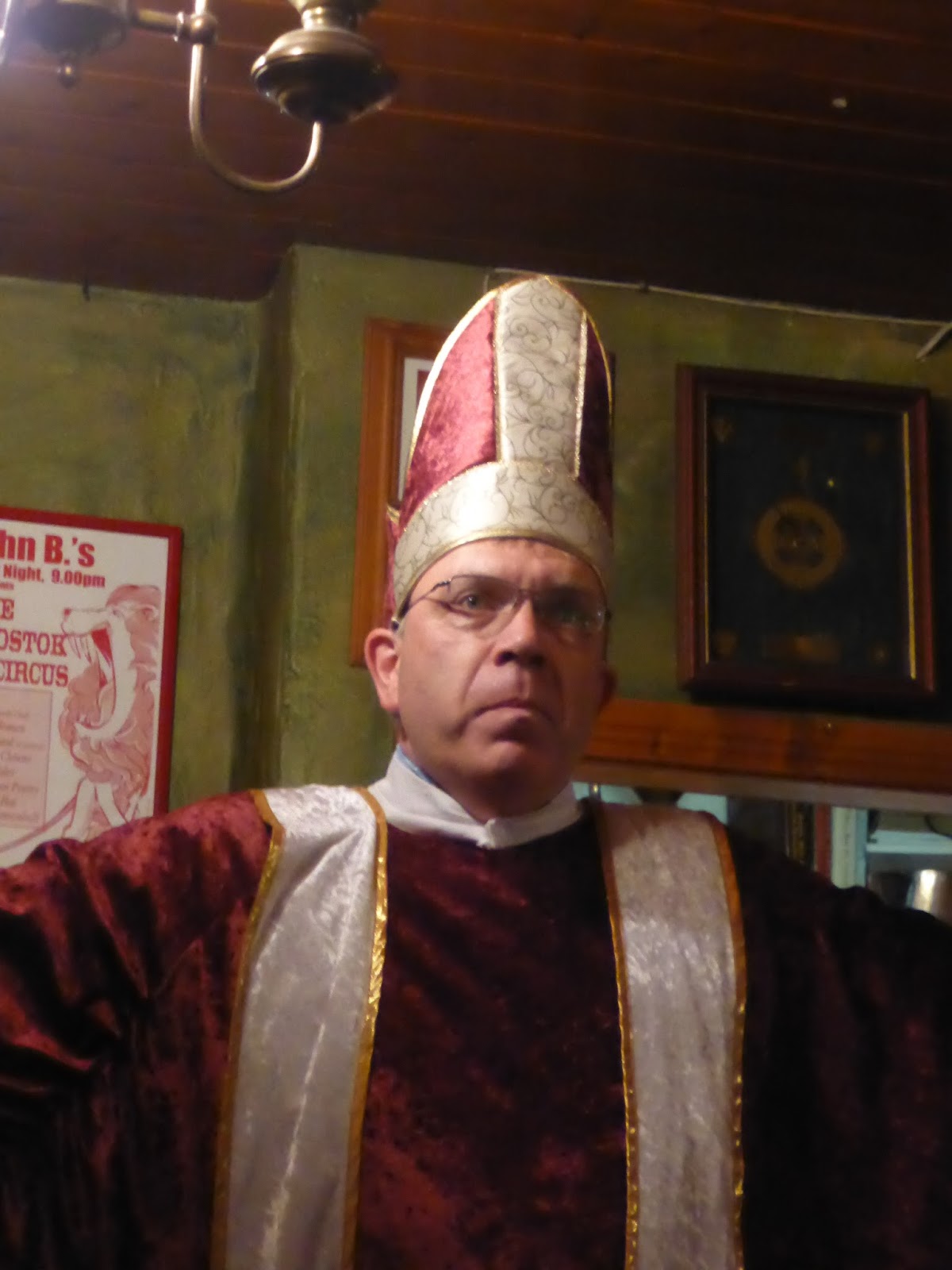 David O'Sullivan was a convincing bishop. In an extract from The Field he exhorted us, under threat of interdict, to reveal to the police everything we knew about the murder. By the end of the sermon we were all ready to sing like canaries.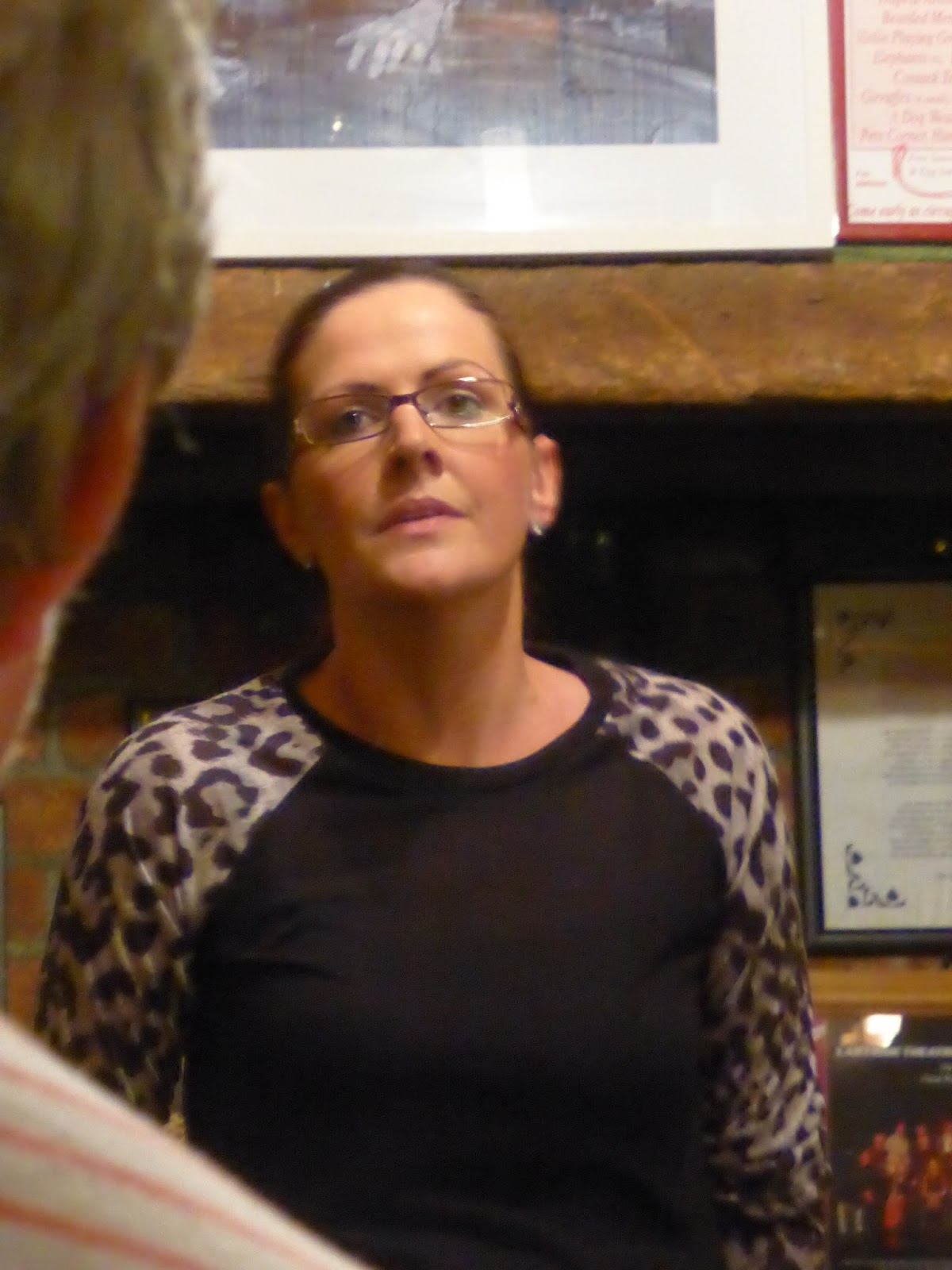 Claire Keane Fennell sang Kielty and later Over the Rainbow.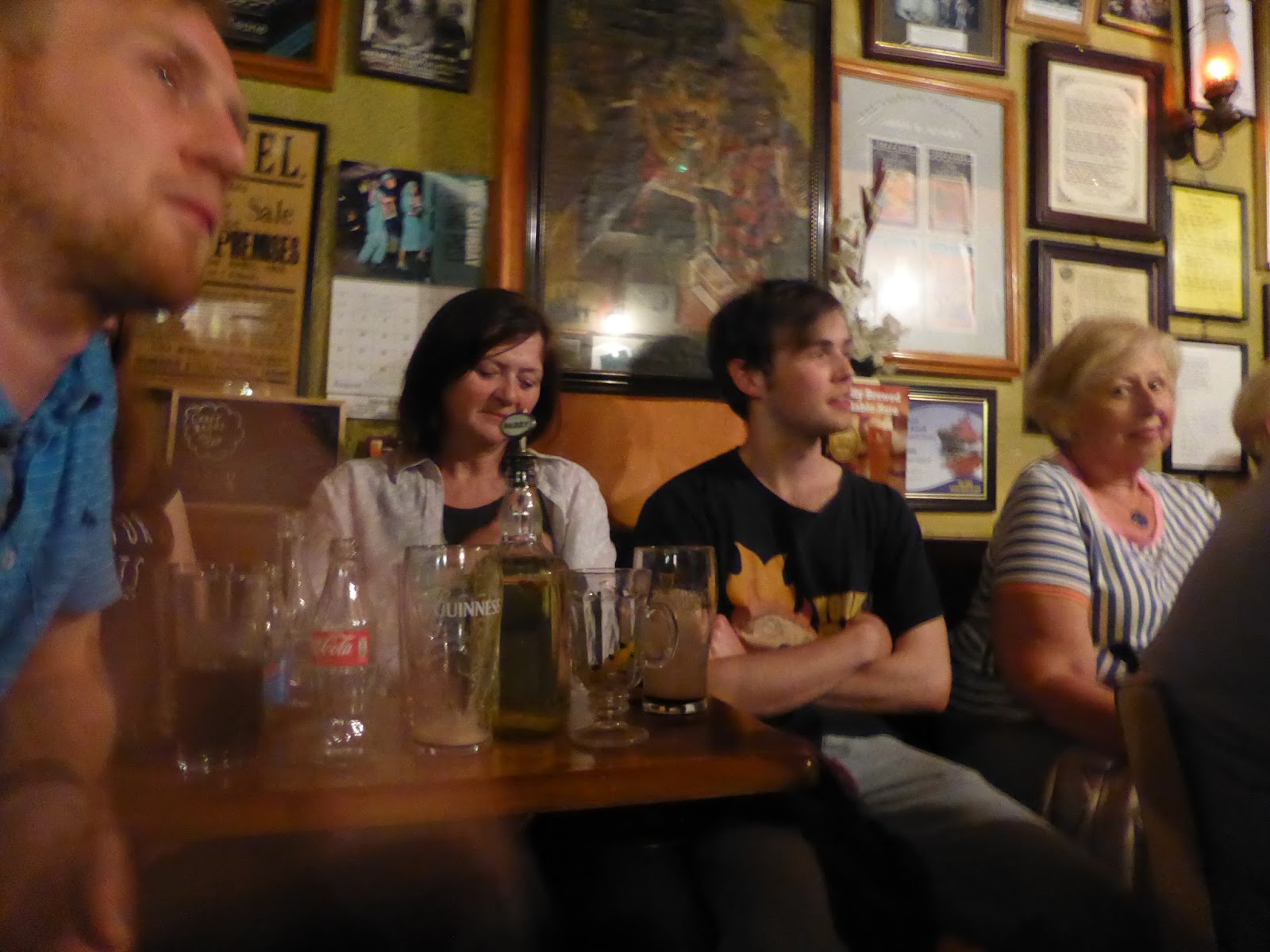 The English visitors were enthralled.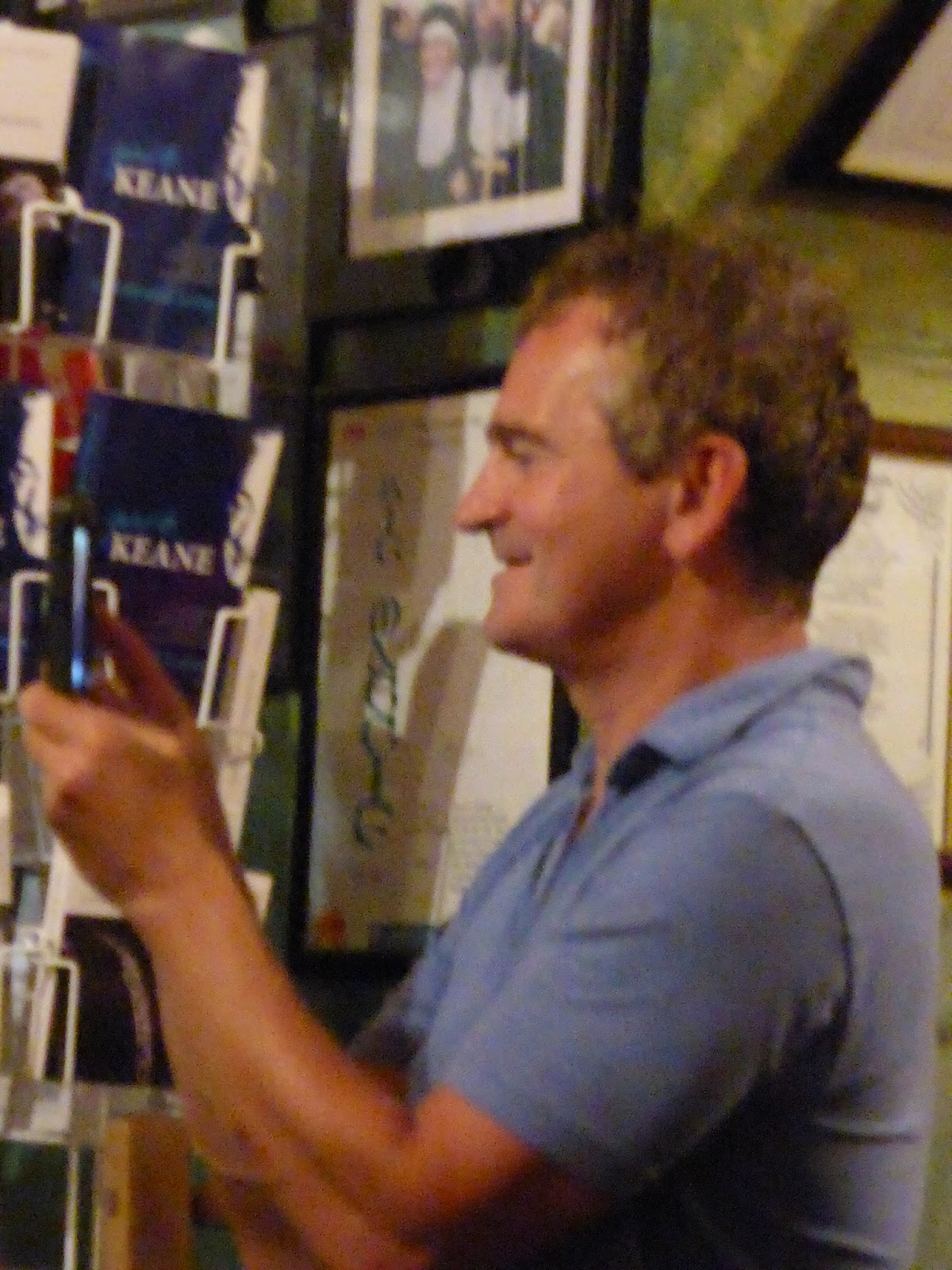 Another Keane was making his own record of the proceedings.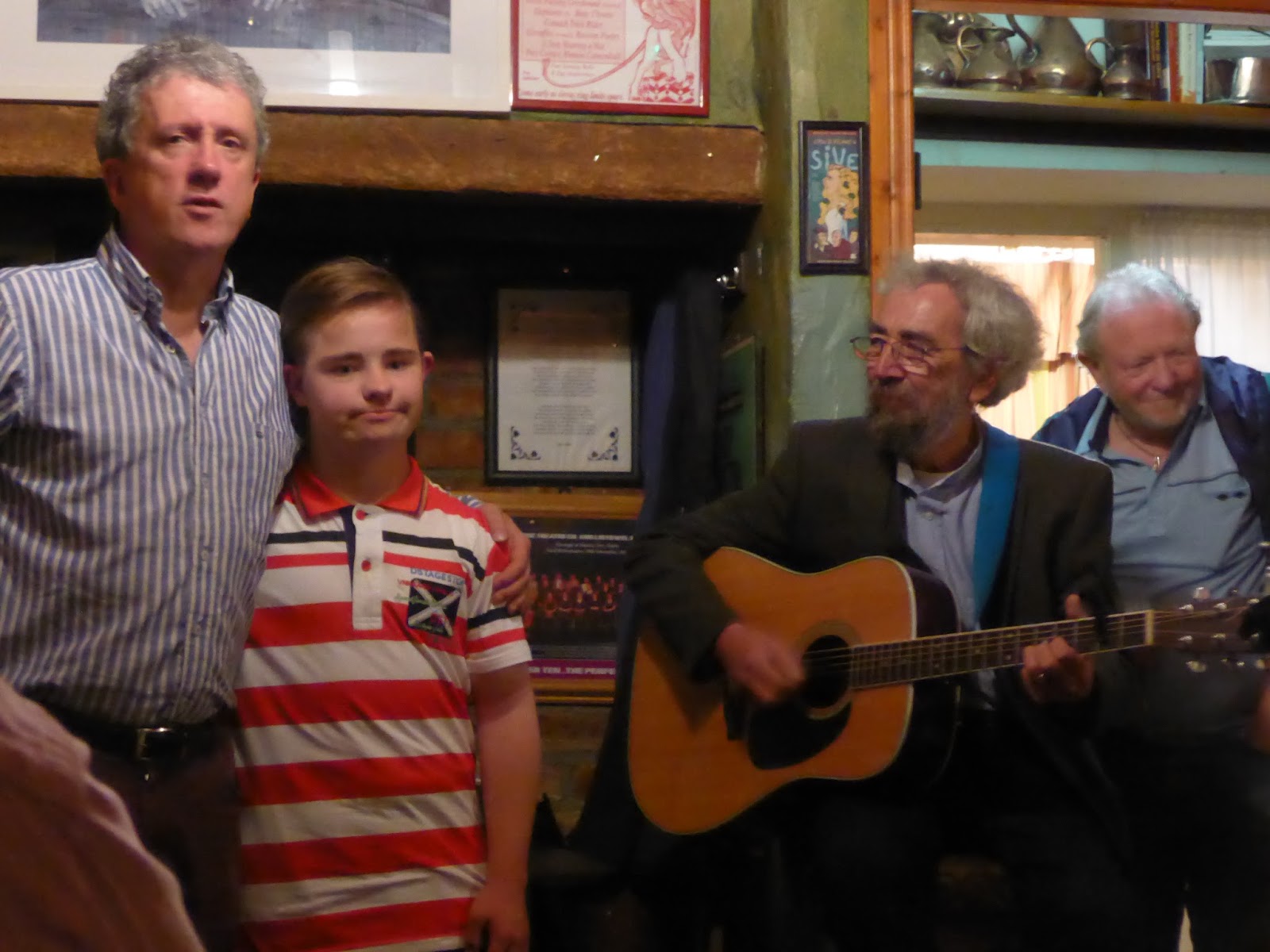 Billy's good friend, Con, sang his song accompanied by Mickey MacConnell.
We all joined hands and sang the John B. Keane anthem, The Black Hills of Dakota.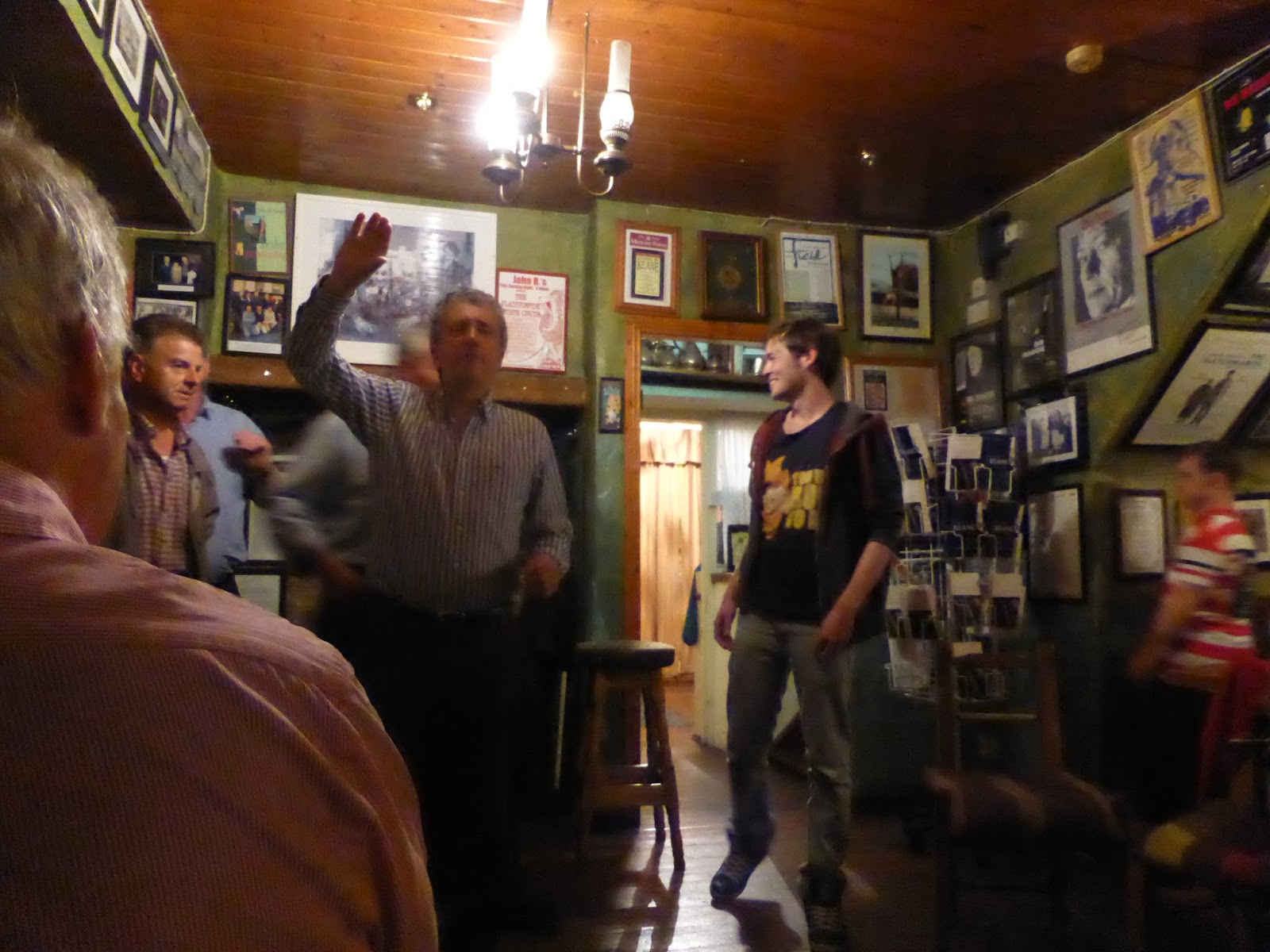 Billy gave a big build up to another young man who sang a different anthem.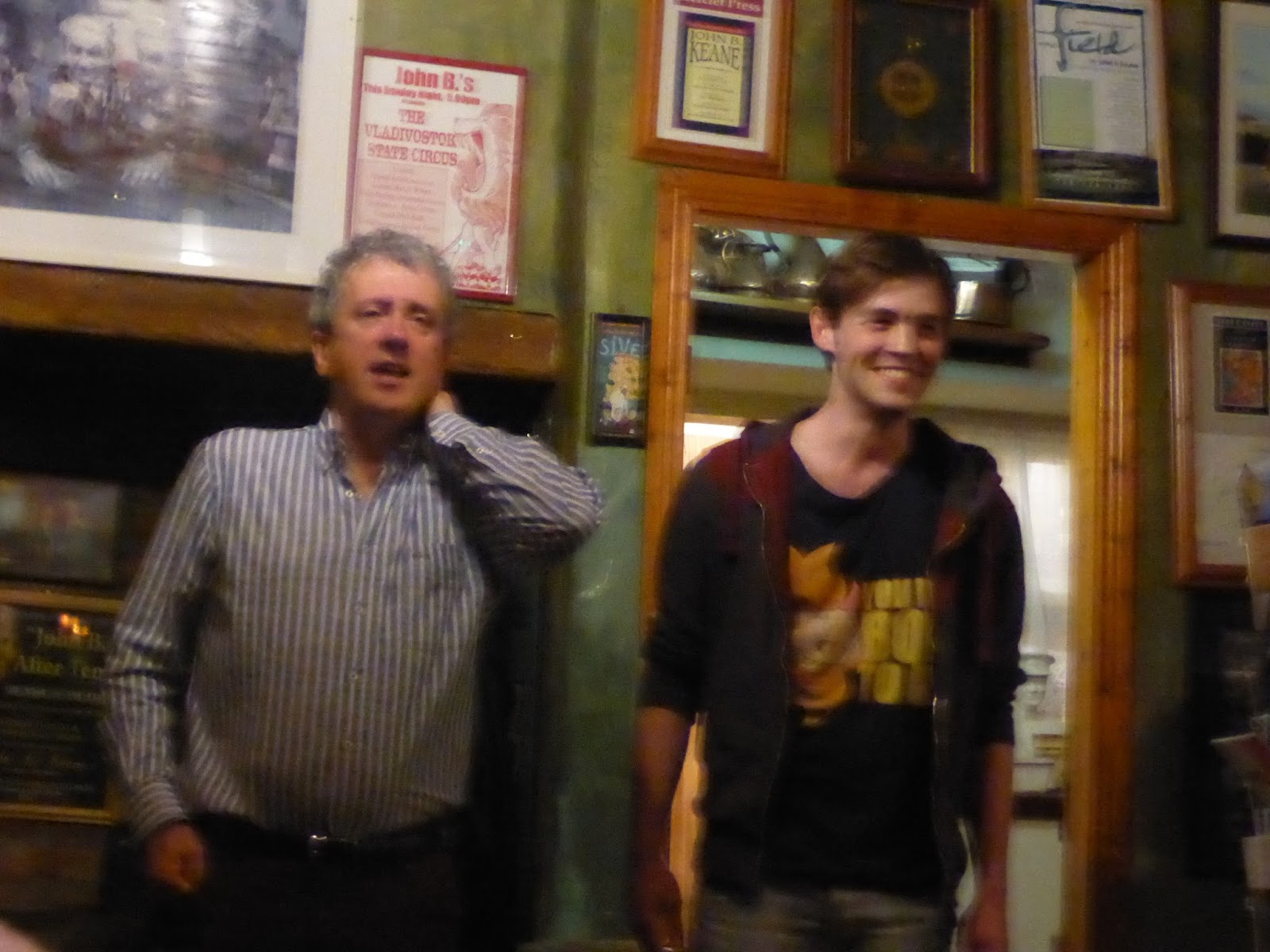 Billy did his best to remember the words of Thade Gowran's Yorkshire Pig as he introduced Thade's great great grandson to sing the anthem from Les Miserables.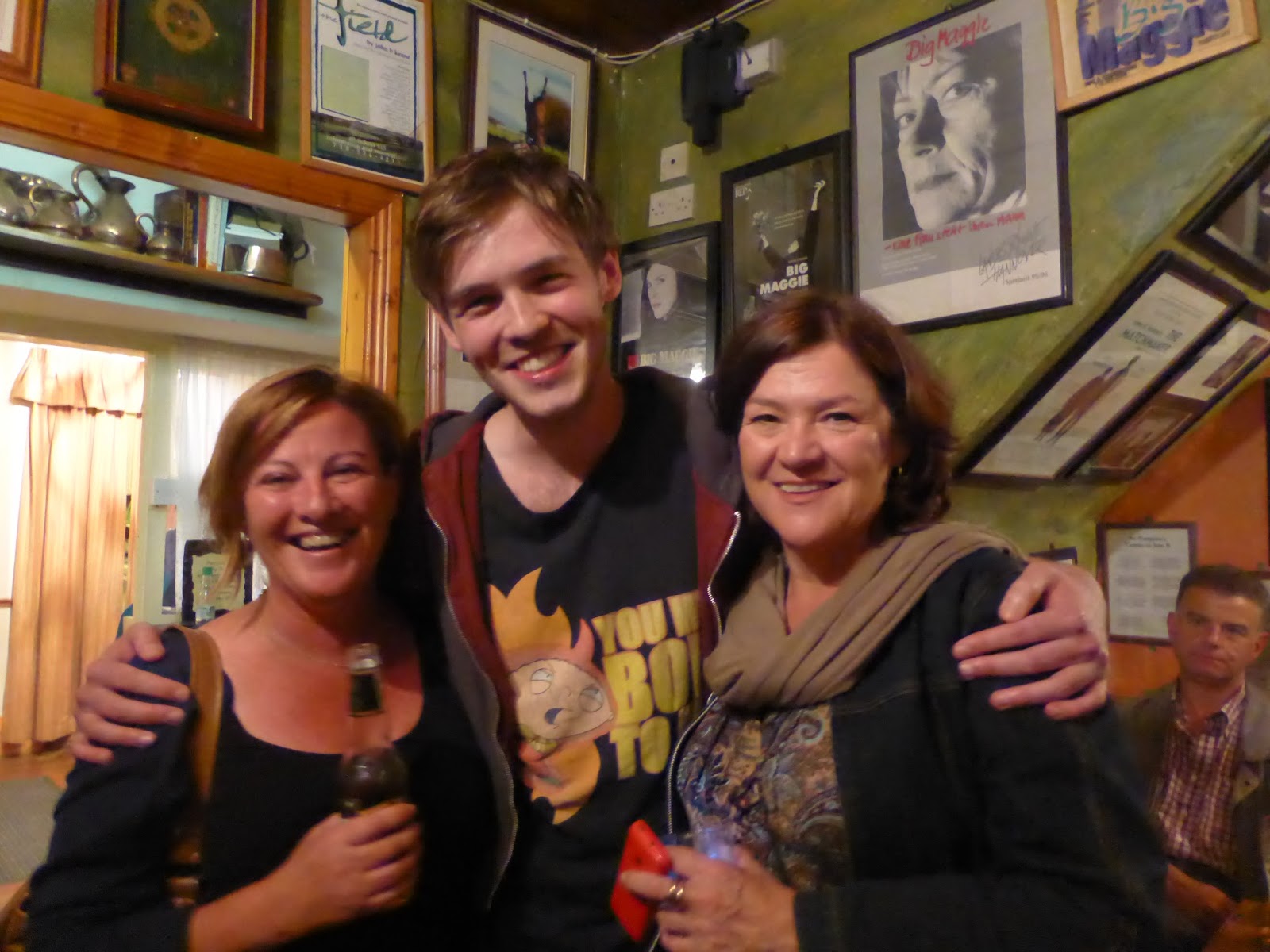 Sean's singing coupled with his boy band good looks won him quite a few fans on the night.
My video of Sean singing is HERE The quality of the video is fairly poor. The quality of the singing was never in doubt.
<<<<<<
Framed Posters in Behans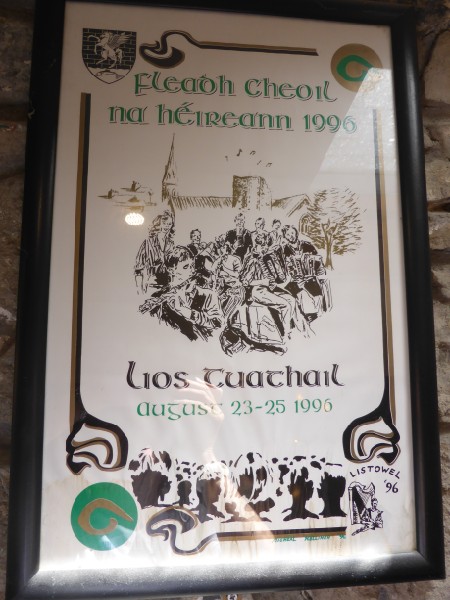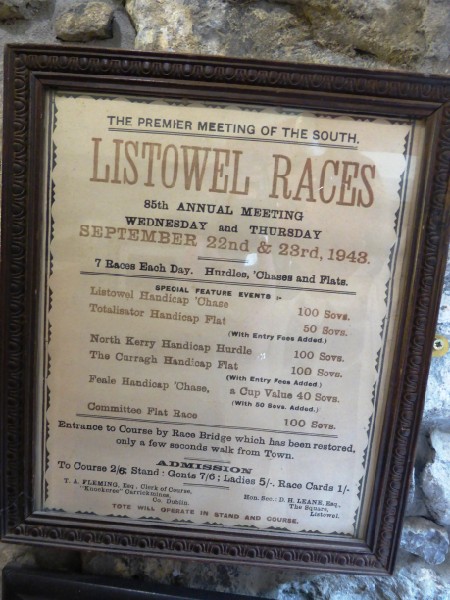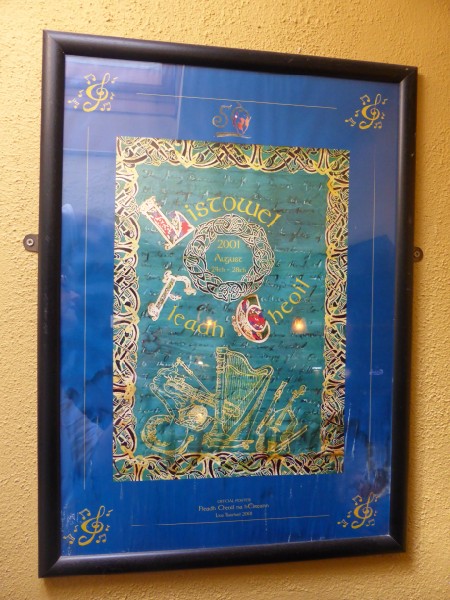 <<<<<<<
A Kerry Football Cup in Pittsburg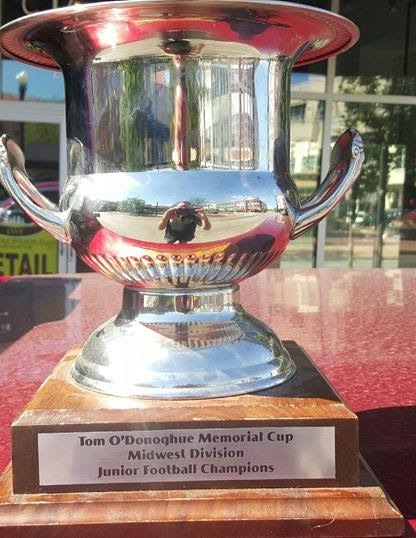 The U.S. Midwest division of the GAA had a great stalwart in Tom O'Donoghue of Listowel. They honored his many years of dedicated service in the promotion of Gaelic Games in Pittsburg by awarding the Tom O'Donoghue Memorial Cup to the winners of the Midwest Division Football Championship. The cup was played for on Aug 8th and 9th. 2015 and Tom's eldest son, Thomas, presented the cup to the winners
<<<<<<<
R.I.P. Robert Moloney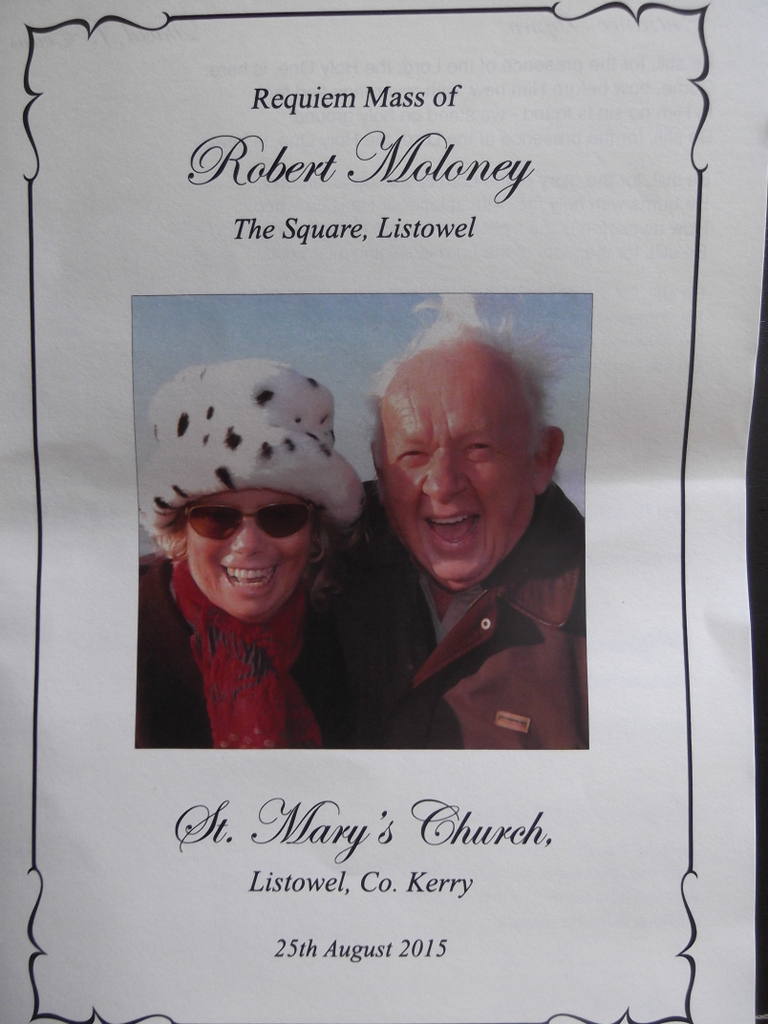 <<<<<<<
Sonny Bill's latest triumph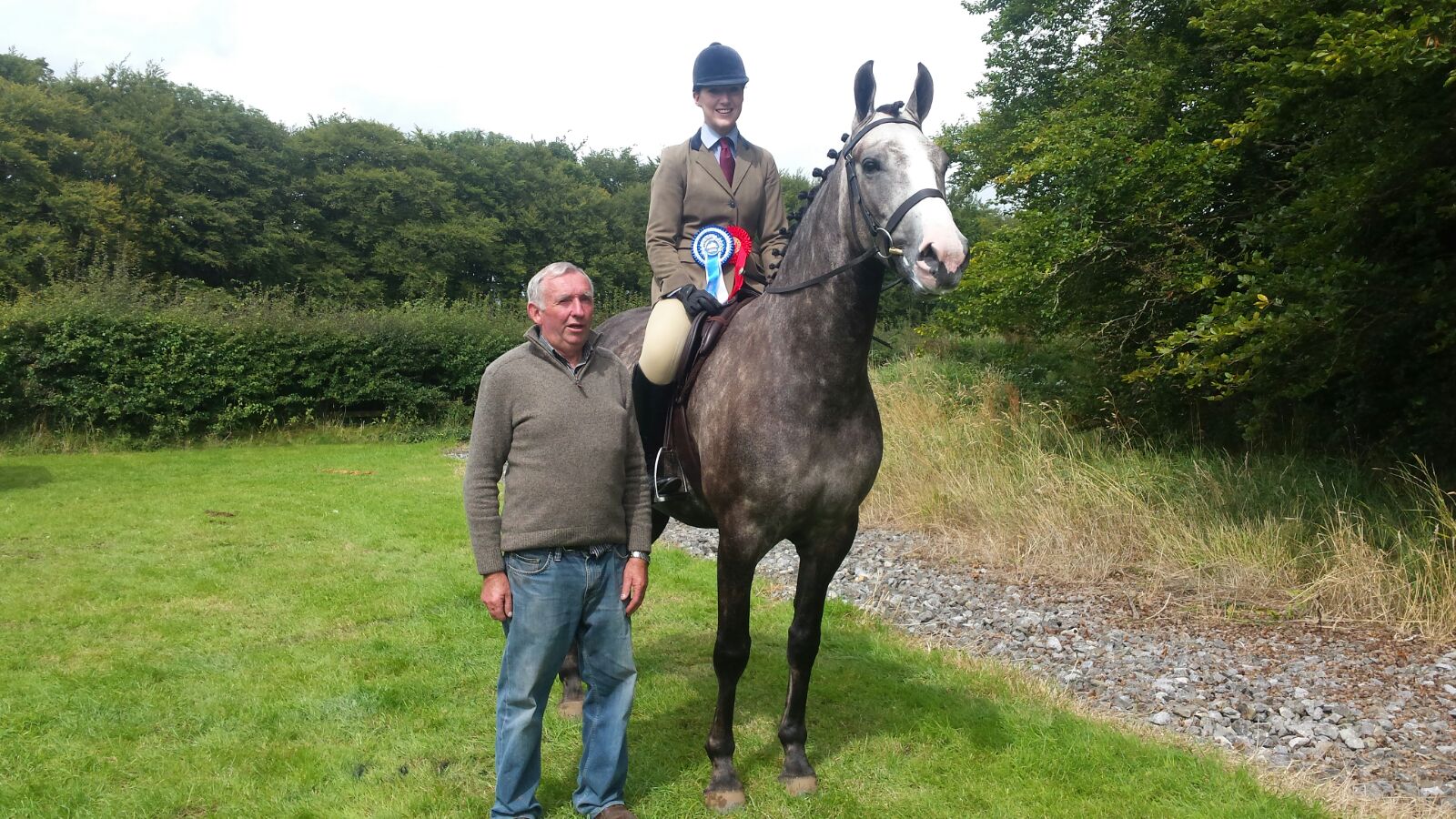 First in his class and reserve champion at Limerick Show on Sunday last…..Good Boy, Sonny Bill!