Holocaust Memorial in Listowel's Garden of Europe
<<<<<<<
Welcome Home, Maria
Maria Canty Sham made a very enjoyable visit home recently. She reunited with family and friends and I was delighted to meet in the flesh one of the greatest fans and supporters of Listowel Connection.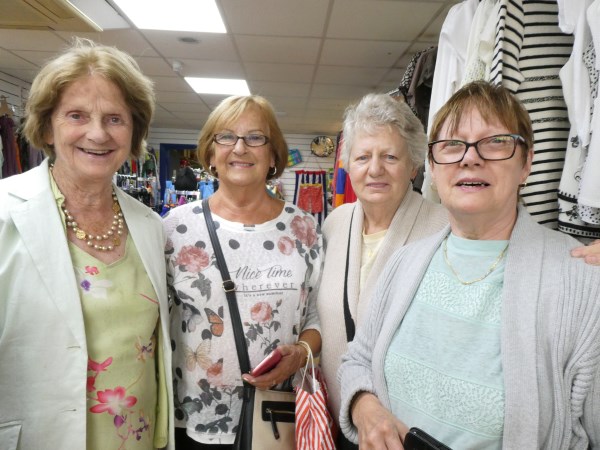 I met Maria and her sister, Kathleen shopping with Anne Dillon and while we were talking another cousin joined us.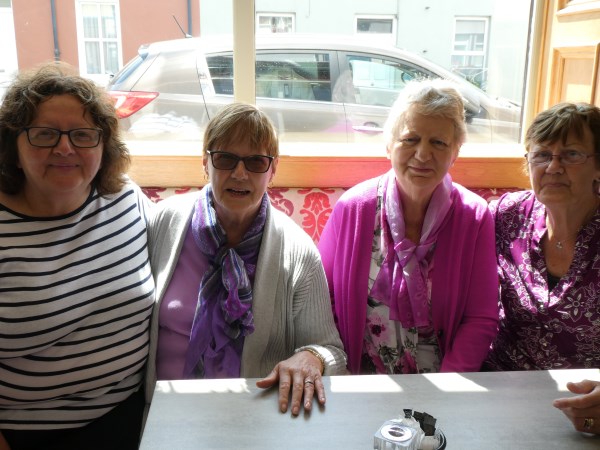 Cousins, Muireann, Maria, Kathleen and Doreen meeting up for a trip down Memory Lane
<<<<<<<
Catching up with Friends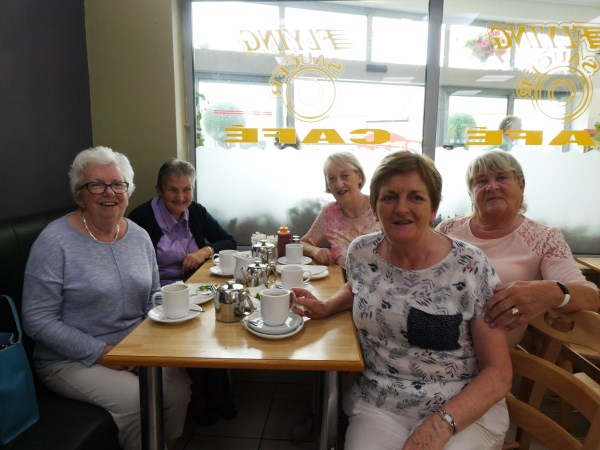 Regular Flying Saucer customers, myself, Maureen Hartnett, Joan Kenny and Helen Moylan met up with Sr. Helen Hartnett on Monday. Sr. Helen is visiting her Listowel family from South Africa, where she works.
<<<<<<<<<
A Gift from a Gifted Needlewoman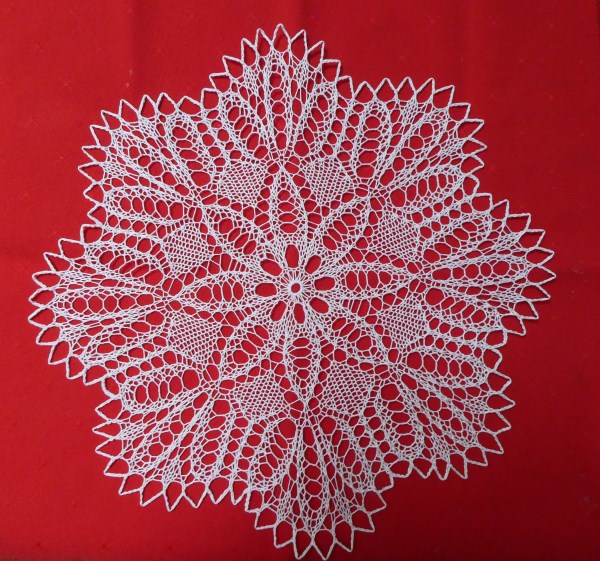 I received this lovely present from Jurga who made it herself using four needles. Isn't she so talented and she knew just the kind of thing I would love. Thank you.
<<<<<<<<
Visiting the Site of an Old Cottage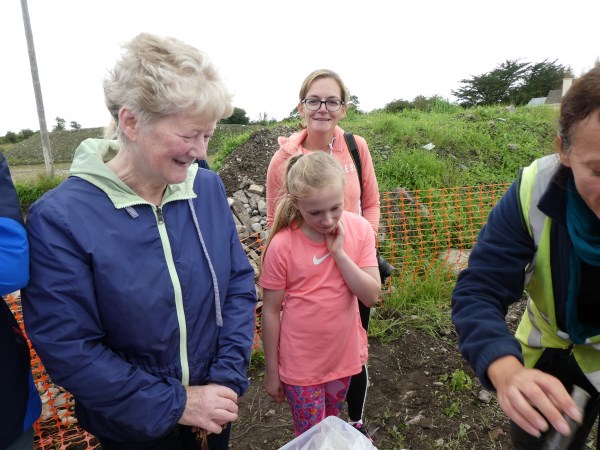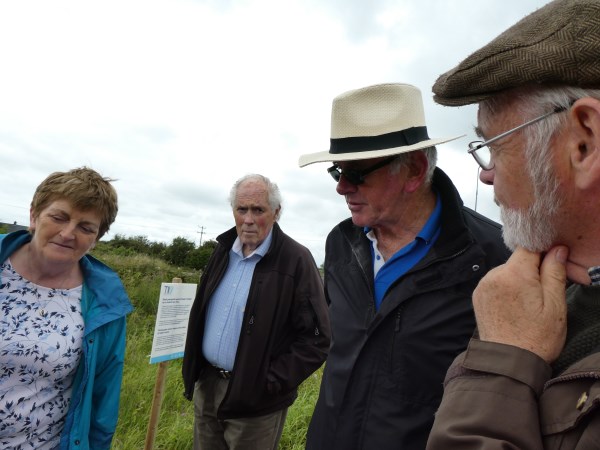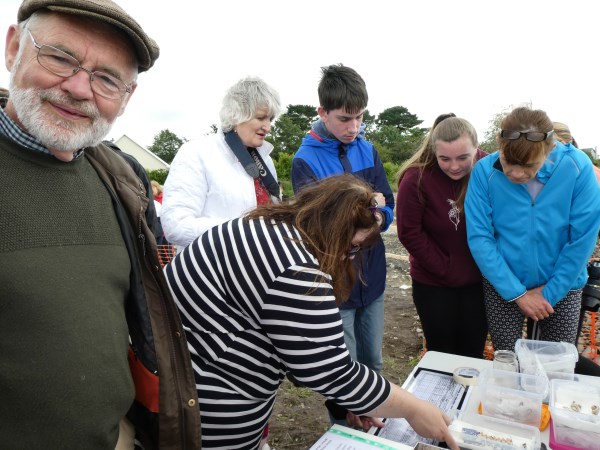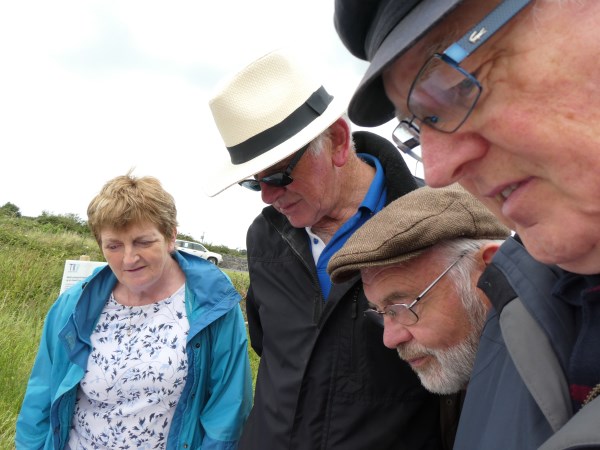 Very interested local people at the site of the old O'Connor cottage on the Open Day, July 30 2019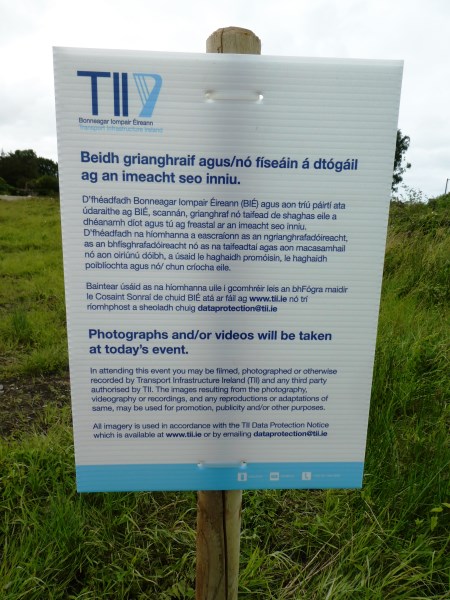 <<<<<<<
Reroofing in Main Street