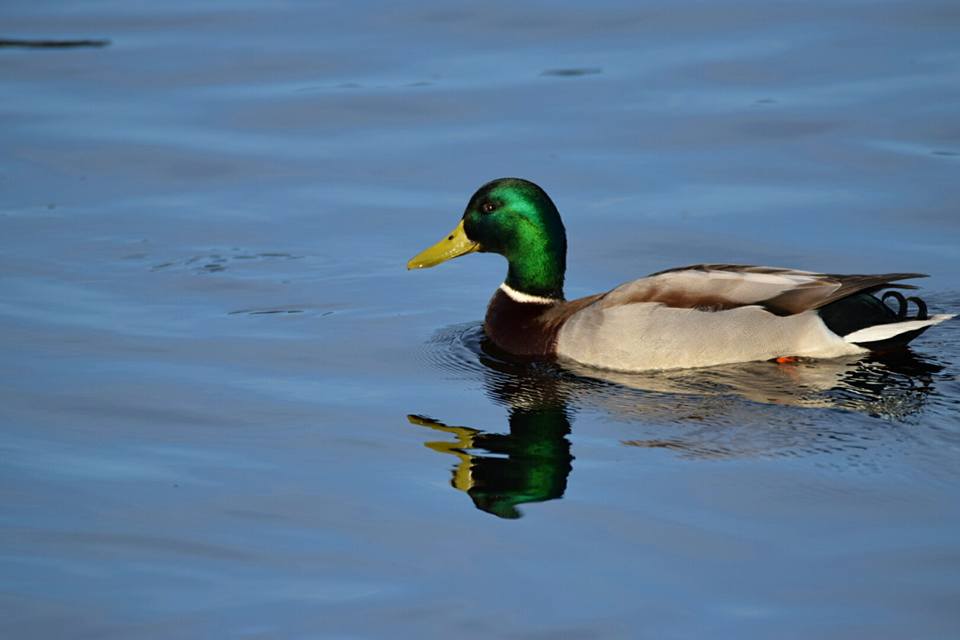 Mallard duck photographed by Chris Grayson
<<<<<<<
Some More Local People at the Ard Churam Opening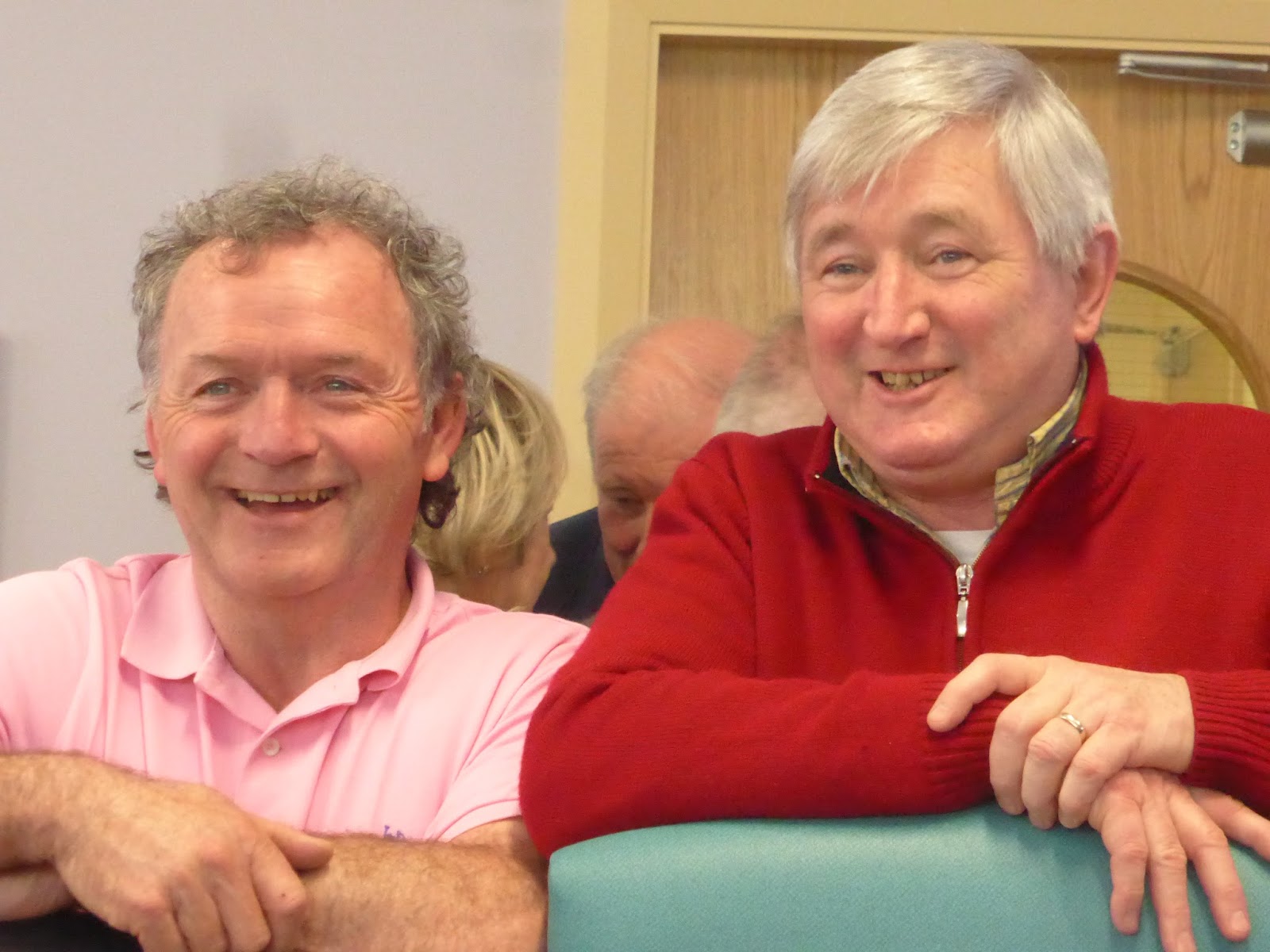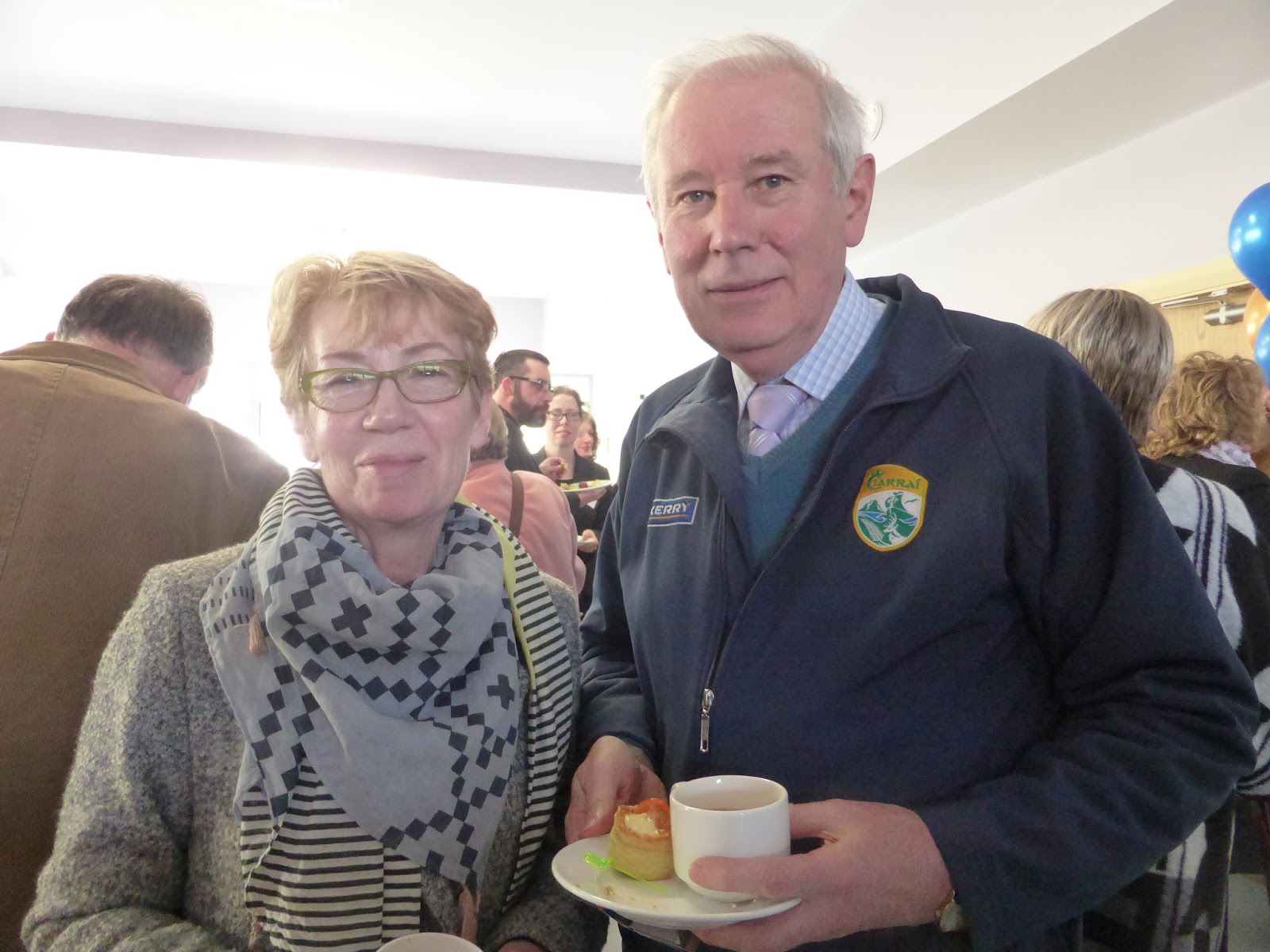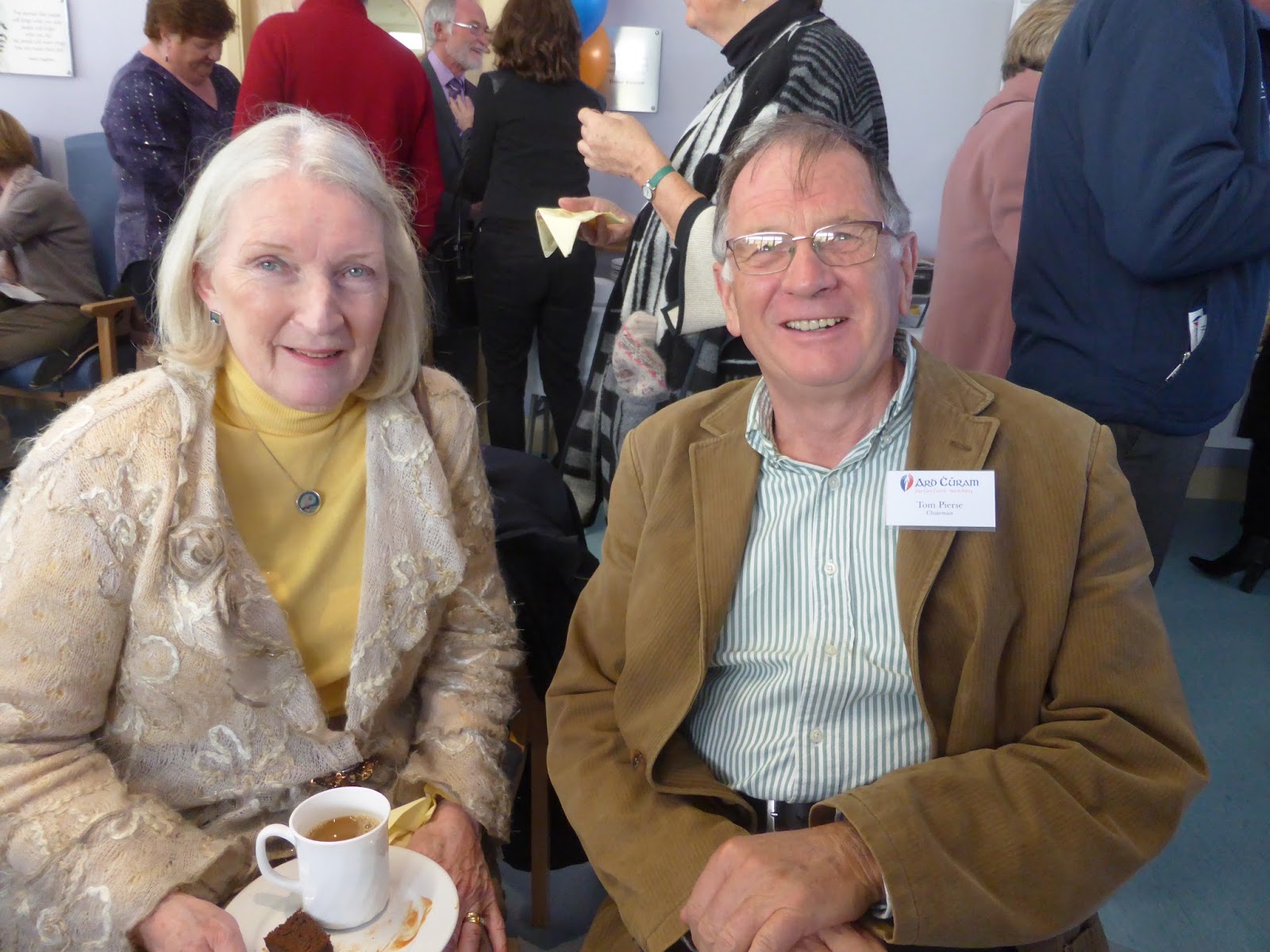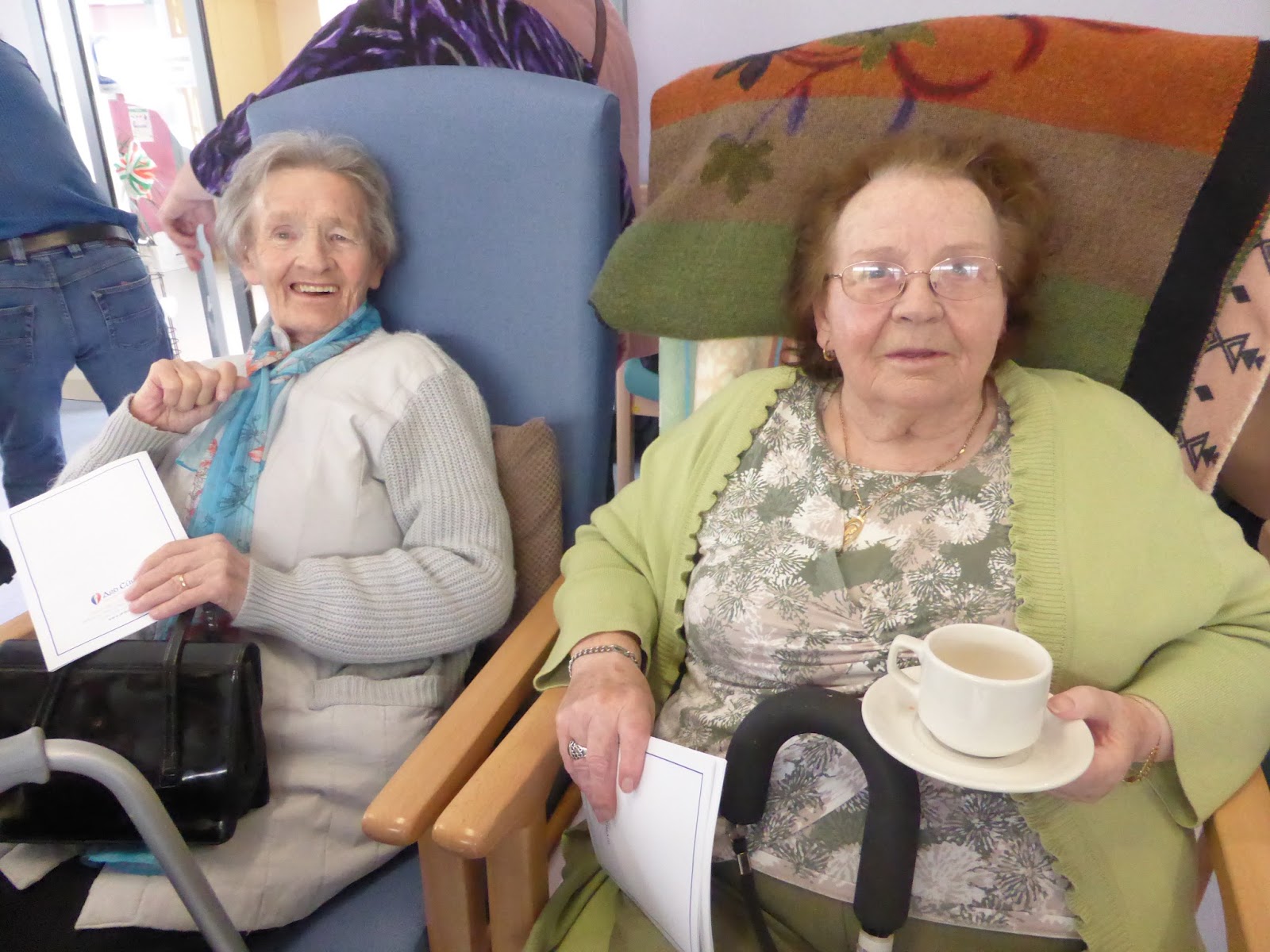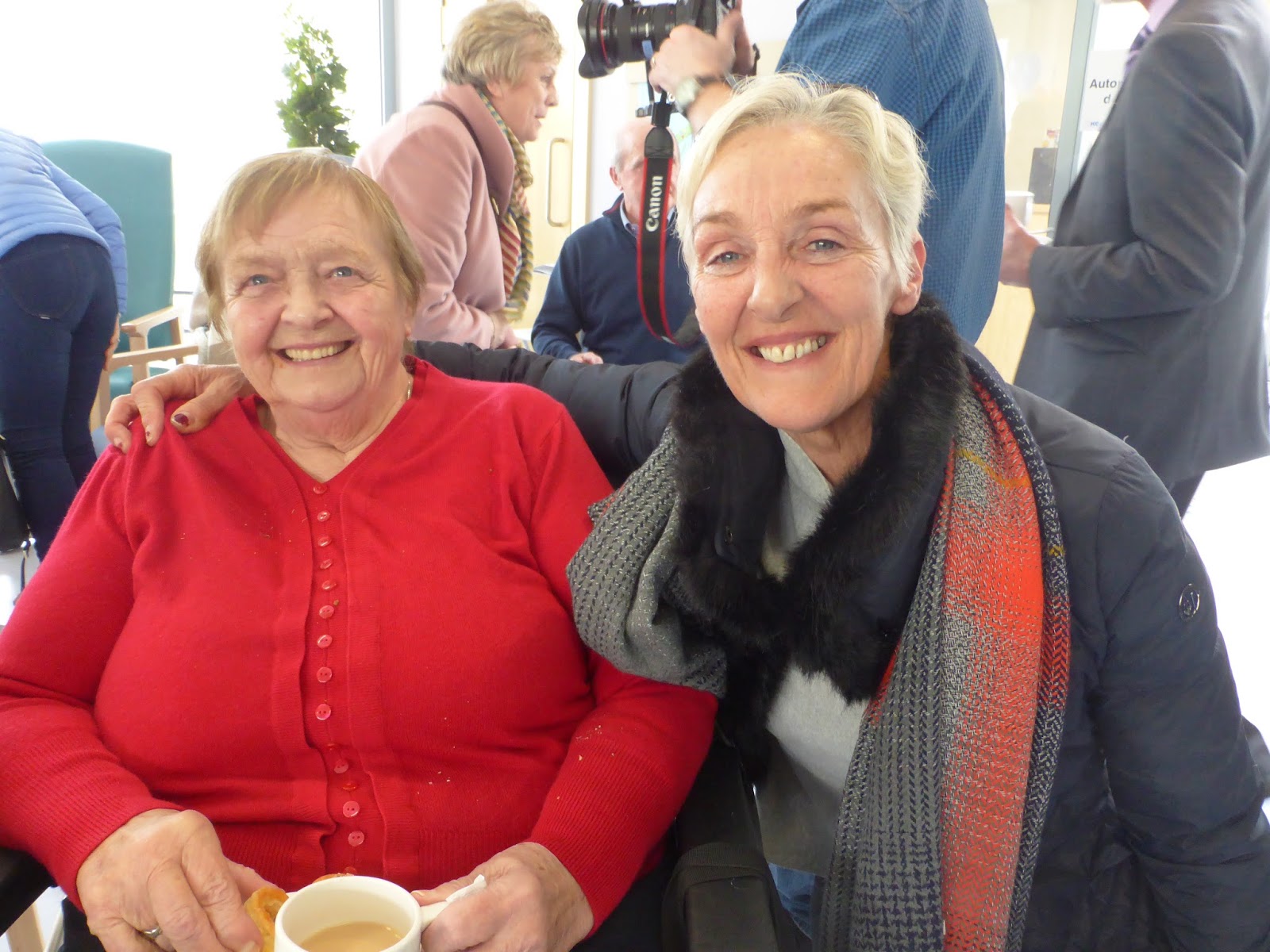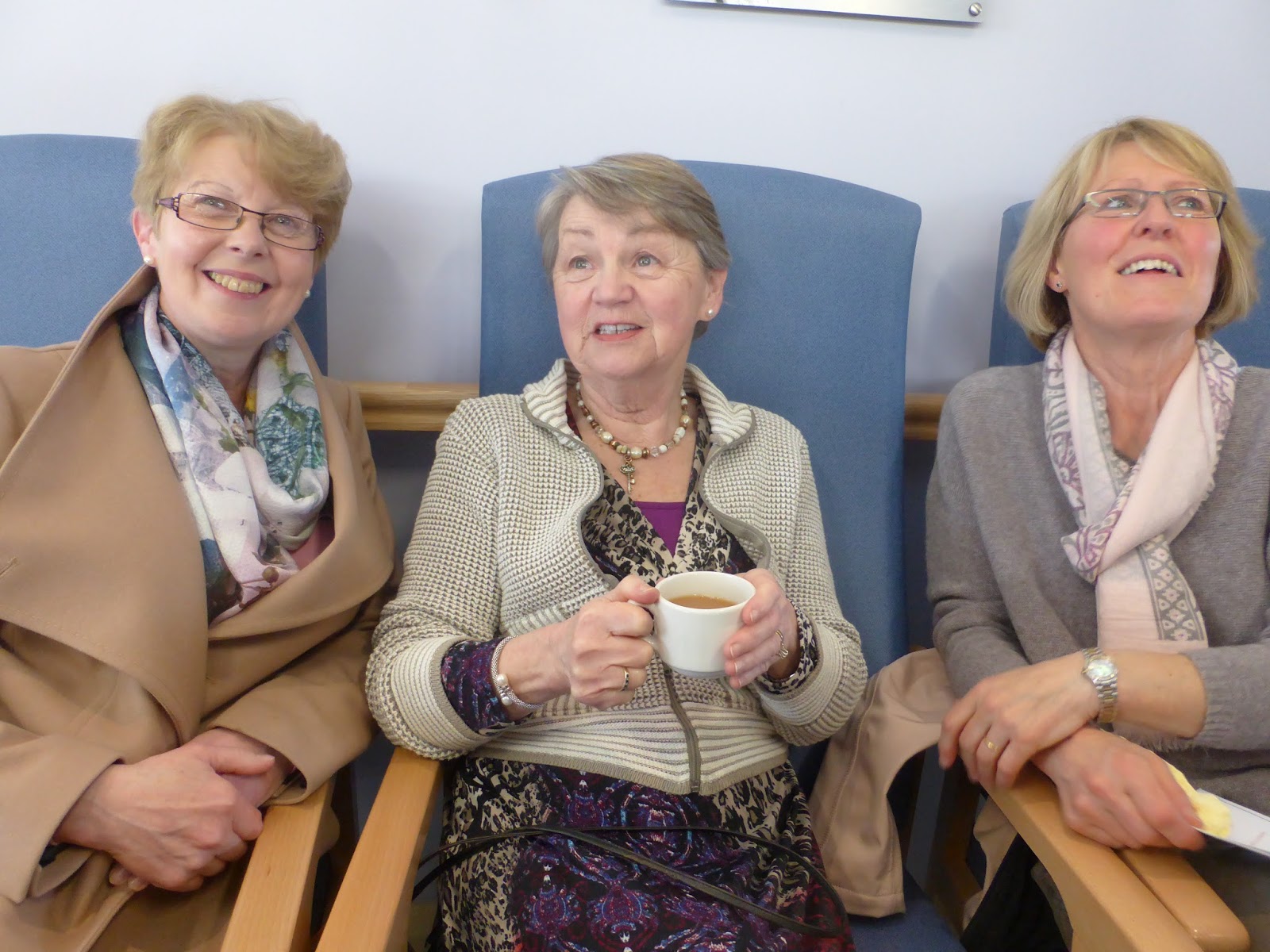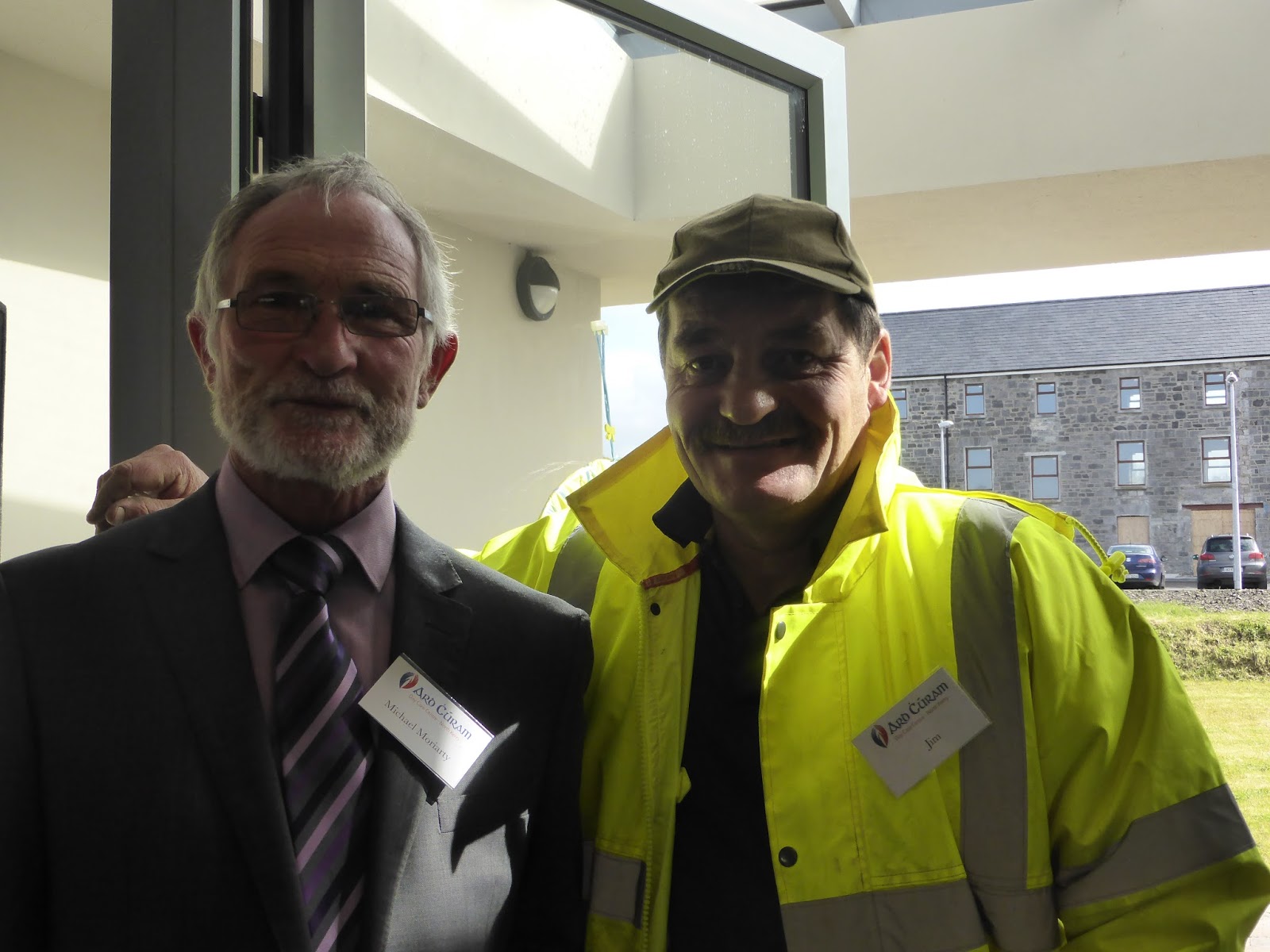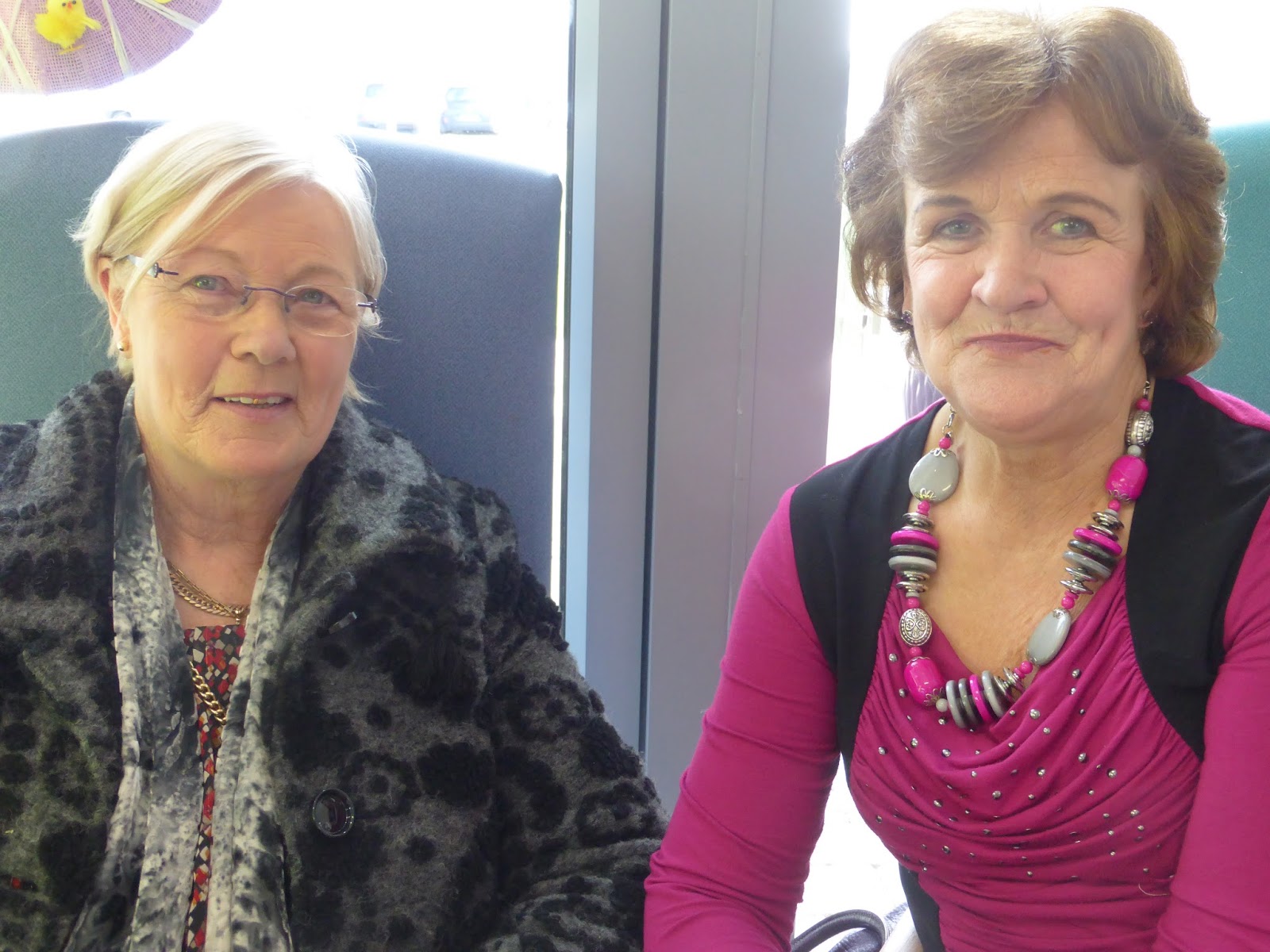 <<<<<<<<<
Siamsa in London 1991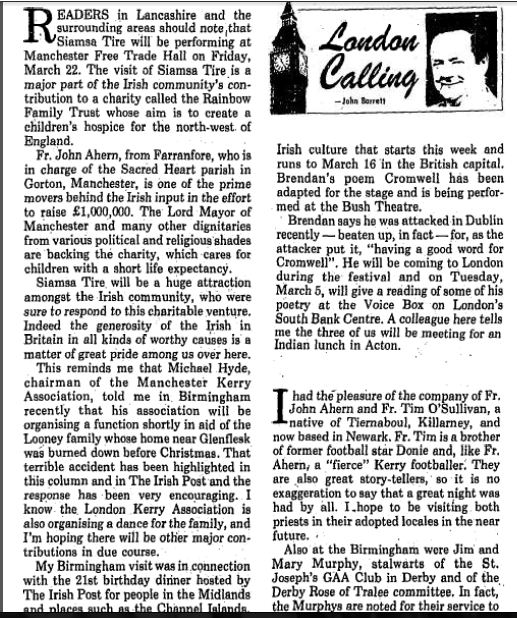 From the archives of The Kerryman

<<<<<<<
Correcting a Mistake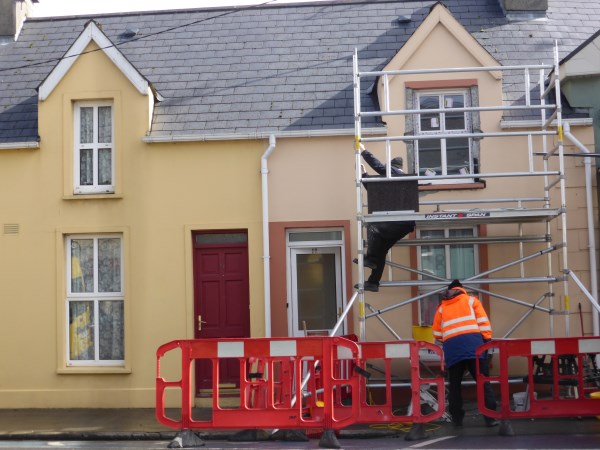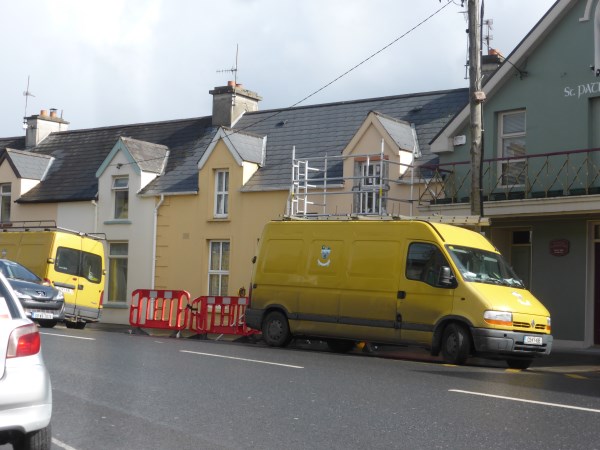 Upper William Street, early April 2016
County Council workers are replacing the window in the house next to St. Patrick's Hall and restoring the streetscape to its original beauty.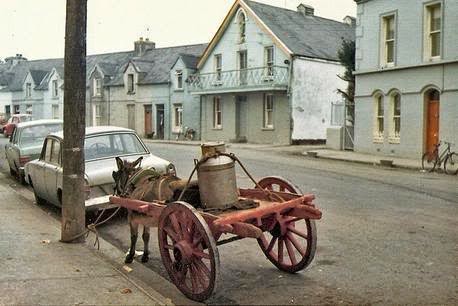 This is how Upper William Street has looked as far back as anyone can remember. Then in 2014 when the council bought and refurbished the house next to St. Patrick's Hall they replaced the upstairs window with a tiny one.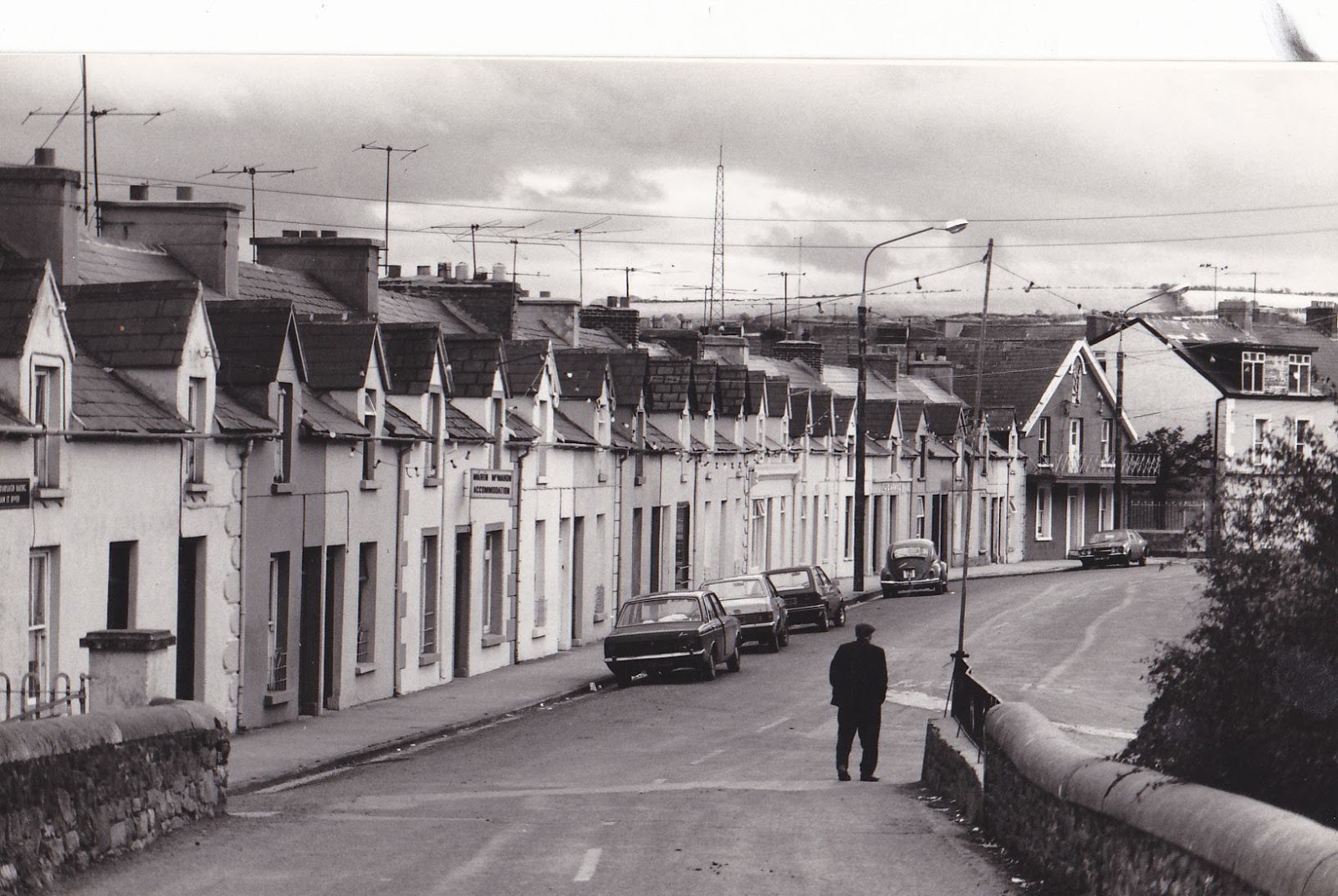 How it looked up to the mid eighties. Photo: Vincent Carmody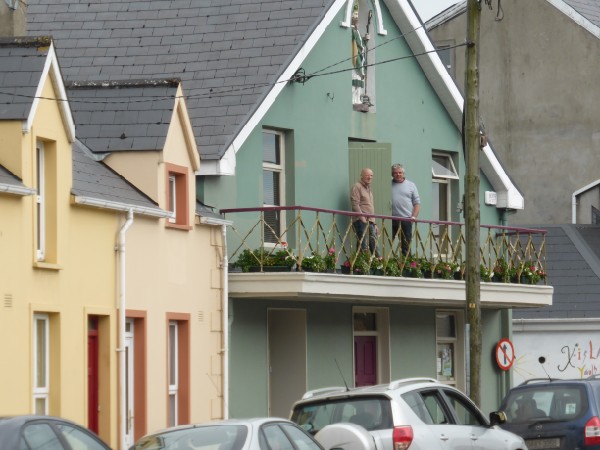 You can see in this photo how in 2014 they bricked up the lower half of the window and installed a window half the size of the original.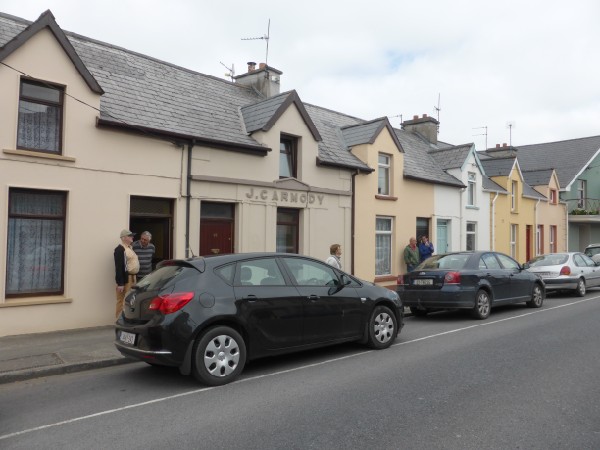 The window ruined the uniformity of the streetscape. Vincent Carmody who is a lifelong resident of the street was determined to have the situation remedied. He complained to all the relevant bodies and singlehandedly fought a battle to have the historic panorama of the street restored. Last week he was thrilled to see that his perseverance was vindicated and a new window of the original shape was installed. Harmony is restored on Upper william Street.
Follow Vincent Camody's very interesting Living History posts on Facebook to learn all about this street and its residents.
<<<<<<<<


An Invitation for You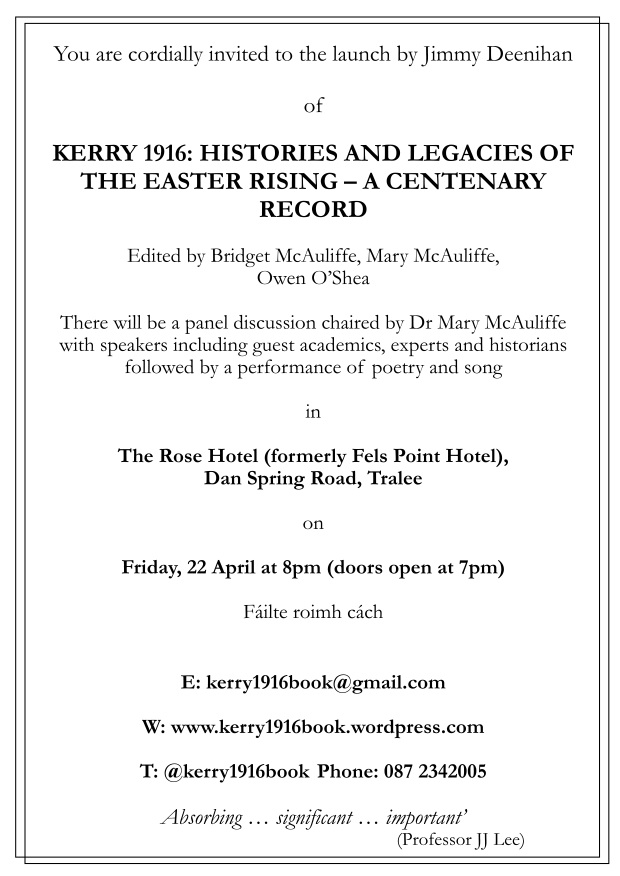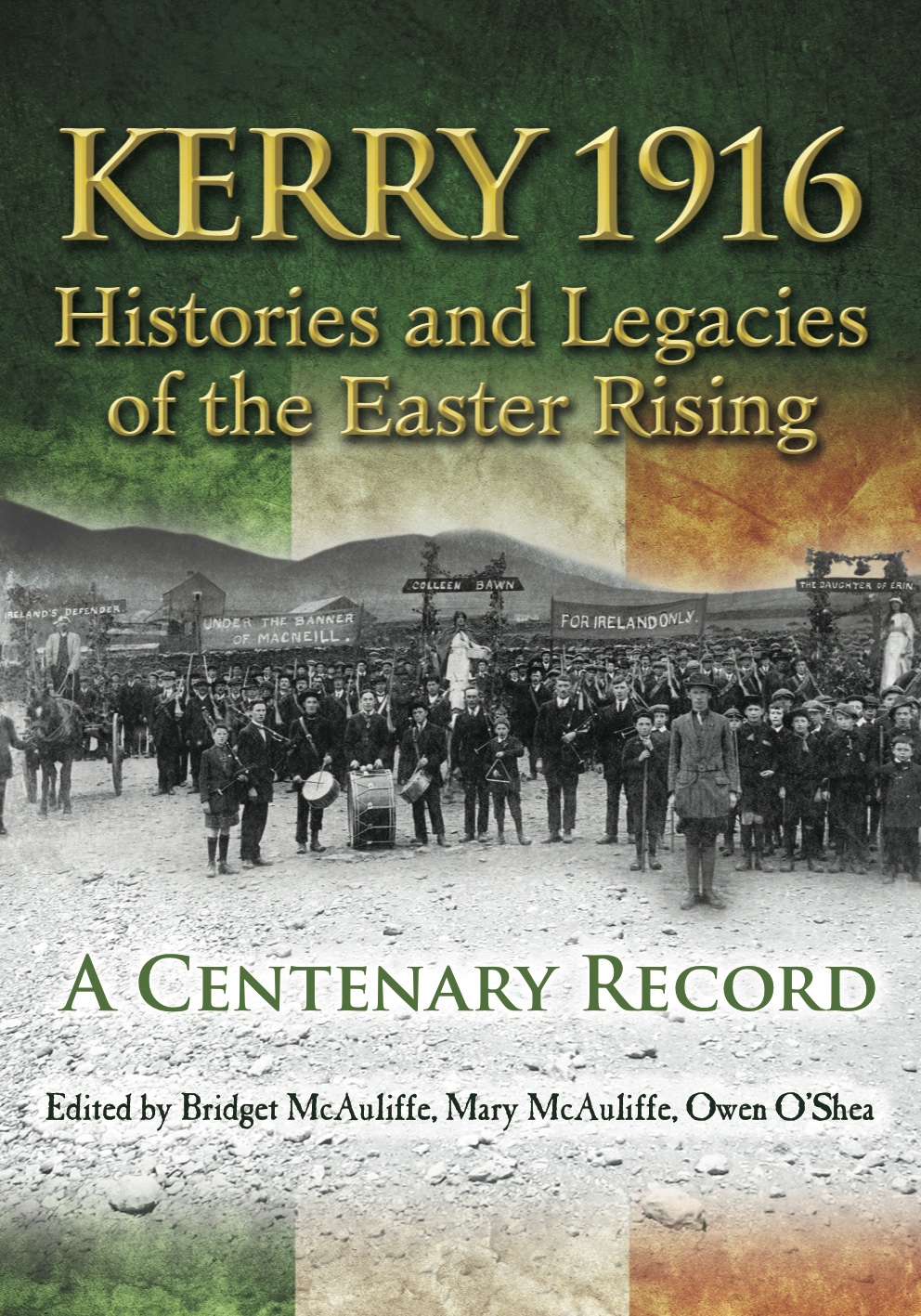 Among the Listowel people featured in the book are;
Patrick 'Sonny' Griffin
Servelus Jones
Patrick (Paddy) Landers
James Sugrue
And the book also has an essay by Fr. Antony Gaughan entitled Austin Stack, a portrait of a Kerry separatist.
<<<<<<
I was in Ballybunion at the Weekend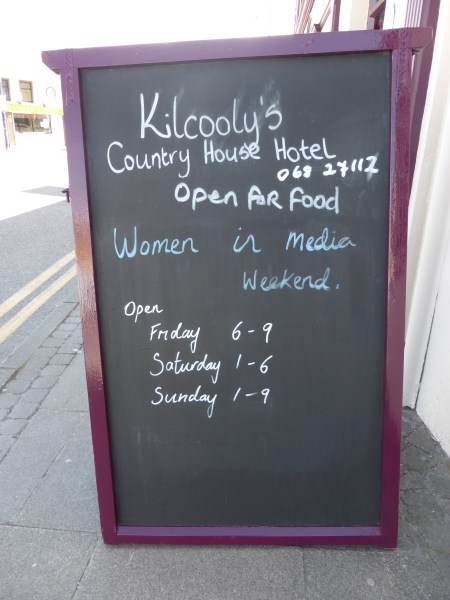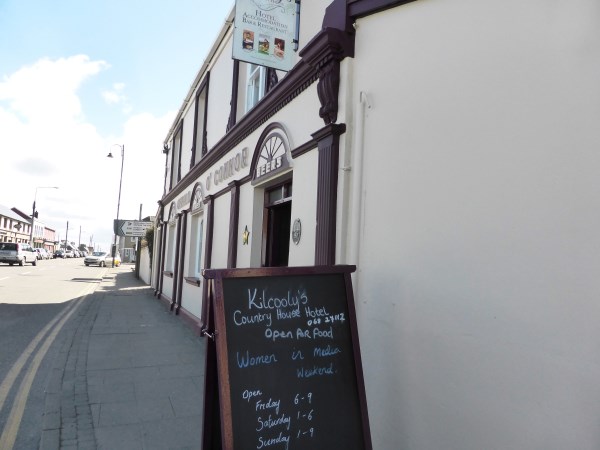 Once again the Women in Media Weekend was a Great Success. I'm sorting my photos for you. Check back here during the week for my account of my trip.