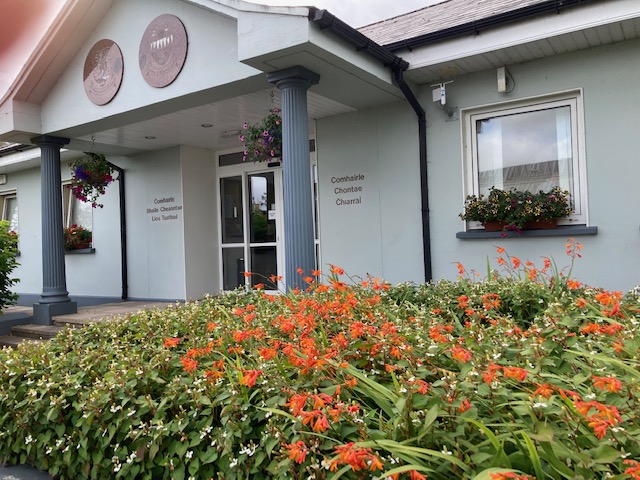 Áras an Phiarsaigh in July 2023
<<<<<<<<<<<
Happy Doggie
A very cute local puppy is wagging her tail on the double this week.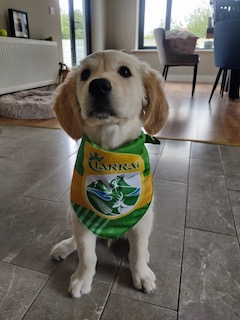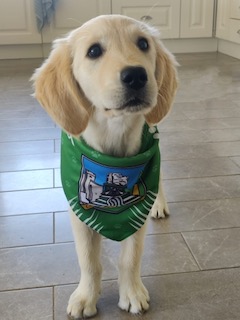 <<<<<<<<<<<
Listowel World Centre of Celtic Art
Since attending Stephen Rynne's talk on July 6 2023, everywhere I look in Listowel I see Celtic influence.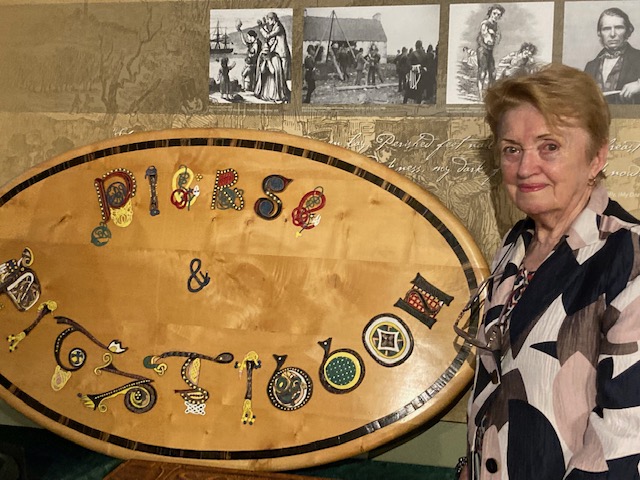 Carmel Fitzgiibbon with her late husband, Paddy Fitzgibbon's beautiful artwork. There are three pieces of Paddy's extraordinary celtic artwork on display in Listowel. One piece is in the offices of his old firm, Pierse and Fitzgibbon. This one was kindly lent to Kerry Writers' Museum for us to see up close on the night,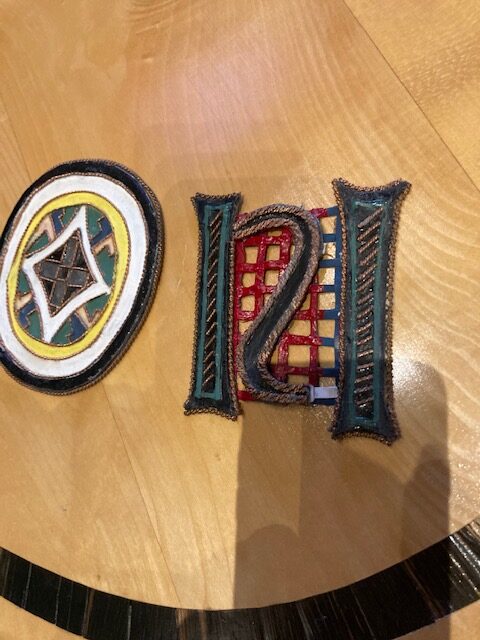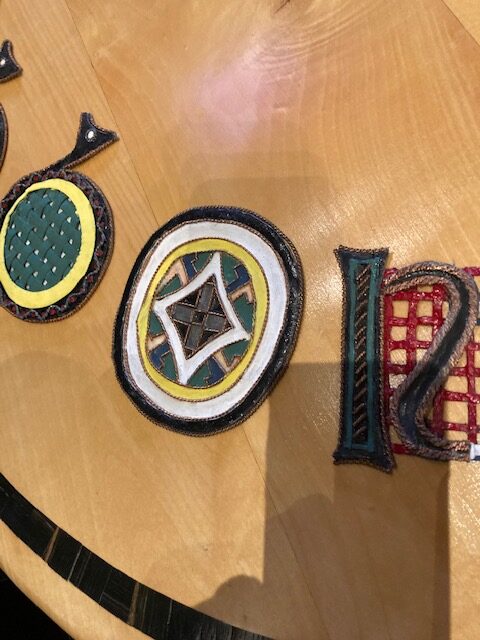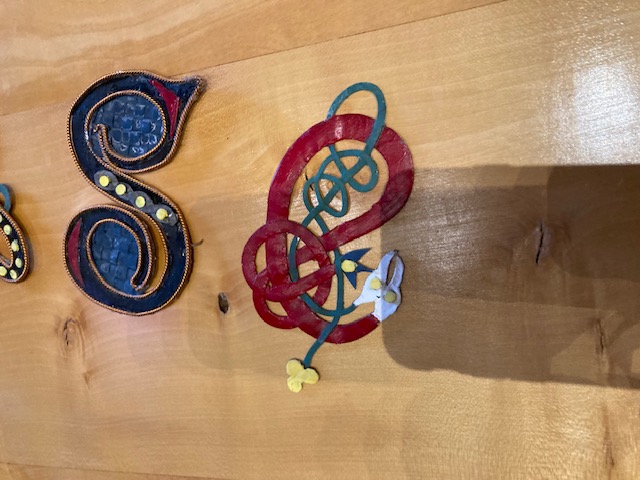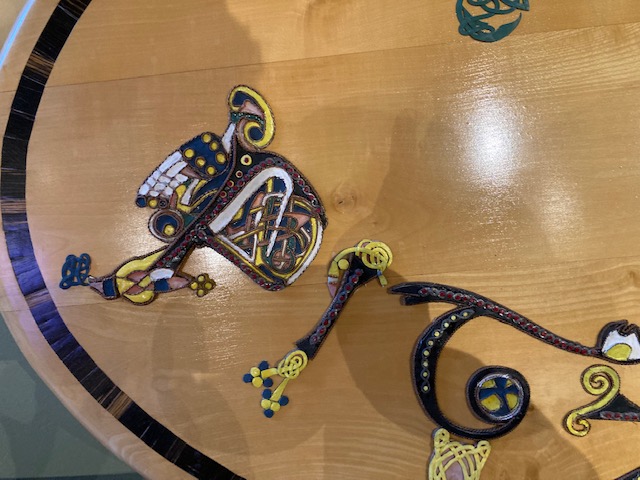 My photos give only a small insight into this unique design of artwork. Remember there was no template or instructions for this. It is pure genius.
<<<<<<<<<<
Ballybunion Castle on the Internet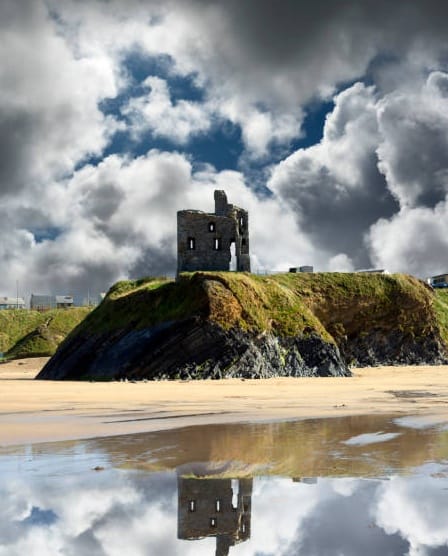 Ireland and Peg's Cottage
BALLYBUNION CASTLE!
Ballybunion Castle is one of fifteen cliff forts along the North Kerry coast; it was built by the Fitzmaurices in the 1300s. In 1582 the castle was acquired by the Bonyan family, which is how Ballybunion derived its name, but in 1583 William Og Bonyan lost the castle and lands because of his part in the Desmond Rebellion. By 1604 the castle was back in the possession of the Fitzmaurices and remained so until the mid-18th century.
Today, the 40 ft high east wall is all that remains of the castle. An underground passage leading from the cliff face to the castle, was discovered in 1987.
Pic. iStock, credited to morrbyte
<<<<<<<<<
LWW 1974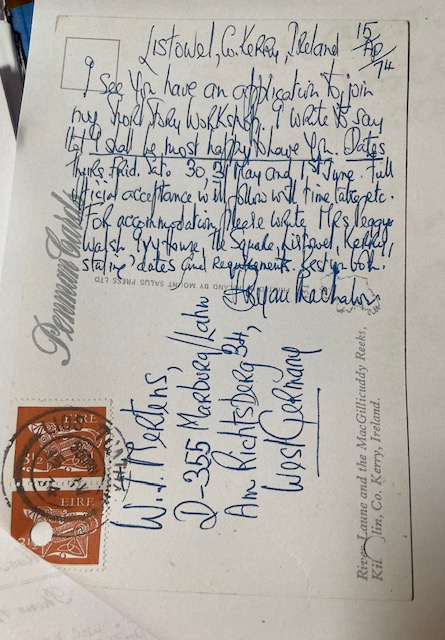 Wolfgang Mertens kept a comprehensive folder of memorabilia from his sojourn in Listowel for Writers' Week 1974. He developed a special relationship with Bryan MacMahon, whose work he was studying.
This is MacMahon's postcard to Wolfgang, accepting his application to join the short story workshop.
<<<<<<<<
A Smile for you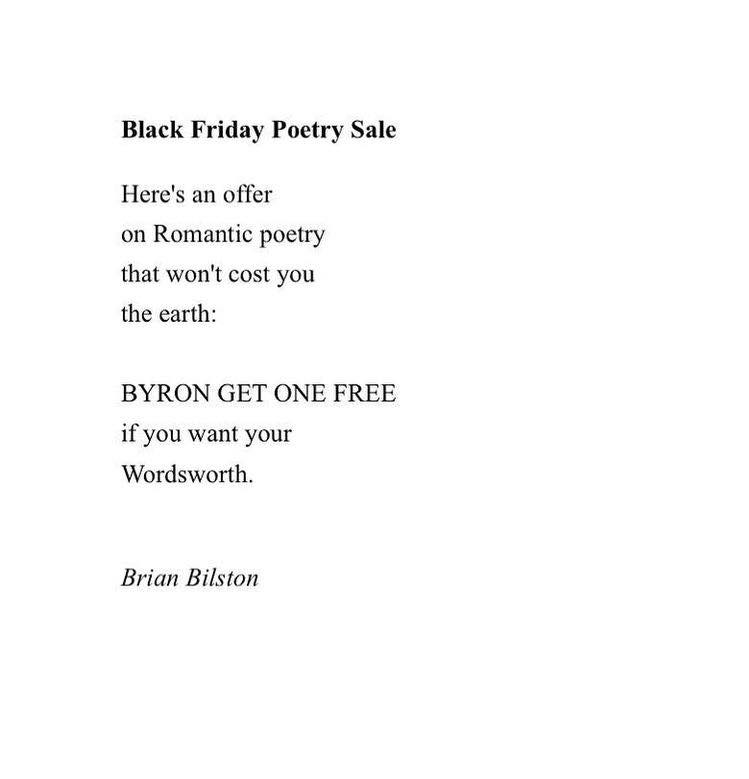 <<<<<<<<<<<<<<