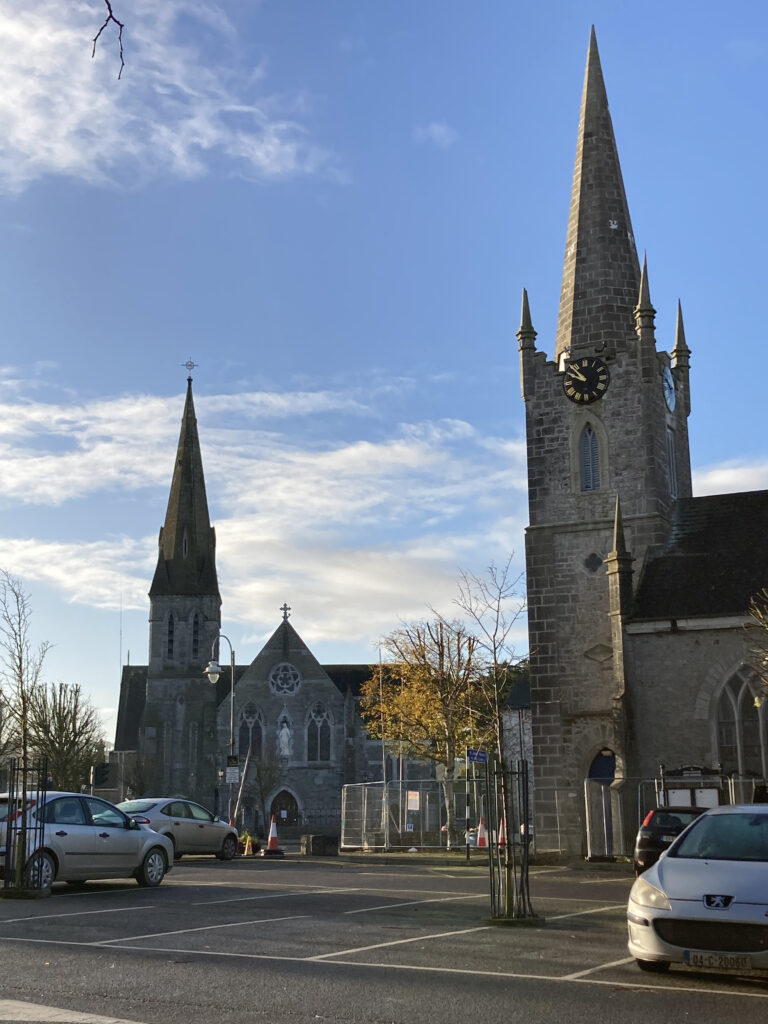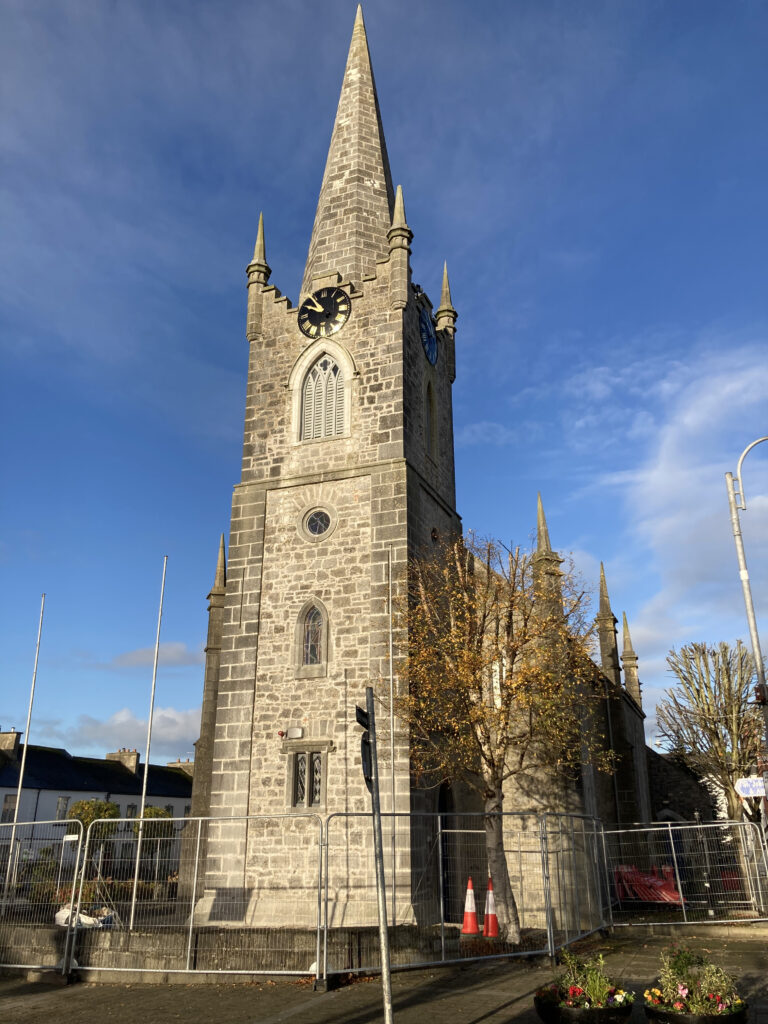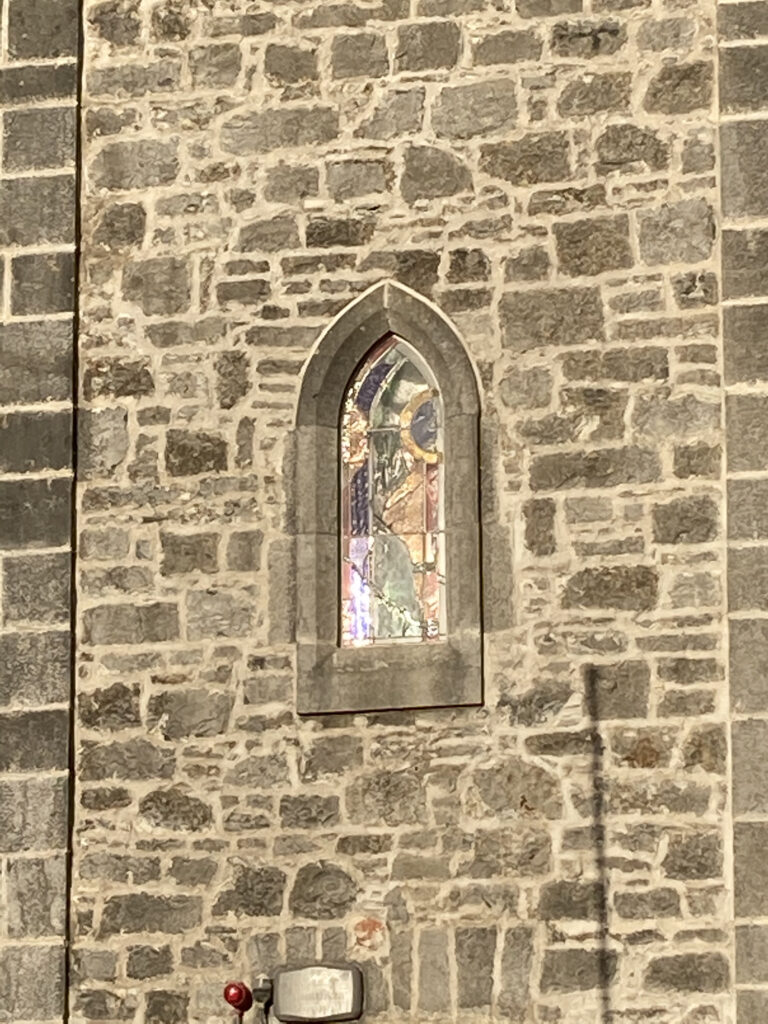 <<<<<<<<<<<<<<<
A Listowel Fact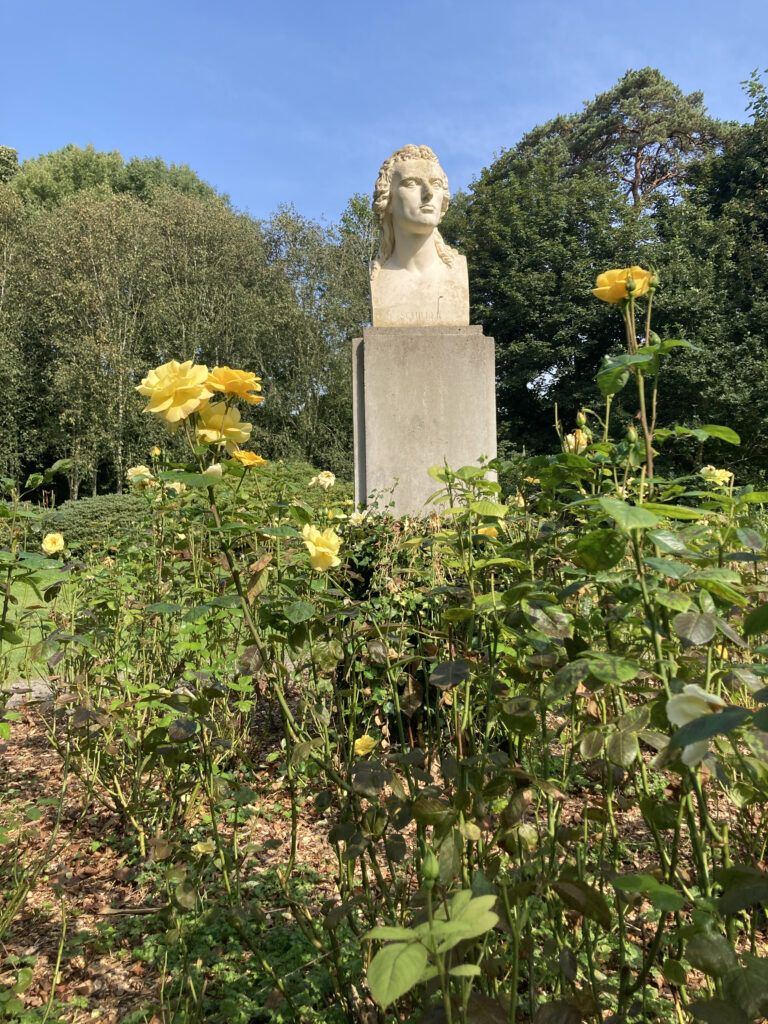 Listowel's Garden of Europe was originally a extensive quarry. It later became the town landfill site. Finally Listowel Rotary Club transitioned it into The Garden of Europe with a section for each country in the European Union.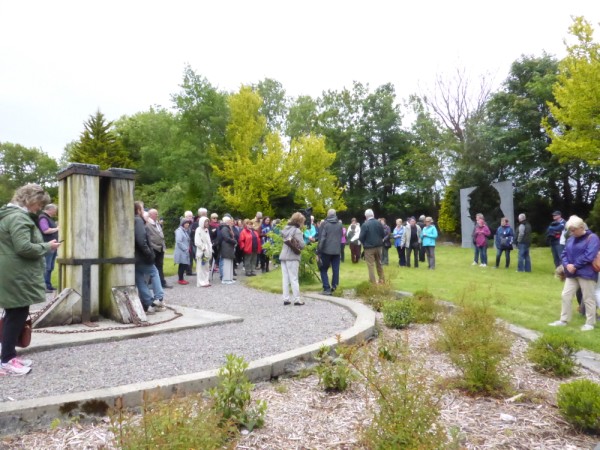 The Holocaust Memorial occupies a central place in the garden. It serves as reminder of the awful atrocities perpetrated during Hitler's reign.
The memorial is made of railway sleepers, reminding us of the railways in Europe that transported so many innocent people to a horrific life and, for some, death in concentration camps. The sleepers are surrounded by chains, representing the shackles of captivity.
I am grateful to the farseeing rotarians who left Listowel this reminder of Europe's darkest days. May we never forget.
<<<<<<<<<<<<
Christmas, a Time for posting mail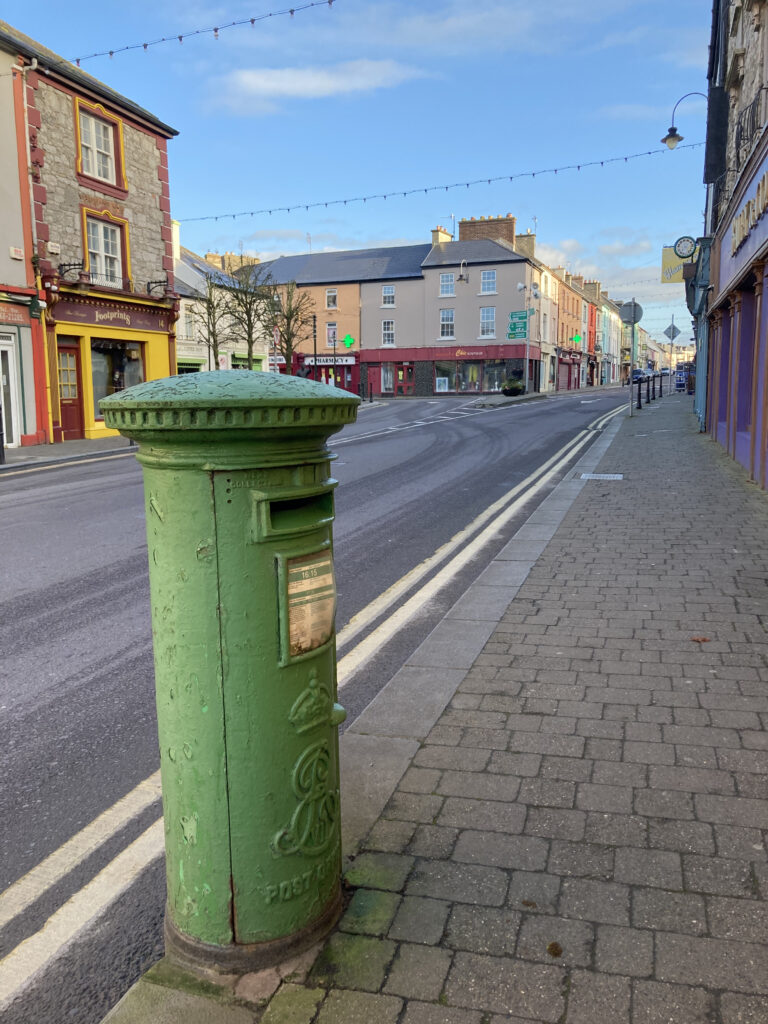 Pillar box in Listowel in December 2021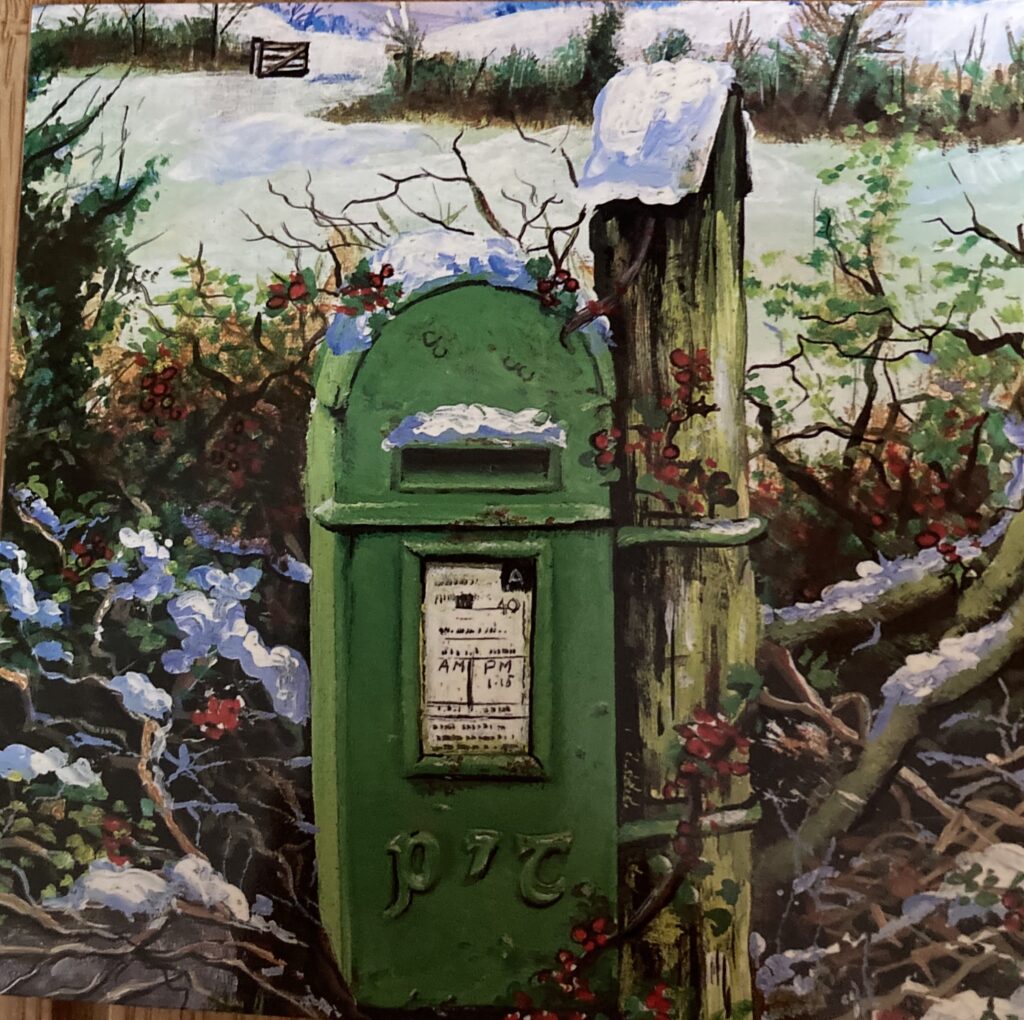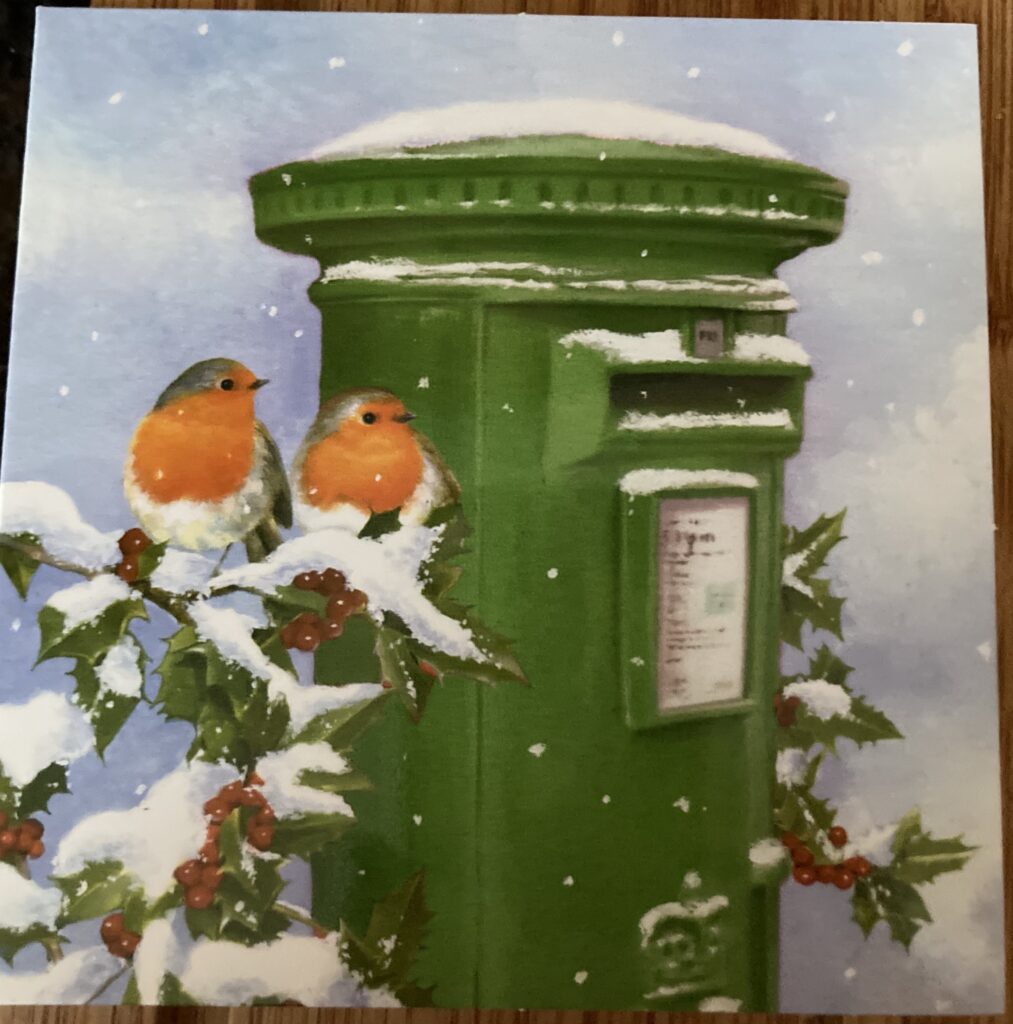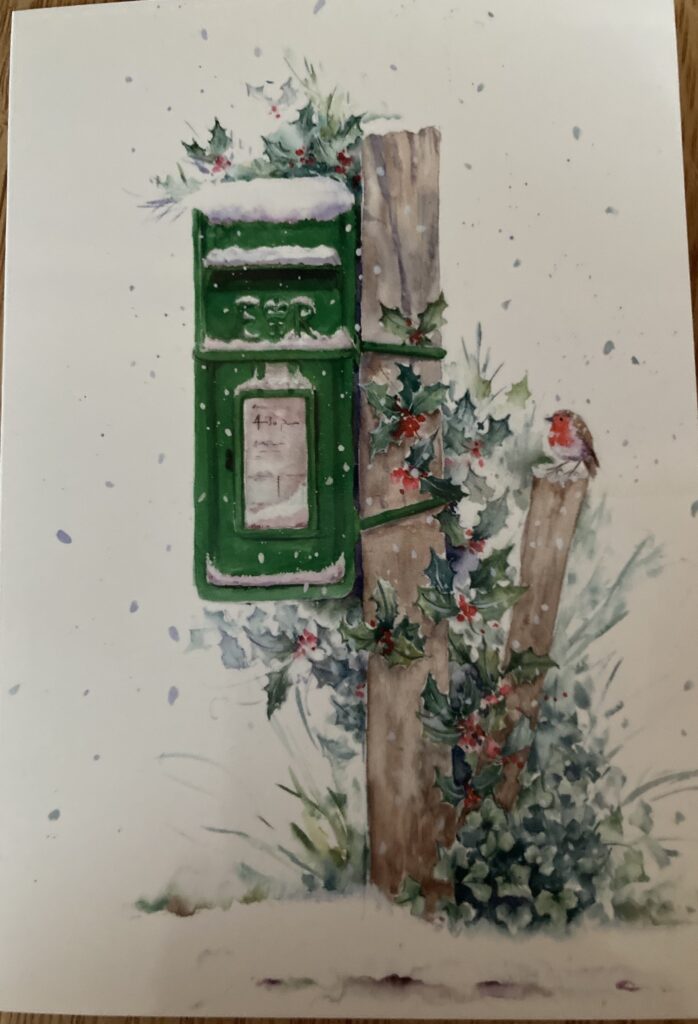 These three stylised ones are on Christmas cards. Even though fewer and fewer Christmas cards are posted each year, the postbox still remains a very strong symbol of Christmas.
<<<<<<<<<<<
That Time before Time Began
Cyril Kelly remembers happy carefree days "fishing" in The Feale and lazing in the sun in those summers before Time began.
I love this one.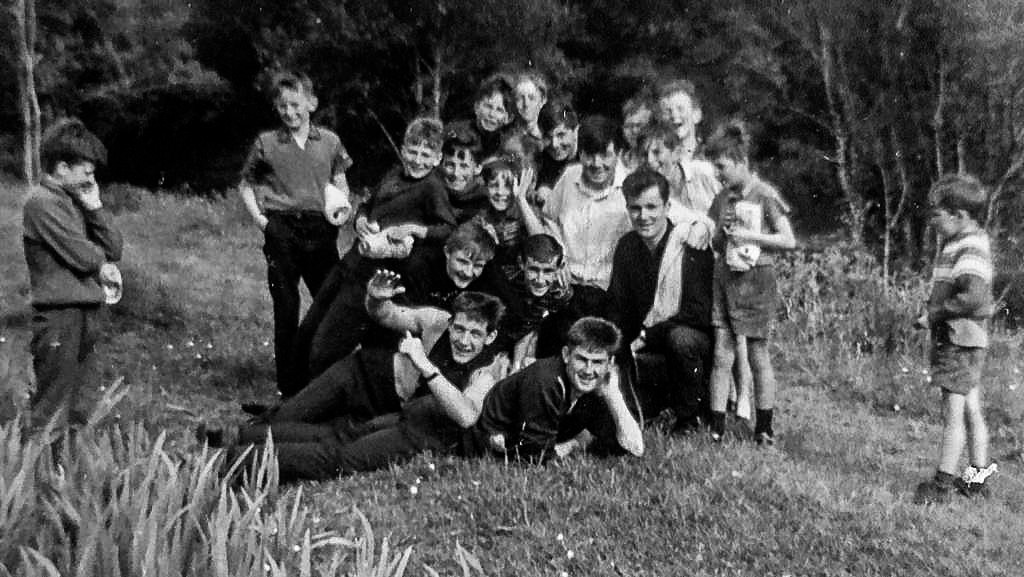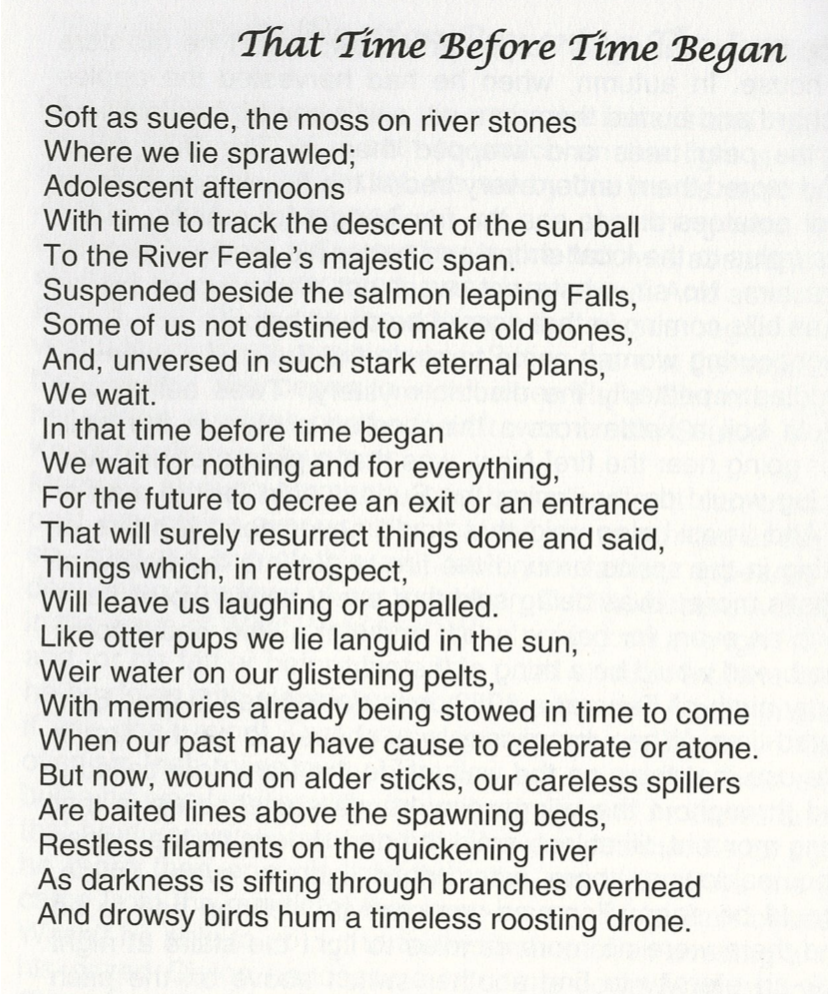 <<<<<<<<<<<<<<<<<<<,