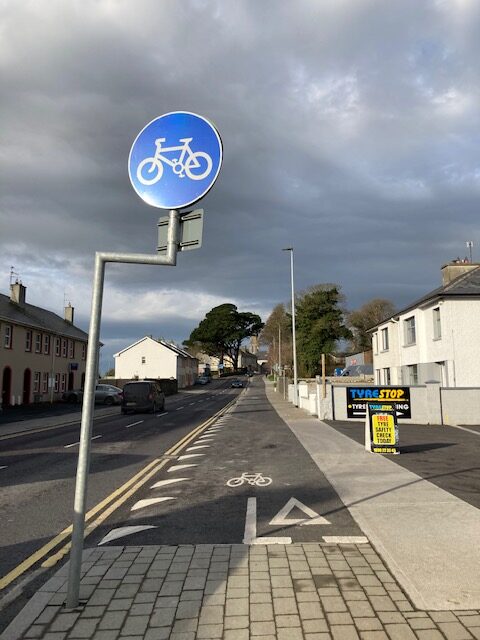 <<<<<<<<
In Athea
I don't think I've been in Athea since Covid. It was high time I visited my favourite outdoor art gallery. Last time I was there Jim Dunn, artist/muralist had a cover erected so that he could work in all weathers. That was gone and I could see the work in progress in all its splendour.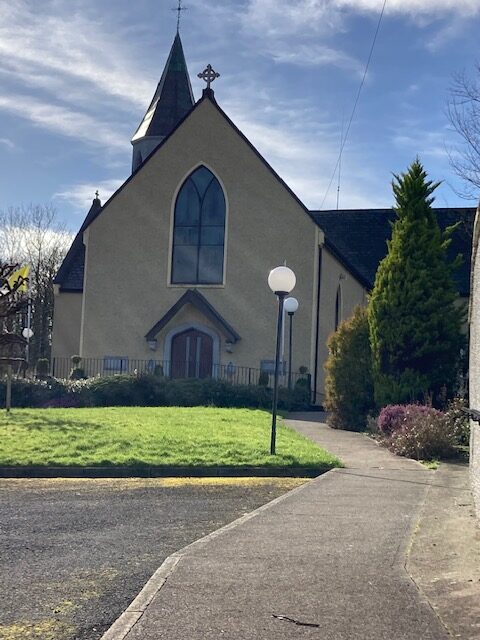 The forge mural is across the road from the church.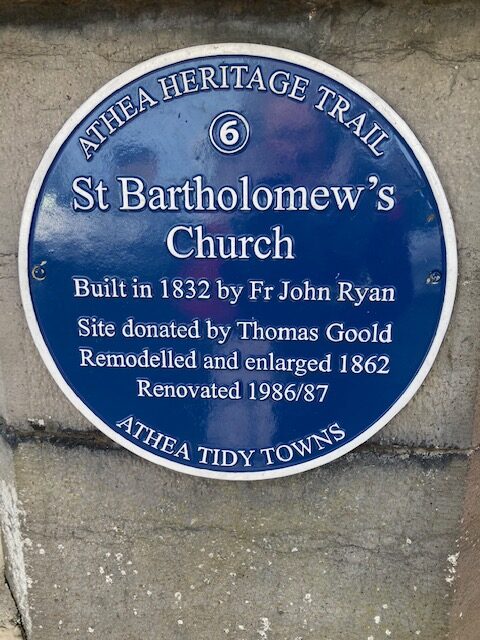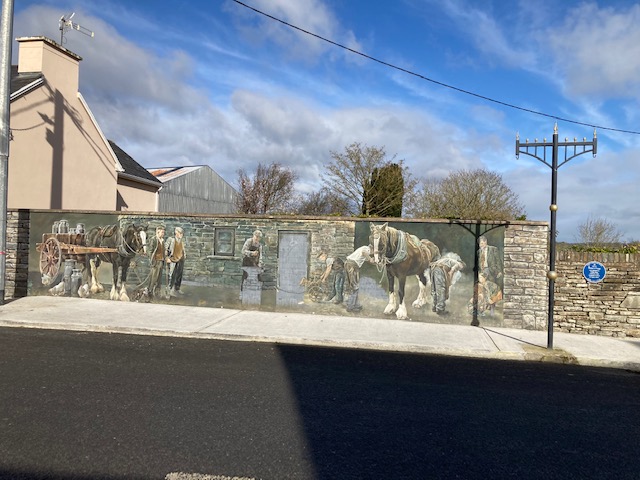 The morning was sunny and the standard for the hanging baskets was casting its shadow on the doctor.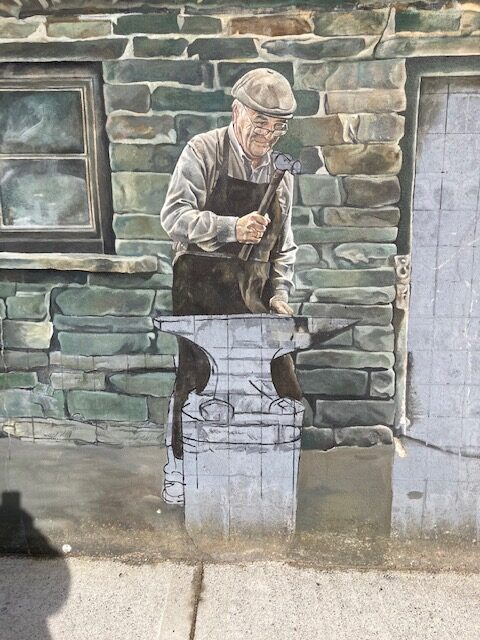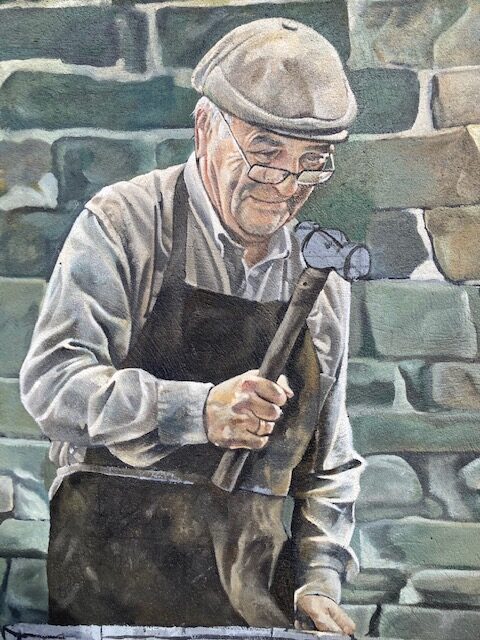 The blacksmith/farrier is a new addition. Isn't that such a kindly face? The anvil awaits another day.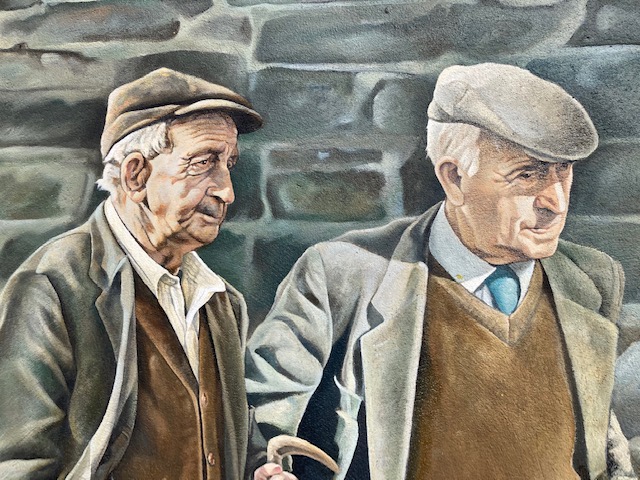 I love all the men in the artwork.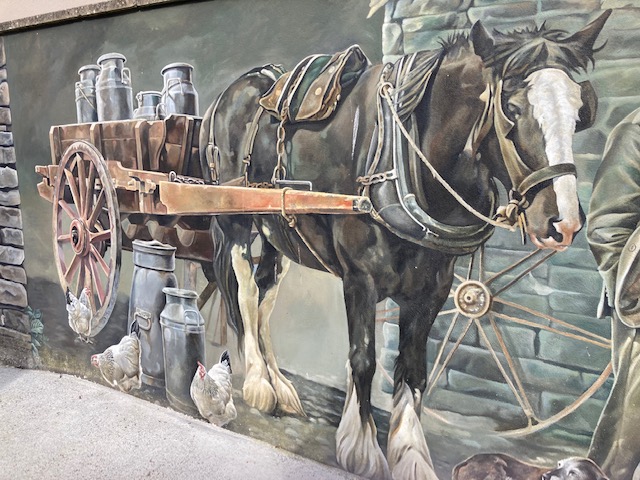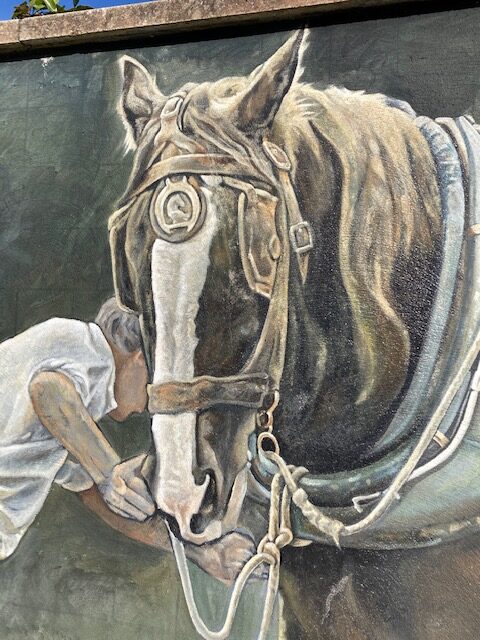 I love all the horses too.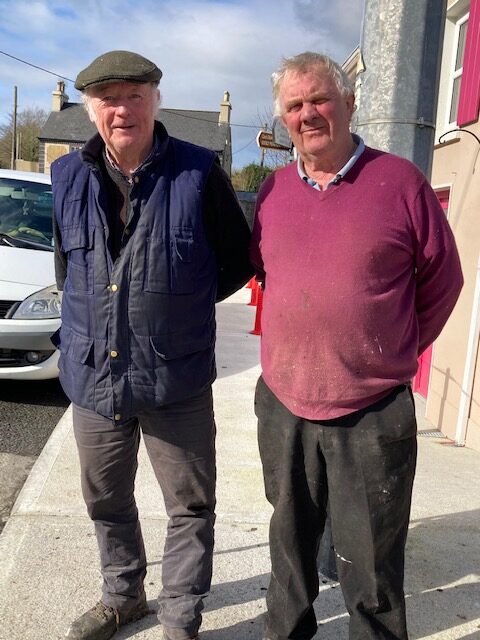 While I was there I met two lovely real men who stopped for a chat and posed for a photo.
<<<<<<<<<<<<
The Optical Suite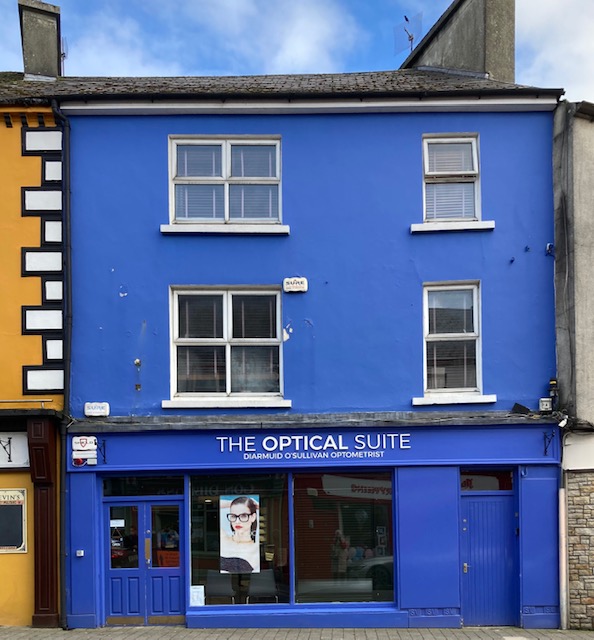 <<<<<<<<<
A Very Sad Relic of 1950s Ireland
When "many young men of twenty" said goodbye to Ireland forever.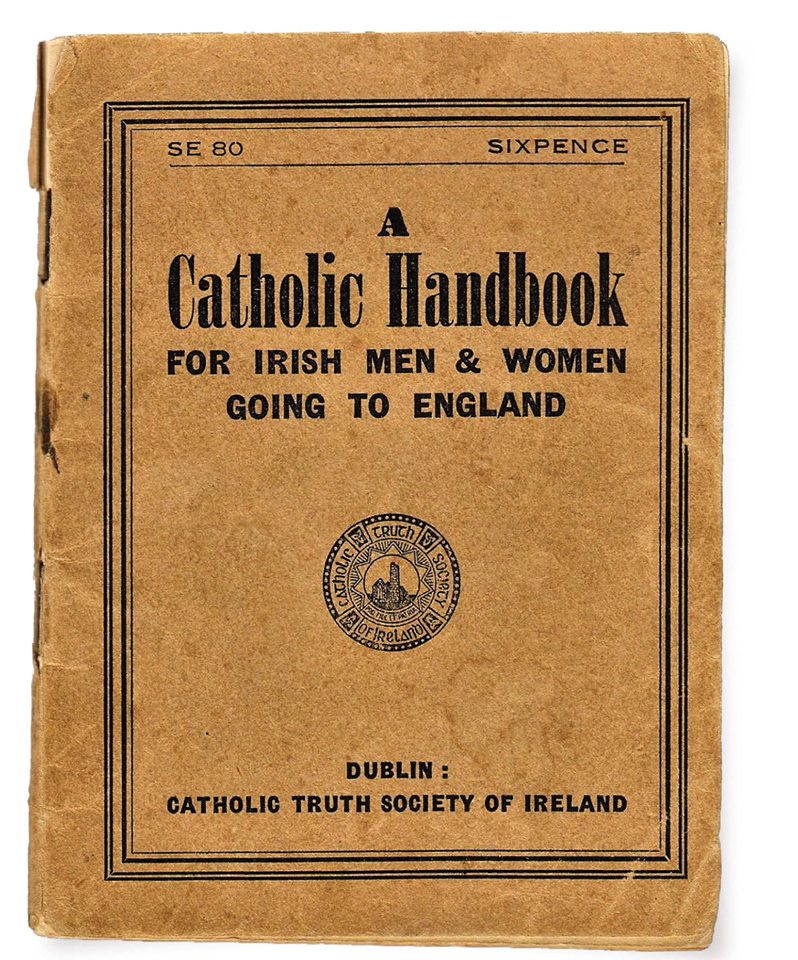 This was donated by Eileen Fahey to John Creedon's National Treasures.
Here is what she wrote;
"A Catholic Handbook. This little booklet measuring 9cm x 11.5cm, which cost sixpence highlights a very different Ireland. Published in 1954, the handbook was drawn up because "economic difficulties especially the scarcity of work in counties like Mayo, Kerry and Galway have caused boys and girls to leave homes in Ireland and seek a living in the land across the water." When I took up my first teaching post in Roscommon in 1974, it was part of the library in the school. I was given the responsibility to sort out the school library and when I found this document, I decided to keep it because it speaks volumes about Ireland at a certain period in time. You wouldn't know whether to laugh or cry reading it but when I first read it, I recognised its historical value. In many ways, it was sad that it was a reference book in a school library where many students would have emigrated from. It gives insight into the loneliness, isolation, and fear of emigration in the 1950s. On arrival in England, the book advises that one of the first things you should do is look up the local parish priest."
<<<<<<<<<
Fact of the Day
Actor and film star, Jack Lemmon was born in 1925…..in a lift.
His mother was playing Bridge and was engrossed in a particularly good game, so good that even though she realised that birth was imminent she refused to leave the table until the last minute.
History doesn't tell us if she won the game.
<<<<<<<<<