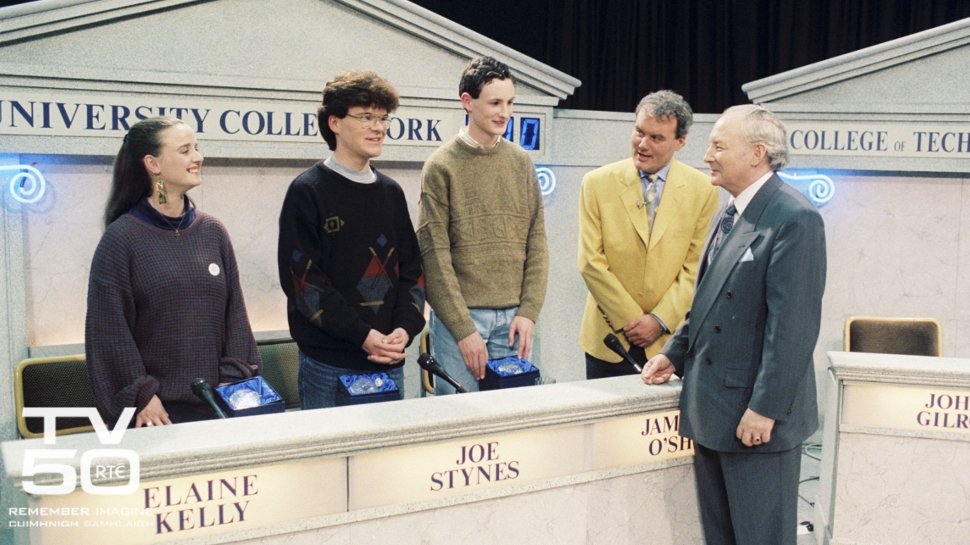 Challenging Times RTE 1993: I wonder where they are now.
<<<<<<<
Jer sent me this account of a very interesting lady with strong Listowel connections.
Christine Kenneally is an award-winning journalist and author who has written for The New Yorker, The New York Times, Slate, Time, New Scientist, The Monthly, and other publications. Her book, The First Word: The Search for the Origins of Language, is published by Penguin. Before becoming a reporter, she received a Ph.D. in linguistics from Cambridge University and a B.A. (Hons) in English and Linguistics from Melbourne University. She was born and raised in Melbourne, Australia, and has lived in England, Iowa, and Brooklyn, New York http://www.christinekenneally.com
"My great-grandfather, J.J. Kenneally, wrote the first pro-Kelly book. J. J., who grew up in the same country town as the Kellys, was ten when Ned Kelly was hung, so he is surely writing from experience when he says local children at the time used to play "the Kellys and the police." The Kellys always won.
On a much darker note, in his introduction to the story of the Kelly gang and the awful events that led to Ned Kelly's execution, he wrote:
"Irish patriotism was such an unforgiveable crime in the eyes of British Government officials in the Colony of Victoria, that even the serving of a savage sentence would not wipe out the campaign of anti-Irish hatred so well organised in the Colonies."
JJ Kenneally Australia, wrote this in a letter to his Irish Cousin Jerry Kennelly of Knockanure
The North Western portion of this State has been visited by a plague of grasshoppers. Some say the hoppers came to visit His Royal Highness, Duke of Gloucester who is still here and must feel somewhat bored with the fulsome flattery and other rubbish that is daily heaped upon him by the Jingoistic element in these parts. In the hope of getting an advertisement for my book. I sent a copy to the Duke, but so far, I have not heard from him. If he accepts, the papers will have a feature of "Ned Kelly" being installed in the bosom of the Royal Family, But if he does not accept, I will send a similar copy to President De Valera with a suitable letter.
My father arrived in MELBOURNE in 186 ? and my mother nee Julia Dillon of Lyrecrompane with her four children -Johanna, Matthew, Honora ,and Daniel arrived at Melbourne on the 10th of August 1865 Patrick died at Listowel he was between Matt and Hanora .These born in Australia were Julia, Mrs Ryan, Jeremiah who died on 31st of August 1884. James Jerome yours truly ,Elizabeth and Mary Mother Benedict at the Presentation Convent , Windsor ,Melbourne
Dan died 16th July 1933. Hanora is an invalid and has lived with me for many years. Matt is a well to do farmer at Eleven Mile Creek,Glenrowan West ,Victoria,Australia. Matt has 3 sons and 1 daughter . Dan 4 sons and 3 daughters. Mrs Ryan 2 sons and 2 daughters . Matt married Bridget OBrien , Dan married Ellen Kelliher, and I married Elie Deegan. I addressed a copy of my book to Messrs Dillon Bros,Lyrecrompane ,&c but I have not heard from any of them. I understand that some of Ned Dillons sons are still living in the old family homestead and I would like to learn something about them. I am inclined to think that cousin Tim Kennelly when living in West Australia was not very enthusiastic in his search for relatives in Victoria .
I contested the Merenda Federal Electorate as a Labour Candidate in December 1906 and again in 1910 . In each case was defeated by one of my own Nationality . In 1906 the late Richard O Neil acted as vote splitter for Robert Harper the retiring Member. In 1910 Mr Thomas Hunt of Kilmore , who had previously attended as delegate the Pan Celtic Congress in Ireland acted , knowingly or unknowingly as Harpers vote splitter
The result was Harper protectionist 7900 votes
Kennelly Labour 7200 votes.
Hunt Independent Labour 1945 votes.
Thompson Independent 876 votes lost deposit
In a non-Labour Electorate, my effort was regarded, as the best fight put up for Labour in the whole Commonwealth Elections if 1910.
I am pleased to learn that you are taking a keen interest in Public Affairs.
I wish you every success."
<<<<<<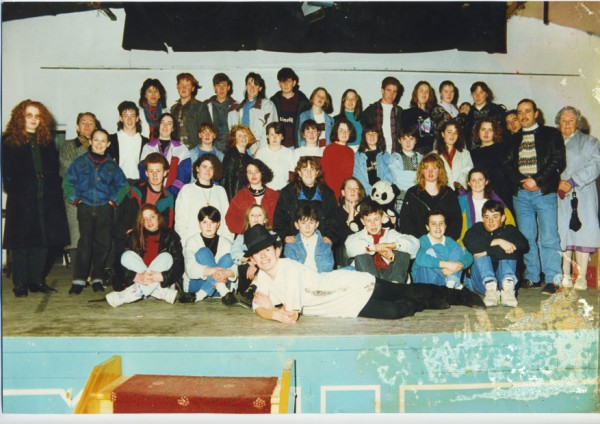 Listowel Youth club in the 1970s
<<<<<<<<
I had a few interesting emails recently. I would be grateful if anyone can help these people. I will also put NKRO on the trail of their ancestors.
My name is Berenice Holmes and I live at Victoria Point just out of Brisbane Queensland Australia. I have been trying to find out information about my great grandmother.
Her maiden name was Mary McKenna and her Death certificate states that she was born in Listowel, County Kerry, Ireland around 1845 and her date of death was 04-02-1930 aged 85 years in Brisbane.
It gives her father's name as John McKenna and her mother as Mary? (no maiden surname). This makes it very hard as there are so many Mary McKenna's when you come to make a search.
She emigrated to Queensland, Australia sometime around 1866 from what I can gather. This might not be accurate.
She married William George Ives in Brisbane Qld Australia in December 1877 and had 6 children (3 boys & 3 girls). My Grandmother was the second eldest of the girls her name was Florence Bridget Ives.
Mary's eldest child Margaret Mary died about 9 days after birth. My mother Iris is still living and is 93 yrs old she talks about her Grandmother Mary (McKenna) quite often.
Mum is always saying her grandmother came from County Kerry the most beautiful part of Ireland.
A few years ago I caught up with a cousin who said she visited Listowel and said that the McKenna's who have the Hardware or timber yard were relatives of our great grandmother Mary McKenna.
I have not tried to make contact with them yet as I did not know where to enquire as they only seem to have a business address on the internet.
My cousin's grandfather was one of my grandmother's brothers. It seems very hard to get any information from Ireland. I have not had great success with Ancestry.com.
At the write-up on my grandmother's wedding in July 1905 to James Dwyer it said that her cousin little Kathleen McElligott acted as a trainbearer. I have found that some McElligott's came from around the Listowel
area and emigrated to Queensland Australia. Maybe there is some family connection there. I don't know if you could be of any help.
James Dwyer the first husband of my grandmother Florence Bridget Ives died in 1918 and she remarried. Her second husband was my grandfather John Augustine McAuliffe. I am tracing his family
also and his grandfather my great great grandfather John Florence McAuliffe was born in 1836 in Newmarket, County Cork, Ireland. His father was John McAuliffe born in 1818 in County Cork and his
mother's maiden name was Ellen 'Shine" I think. I have not been able to find a connection there at the moment.
I was wondering if you could give me any information on the best way to try and search out my family ancestors. I am praying that one day I will be able to come and visit Listowel myself as I have a very strong
passion about my Irish roots but as I am the only immediate family my Mum has and I am her carer and I cannot commit to any overseas trips at this time. I would have loved to have been able to come over
for "The Gathering" this year.
Looking forward to hearing from you even if you cannot help me in anyway.


(P.S. NKRO has news for you Berenice but your email box is temporarily out of order)
*****************************************************************************
The next is from Trisha Turner
I have signed up for listowel connection to receive emails.
My Great Grandmother was Ellen McCarthy, born Listowel, County Cork, Ireland abt 1861. Her parents listed on her marriage license was listed as Daniel McCarthy and Mary Buckley.
my Great Grandfather William Henry Arnold, Born January 6, 1855 in Carrightwohill, Ireland. Evidently they met in Illinois USA and he married Ellen McCarthy. It appears that they had one child my grandmother Kathleen Arnold born January 1, 1881 and then I cannot find out what happened to Ellen as my great grandfather married again.
Thanks in advance for your help.
******************************************************************************
Will you look who is coming to Writers' Week 2013
Listowel Writers' Week – 29 May – 2 June 2013
Now entering its 42nd year, Listowel Writers' Week is Ireland's longest running literary festival, renowned for bringing together international writers and audiences in the historical and intimate surroundings of Listowel, Co Kerry.
Featuring at this year's festival will be Nadeem Aslam, Dermot Bolger, Marina Chapman, Emma Donoghue, Honor Donohoe, Robin Dunbar, Gabriel Fitzmaurice, Peggy Gallagher, Thomas Keneally, Gene Kerrigan, Martha Long, Colum McCann, Alison Moore, Andrew Miller, Rebecca Miller, Peter Murphy, Audrey Niffenegger, Colm Tóibín, Willy Vlautin and many more. In addition the Festival will be hosting a series of events to celebrate The Gathering, these will include themes such as Migration, The Irish Famine, Celebration of Máire Mhac an tSaoi and The Irish-American Short Story.
Isn't that an impressive lineup? I'll fill you in on a few more details over the next few weeks.
Máire Logue sent us some photos from the recent event in Dublin to launch the 2013 festival.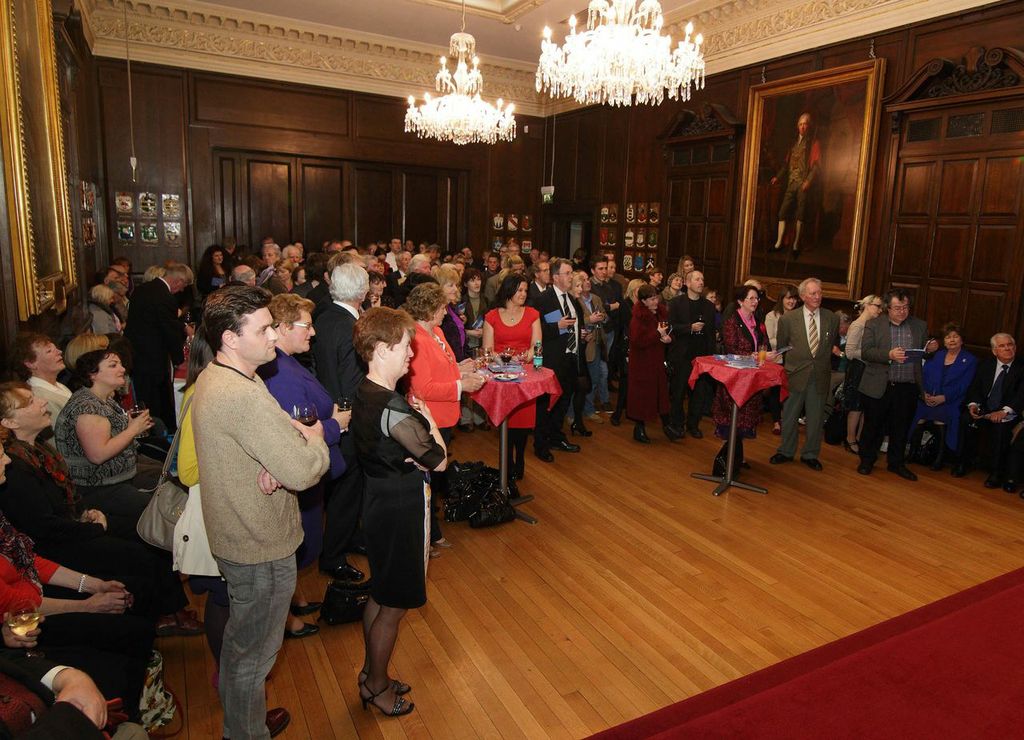 Dublin and Listowel litterati and glitterati assembled for the 2013 launch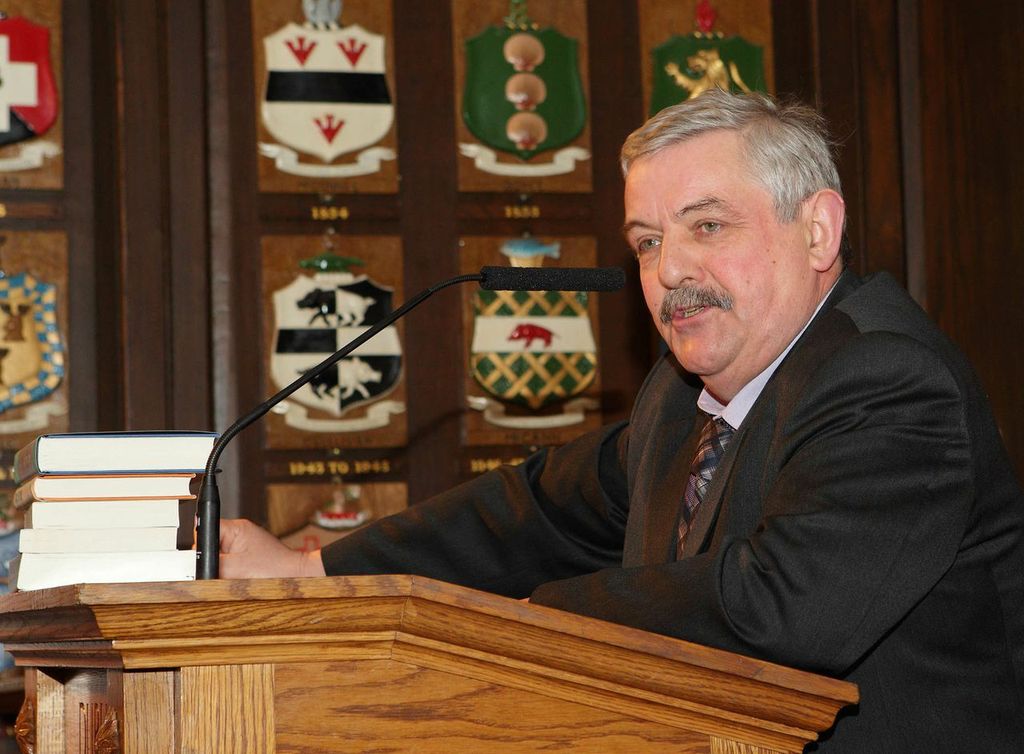 Seán Lyons, chairman addresses the audience.