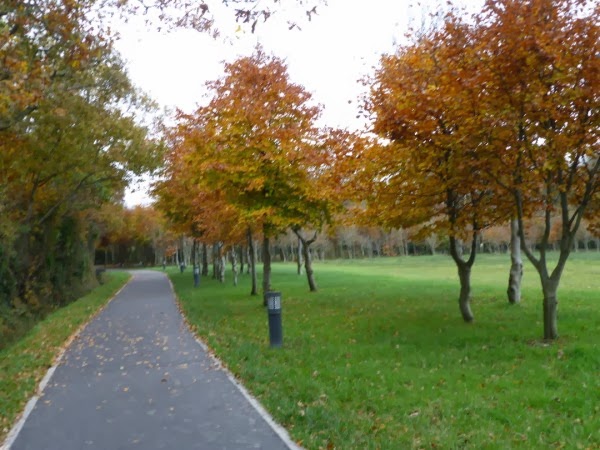 The trees are in their Autumn beauty
The woodland paths are dry….
Beneath those rugged elms, that
yew trees shade,
Where heaves the turf in many
a mouldering heap
Each in his narrow cell
forever laid,
The rude forefathers of the
hamlet sleep.
<<<<<<<<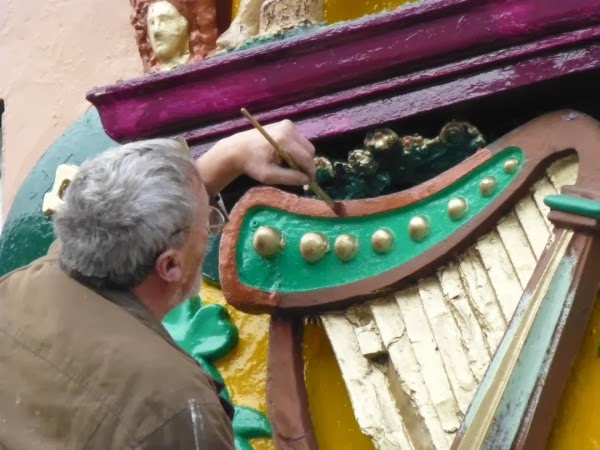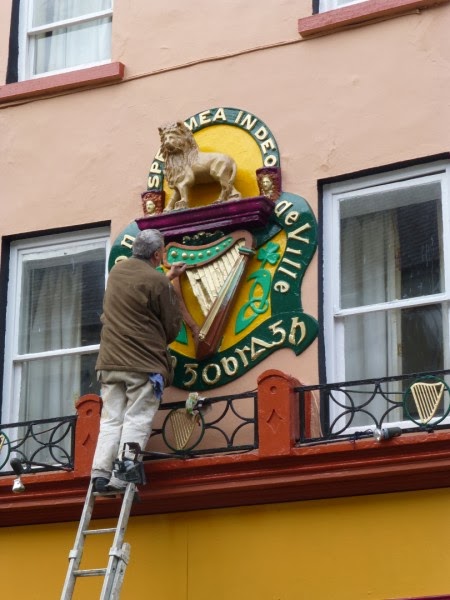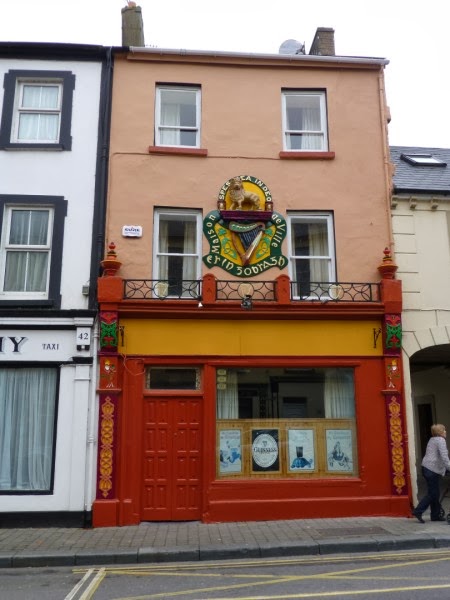 A well known landmark is getting a facelift. Fred Chute is doing a magnificent job (as usual) on The Harp and Lion.
<<<<<<<
Knitwits busy hands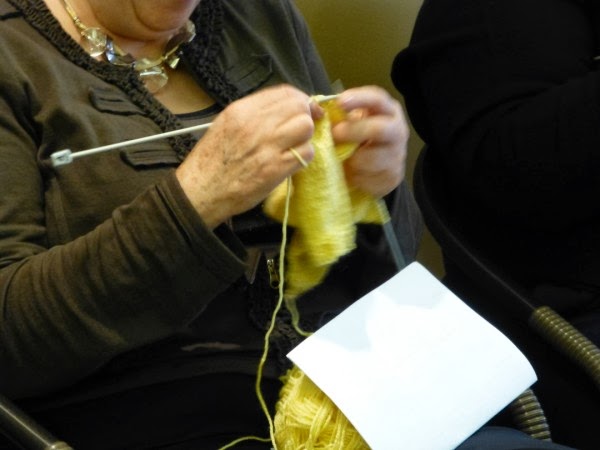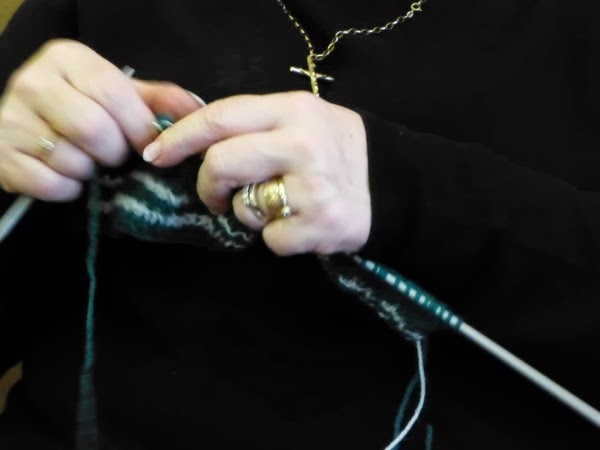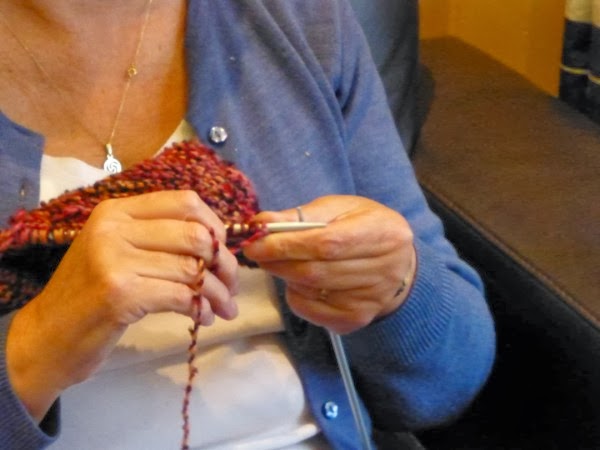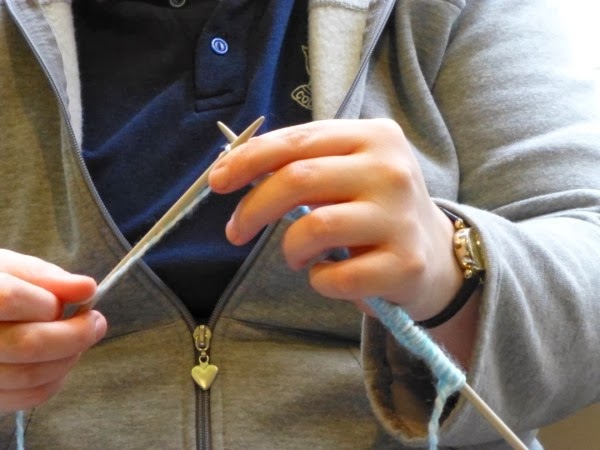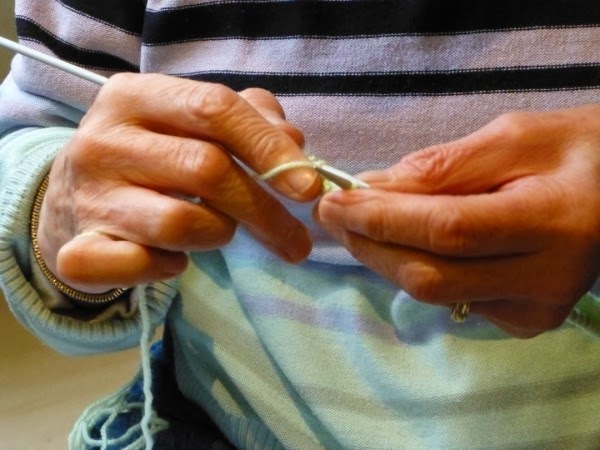 Knitwits is going from strength to strength. Our little group is growing in number. Soon you will be able to buy products knitted by Knitwits members in Namir's new venture, Craftshop na Méar
opening shortly in Church St., Listowel.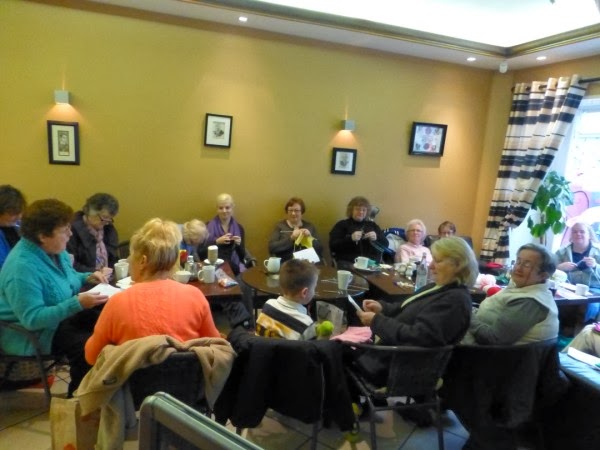 <<<<<<<<
Important date for the diary
Everyone is invited to The Lartigue Museum on Sunday night next Nov. 24 2013 at 7.30 p.m. for the launch of a very significant book on the North Kerry railway Line.
Anyone with even the remotest interest in Railways or in Listowel's rail history must buy this book. It will be available on the night at a special price of €10.
If anyone belonging to you worked on or had any connection with the line, come along at 5.00 p.m. on the night and talk to Maria Leahy who is compiling an oral history of families associated with the line.
<<<<<<


Talk on St. Padre Pio in Lixnaw