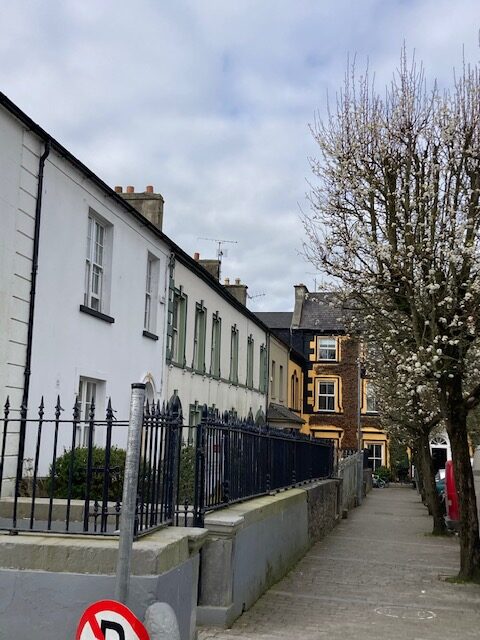 <<<<<<<<<<
I was Back in the Classroom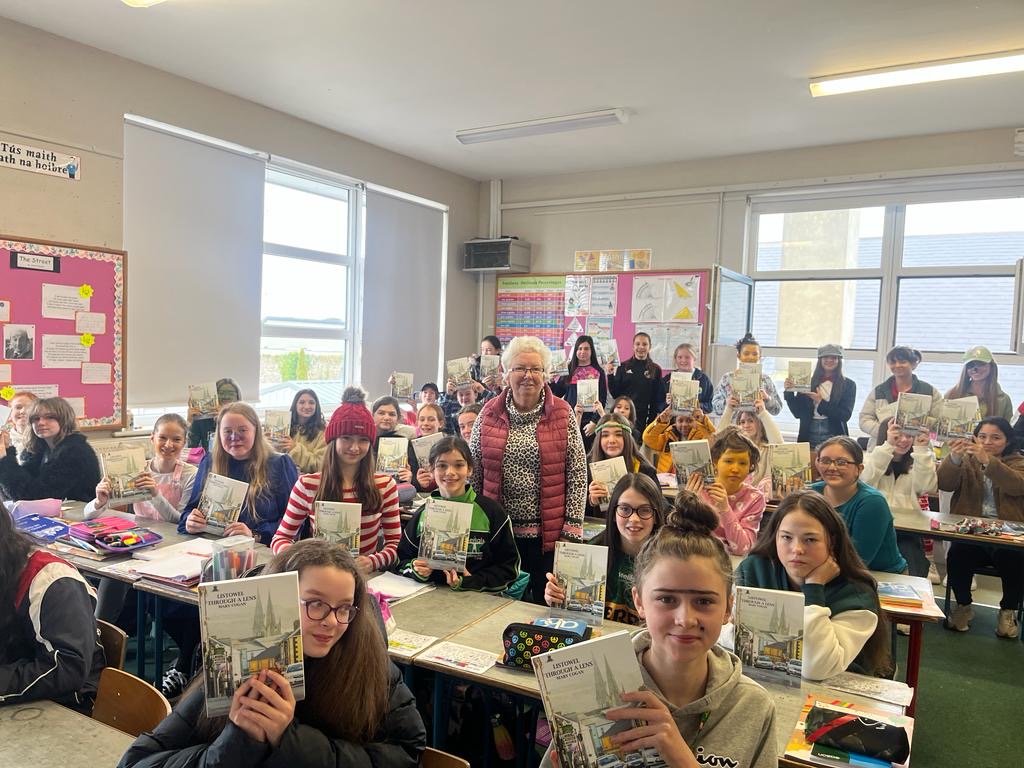 There I am in the midst of the lovely 6th class girls in Presentation Primary School, Listowel on World Book Day 2023. The girls were dressed as their favourite characters. I came as myself.
I was a VIP guest as part of their Creative Schools' Cluster project.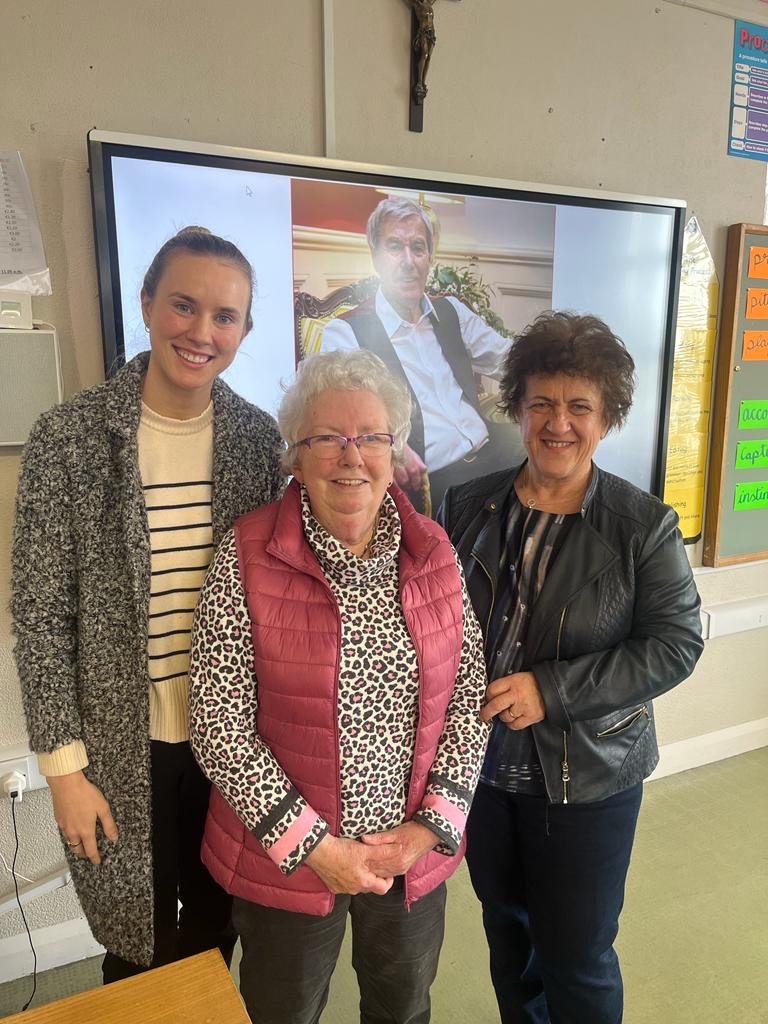 I was welcomed to the school by my friend Mrs. Anne Brosnan and the class I spoke to is now being taught by someone I taught back in the day, Miss Julieanne Galvin.
Behind us on the interactive whiteboard is our good friend, Jimmy Hickey. I told the girls about Jimmy's exploits in The National Concert Hall. They don't read Listowel Connection so it was news to them. Jimmy is their dancing teacher.
<<<<<<<<<<<
Alice Curtayne
It's not all male writers in Kerry Writers' Museum. This female Kerry writer is there too. She is a little known but very learned journalist and writer, deserving of a wider audience.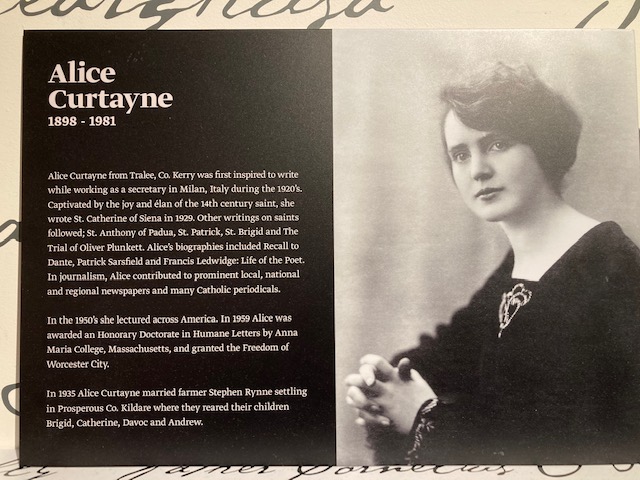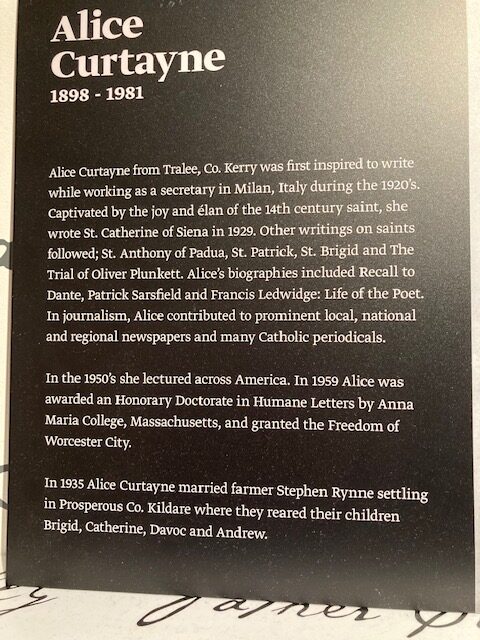 <<<<<<<<<<<
A Little bit of the USA in Cork
When I'm on foot I notice things that were there all the time but I never spotted before.
This happened to me lately when I was walking on Western Road in Cork and I came upon this sign.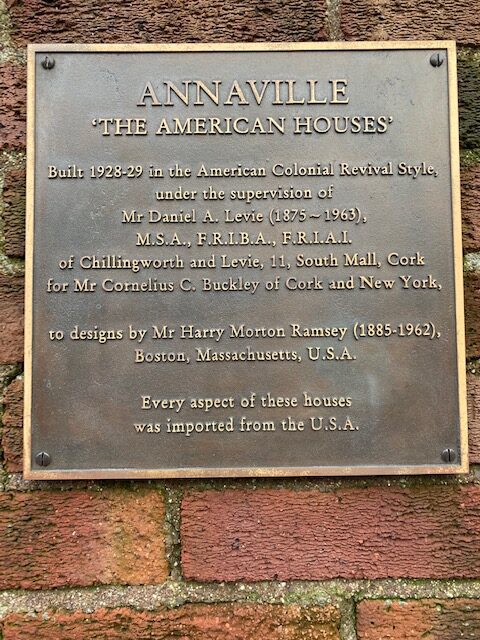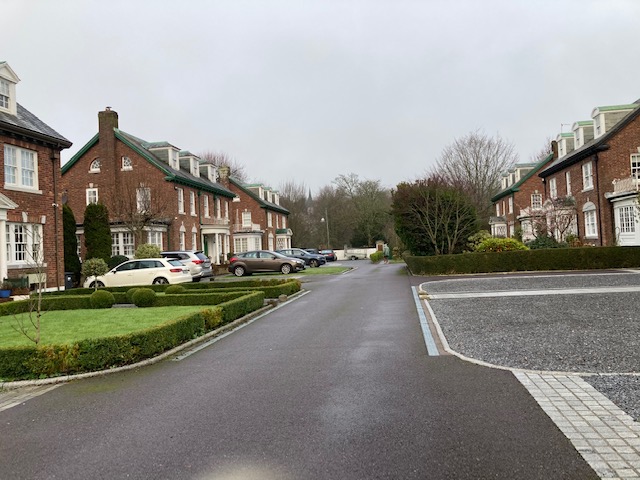 Maybe it is my imagination but doesn't that white car look a bit American as well.
<<<<<<<<<<
Something to Look Forward To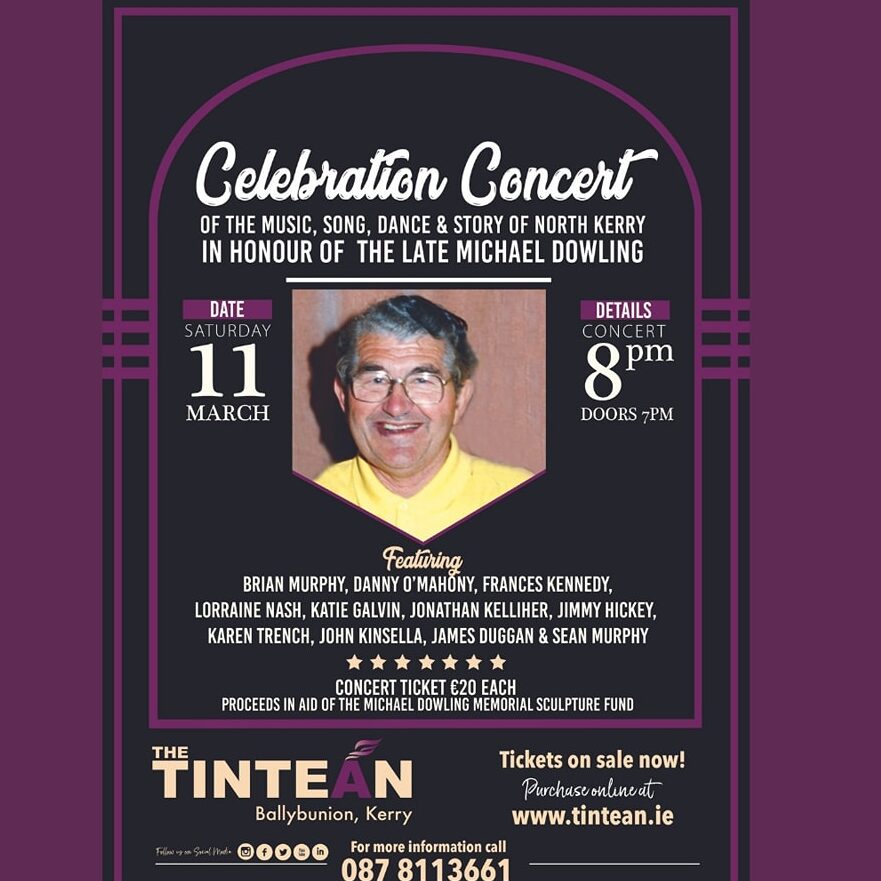 <<<<<<<<<<<