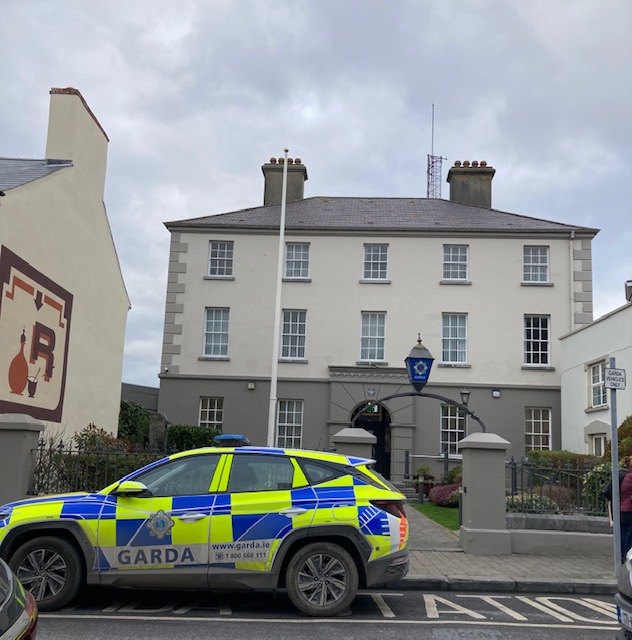 <<<<<<<<<
Nearly There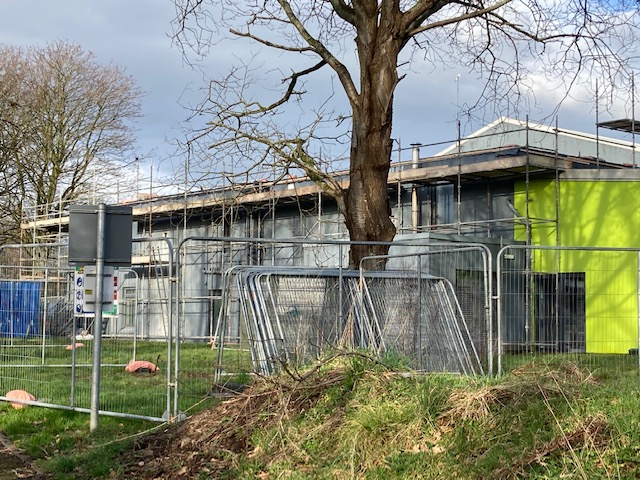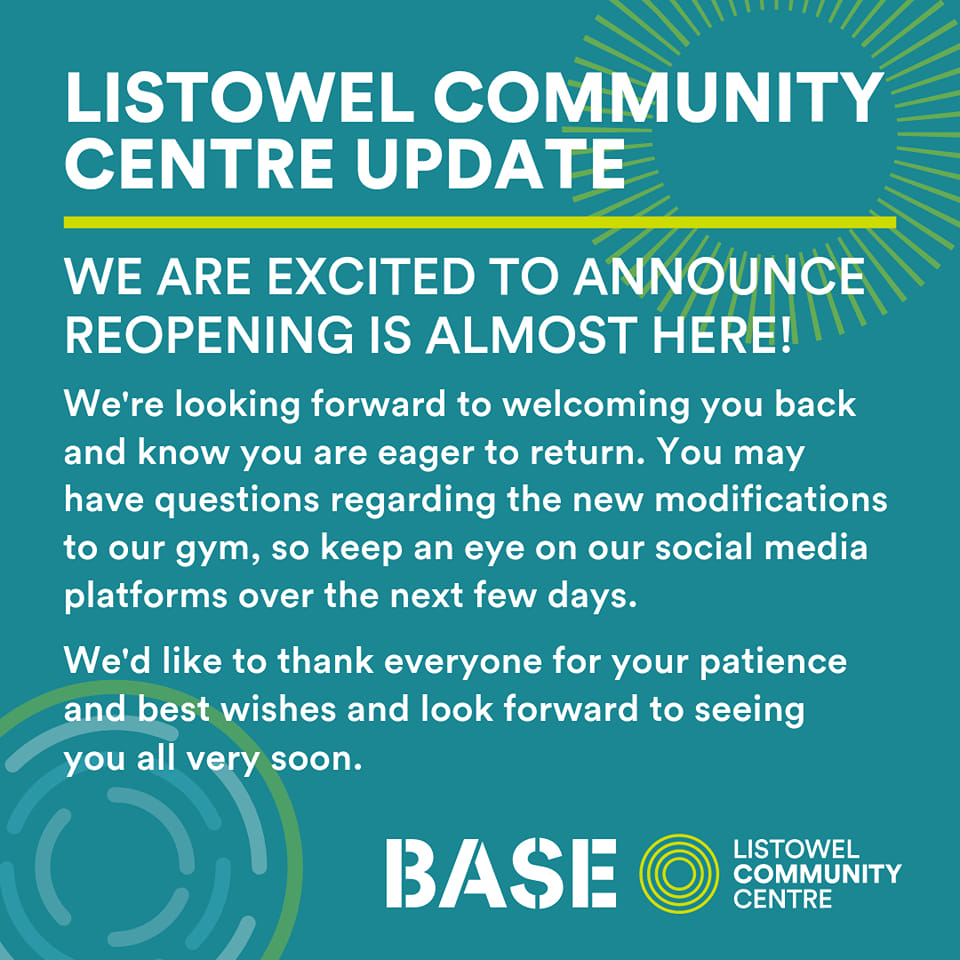 <<<<<<<<<<
Brompton Cocktail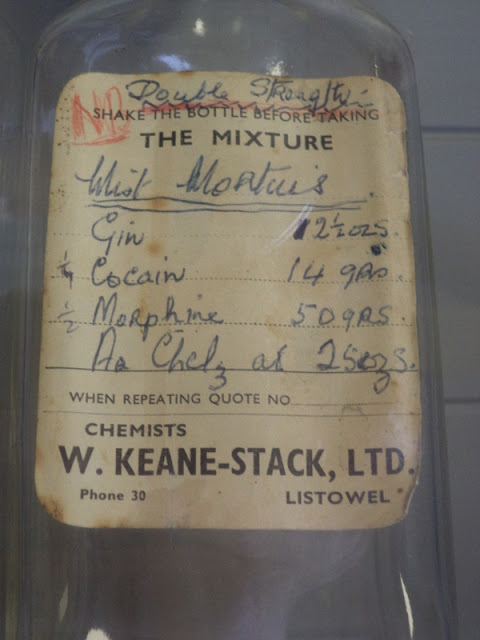 This old medicine bottle turned up a few years ago. It was dispensed in Keane Stack's Pharmacy so it definitely had some medicinal intent.
Liam Grimes solved the mystery for me. This is a Brompton Cocktail. It was given to relieve the pain of terminally ill patients. It got its name from the fancy London hospital where it was first dispensed.
<<<<<<<<<<<
In the Garden of Europe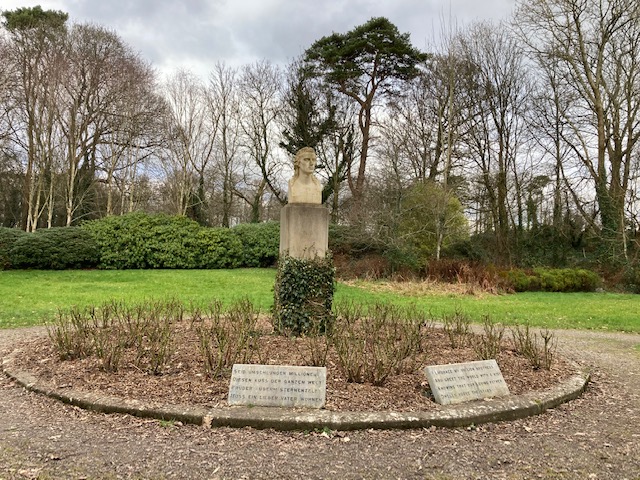 The statue of Schiller is looking fairly bare these days. Not too long now until it will be surrounded by yellow roses.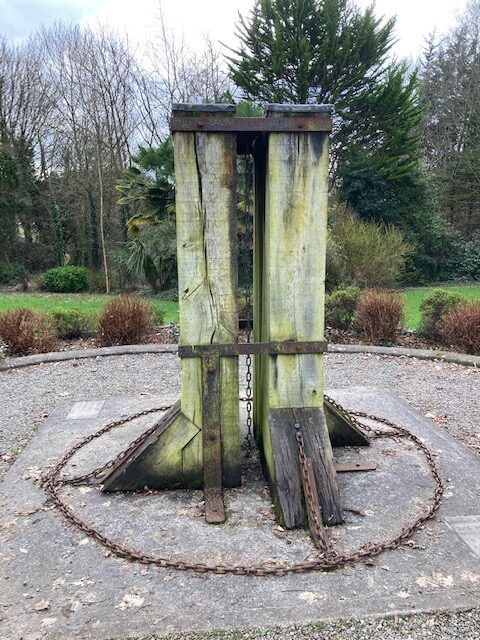 At the other end of the Garden is the Holocaust memorial. Chains and iron bars surround railway sleepers, a horrible reminder of Europe's dark days.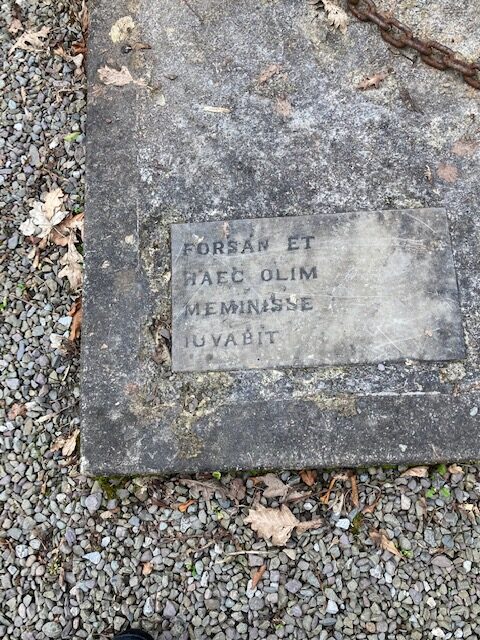 Rough translation; Will remembering help?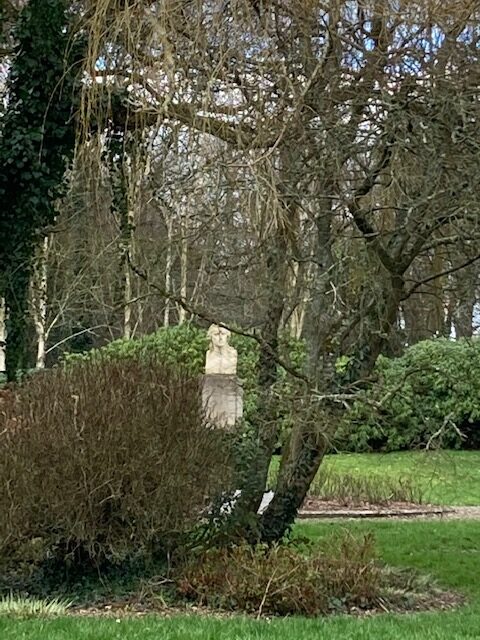 If you stand with your back to the holocaust memorial you can see Schiller, author of Ode to Joy.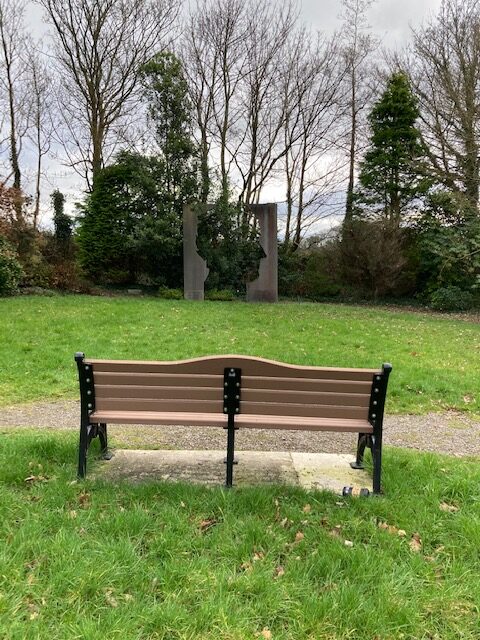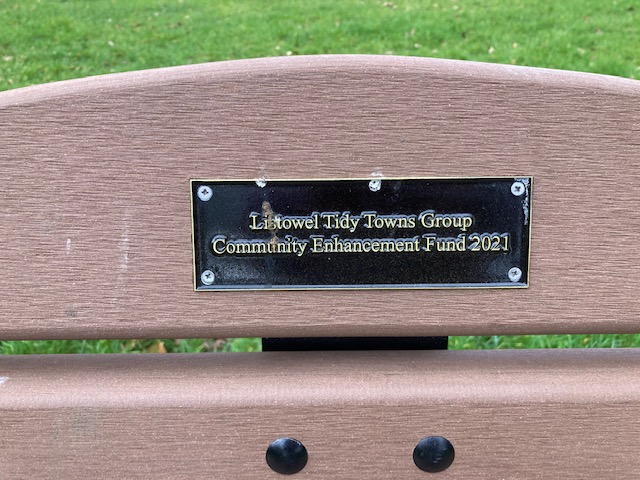 This is a good spot to sit and ponder. Listowel Tidy Town's have obliged us with a seat.
<<<<<<<<<
The Honan Chapel, UCC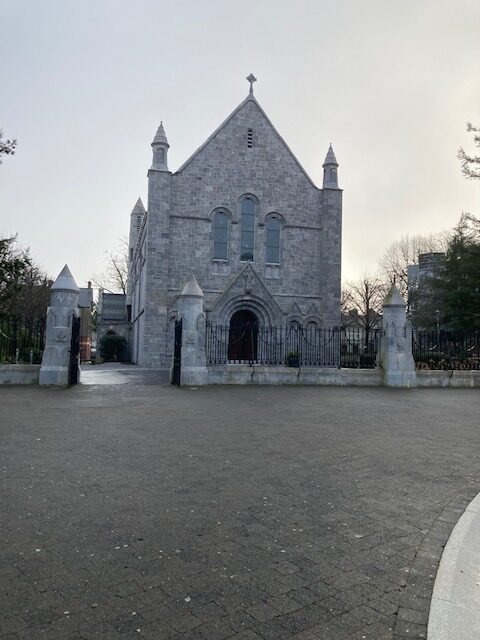 When I visited UCC recently I made my way to the Honan chapel. In my day there used to be daily mass in the Honan and it would be packed. That was when we had a resident chaplain and Tigh an tSagairt was a meeting place for anyone in need of company.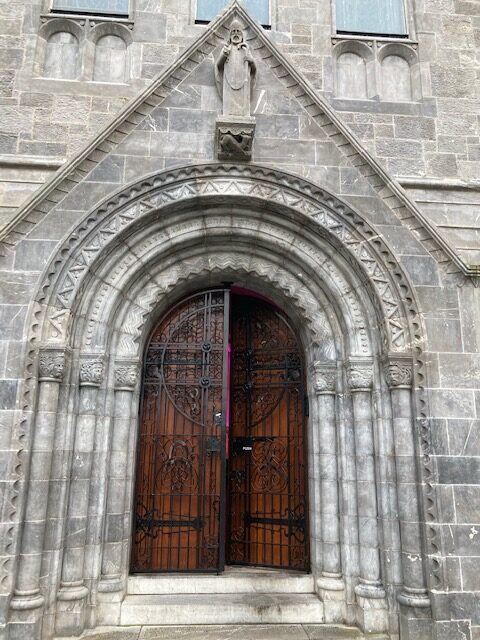 The beautiful stone carving around the door has featured in many a wedding photo.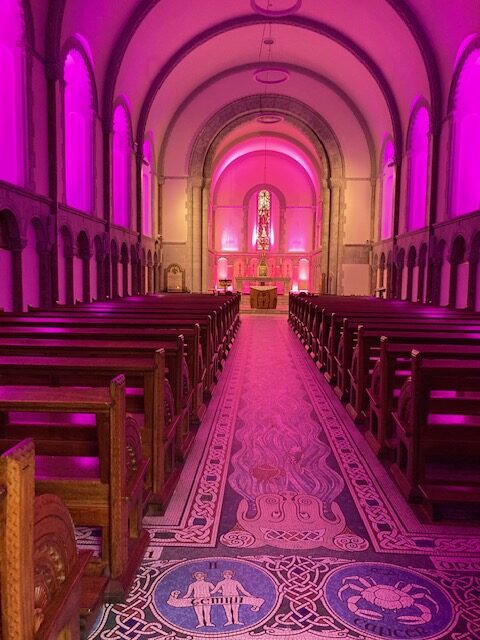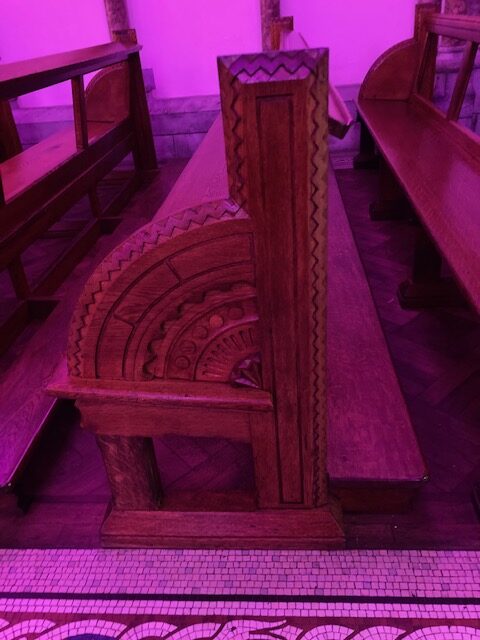 The lighting on the day had this pink tinge which made photographing difficult. Above is just a small detail of the magnificent carving on the pews.
<<<<<<<<<<