My two lovely grandsons have returned to their parents and to school so now I can give more time to the task of blogging. One of the perks of being a Listowel Nana is that you get an excuse to visit Kerry again as a tourist and to enjoy the brilliant child friendly treats our lovely county offers.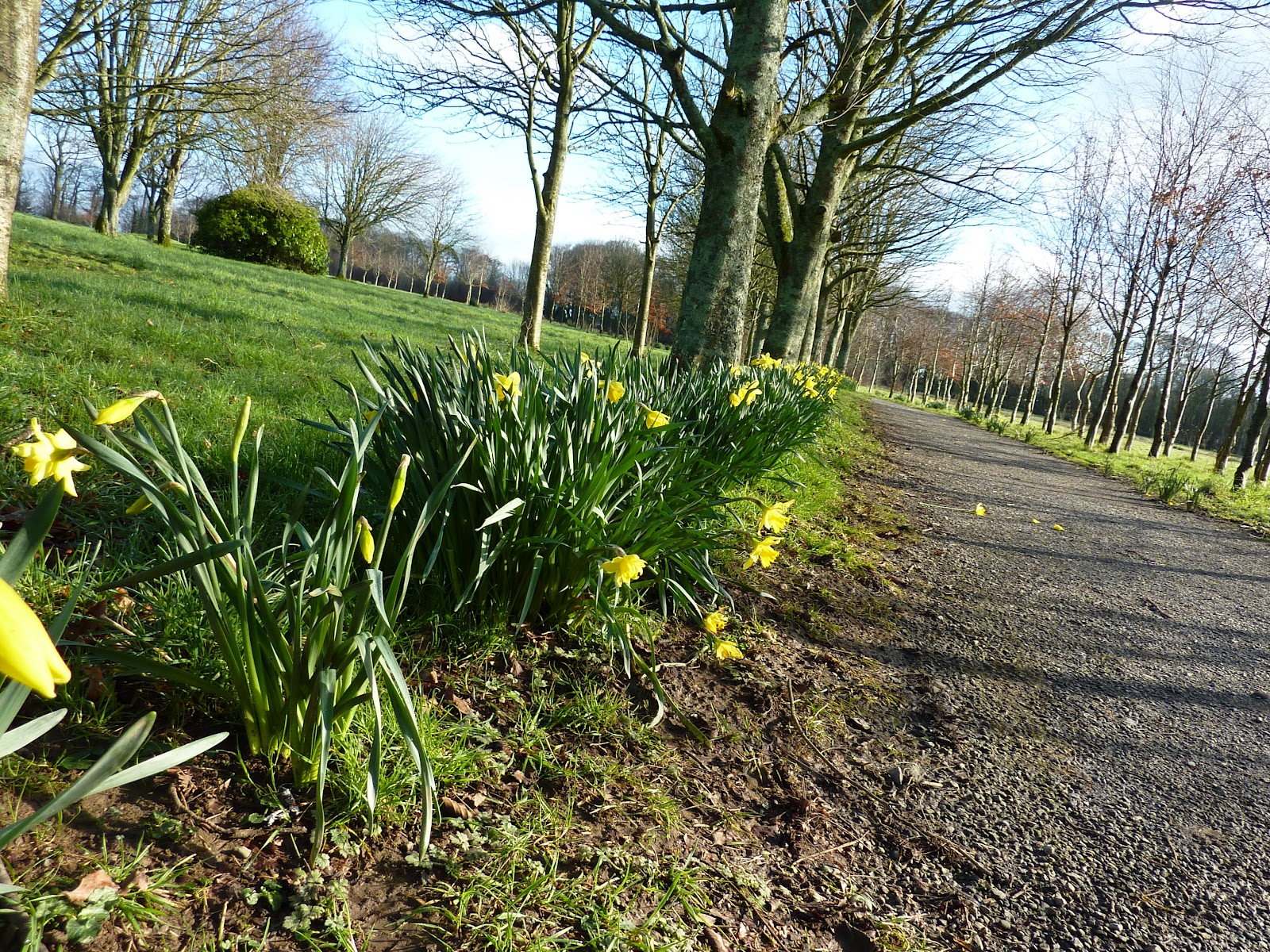 This is our path to the playground beside the pitch and putt course.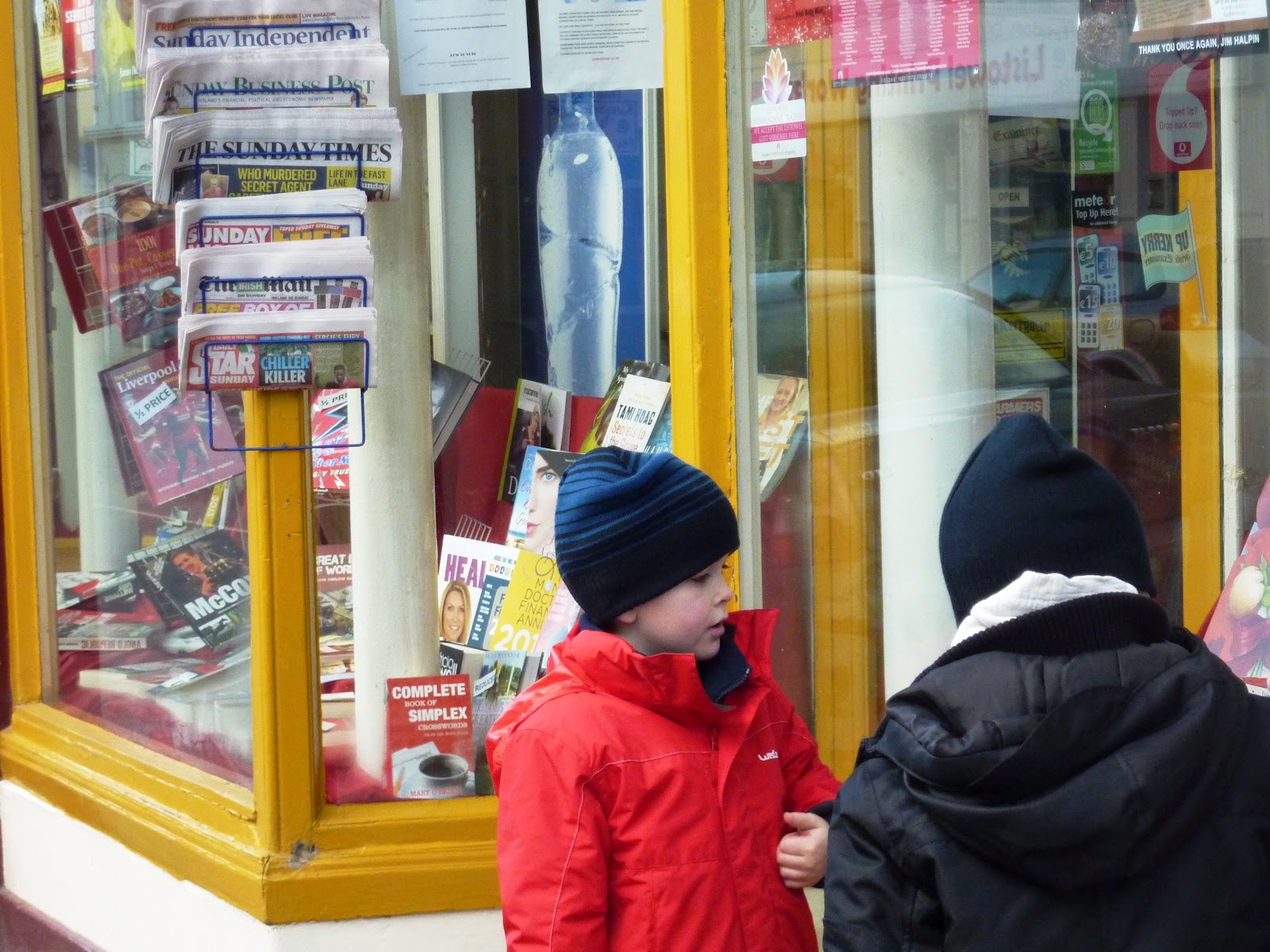 Here are my two boys on our daily visit to Flavin's, our local independent newsagent. Flavin's is an old fashioned shop with a friendly service and an ambiance that harks back to bygone parochial times in Ireland.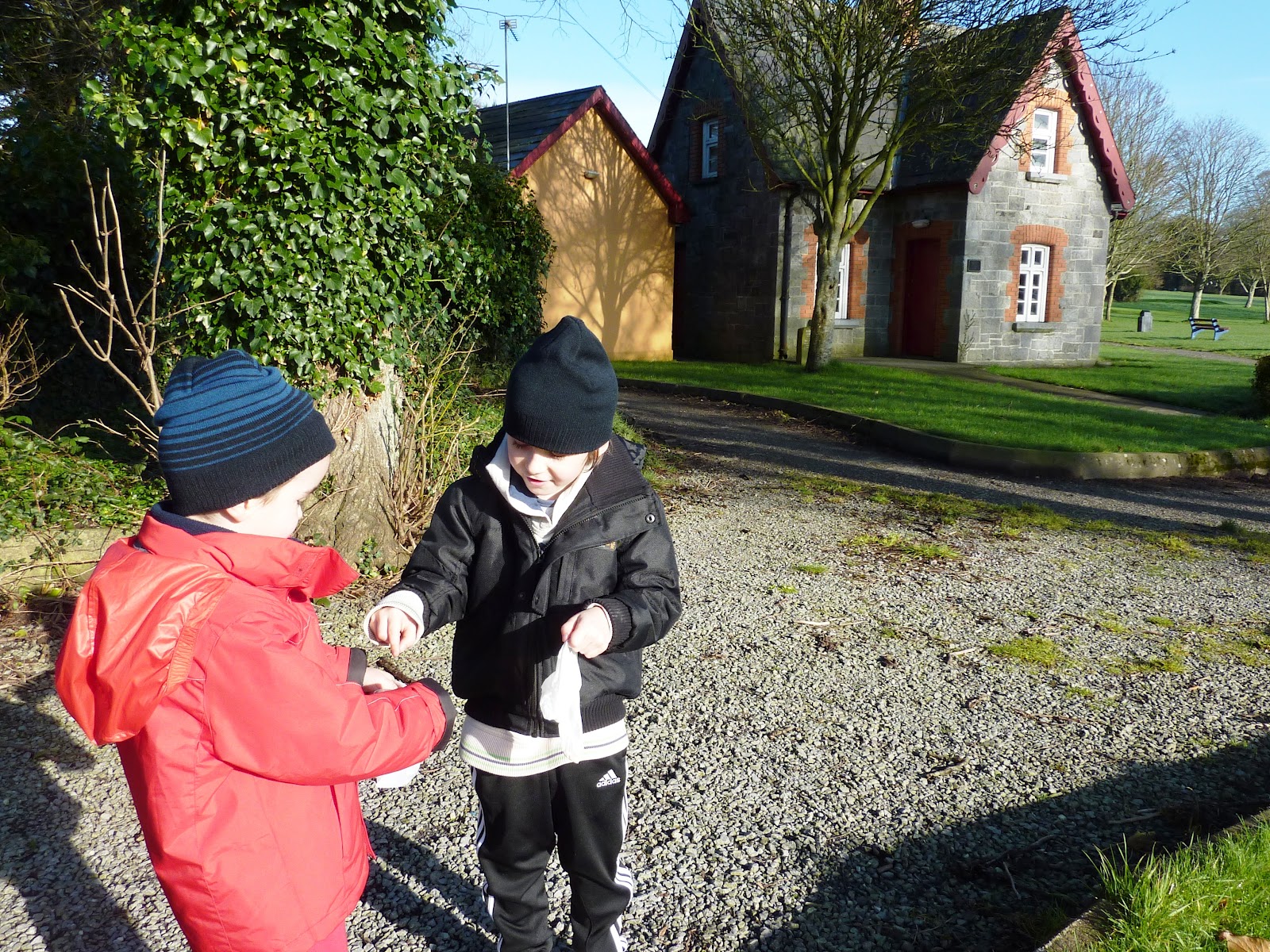 Our heroes dividing the spoils. In the background is The Dandy Lodge in The Town Park.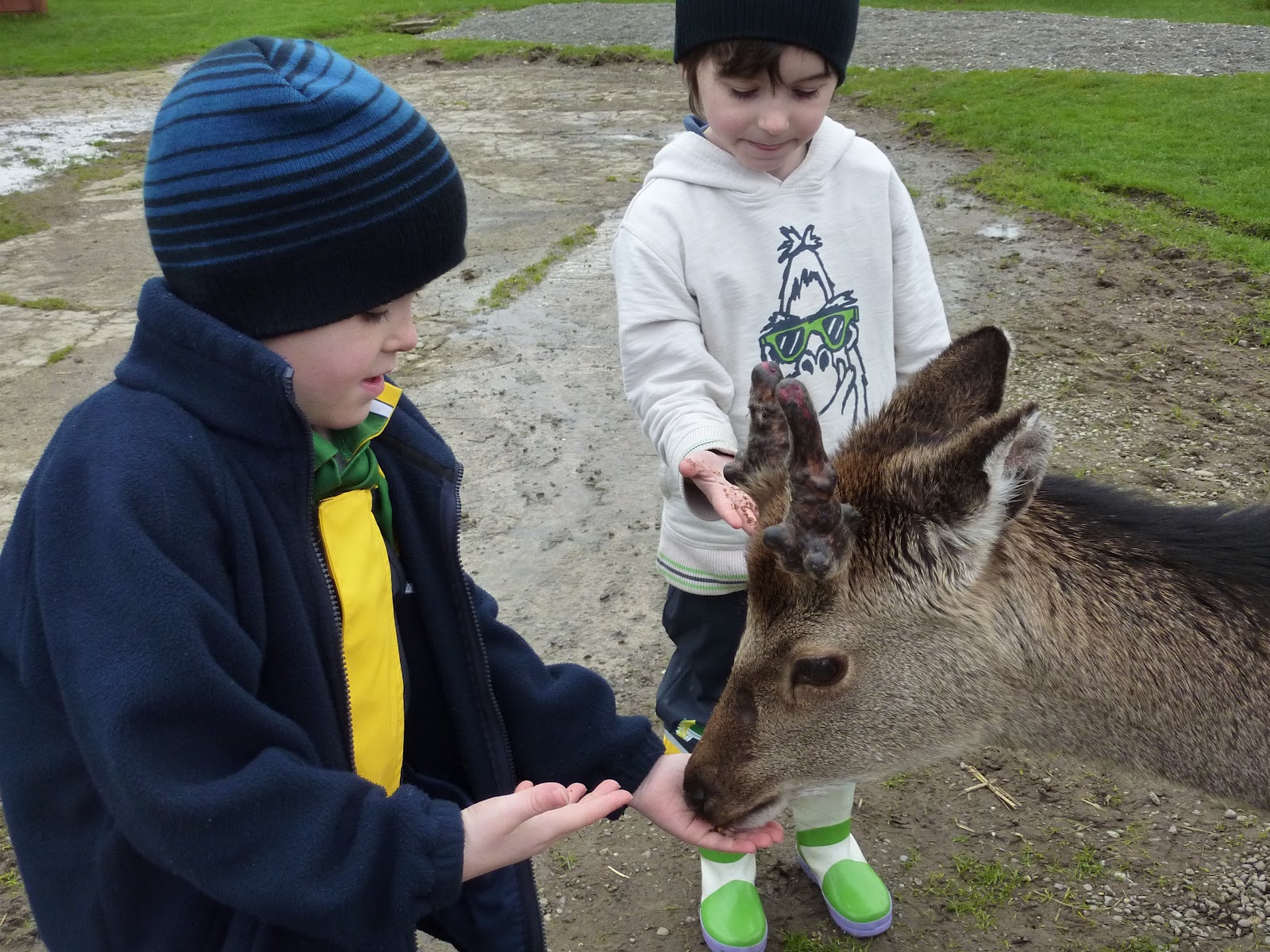 I took this photograph on one of our days out. We were in Kennedy's pet farm outside Killarney. If you are on holiday in Kerry with children you must go here. My picture shows the boys feeding Bambi.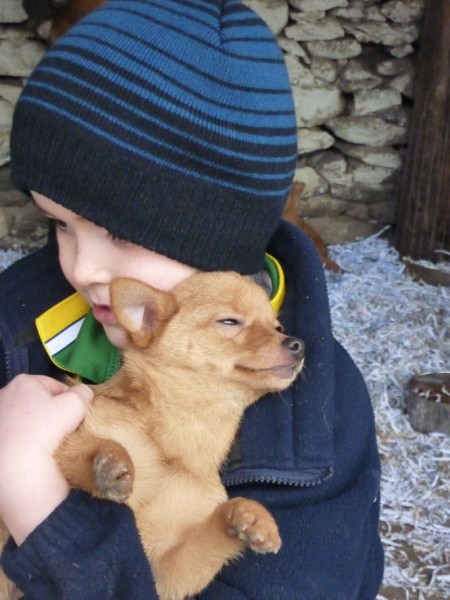 They got to handle and cuddle the puppies. They saw baby chicks, hamsters, rabbits, lambs, calves and newborn piglets. They were even chased by a turkey cock; in short they experienced all the delights of the old fashioned mixed farmyard of my childhood. We take children to zoos to show them exotic animals but of equal importance is a chance to see, close up, the everyday animals of the Irish farmyard.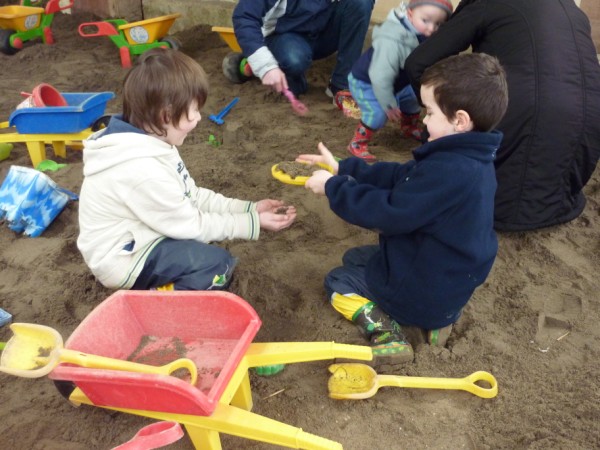 Kennedy's have all the bases covered. There is a huge indoor play area with a sand pit, 'sit and rides' and a children's wonderland in the form of a vast wooden play area.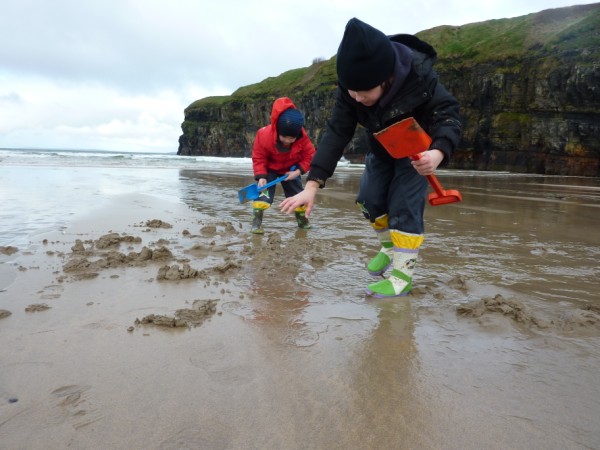 Even though the weather was still a bit chilly, no trip to Listowel would be complete without taking in Ballybunion.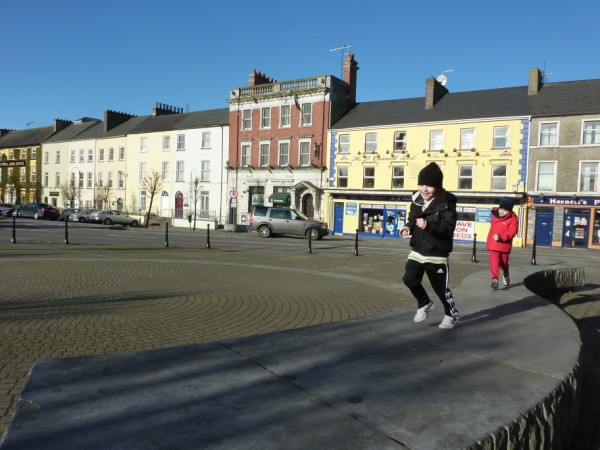 Here are the boys in Listowel town square having a run on one of the low wall features.
Last week was a lovely family time for me. I thank God every day for the great blessing of living long enough to get to know my grandchildren.
————
My old photograph is not totally unrelated.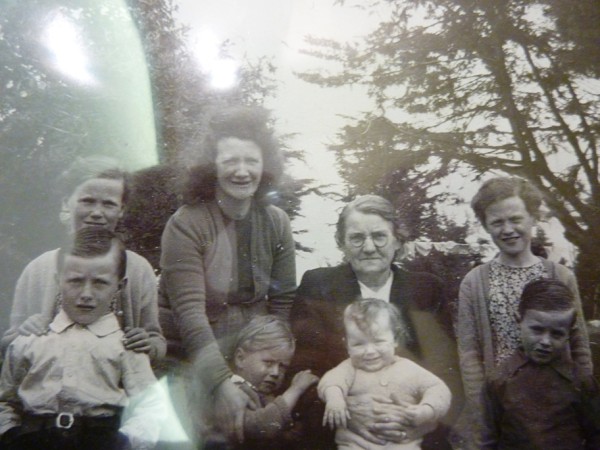 This lovely family portrait was shared by my friend, Maureen Connolly. It shows 3 generations of her family, the Leahy family of Knockanure. One of the Leahy brothers is not present. The photo was taken before he was born. It is such a precious record of family.