In Listowel Town Square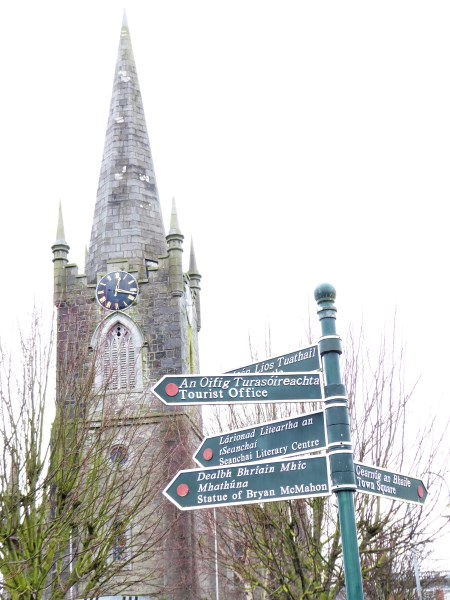 <<<<<<<<<
Badminton in The Community Centre, Sunday January 16 2017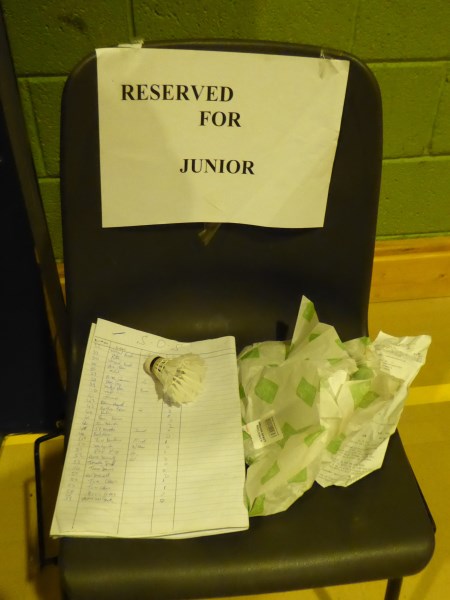 The man himself wasn't there when I called to the community centre but his seat was reserved for him.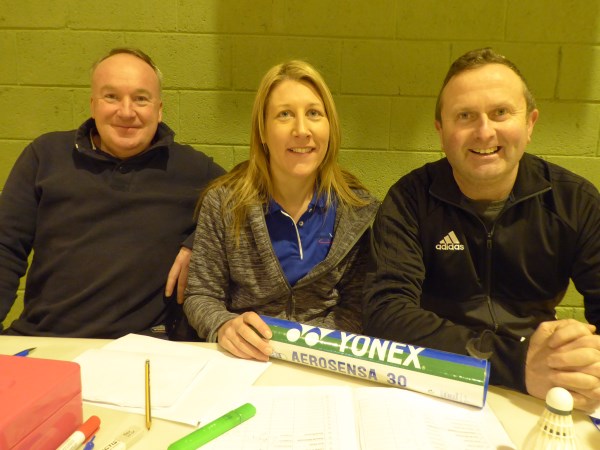 These three, James Sheahan, Margaret Healy and Mark Loughnane were busy running the show.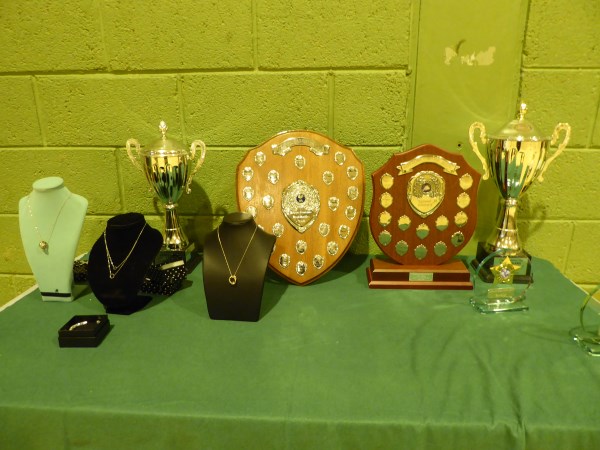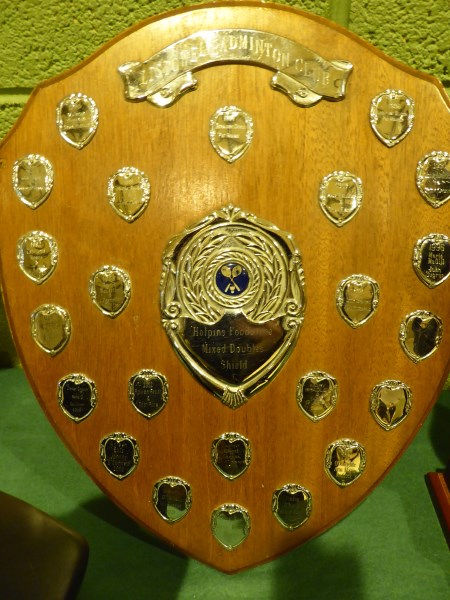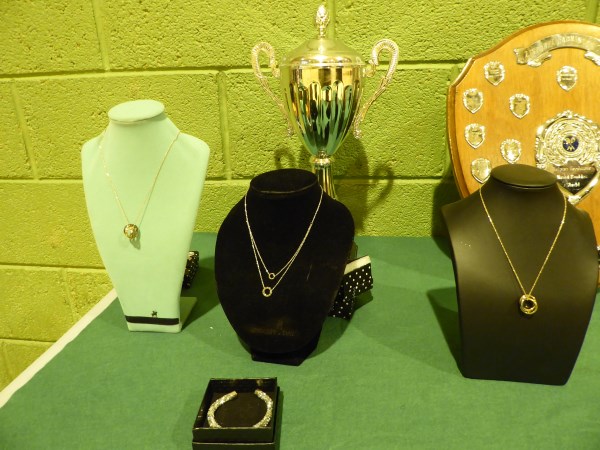 The prizes looked very impressive. Also very impressive was the collection of trophies in the County badminton photo which was on display.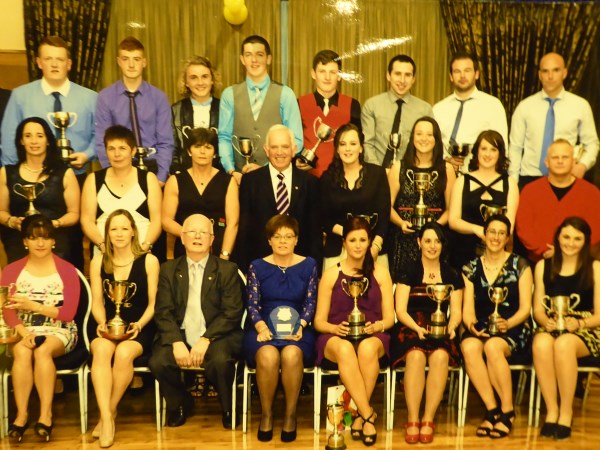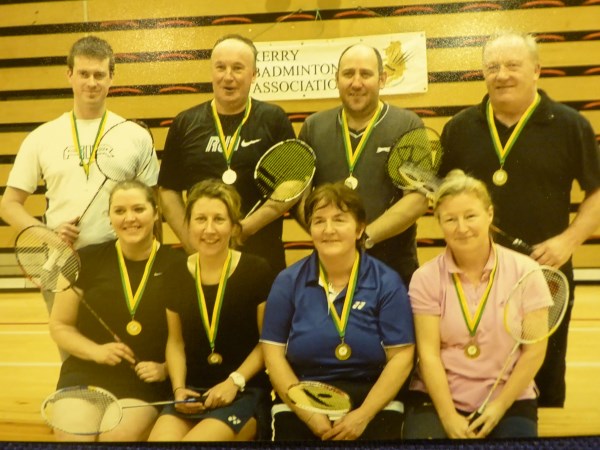 Listowel's winning Division 4 team.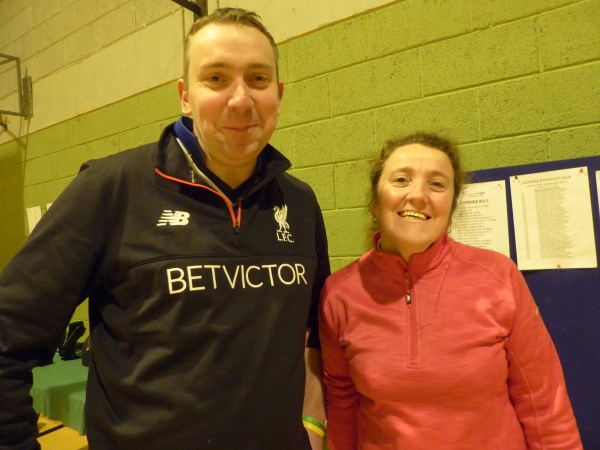 This brother and sister had come all the way from Valentia especially for the tournament.
<<<<<<<<<
Bop It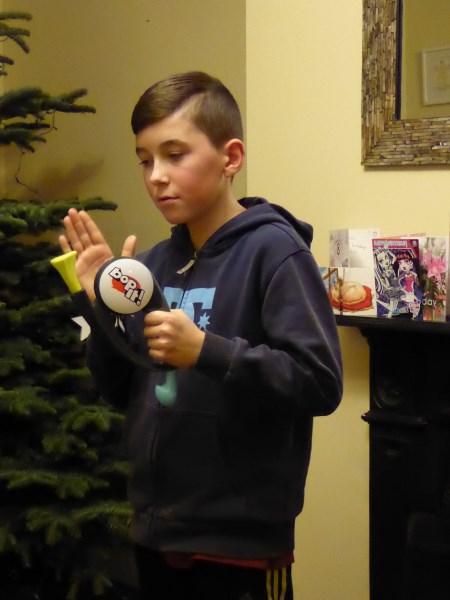 This is my grandson playing Bop It. You've never heard of Bop it? Well, that's only the start of it. I learned a lot about young people's culture during my sojourn in Cork at Christmas. Let me share some of what I learned with you.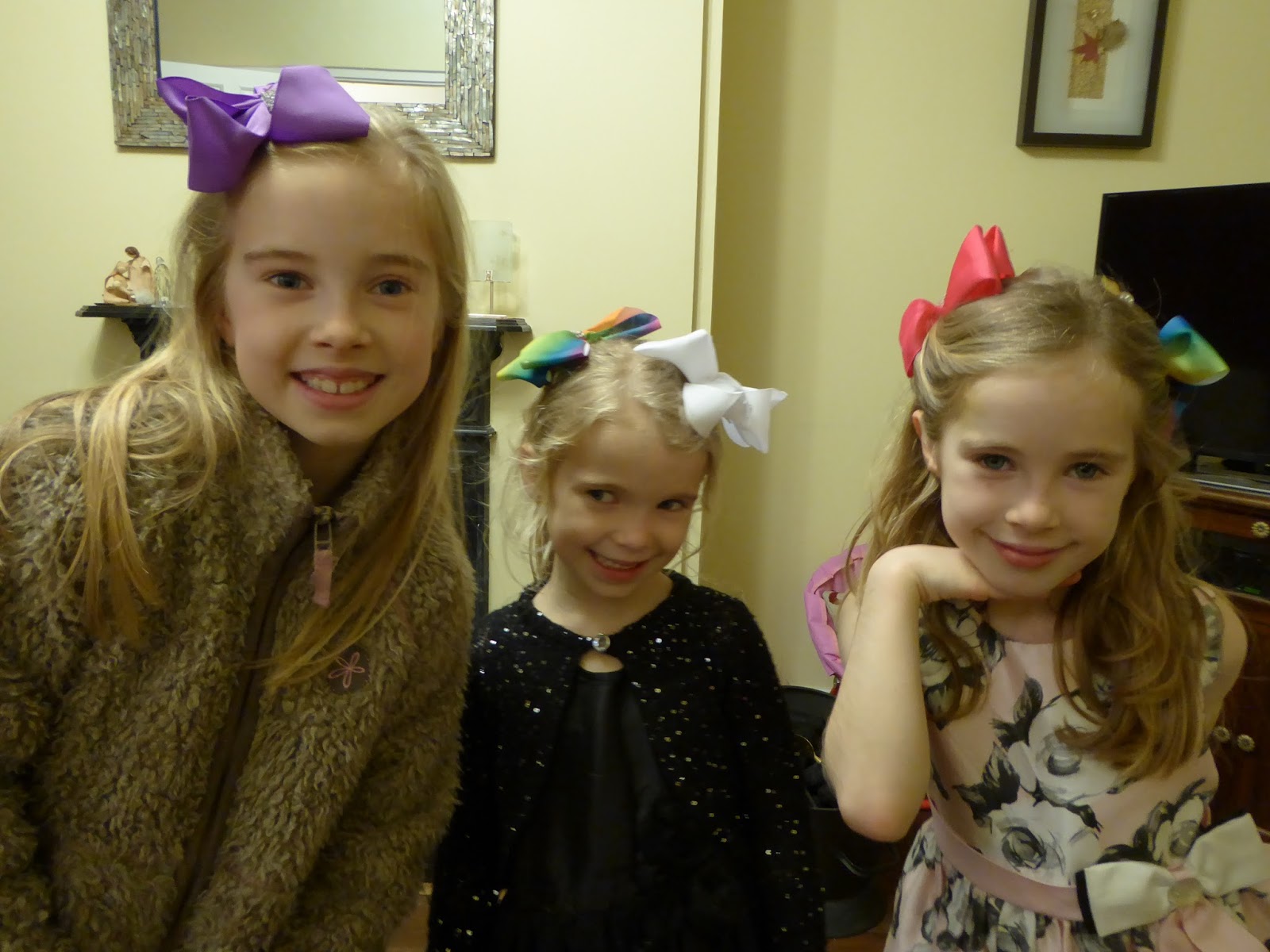 In this photo my three granddaughters are wearing JoJo bows.
Never heard of those? Jo Jo Siwa is a young girl with a You Tube channel and she is super at marketing. Every young girl in Cork seemed to be wearing these.
While we're on the subject of Youtube sensations, have you seen this man?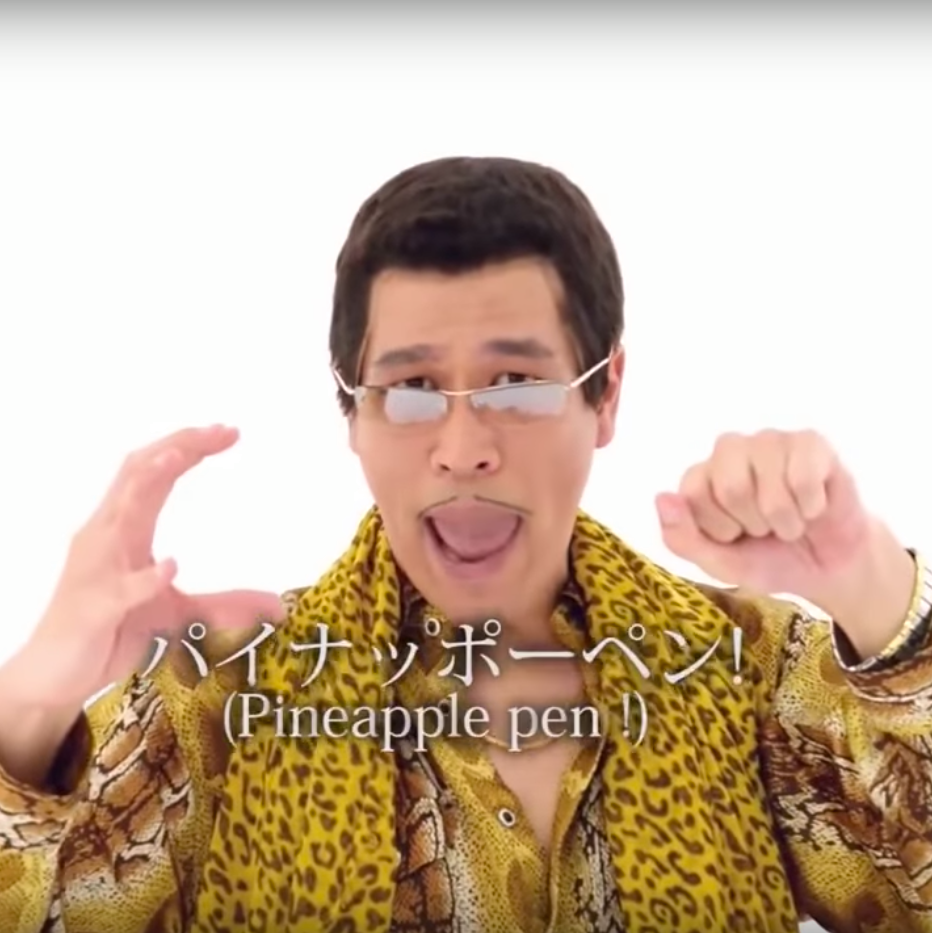 He also has his own Youtube channel and his Pineapple Pen song (It's hardly even a song, more of a jingle) is a viral hit. It was the audience participation song at the panto in The Opera House and, I kid you not when I tell you that every child in Cork knew it.
Do you know about the Musically app? Very young children are using this to make music videos and to lip synch and share their compositions with their friends.
And then there are Vines.
"A Vine is a download-only short-form video hosting service where users could share six-second-long looping video clips." Wikipedia.
Here endeth today's lesson on Youth culture. I hope your head isn't too addled.
<<<<<
A Poem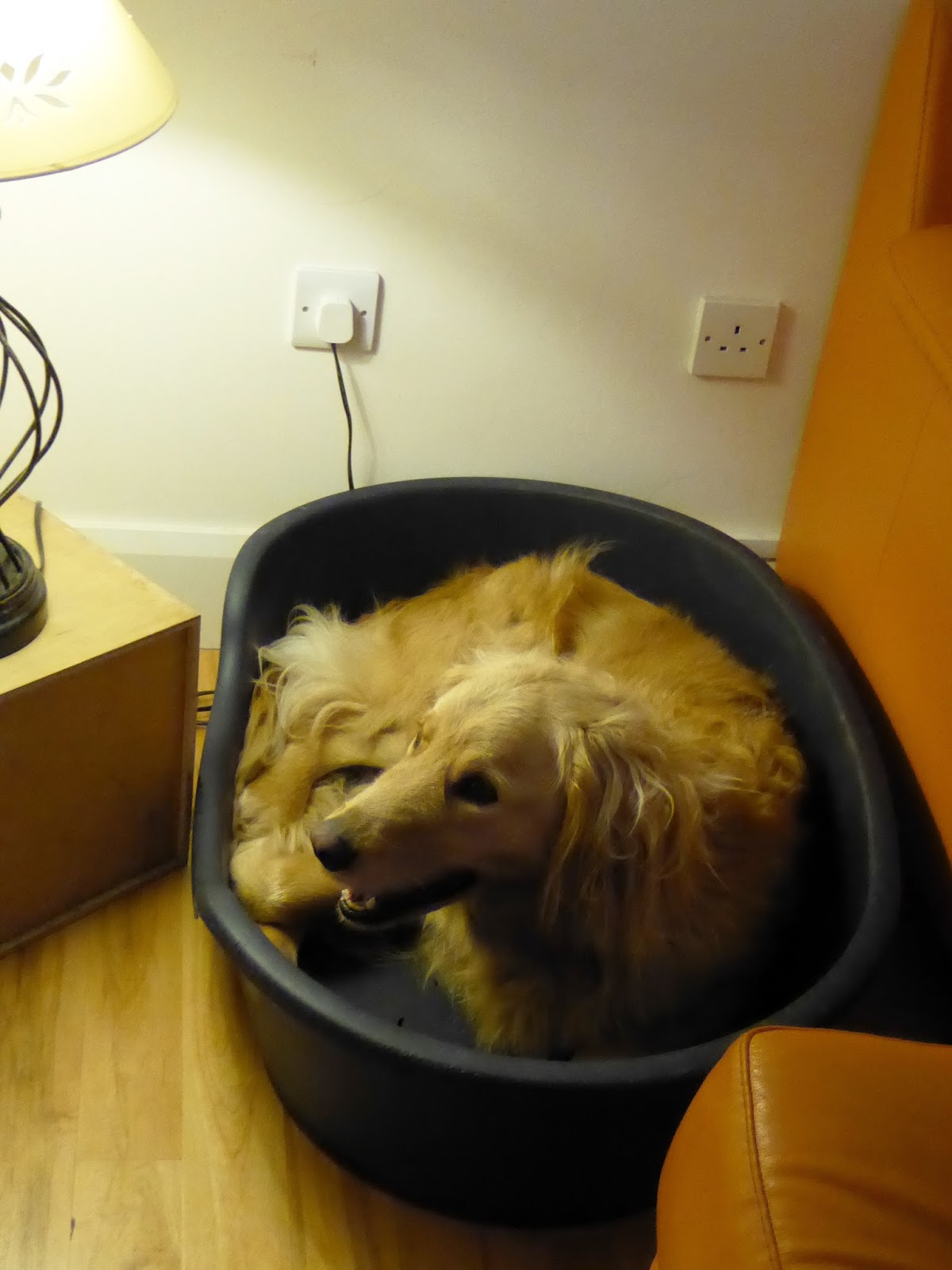 Helios; A Cork dog with French connections
Welcome
by Pat Given…from his anthology October Stocktaking
When I returned after one
week's absence
Such rapture greeted me!
Now, some would say such open
demonstration
Of affection is vulgar.
Others say; anything so
overdone
Smacks of pretence.
But I say to the first,
Show me one other who greets
me so,
To the second,
Deceit is not in the nature
of a dog.
<<<<<
Quarant Ore
Quarantore was the practice of 40 hours exposition of the Blessed Sacrament. It was celebrated in Listowel with a procession through the convent grounds. As people's memories of this annual event are being stirred, I am getting a clearer picture. We have the priest surrounded by altar boys, communicants strewing rose petals, nuns in their cream cloaks which were worn at funerals and other solemn occasions, Children of Mary and, now, according to Anne Dillon who remembers participating in the procession when she was in sixth class, all of the girls from the primary school.
Wouldn't it be lovely if someone could find an old photo of this occasion.