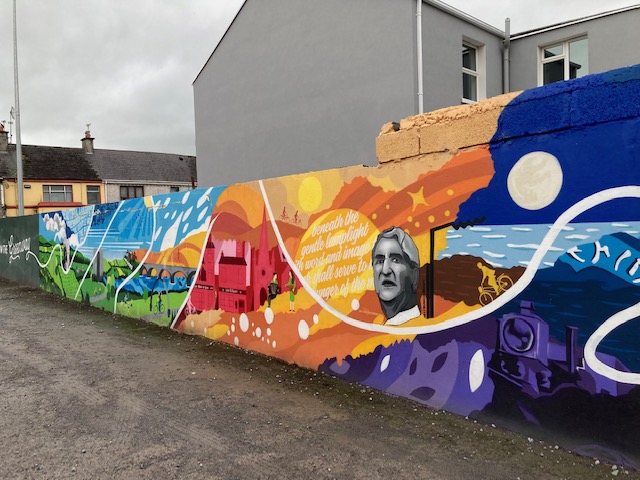 Greenway mural Sept 2023
<<<<<<<<
Iconic Ballybunion
Certain images say Ballybunion to us all; the castle, Virgin Rock, Nine Daughters Hole for instance. Uptown there are some unique local identifiers too.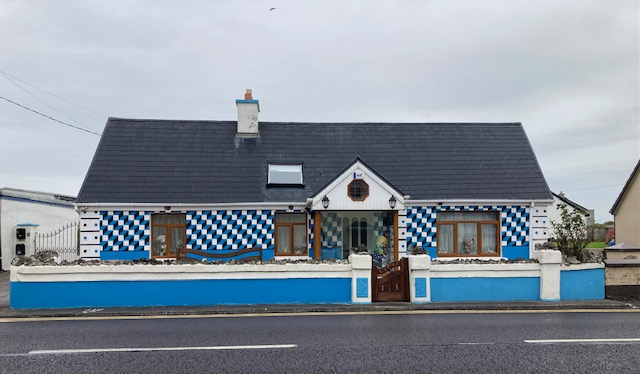 trompe d'oeil cottage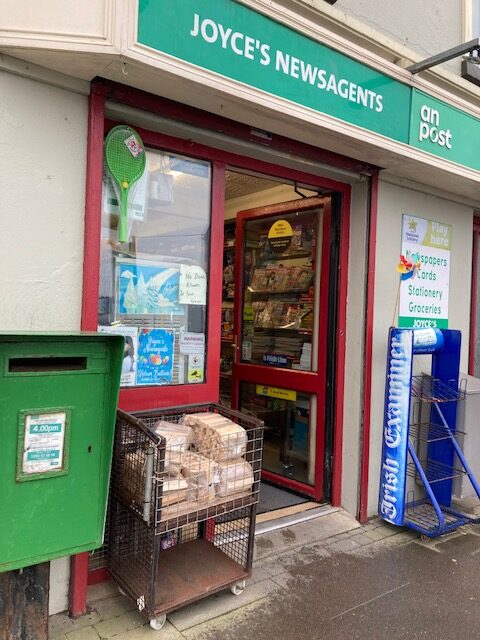 Joyce's, the post office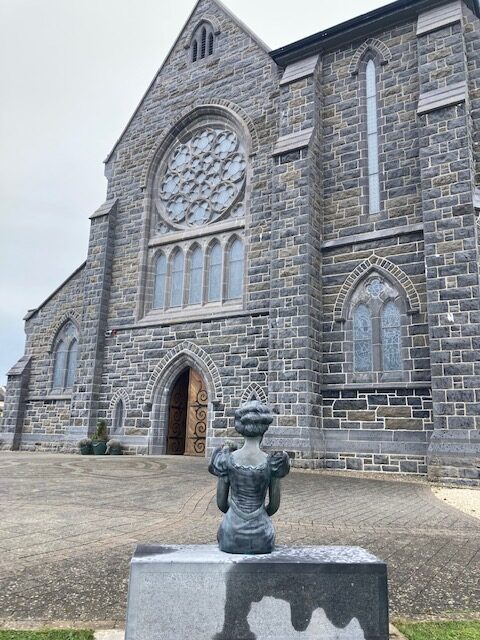 Mary Young statue seated outside St. John's
<<<<<<<
Listowel Races 2023
I only went to The Island on one day and it was Ladies Day. This year, the celebrity designer judge, Don O'Neill, brought a New York frisson to the occasion.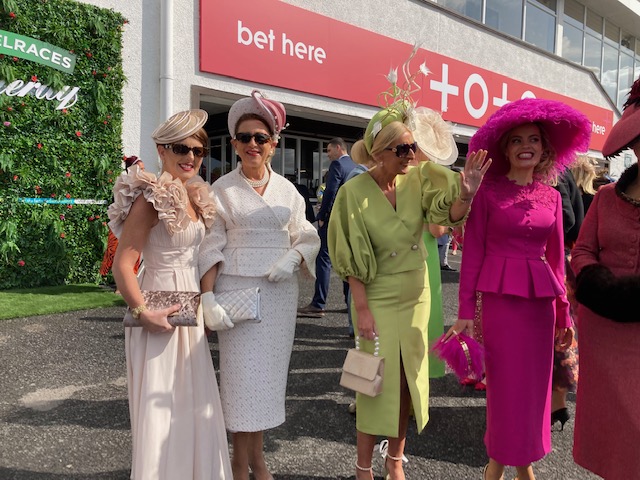 Some of the style on show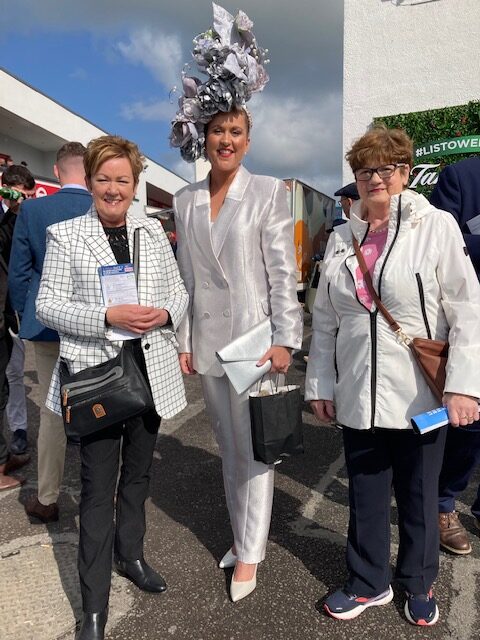 Danny Russell put his millinery skills to work. He made this magnificent hat to match Norella's silver pants suit.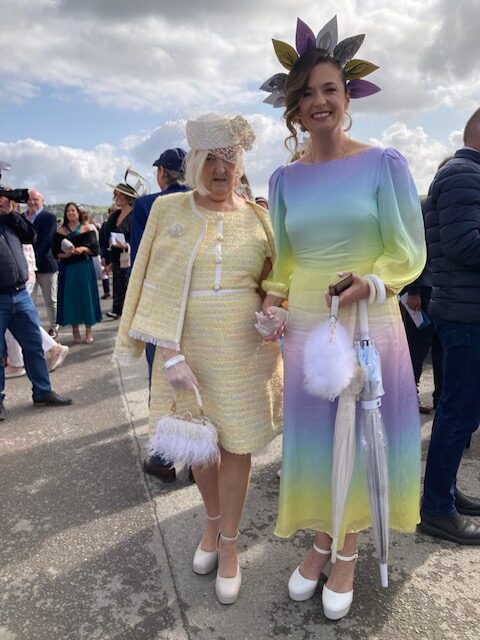 My old friend and a faithful Listowel Races attendee, Mary O'Halloran was there with her daughter, Louise, both looking very stylish.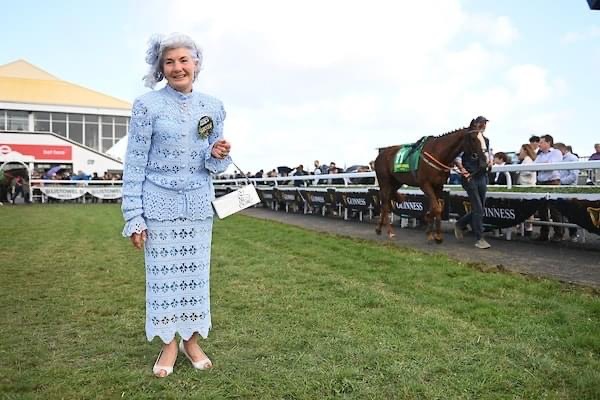 Photo: John Kelliher
The very popular winner of the top prize was local lady, Kathleen Flaherty, in a classic blue crochet suit. The judges recognised timeless style when they saw it.
<<<<<<<<<
I Remember, I Remember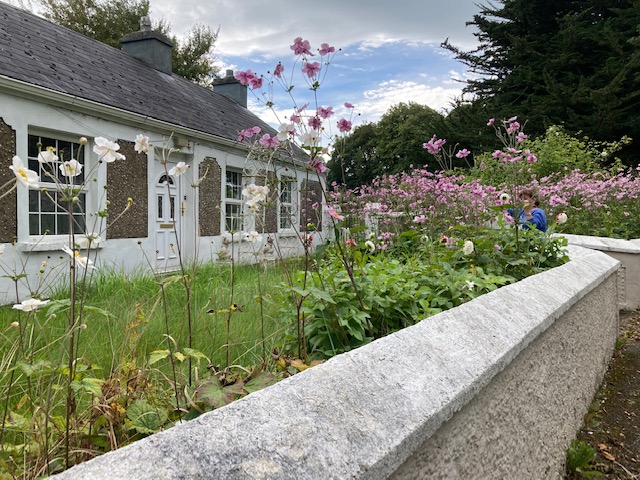 This is my mother's family home. It is no longer in the family but I paid it a visit on a recent trip home. If those walls could speak they'd tell the story of my beloved Uncle Bernie and Aunty Eily. Eily planted those flowers.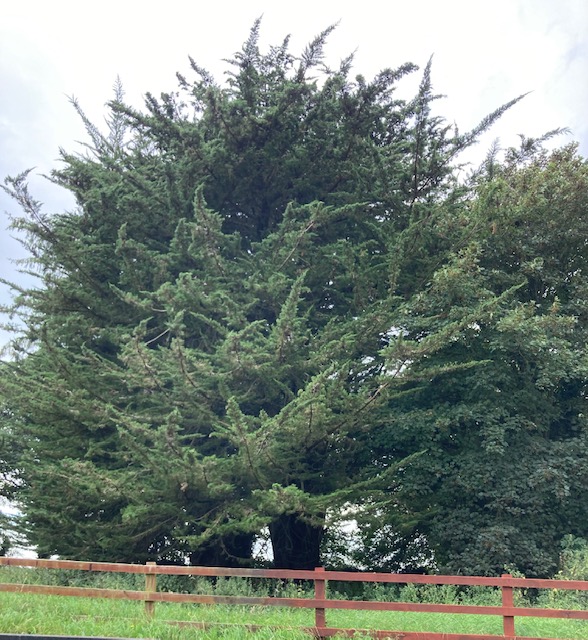 This tree was planted by my grandfather. He lives on in it and the memories it evokes.
<<<<<<<<
Catechism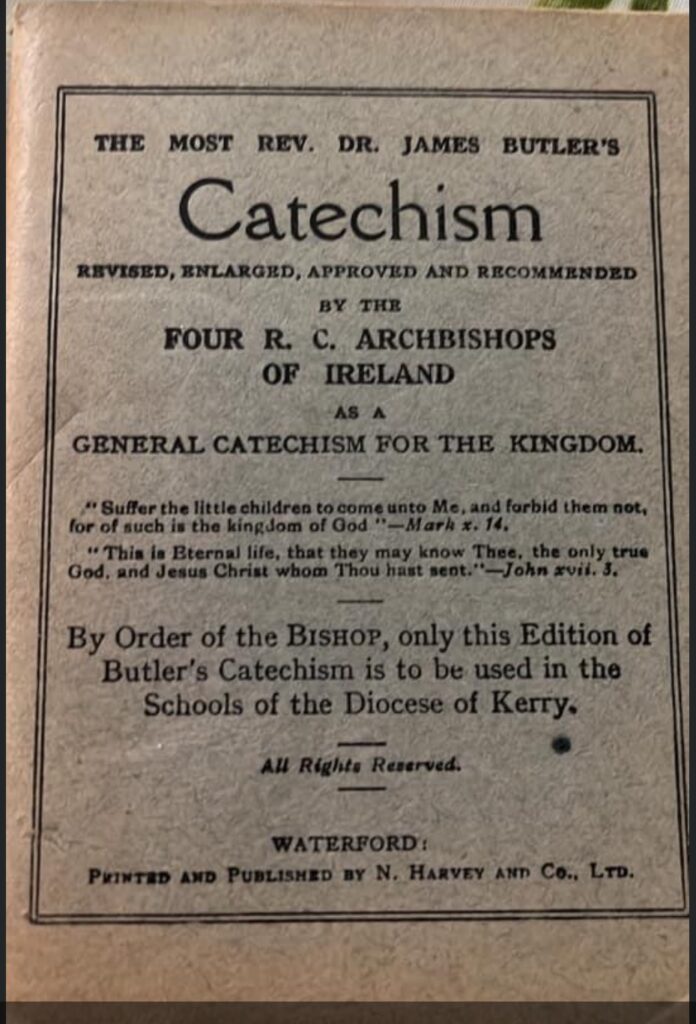 I never knew, until someone shared this online, that Kerry schools once had their own approved catechism. Does the line "a general catechism for the kingdom" actually refer to Kerry or The Kingdom of Heaven?
<<<<<<<<
A Fact
The phrase "rule of thumb" comes from an old English law which forbade a husband to beat his wife with anything wider then his thumb.
<<<<<<<