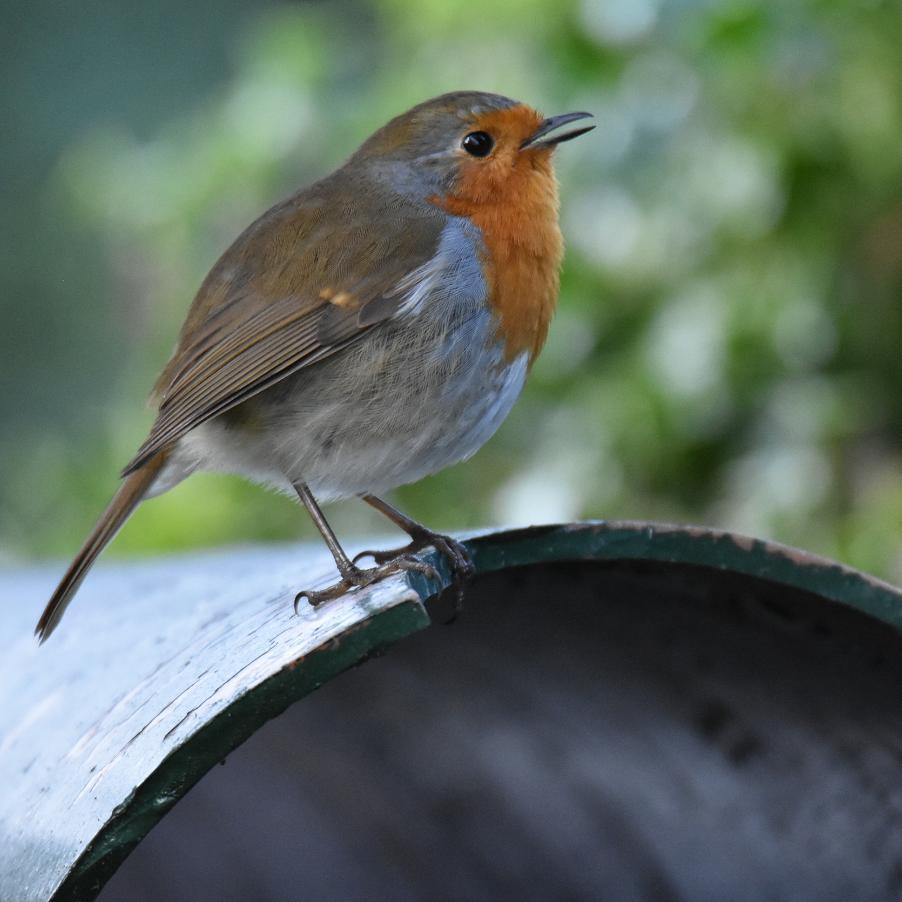 Chris Grayson and one of his favourite models
<<<<<<<<<
Old Ballybunion Ballad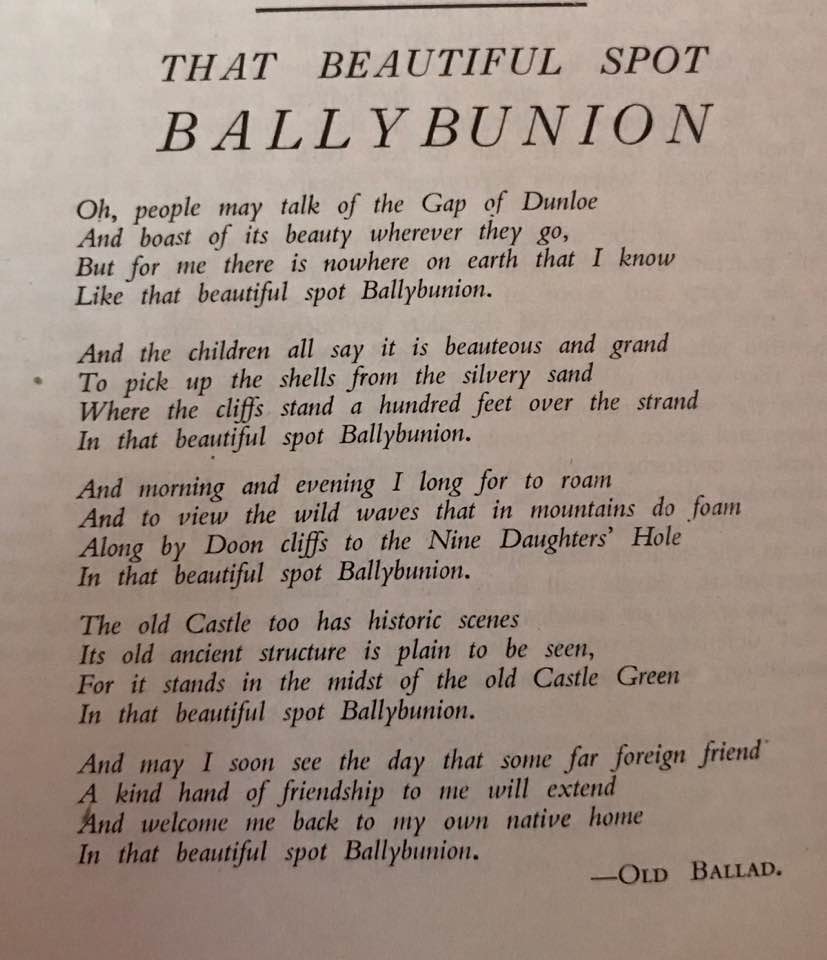 Liam O'Hainnín is a great lover of music and of all things old and precious. He shared this old ballad on Facebook.
<<<<<<<
Waterford Greenway Trip
Bobby Cogan and family took a cycling holiday for the weekend on Waterford's greenway. They had a great time and even met someone famous at a pit stop. Sonja was also cycling the greenway but at a slightly faster pace.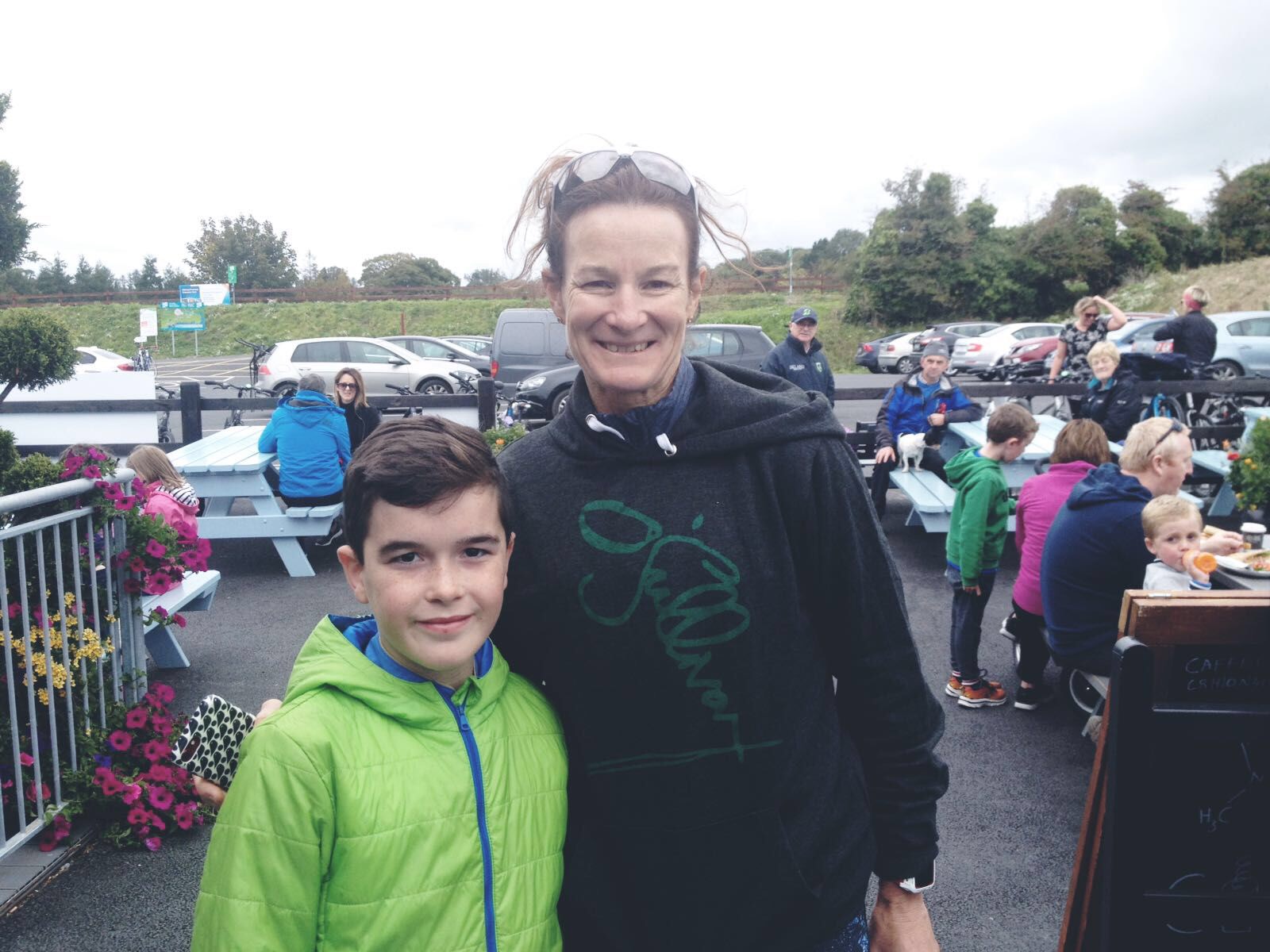 <<<<<
Recycle, Upcycle Day at Listowel Races
Listowel Tidy Towns had the great idea to start this recycle reuse event 5 years ago. It has grown from year to year and now rivals Ladies' Day in popularity. It has now become known as Vintage Day and some participants this year bought their outfits in vintage shops and online vintage outlets.
The very popular winner was a local lady who looked really chic in a outfit first worn by her mother and she brought the photo to prove it.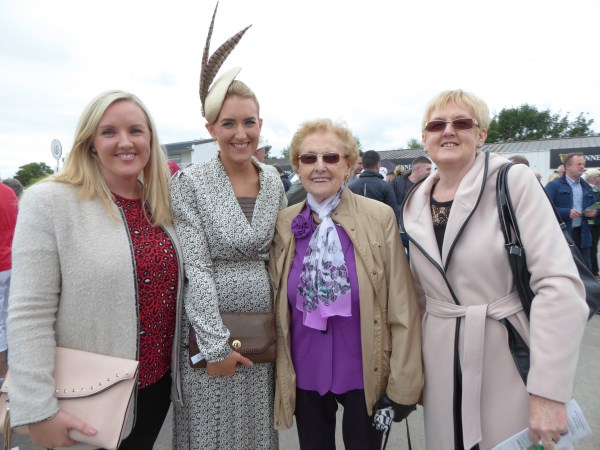 Here is Lisa with her sister, her grandmother and mother , a very stylish family, you'll agree?
John Kelliher took these photos of Lisa talking on stage to the judge. The judge showed the photo of Lisa's mother in the same dress, holding Lisa as a baby. Lisa's grandmother, Mary Keogh, made the handbag on a course in An Grianán.
This outfit was the perfect example of timeless fashion that this competition is all about.
This man won the best dressed vintage man section.
Part of the judging process is that the finalist gets to tell the judge the provenance of the outfit. This is often the most entertaining part of the process.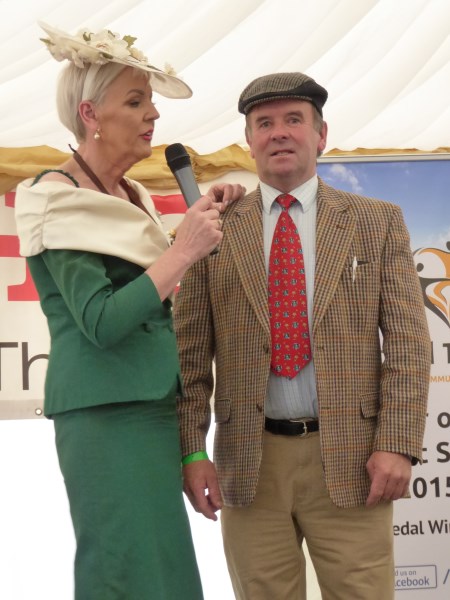 Tally Ho regaled us with a story that involved fleas, moths and bees. I think the judge never met anyone like him. She was enthralled.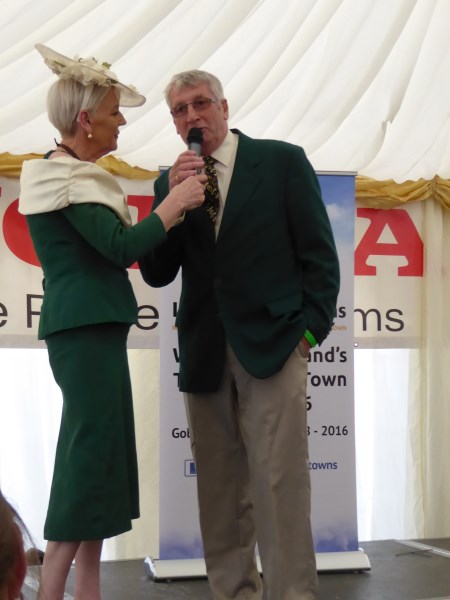 Vincent Carmody is a great man to tell a story. His tie and watch stories were very entertaining and all the better for being true.
<<<<<<<<
Lovely People I met at The Races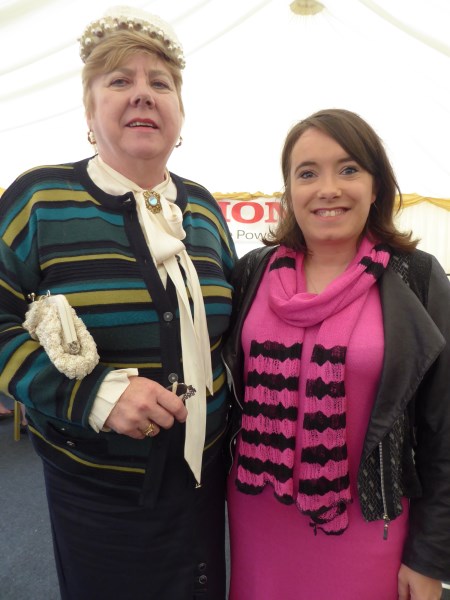 Imelda Murphy was organising the Tidy Town event. She was dressed in a vintage cardigan that once belonged to Mary John B. In the photo with her is Cliona Cogan in a vintage Michelina Stackpoole dress and scarf.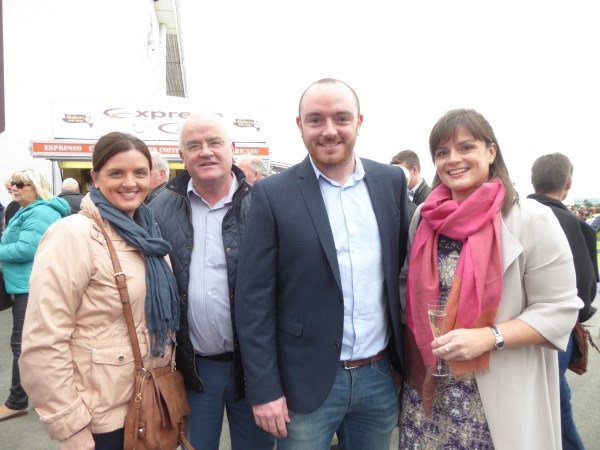 The McElligott family, Emma, John, Ian and Gillian were celebrating Ian's engagement.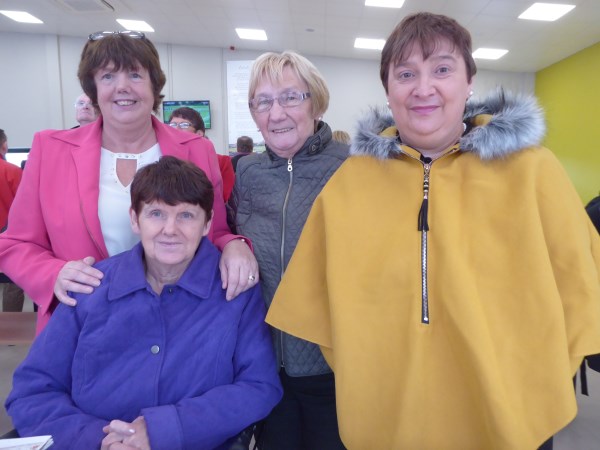 Old friends meeting up is one of the great benefits of the races.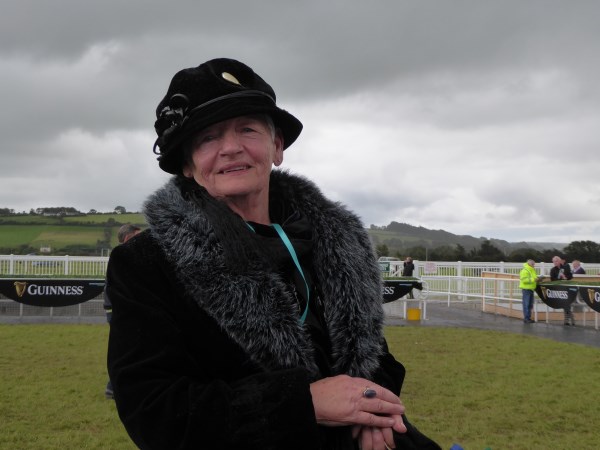 A very popular and stylish winner of a special category at Vintage Day was local lady, Nell Canty dressed from head to toe from Listowel's St. Vincent de Paul shop.
<<<<<<<
Thank you for Making my Day
Go raibh míle míle maith agat, Joyce.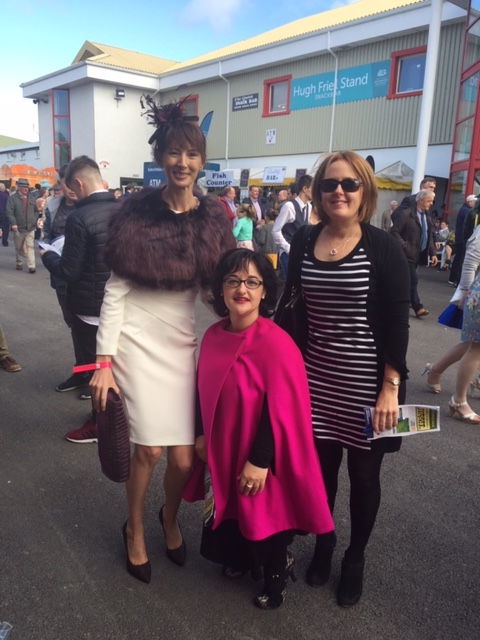 Maire MacMahon kindly sent me this photo she took of Joyce at The Races. Joyce, Máire and Keelin were class mates but hadn't met for 6 years. Joyce now lives in Cambodia.
<<<<<<<<
Good News story of the Week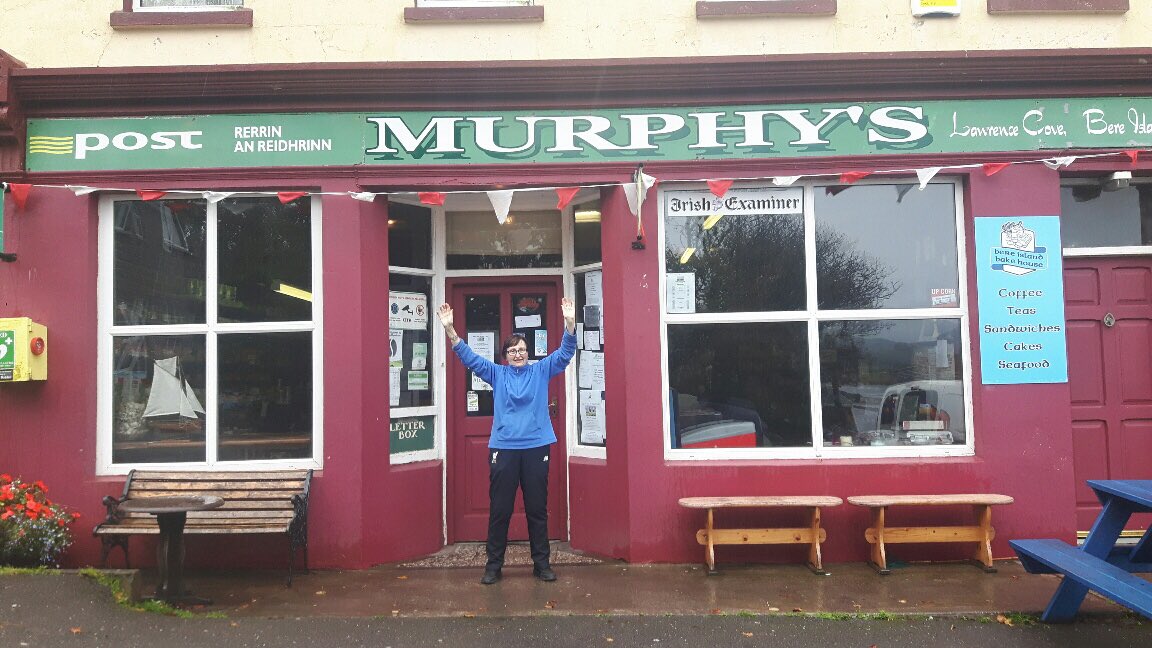 Photo; Pascal Sheehy on Twitter
This is Mary Murphy, the postmistress of Bere Island off the coast of Co. Cork. She sold the winning ticket in the Euromillions draw that won €500,000 for a syndicate of local people. While the world's media was making its way (on a ferry skippered by her husband) to the island to try to locate the elusive winners, the syndicate was in Dublin collecting their cheque. The winners wish to remain anonymous but say they will be generous to people in their small island community.
It was been established that the post office only sold 2 euromillions tickets on Monday so I'd say Mary has a good clue who the winners are.