Lynch's Christmas Window
A small section of Lynch's beautiful window in Main Street
<<<<<<<
Someone is Filming us
I spotted this film maker in Main Street on November 26 2020
<<<<<<<<<
Ballybunion Protestant Church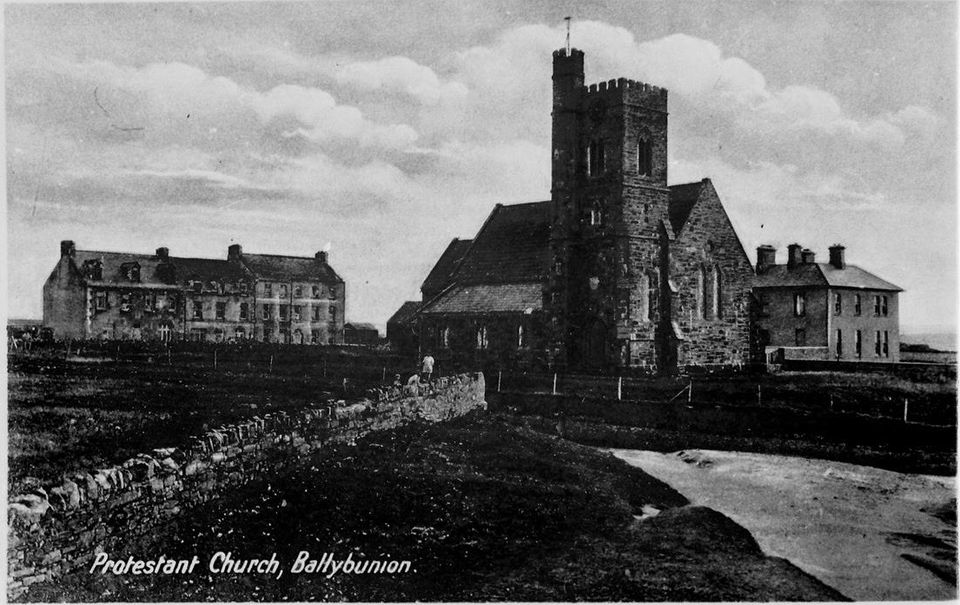 Photo from Cathleen Mulvihill to Glin Historical Society
<<<<<<<<
Thatching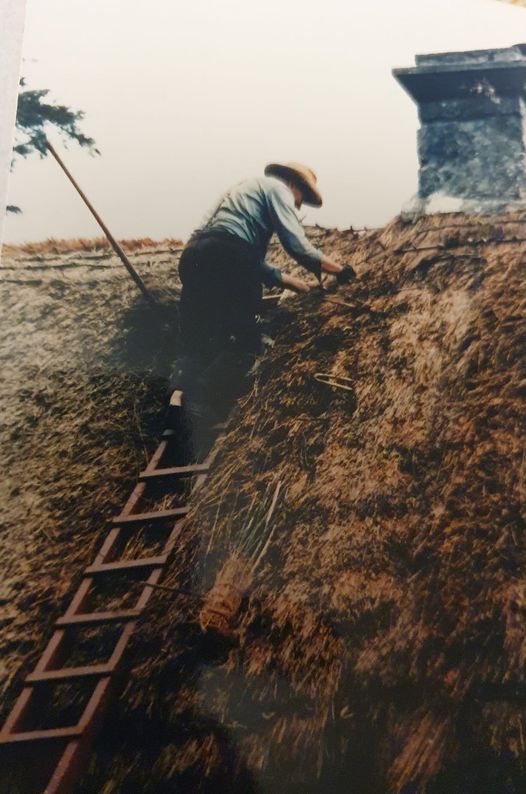 Photo and text from Martin Moore on Facebook
A photo of mine from about 1992. John P Kennelly of Cooltoosane, Clounmacon repairs the thatch on his house. For John Paul the way to do it was the way of his father, and the generations before.
Near his knee he has a scallop ready for use. This was used to secure the new thatch.
Further down he has more scallops held in a thatched basket, while to the right he has fresh reed that will be used for thatching.
This was such a great house to visit as John Paul was very knowledgeable on the history and traditions of Ciarrai Thuaidh.
Ni bheidh a leithead aris againne.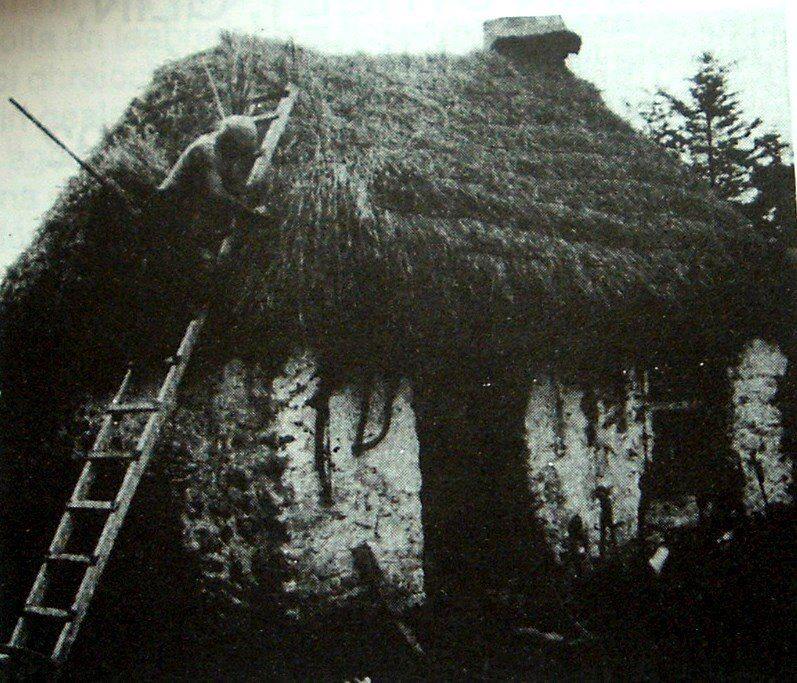 THE LATE SEAN O'HISTON R.I.P. DIRREEN, ATHEA, THATCHING HIS HUMBLE ABODE
This photo and caption is from Cathleen Mulvihill to Glin Historical Society
Thatcher by Seamus Heaney
Bespoke for weeks, he turned up some morning
Unexpectedly, his bicycle slung
With a light ladder and a bag of knives.
He eyed the old rigging, poked at the eaves,

Opened and handled sheaves of lashed wheat-straw.
Next, the bundled rods: hazel and willow
Were flicked for weight, twisted in case they'd snap.
It seemed he spent the morning warming up:

Then fixed the ladder, laid out well honed blades
And snipped at straw and sharpened ends of rods

That, bent in two, made a white-pronged staple
For pinning down his world, handful by handful.

Couchant for days on sods above the rafters,
He shaved and flushed the butts, stitched all together
Into a sloped honeycomb, a stubble patch,
And left them gaping at his Midas touch.
<<<<<<<<<<<
Tsundoku
The Japanese have a word for my condition! I have Tsundoku and, worse still, I'm a hopeless case.
Tsundoku is the practice of piling up more books than you ever get round to reading. Covid 19 has been good for me because I've worked my way through quite a few but Christmas is coming. Tsundoku is like other addictions. It's really hard to let go.