Cliff Walk
On a fine day there is no nicer walk than along the cliffs by Ballybunion. It is an opportunity to observe so many features of sea erosion and to enjoy the bracing sea air. I took this walk with my family recently.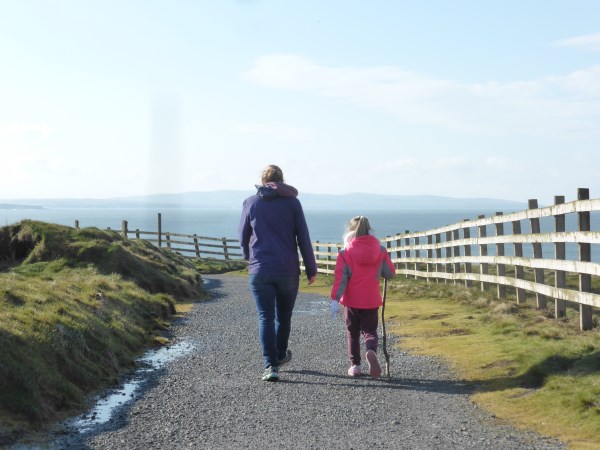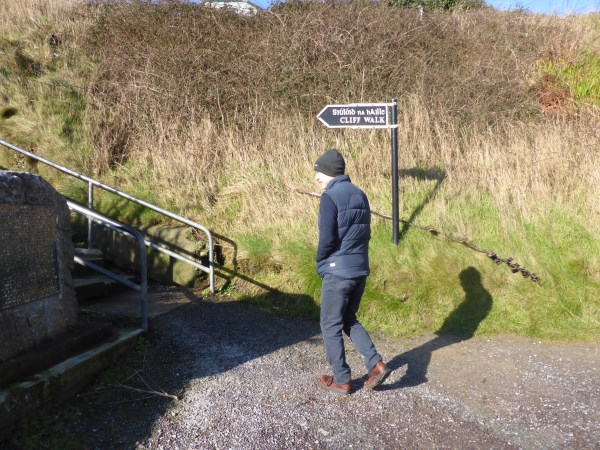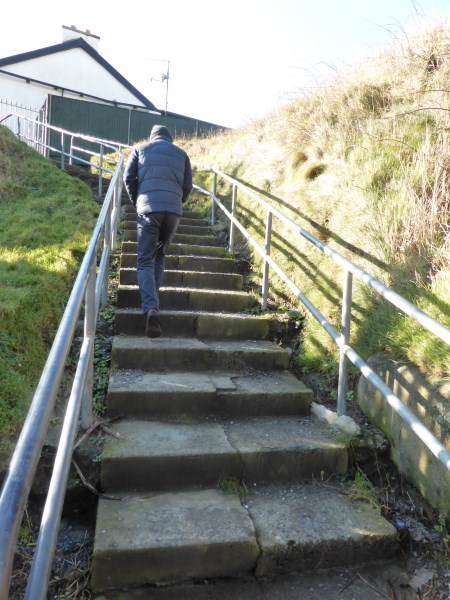 The walk is accessed by these fairly steep steps.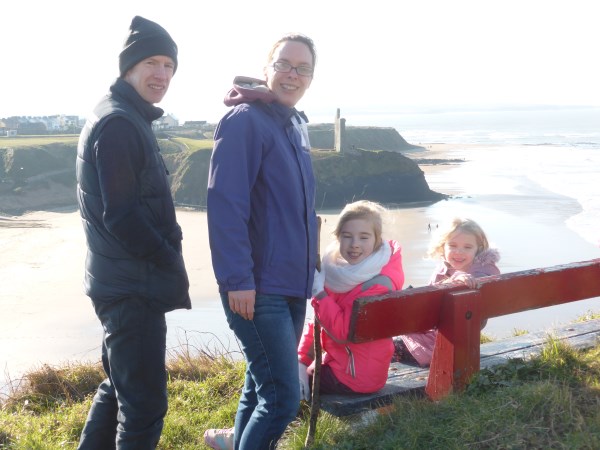 If you are a bit tired after the steps, there is a convenient seat with a splendid view of the beach on which to catch your breath before continuing on.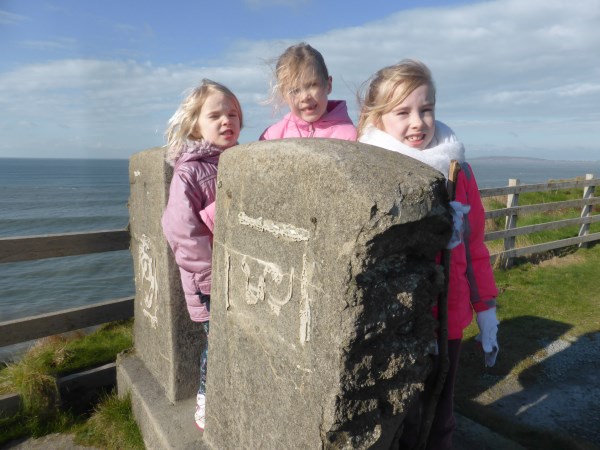 There was a crooked man and he walked a crooked mile.
He found a crooked sixpence against a crooked stile.
He bought a crooked cat who killed a crooked mouse.
And they all lived together in a crooked little house.
The girls knew the rhyme but they had never seen a stile. I explained to them that the purpose of the stile was to allow pedestrians to pass without their having to open the gate with the danger that it would be left open and animals could escape.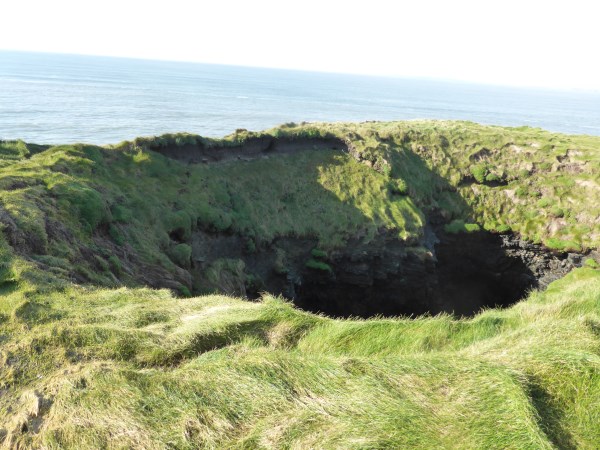 The Nine Daughters Hole is a fine example of a blow hole.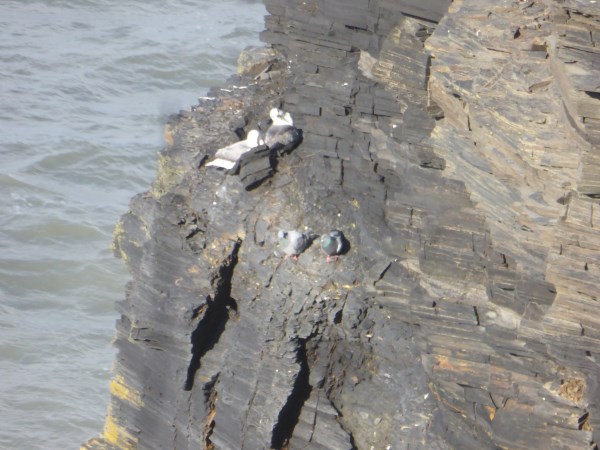 These young gulls are fledged but not quite ready to fly yet.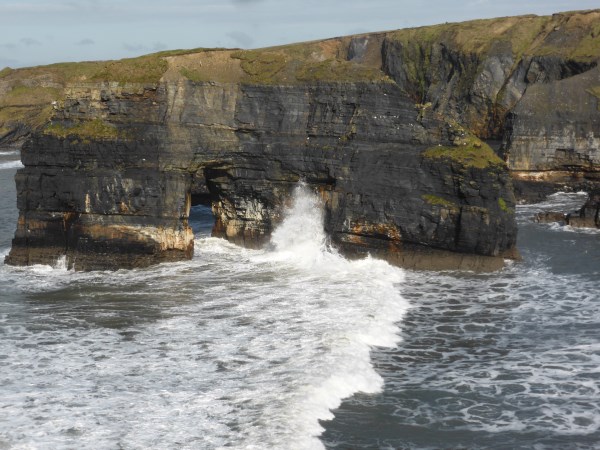 Ballybunion's Virgin Rock is an excellent example of a sea arch.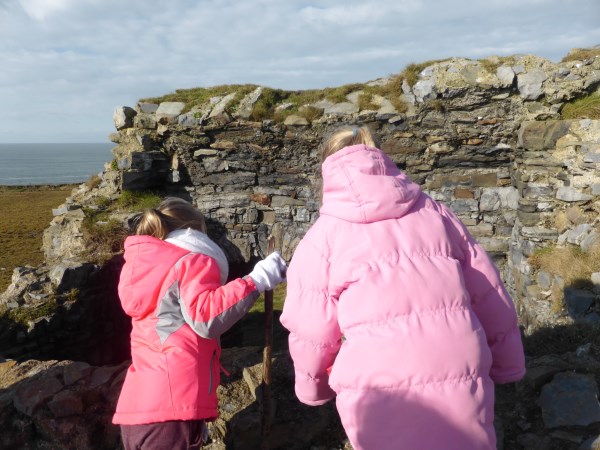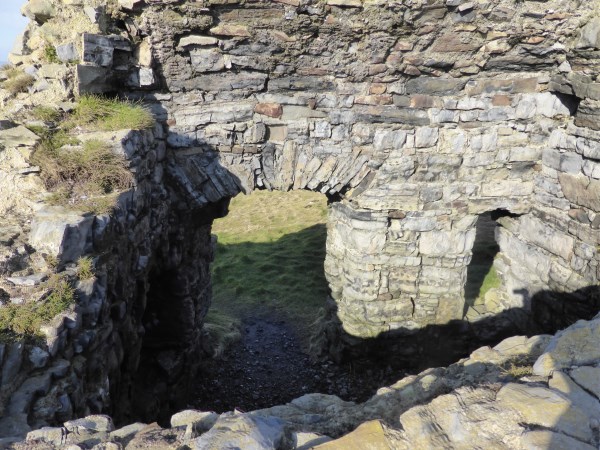 I presume this to be a herdsman's stone hut. The girls took a good look but they couldn't see his toilet!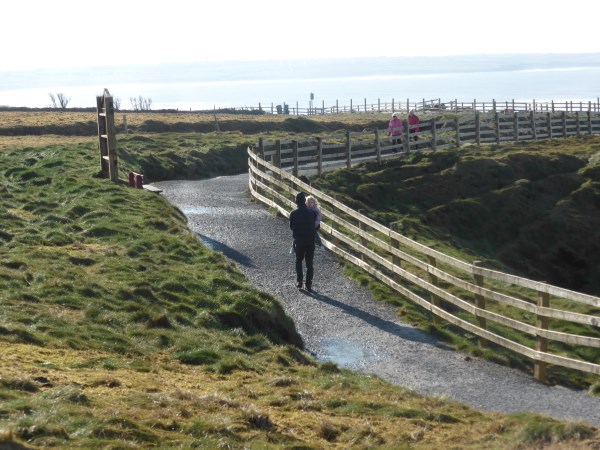 Four year old legs got a bit tired towards the end.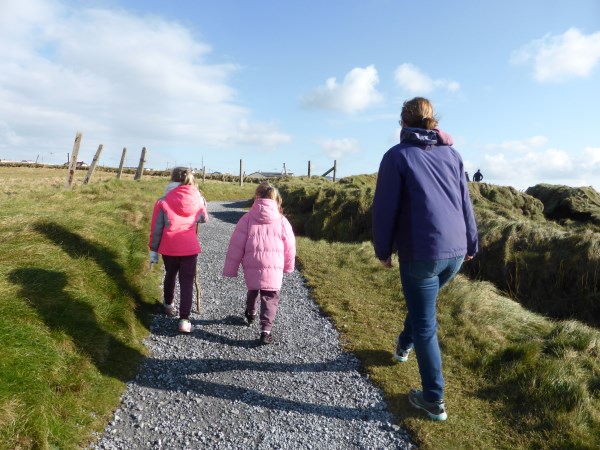 Mammy and the older two were well able for this trek and more.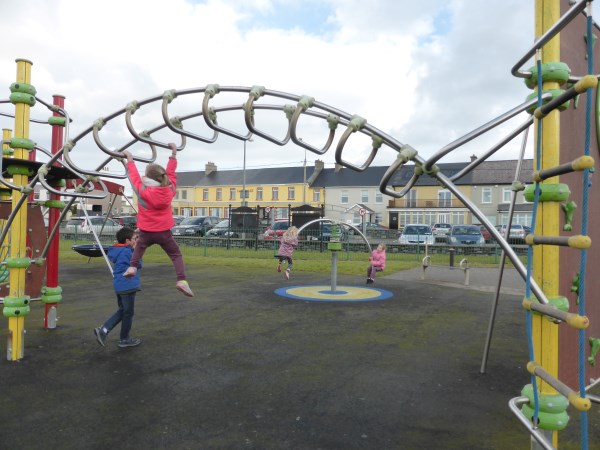 They all had enough energy left for some monkey business in Ballybunion's lovely playground.
<<<<<<<
Listowel Drama Group and Bryan MacMahon's play The Golden Folk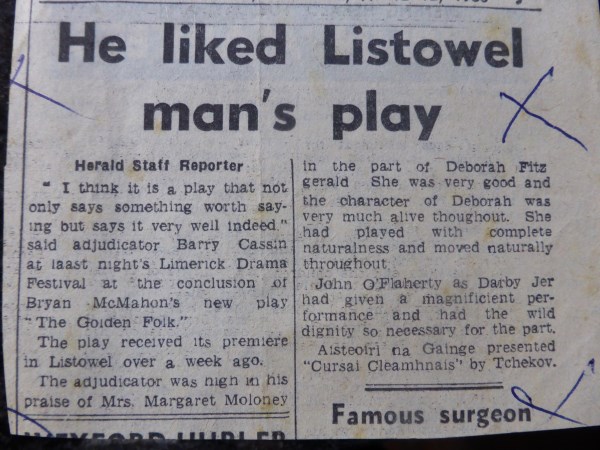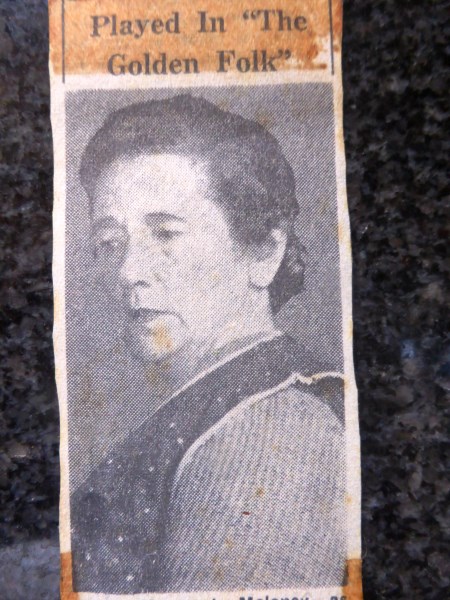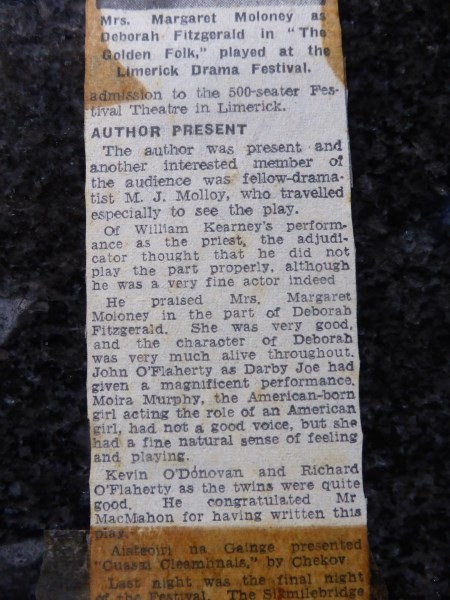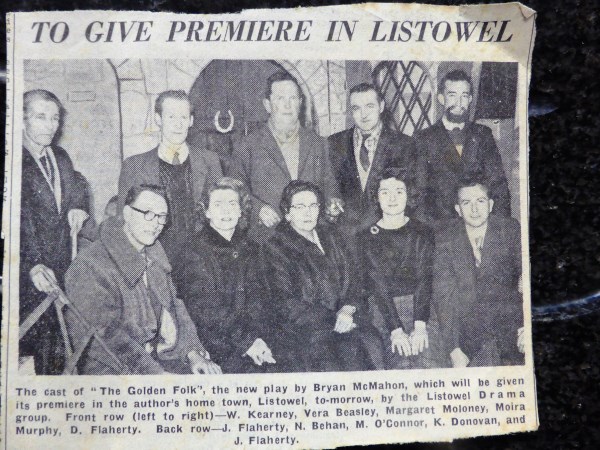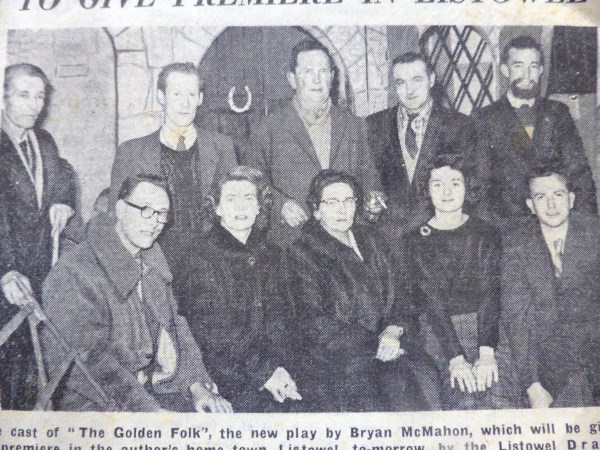 I dont have the exact date but this play was staged sometime in the 1950s
<<<<<<<<
Do you Remember This?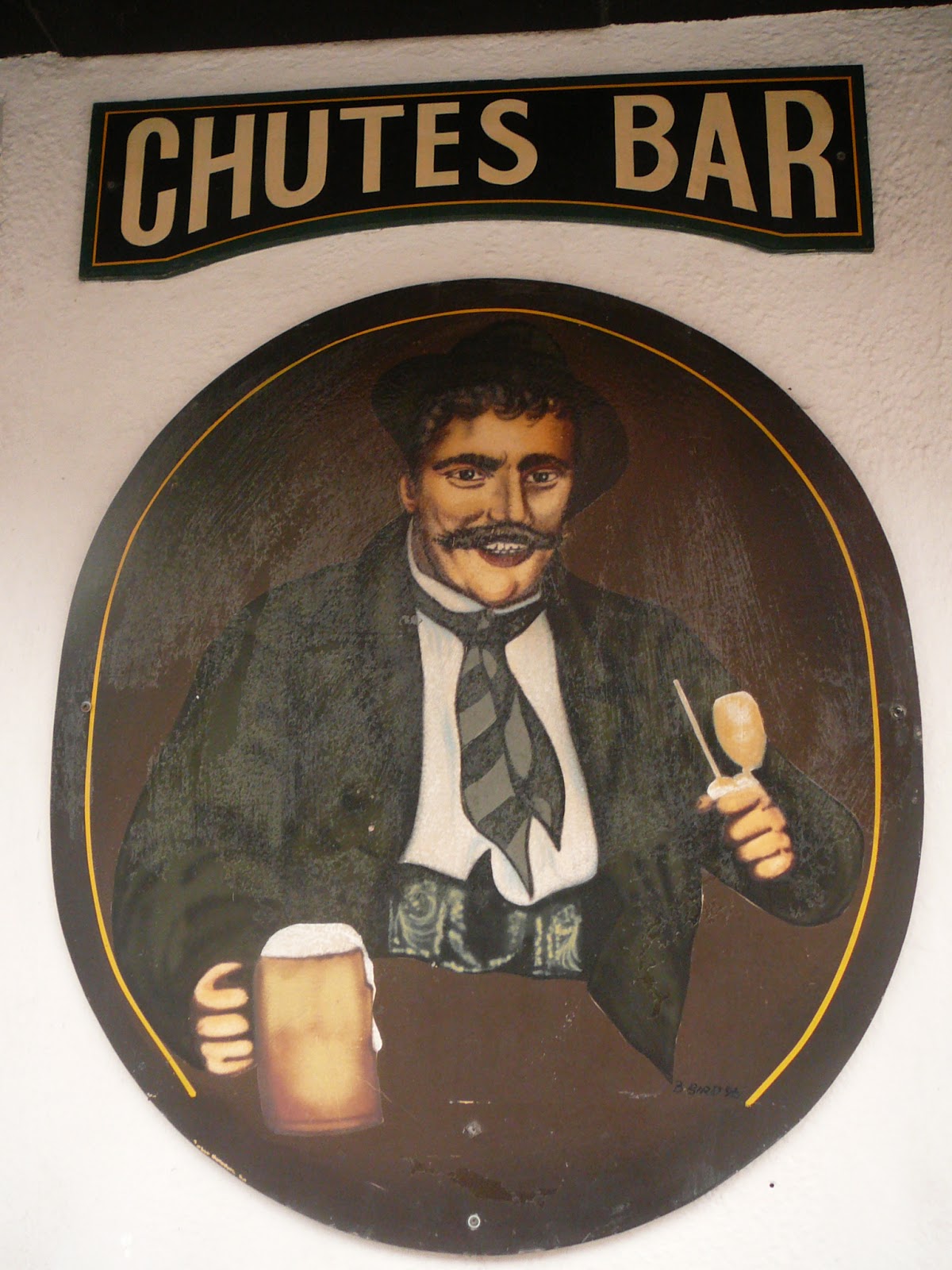 <<<<<<<<<
Then and Now