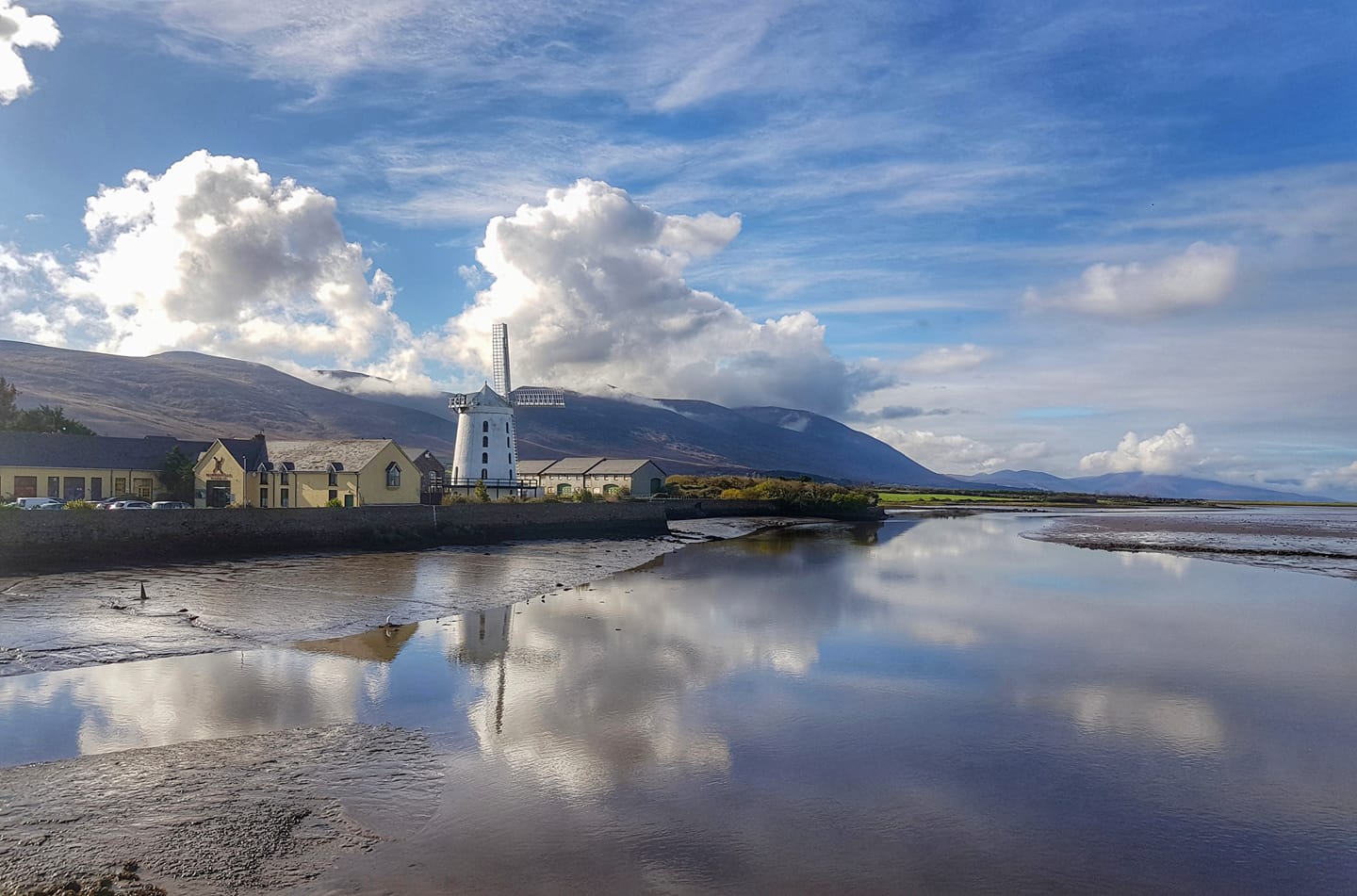 Blennerville, Co. Kerry by Chris Grayson
<<<<<
Ballybunion Castle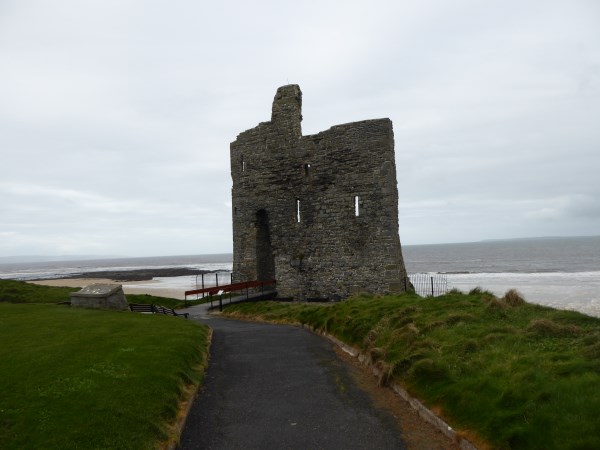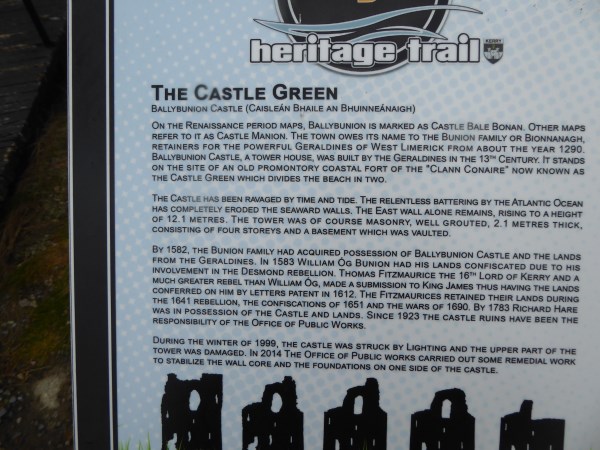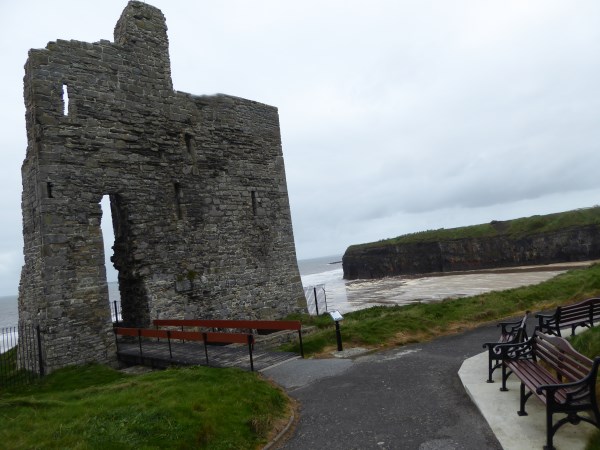 Ballybunion has shut up shop for the winter.
Why is this called Bottle Lane? Maybe someone knows the answer.
I met a few of these snails on the beach.
<<<<<<<
The Bodhrán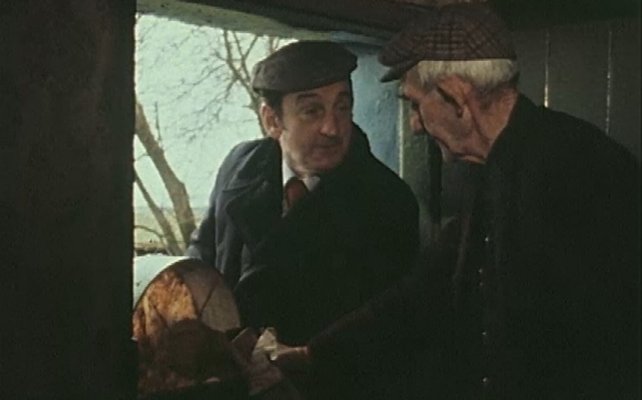 John B. Keane with the master Bodhrán maker, Sonny Canavan
Sonny Canavan RTE ARCHIVE
Sonny Canavan from Dirha West in
Listowel, County Kerry is renowned for making bodhráns, traditional Irish frame
drums.
One local bodhrán player extols the virtues of the instrument. He
learned the tin whistle and the accordion when he was young, but he gave them
up when he discovered the bodhrán.
I love playing the bodhrán, I could keep playing it
from night until morning.
Sonny Canavan raises goats to provide the skin for
his instruments and he gave this particular man a goat so he too could make a
bodhrán. The man explains that after he shot and skinned the
goat, the skin was buried for nine days it was then dug up and putting
in on the bodhrán rim.
Listowel playwright John B Keane pays a visit to Sonny's cottage to check on his
availability to speak to an American author who is writing a book about the
origins of drums. In the ensuing conversation Sonny mentions there is certain
herb in the bog that his goats like and the resulting goat's milk is great for
virility.
There was an old lad there, back there, he was 101
years, and he was so sexy they had to lock him up, after the goat's milk.
Early productions of John B Keane's acclaimed play
'Sive' featured Sonny's bodhráns and he plays the
instrument and sings a verse of a song from the play accompanied by Sonny.
A 'Newsround' report broadcast on 13 January 1977.
The reporter is by Brendan O'Brien.
<<<<<<<<,
Book Launch in Woulfe's
Fr. William King is a Dublin parish priest. He is also a successful writer. In Woulfe's book shop he was a bit closer to home and among family and friends to launch his new novel, A Lost Tribe. This novel deals with the changing role of the Catholic church in Irish society and the struggle of an idealistic priest ,finding himself in a new and often hostile environment. I haven't read it yet but I'll let you know my verdict when I do.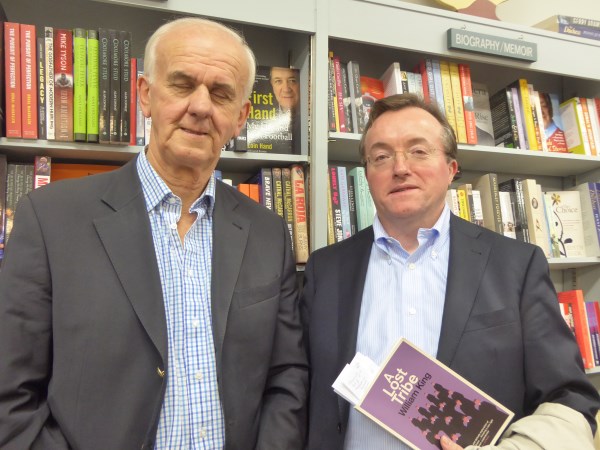 Fr. William King, the author and Dr. Declan Downey who was the guest speaker at the launch.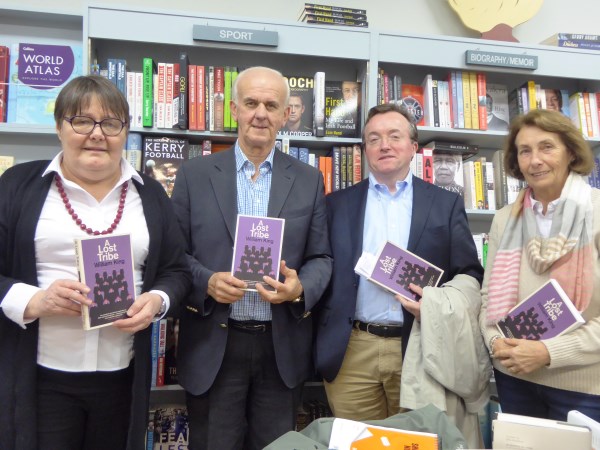 Brenda Woulfe, William King, Declan Downey and Mary Sobieralski.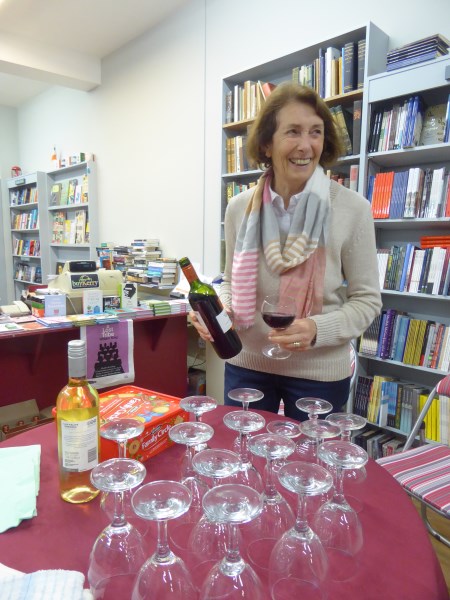 Mary was helping to keep the party going.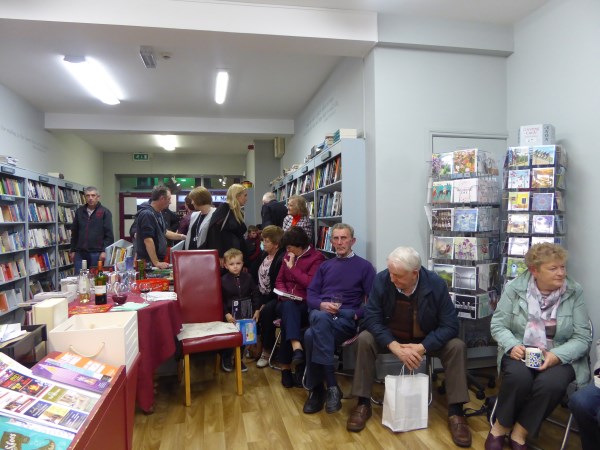 Many neighbours, friends and relatives from Kilflynn and beyond attended the launch.