The Cross at Lisselton in glorious June sunshine in 2018
Photo; Ballydonoghue Parish Magazine
<<<<<<<<
A Doctor in Spite of Himself X2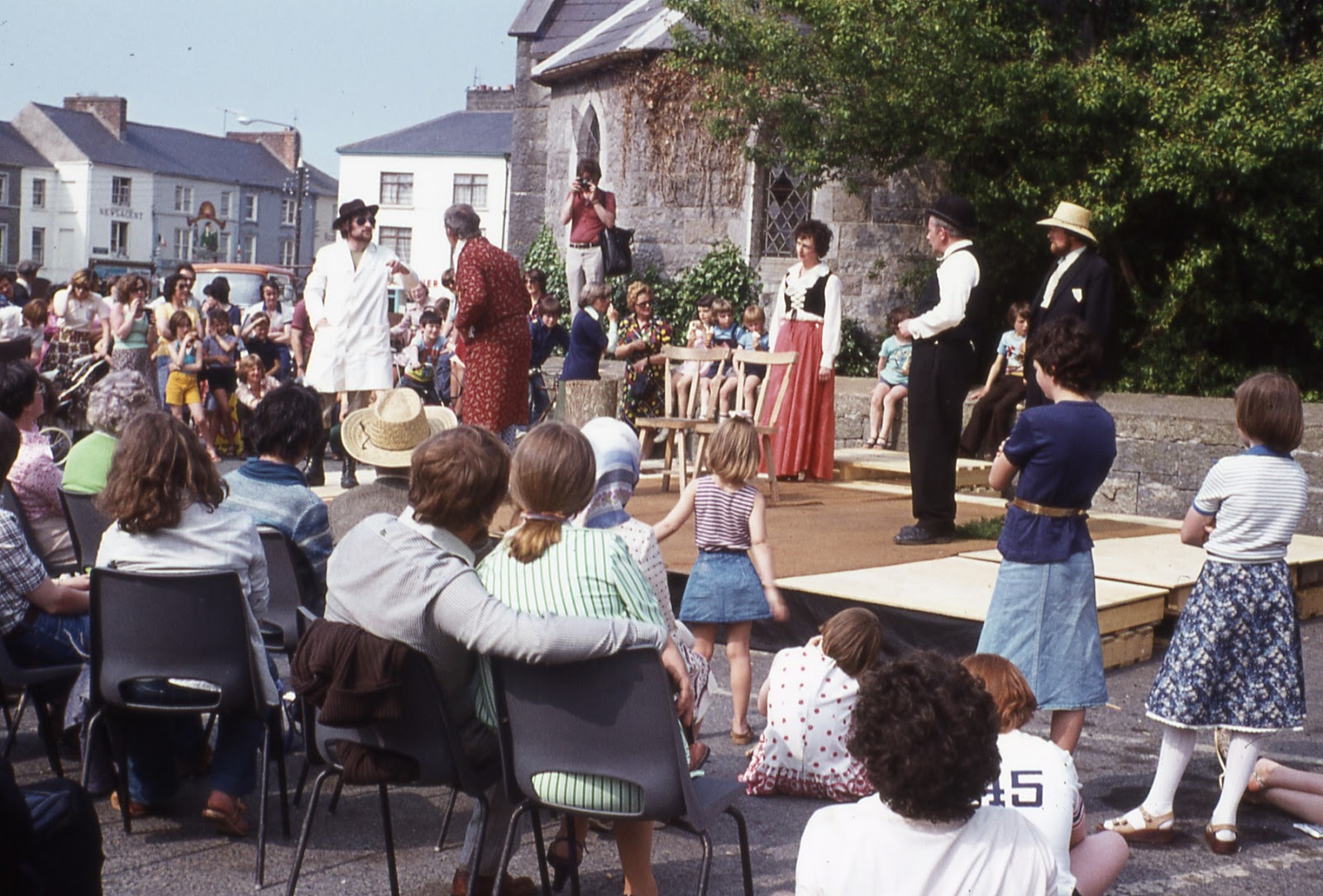 Remember I told you about this open air performance of Moliére's play in Listowel Town Square during an early Writers' Week. Mike Moriarty who is in the white coat on the left of the stage remembered that they were all delighted when their performance made The Irish Times. David O'Sullivan did a bit of delving for us and here is what he found.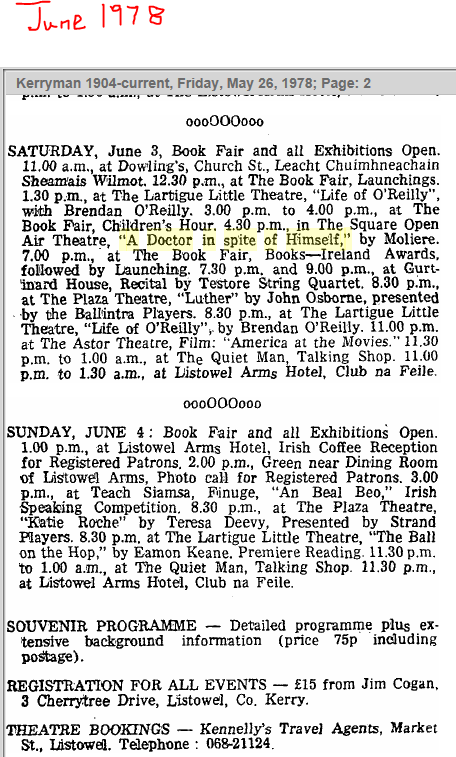 The above is an extract from the 1978 programme. What a feast of drama they had!
Two other performances aroused my interest. They are The Life of O"Reilly with Brendan O'Reilly. Was this the late great high jumper and later sports commentator?
And what was The Ball on the Hop by Eamon Keane?
I'll have to go back to the oracle.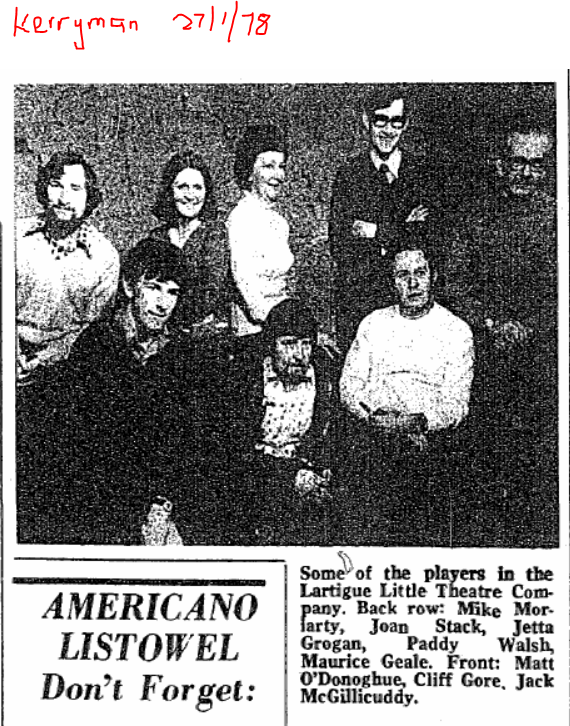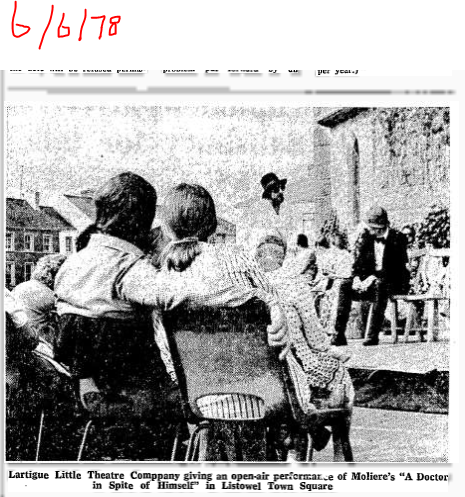 I hope you can enlarge this to read it. It reminds me of accounts of early performances of Shakespeare and miracle plays in courtyards of inns and town squares when people would drop by to see a play on their way home with the shopping and maybe shy a tomato or two at the villain.
Seems like the evergreen Mickey McConnell was the highlight of the ballad competition. No surprise there then.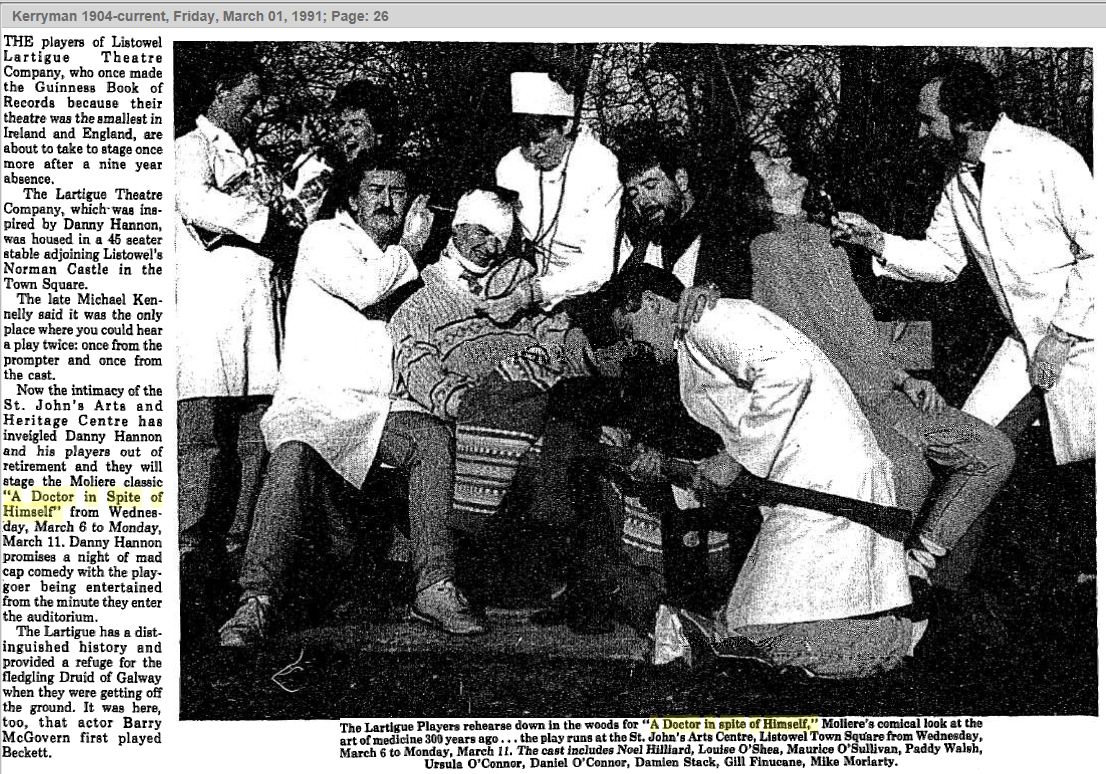 This is the 1991 production. Mike Moriarty is on the right, playing the part he first played in 1978. Danny Hannon, who founded the Lartigue Players was also involved in the acquiring and refurbishing of St. John's decided to reprise a successful play for the opening performance.
The "smallest theatre in Ireland and England" had been closed down for 9 years when the lease ran out. Gerard Lynch, who owned the building, had given the Lartigue the use of the theatre rent free for ten years. Now drama had found a new home in St. John's and the Lartigue company was just one of the many local drama groups who used it as their home for many years and some still do today.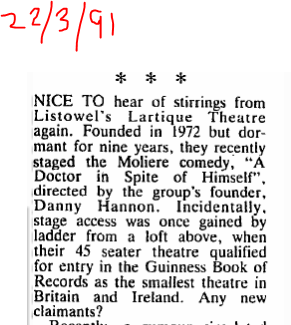 <<<<<<<<<
Then and Now on a Corner of Church St.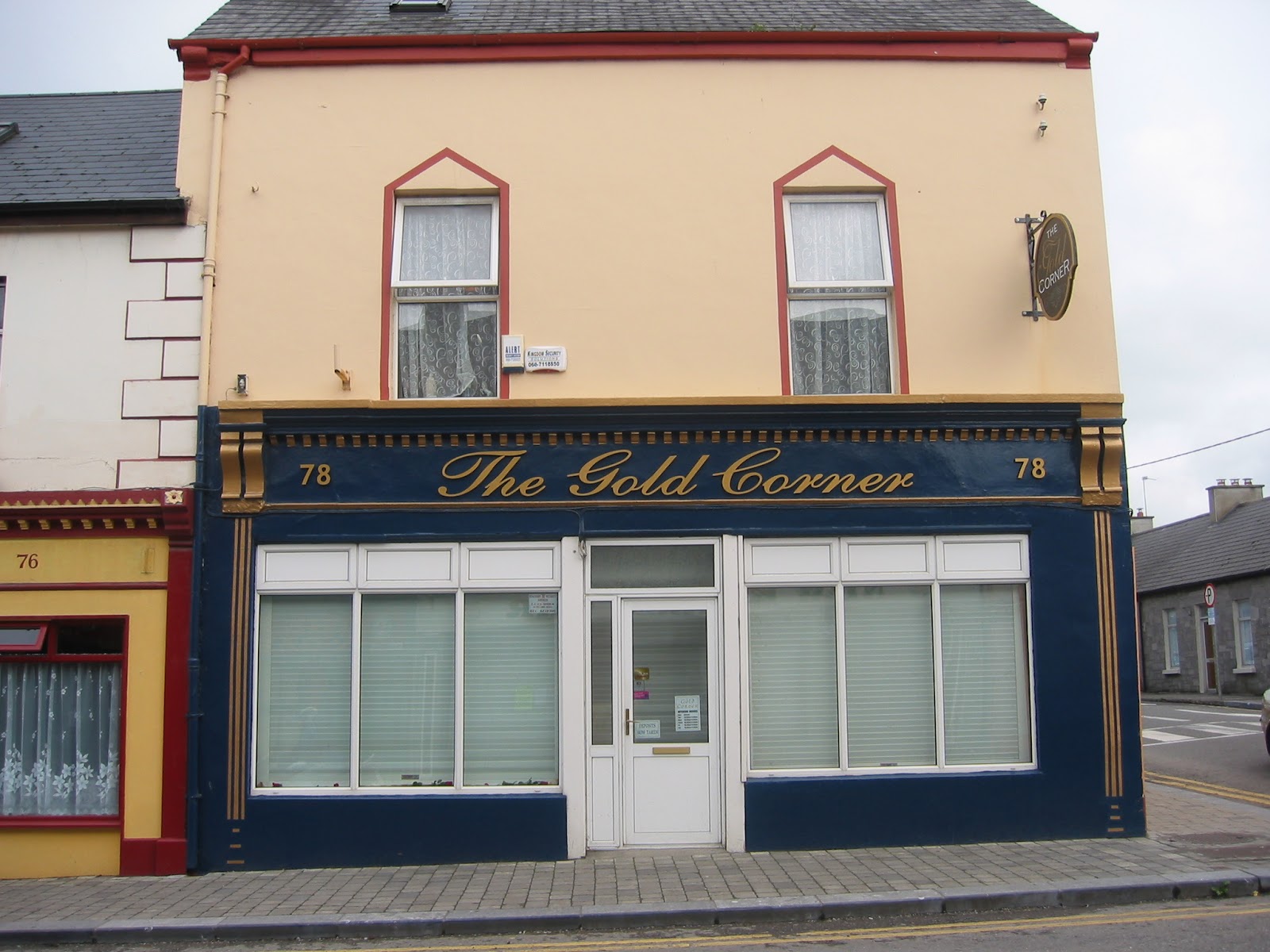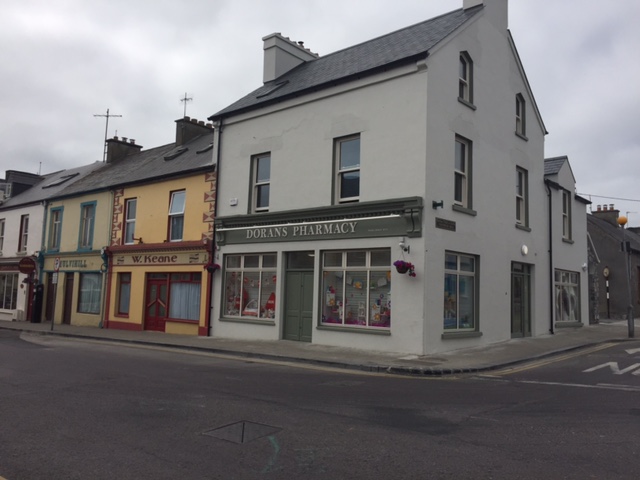 <<<<<<<<
Evening Stroll by The Feale