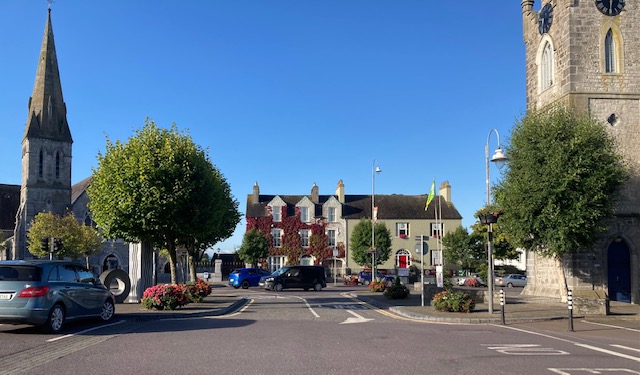 Listowel Town Square early morning in September 2023
<<<<<<<<<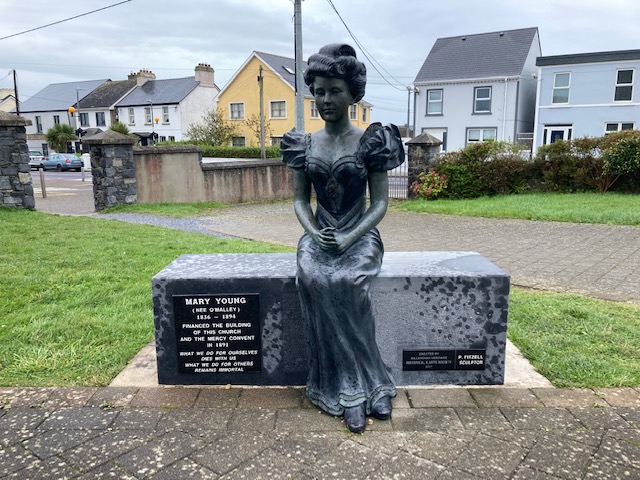 Mary Young, the biggest donor towards the building of St. John's church in Ballybunion sits (frozen) outside the church she helped to build.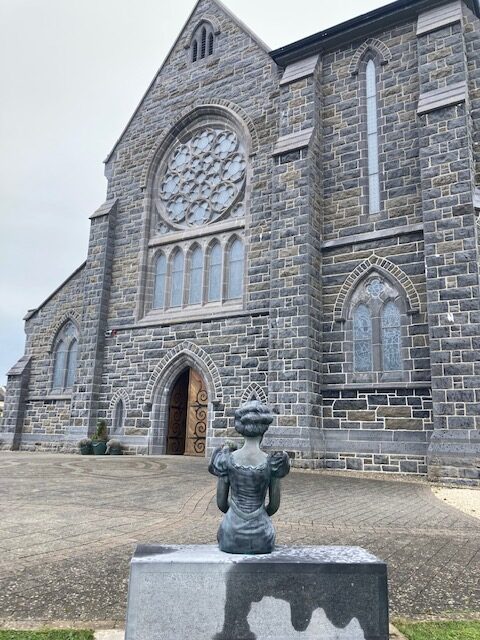 St. John's is almost a cathedral in terms of size and splendour.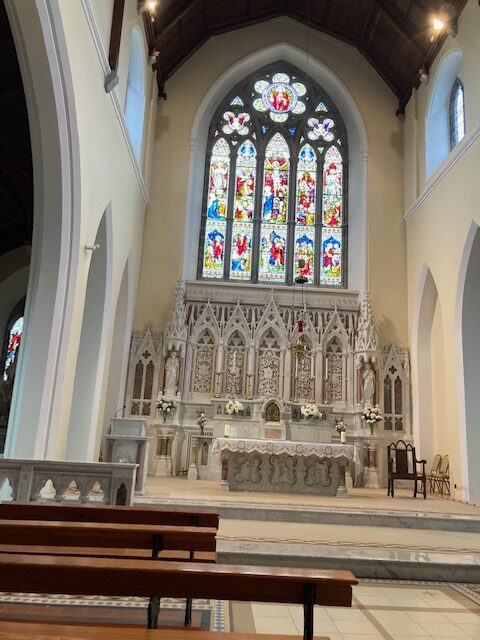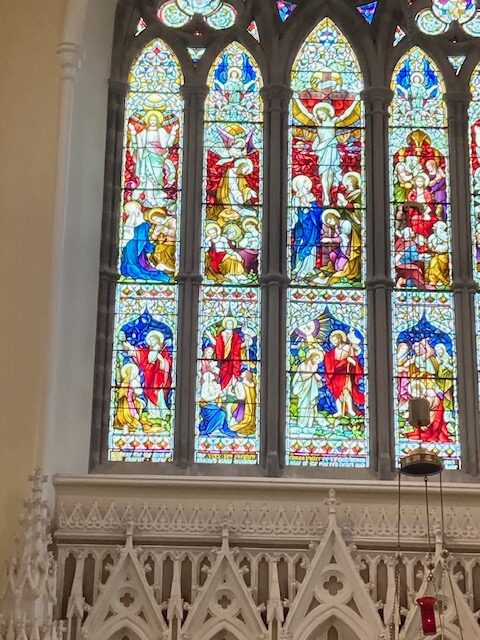 The magnificent chancel window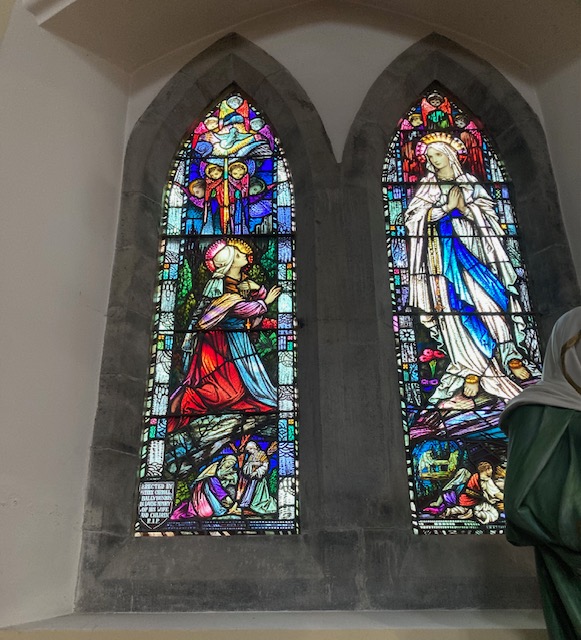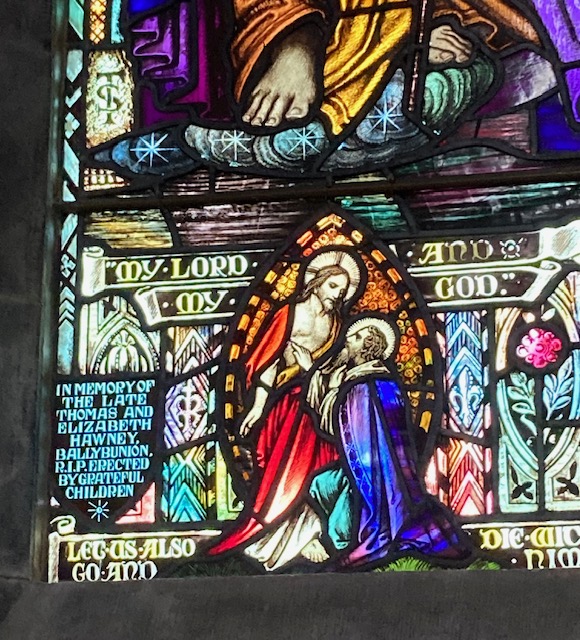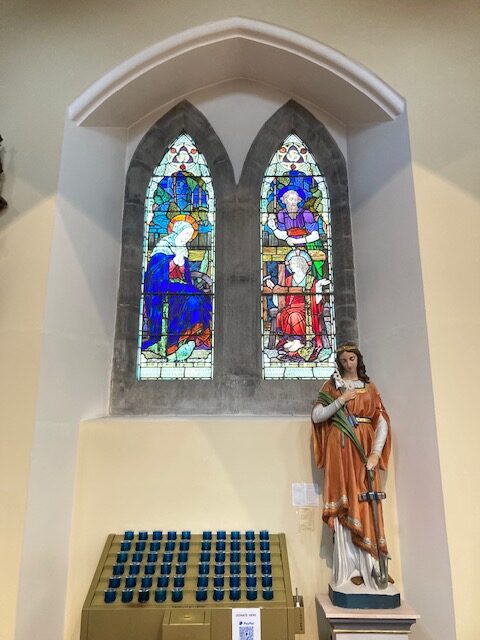 Beautiful windows donated by local families.
<<<<<<<<<
Ballylongford Active Retired Group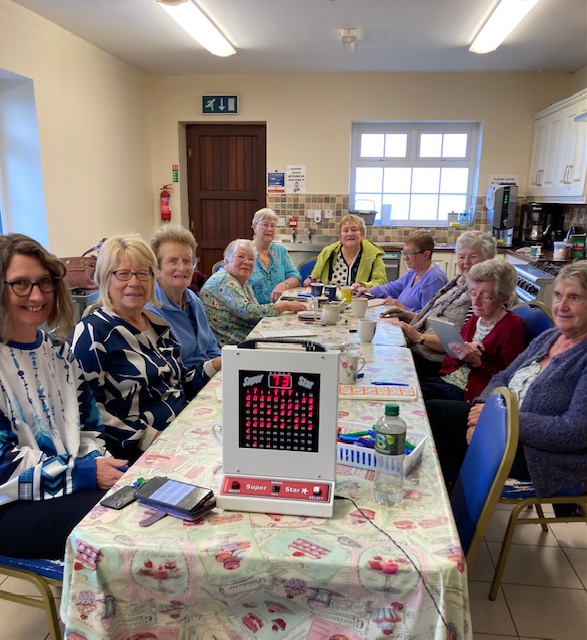 Ballylongford ladies at their weekly meeting on September 29 2023.
I interrupted their Bingo session.
<<<<<<<
When Harvest was a Critical Time
Traditionally harvest was the time, stores of food were laid down for the winter. In the days before all year round vegetables and fruit, people worried about bringing home a good harvest to see everyone over the winter.
Jer Kennelly found this great account of the panic to secure winter food supplies in the troubled post war years.
I wonder does anyone remember this time or remember hearing older people tell of it.
Rush to save Irish Harvest before October 1st 1946
(from New York NY Irish American Advocate, September 28 1946)
Most critical week in the nation's battle to win the harvest opened .Sunday, Sept. 15. With the nation's food supply still in danger it is imperative in the next few days that the energy and effort of the country be stretched to the limit.
Listowel farmers, taking full advantage of the dry spell, saved most of the wheat and oat crops. At the Masses in Listowel church appeals were made for more volunteers.
The party of 25 French Scouts camping near Listowel are taking part in the local harvesting operations.
The 4,100 volunteers who left Dublin yesterday for the county areas and South Meath were not sufficient to deal with the work available.
All Sports Postponed for critical weeks of harvest.
Over 200 harvest volunteers were despatched yesterday from the offices of the Cork Co. Committee of Agriculture—76 from the Army, 41 members of the F.C.A., and about 90 others of Military. City firms and a number of motorists provided transport.
<<<<<<<<<
For the Diary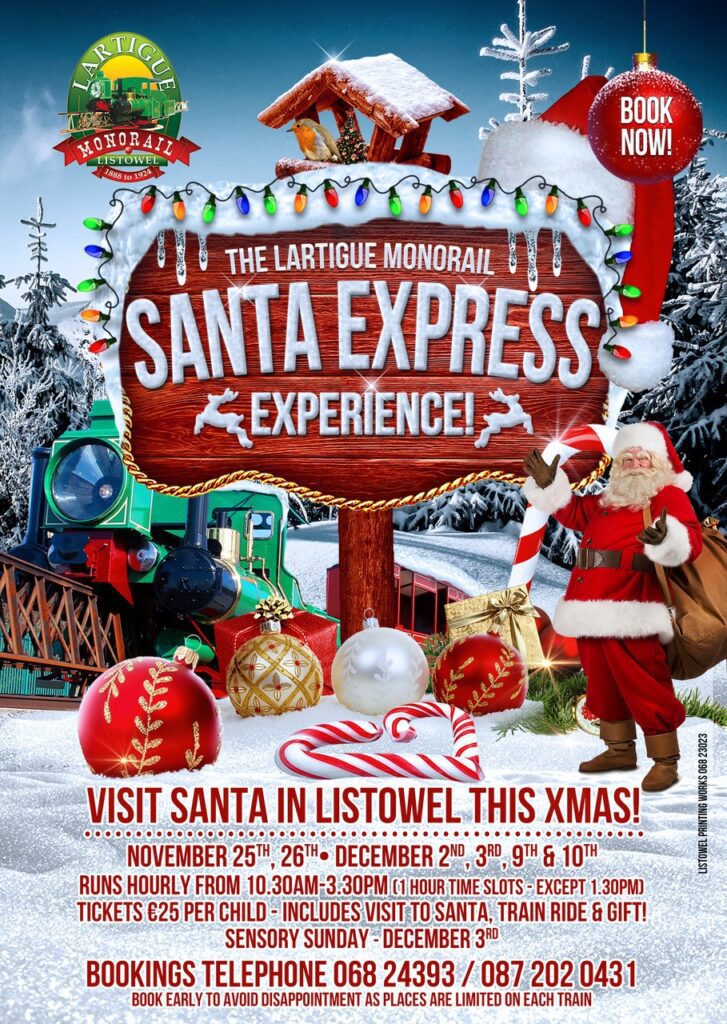 <<<<<<<<<
A Fact
The first mention of tennis in an English sporting magazine was in 1793
<<<<<<<