Celebration of Brendan Kennelly in Ballylongford
On August 21 2015, after the unveiling of the bust to Brendan Kennelly in the grounds of Ballylongford church, assembled family and friends milled around for a while and then repaired to the hall for the hooley. Local poets read from the works of Brendan Kennelly, Noel O'Grady sang a beautiful version of Home Sweet Home and then the great man, himself read a poem inspired by his daughter when she was three. It must have been the greatest thrill of the night for Doodle Kennelly, to hear her father dedicate a poem to her in his native Ballylongford on such a special night.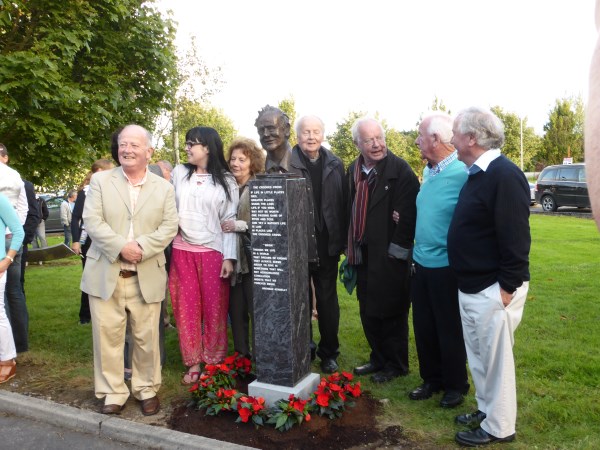 Some of the many Kennellys who were in Ballylongford for the big occasion pose with the bust.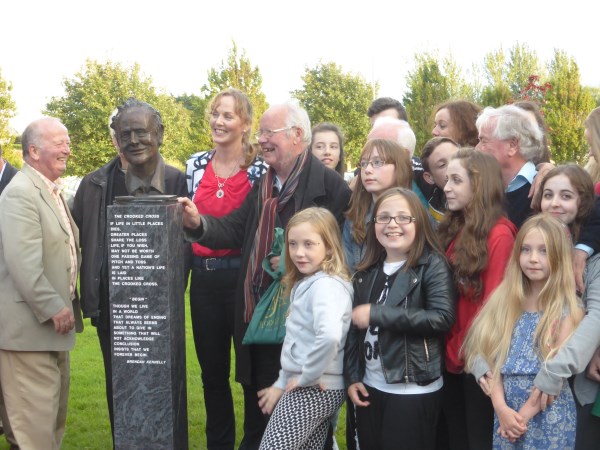 The next generation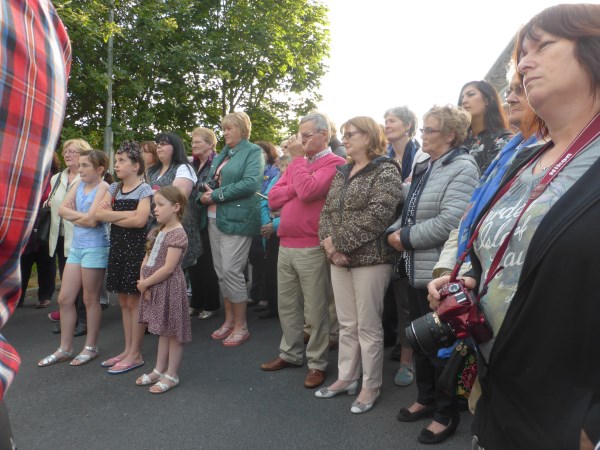 Some of the large attendance at the unveiling of the plaque to Brendan Kennelly.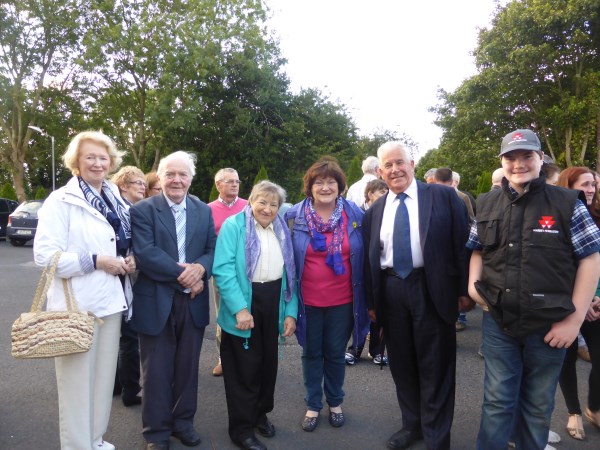 Anne Dillon met up with Mary Barry and family and John Coolahan.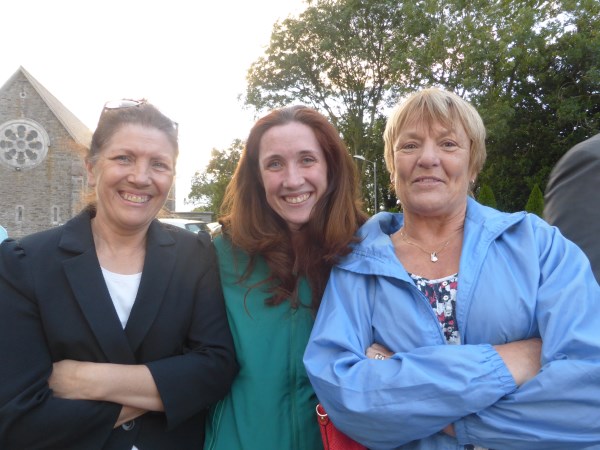 The Maddens and Breda Carmody were there.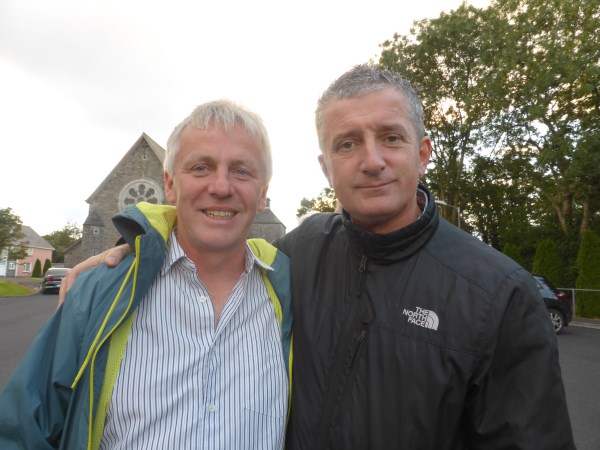 Paddy McElligott and John Keane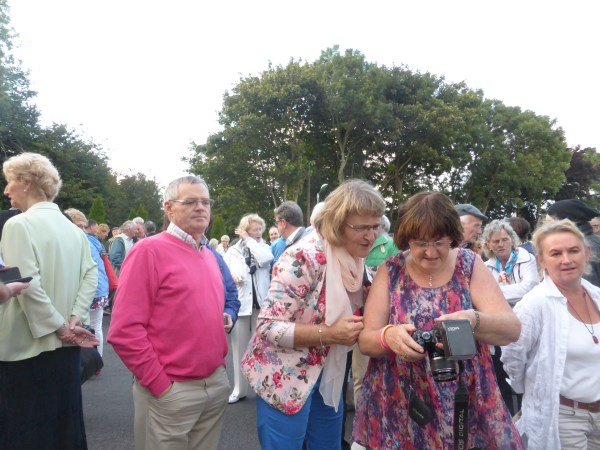 Helen Lane and Breda Ferris checking to see how the photo looked.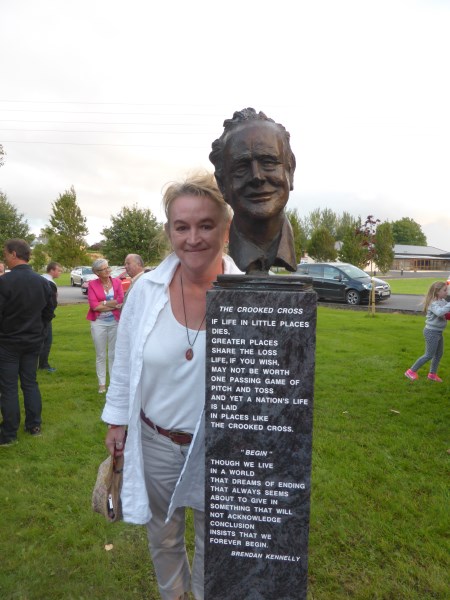 Rebecca O'Carroll posed with the work of artist, Jarlath Daly, Tipperary born sculptor in bronze.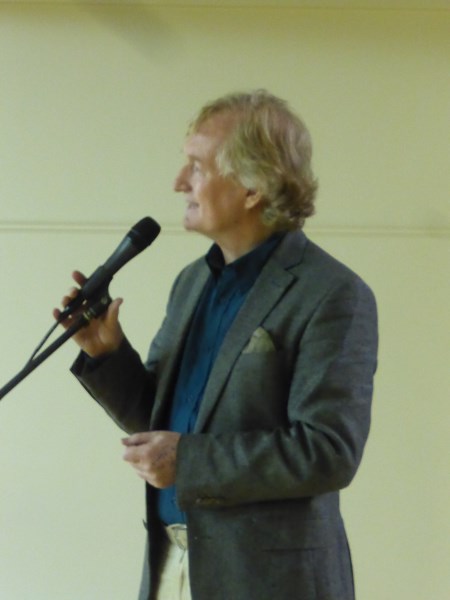 When we transferred to the hall Noel O'Grady regaled us with Home Sweet Home, a poignant and fitting welcome for Brendan Kennelly.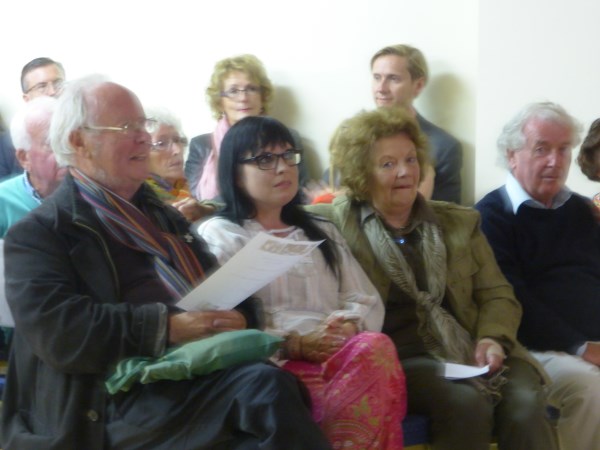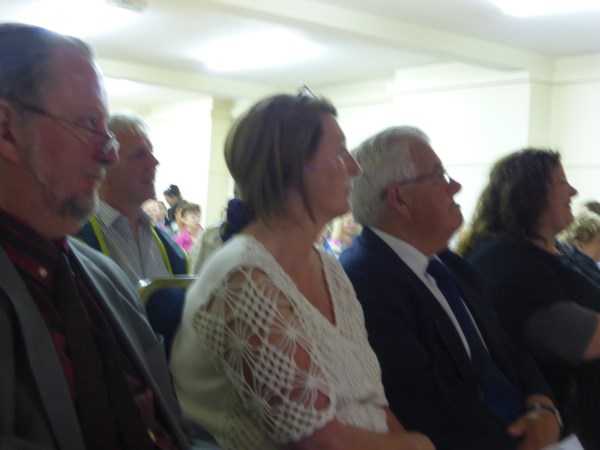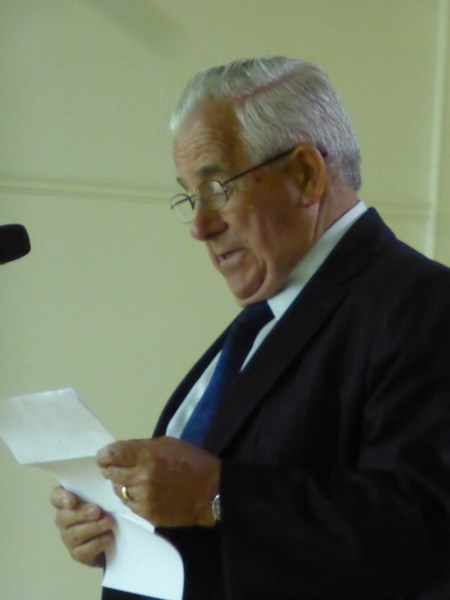 Professor John Coolahan read from the work of Brendan Kennelly.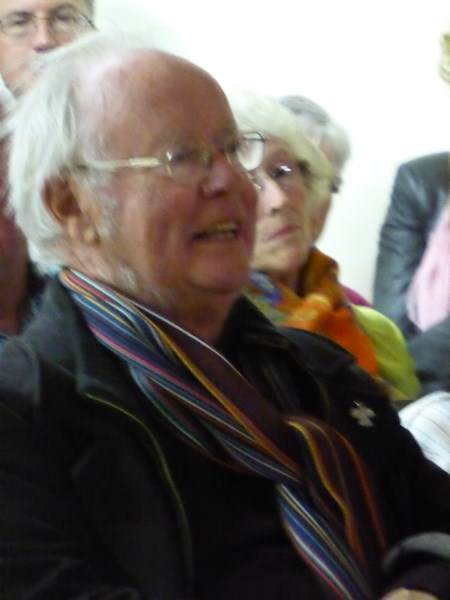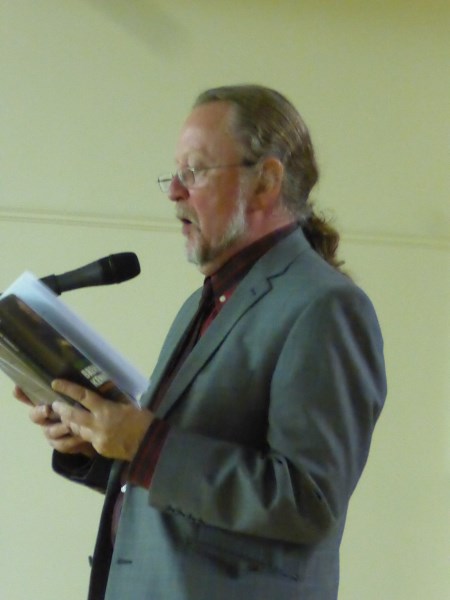 Noel King read as did Mary Lavery Carrig (picture below)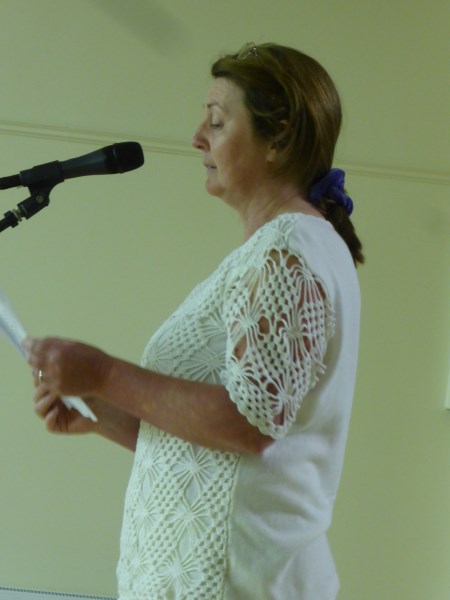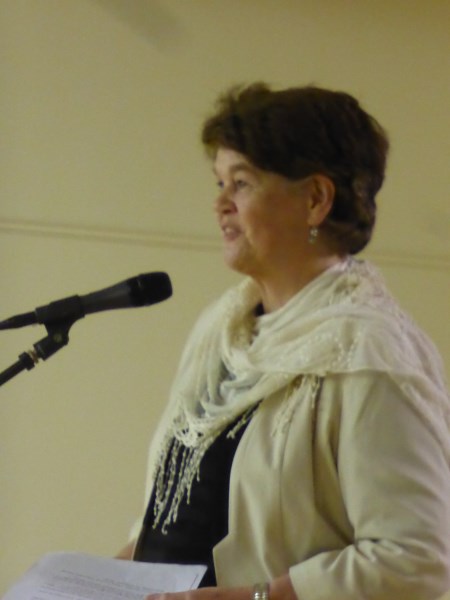 Ann Egan is a protegee of Kennelly's and she lavished praise on him as a mentor and teacher.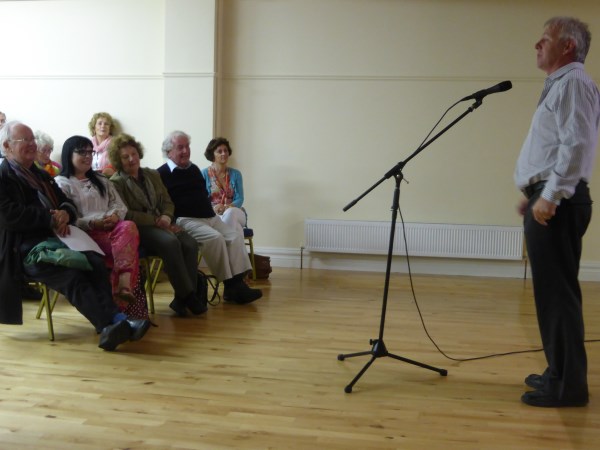 Paddy MacElligott brought Moloney to life as only he can. His antics and delivery were a great hit with his audience especially the poet himself.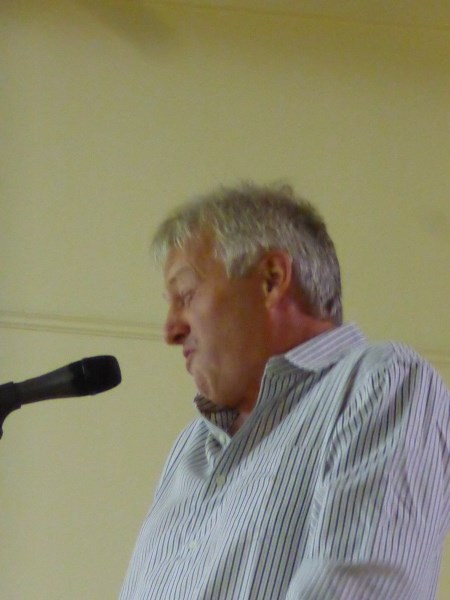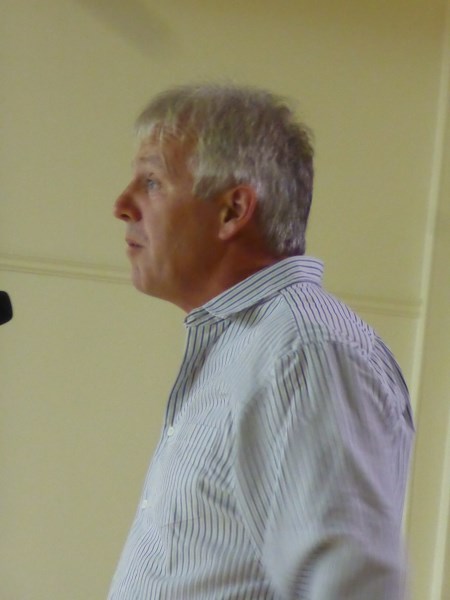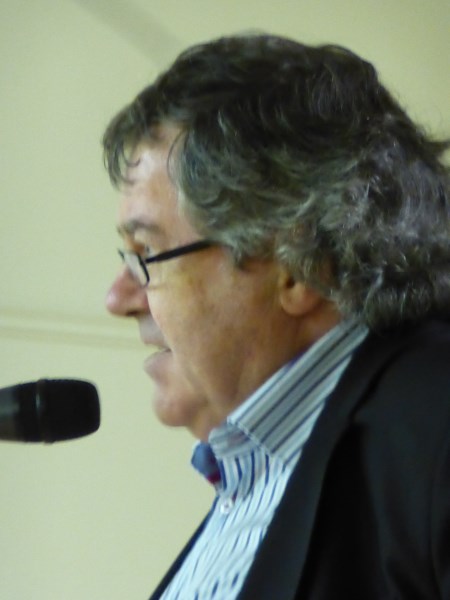 Gabriel Fitzmaurice read and sang.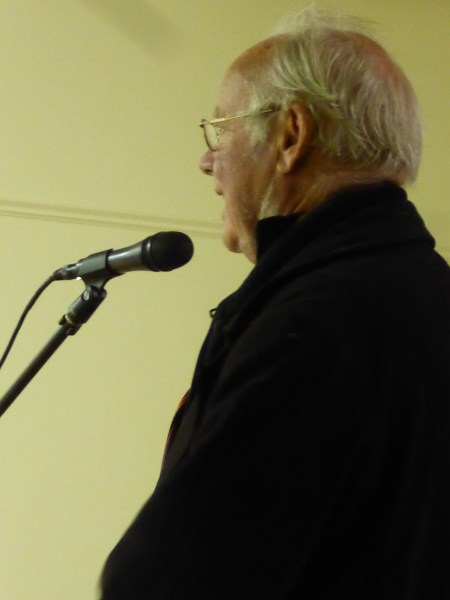 The final say was left to the great man himself. He may have declined physically but he has lost none of his charm or his ability to hold an audience in thrall.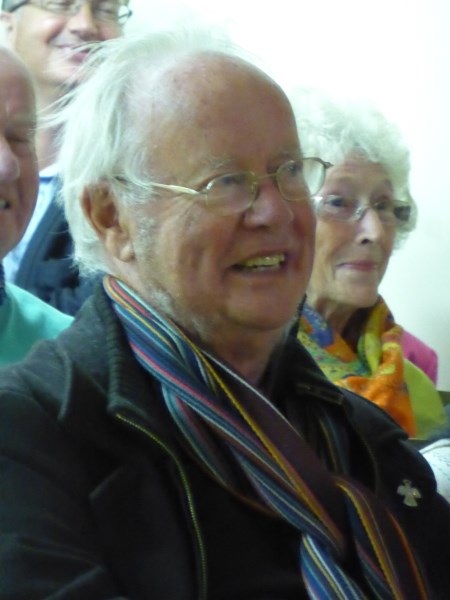 Noel O'Grady and Gabriel Fitzmaurice lead the audience in a Ballylongford version of Sé Ár Laoch ….A great way to end a great night.
<<<<<<<
Upper William Street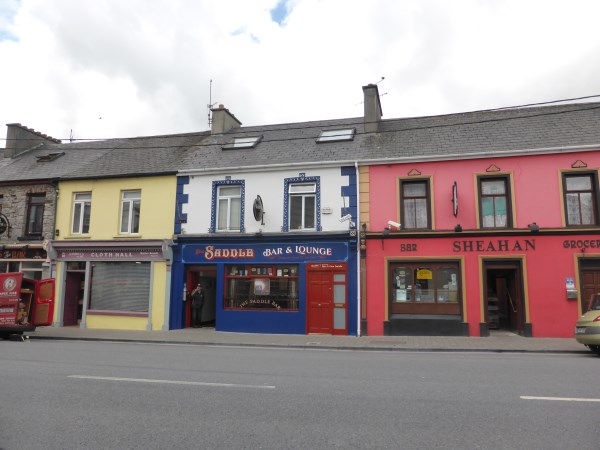 The finished job at The Saddle Bar….lovely!
<<<<<<<<
Friends Reunited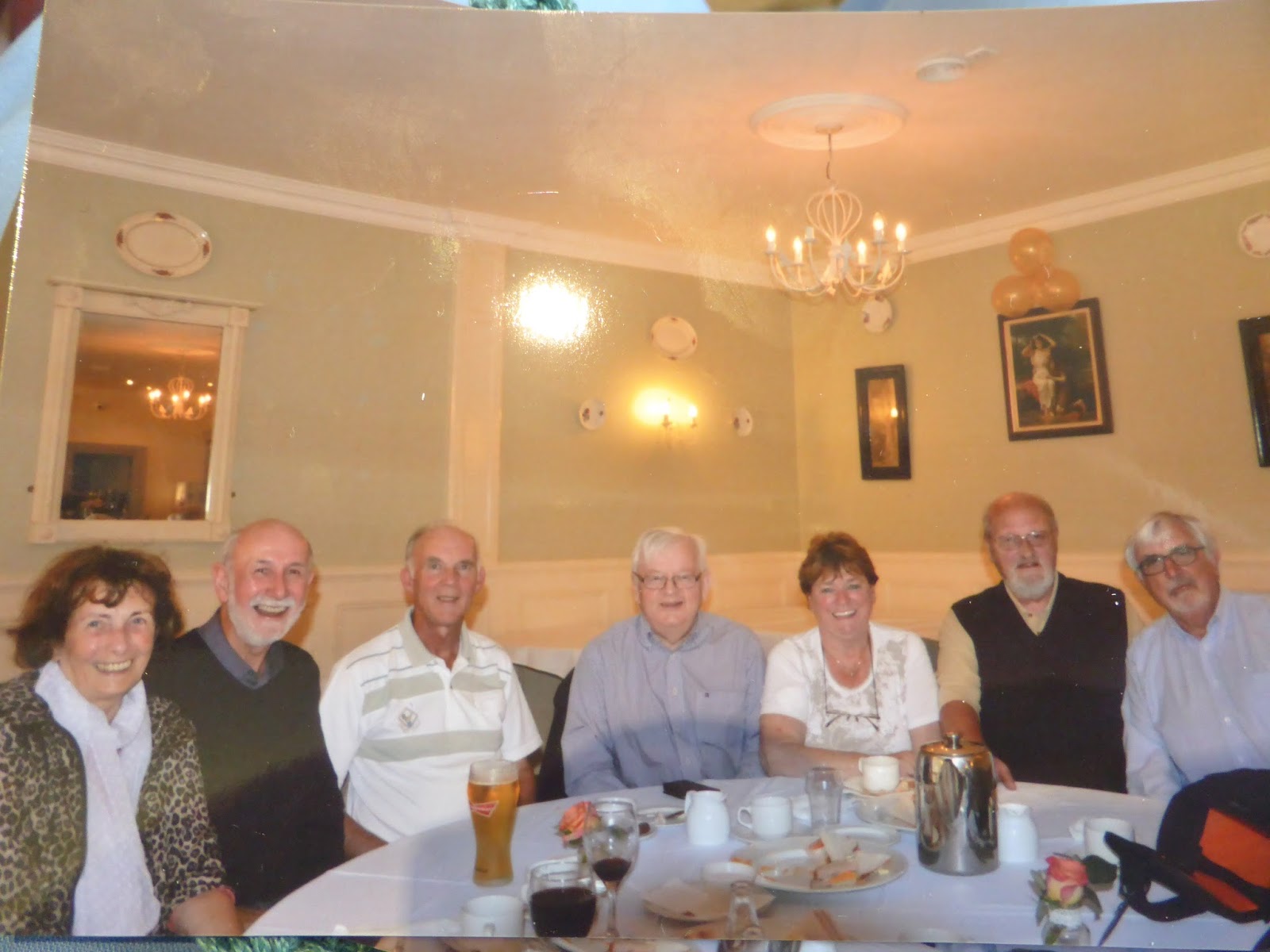 Mary Sobieralski, Seamus Browne, Tony Dillon, Jimmy Griffin, Miriam Kiely, Batt Hannon and Jimmy Quigley
<<<<<<
Back to School Time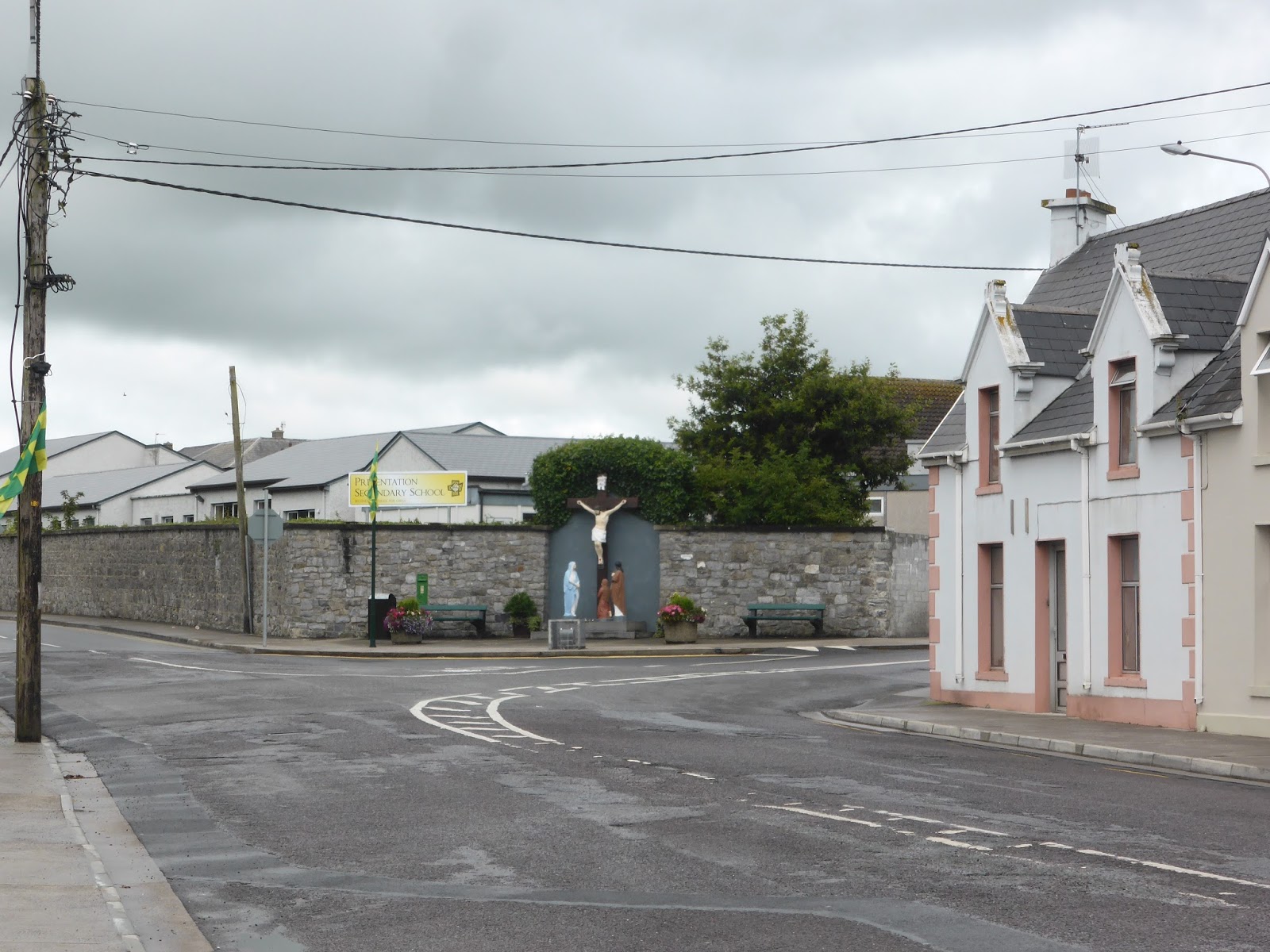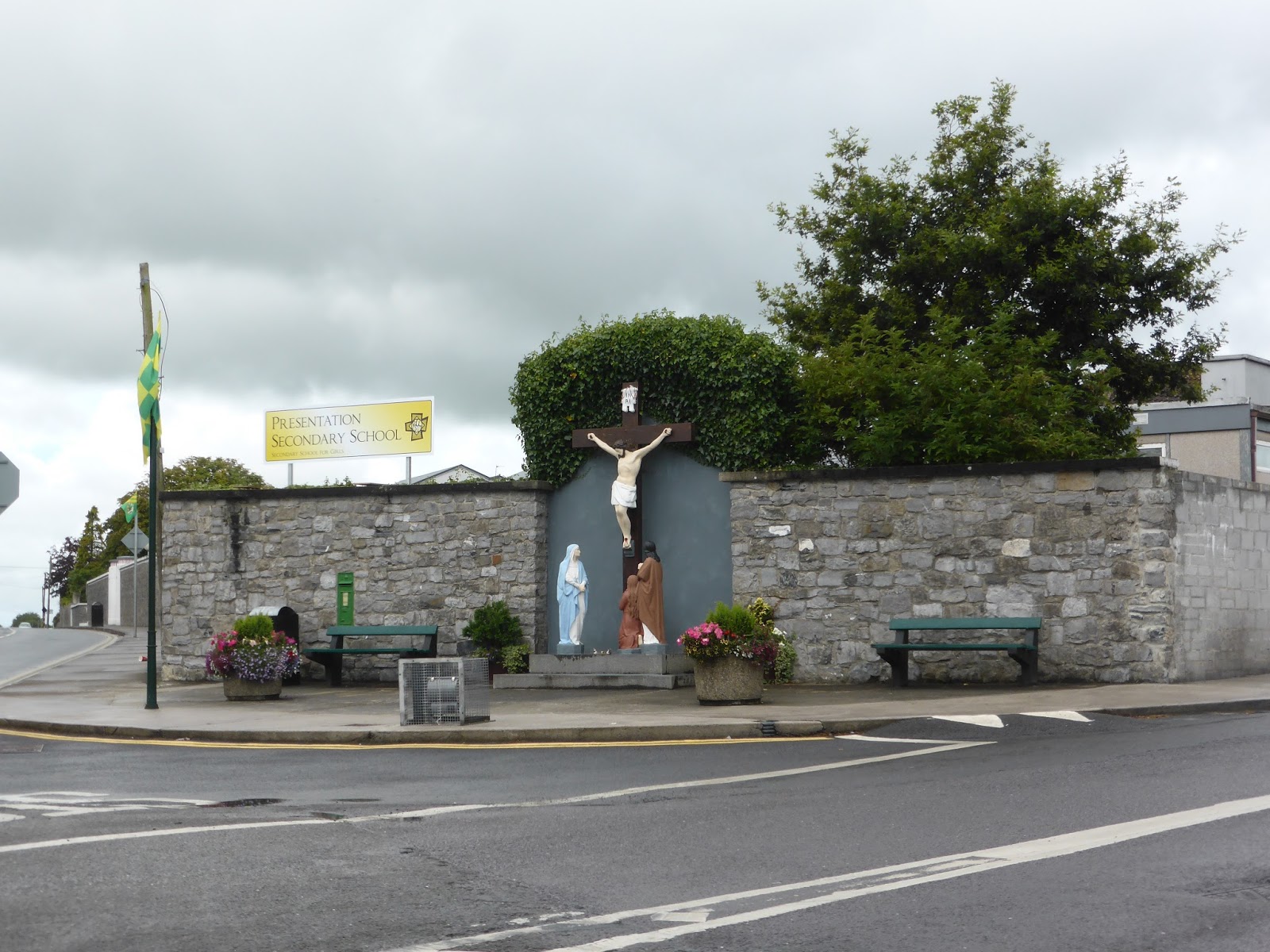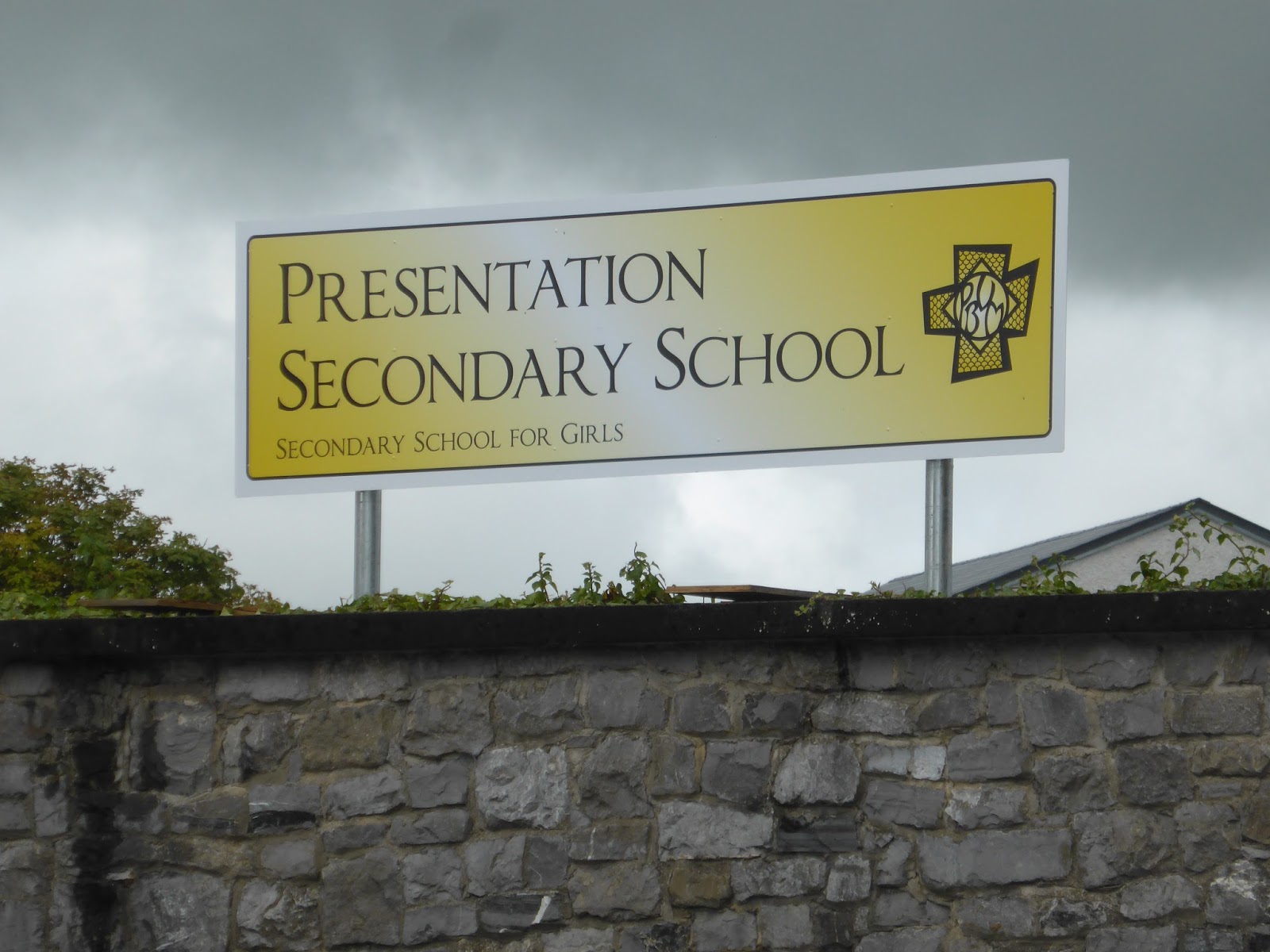 These are the days when I love being retired. So much has changed in education in general and in my old school that it's hard to believe it's only 5 years since I soldiered there.
<<<<<


No Limbs, No Limits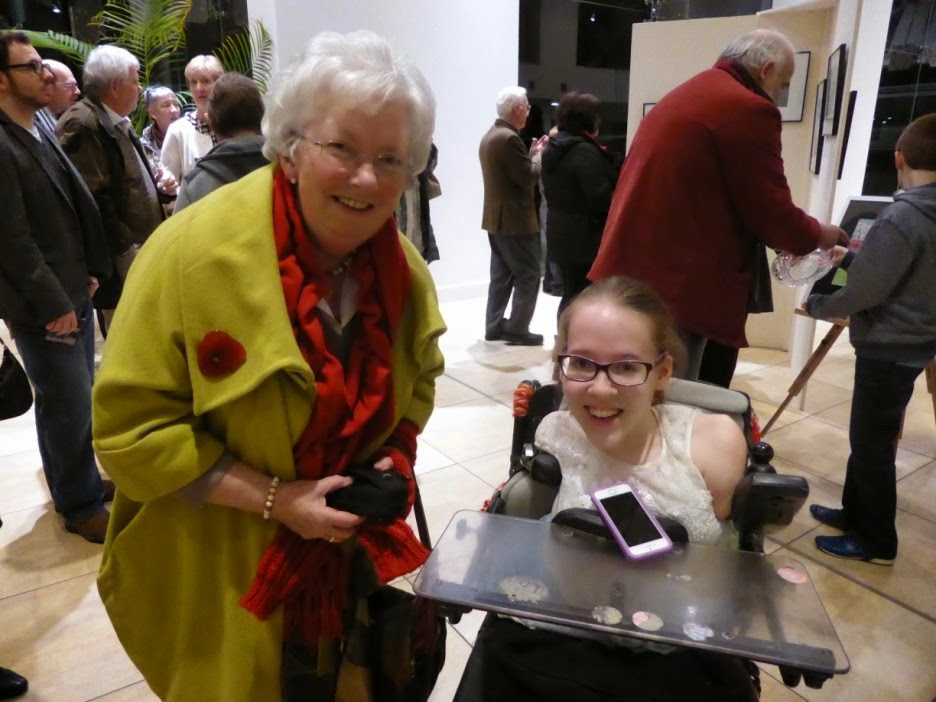 I met Joanne O'Riordan at Kanturk Arts Festival 2014, where she was the special guest. This special young lady has been honored once again. This time she is The Outstanding Young Person of the Year 2015 and she will travel to Japan to receive her award.
Joanne was born with a rare condition, Total Amelia. This means she has no arms or legs. This has never stood in Joanne's way. Her own feisty, bubbly, positive personality and the massive support of her family have bought Joanne to a place where she is the best known disability campaigner in Ireland, a much sought after motivational speaker and now a world leader of young people.
The title of her brother's film about her is certainly apt.
<<<<<


The Secret's Out


In her article in Saturday's Irish Examiner, Darina Allen reveals Mary John B.'s secret recipe for Listowel Races' famous meat pies