Two of Listowel's Newer Barbershops, Then and Now
and the premises as they looked in one of their many iterations.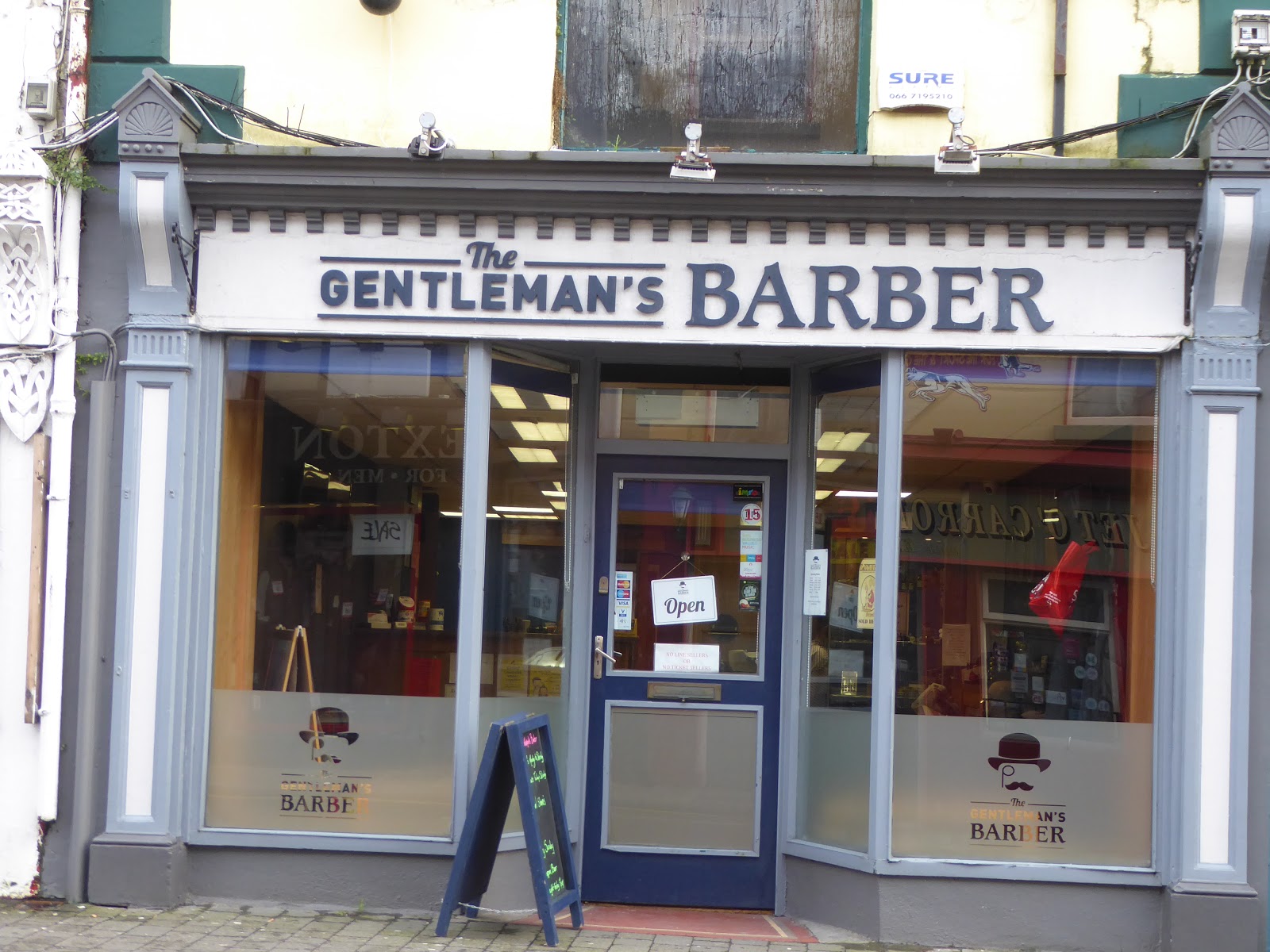 >>>>>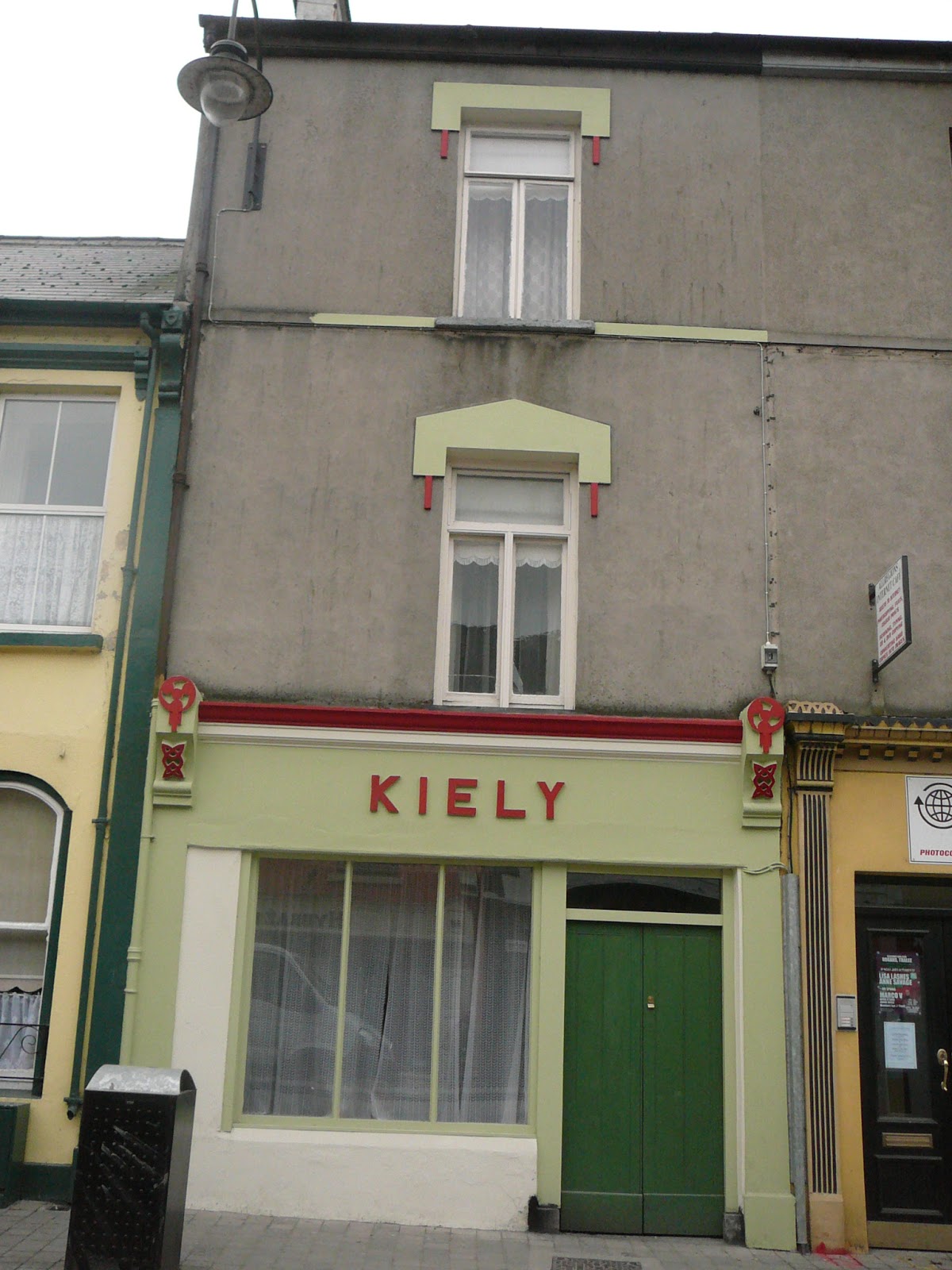 <<<<<<<<<
Lyreacrompane Folk in 1956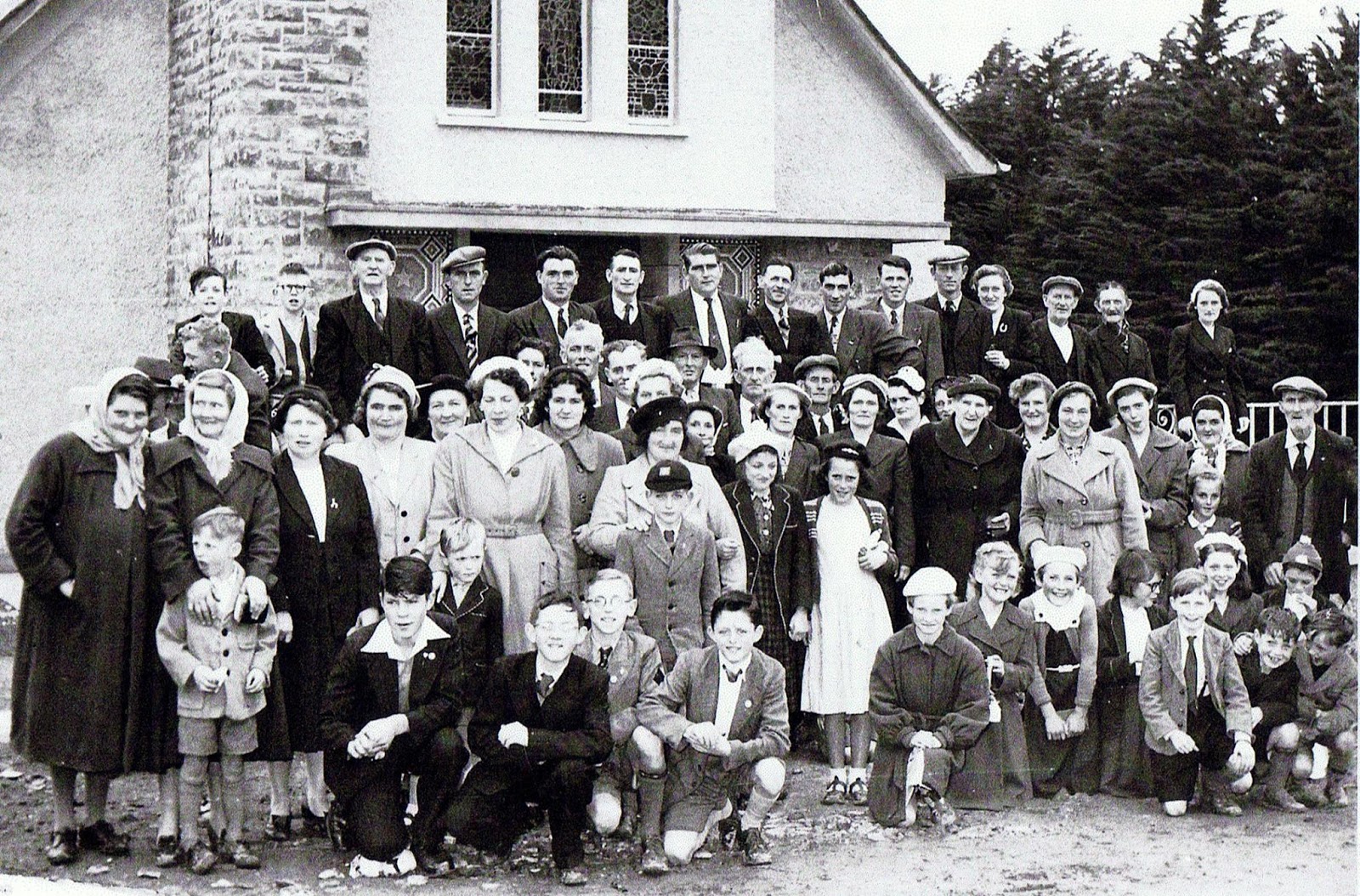 Lyreacrompane Development Association shared this great photo on Facebook
<<<<<<<<


Ní Bheidh a Leihéad Arís Ann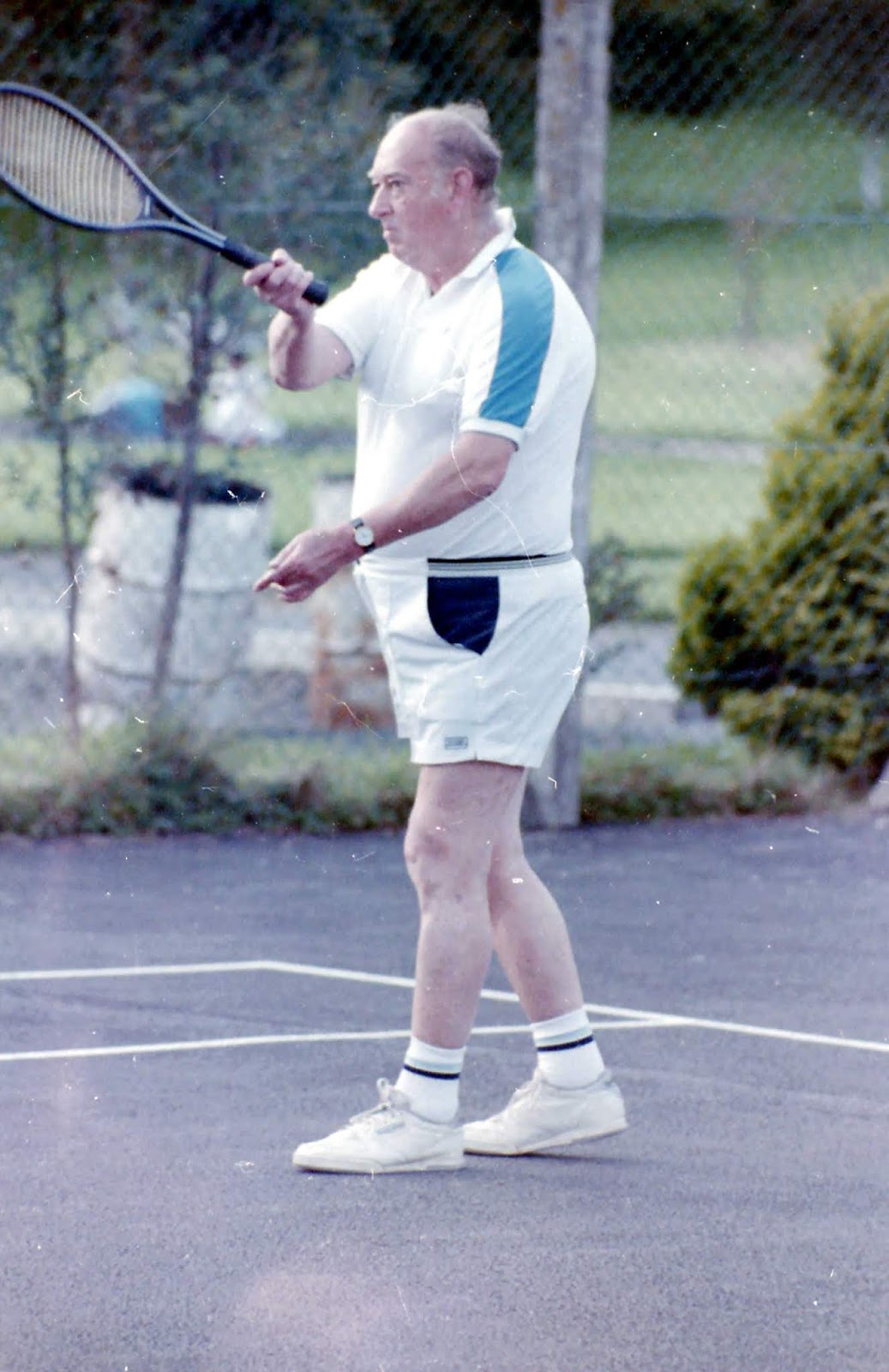 photo: Danny Gordon
Mike Aylmer
Listowel tennis has been a bit of a theme with me recently. This man, the late Mike Alymer, made a huge contribution to tennis in Listowel . Mike was in his declining years when I met him but he still strode the courts in the Cows Lawn like a Colossus and commanded huge respect from young and old.
Mike passed away on 12 May 1996. He was a native of Castledermot, Co. Kildare. His father was editor of The Carlow Nationalist and his mother was principal of Castledermot National School, next door to the family home. After secondary education in Rockwell, Michael qualified as a pharmacist. He set up and ran a pharmacy in Carlow Town. After the death of his wife, Frances, he came to Listowel to work in McGuire's Pharmacy.
He settled in well to life in Listowel. He was a man of simple pleasures. He loved classical music, tennis, a small wager on a Saturday and the company of his friends over a pint in O'Connor's. His friend Gerard Leahy wrote in his obituary that he thought he never progressed beyond McKenna's Corner in either direction during his 17 years in town.
Mike helped to revive the tennis club in the 1980s and he was its chairman for two memorable years. On one of those years it was decided to have a fancy dress theme for the annual social. Mike came dressed as Hitler and gave his chairman's address entirely in German.
Mike is buried in his native Castledermot. He is fondly remembered by his Listowel friends.
(Source; Gerard Leahy in North Kerry Chronicle June 1966)
<<<<<<<<


A Welcome Email
Hello Mary,
My name is John Buckley originally from Tanavalla but now exiled in Roscrea Co. Tipperary.
I was reading your article on " A Police Tradition ". Bill Flaherty was a neighbour of mine and i have great memories of Bill and his sister Nora when i was a child. Bill's cousin Mick Dwyer from Banemore was a Guard in Moneygall Co. Offaly and still lives in the village. A long tradition of policemen. I have attached a photo of Bill, Nora is in front in black, i have no idea who the other two ladies are. Bill died on the 17th June 1962 . The Flaherty's were related to the Lynch's and the Walsh's in the Square.
I love reading your blog keeps me in touch with home.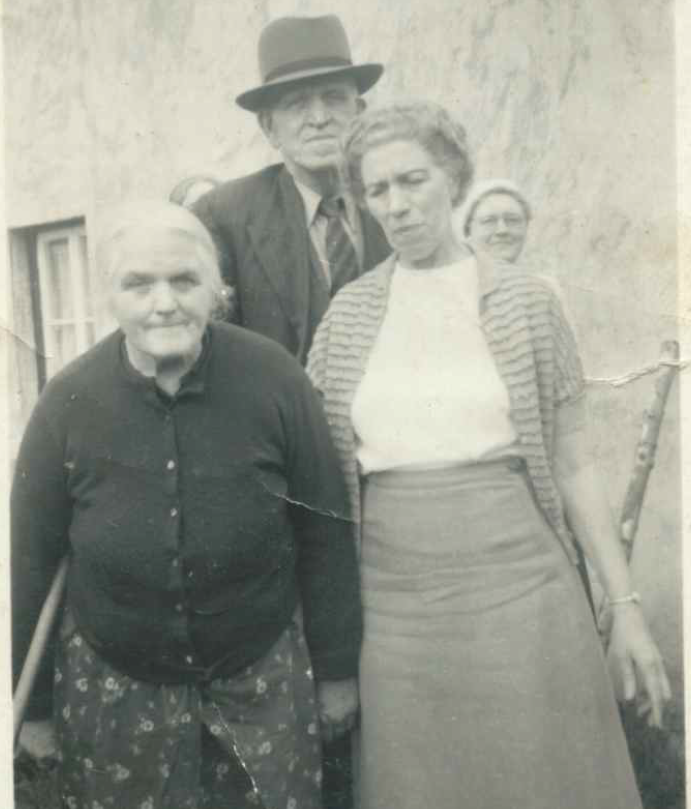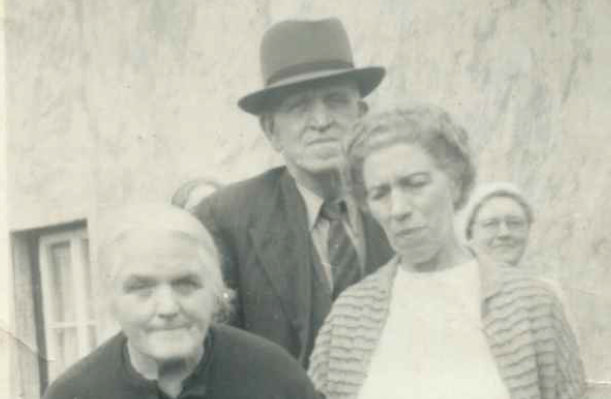 Dave O'Sullivan has enhanced the photo for us so someone might recognise the lady on the right and the lady in the background . They are probably neighbours from Tanavalla.
<<<<<<<


Tourism in Kerry in 2019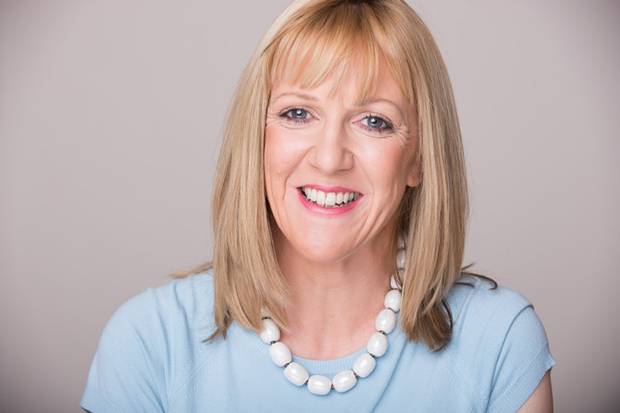 This is Catherine Moylan, chair of Listowel Writers' Week.
Kerry for the Holidays!
"The 'Kingdom' tag apparently dates back to 65AD, when the O'Connor clan took control, but it's since taken on a life of its own. Kerry is a country within a county, somewhere that blurs the lines between various visions of Ireland, that knocks you off guard and keeps you that way. It's a feeling, as much as a place.
I like that Kerry doesn't stand still. It doesn't rest on those tourism laurels. It values vibrant small businesses. Its food scenes are improving – particularly in Dingle and Kenmare. Its 'Reeks District' was re-branded just last year, and already Rough Guides has named it one of the best places in the world to visit. Kerry is rooted in the past, looking to the future, and your favourite home holiday for 2019."
The photo and text are from the writers, Pól ÓConghaile and Nicola Brady, of a great article in Saturday last's Irish Independent.
<<<<<<<


A Lidl Bit of a Joke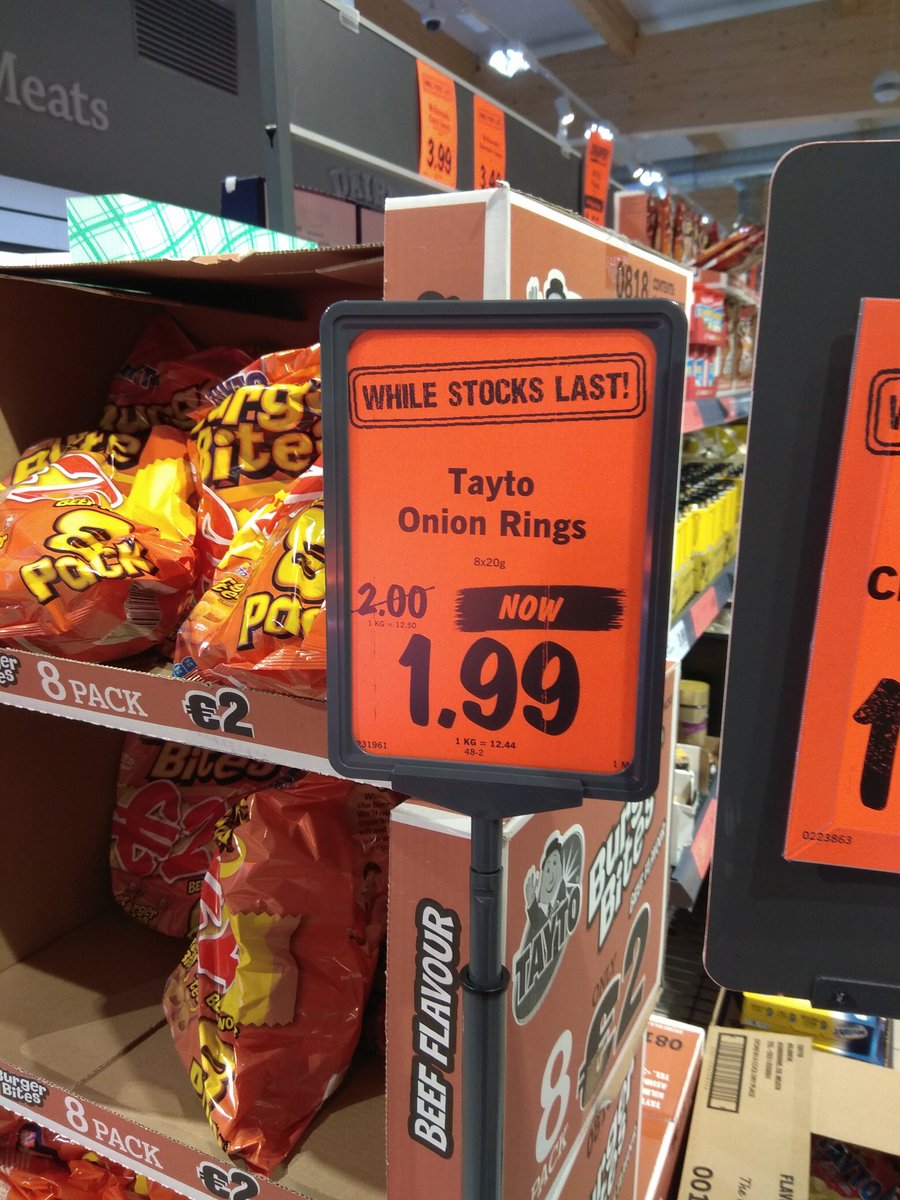 My niece spotted this in Lidl Cabra.