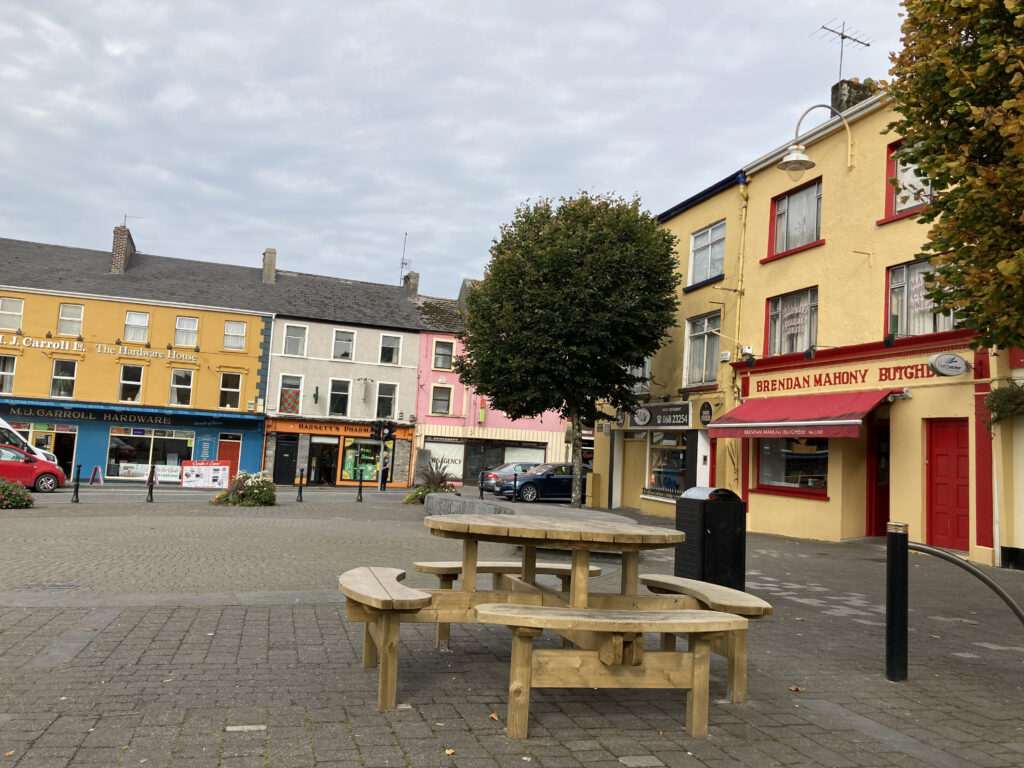 <<<<<<<<<<<<
Ball Alley Art Gallery
The St. John's and Listowel Tidy Towns Art project is finished. It's really really good so if you are in town do drop in.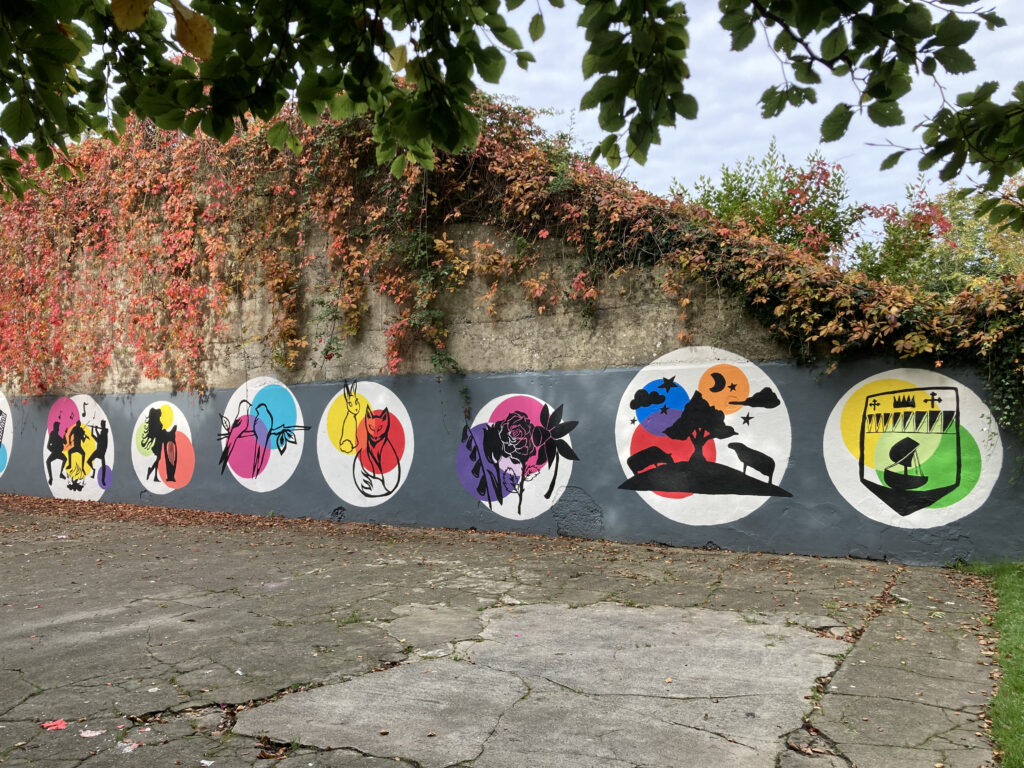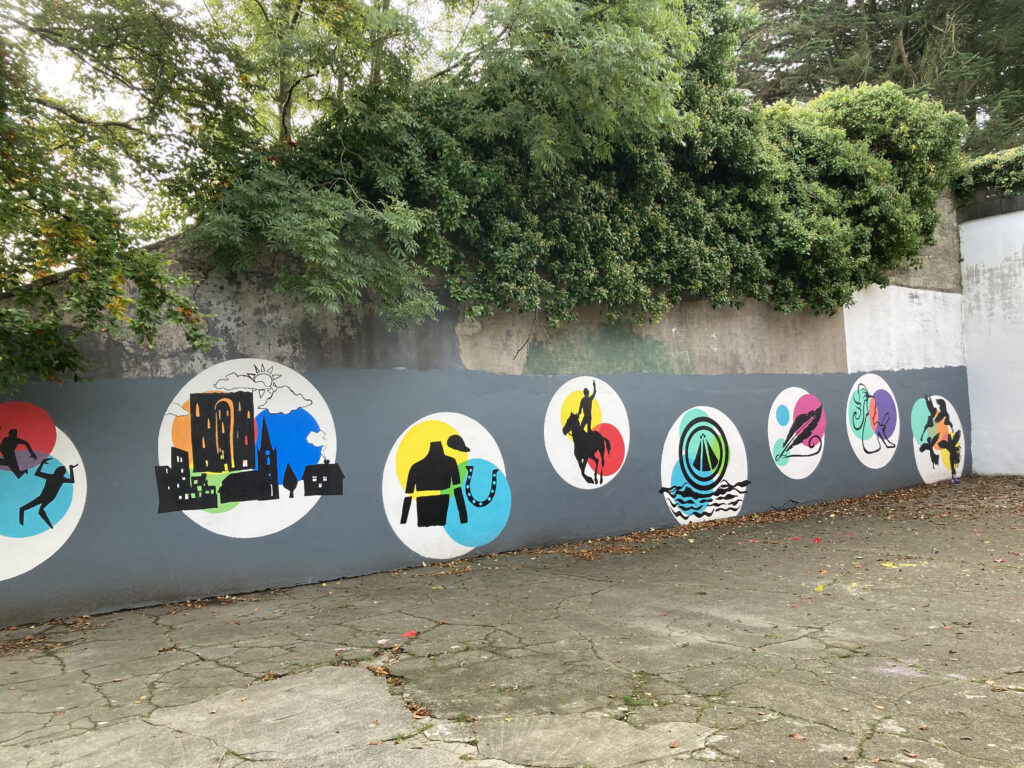 The walls are now adorned with picture bubbles depicting Irish culture with an emphasis on Listowel.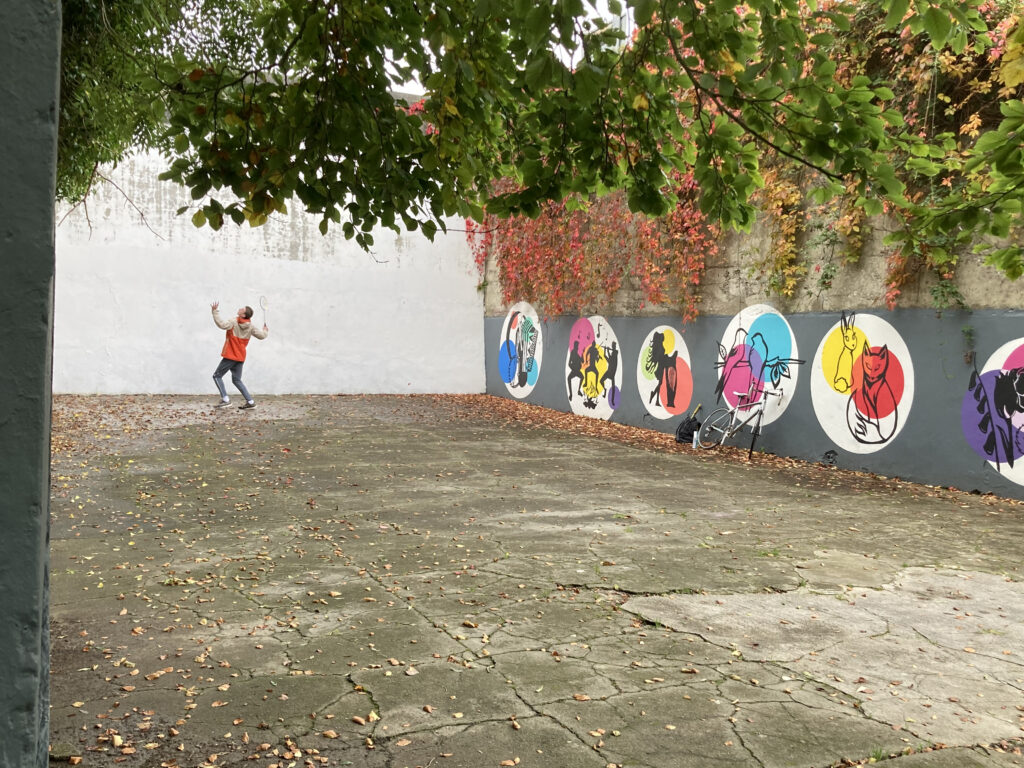 I was delighted to see that the alley was still serving its original purpose with a young man practicing badminton.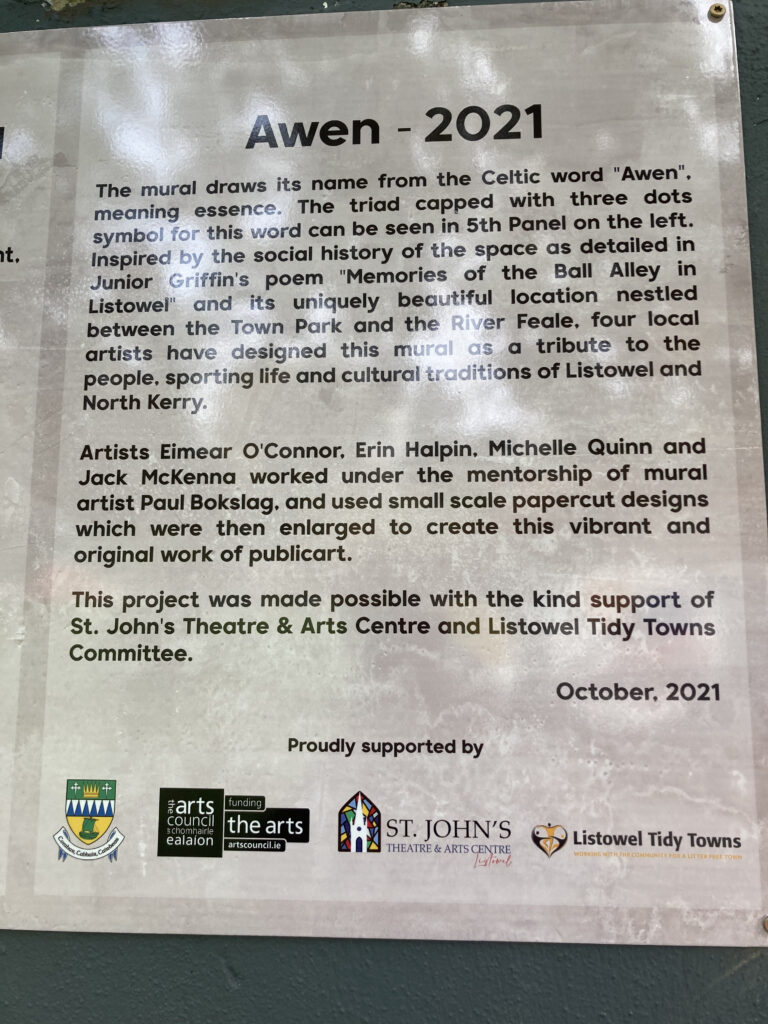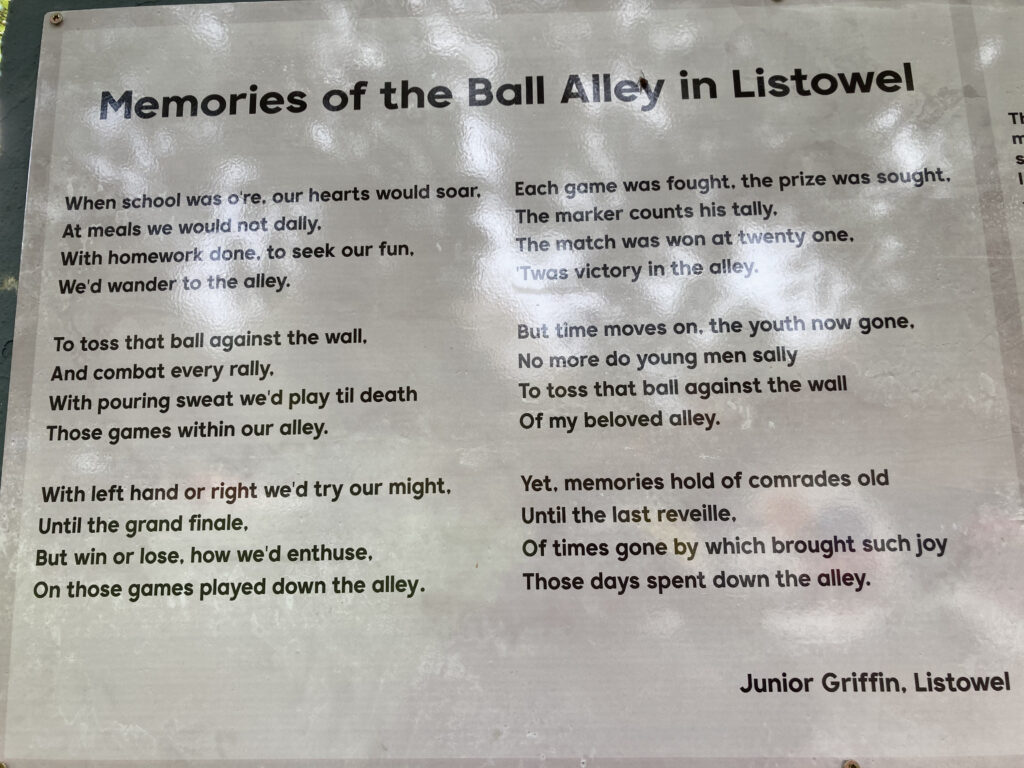 Junior Griffin's poem remembers the ball alley as it was in its heyday.
<<<<<<<<<<<
With a Little Help from my friends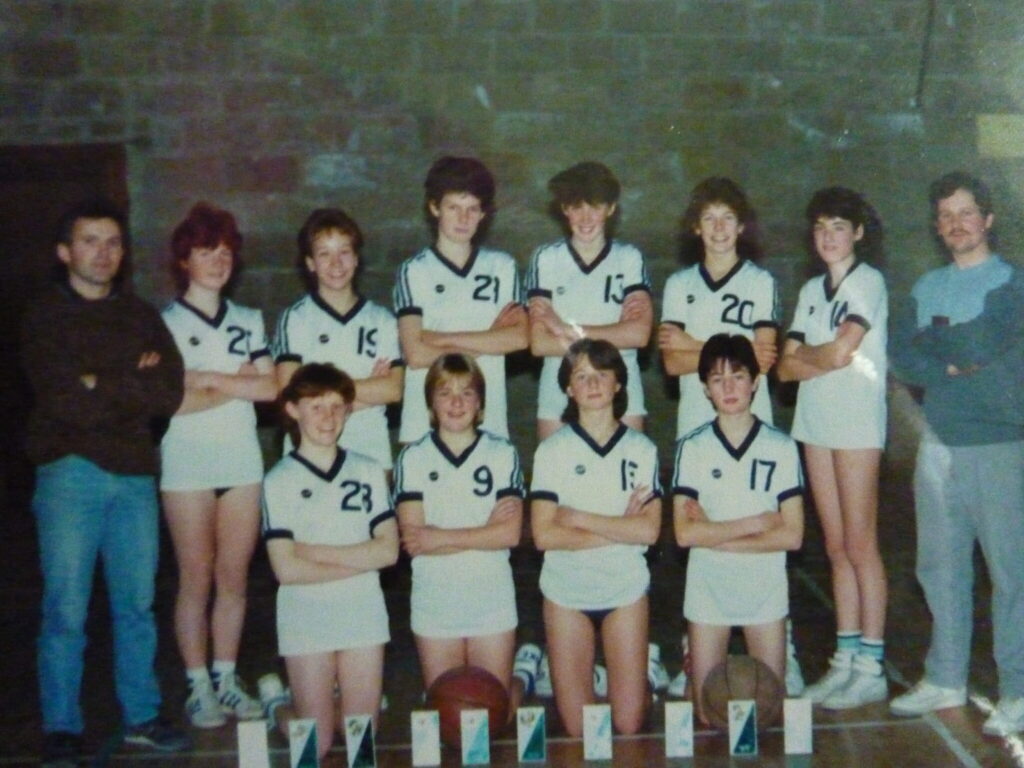 Denis Carroll named most of them and I got a little help to jog his memory on only 2.
Back; Gerard Tarrant, Yvonne Croghan, Kay OShaughnessey, Martina Fealy, Katie O Sullivan, Miriam Beasley, Karen Carmody, Denis Carroll.
Front: Jacinta Hartnett, Beatrice Kelly, Marie Carmody and Deirdre Diggins
<<<<<<<<<<
Daddy's Girl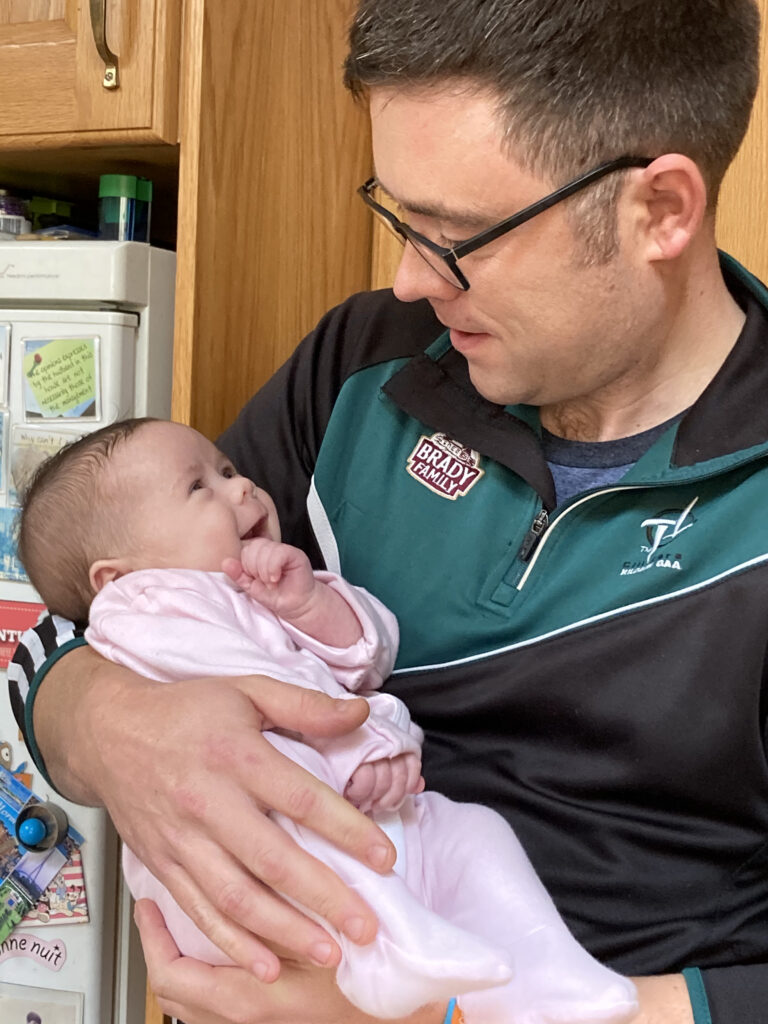 I'm unashamedly awarding myself the award for most heart melting moment captured on camera.
<<<<<<<<<<<
Back to Nearly Normal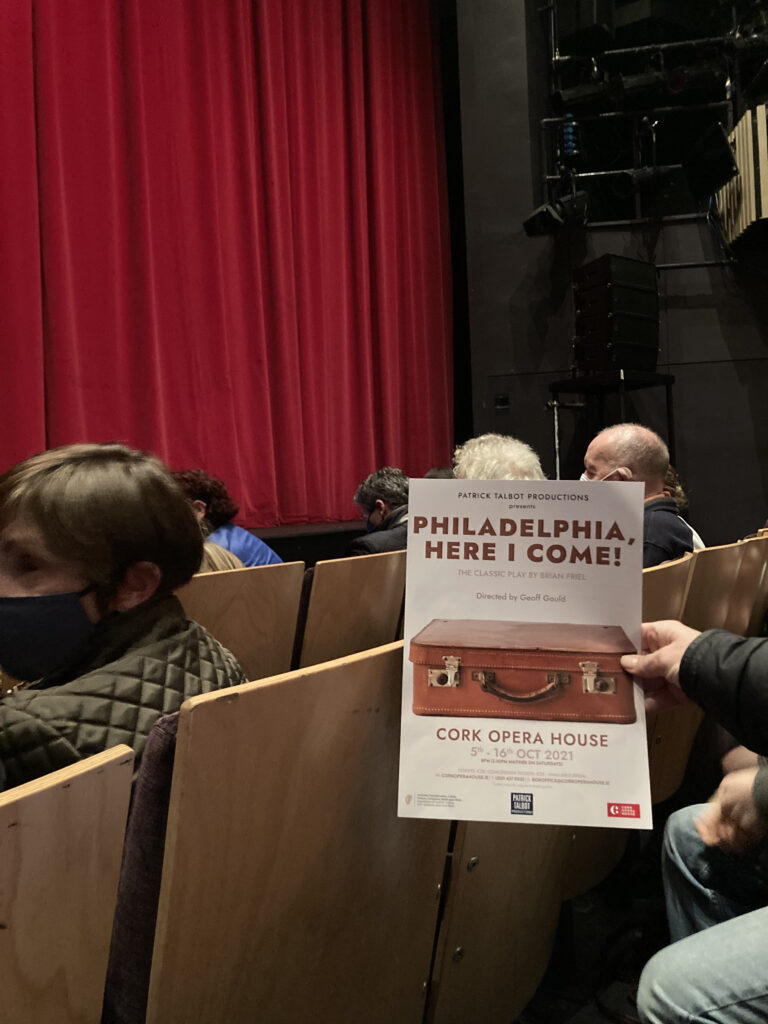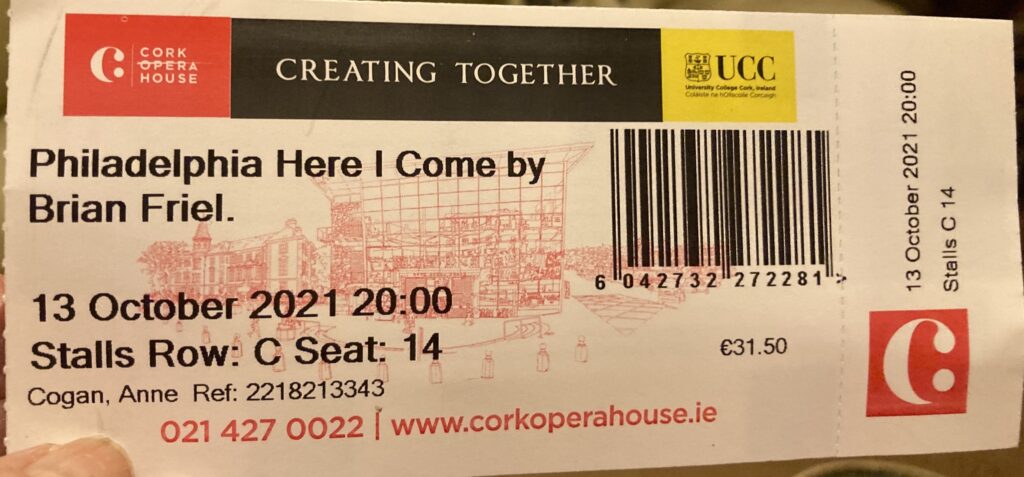 Cork Opera House for my first trip back to the theatre, 60% capacity, face masks and covid certs.
The play was a classic and performed with all the respect that such a classic deserves.
Alex Murphy in the role of Gar Private stole the show. You may know him from his role in Young Offenders
<<<<<<<<<<