The River Walk in January 2017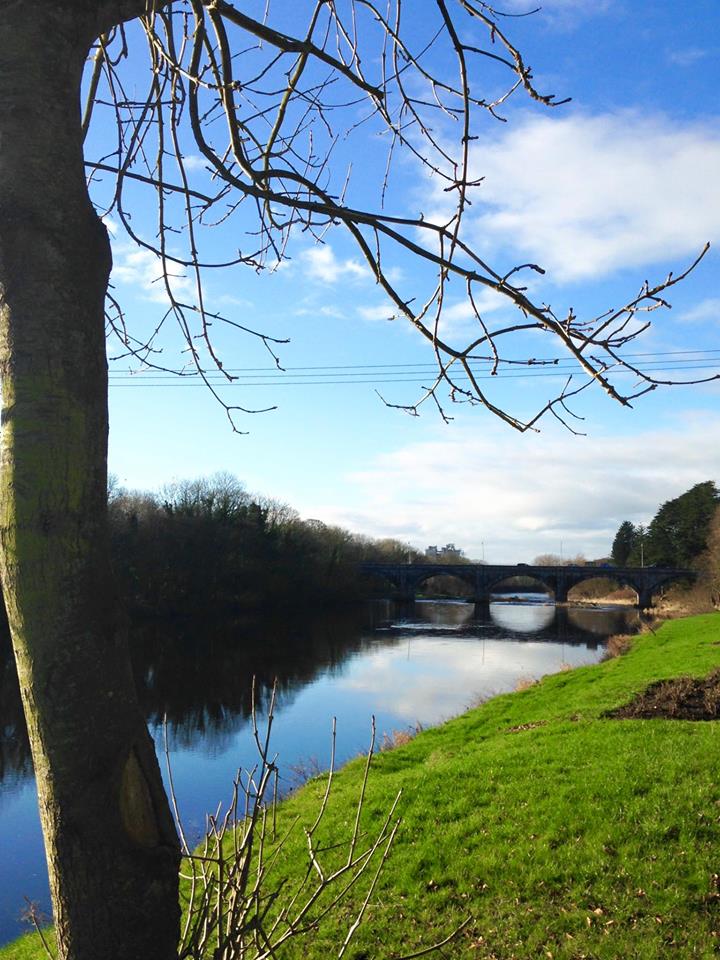 Photo by Deirdre Lyons
<<<<<<<
Goodbye Ambassador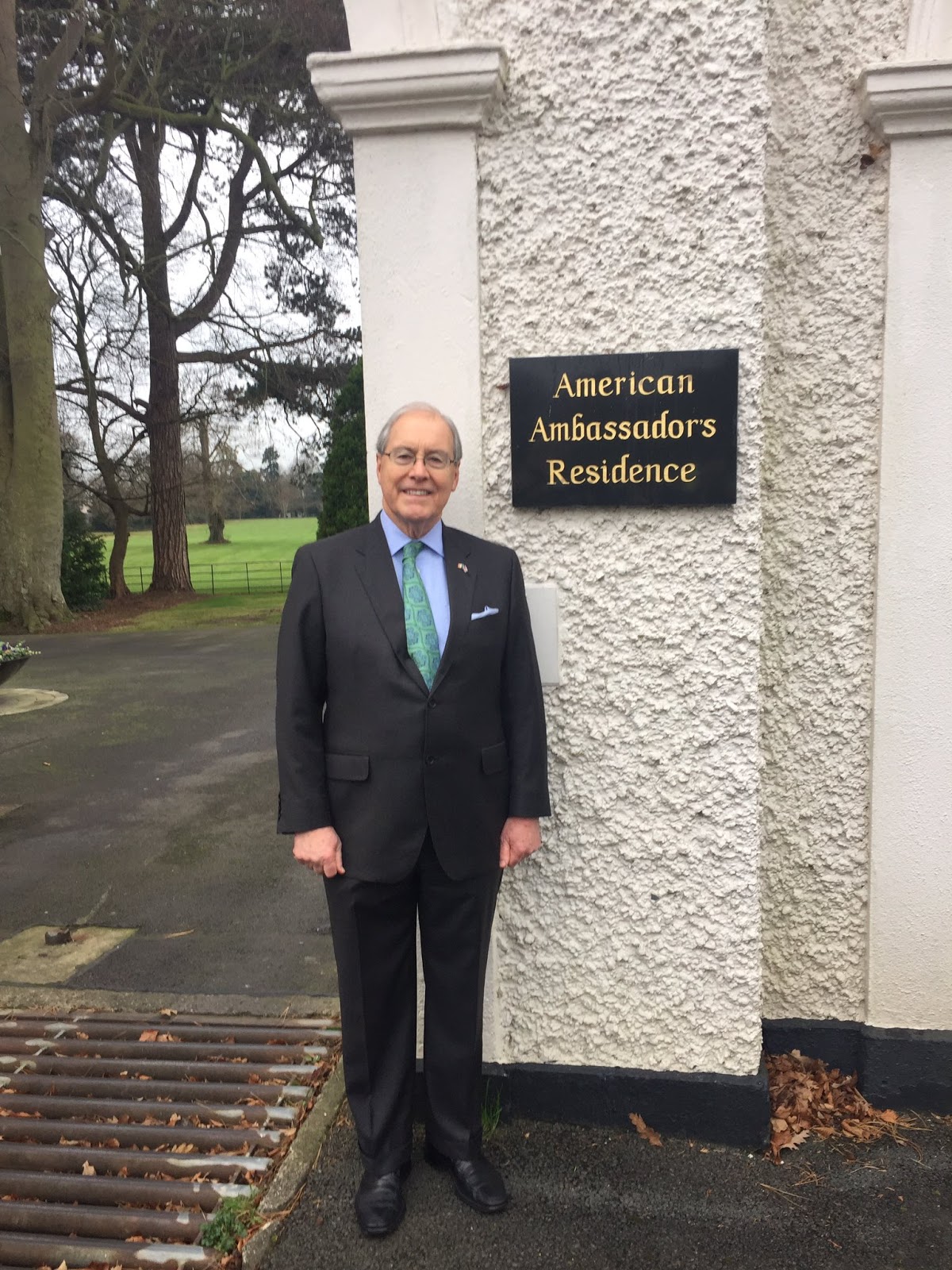 Kevin O'Malley has returned to the U.S. and the new ambassador, a Kerry man will be the next to take up the post.
<<<<<<<
Listowel Courthouse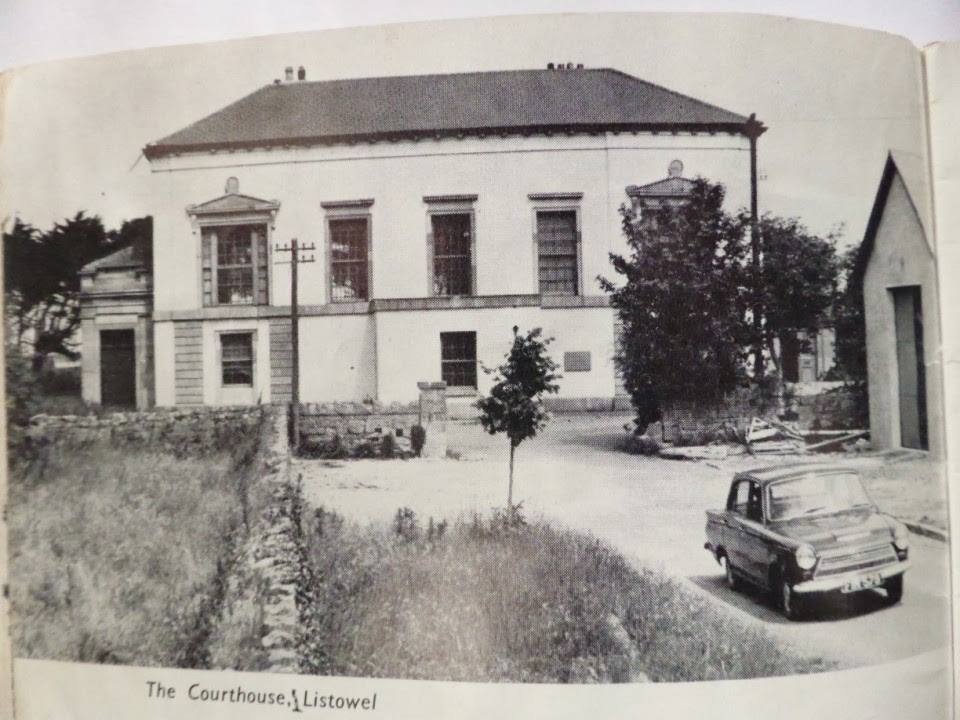 <<<<<<<<<<<
Some Things are Timeless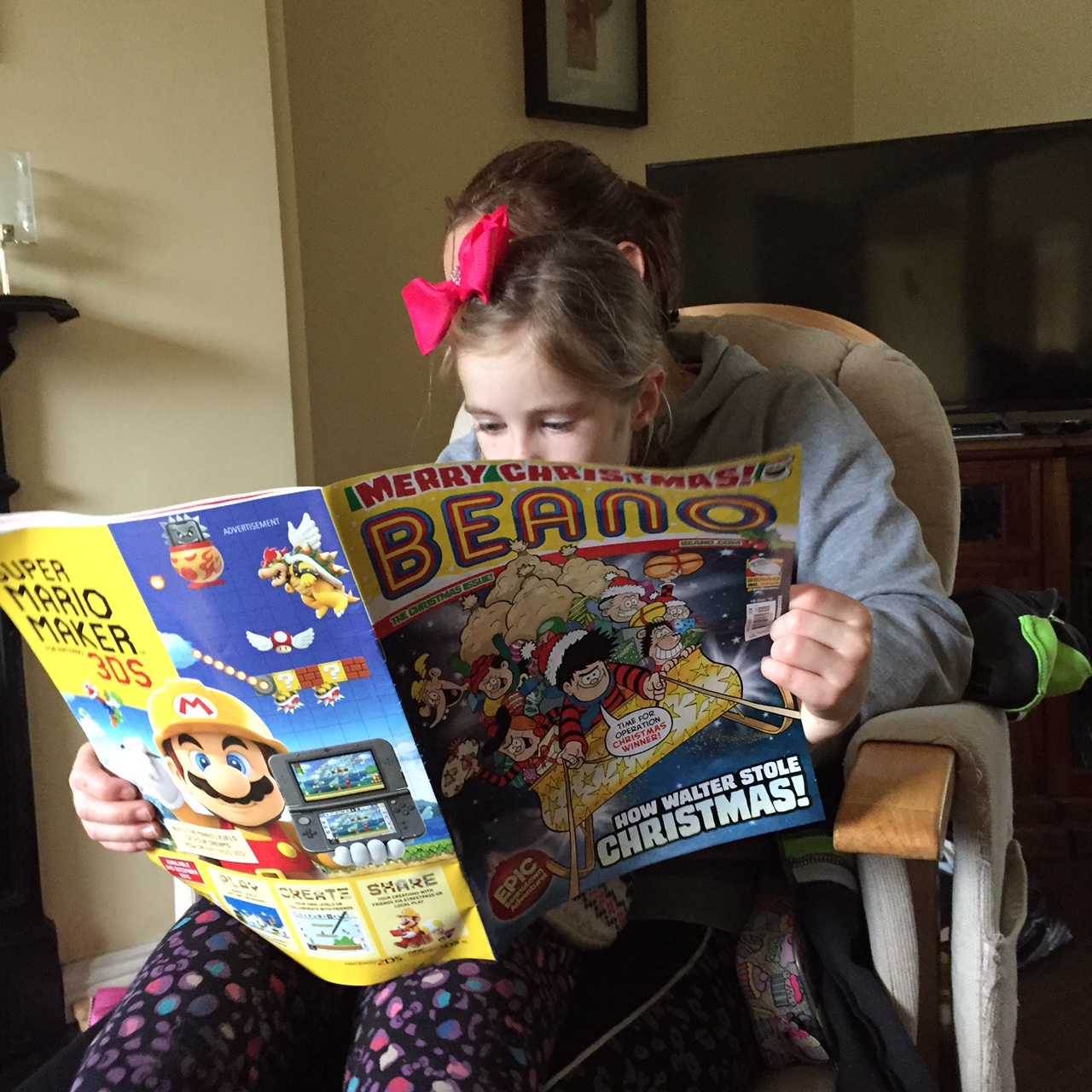 I have someone in my family who loves nothing better than a session with her Beanos and she has a good few. Whenever I see an old Beano annual in a charity shop I buy it for her.
The photo shows her on Christmas Day 2016 when she abandoned all her other presents to read her Beano first.
<<<<<<<<<
Maria Sham Remembers the Races and The Bog
The railway was very exciting during The Races, which fell at the end of September. It was the Harvest Festival when all the farmers would have finished the harvest and come to town. It would go on for 3 days and well into the nights. The horses would be transported onto the train for the races. The town would be decorated with buntings and music played into the early hours of the morning.
All the country people came to town and you would see them walking through the streets eating crubeens [pigs feet]. They would be displayed in all the shop windows in large dishes, steaming hot. The streets would be strewn with bones . I can't remember any rubbish bins then. Another special treat at that time and still is!! mutton pies, all the restaurants would sell them in soup plates covered in soup.
Mam would make dozens for us and there would be a big pot of bone broth left on the range the whole of The Races so we could pop in a pie anytime. Nothing spoiled as there were no onions in anything.
But for us children it was not about horse races, but the market. It was a delight with bumper cars, swinging boats, chair planes, the wheel of death, and lots more, games to win anything from a doll to a set of saucepans. My favourite was at the entrance to the market with the tinkers, now called Travellers'. They lived in horse drawn caravans then. They would have fires lit and do their cooking outside, selling heather and telling fortunes, I am sure I can still smell the smoke. As I got older I got a job for the days of the races from 9am to maybe 10pm a £1 for the day.
Another big occasion for our family and for all the people at that time was the cutting of the turf and bringing it home. The turf would be cut with a slawn and would be allowed to dry. Well the bringing home was a great effort and in those days all the neighbours helped each other. On one occasion one of the men fell into a bog hole and had to come home without his trousers only a sack tied around him. We had a great laugh.
That morning the men would set off early with bread and ham and the makings of tea,
On arrival back with a lorry full of turf mam would have a grand dinner ready for everyone, meat, potatoes and a pigs head. We all helped to draw in the turf and stack it in the shed in the back.
There was also a big field called Jack Thornton's where we also played. We had to be careful and watch out for Jack as he would chase us with his big stick. He also had a shop on the Ballybunion road and we could buy a tosheen which was just a piece of paper rolled up in cone shape, full of sweets for a penny or a Peggy's Leg or slab toffee which was a favourite of mine. A big treat was if we met dad at his local, Sheahens. Then it was a bottle of lemonade and a big cake.
<<<<<<<<
A Clarification Re Listowel Badminton Tournament
When I asked Junior for a photo of the first presentation of his trophy, he asked Tom Bourke to send me one. Now, I presumed that Tom was the photographer but, in fact, he is the winner of the trophy. When I asked about the whereabouts of the trophy I was told that it was on its way to Cork so I presumed the winners were a Cork partnership.
I was all wrong. So here is the photo again and the correct story from the horse's mouth;
Thank you so much for printing that photo of the first presentation of the cup that the Listowel club commissioned and named after me.
Just to advise that Tom Bourke is not a Cork man. Whilst he is Clare native he is stationed in Kerry and has represented the Kingdom in Badminton for many years, being a winner of numerous Munster singles and doubles titles.
I commenced our mixed doubles event in 1972 and Tom is the leading winner, after his first win in Listowel in 2003 with Dublin's Helena O'Sullivan , he won his 7th title this year with Cork's Niamh O'Driscoll who competed in Listowel for the first time. Tom's 7 wins includes a treble from 2011 to 2013, his partners being Brid Murphy and Peggy Horan, both Kerry, and Patricia O'Herlihy of Cork.
Thanks again Mary
Junior
Well done, Tom from Listowelconnection
<<<<<<<<<
R.I.P. John Hurt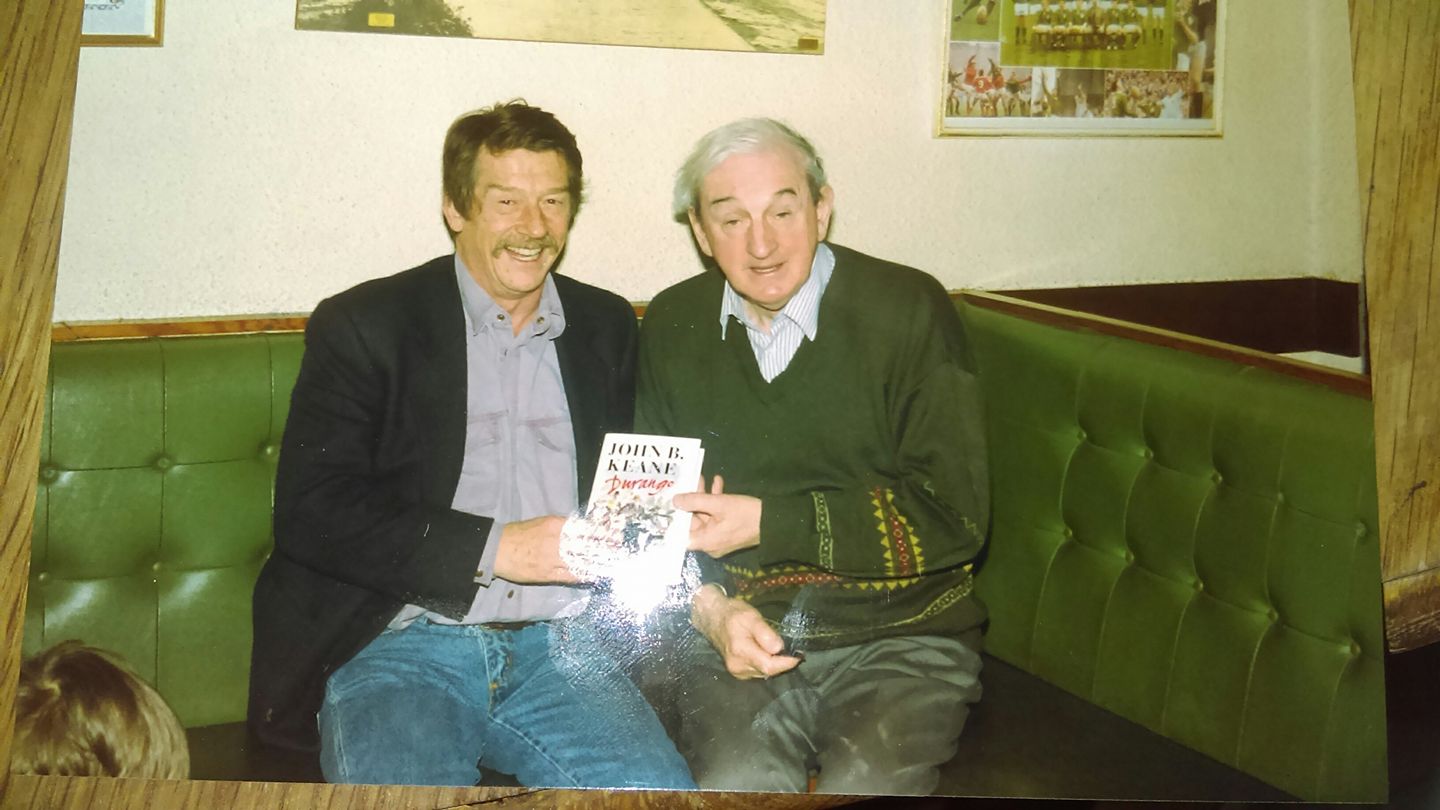 This photo shared on Facebook by John Keane was taken when John Hurt came to Listowel. The two Johns had a great respect for one another and everyone agrees that John Hurt was a brilliant interpreter of the character, Bird O'Donnell, in John B's The Field.
Ar dheis Dé go raibh a n-anamnacha araon.