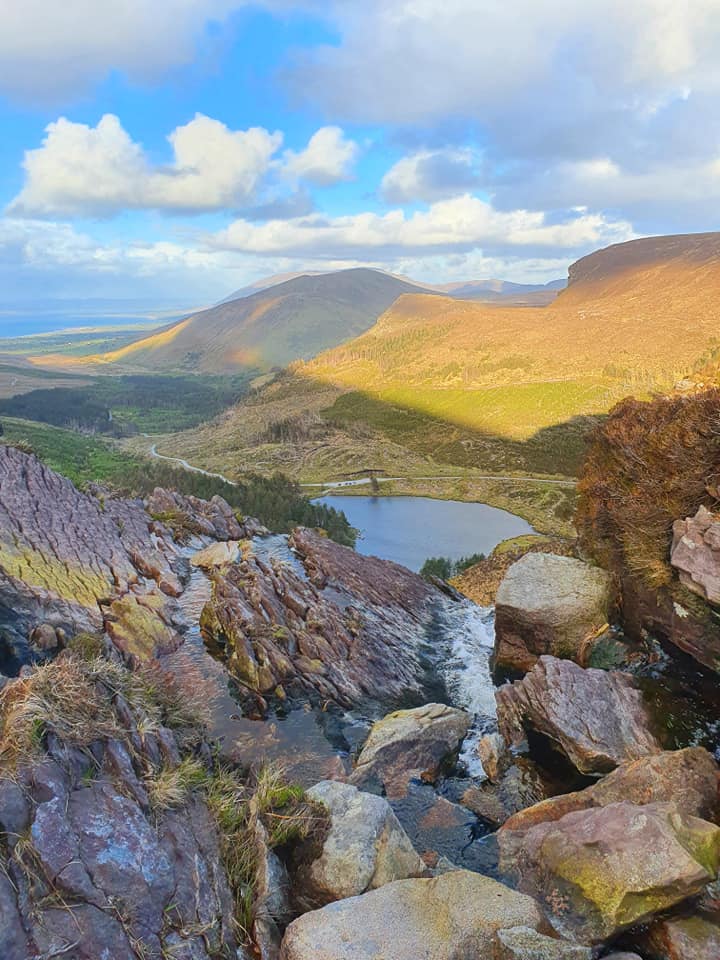 <<<<<<<<<<<
Good Idea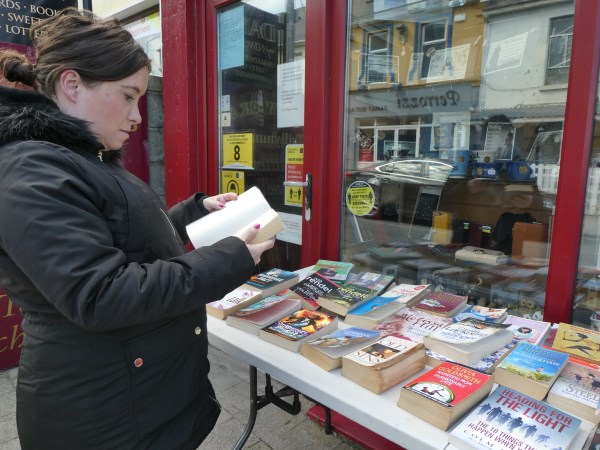 If you felt like a read of something while on your visit to Ballybunion, here was your problem solved. This table of free books catered for a wide variety of tastes.
<<<<<<<
A Tall Tale from Clandouglas National School in The Schools' Folklore Collection
Once upon a time there lived in the Parish of Ballygologue Listowel a man named Paddy Muldoon. Paddy was a bit of a ne'er do well, never settling down to any steady job but like McCawber always hoping for something to turn up. In that same district lived an old man named Johnny Sullivan. Johnny was great at telling yarns about ghosts, fairies, leprechauns, Headless Coaches, and so forth. Now Paddy having plenty of time because he did little work often visited old Johnny to hear his tales. But of all the stories the one he liked best was that about Leprechauns because that crock of gold would be no black eye to Paddy. However although he dreamed of crocks of gold, in his sober senses he gave the matter little thought. Paddy generally took a short cut to old Johnny's abode. This path usual in country places skirted a Fort and on through a bog. One fine day in the summer time Paddy was sauntering along whistling gaily, when on raising his eyes what did he see right in front of him beside the Fort, but a wee little man seated on a stool hammering away at his shoe. A Leprechaun, thought Paddy, as he darted forward + seized the Leprechaun and shouted "I have you at last, where is the crock". You have me all right, said the Leprechaun, but give us a chance, don't shake the life out of me, and I will show you. The crock is in the bog beyond but the ground is very soft and you must tie your shoes very well. Look, one of your shoes is nearly off. Ah you old cock, said Paddy, that won't do. You know old Johnny told Paddy that he should never take his eyes off the Leprechaun, for if he did the Leprechaun would vanish. Just at that moment another man Joe Cassidy came along the path, and when he saw Paddy holding the Leprechaun began to congratulate him on his good fortune. Both of them became so excited, that Paddy for a moment, took his eyes off the Leprechaun, who instantly vanished leaving Paddy standing there to mourn the loss of his crock of gold.
COLLECTOR Maureen Mc Elligott
NFORMANT Mr John O' Halloran
<<<<<<<<
Magnificent trees on Listowel Pitch and Putt Course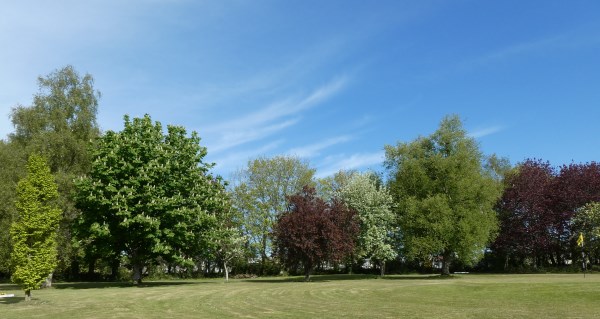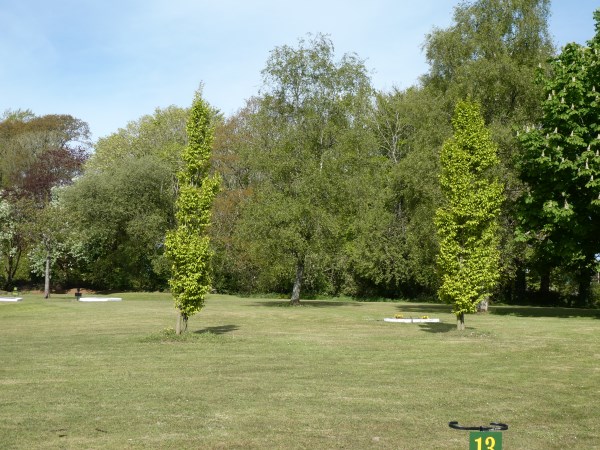 <<<<<<<<<<
In Ballybunion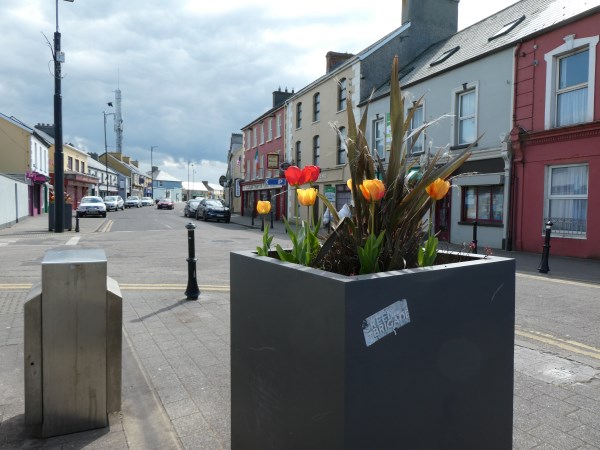 <<<<<<<<<
Return of the St. Vincent de Paul shop
My friends in Listowel St. Vincent de Paul shop are back in action and would welcome donations.
The shop is located on Upper William Street.
It is open on Thursdays and Fridays from 11 to 5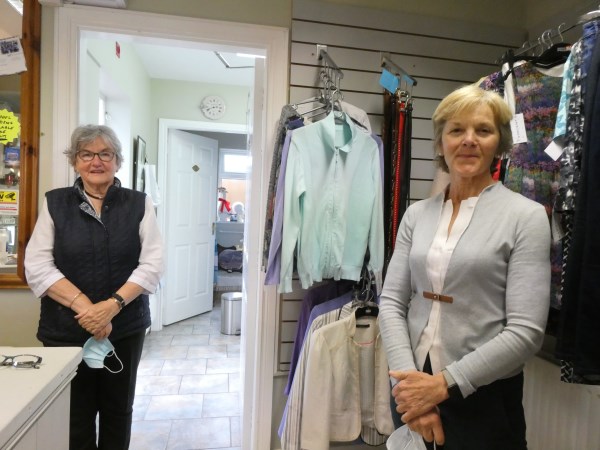 Some of the helpful volunteers who run the shop are Mary, Bina, Hannah, Nancy and Katsy. I love to drop in to them. They are always helpful and friendly.
You'd never know what treasure you might find there.
<<<<<<<<<<<<<<<<<<<<<<<<<<<<<<<<<<<<<<<<<<<<<<<<<